Make Vegan Wraps With Hummus + Grilled Veggies
60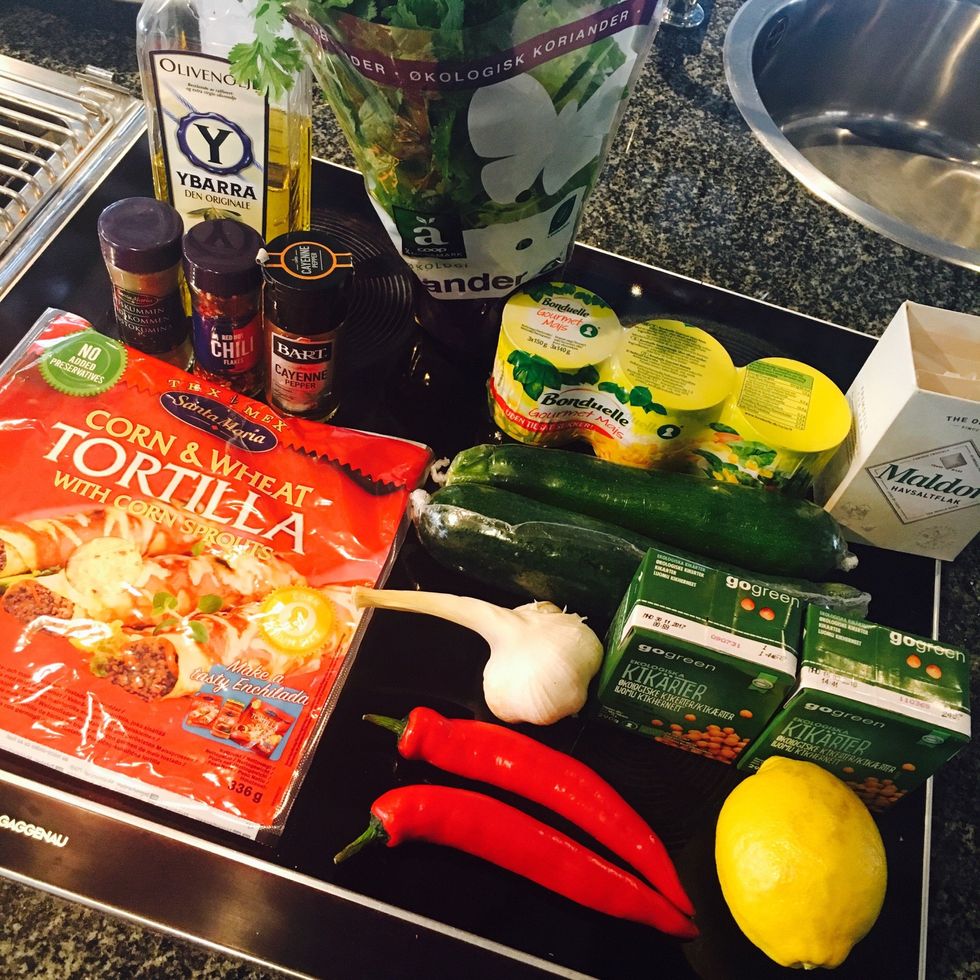 Ingredients: fresh coriander, chickpeas, corn, chili flakes, cayenne pepper, salt, cumin, garlic , red chili, lemon, summer squash, olive oil, corn wraps + lime to serve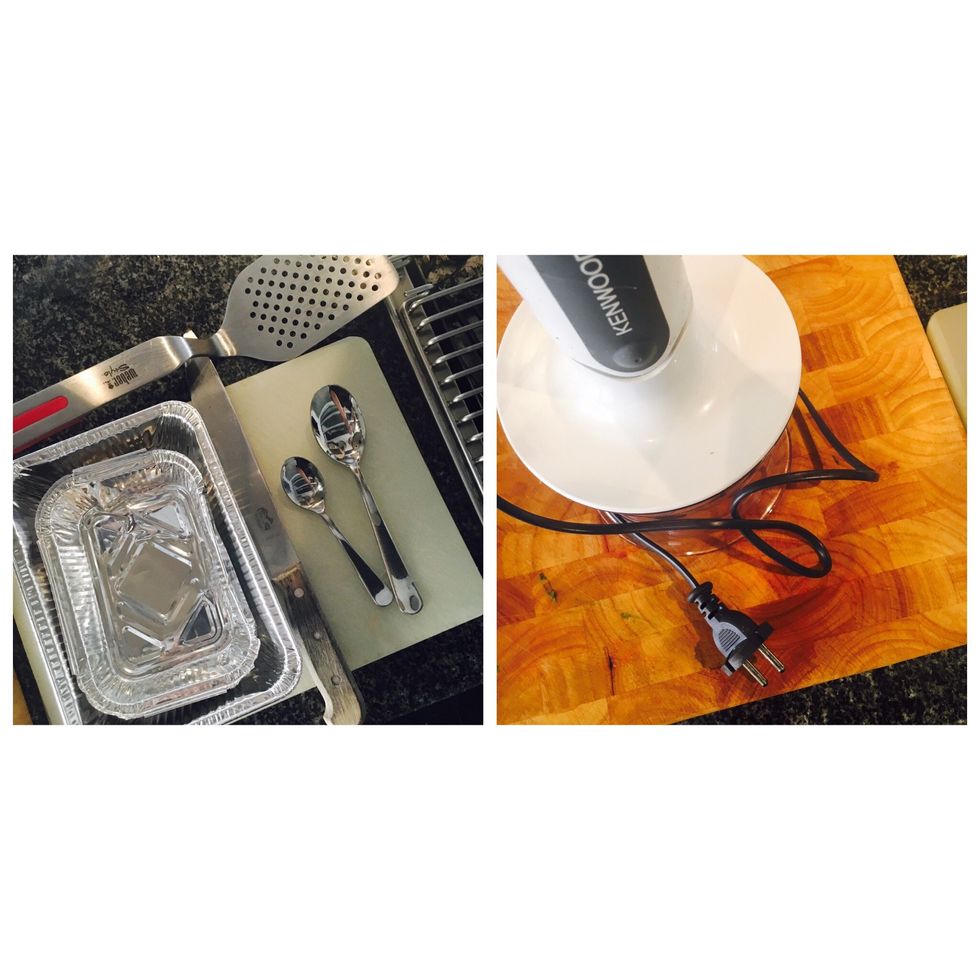 Tools:4xgrill forms,spatula, tablespoon,teaspoon,knife,chopping board,blender+a grill/a griddle pan.(Using a griddle pan: put veg in the pan separately) Heat until grill marks appear Grill(next step)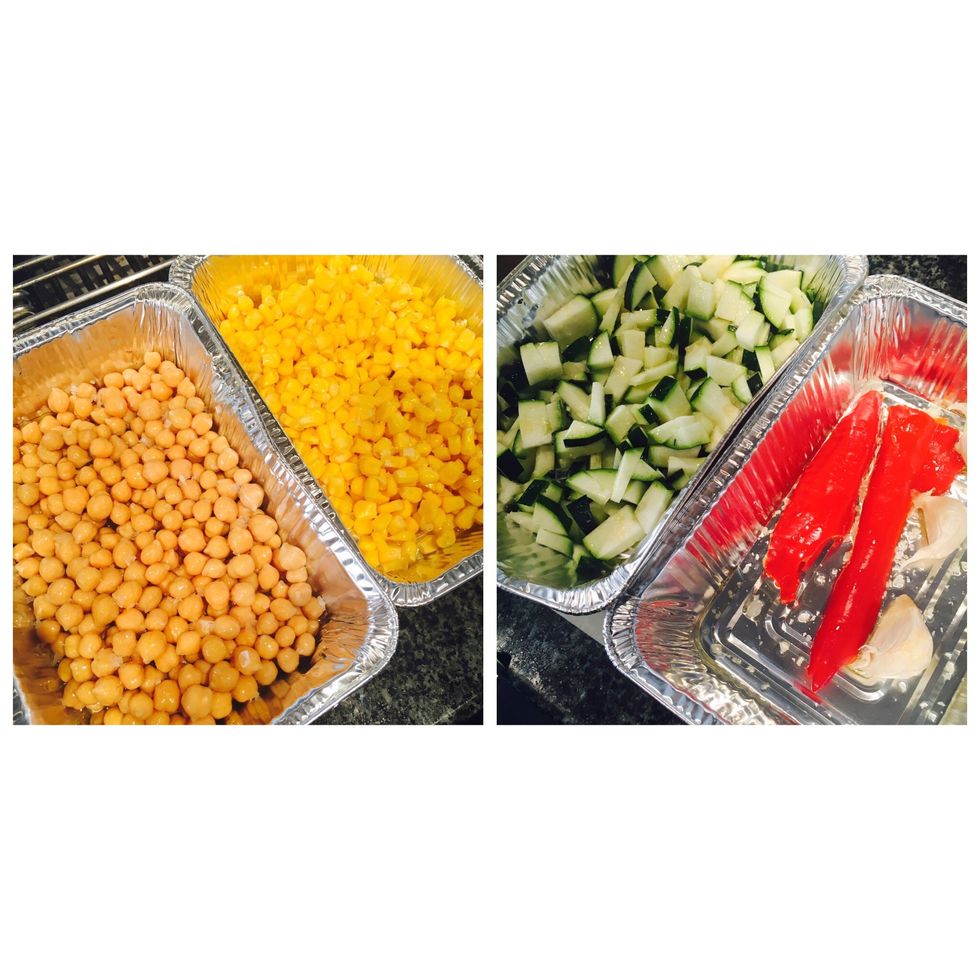 Put corn, chickpeas, summer squash + chili and garlic in the grill forms (leave skin on the garlic). Drizzle with olive oil & salt.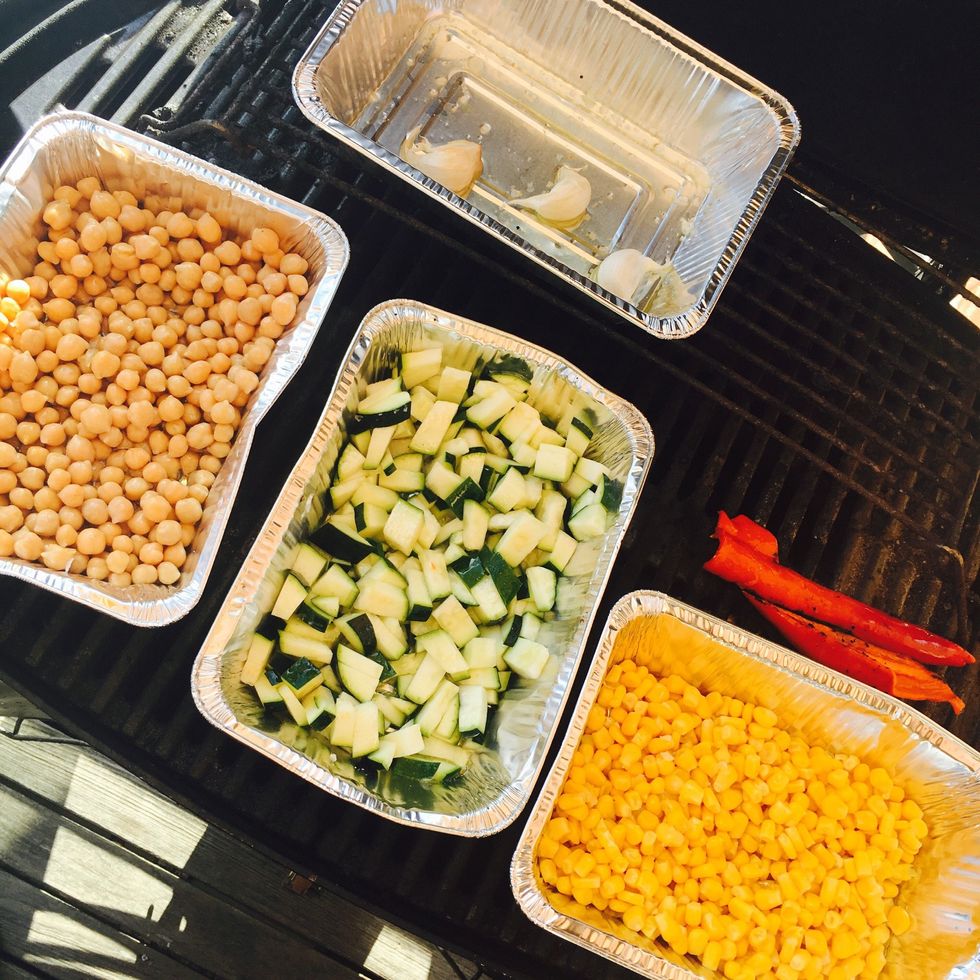 Put on the grill. Put the chilli on direct heat for 3-5 mins (make sure to keep an eye on it so it doesn't burn)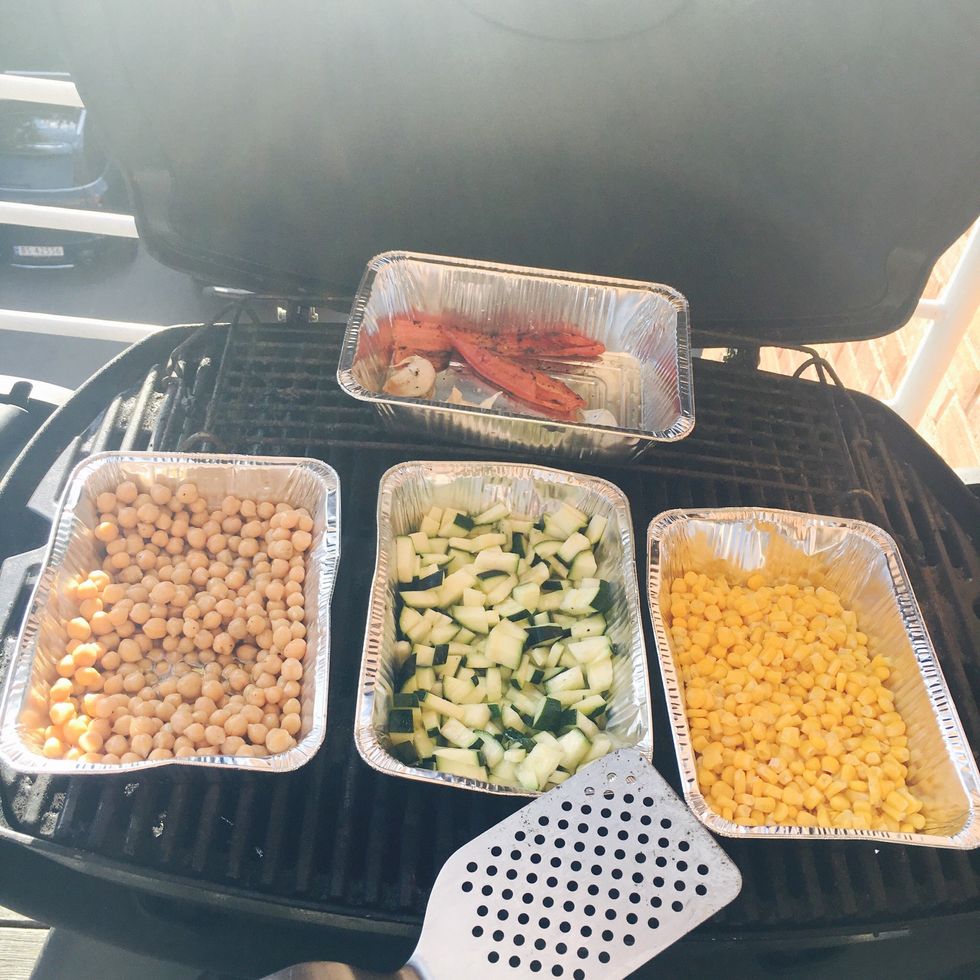 Put the chili back together with the garlic. Let everything heat/roast on the grill for 20-25 mins. (Keep an eye on it and toss around with the spatula once in a while).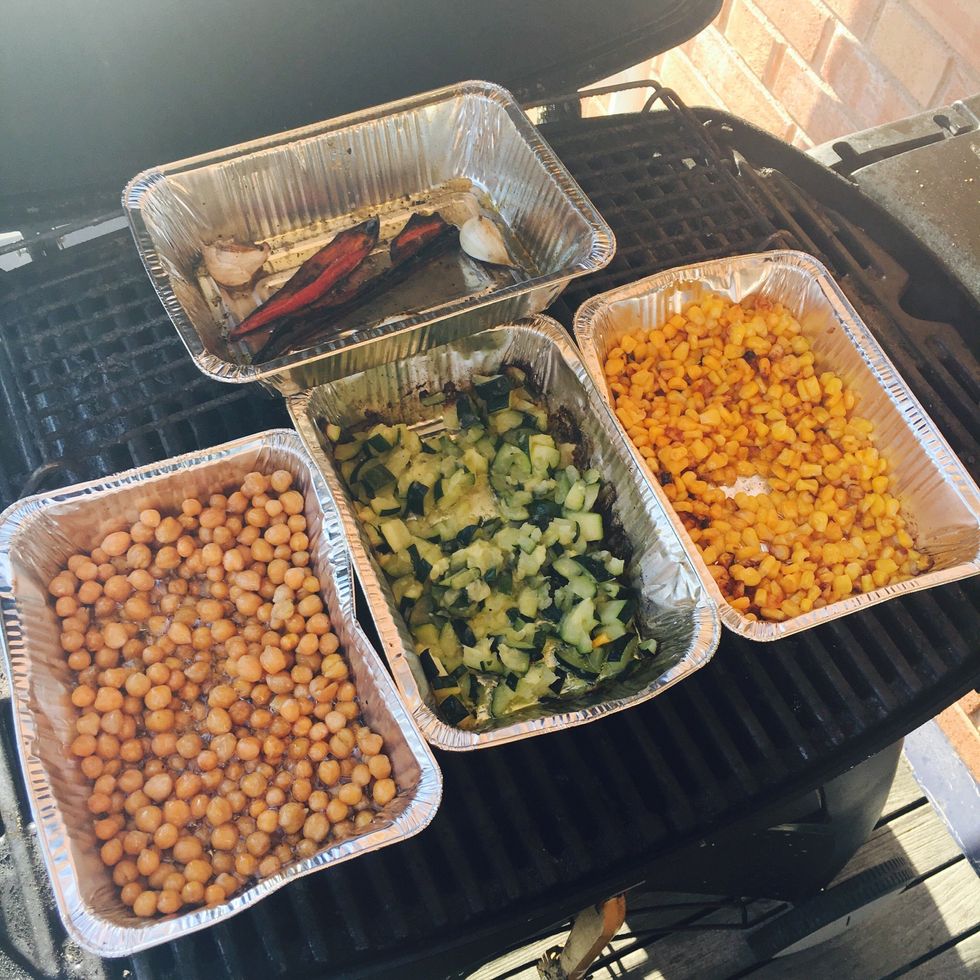 Heat until it looks something like this. (Chickpeas , corn and summer squash are golden and chili/garlic has a nice burnt colour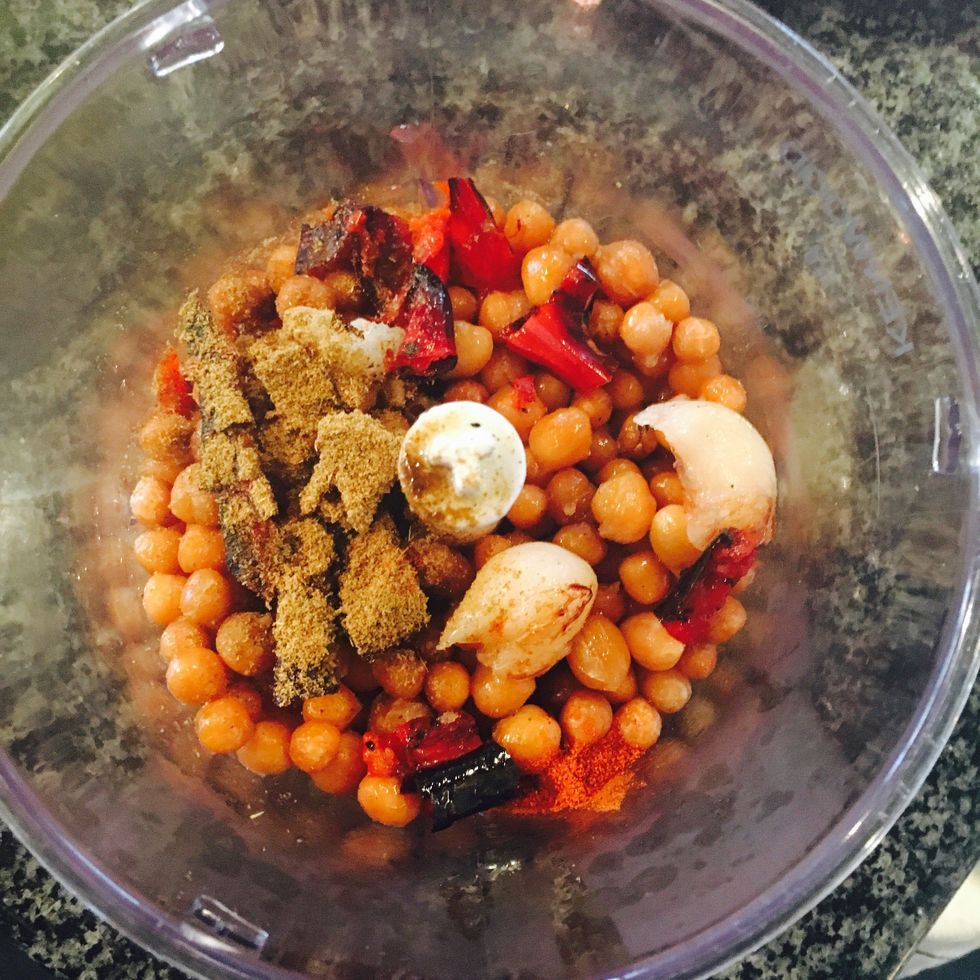 Add, chickpeas, 2tbs of olive oil, juice of the lemon, cumin, pinch of salt, chili and garlic (squeeze garlic clove out from the peel) to your blender.
Pulse until it looks something like this (I like my hummus a bit chuncky)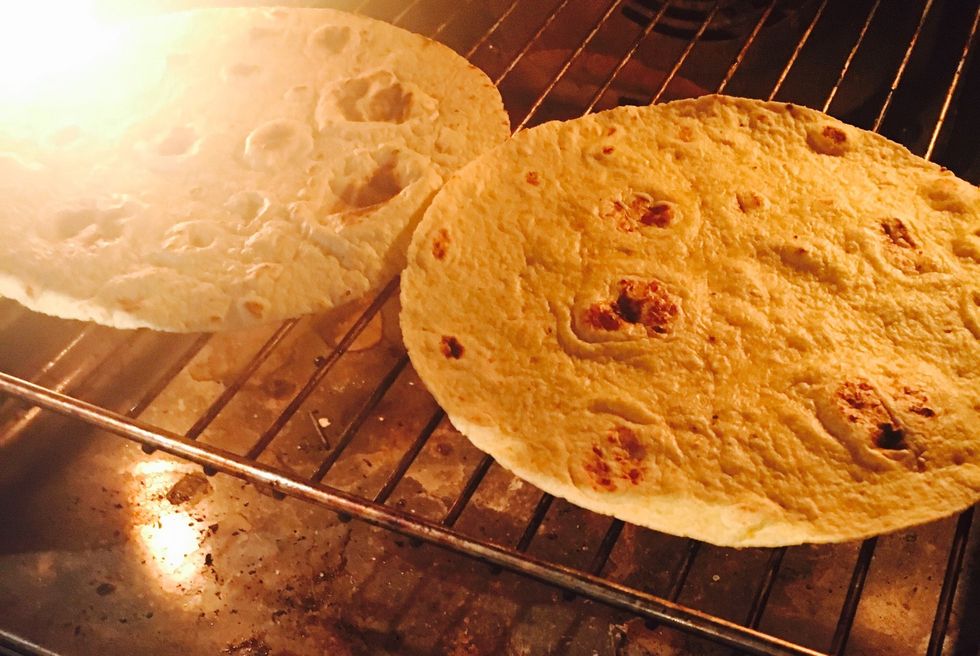 Heat corn tortillas on the broiler-function in your oven, directly on the rack(full heat). Keep an eye on it, it burns easily. Remove when golden and bubbles starts to appear.
Put your hummus and grilled veg in separate bowls.
Tortillas are done when they look like this. Crispy and golden.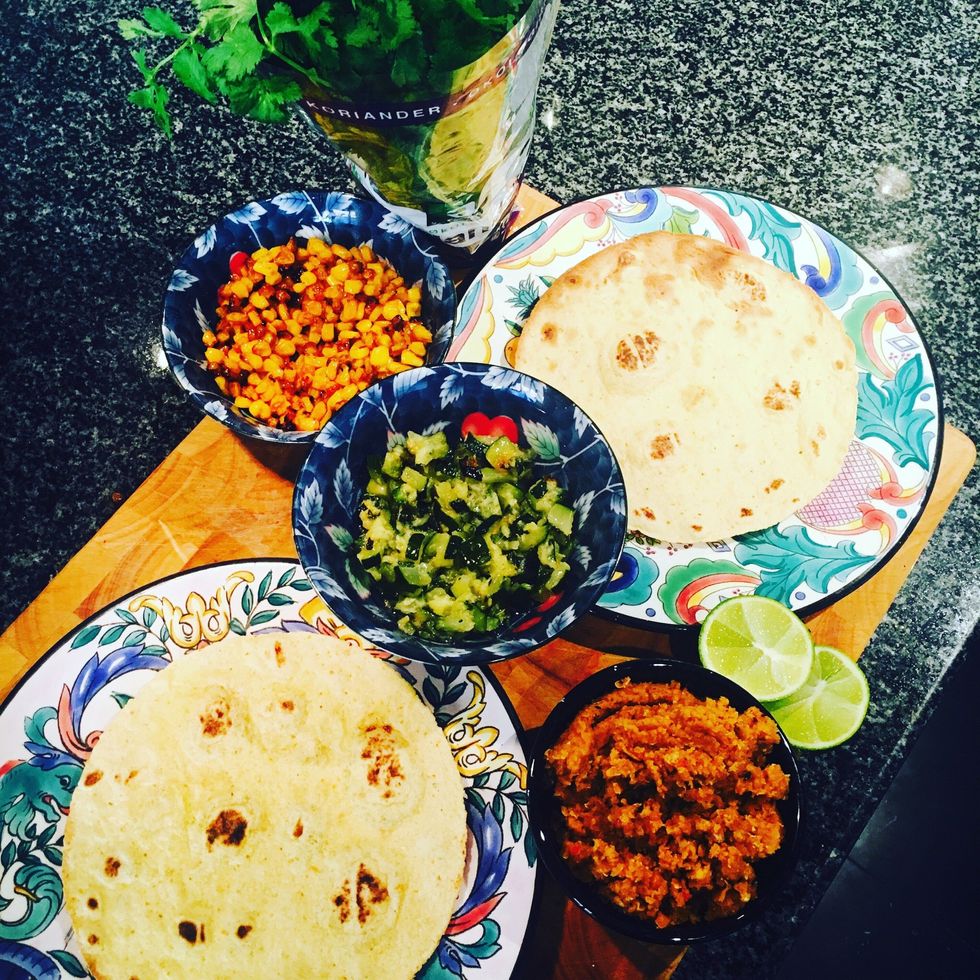 Gather finished ingedients.
Put hummus on the tortilla. Then add the rest of the grilled veg. Garnish w/coriander. I also served mine w/ vegan cheese sauce (nutritional yeast,oat milk,olive oil, lemon juice,salt)& lime. Enjoy 😋
280.0g Corn
300.0g Chickpeas
1/2 Lemon
1.0 Summer squash
3.0 Garlic (cloves)
2.0 Chili pepper (red)
2.0Tbsp Cumin
Coriander (fresh)
1/2Tbsp Cayenne pepper
2.0Tbsp Salt
4.0 Corn wraps
Olive oil
Lime to serve
Beate Olav
24 from Norway?? Love making healthy food and getting inspired by clean living?? \n?Iherb discount code: NMW964\nContact: olav.beate@gmail.com\n\n\n