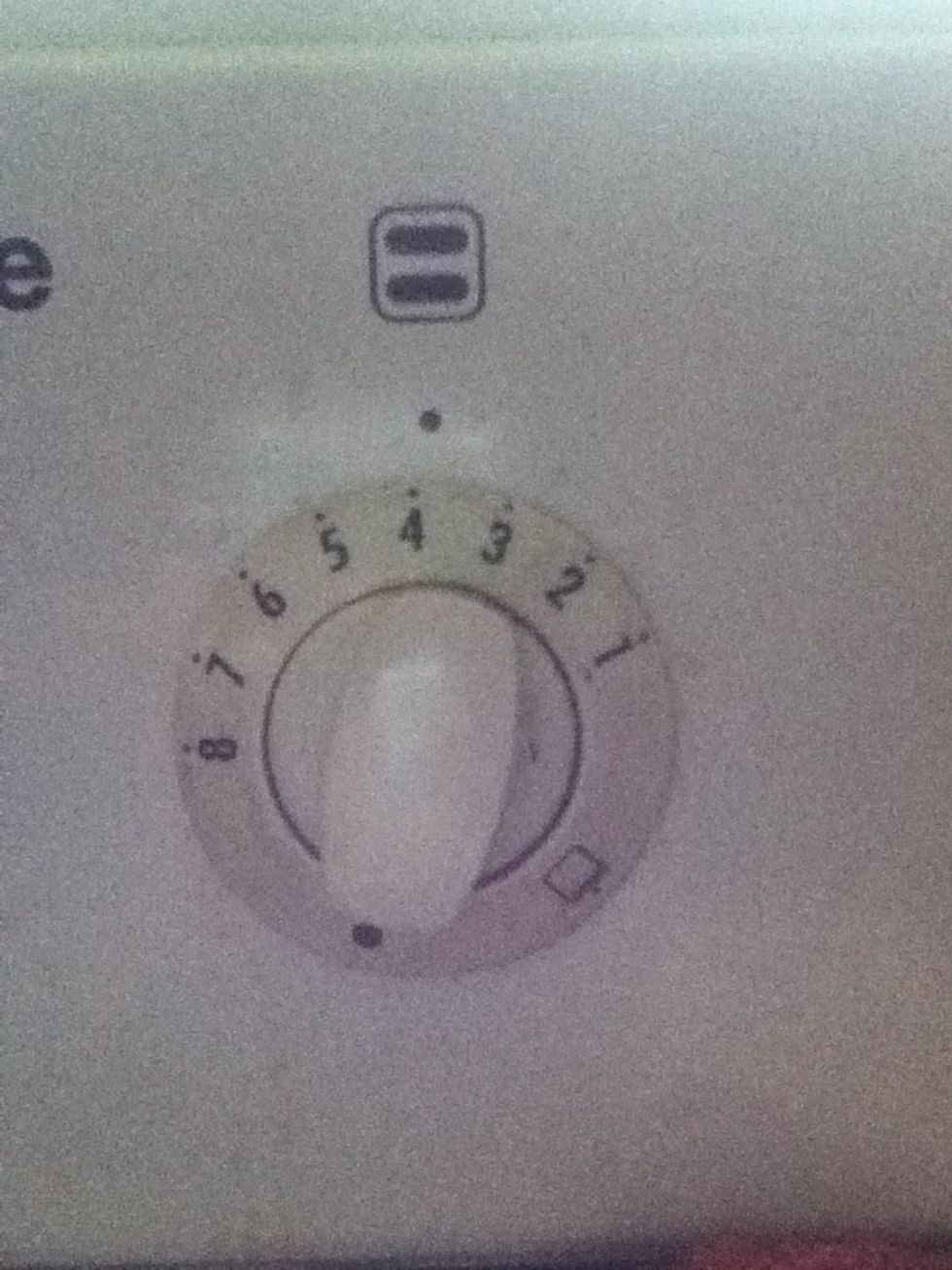 Set oven to gas mark 4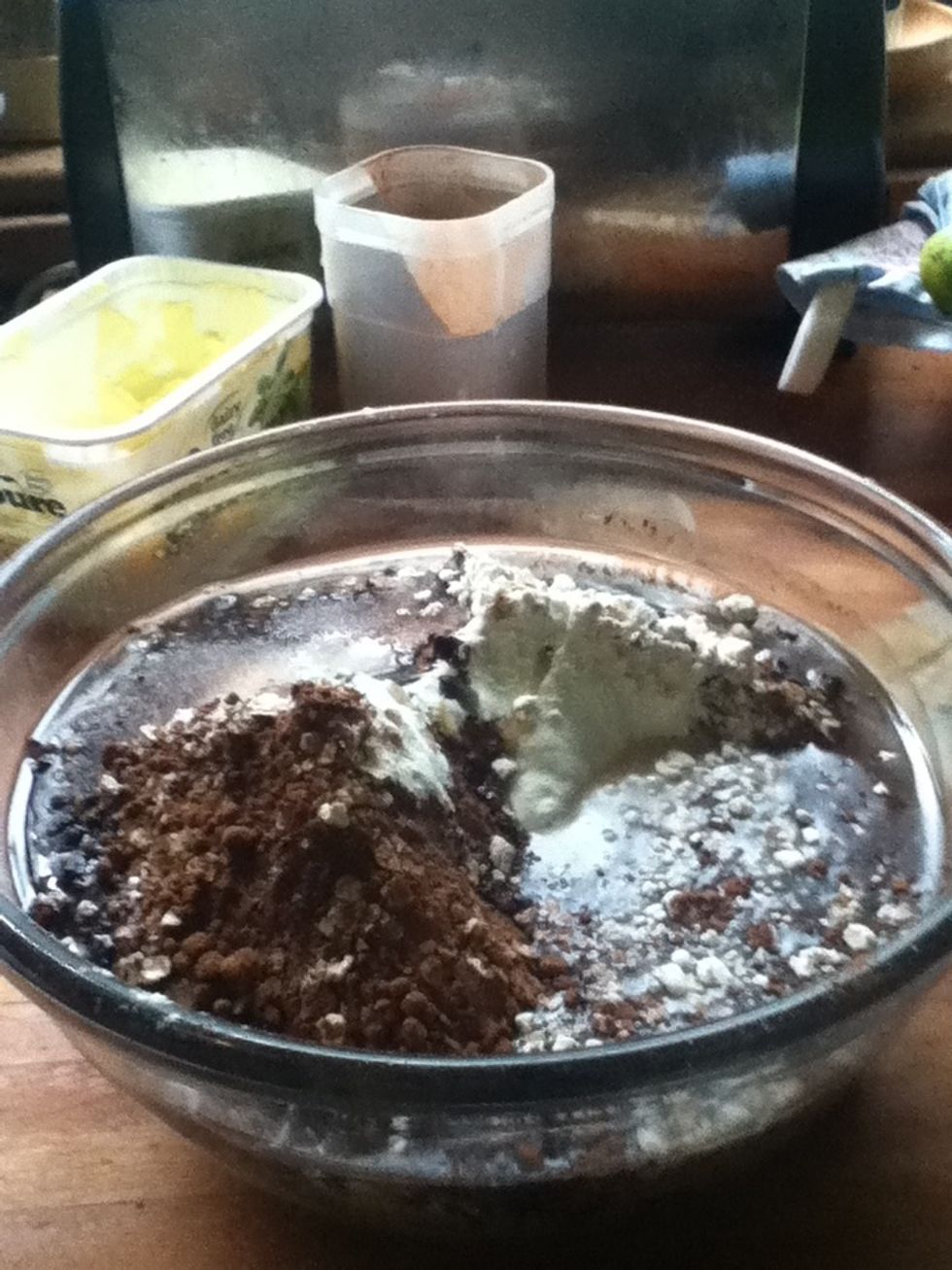 Mix ingreedients together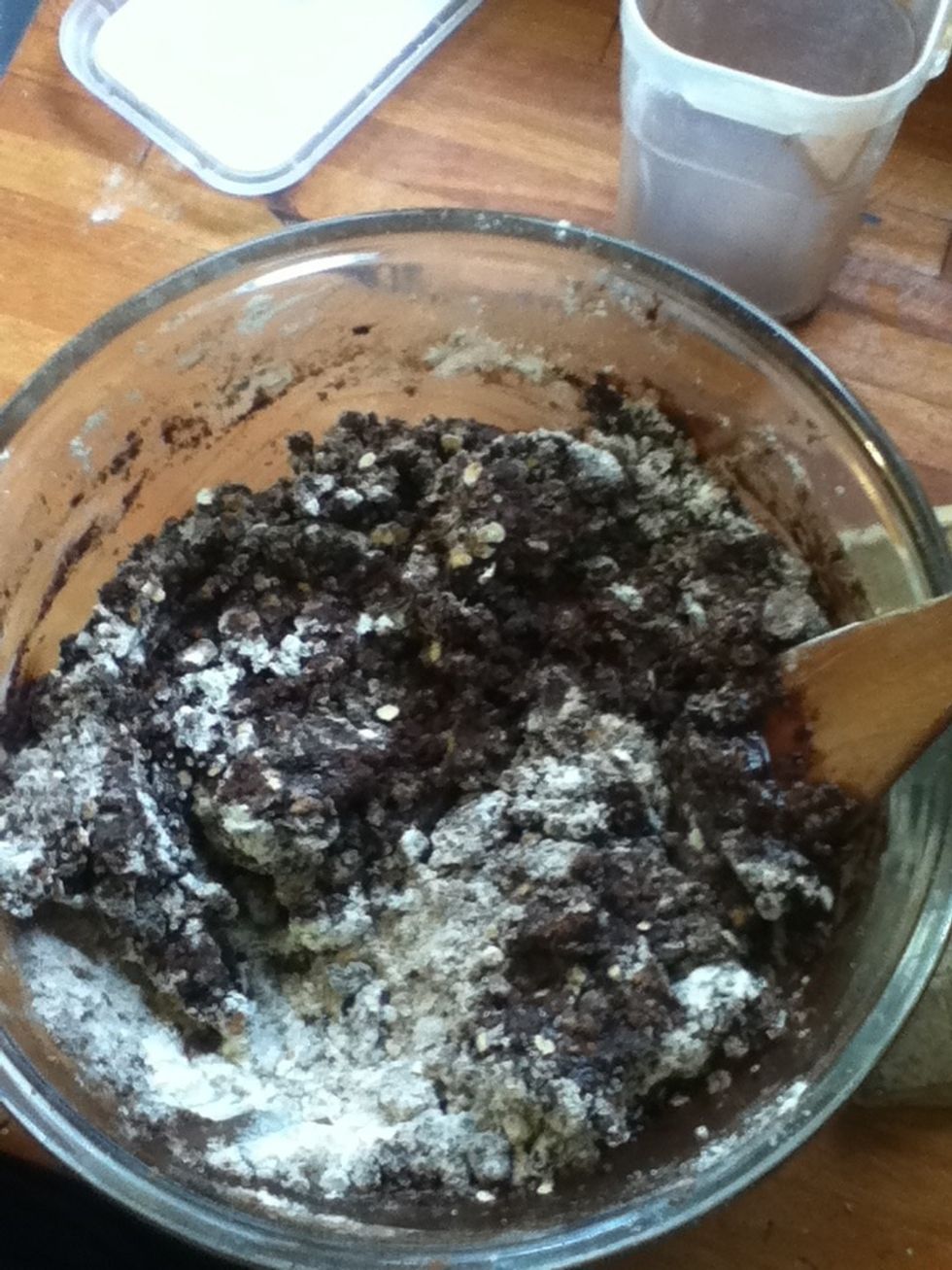 Mix mix mix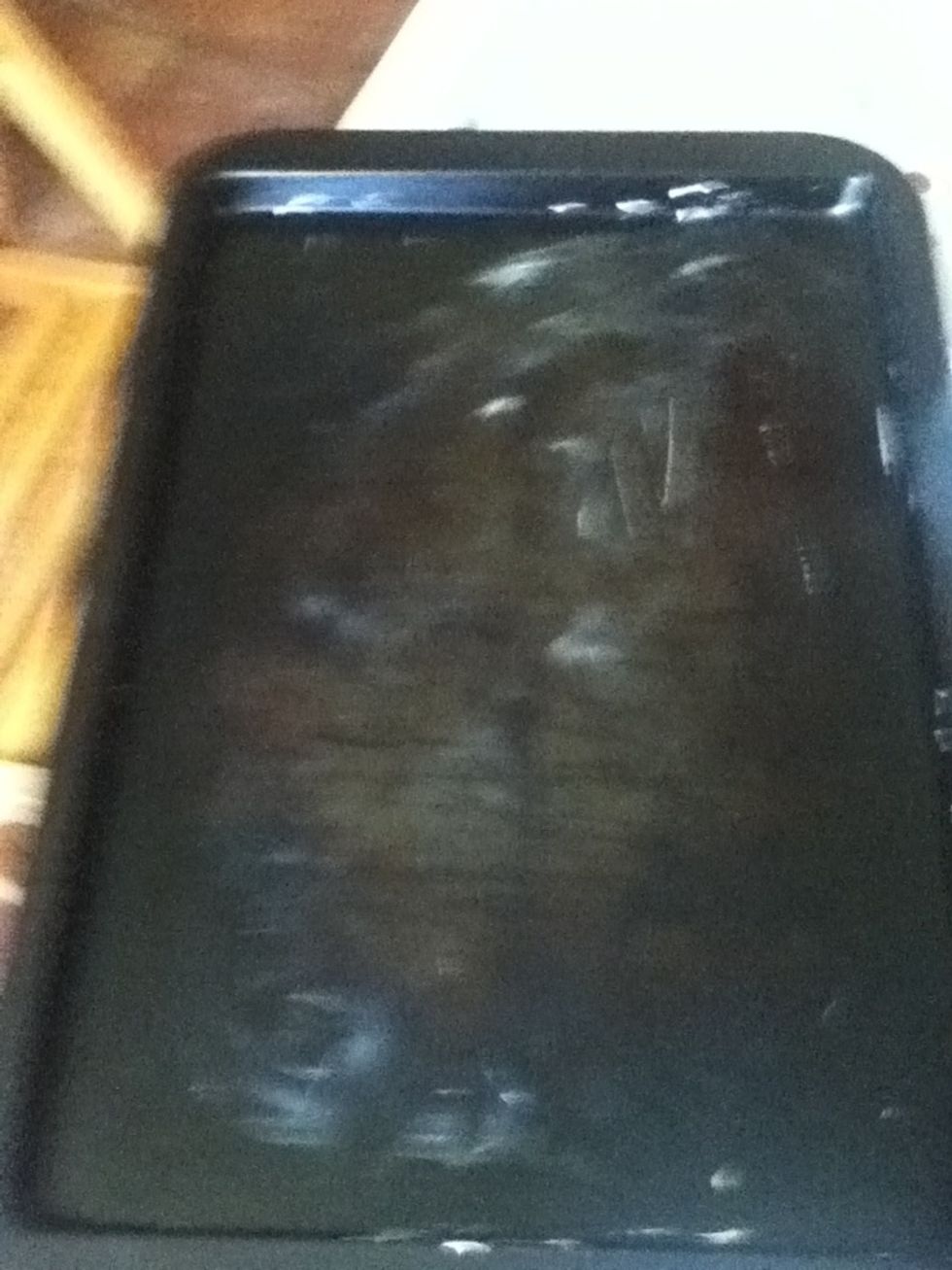 Grease a tray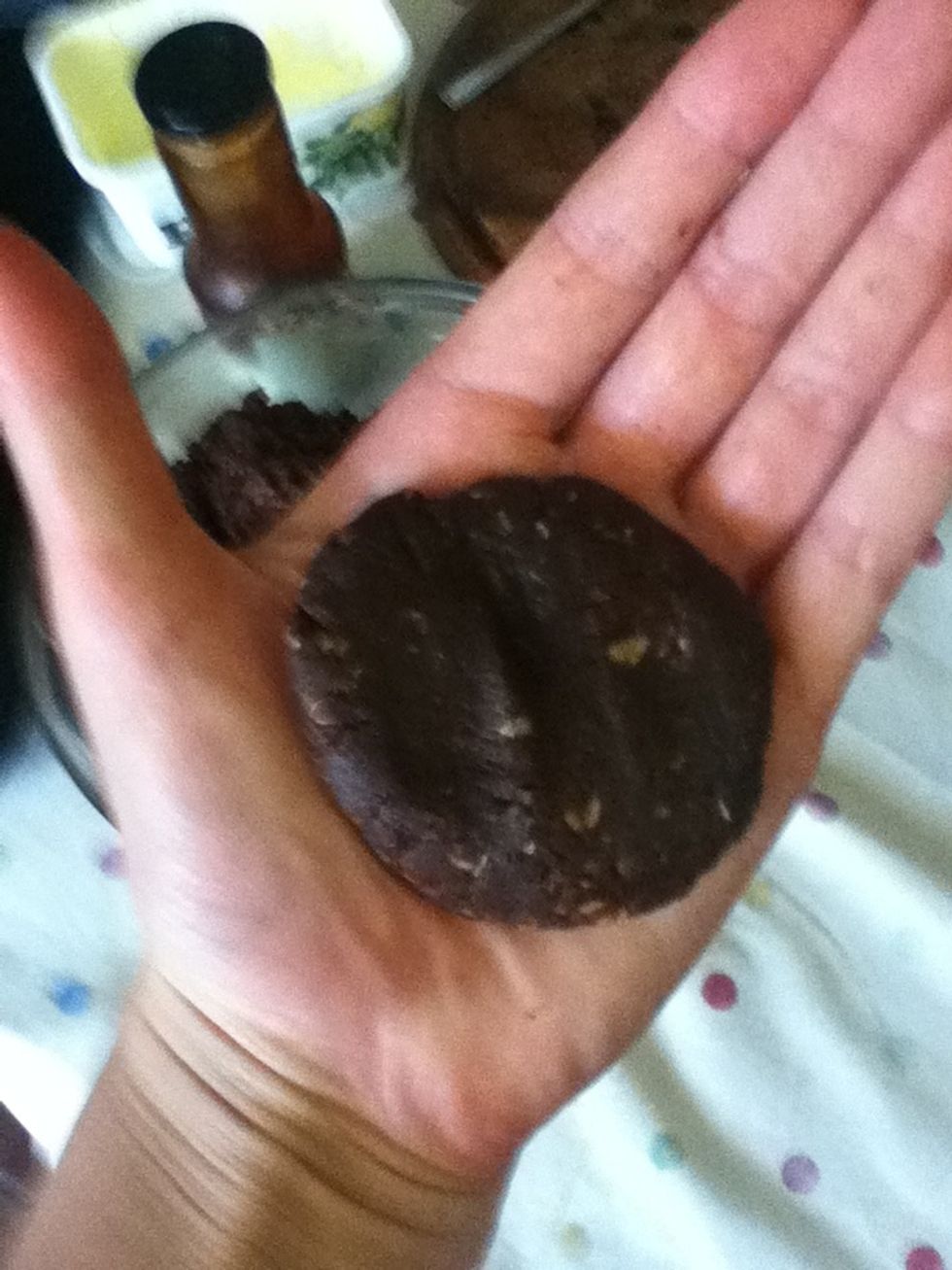 Make cookie shapes, whatever size you prefer
Place them on a tray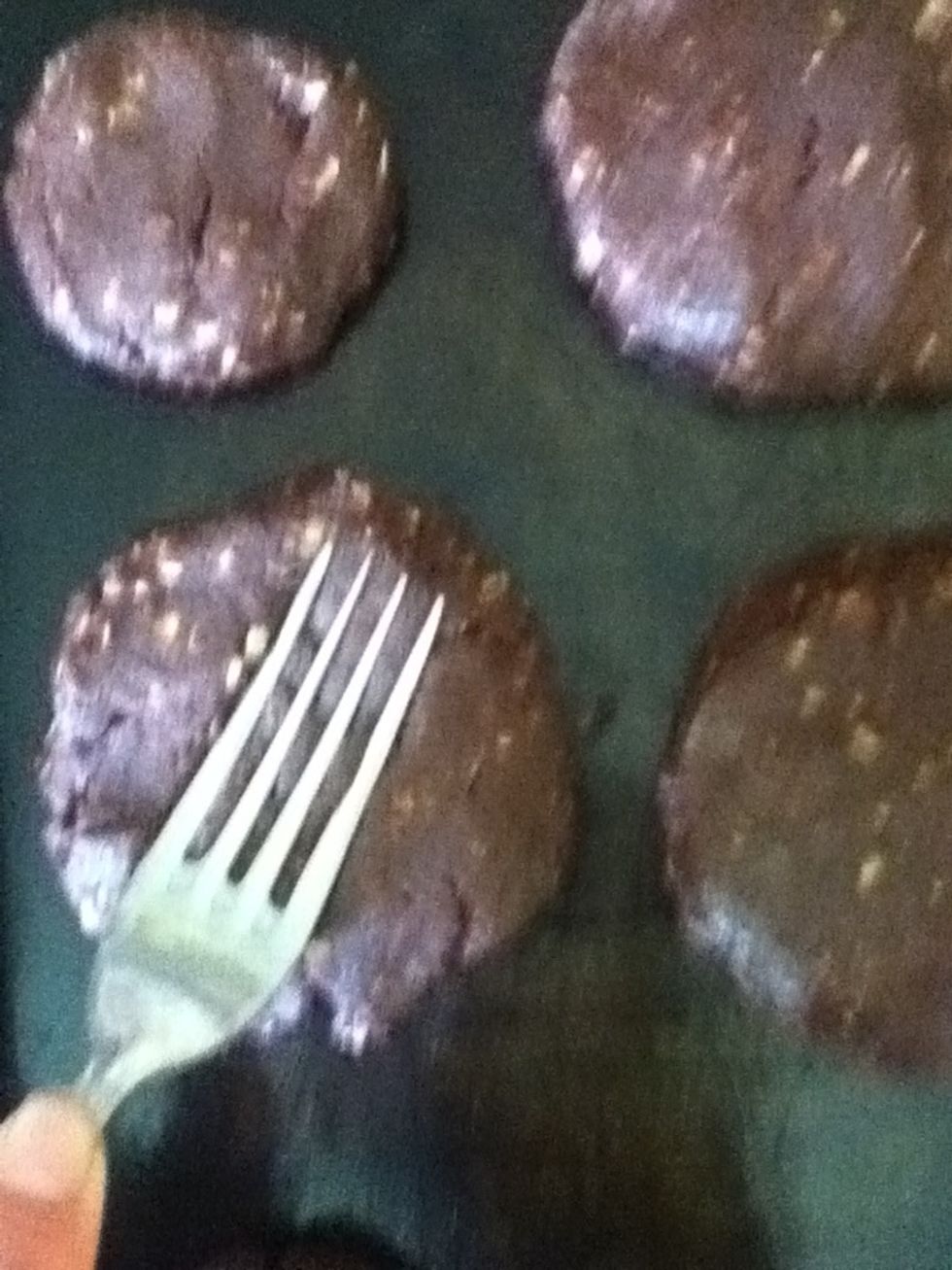 Squash with a fork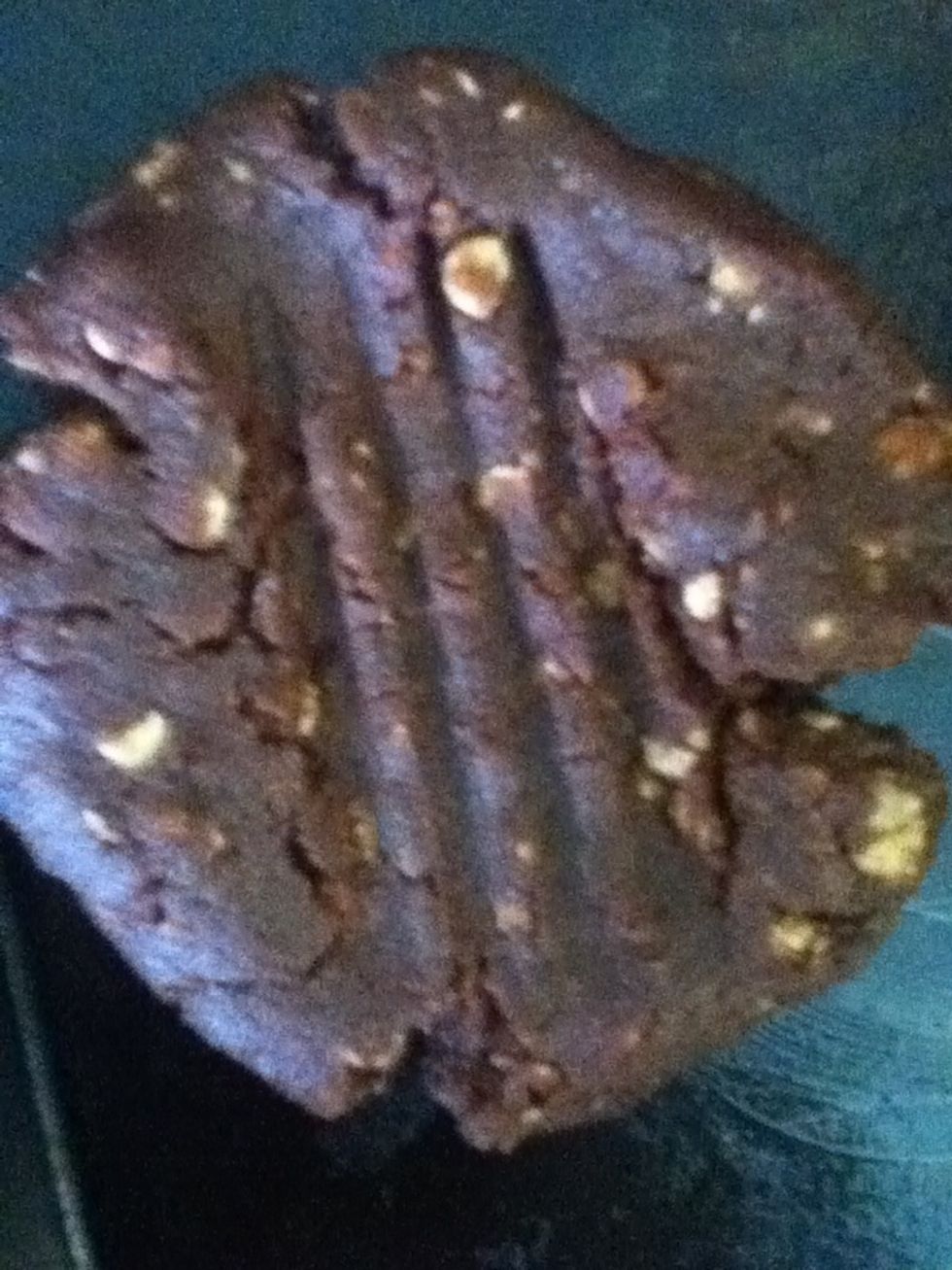 Like so
Put them in the oven for 8 to12 mins
In the mean time you could make a box by cellotapeing cardboard and paper together...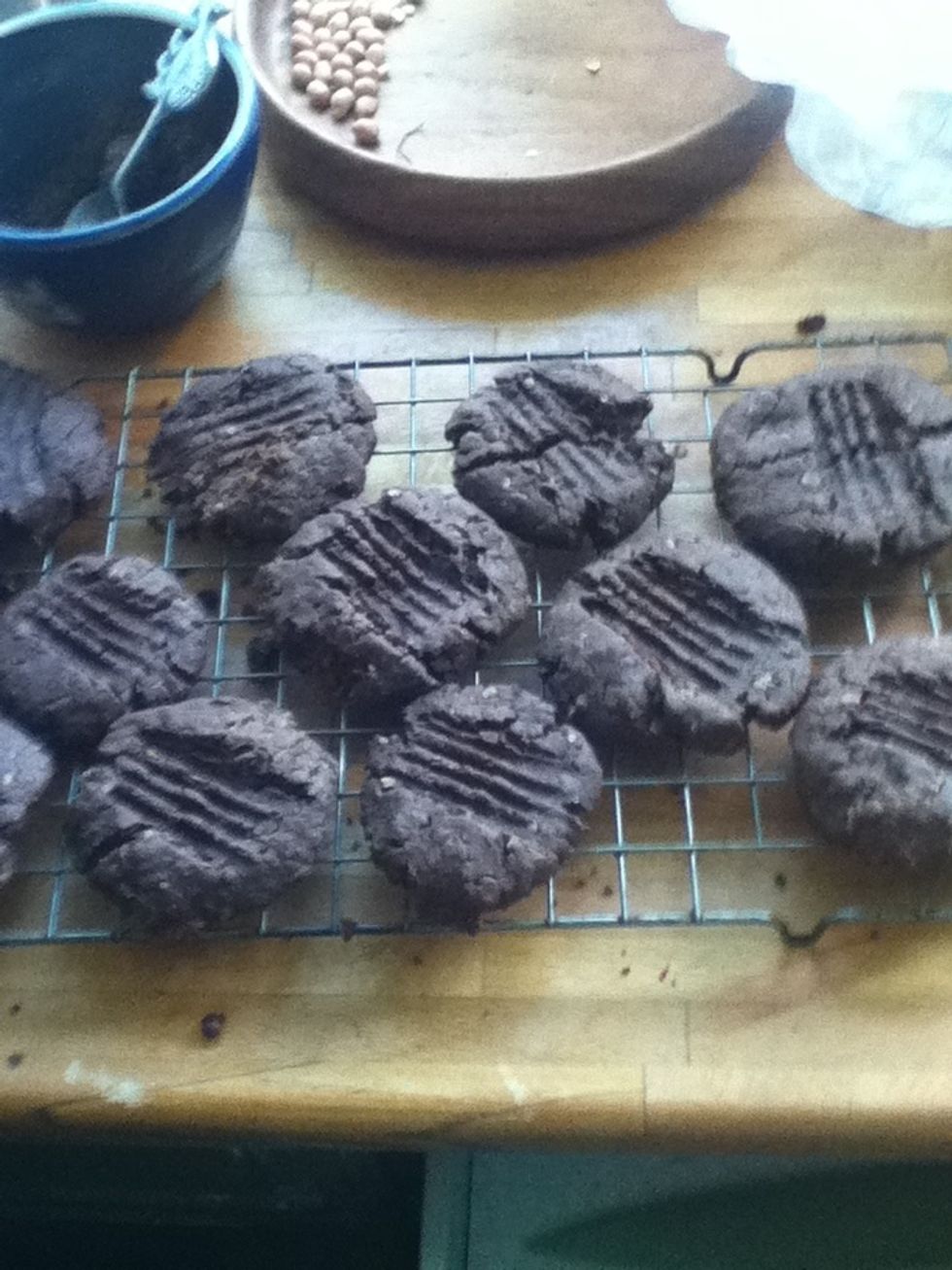 Leave to cool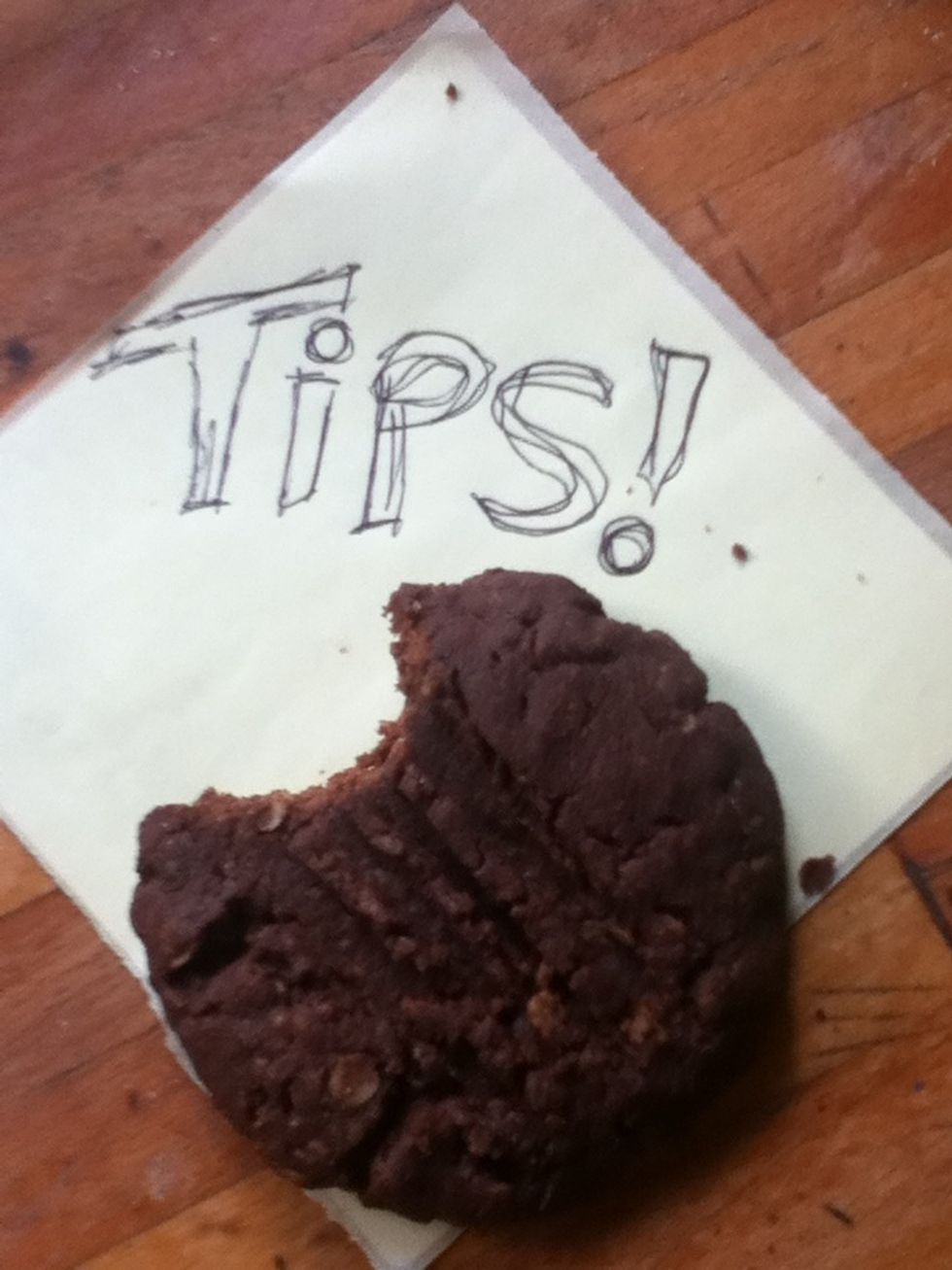 If they don't stick, add mor oil or some tahni, if they aren't sweet enough, add sugar, or date syrup or sprinkle them with Icing sugar. Enjoy!! :)
2.0c Flour
1.0c Oatmeal
1/2c Cocoa
1/2c Sugar
1/2 Pack of soya spread
1/2c Oil
1.0Tbsp Vanilla extract
Jazzy Fagan
I enjoy cooking/baking and artsy things, I went to a Steiner school so my style of doing is a sort of bits and bobs combined with mess and random creativity...