Preheat your oven to 375°F. Also thaw out your store bought Pie crust. Assemble all your ingredients, utensils, measuring tools and blender.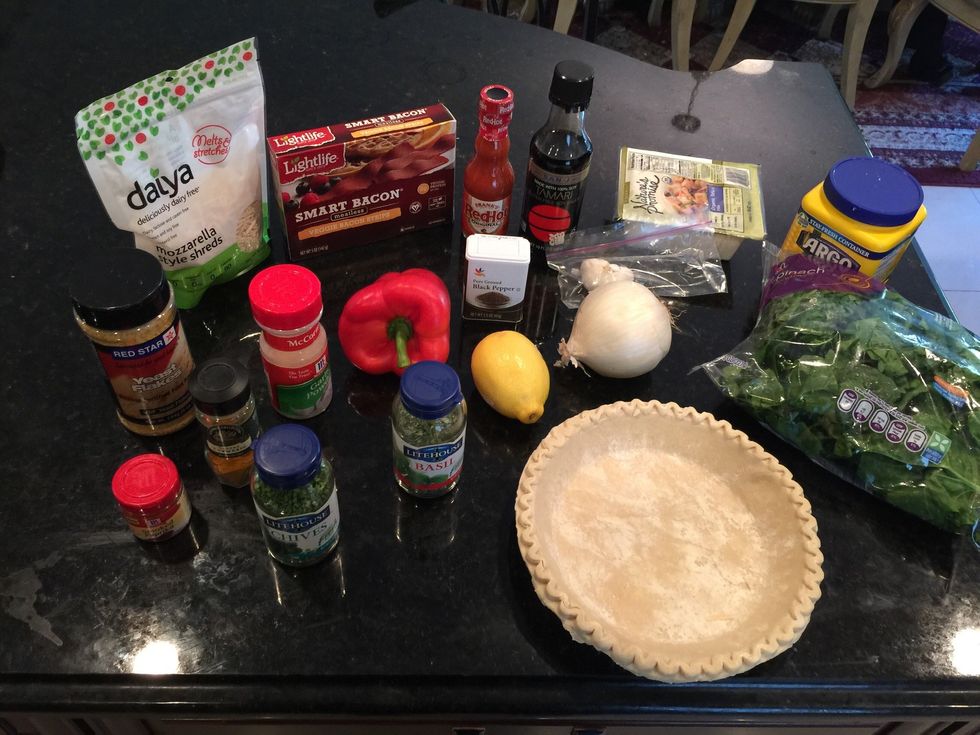 Assemble and prepare all ingredients.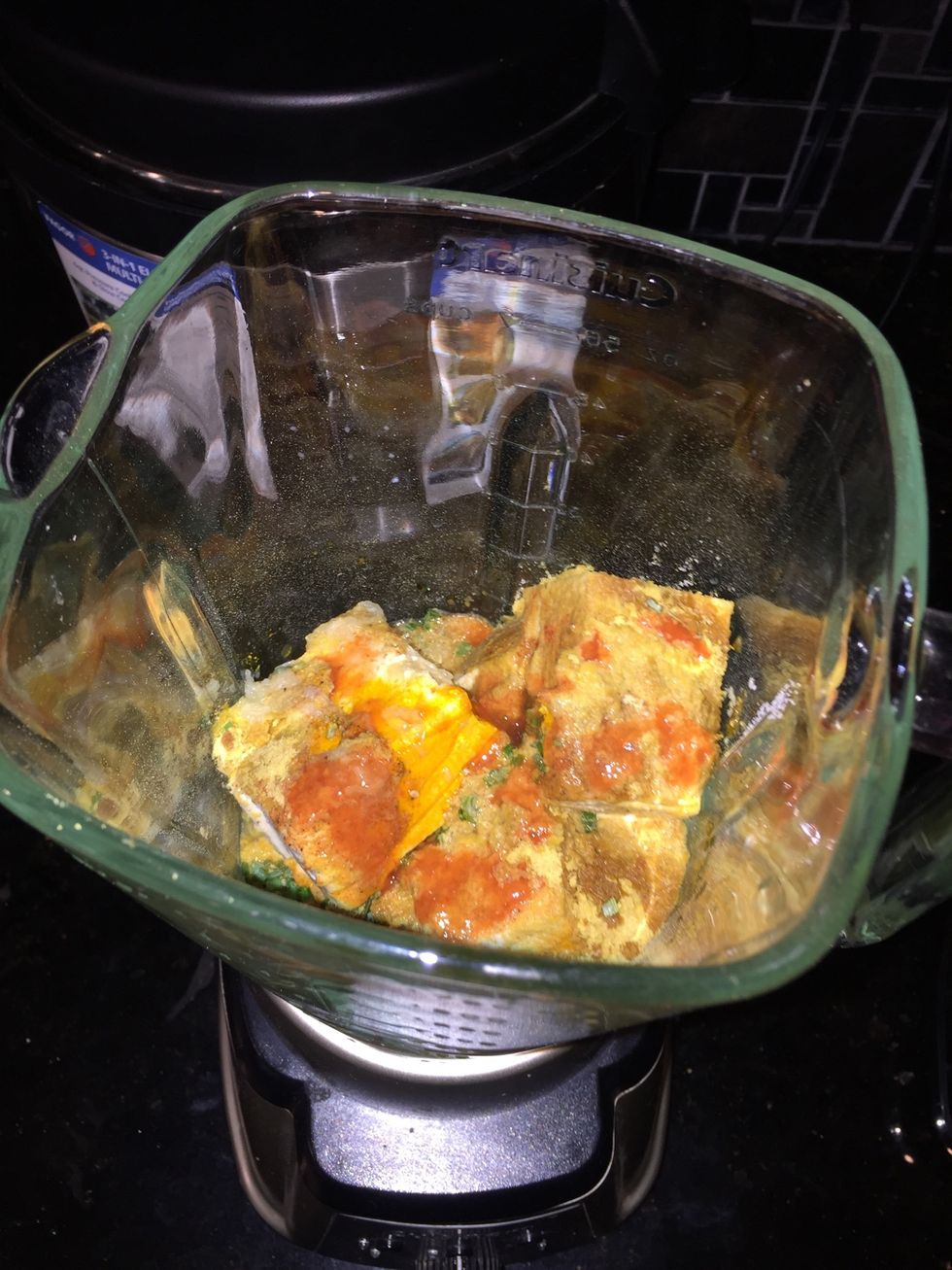 Add ingredients to your blender. Tofu, garlic powder, smoked paprika, salt and pepper, lemon juice, tamari, turmeric, Frank red hot sauce and nutritional yeast. Blend.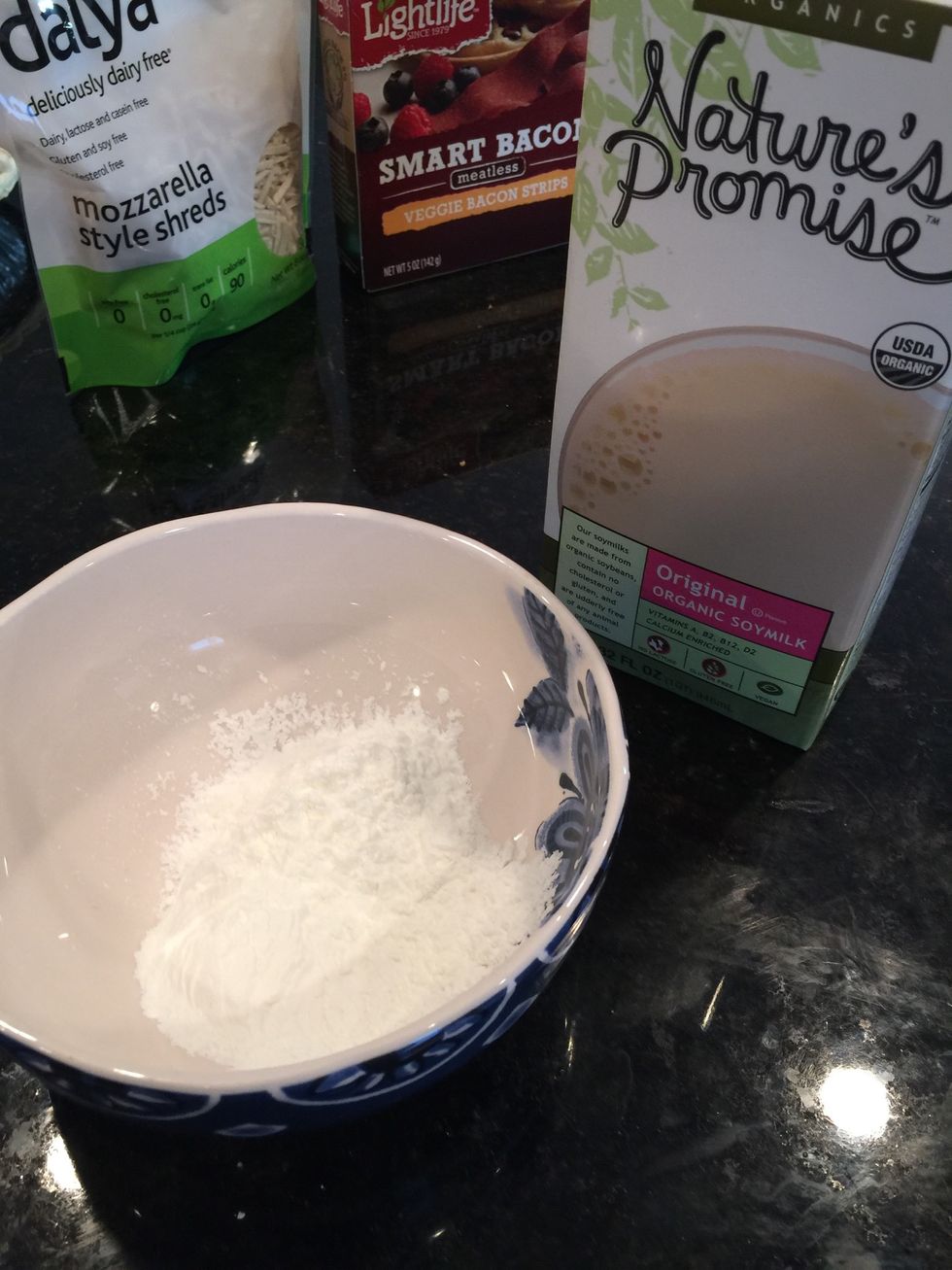 Then makes 1/4 cup of cornstarch to 1/4 cup of soy milk. Then add to the mixture in the blender.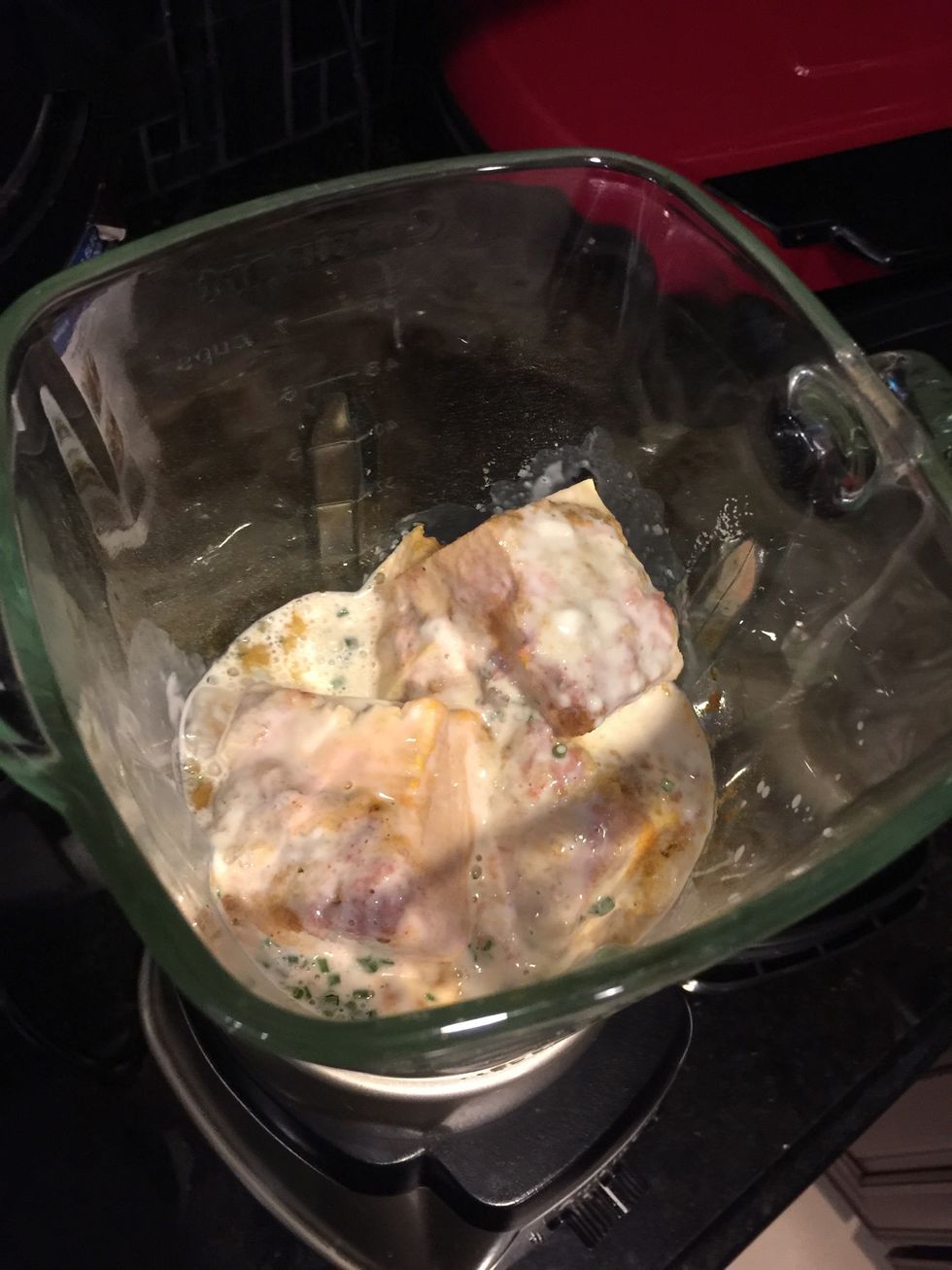 Blend till smooth.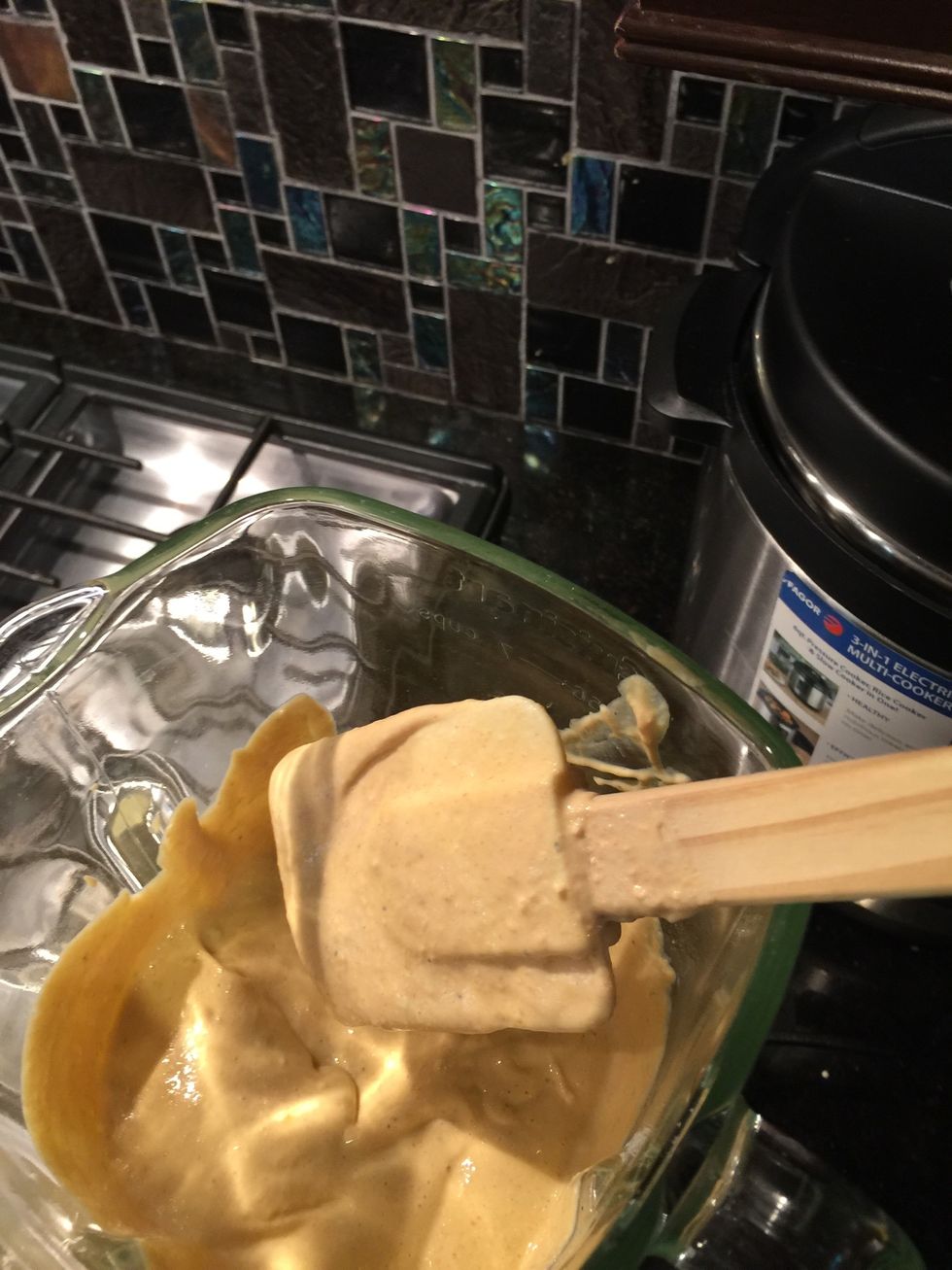 Smooth. Pour into a large bowl.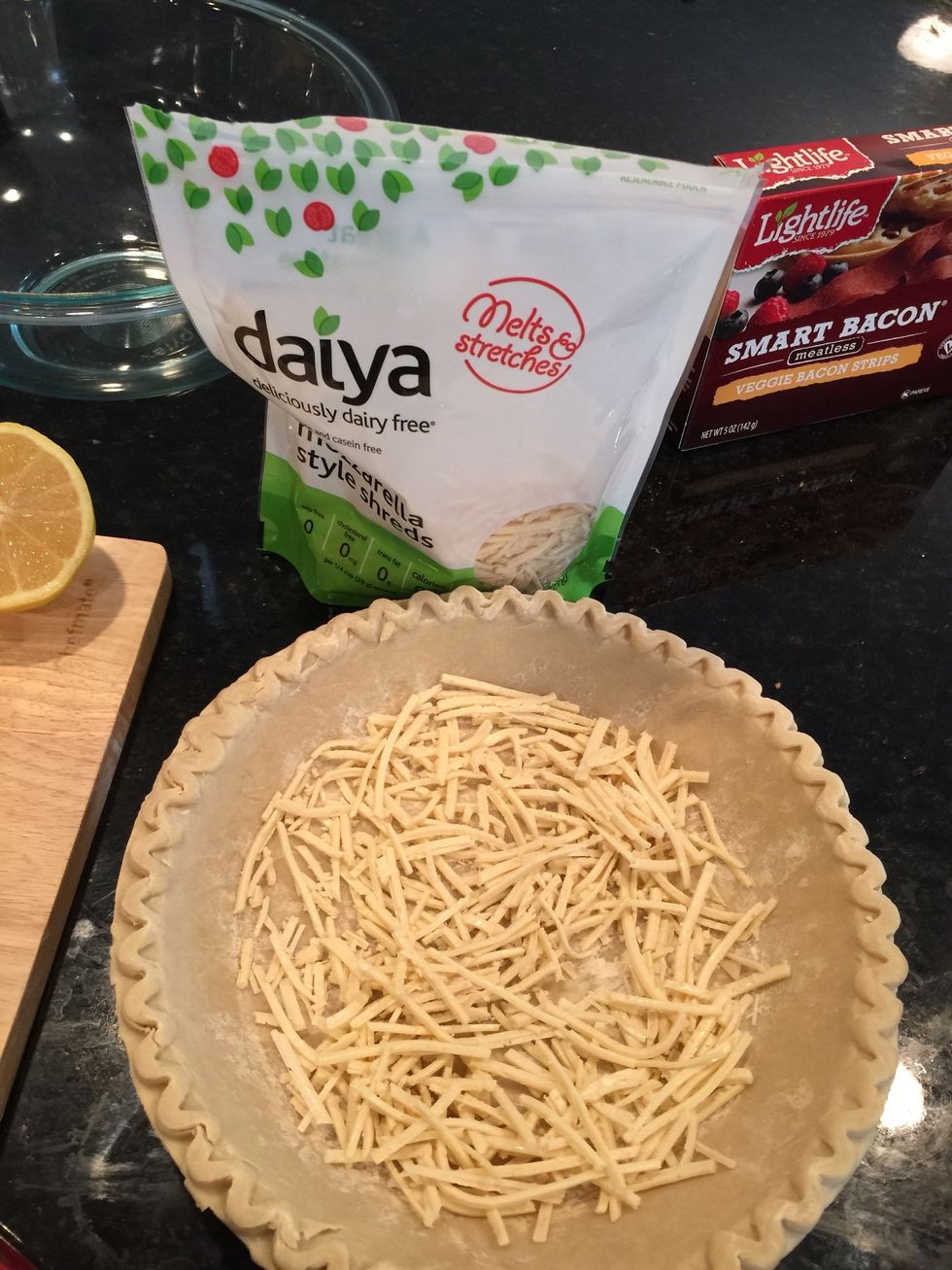 Add vegan cheese to pie crust.
Dice the red pepper.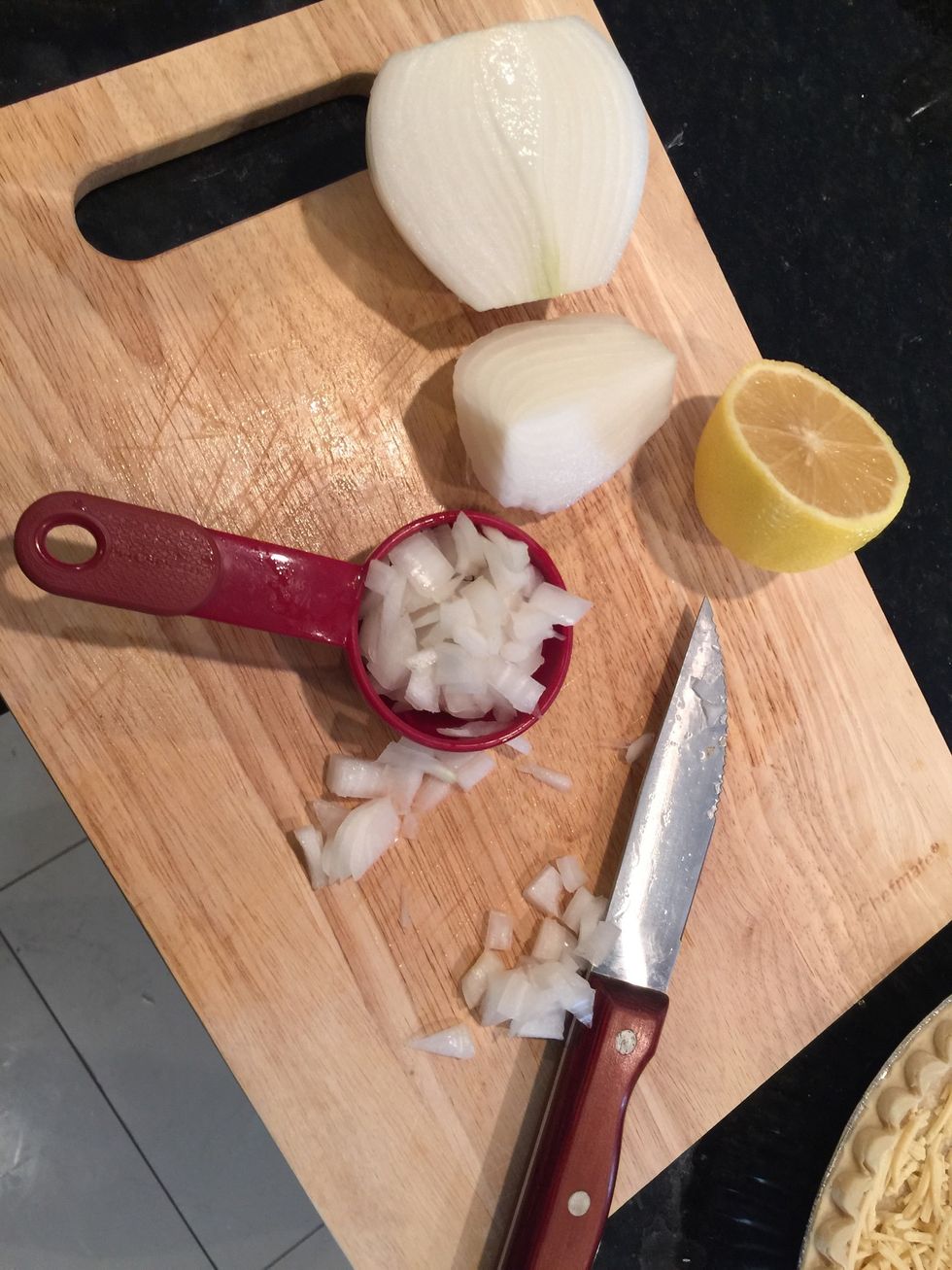 Dice the onion.
Wash, cut and add spinach.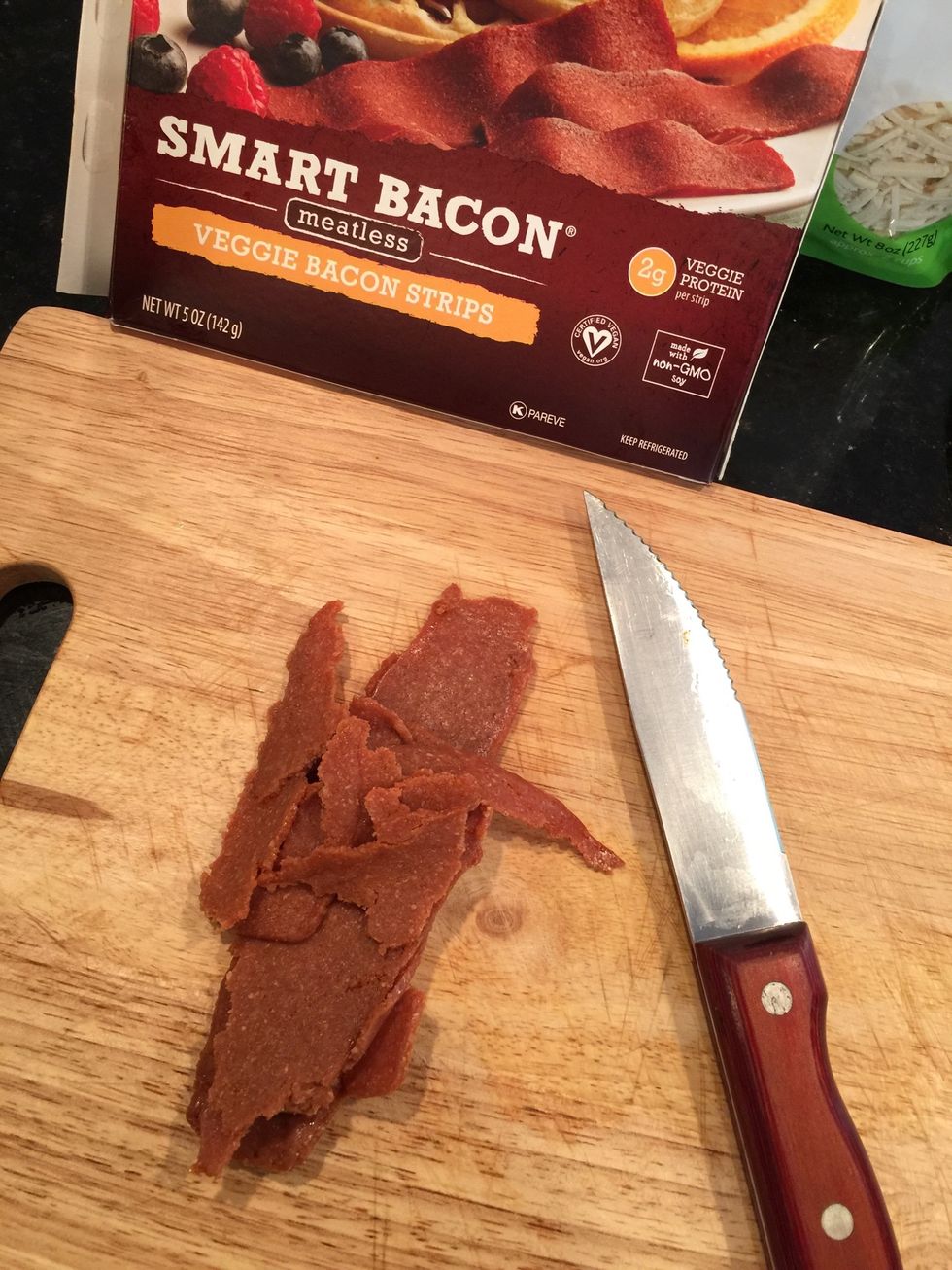 Slice the vegan bacon strips.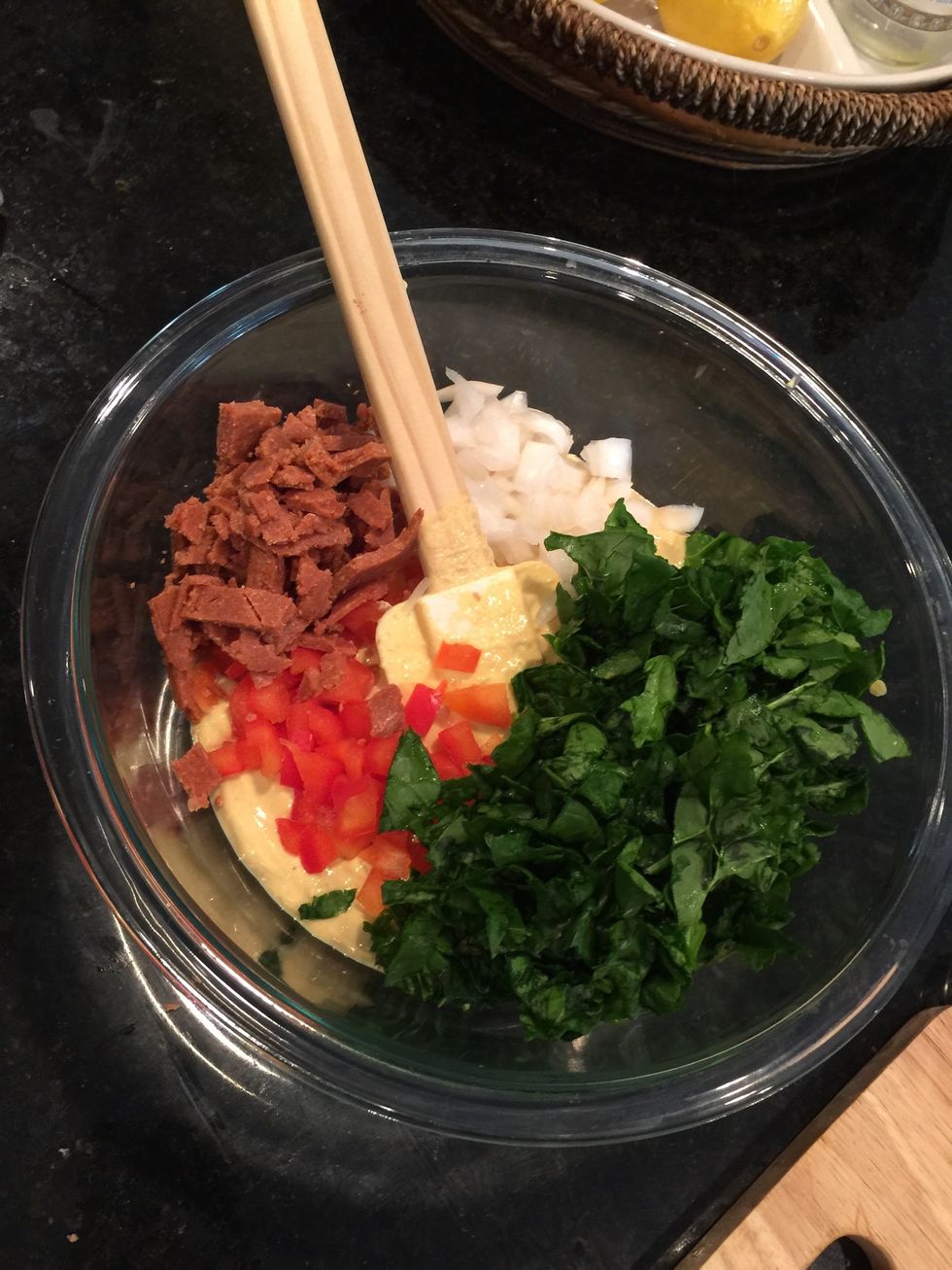 Add vegan bacon to the bowl.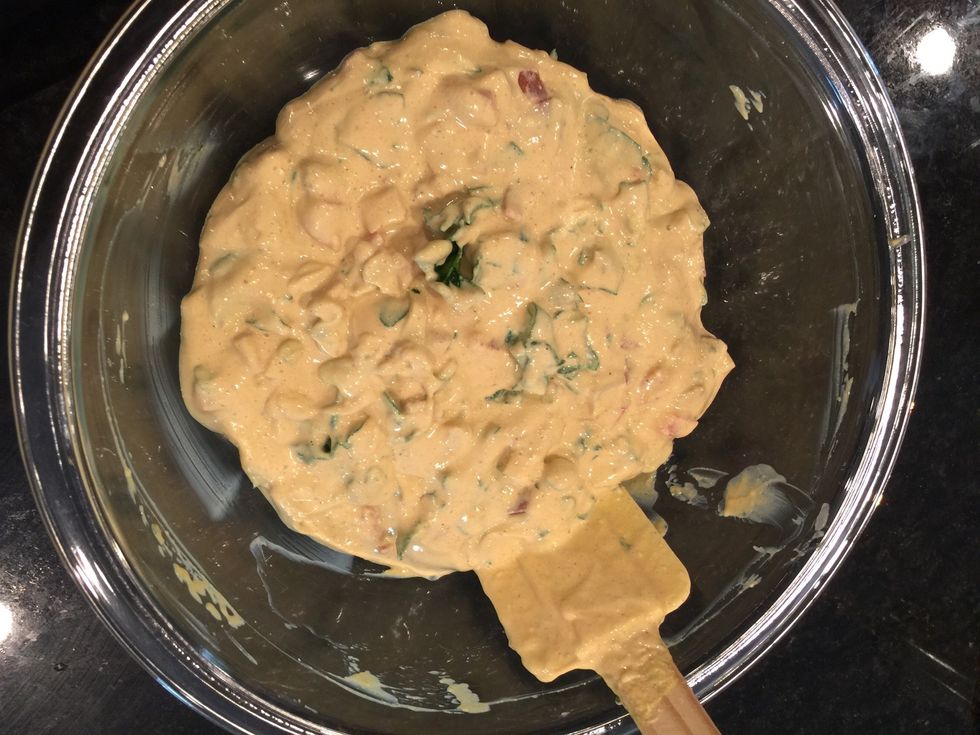 Mix it up!
Pour into the deep dish pie crust.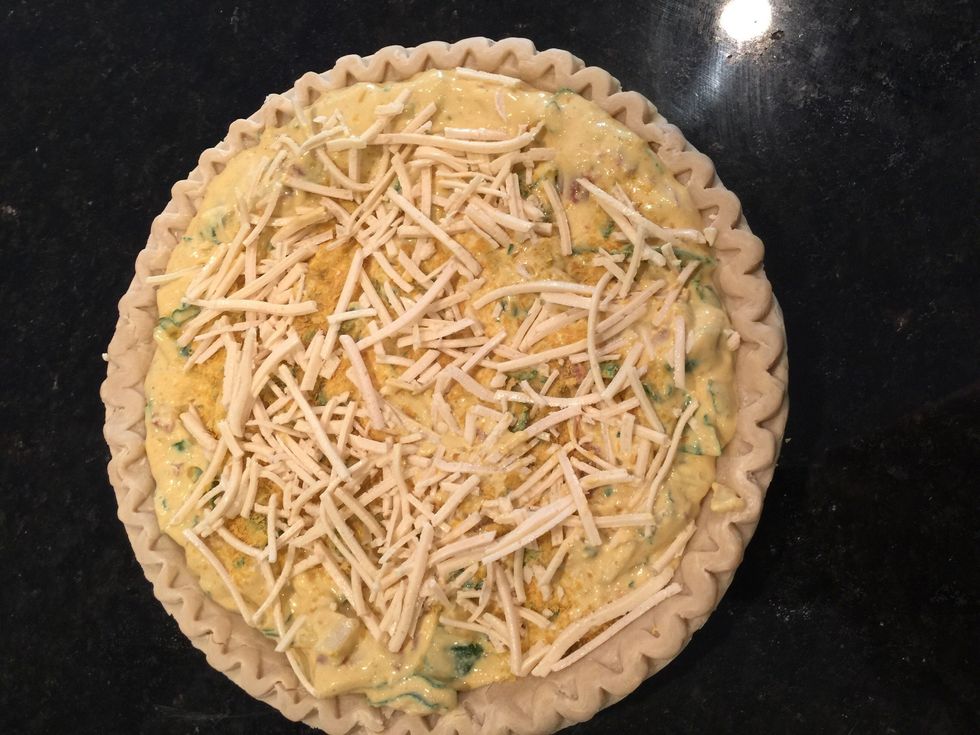 Sprinkle vegan cheese and nutritional yeast on top.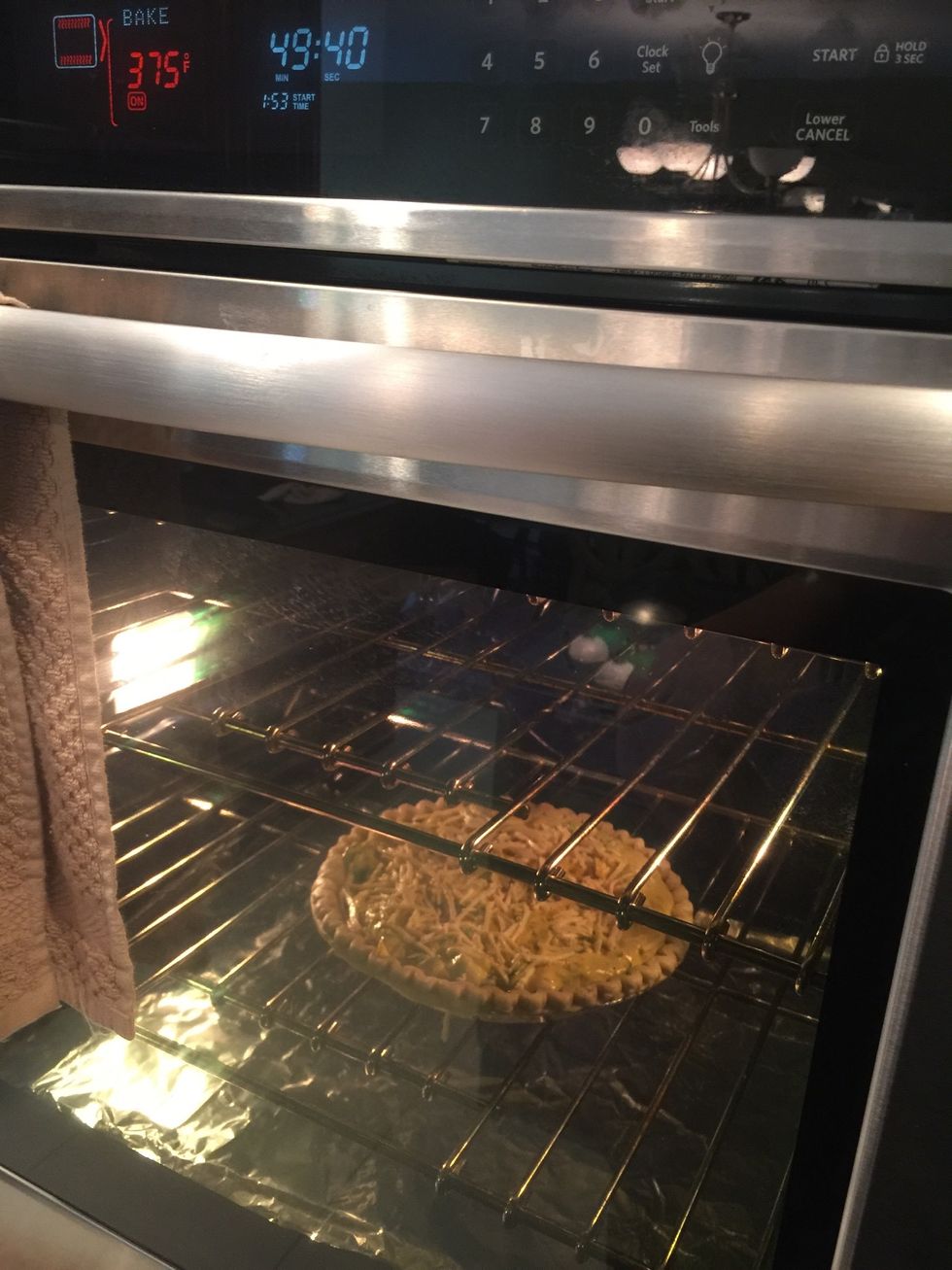 Place in oven at 375°F. For 45-60 mins.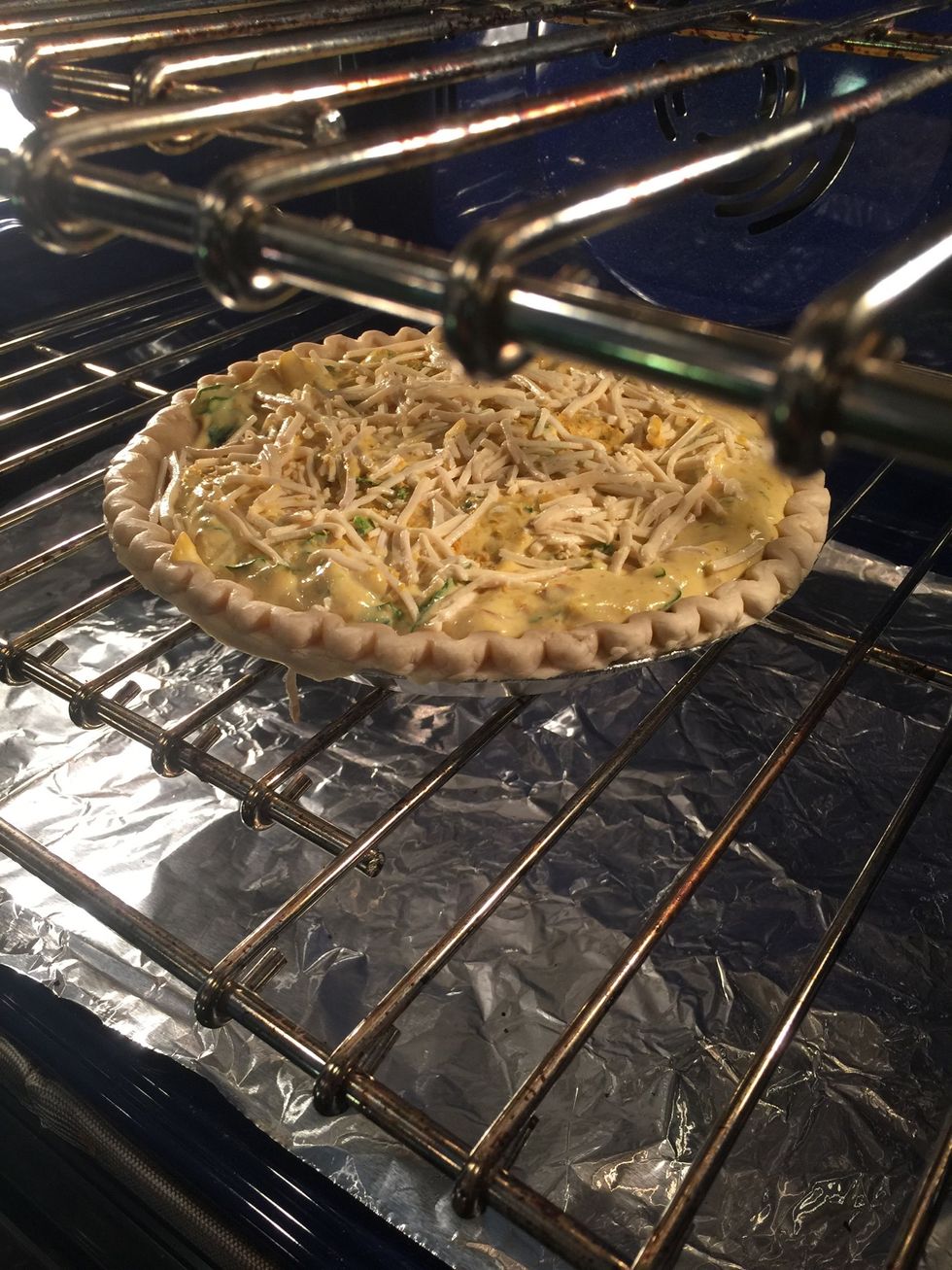 Wait lol
All done! Let it cool down. Enjoy! 😊👍🏼
1.0 Store bought deep dish pie crust
1/4c Diced red pepper
1/4c Onion
Handful of spinach
1.0tsp Salt
1/4tsp Black pepper
1.0tsp Garlic powder
1/8tsp Smoked paprika
1.0tsp Franks red hot sauce
1.0tsp Tamari
1.0tsp Turmeric
Lemon juice (half a lemon)
4.0 Vegan bacon strips
1/4c Cornstarch
1/4c Non dairy milk (i used soy milk)
1/4c Nutrional yeast
1.0c Vegan cheese (Daiya) sprinkled on crust and on top
1.0 Pack of Tofu (firm)