Measure your 4 cups of rolled oats and place into a large mixing bowl.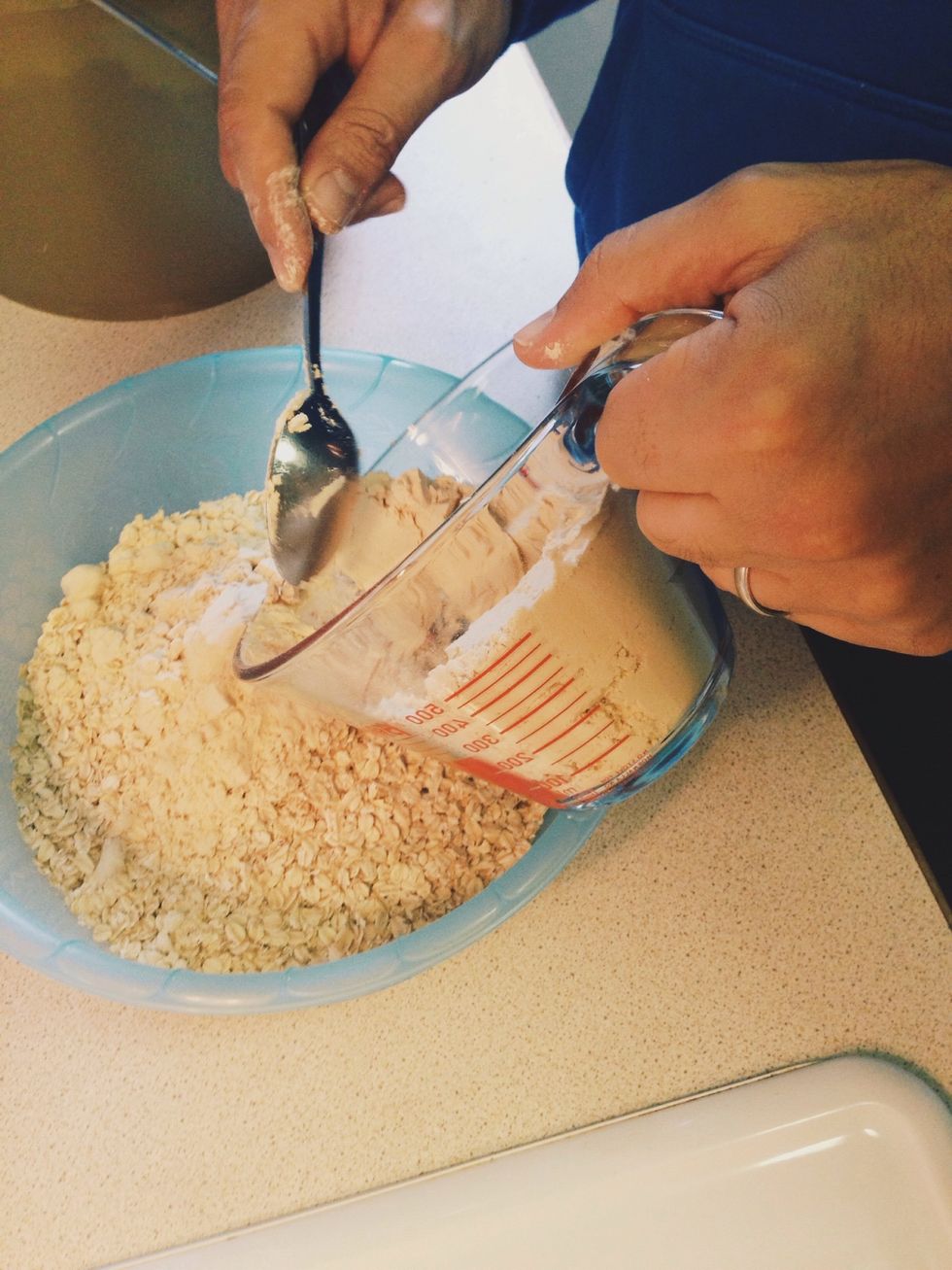 Add your 2 cups of vegan protein to the oats. We used a pea protein, which has 24 grams of protein per 30 grams of a scoop.
Add your half cup of dried cranberries.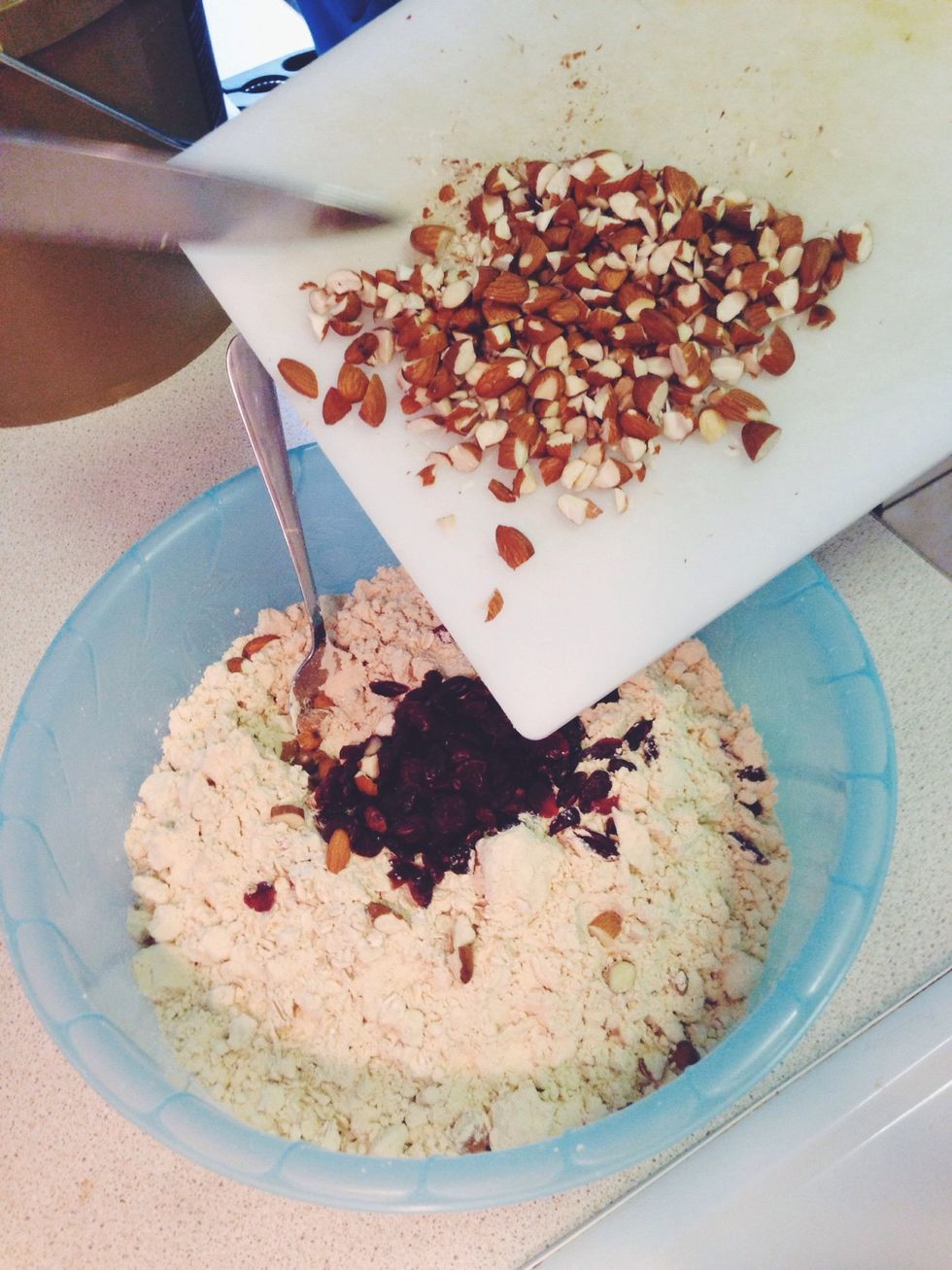 Add your half cup of chopped almonds. You can use any nut of your liking.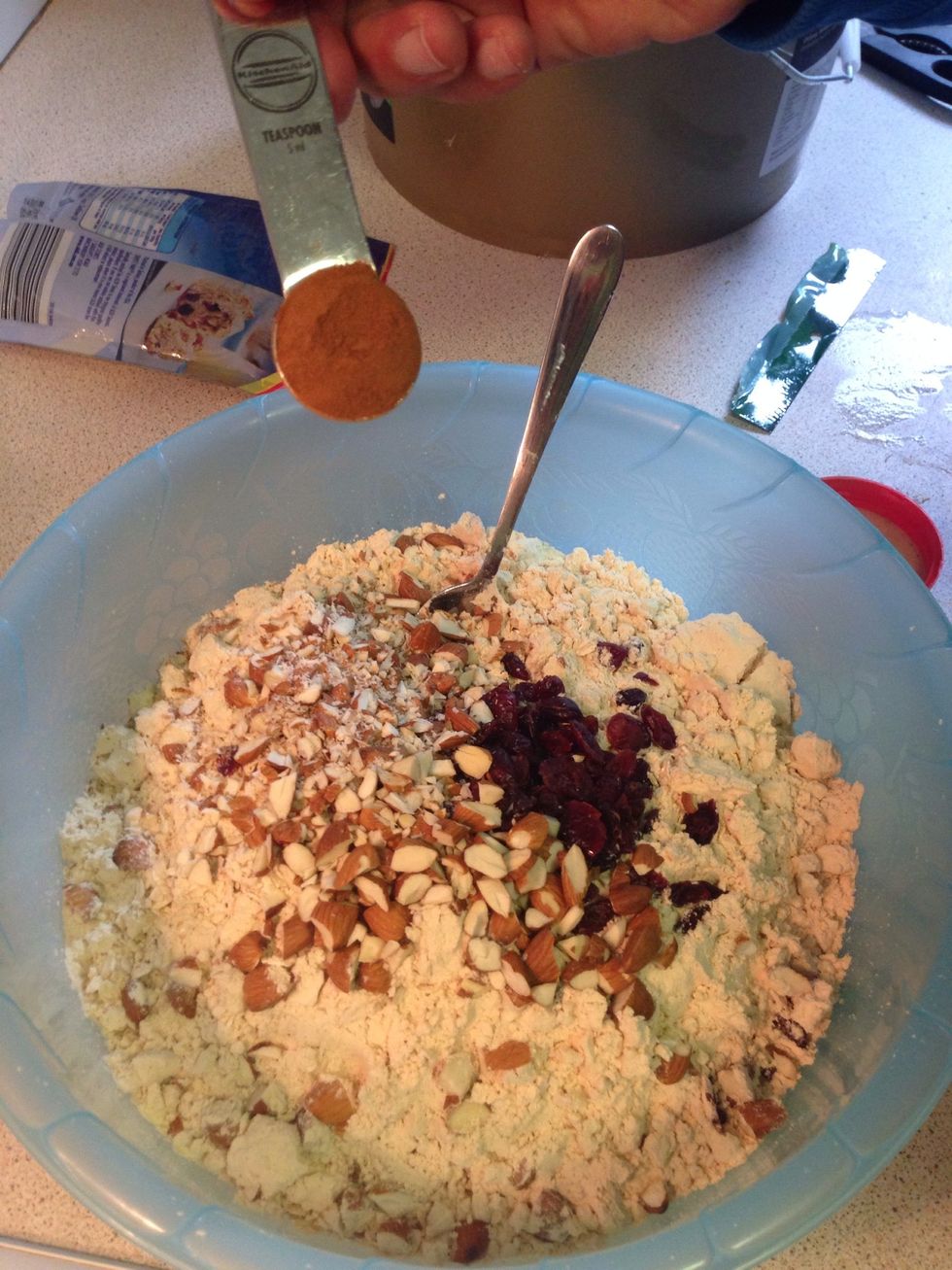 Add 2 teaspoons of cinnamon to the mixture.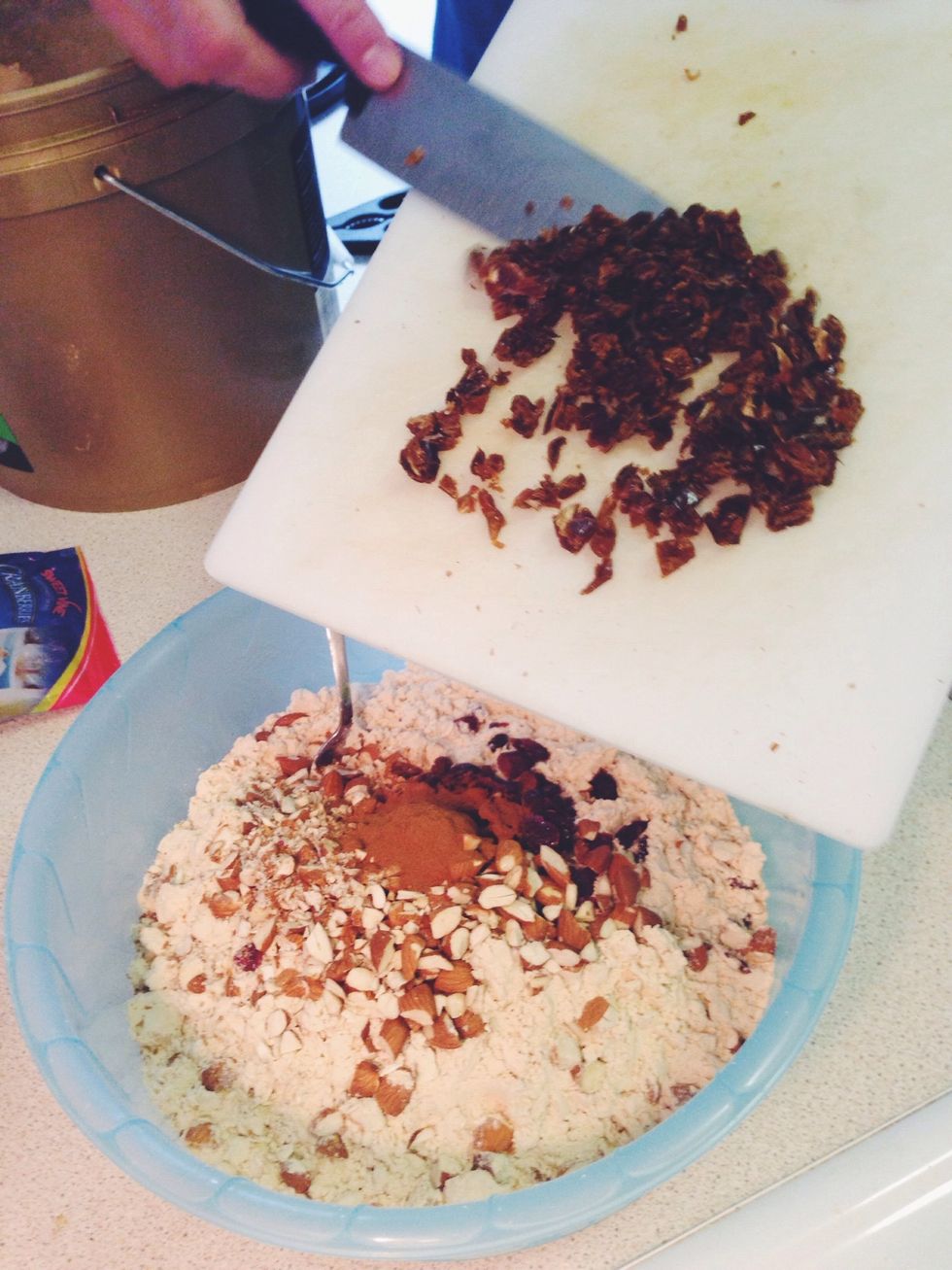 Add the half cup of chopped pitted dates.
Chop half a cup of your bar of 70% cocoa dark chocolate and add to mixture. Make sure there are no dairy products contained in the ingredients.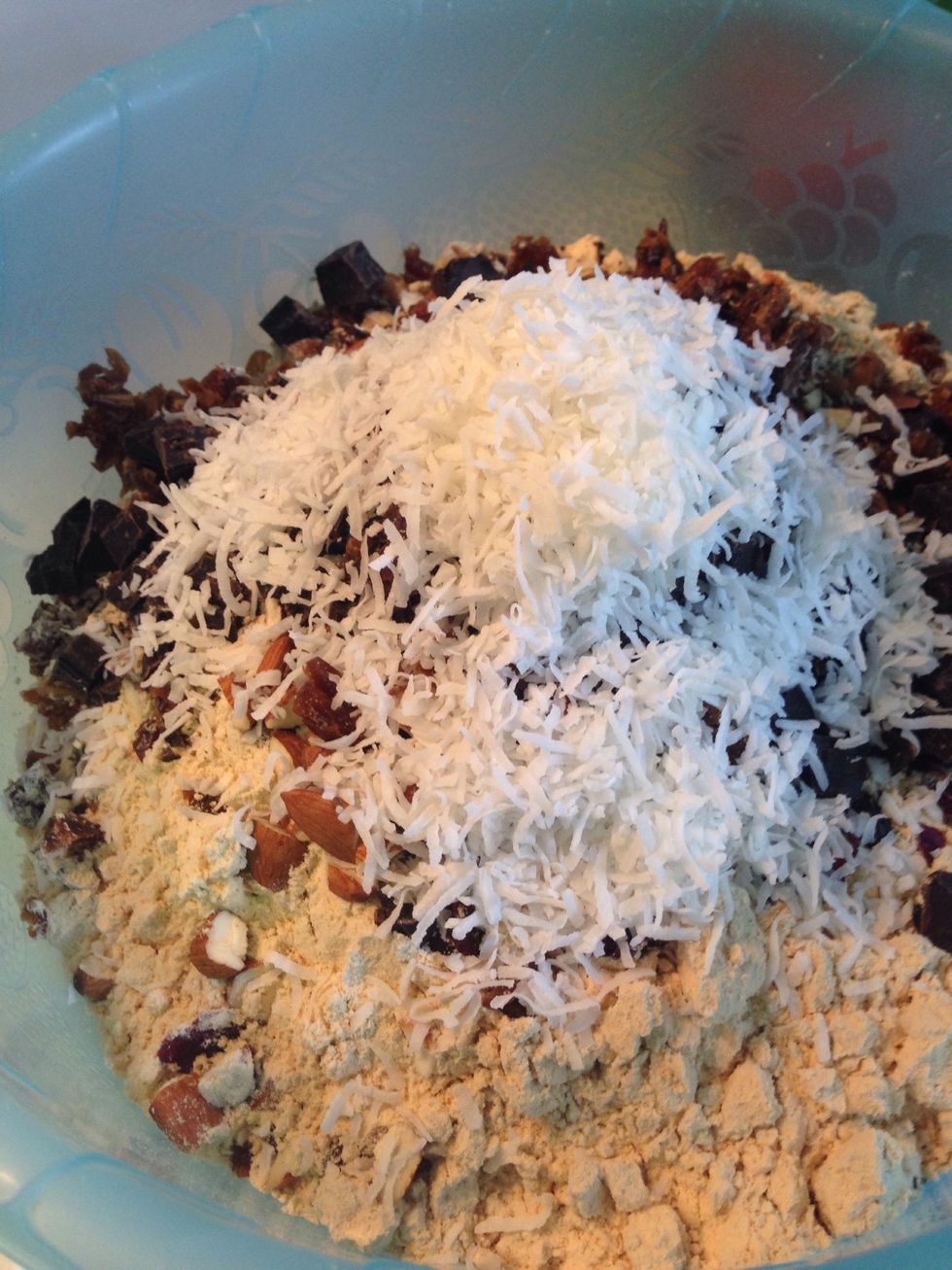 Add your half cup of shredded coconut over the ingredients.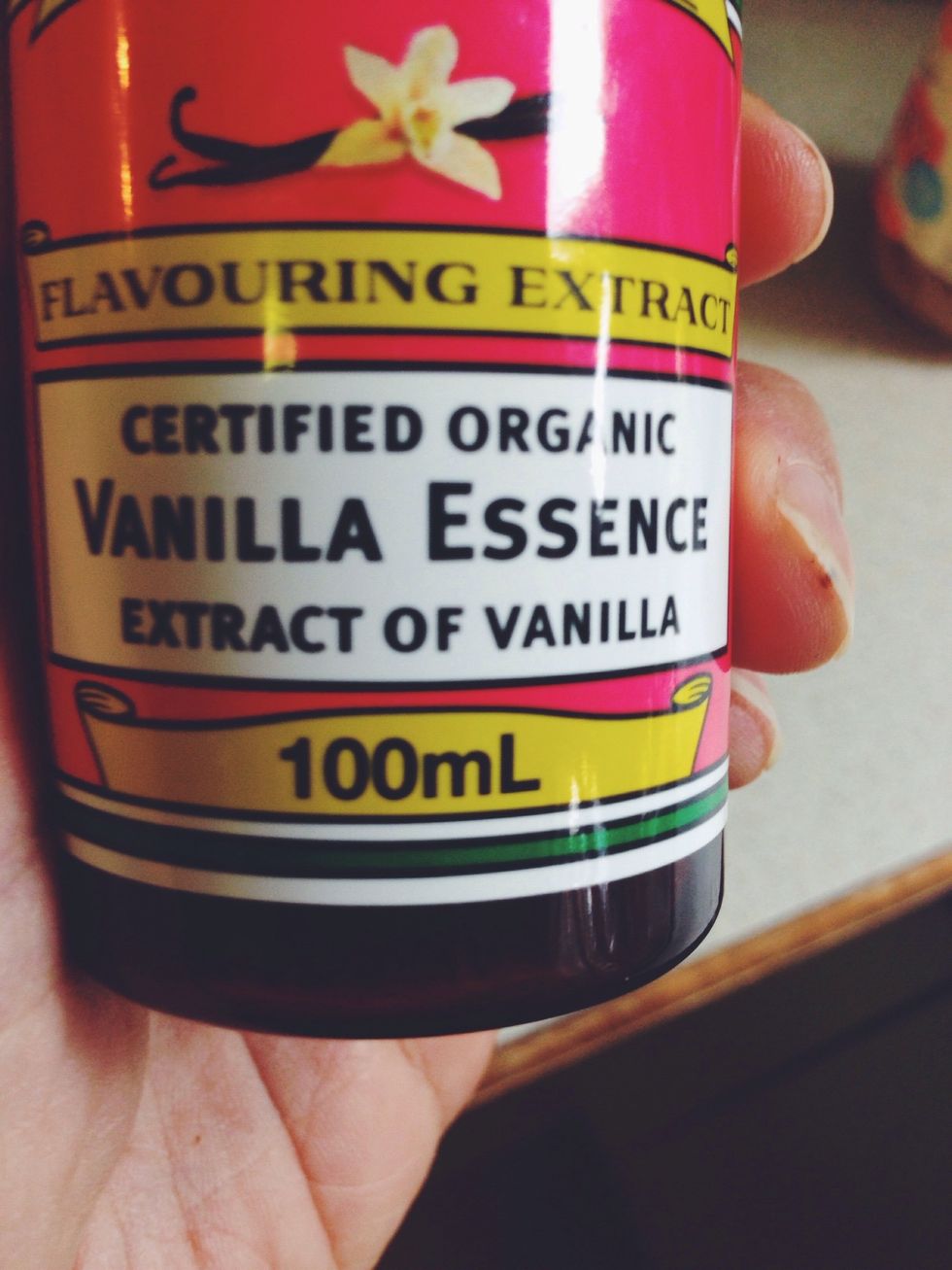 Get a separate bowl for the wet ingredients. Add the two teaspoons of vanilla extract to the new bowl.
Add the cup and a half of dairy-free milk. We like to use unflavored rice milk as it's mild in flavor.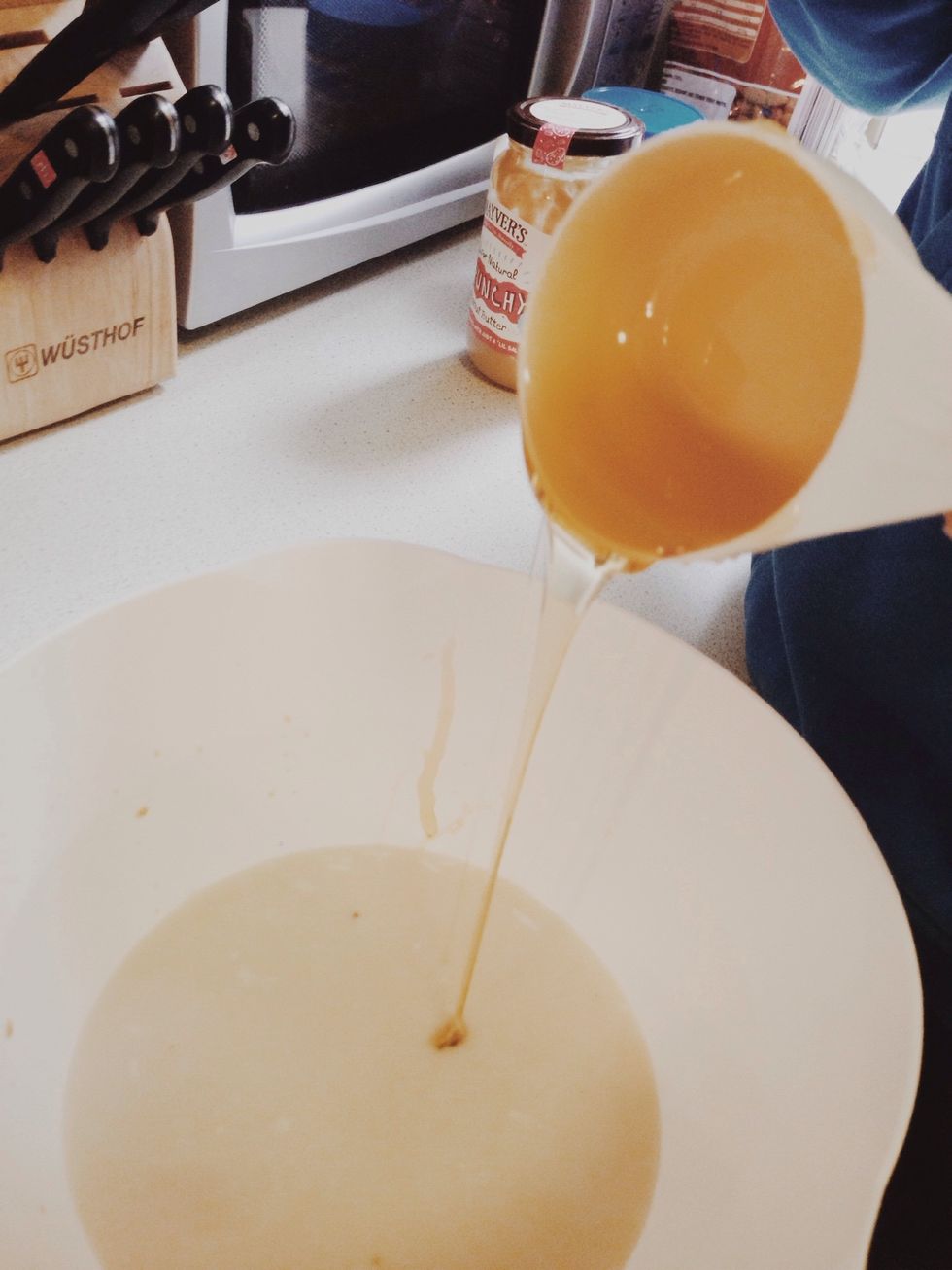 Add the half cup of organic, no sugar added agave or maple syrup. We used raw local honey, which is not vegan :) Your choice of liquid sweetener is up to you.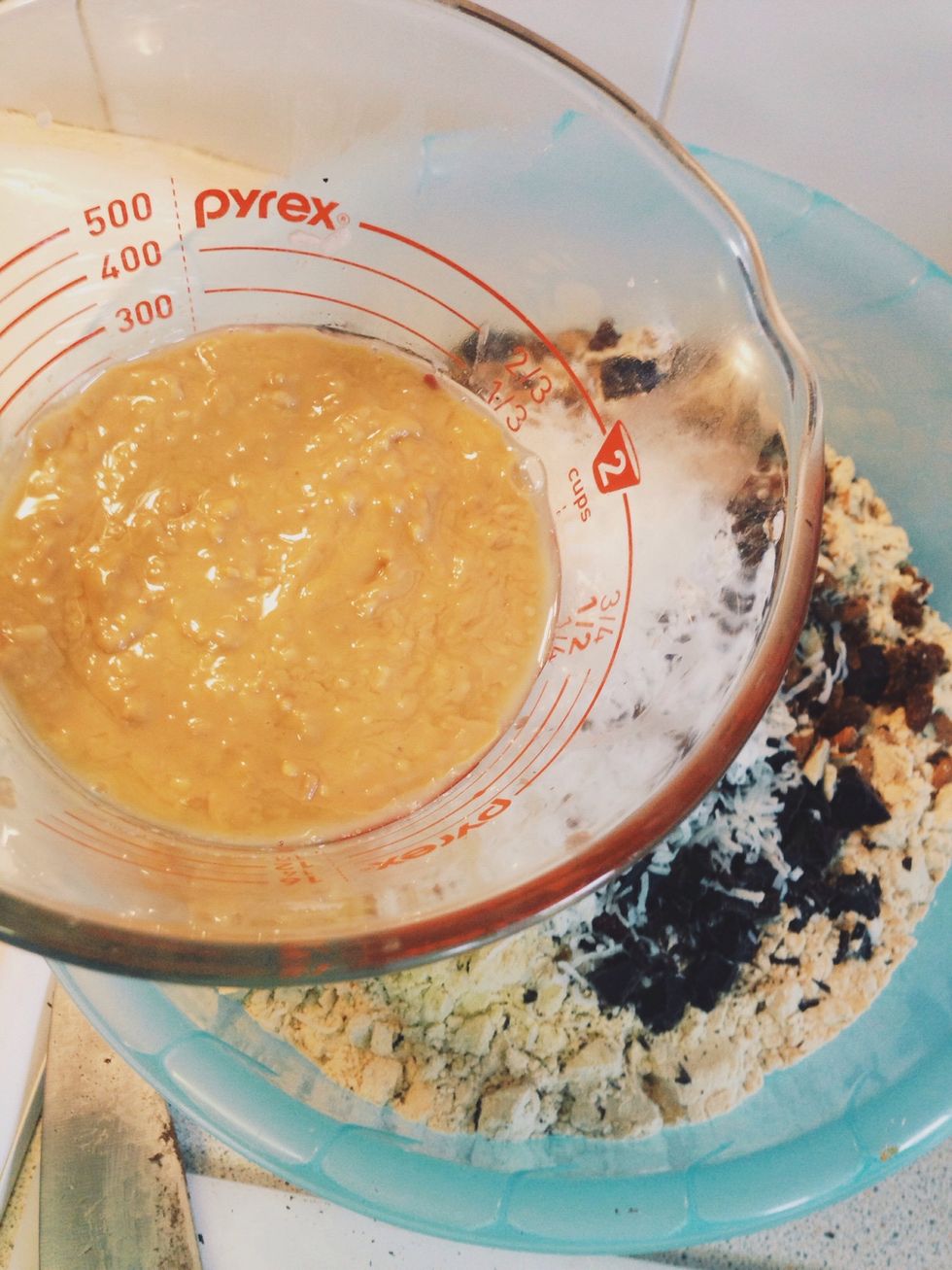 Add the cup of natural peanut butter to the wet ingredients bowl and mix together to incorporate all of the wet ingredients.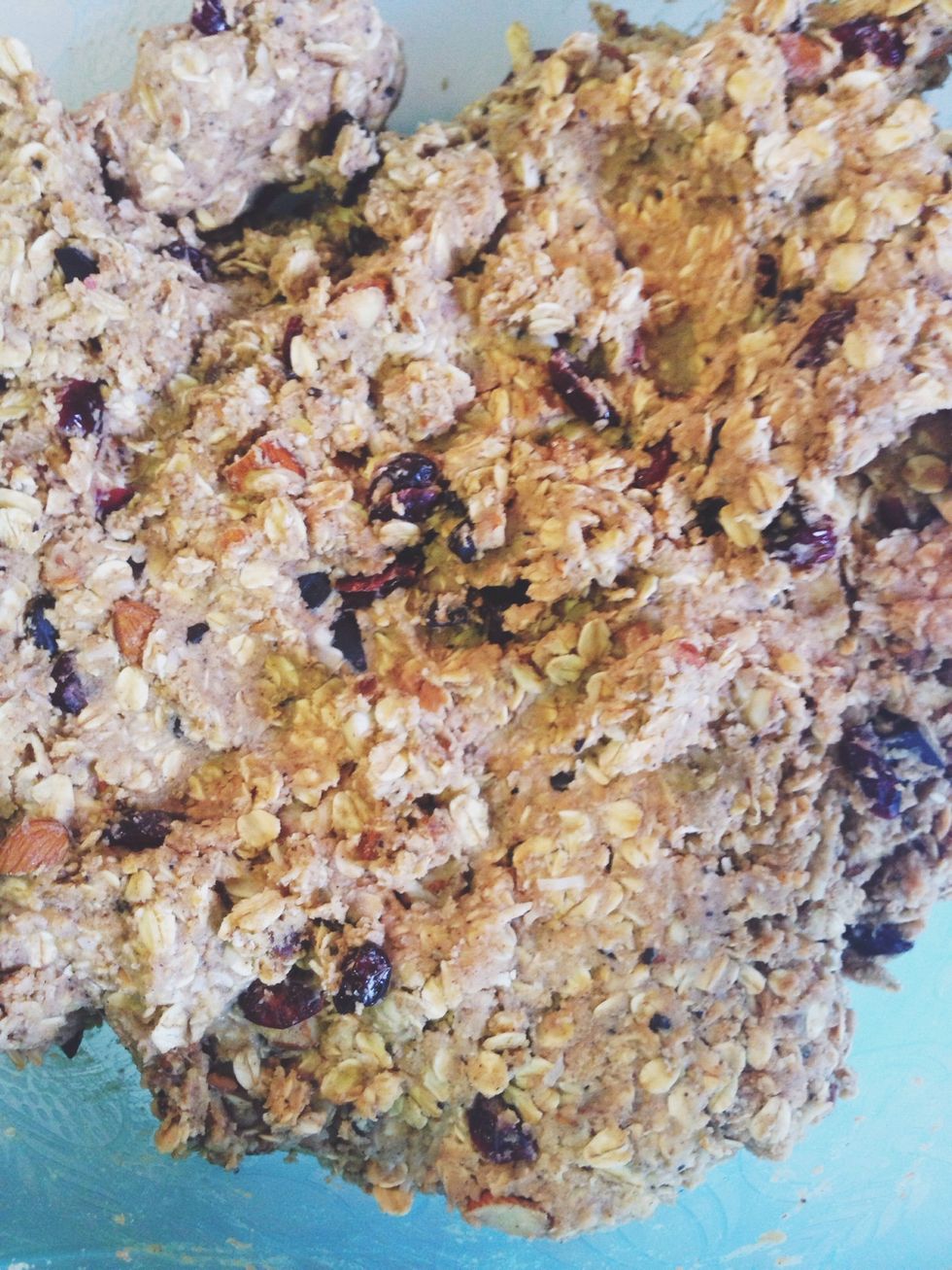 Pour the wet ingredients over the dry ingredients and mix well. You may want to use your hands.
Keep in mind, if you find the mixture too dry and brittle, slowly add extra milk until you reach a mushy consistency that easily holds shape when squeezed.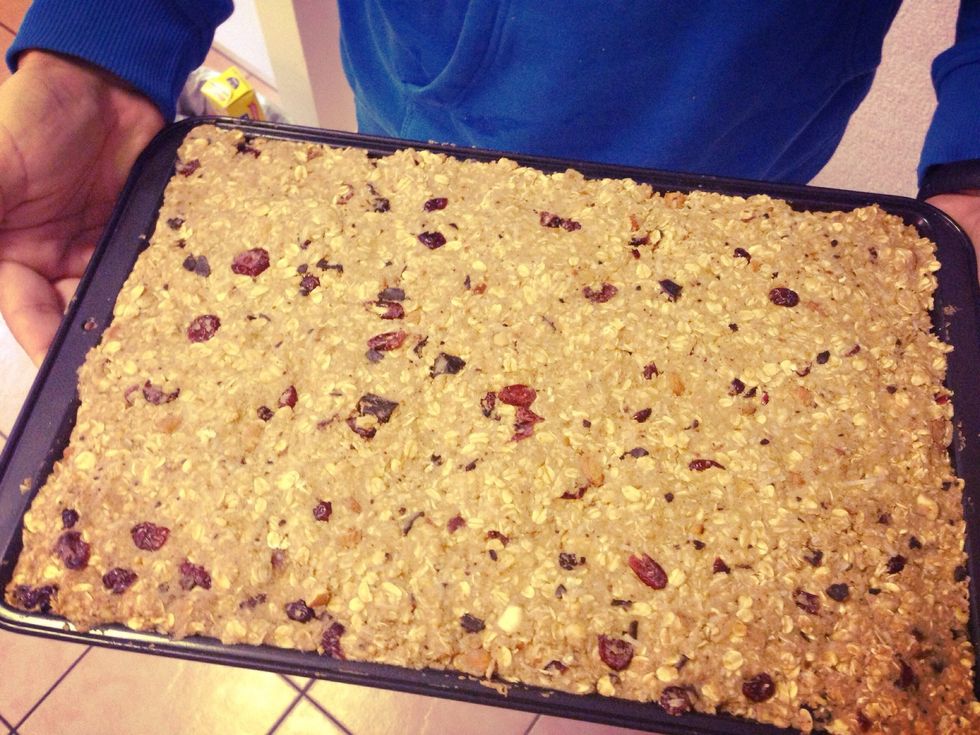 Pour the mixture onto a shallow pan and flatten out into an even surface. Place in fridge for at least 20 minutes to solidify.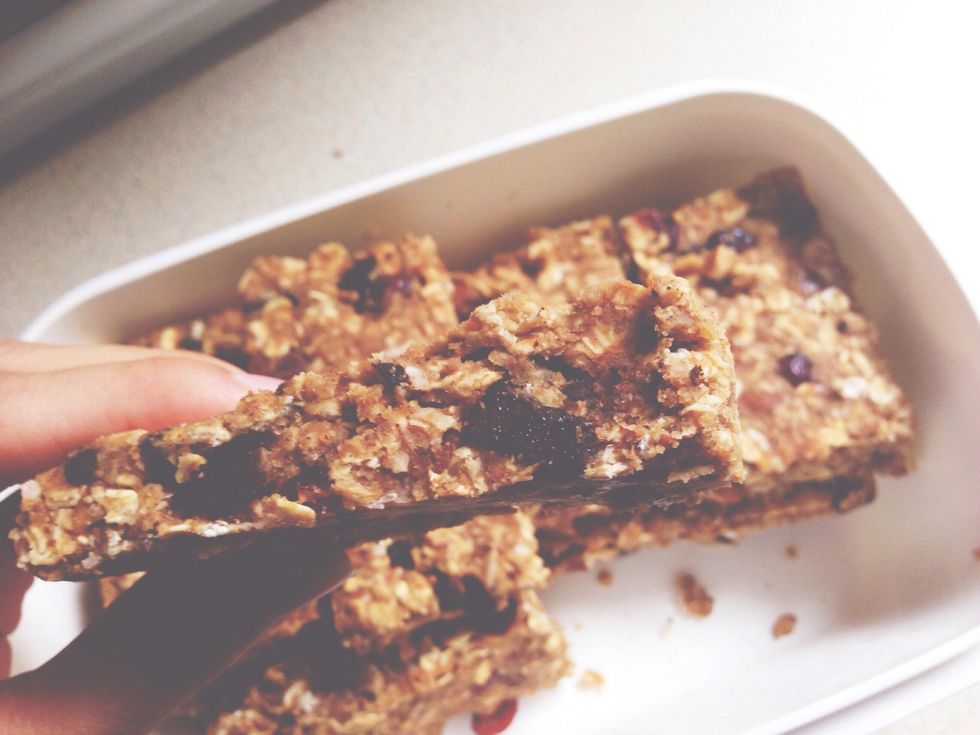 Remove pan from fridge and cut into bar-shapes. The size of the bars are up to you. To store, place bars in a container and keep in the fridge.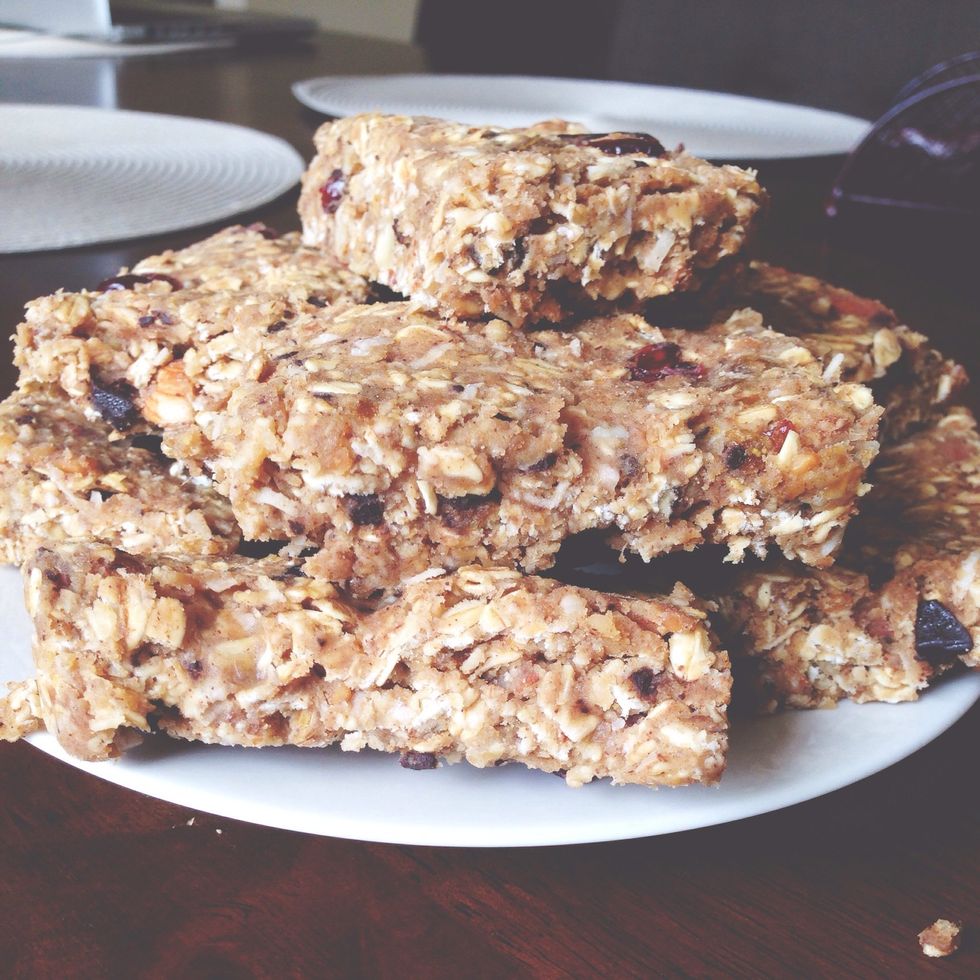 Enjoy!
4.0c Rolled oats
2.0c Vegan protein powder
1/2c Chopped almonds
1/2c Chopped pitted dates (or any other dried fruit)
1/2c Dried cranberries
1/2c Chopped 70% cocoa dark chocolate
2.0tsp Cinnamon
1/2c Shredded coconut
1.0c Natural peanut butter
1.5c Lactose-free milk
1/2c Agave or maple syrup
2.0tsp Vanilla extract