Chop onion and green bell peppers.
Preheat oven to 450 degrees. Flour pizza dough and let it rest for 20-30mins.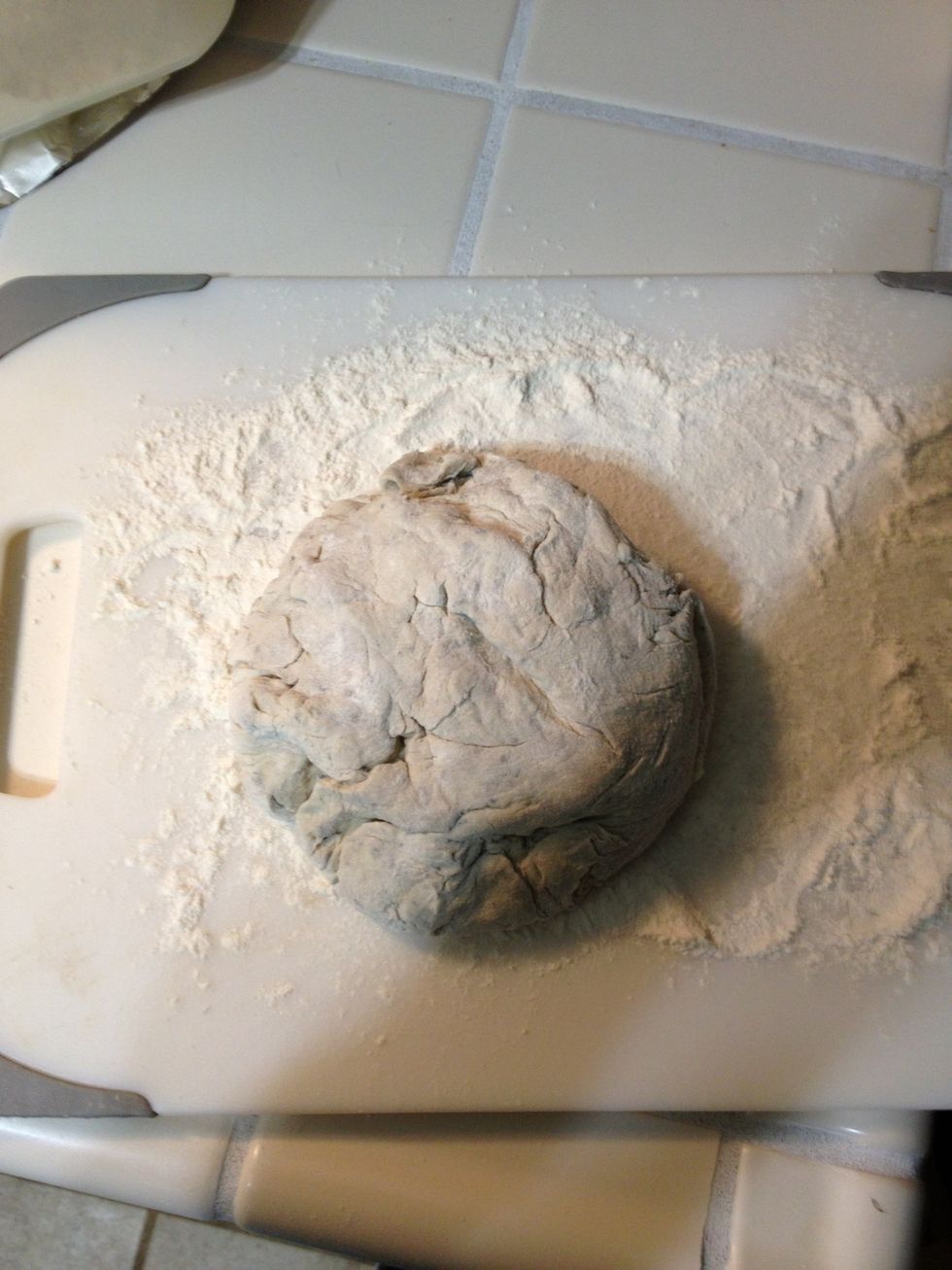 Meanwhile in a med pot stir sugar in with Marinara sauce and let it simmer on med heat for 5mins.
Knead dough into pie pan.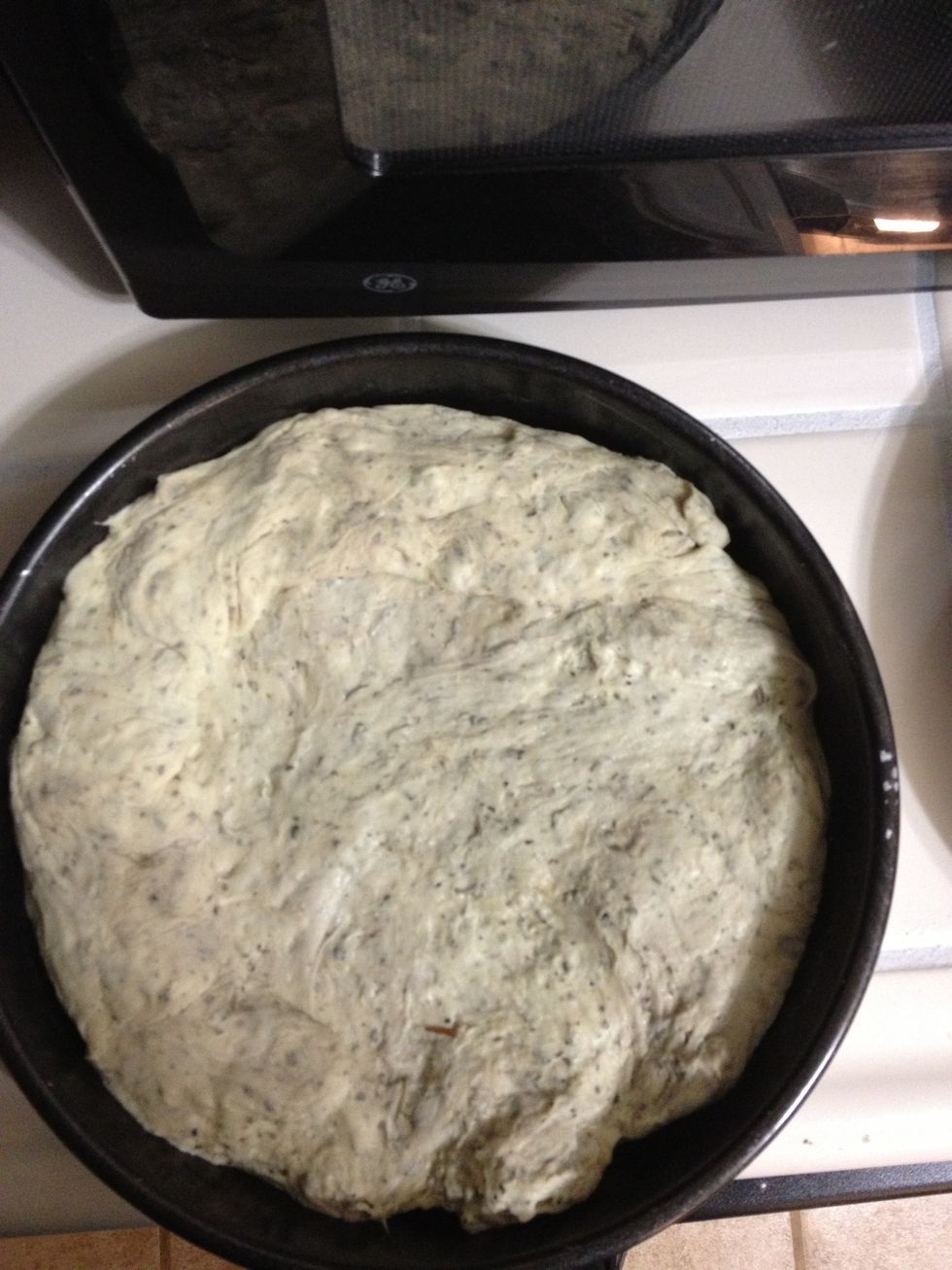 Add a layer of spinach.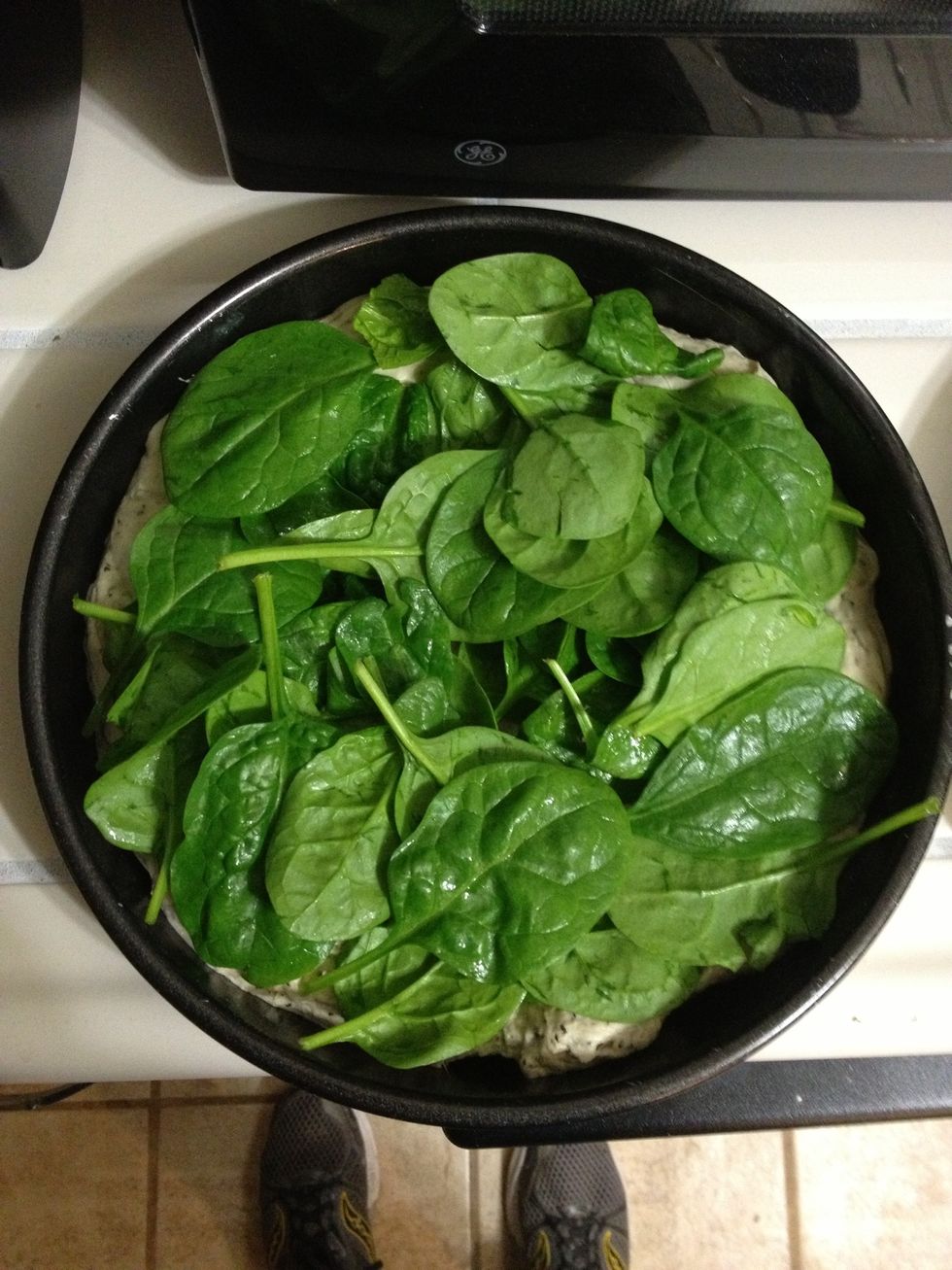 Add sauce.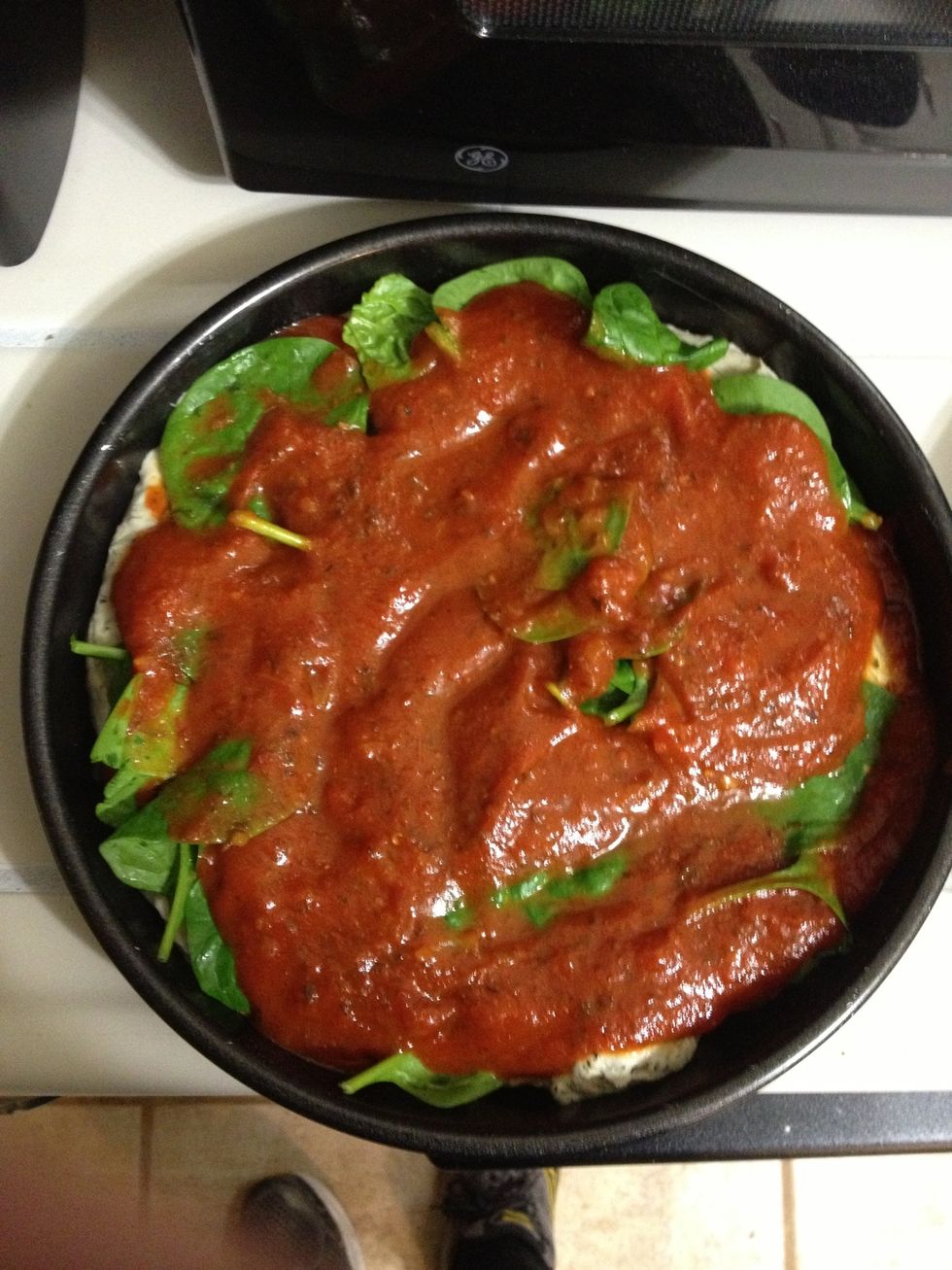 Add slice garlic
Add bell peppers and onions
Add raw ground cashews
Add Ives pepperonis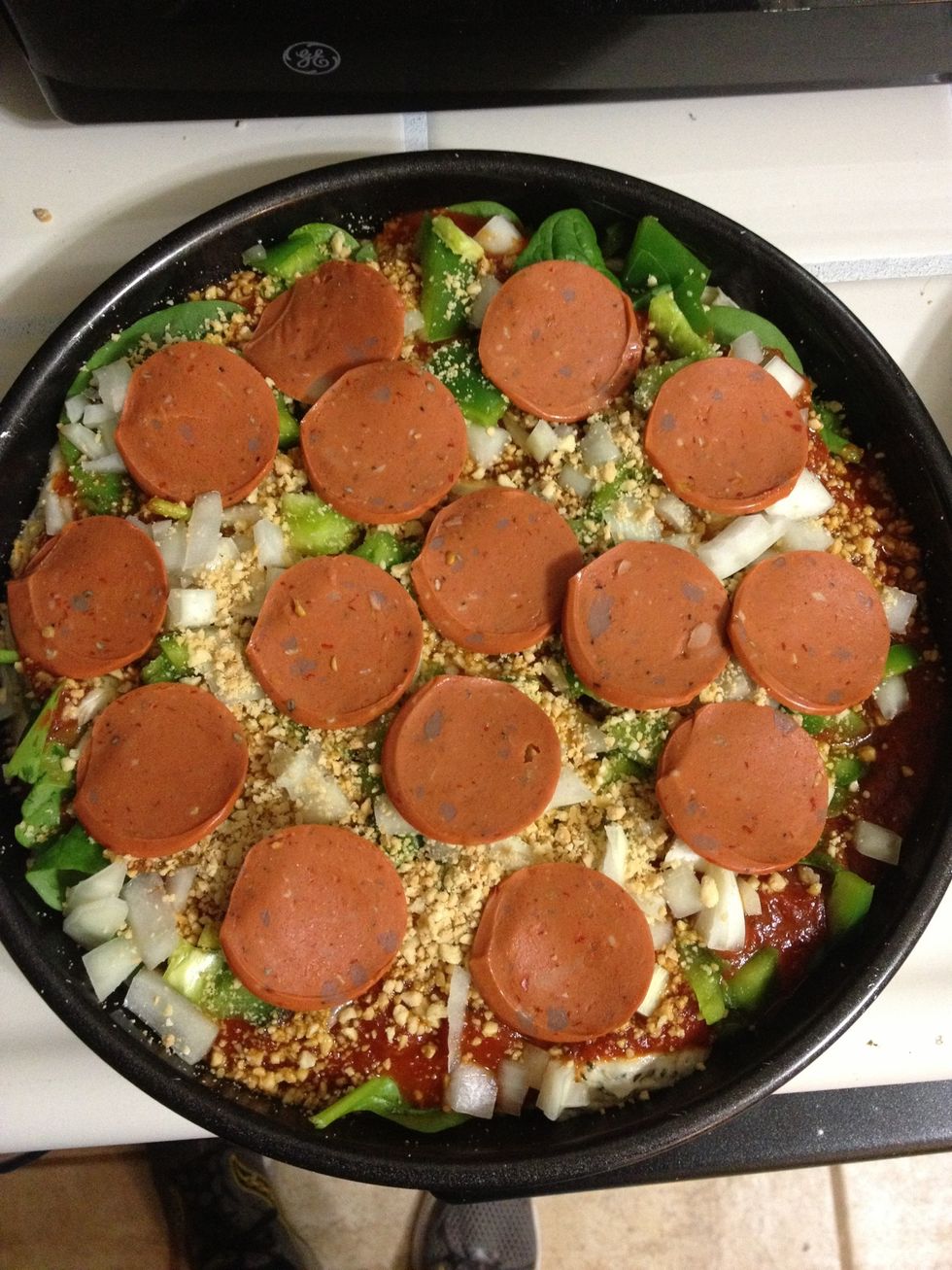 Add more cashews on top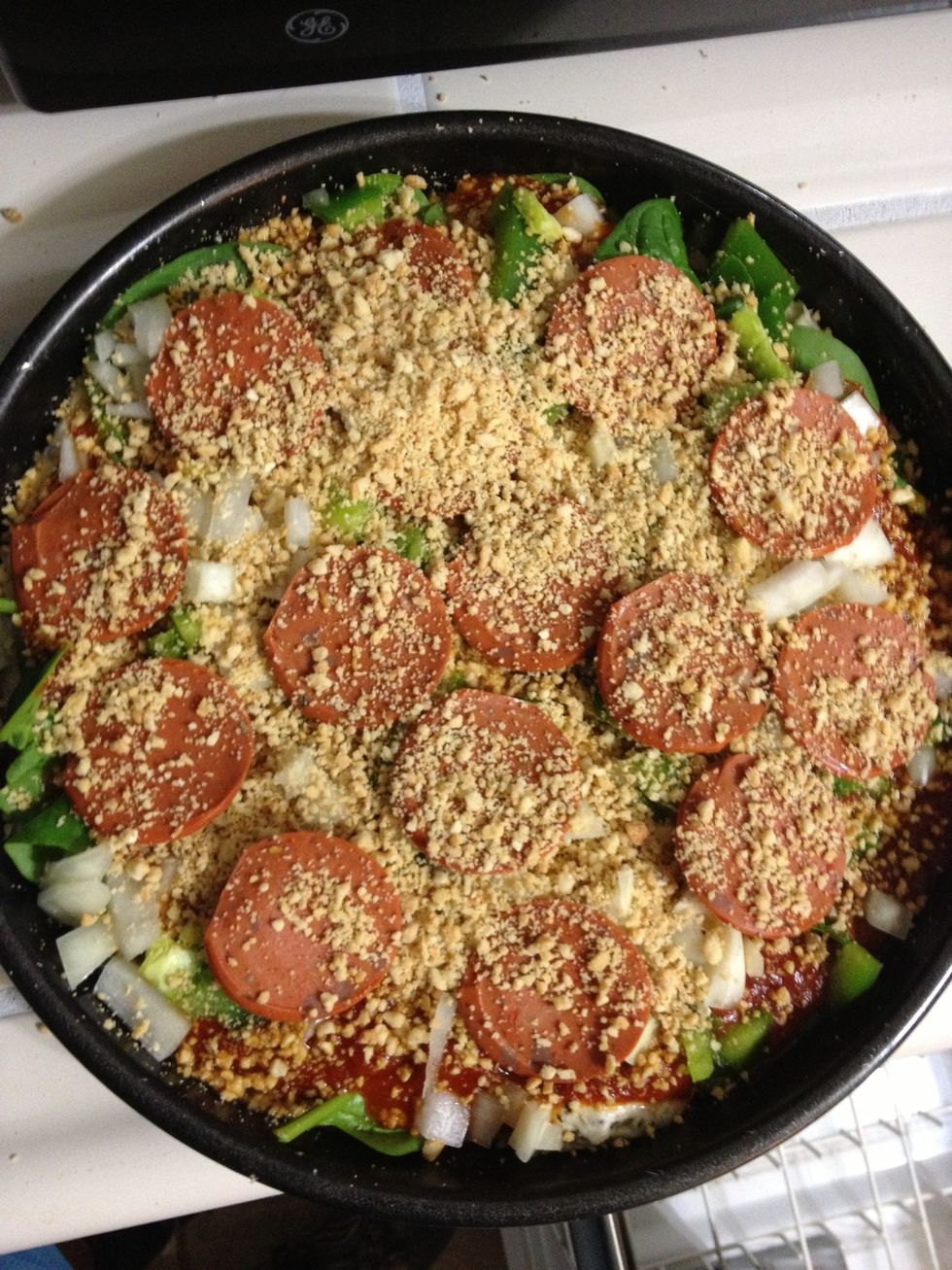 Bake on 450 for 12-18mins or until its done. Take out the pizza and let it cool for 5mins.
Done!!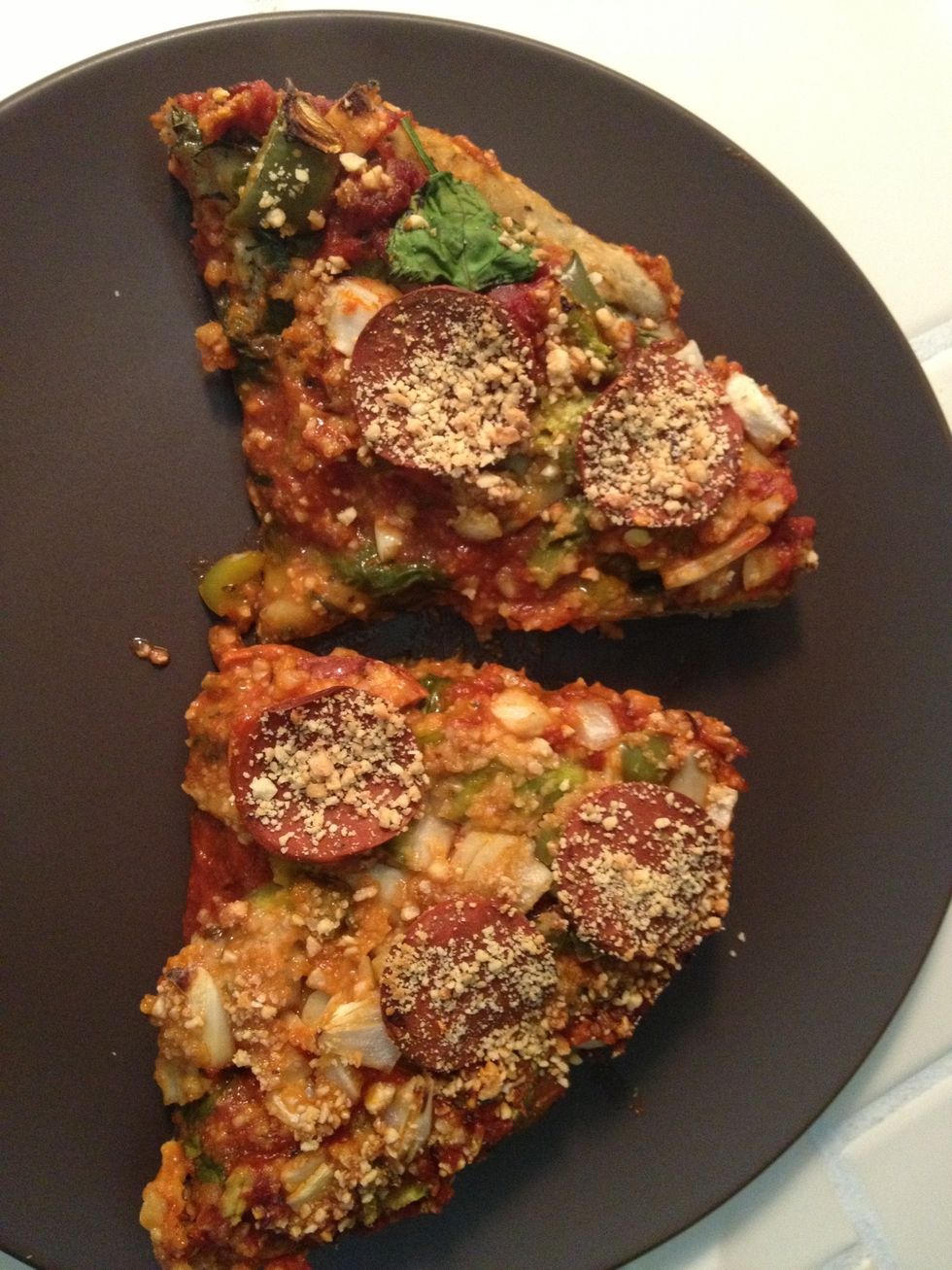 1.0 Onion
1.0 Green bell pepper
1.0 Yves Pepperoni (meatless)
4.0 Slice garlic
1.0c Ground raw cashew nuts
1.0 Pizza dough
1.0pt Flour
Pizza Marinara sauce
1.0Tbsp Sugar
1.0bnch Spinach
1.0 9" Round pie pan
1.0 Med cooking pot
West Sacramento, California