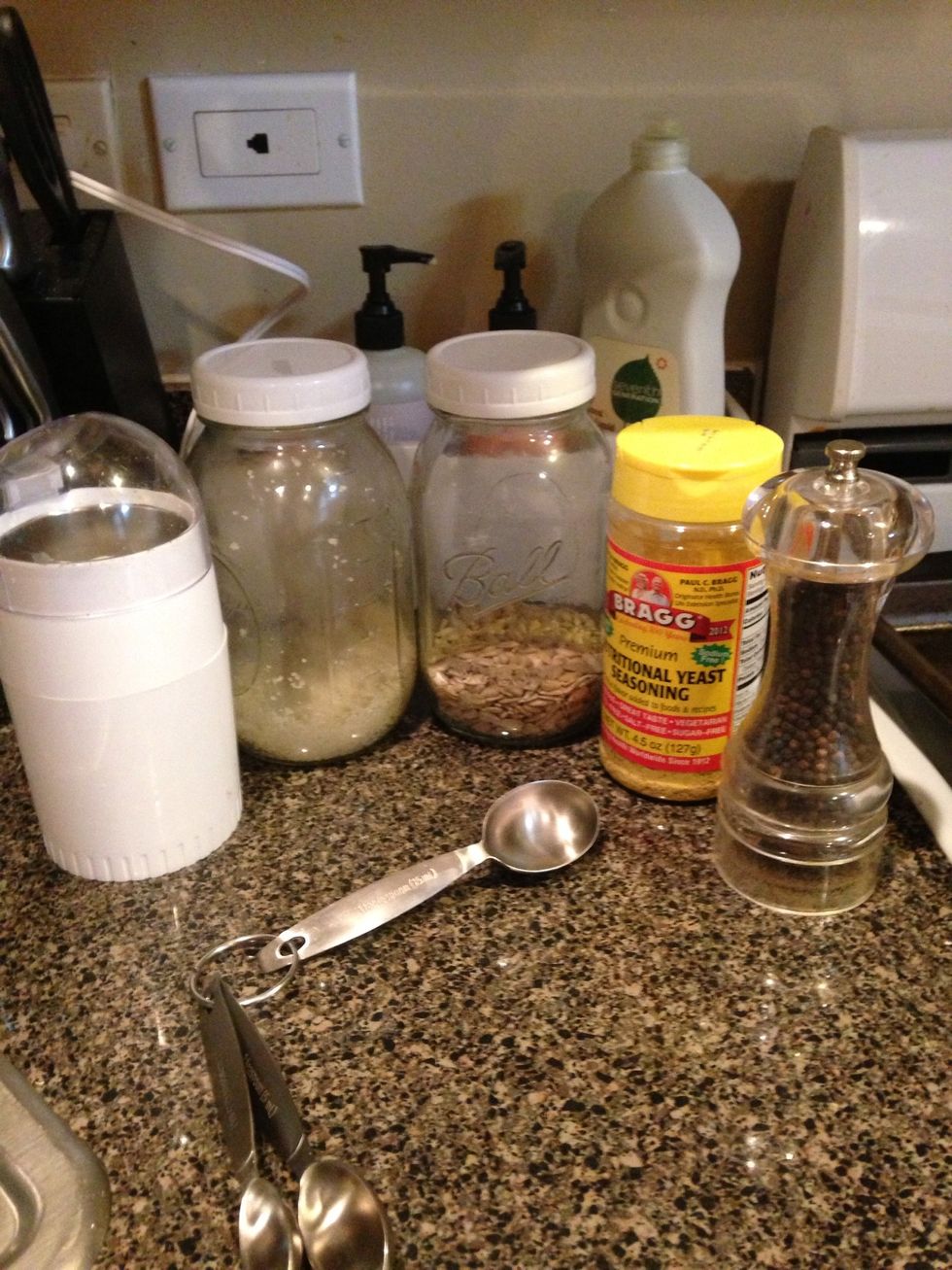 Round up the supplies.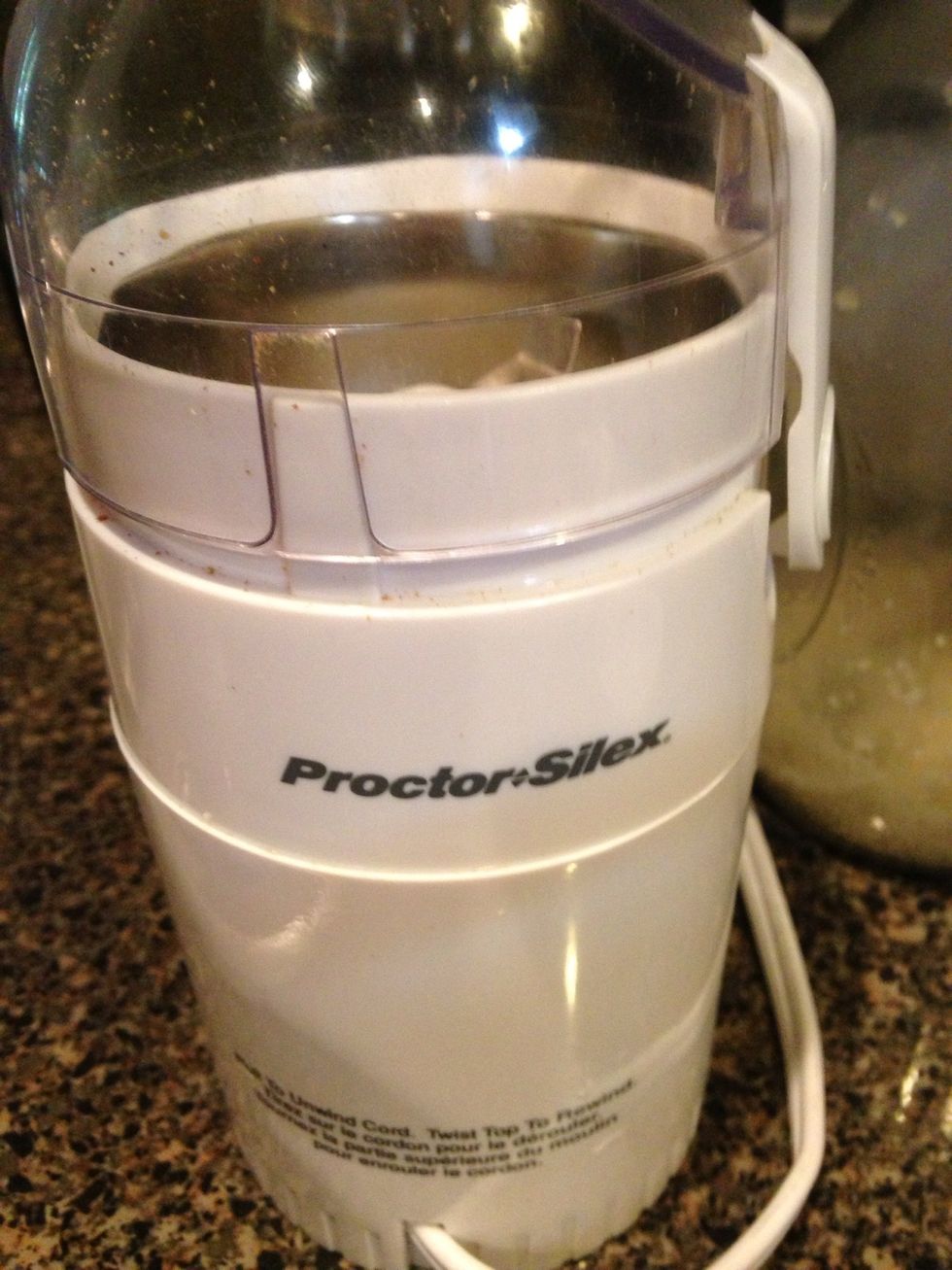 Got my grinder from Amazon for about $8. You can use a coffee grinder, but then your "cheese" will taste like coffee... To each their own! 😛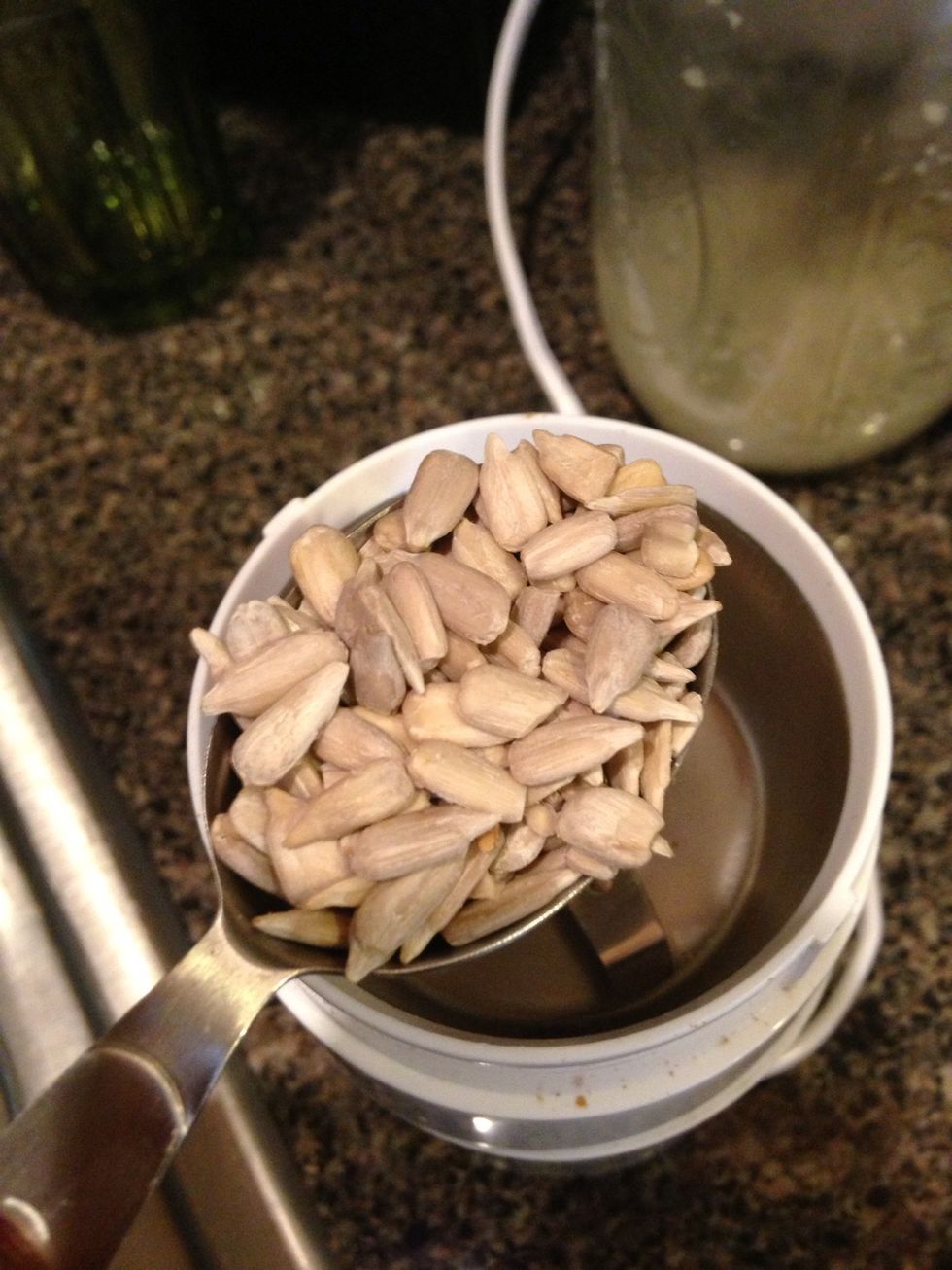 Add the sunflower seeds in the grinder.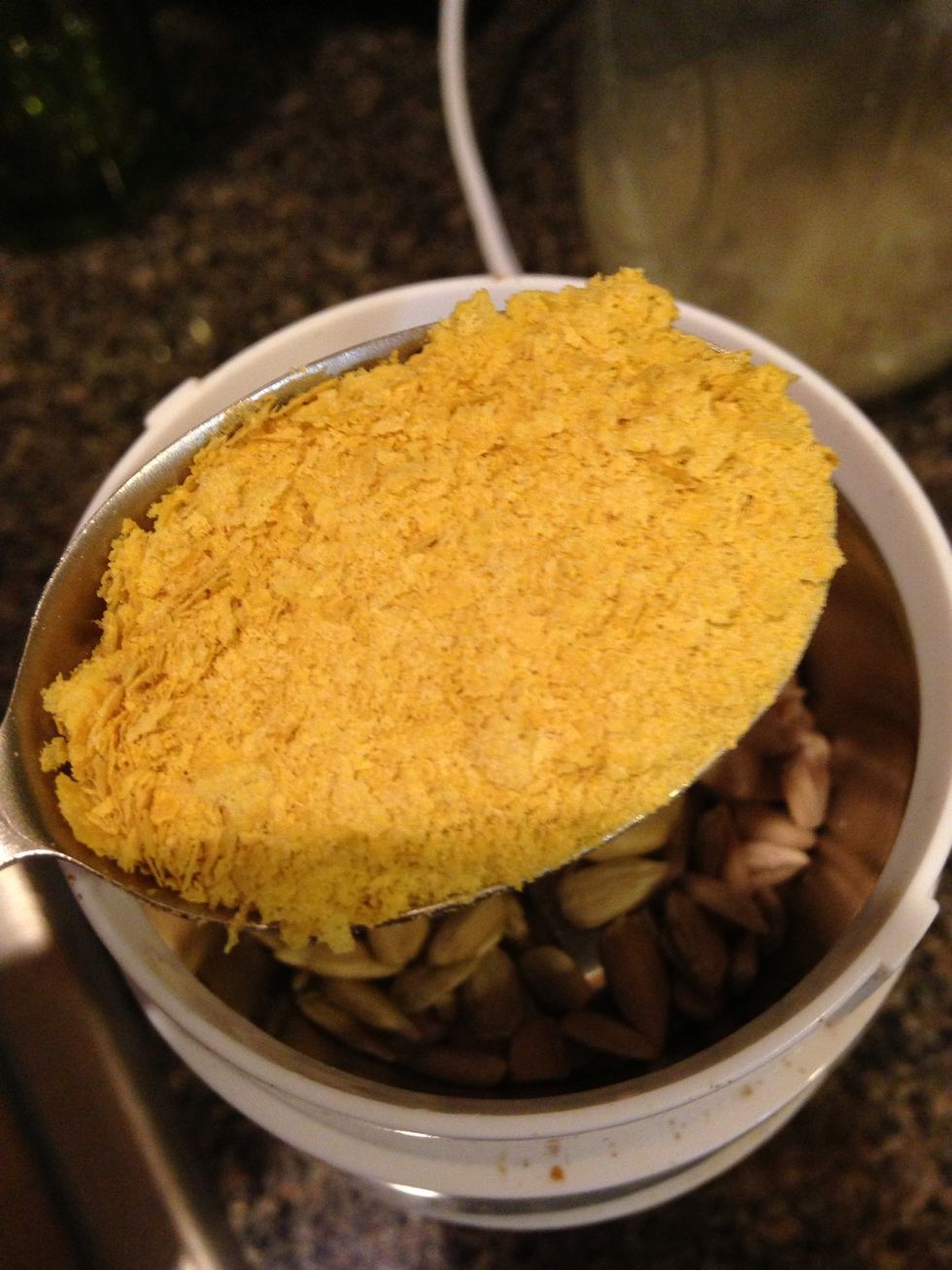 Next, add in the nutritional yeast.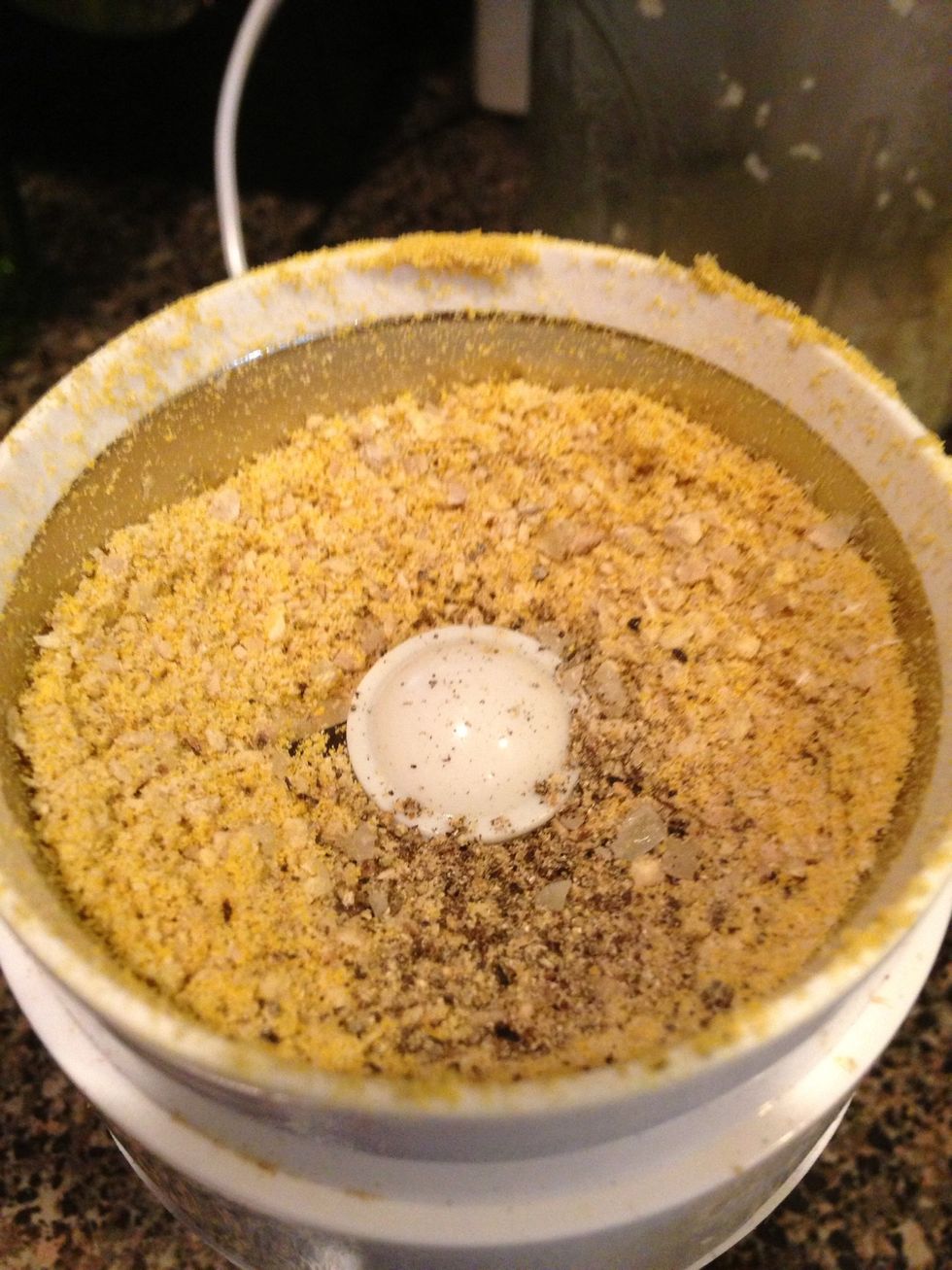 Pulse until it looks like this, then add in your SMALL pinch of sea salt and a little black pepper. Pulse a few more times until mixed.
Transfer to a container and store in the frigidaire to maintain freshness. Should last for a nice long while. If it starts tasting bitter, it's time to toss it out.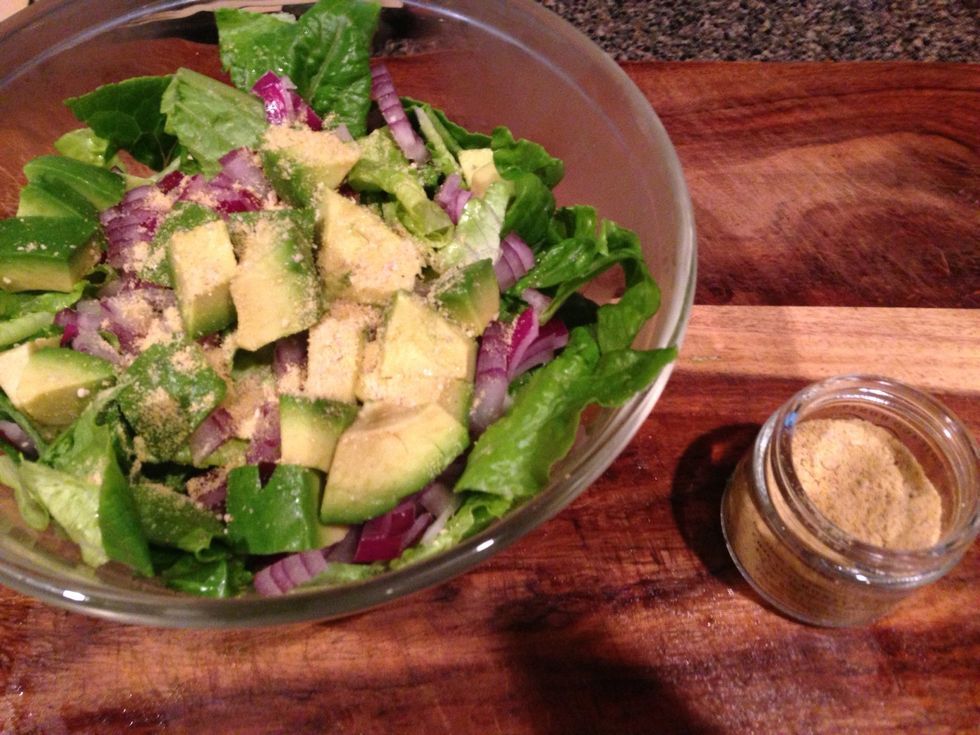 Add over salads, soups, spaghetti, etc.
Thanks mucho much for viewing le guide. If you enjoyed this one, please make sure to check out my others. Sunlight and love! ☀
1 TBSP raw sunflower seeds
1 TBSP nutritional yeast
Small pinch of sea salt
Ground black pepper to taste
Grinder