Put everything from the 1/2 cup of sugar down to the ground cloves into a food processor and grind it into a fine powder. This is your chocolate mix base.
Put the base into an airtight container and set it aside. You'll use some of it for this recipe, but it can also be added to warm milk, almond milk, coconut milk, etc for hot chocolate.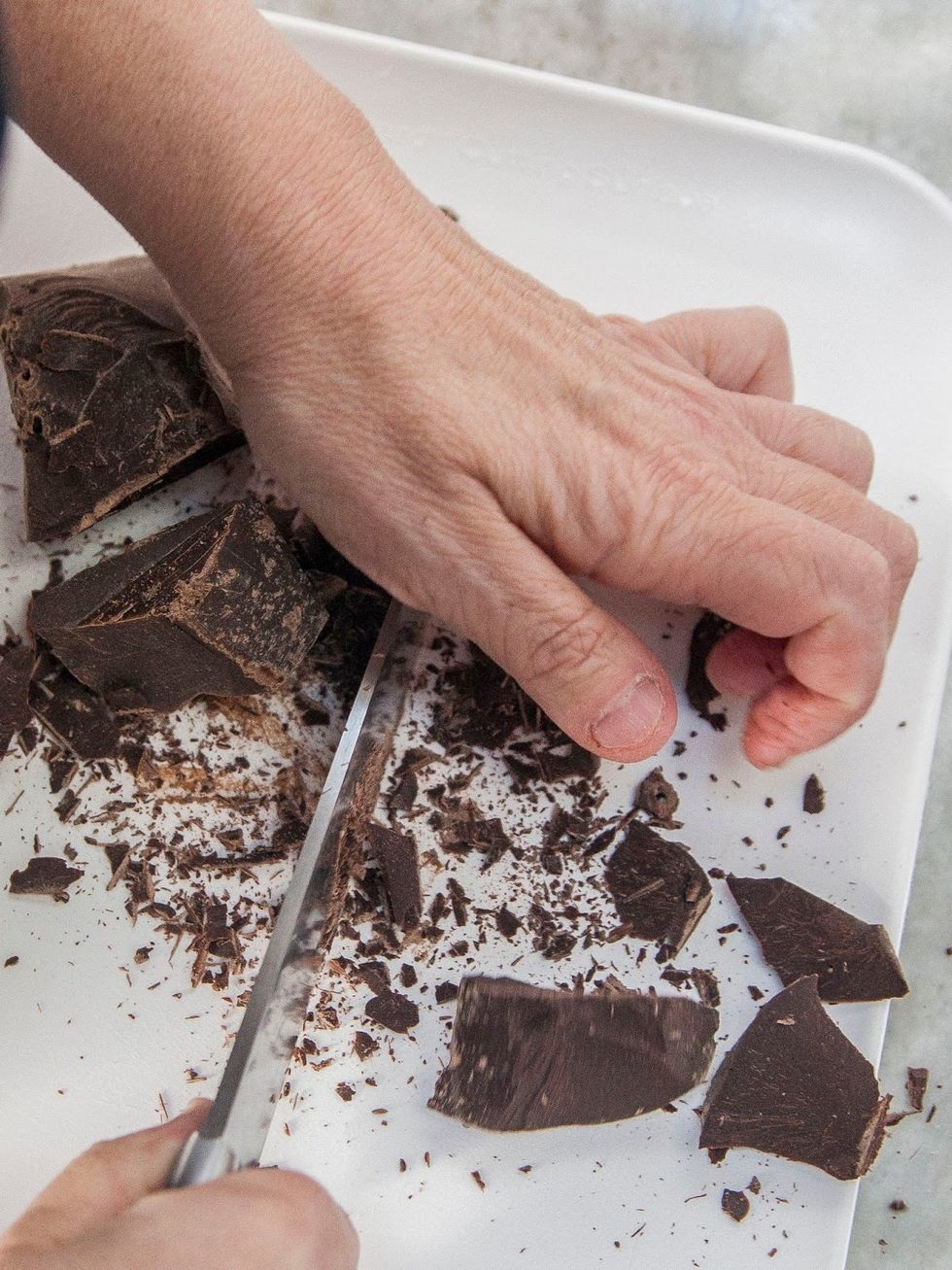 chop 6 oz of bittersweet chocolate into chunks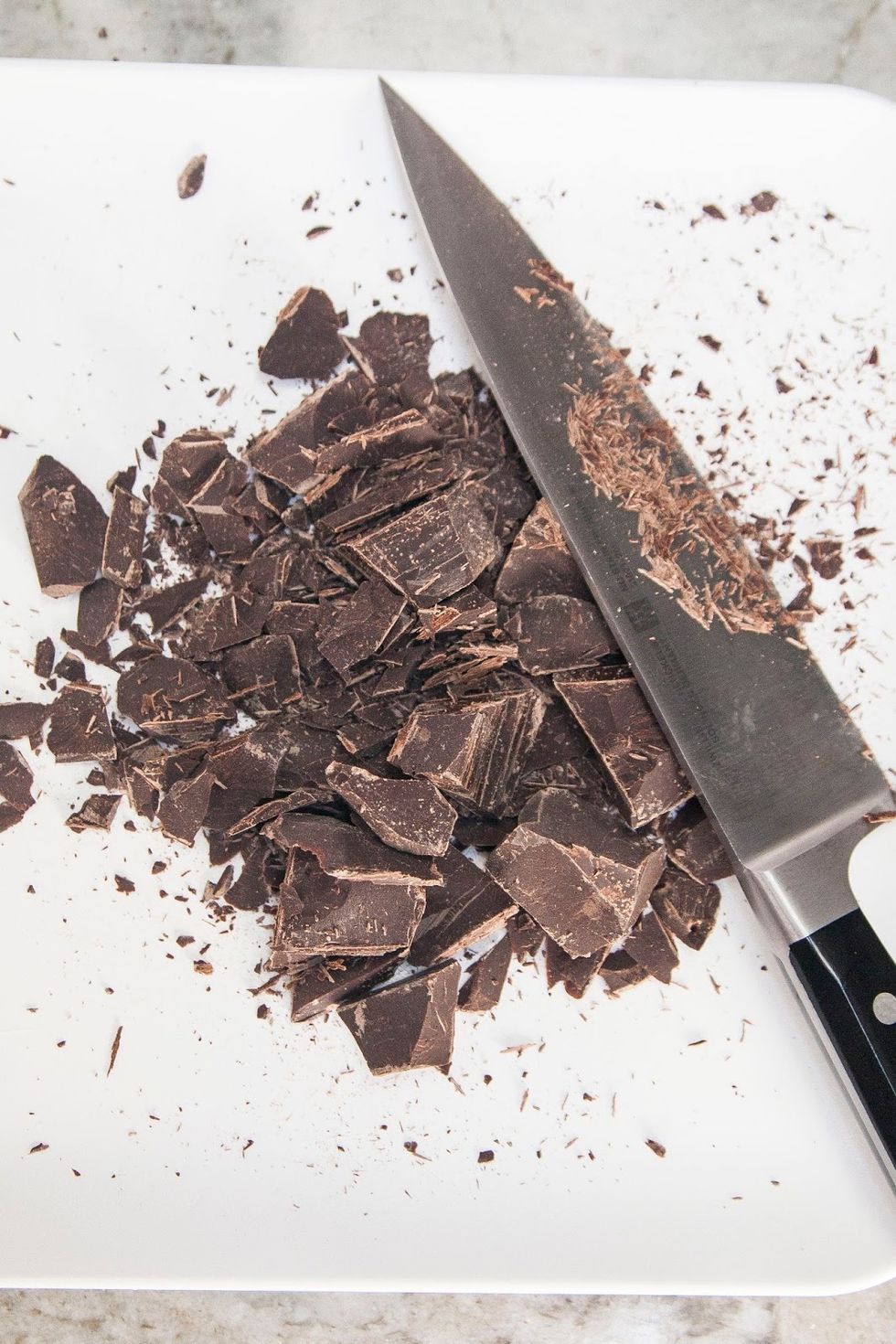 Set them aside.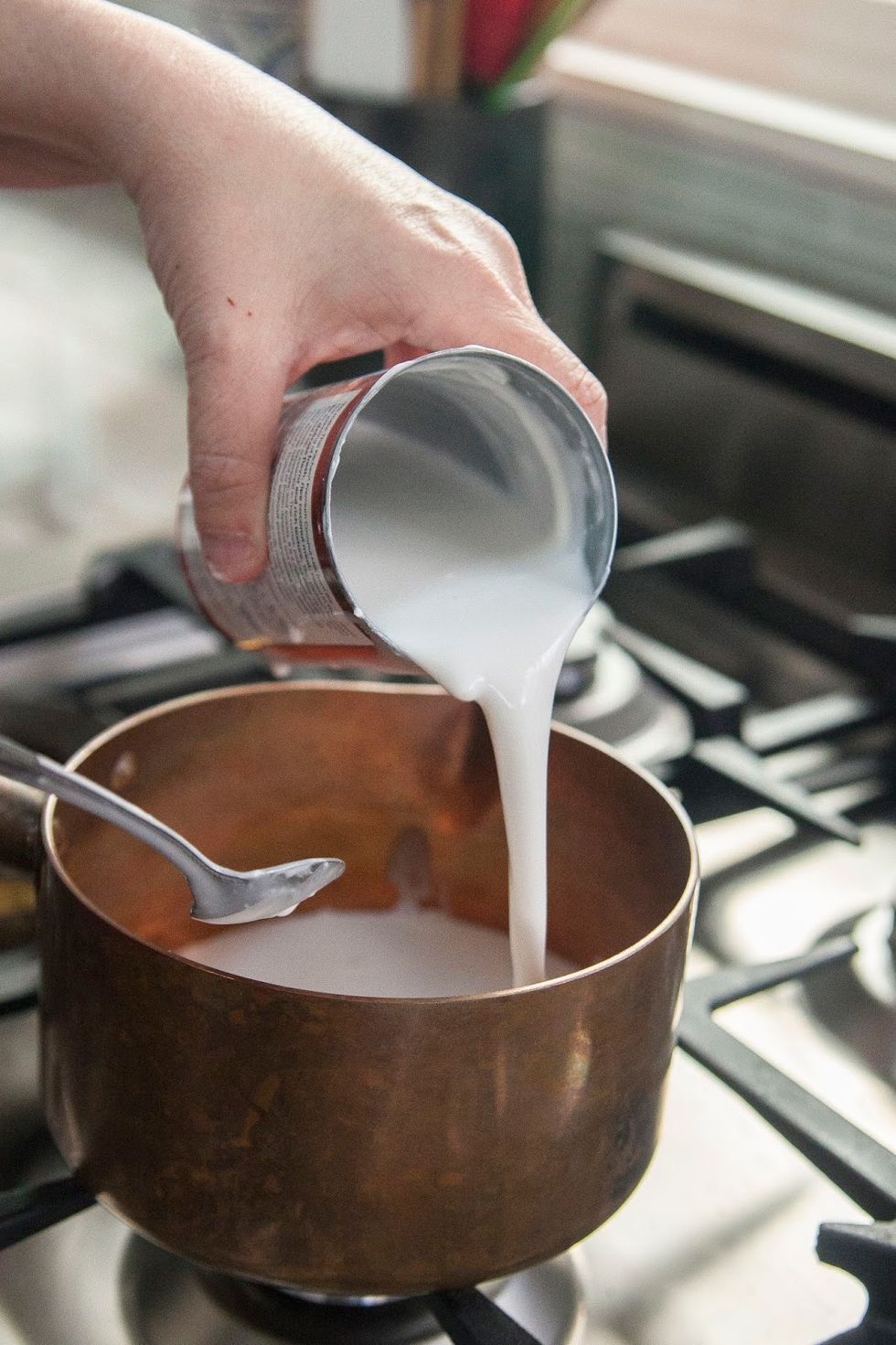 Heat up one can of coconut milk.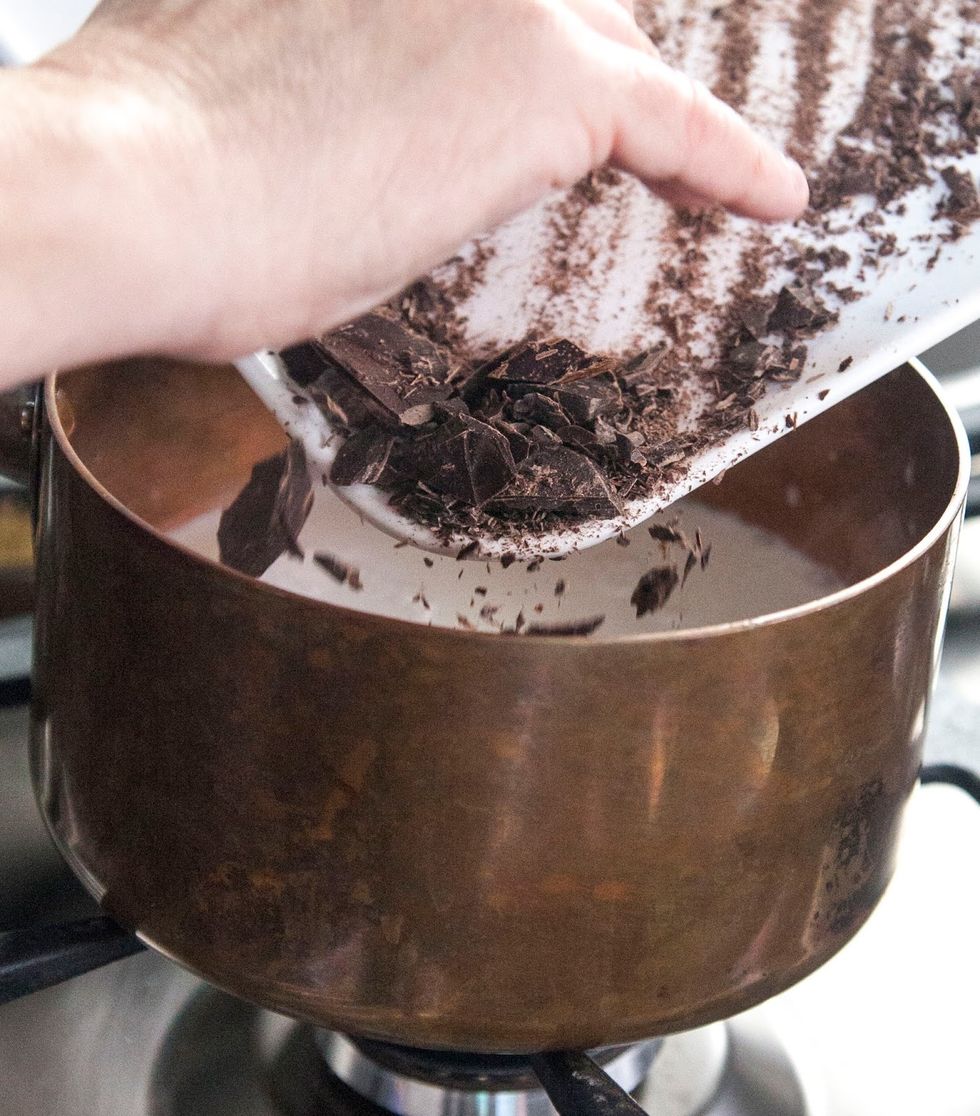 When the coconut milk is warm (not boiling!!) add in the chunked chocolate. Melt the chocolate into the warm coconut milk. Stir it and make sure it's well blended.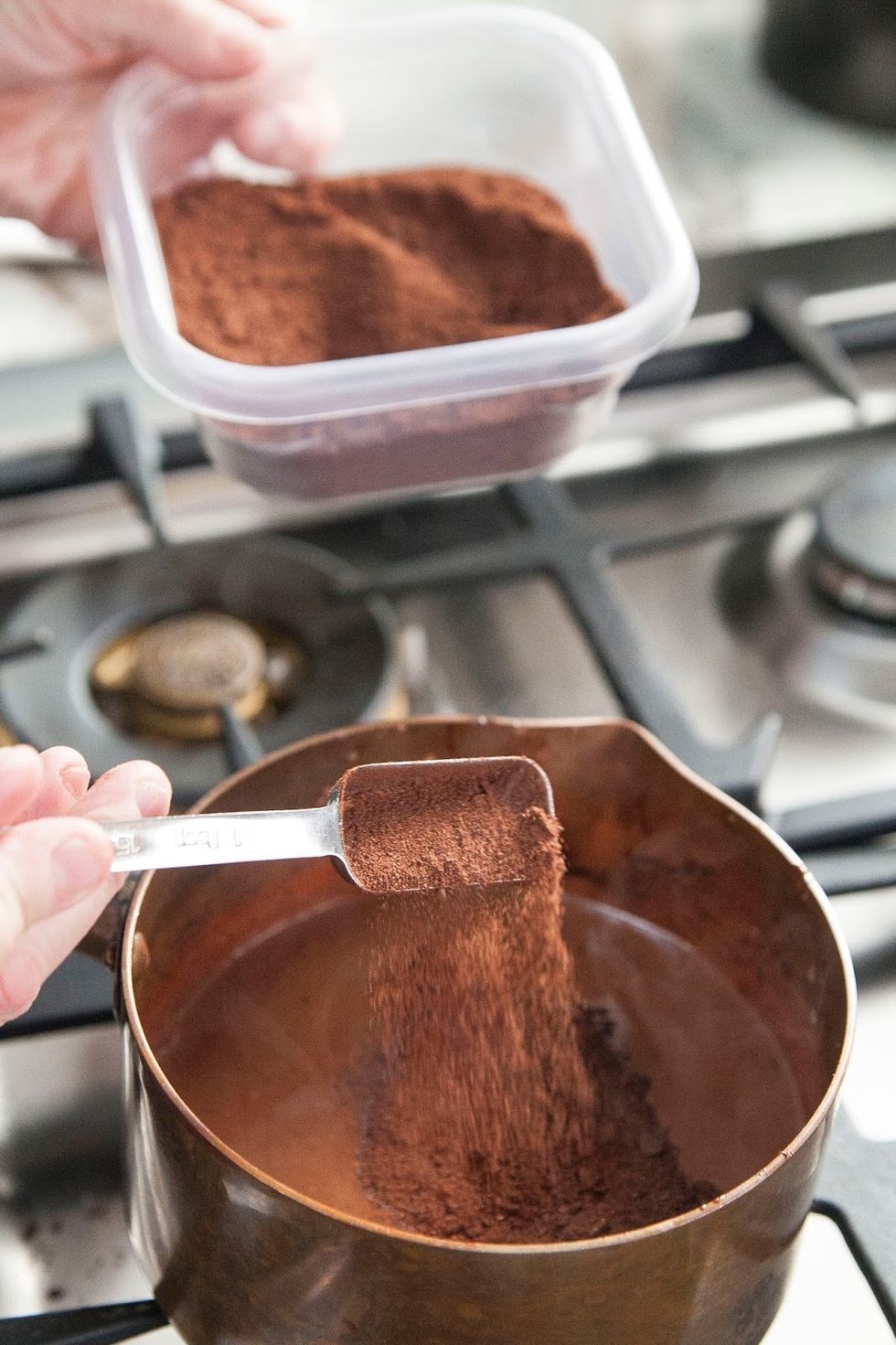 Add in 3 Tbs of the chocolate mix you made and set aside.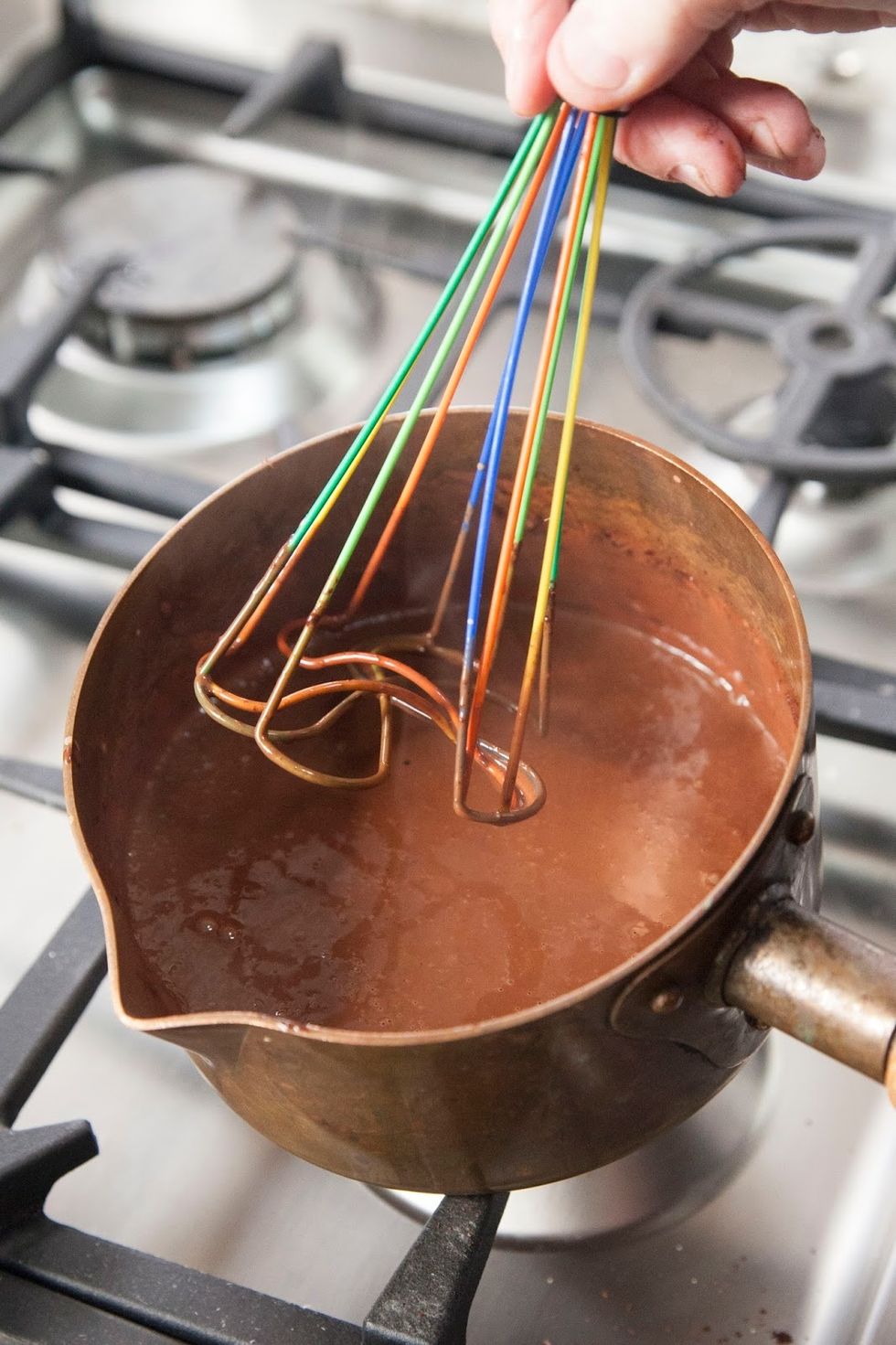 Blend that into the warm chocolate mixture.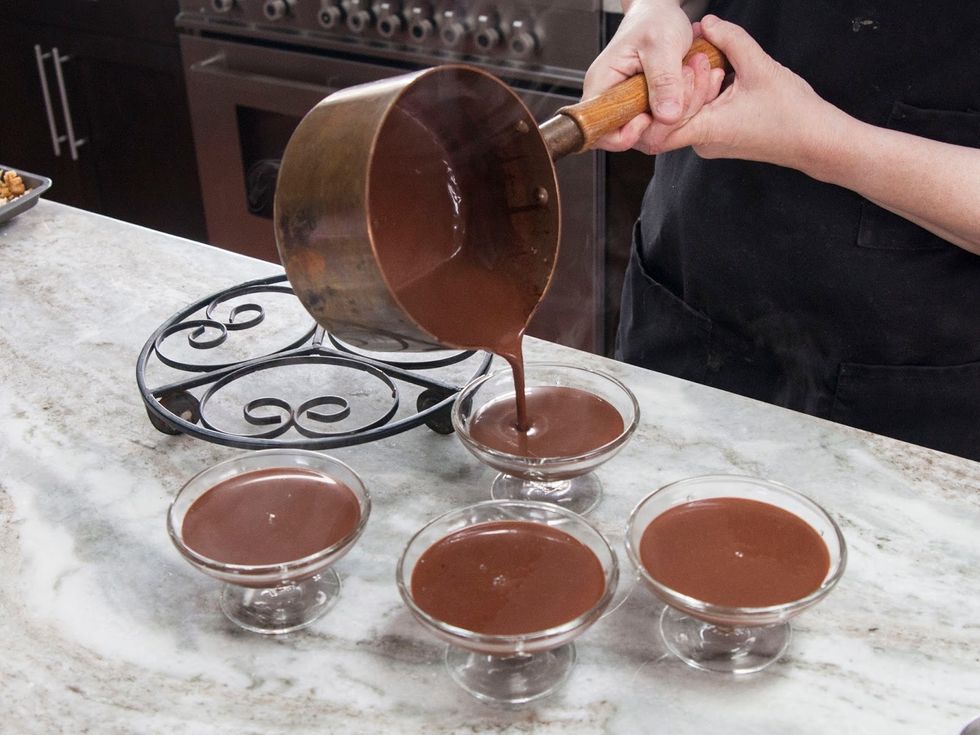 Take the pot off the heat and let it cool a bit, then pour it into individual serving dishes. Put them into the fridge to chill for about 3 hours.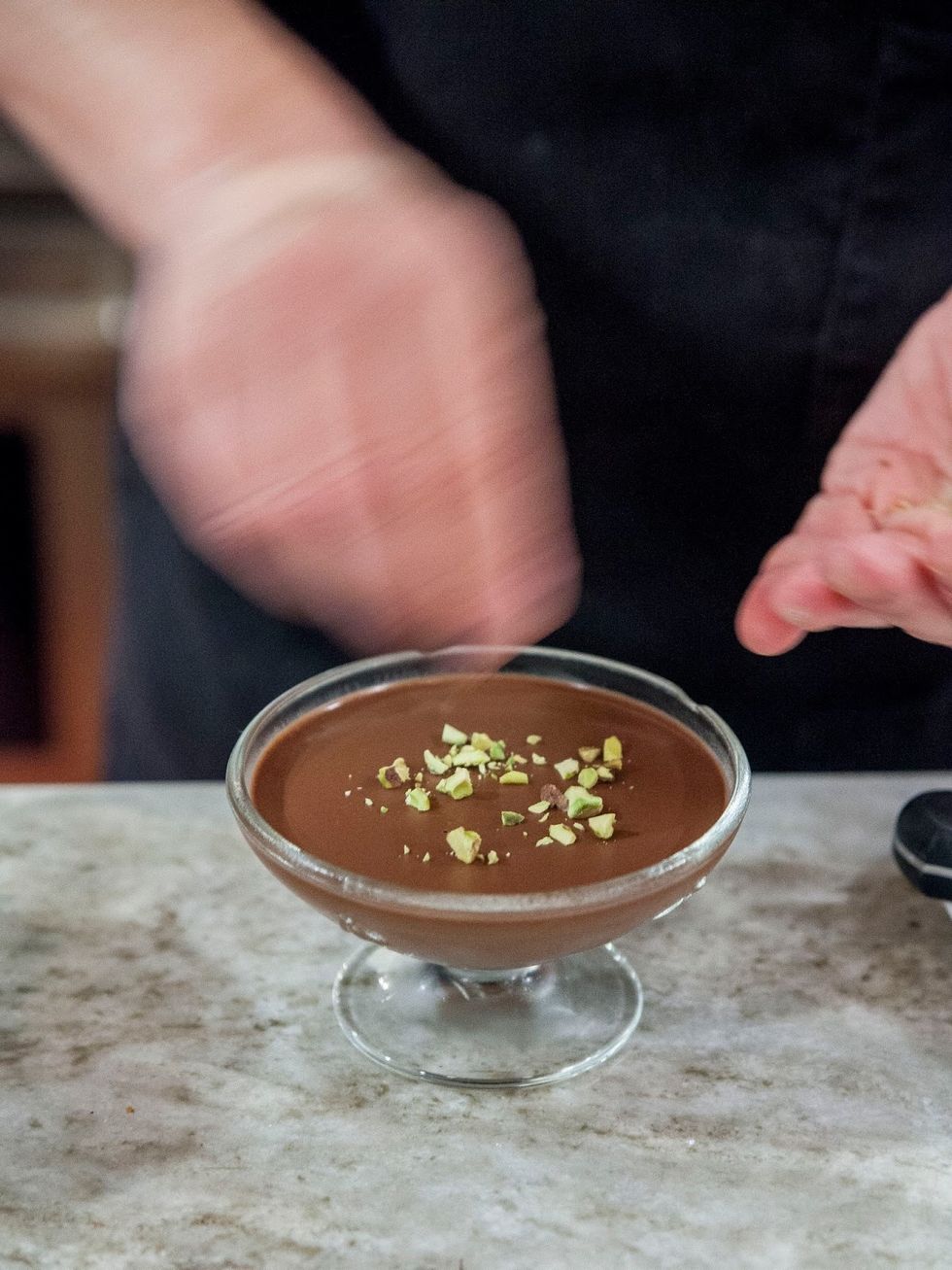 When you're ready to enjoy, chop up 3 Tbs of pistachios and sprinkle a bit on top of each mousse.Add a dab of whipped cream in the center
For the full vegan recipe, chill a can of full fat coconut milk overnight, scrape off the thick cream that rises to the top and whip it as you would regular cream.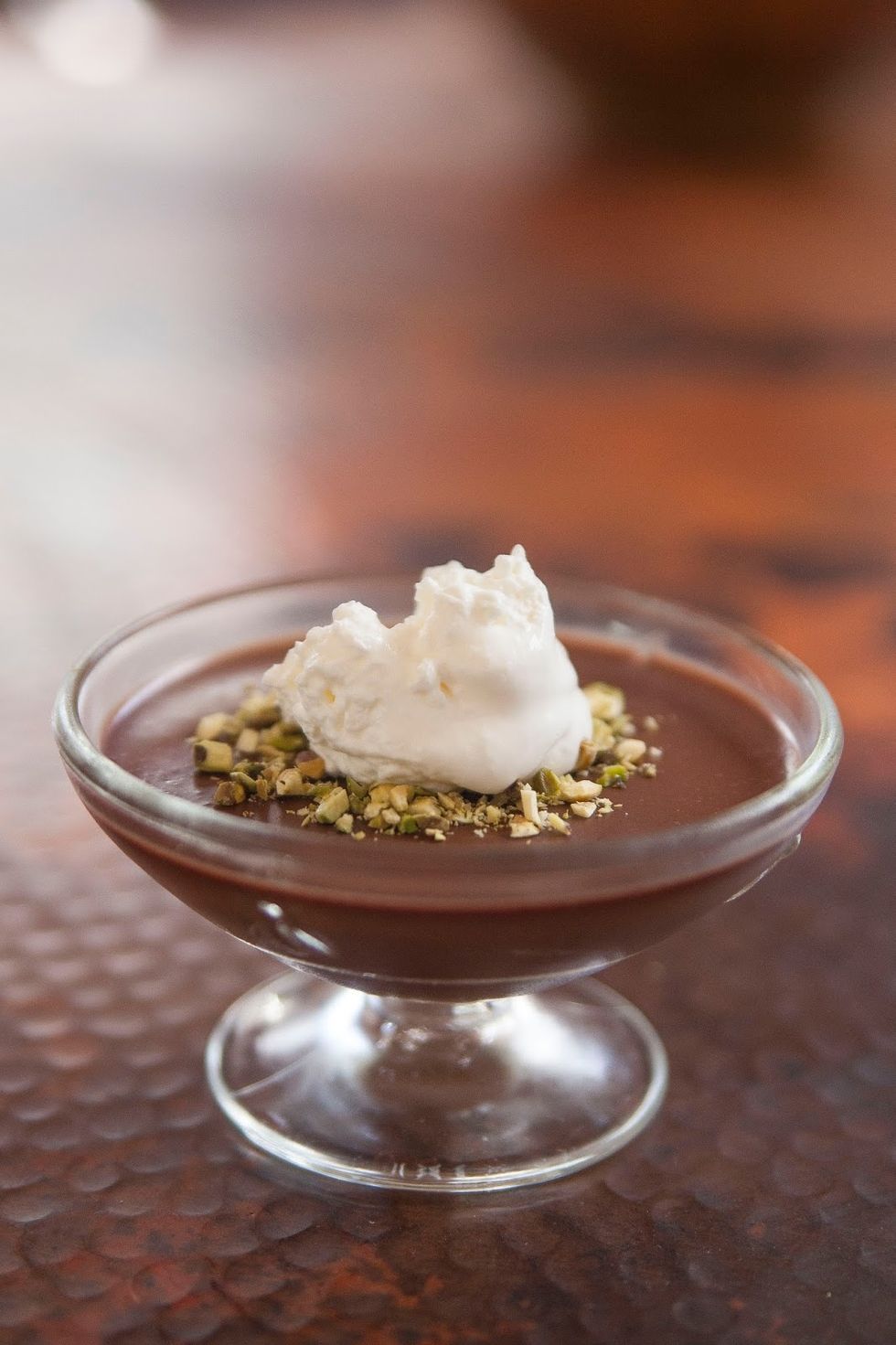 just serve it up and enjoy!
0.0c sugar
2.0Tbsp whole almonds
1.0oz bittersweet chocolate chopped
0.0c cocoa powder
1.0tsp vanilla extract
1.0tsp ground cinnamon
0.0c ground cloves
1.0 can full fat coconut milk
6.0oz semisweet dark chocolate
3.0Tbsp pistachios
Kathy Gori
Screenwriter, long time Indian cook, lover of Indian foods, Saturday morning Cartoon voice. For more recipes visit my website www.thecolorsofindiancooking.com