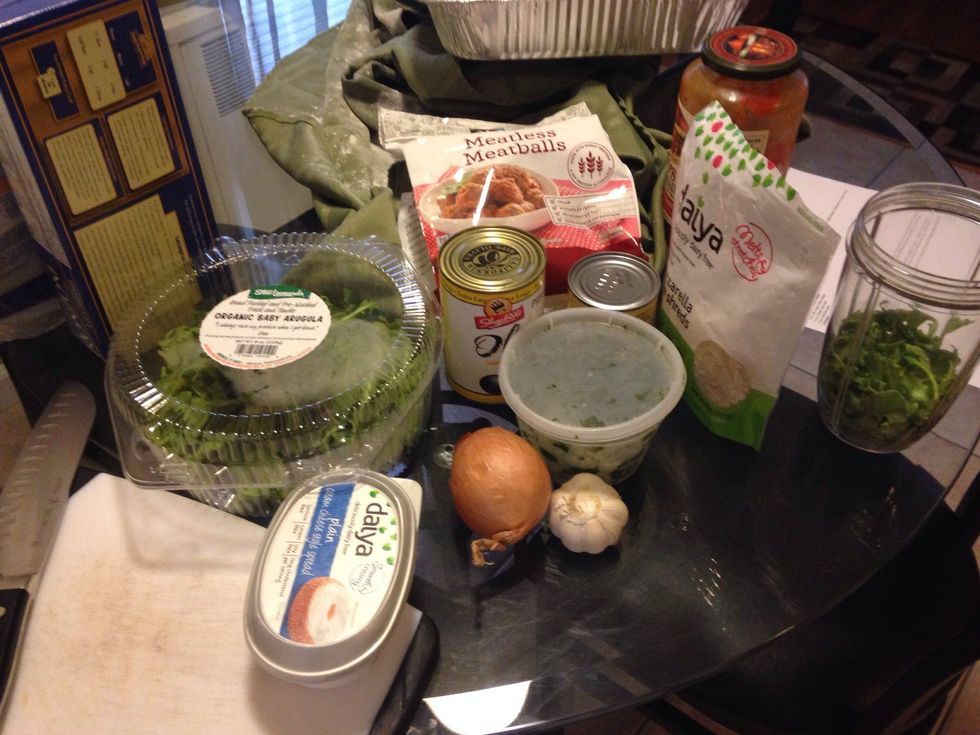 Ingredients: filling- cauliflower, black olives, mushrooms. Sauce- spinach or arugula, vegan cream cheese, onions, olive oil, tomato sauce, garlic. layers- lasagna noodles and daiya mozzarella cheese.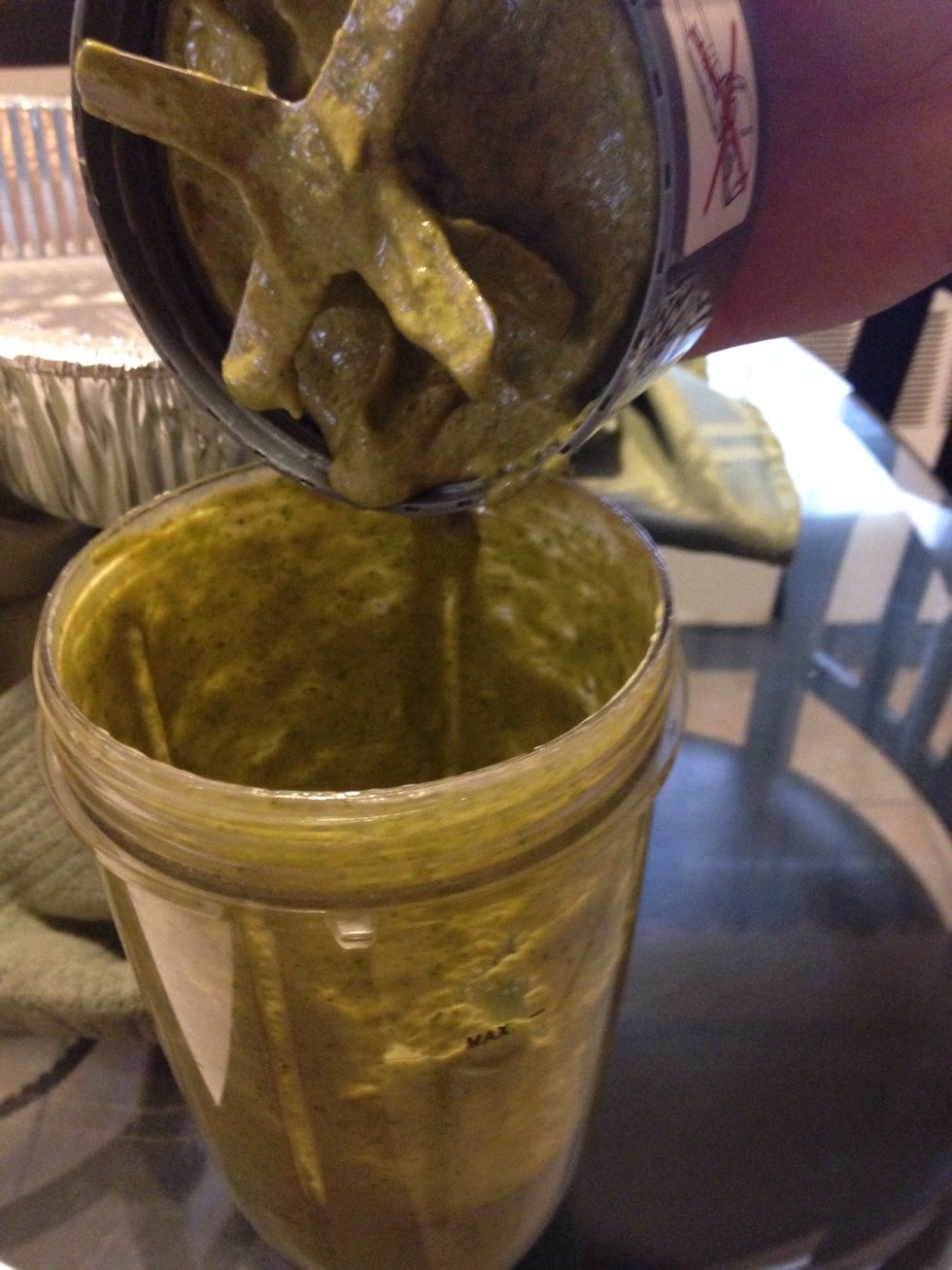 In a food processor or a blender combine the arugula/spinach, cream cheese, onion, garlic, tomato sauce, and olive oil.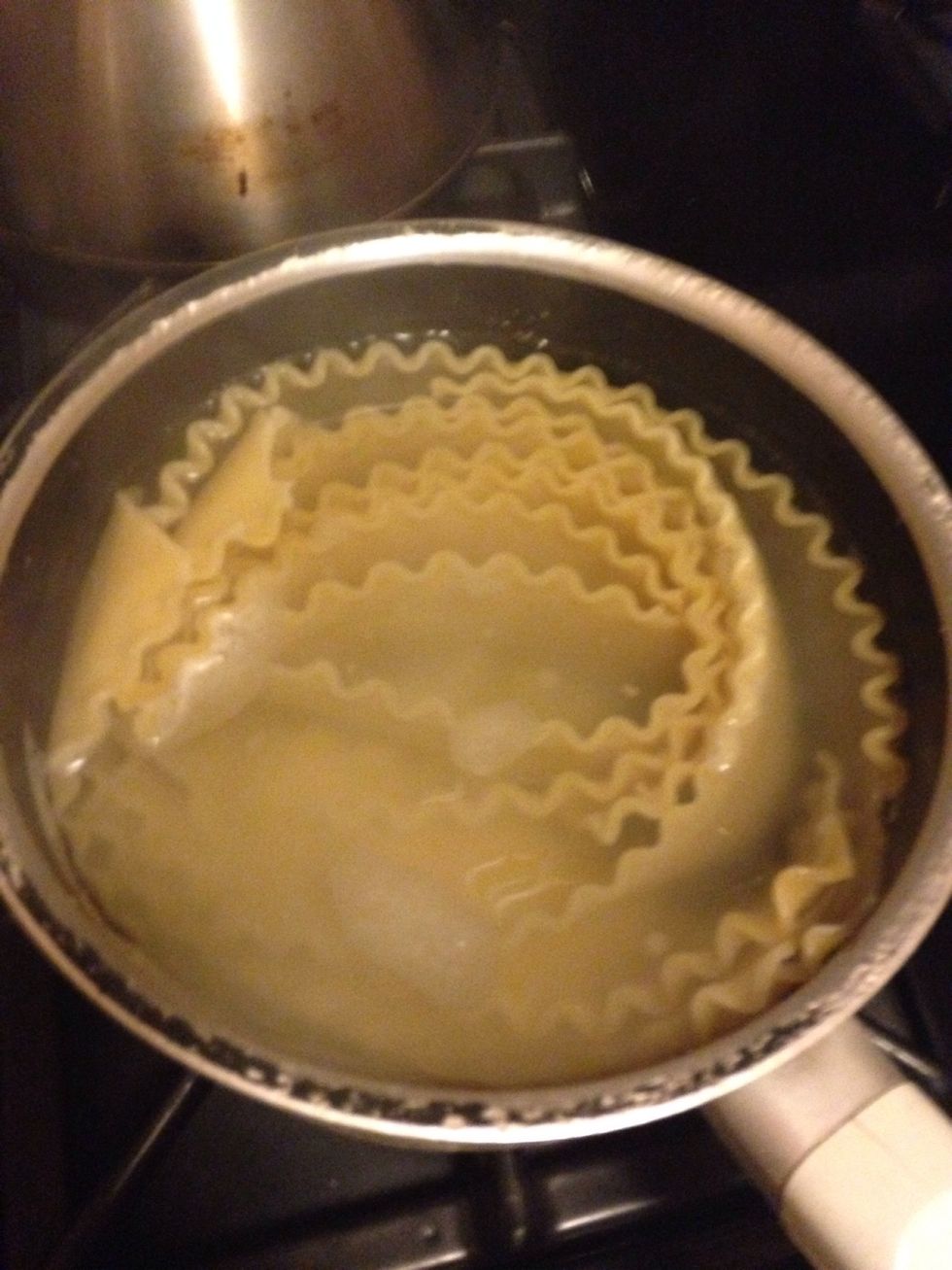 Add noodles to boiling water, only to soften the noodles
Remove the stem of the cauliflower and mix with the black olives and mushrooms. This can be replaced by vegan meatballs.
Begin the layering process: start with noodles, and than the sauce, the filling, daiya cheese, and noodles again.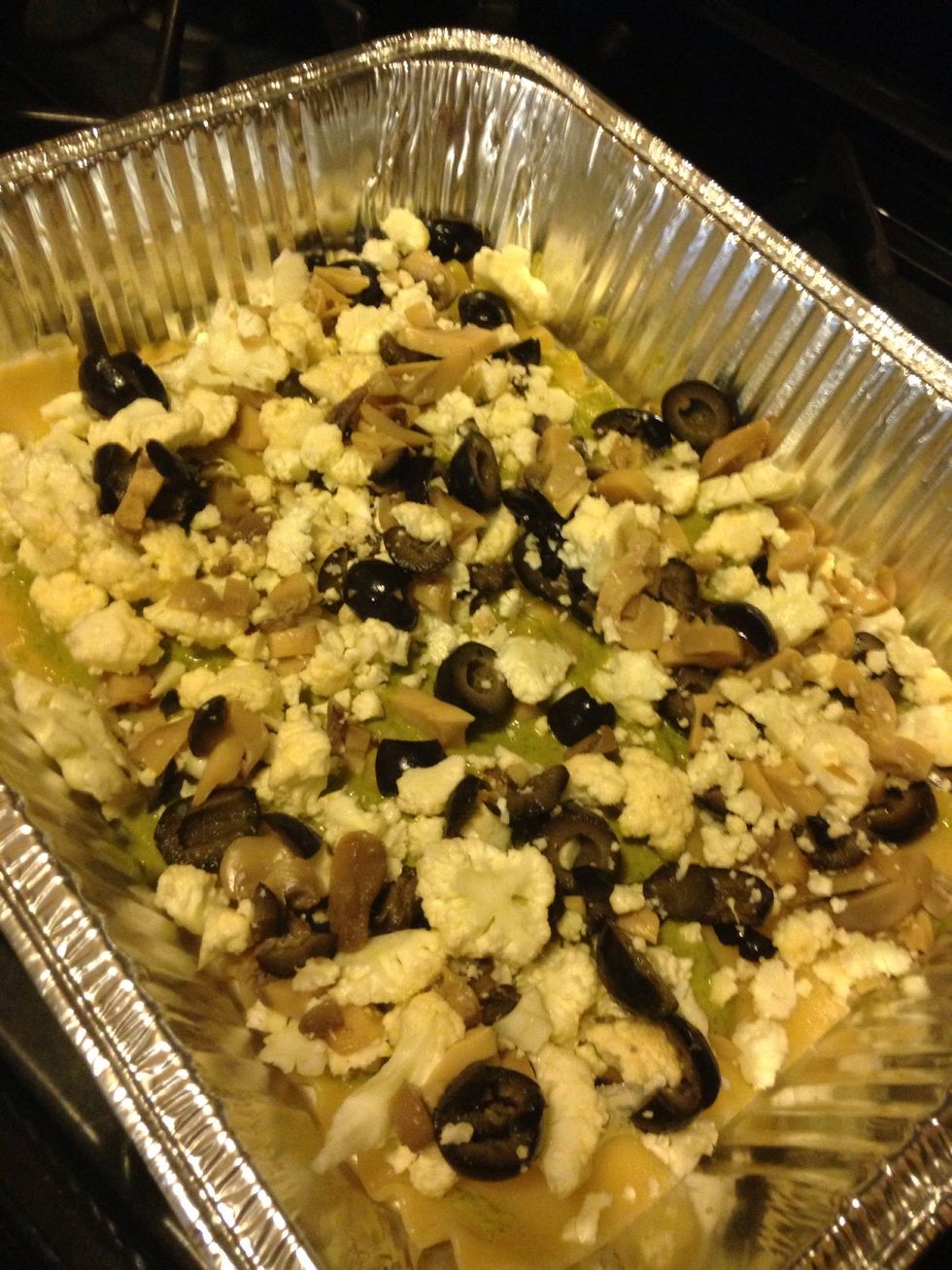 Pre heat oven to 375 degrees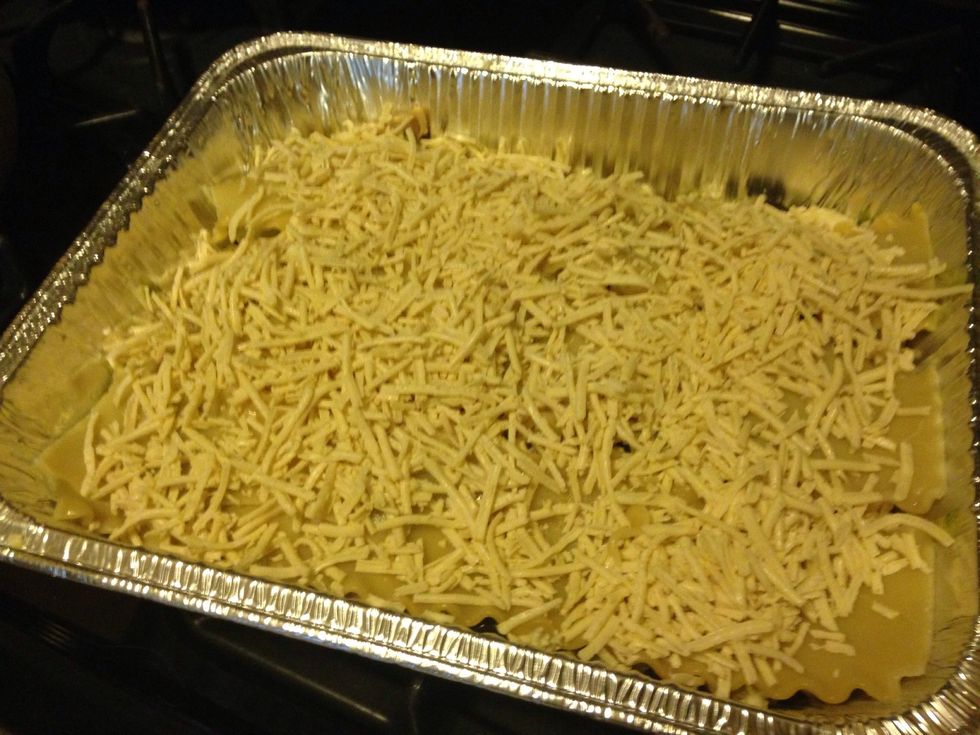 In the oven it goes for 45 minutes!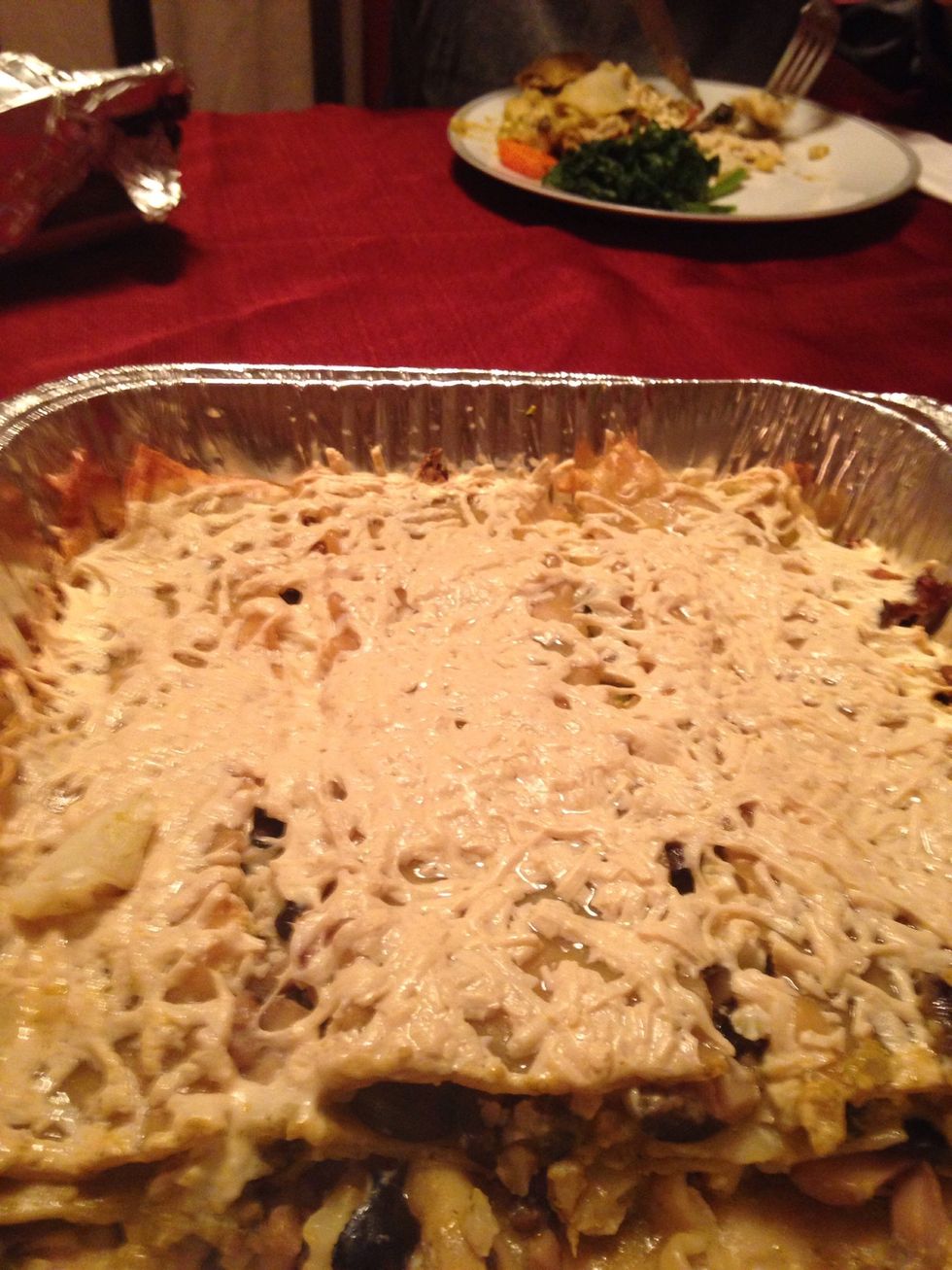 Enjoy! 😍
1/2Tbsp Olive oil
1.0bnch Lasagna noodles
3.0c Spinach or arugula
2.0Tbsp Tomato sauce
1.0bnch Cauliflower
1.0c Mushroom
1.0c Black olives
1.0 Daiya cheese
3.0Tbsp Vegan cream cheese
1/2yd Onion
1/2 Garlic