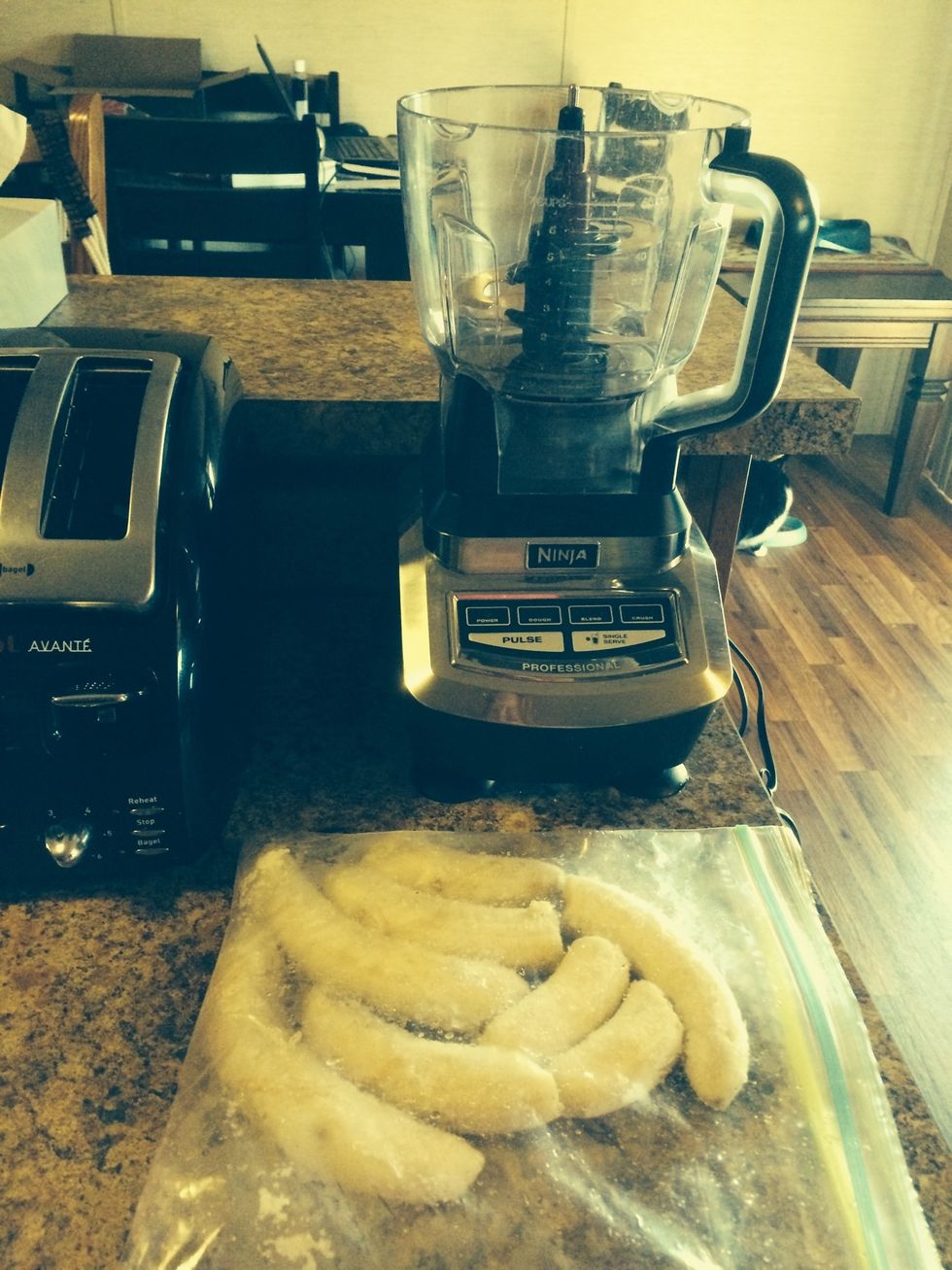 About 5 or 6 frozen, broken up in smaller pieces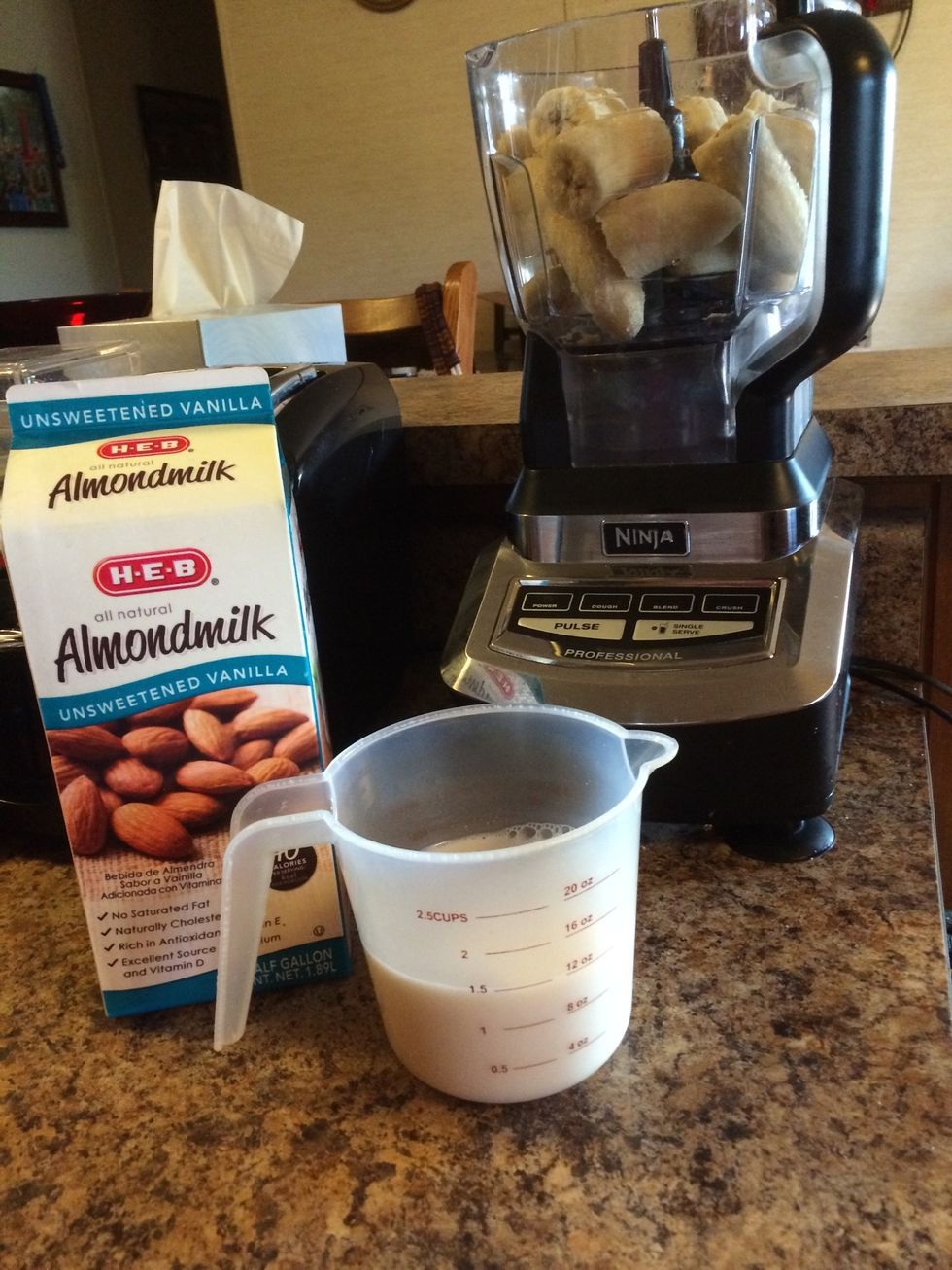 Use unsweetened plant based milk
Blend bananas and milk for a few minutes and scrape down sides.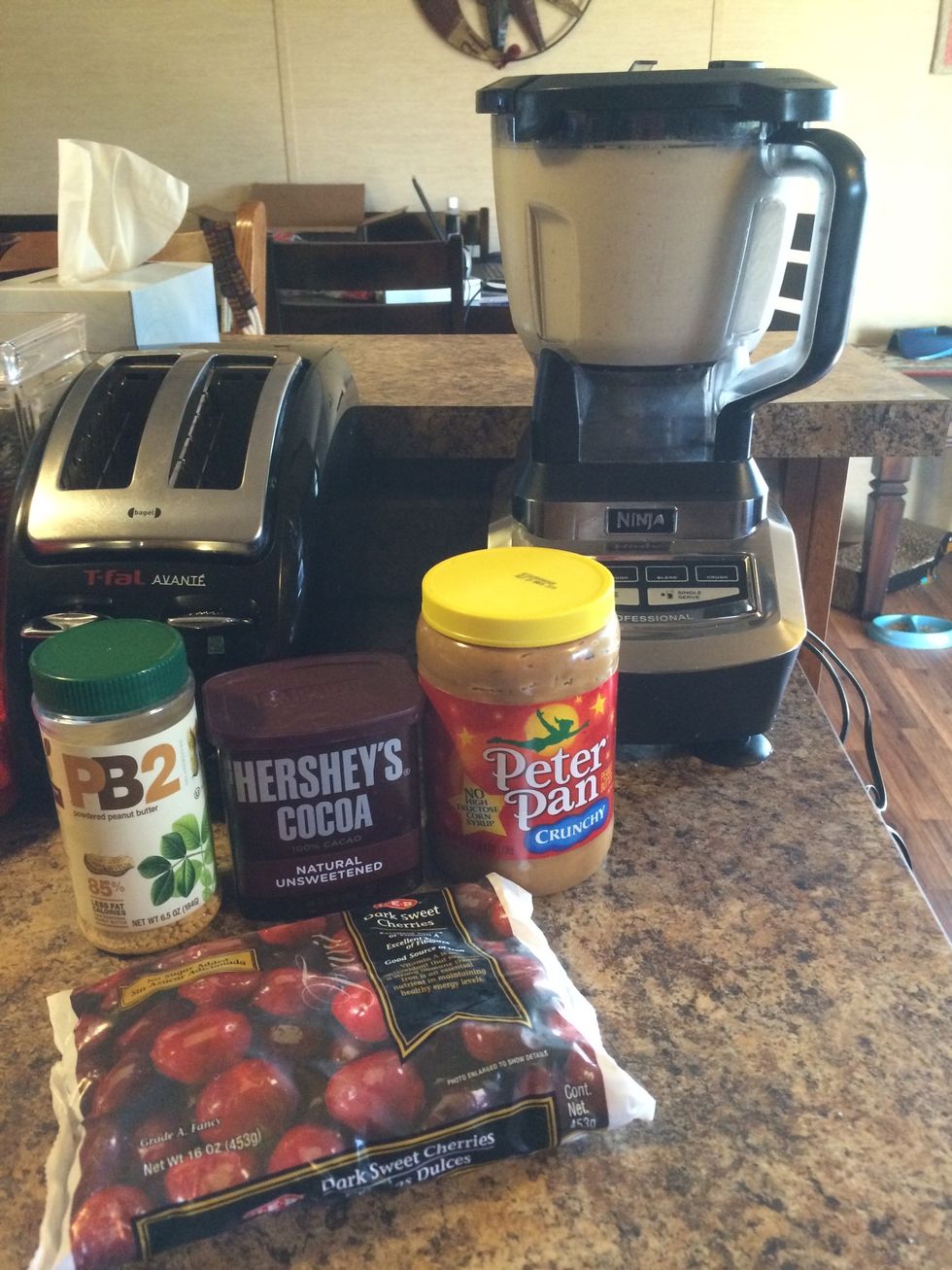 Can use pb2 for lower fat option!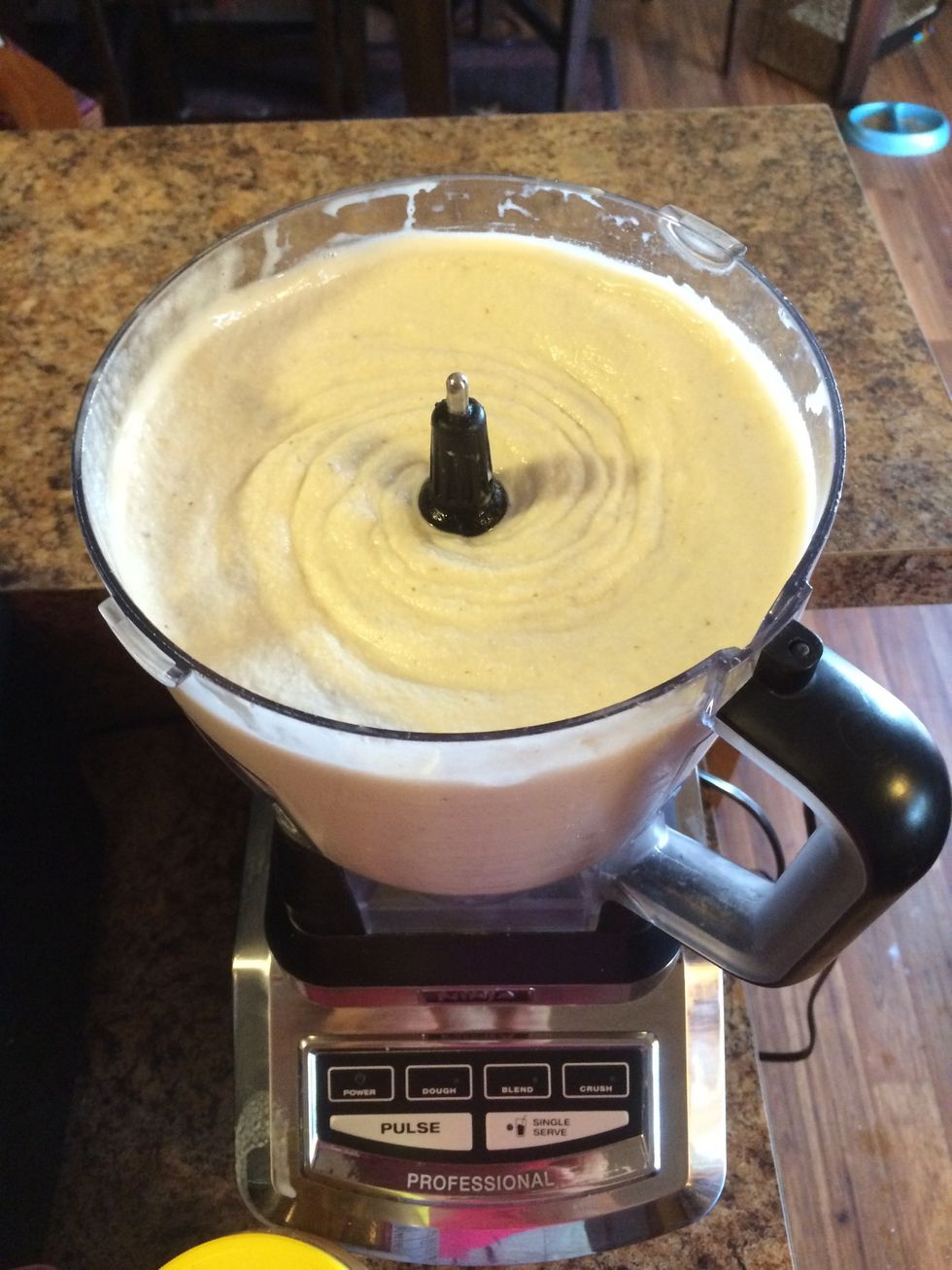 This would be basic vanilla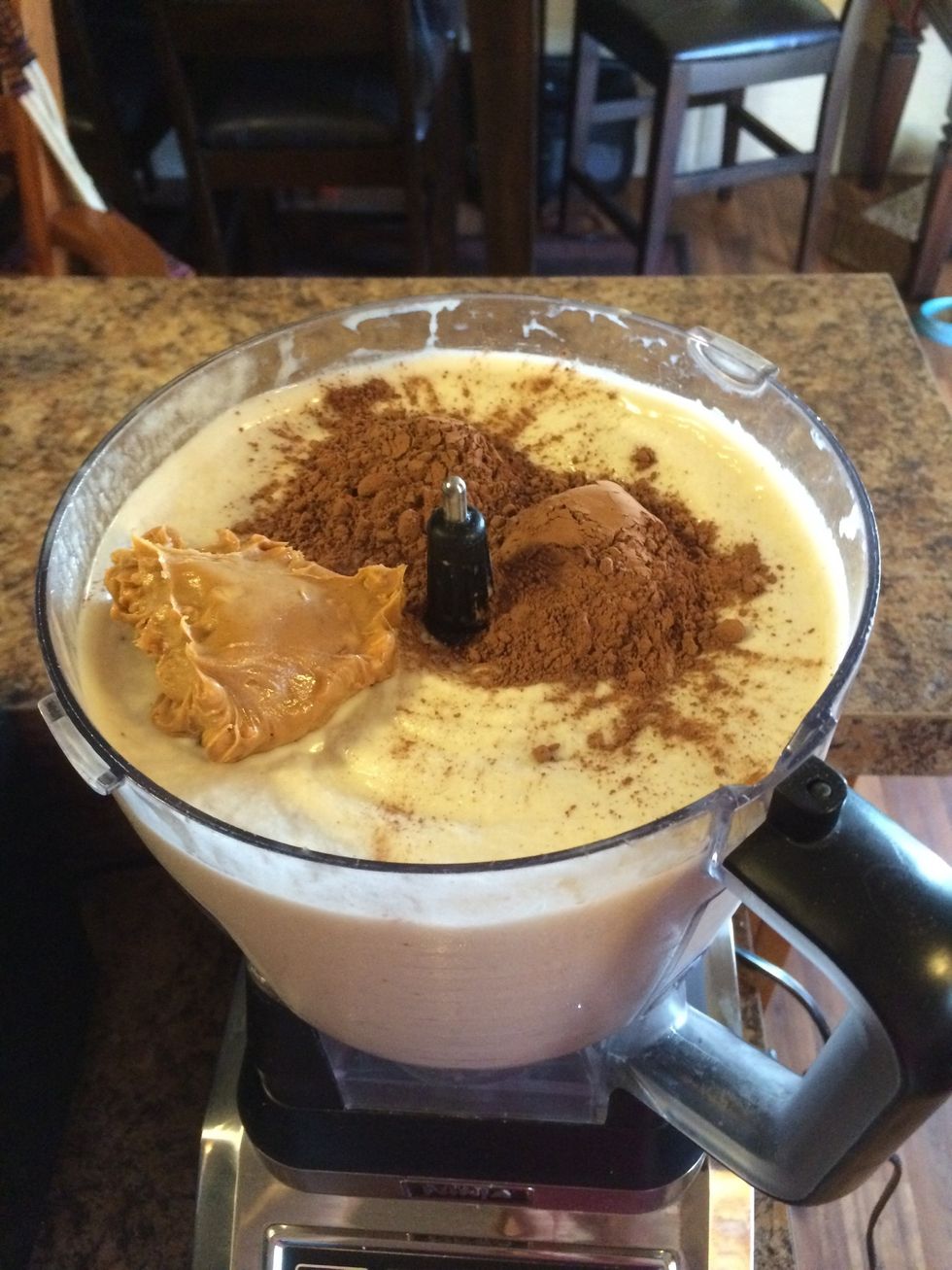 Add pb2 or peanut butter but not both
Splash of vanilla and blend until well mixed, about 3 min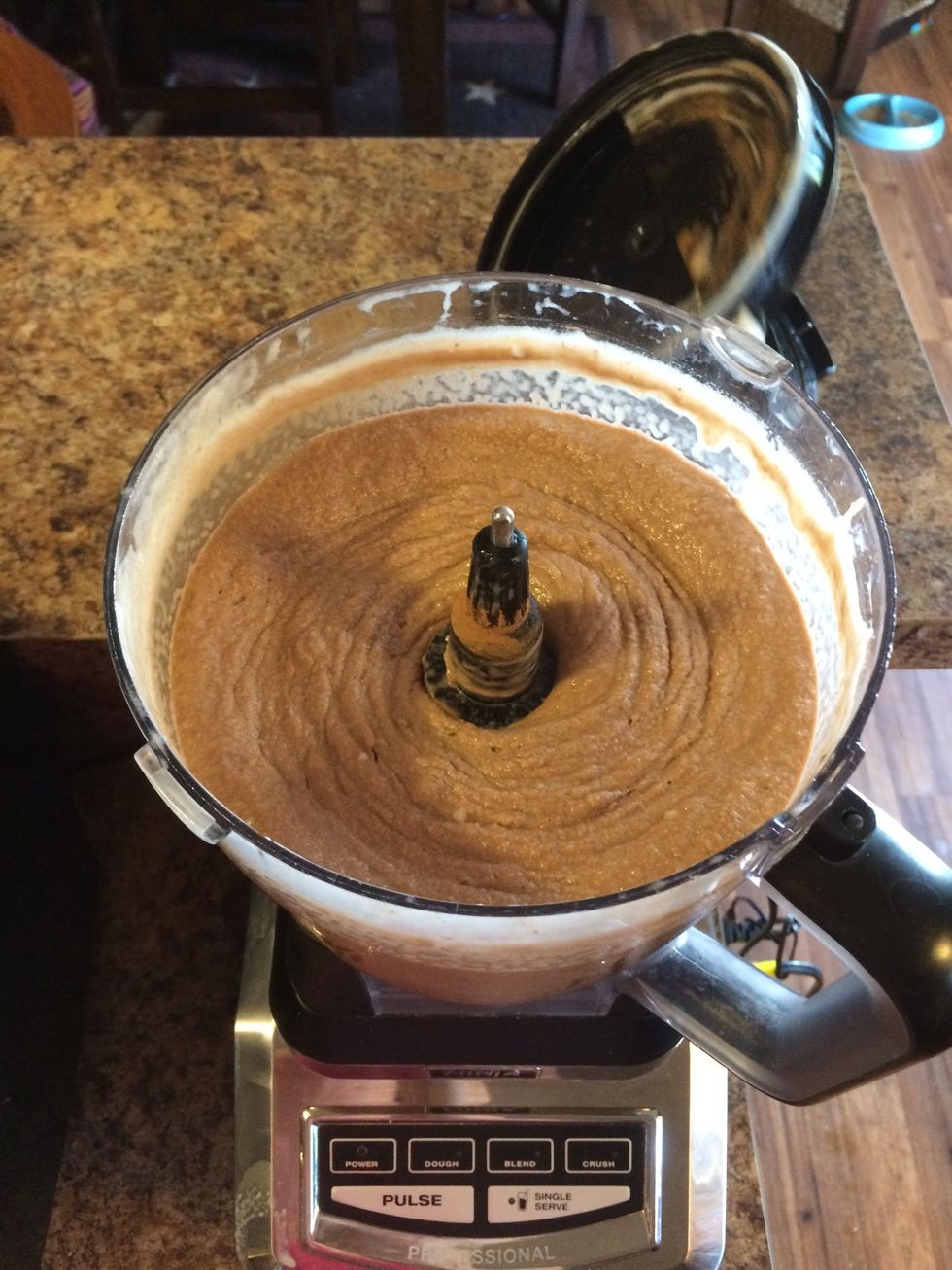 This would be chocolate peanut butter! I usually scoop out 2 servings here for myself and grandma :)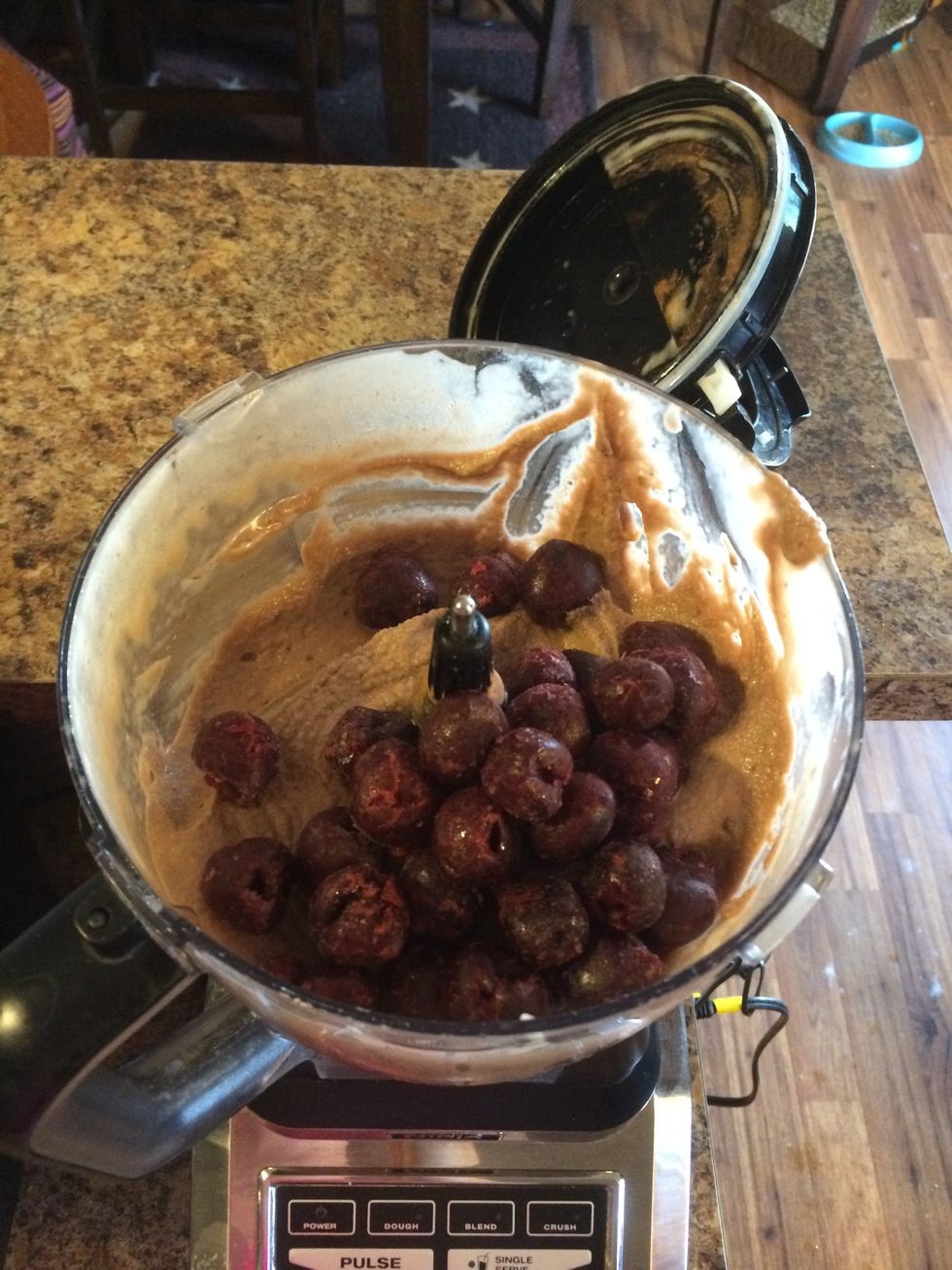 Add frozen cherries, walnuts and choc chips and pulse blend a little bit more
Time to dish up the servings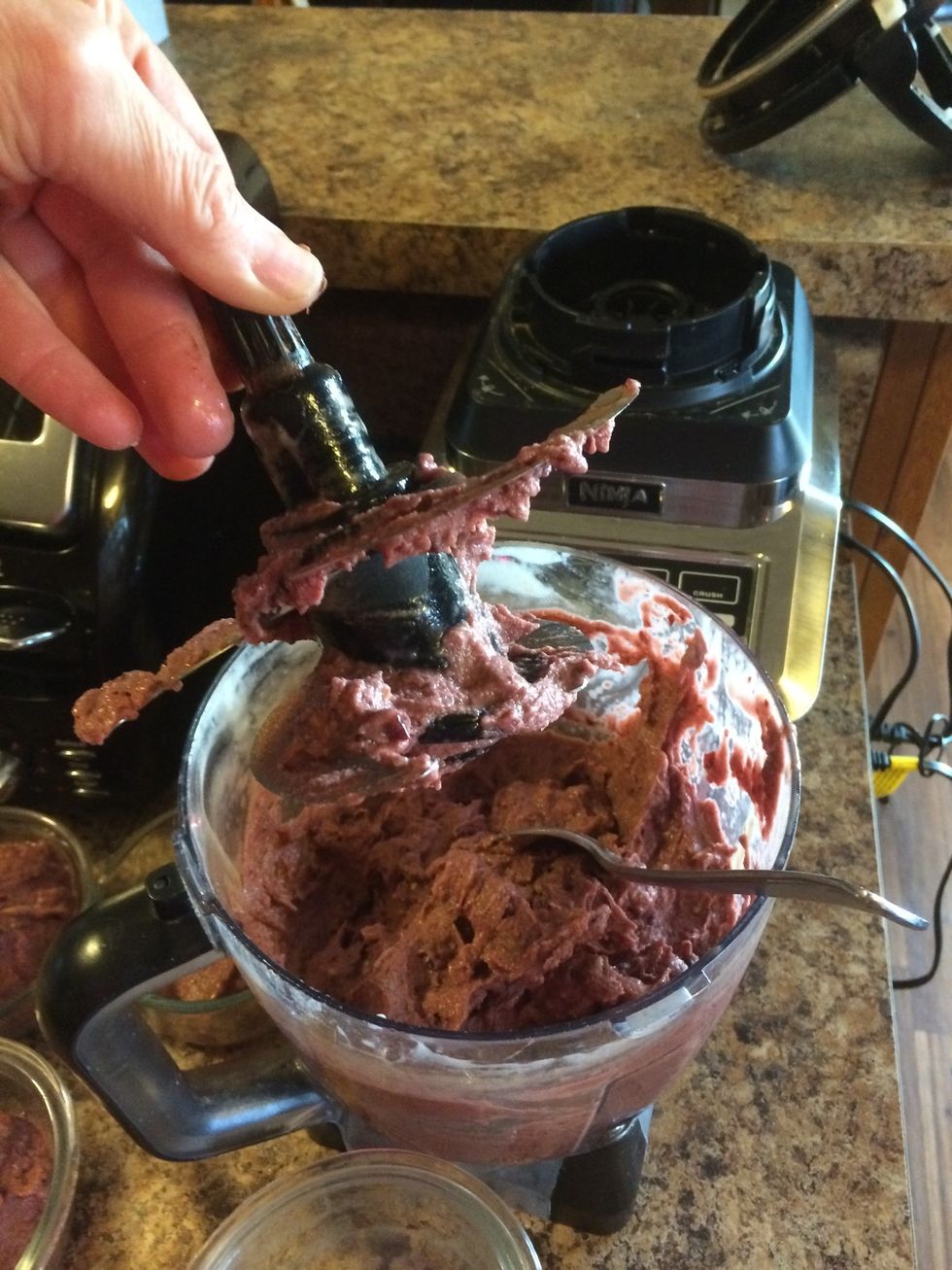 Don't lick the blender blades, you know you want to!
A good rinse out and the Ninja is ready for the next task!
Put the servings not wolfed down immediately into the freezer to enjoy later
1.0bnch Frozen bananas, appx 5-6
1.0c Frozen sweet cherries
2.0Tbsp Cocoa powder
2.0Tbsp Peanut butter
1.0tsp Vanilla extract
1/2c Walnuts
1/4c Chocolate chips
1/2c Almond milk, unsweetened