First prepare and set aside your area and all your utensils.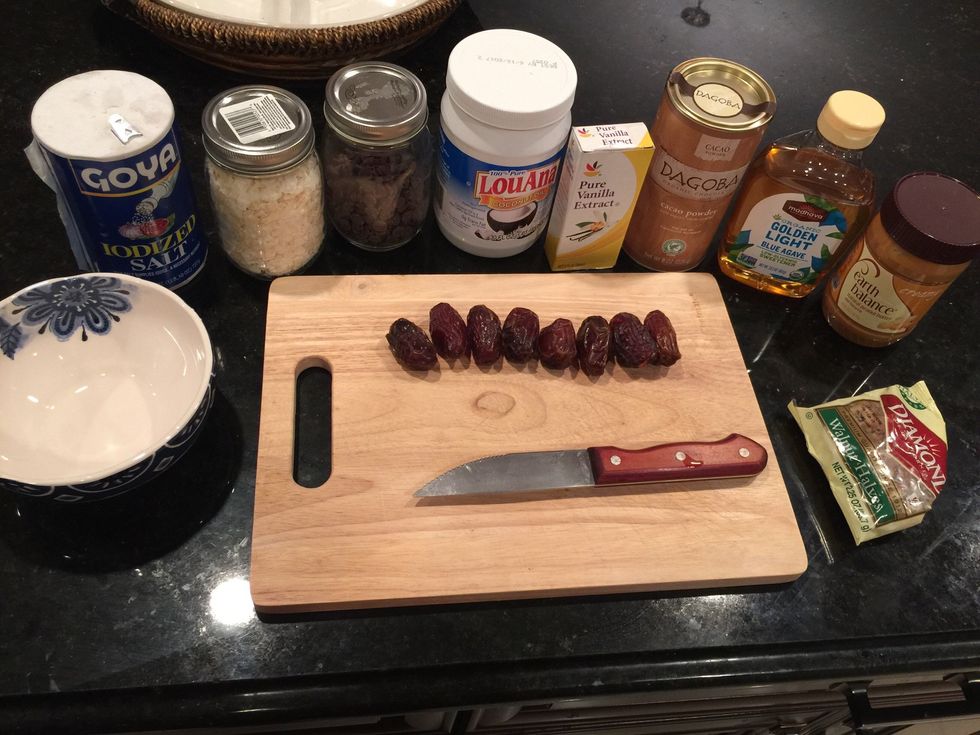 Start by pitting your dates.
Then add all ingredients to a food processor. After combining well transfer to a bowl.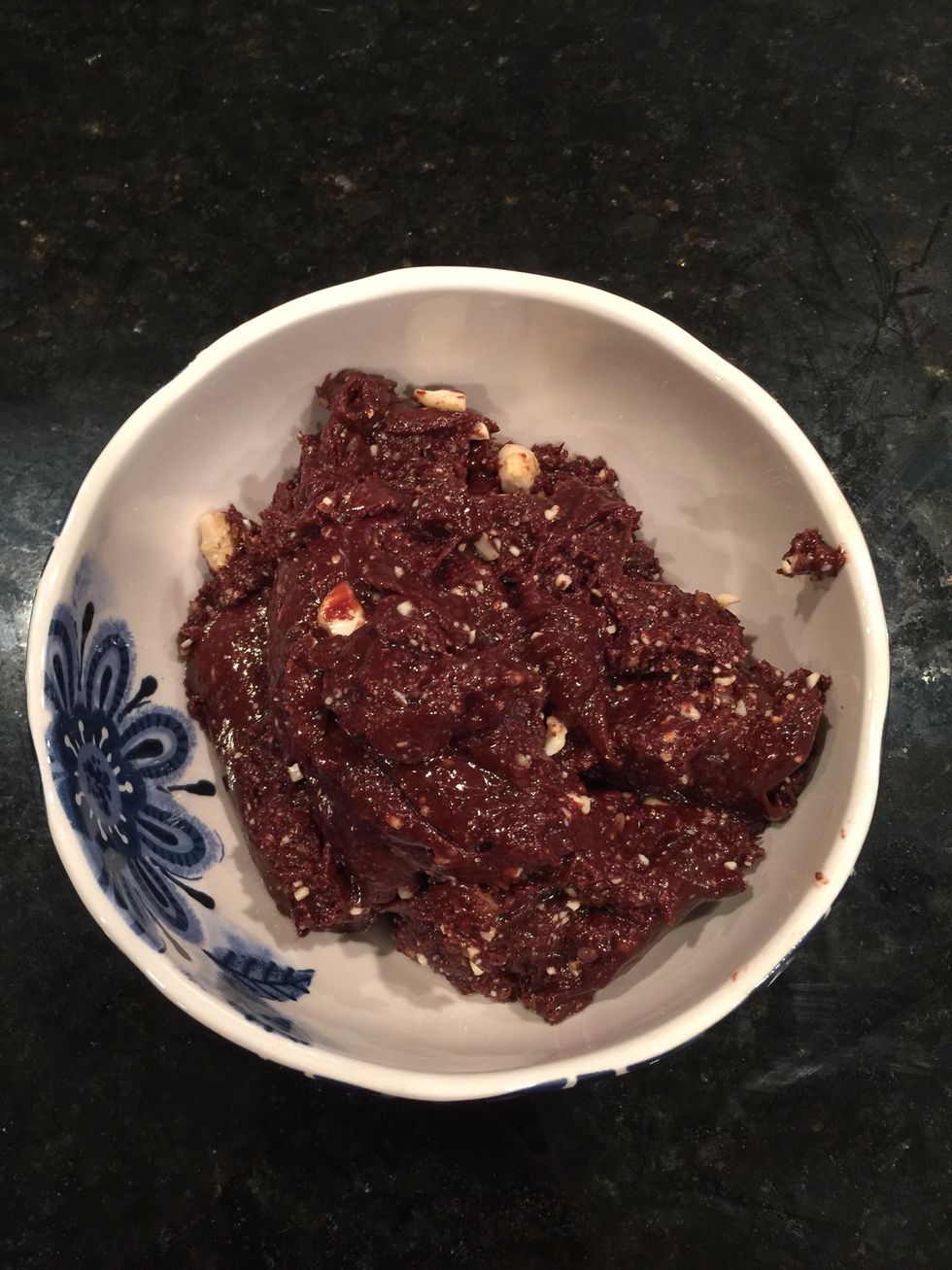 Placeable in the freezer for 10 to 15 minutes for mixture to be less sticky.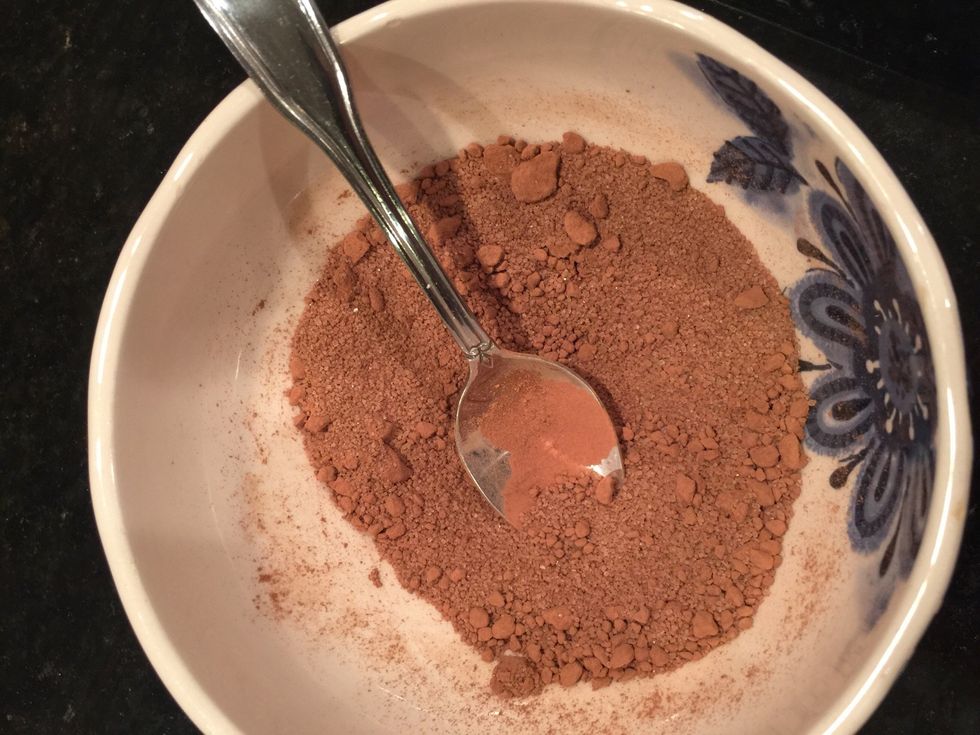 Then prepare your toppings. I used cacao powder mixed with 2 tbsp of sugar.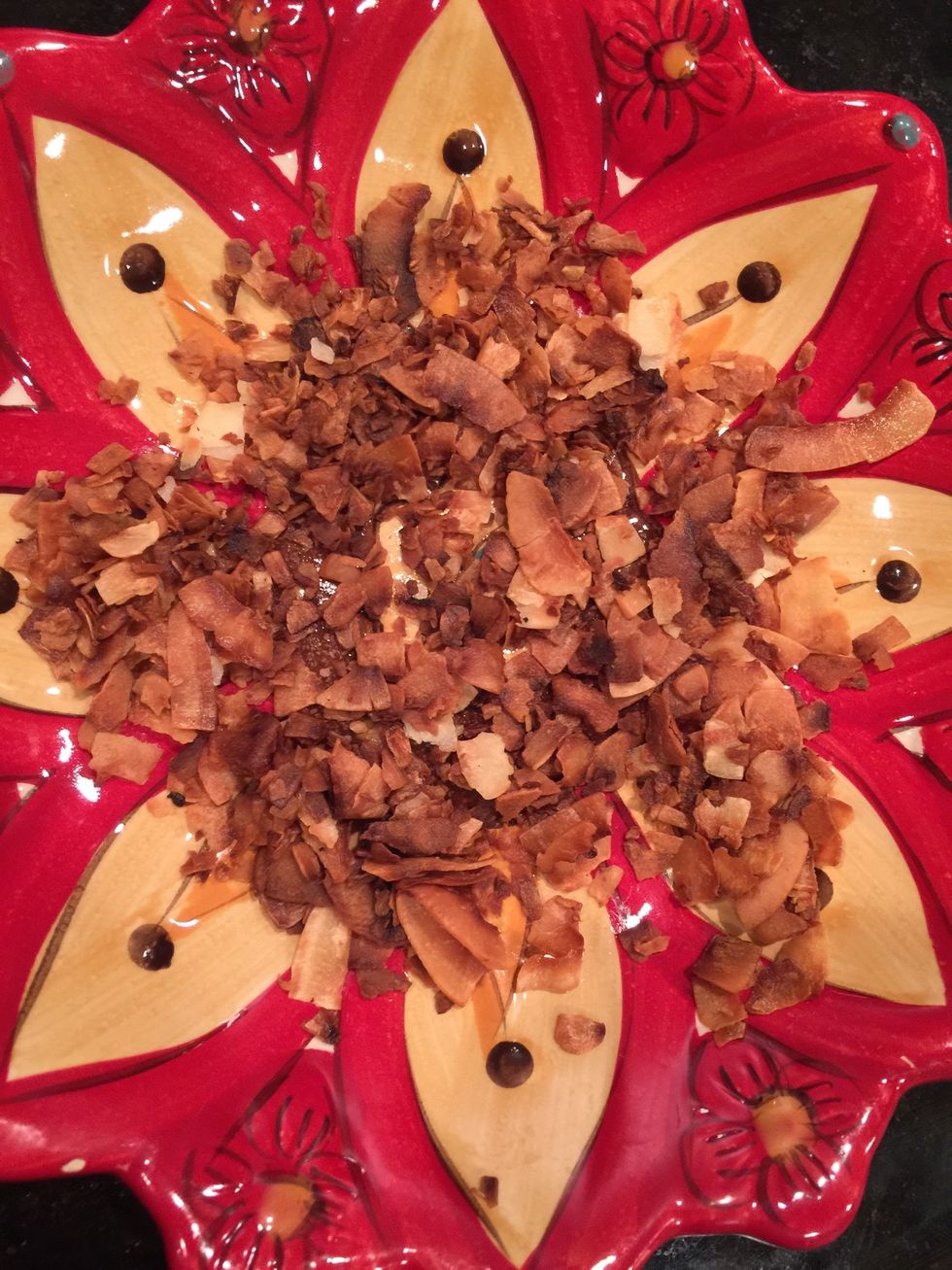 My other topping is toasted coconut!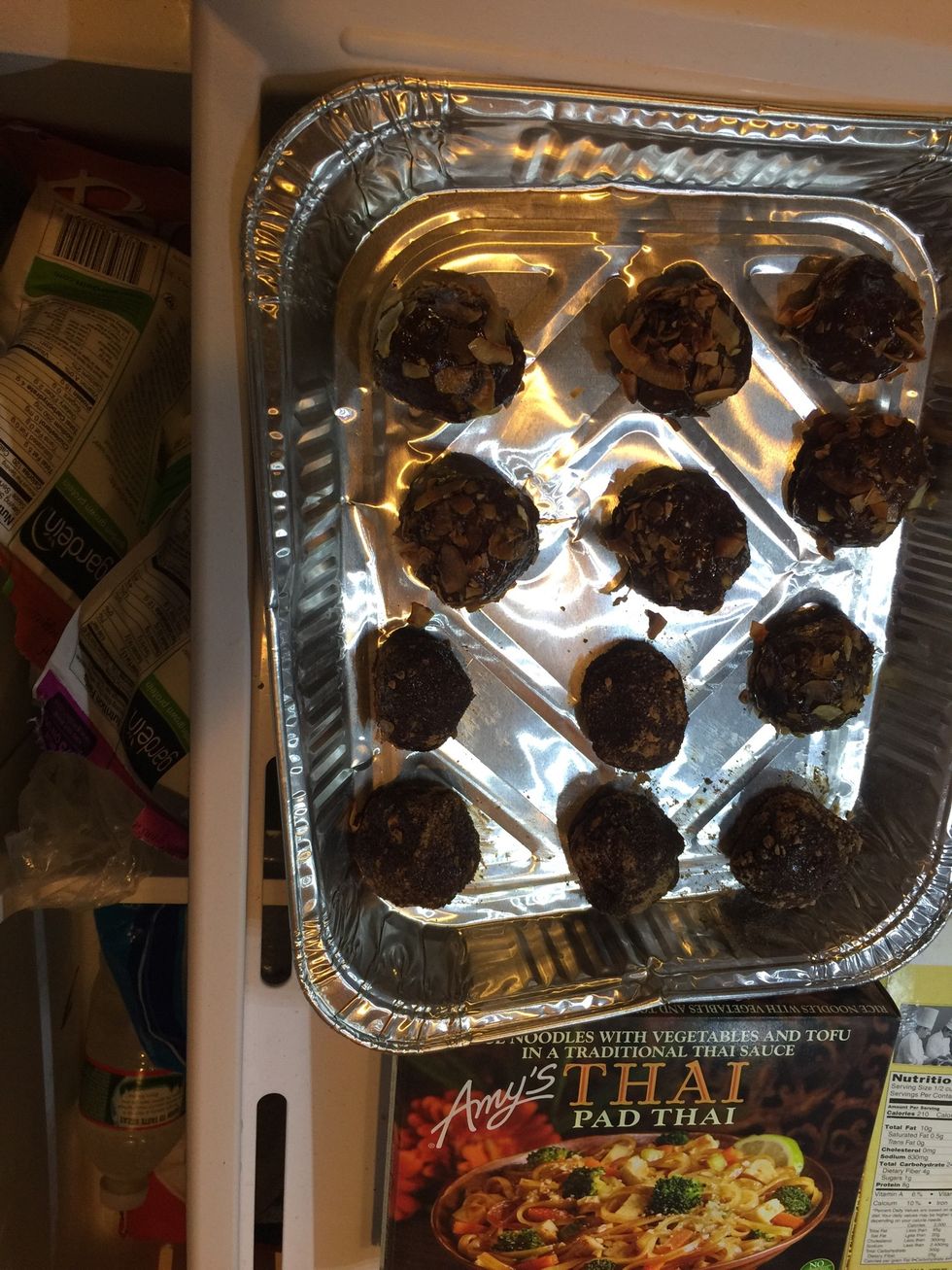 Roll the mixture into balls then roll in the toppings. Then place in the freezer for 30 mins.
Then they are done! You can leave in the refrigerator or freezer totally up to you.
Enjoy!! 😊
8.0 Medjool dates
1/3c Cacao powder
1/2c Walnuts
1.0pch Salt
1.0pch Cinnamon
2.0Tbsp Coconut oil
1.0Tbsp Peanut butter
3.0Tbsp Agave nectar
2.0Tbsp Chocolate chips
1.0tsp Vanilla extract
1/5c Toasted coconut flakes