How to make vegan chocolate pudding with avocados
Make Vegan Chocolate Pudding With Avocados
35
The name of the game on this one is: don't knock it till you try it. I LOVE avocados, LOVE chocolate pudding, and I'm vegan so this seemed like the perfect operation dessert storm. Give it a try!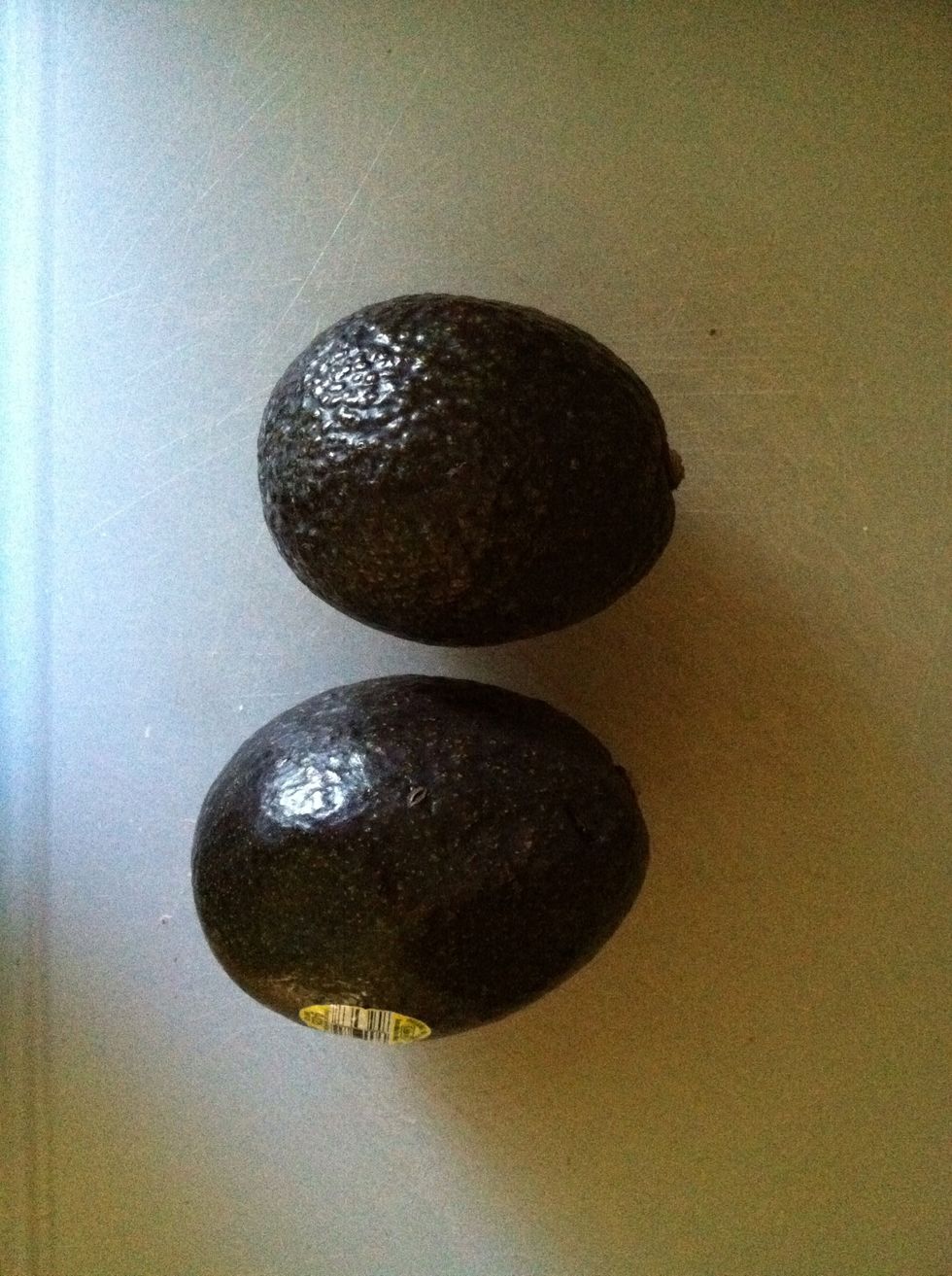 You can use 2-3 avocados, but I went with a conservative 2 for my first go. Definitely crowded my tiny food processor, so work with the space you've got. Make sure they are ultra ripe (ultra soft).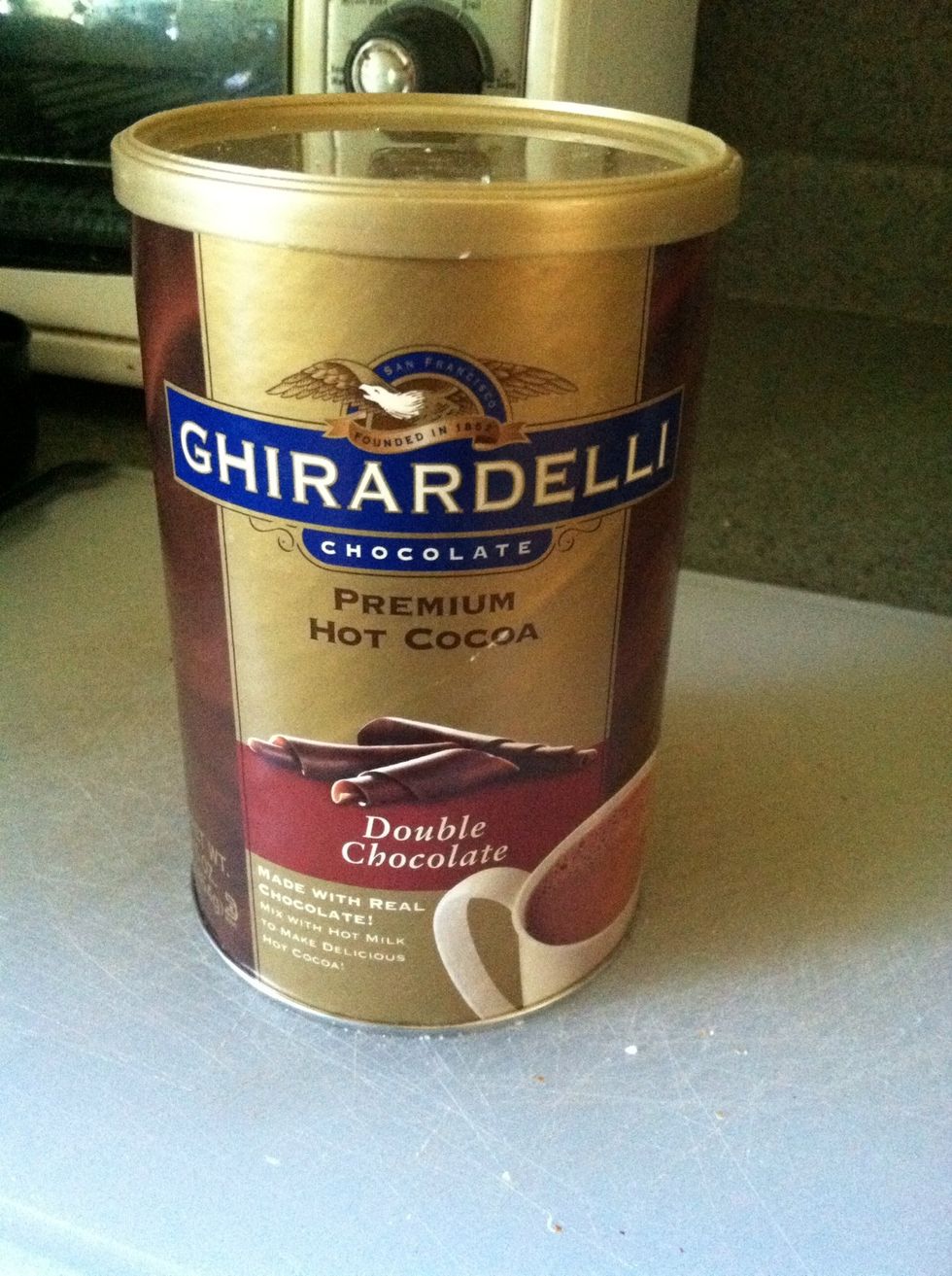 Vegan cocoa powder! Make sure you read the ingredients on these guys, some of them have milk powder hiding away deep inside their chocolatey souls.
Coconut milk! This makes it super creamy and adds to its thickness. You can use boxed or canned coconut milk, but canned is cheaper and has less preservatives.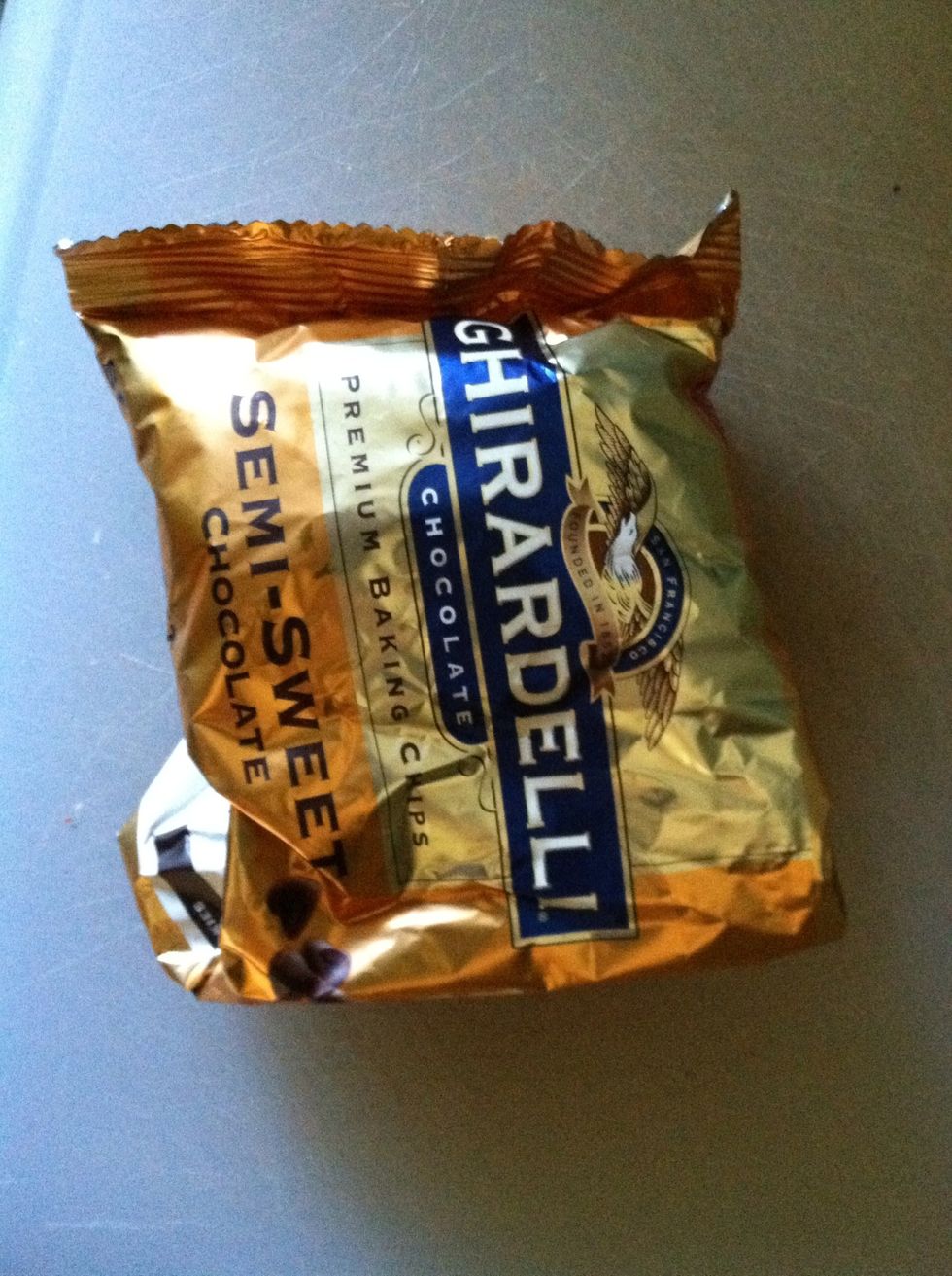 Vegan chocolate chips! Again, read the ingredients. Most dark chocolate chips will not have milk though (who knew!) milk chocolate chips do.
Load your depitted avocado meat (gross, poor word choice on my part) into the food processor to meet its creamy end. You're going to want to grind this until smooth (approx 45 secs).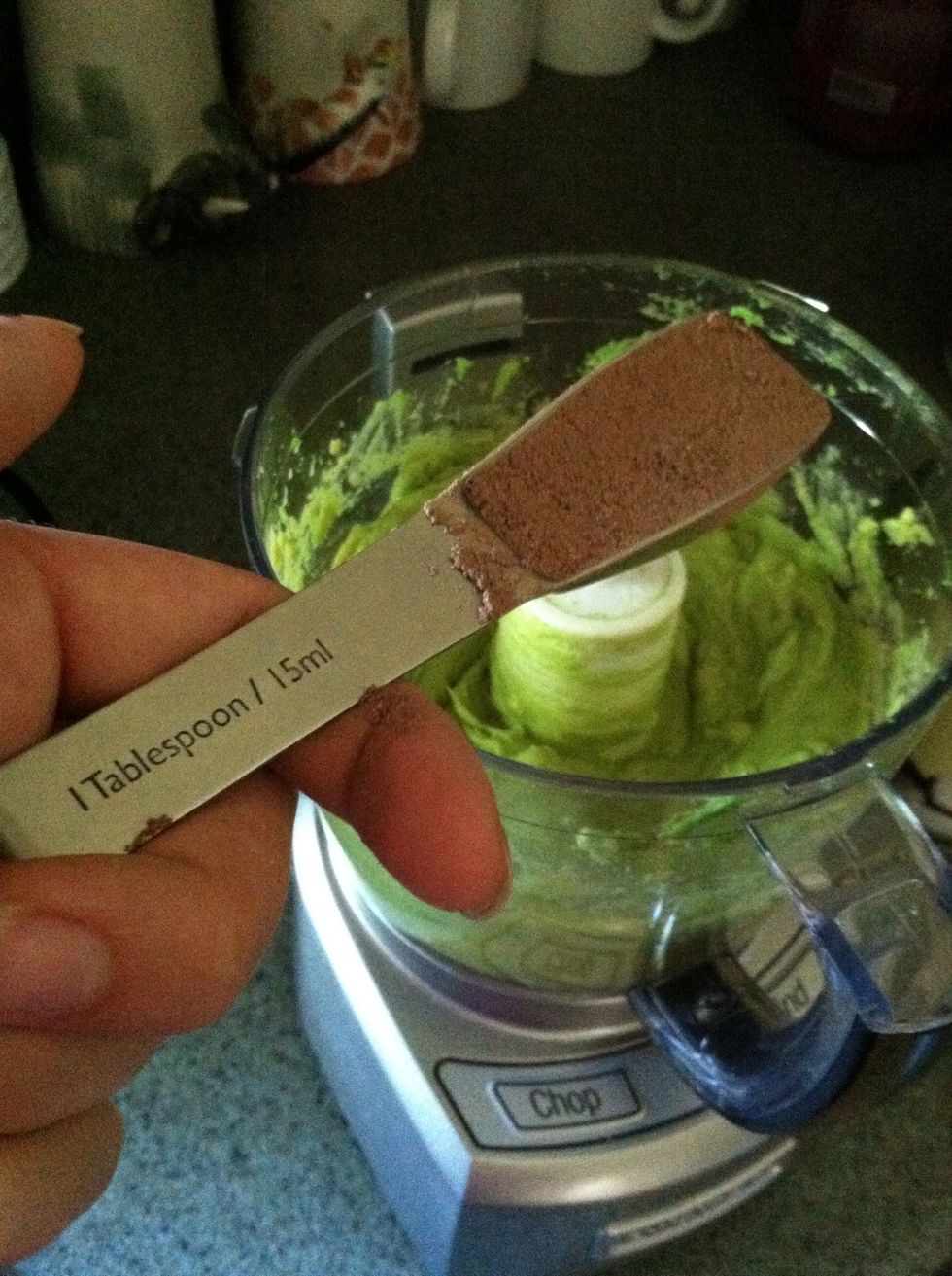 Add in 4 tablespoons of your cocoa powder. Do not mix yet. (This is the point at which the recipe begins diverting from guacamole if you were wondering.)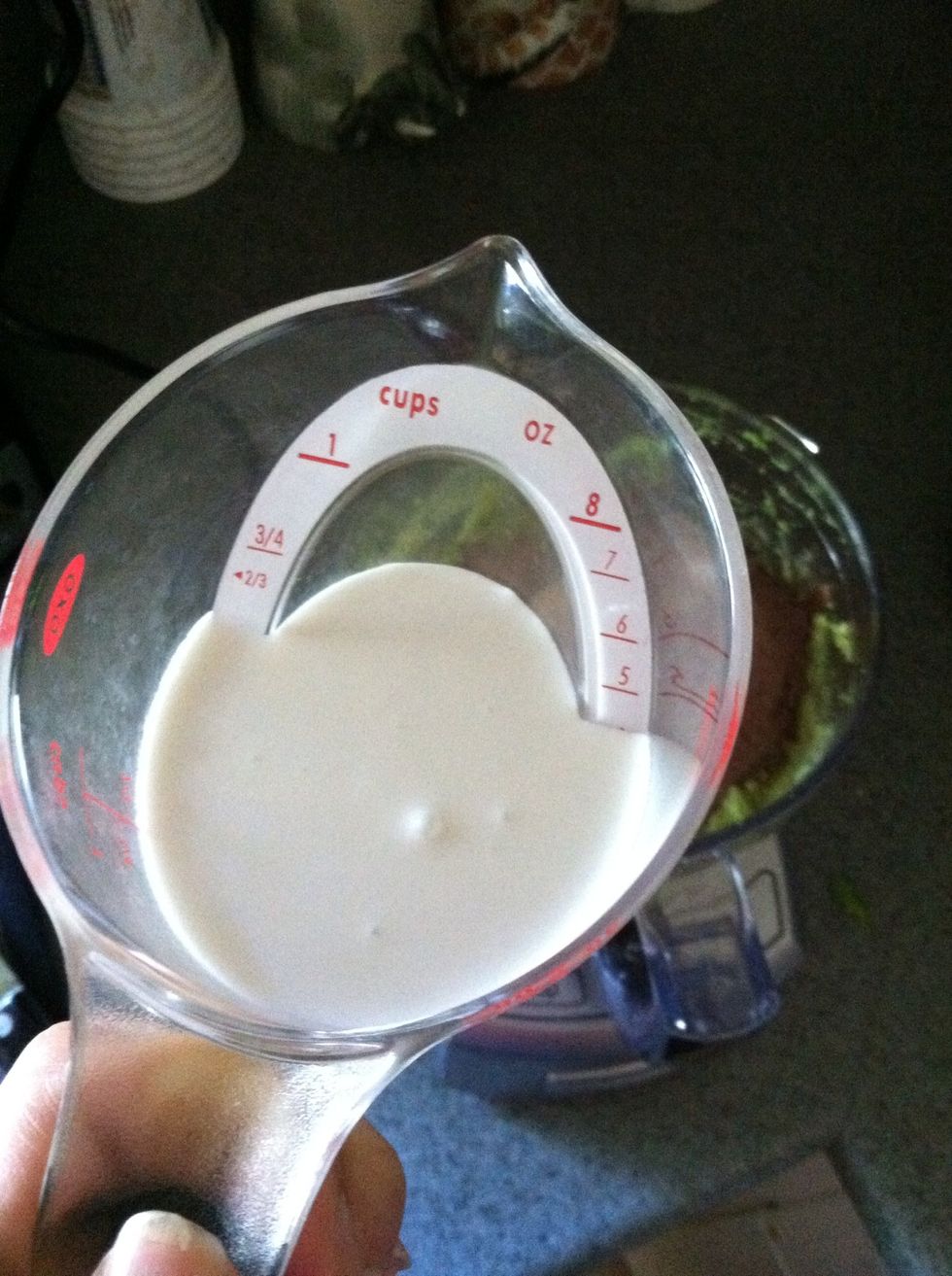 Pour in a 1/2 cup of that coconut milk. Be precise with this one-- add too much and it'll get soupy! Gross!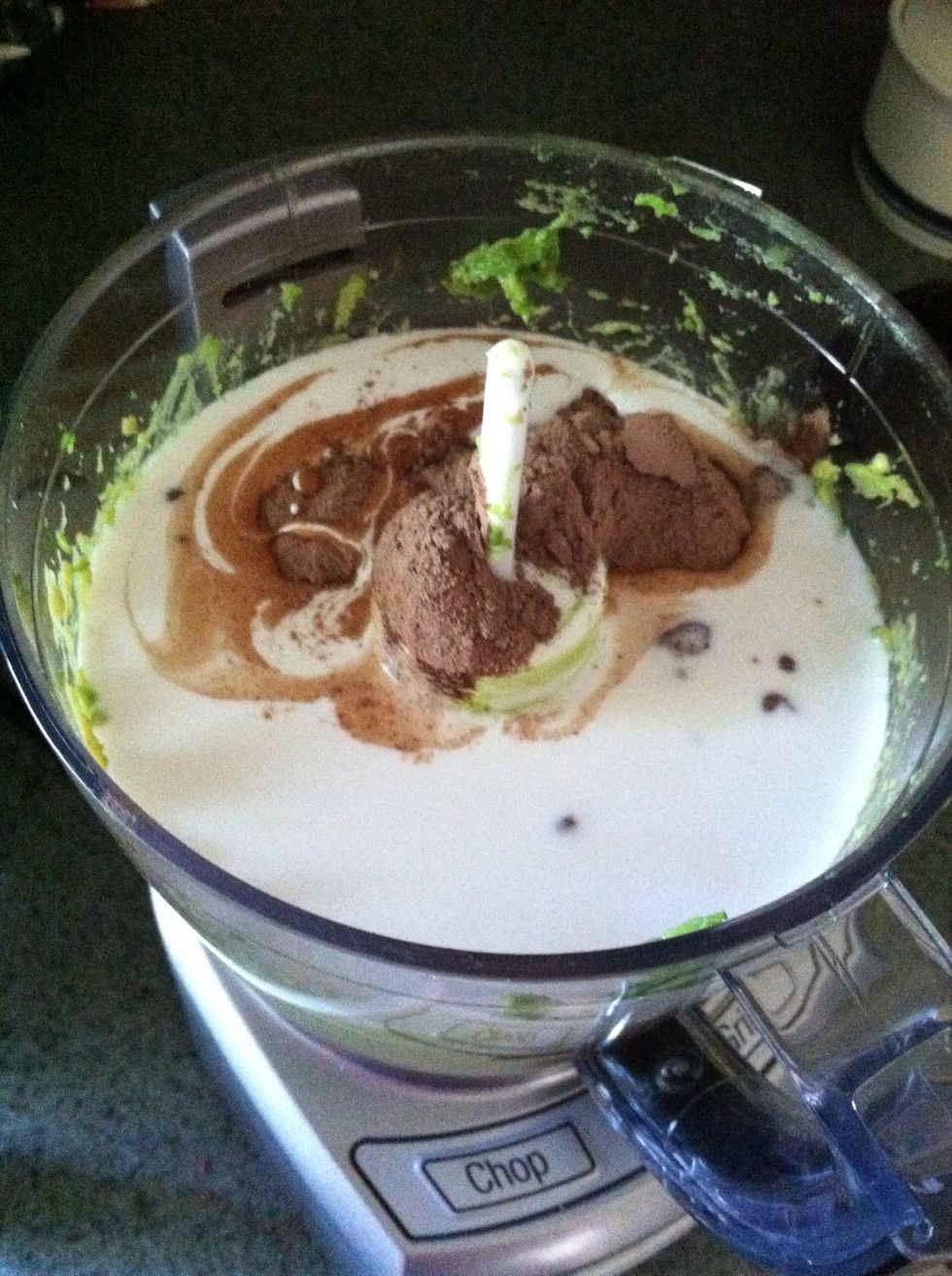 After adding, PULSE the processor until all the ingredients are great friends.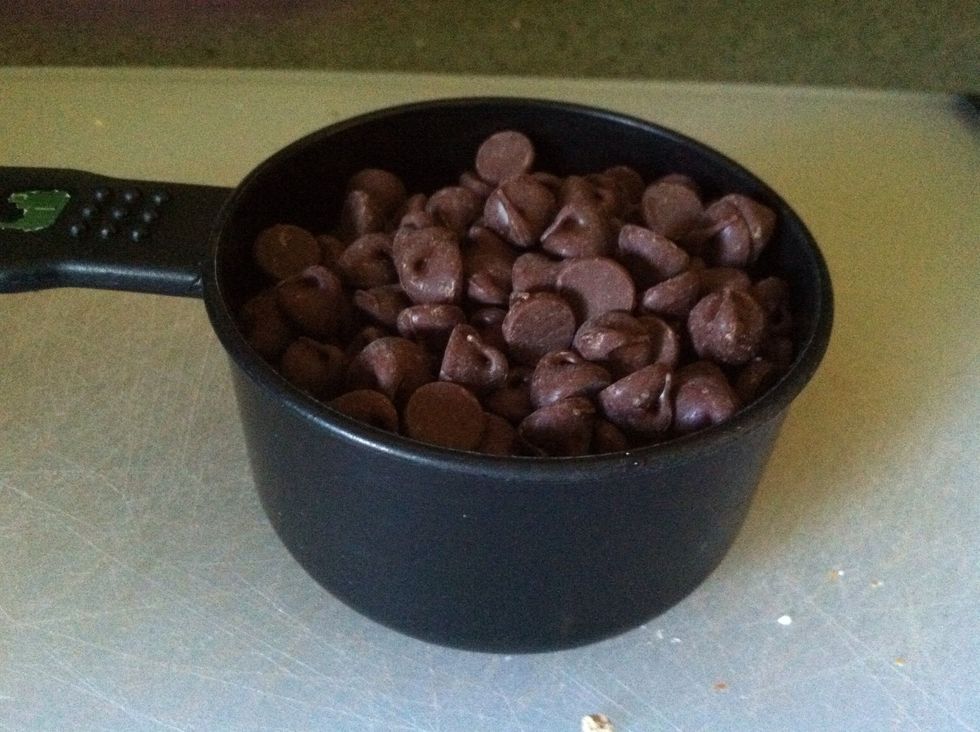 Measure out your one cup of vegan chocolate chips. This is what makes the pudding especially rich, so the amount you use can vary depending on how emotionally dependent you are on chocolate.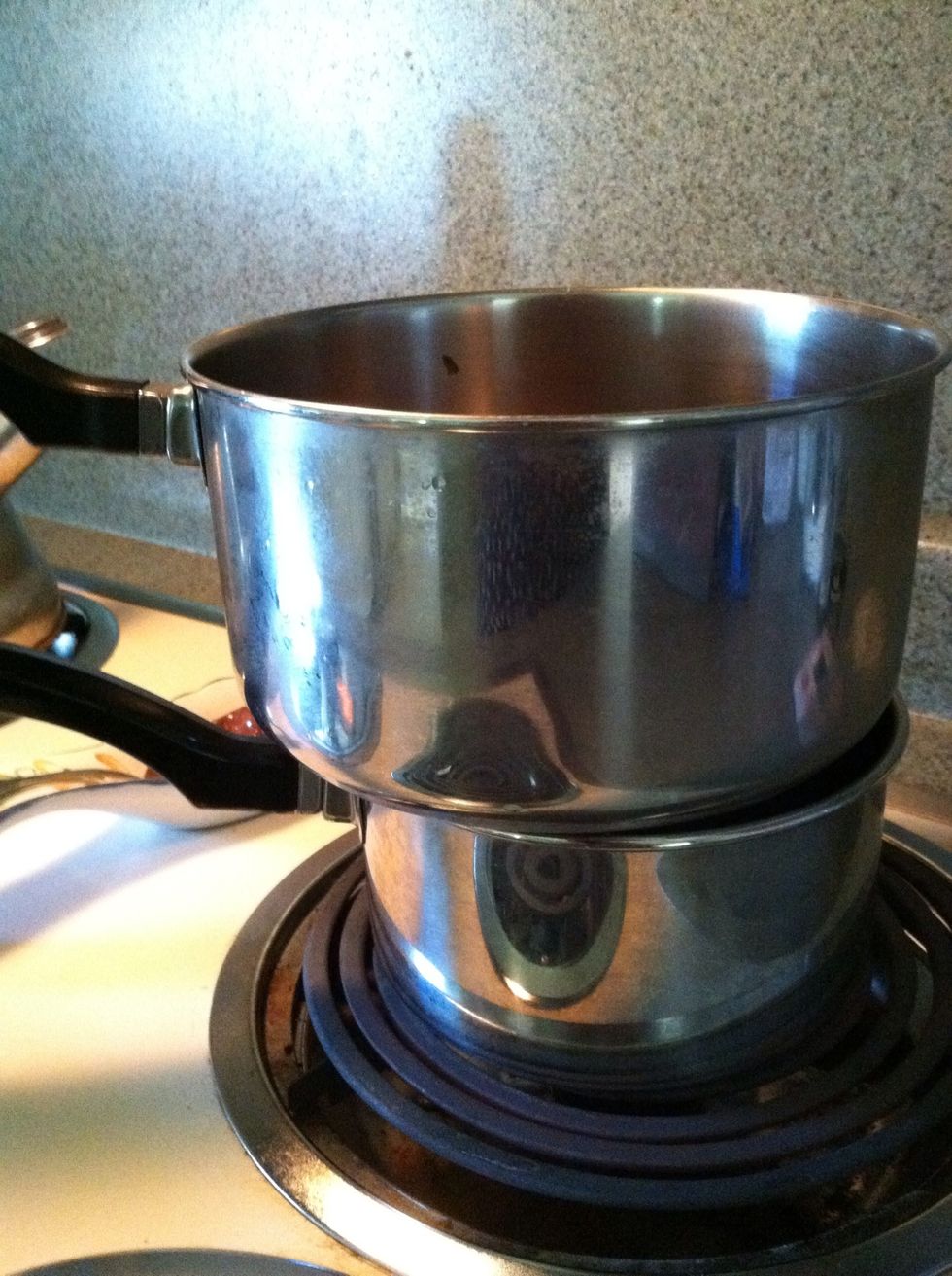 This is my I-haven't-gotten-on-the-double-boiler-train-yet contraption. The smaller bottom pot has an inch of boiling water in it to melt the chocolate chips up top in the bigger pot.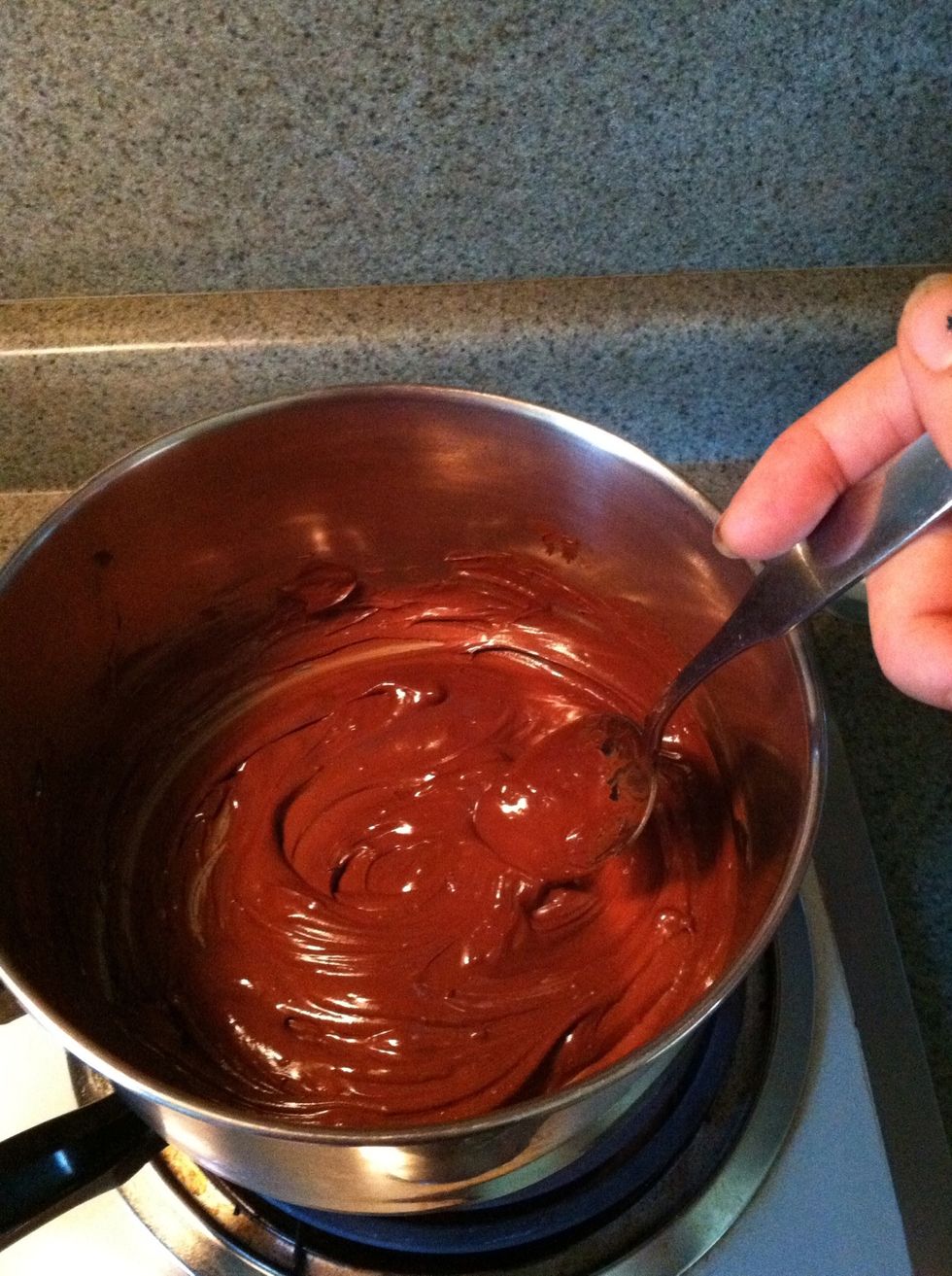 Make sure you are consistently stirring these puppies till smooth! This isn't a recipe for 'Vegan Burnt Chocolate Pudding'! Jeez!
Add the gloppy mess into your food processor where its ancestors have been patiently waiting. Pulse again until smooth!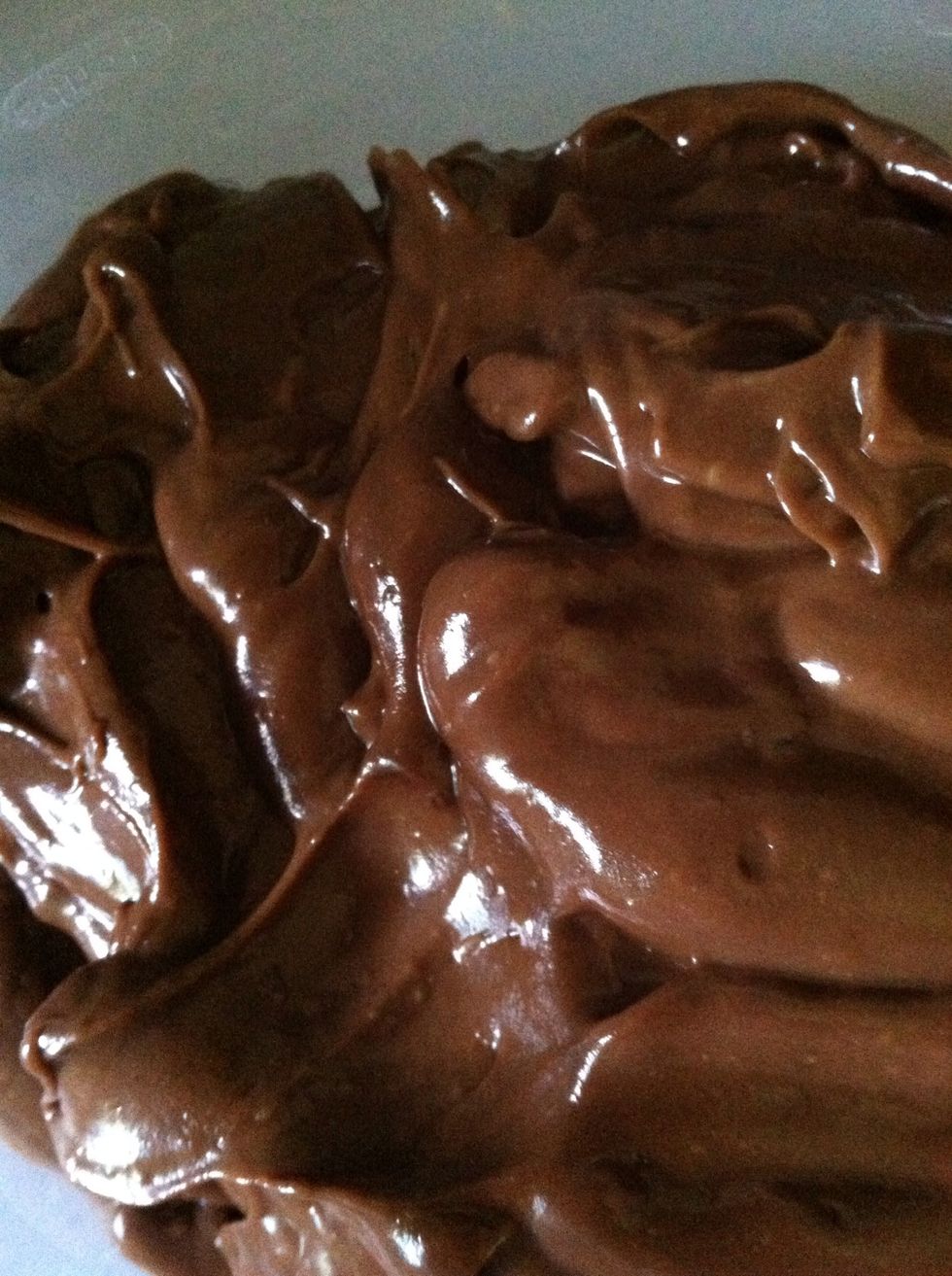 And that's all! Spoon out into a container when done! Look at how smooth and fluffy it is. I recommend refrigerating this for an hour or so. Now you have chocolate pudding where you didn't before!
Ripe avocados (2-3)
Vegan cocoa powder (4 tbsp)
Vegan chocolate chips (1 cup, melted)
Canned coconut milk (1/2 cup)
Food processor
A double broiler or two soup pans
Elise Granata
SUNY Purchase event programmer, @topshelfrecords cadet, Arts Management major at SUNY Purchase, writer, fundraiser, fun enthusiast.
Trumbull, CT/Purchase, NY