How to make vegan chocolate peanut butter crunch shake
Make Vegan Chocolate Peanut Butter Crunch Shake
28
Add ice cream and cut up bananas in a bowl.
Mash until it has a shake like consistency.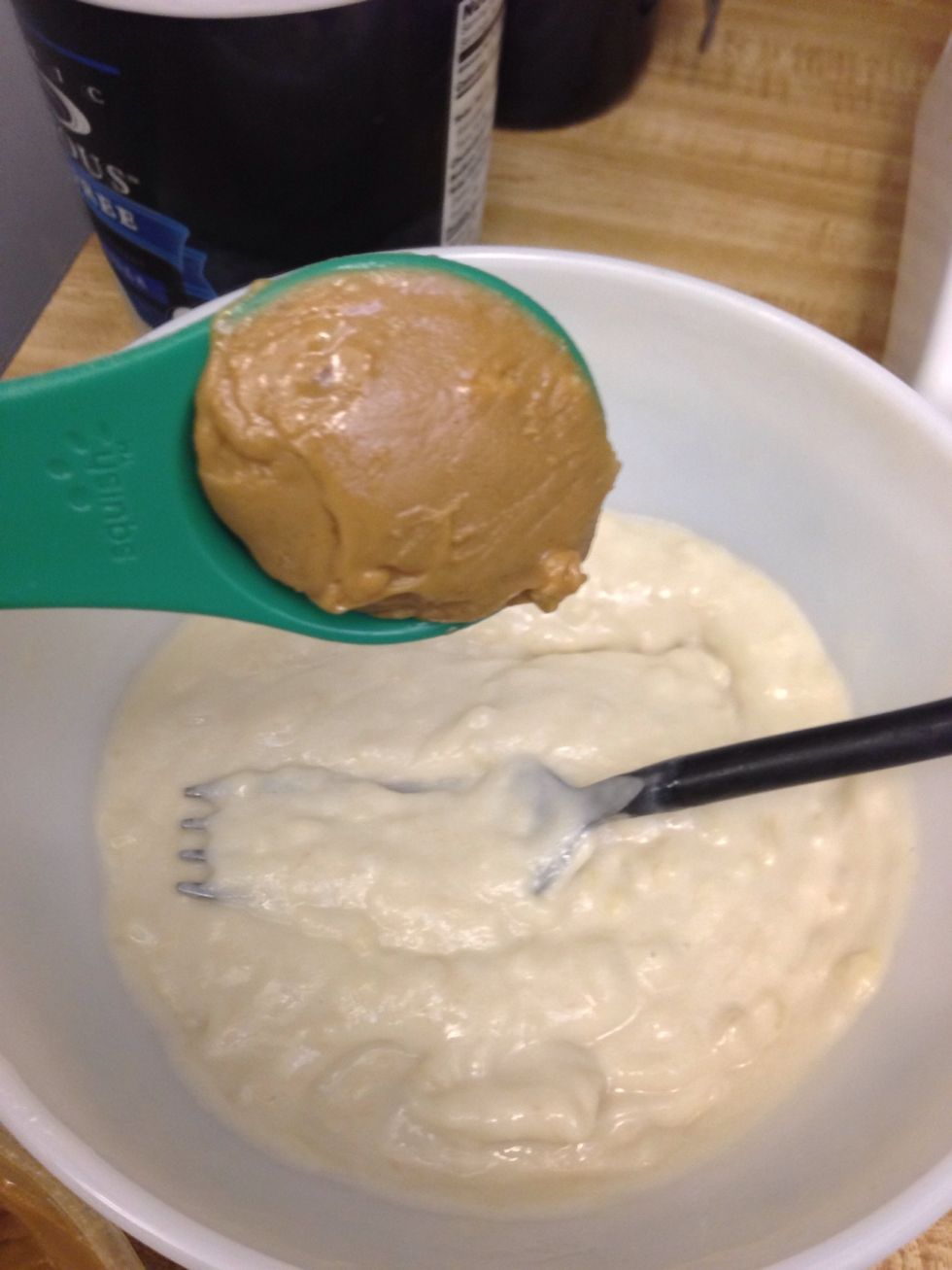 Add one tablespoon peanut butter.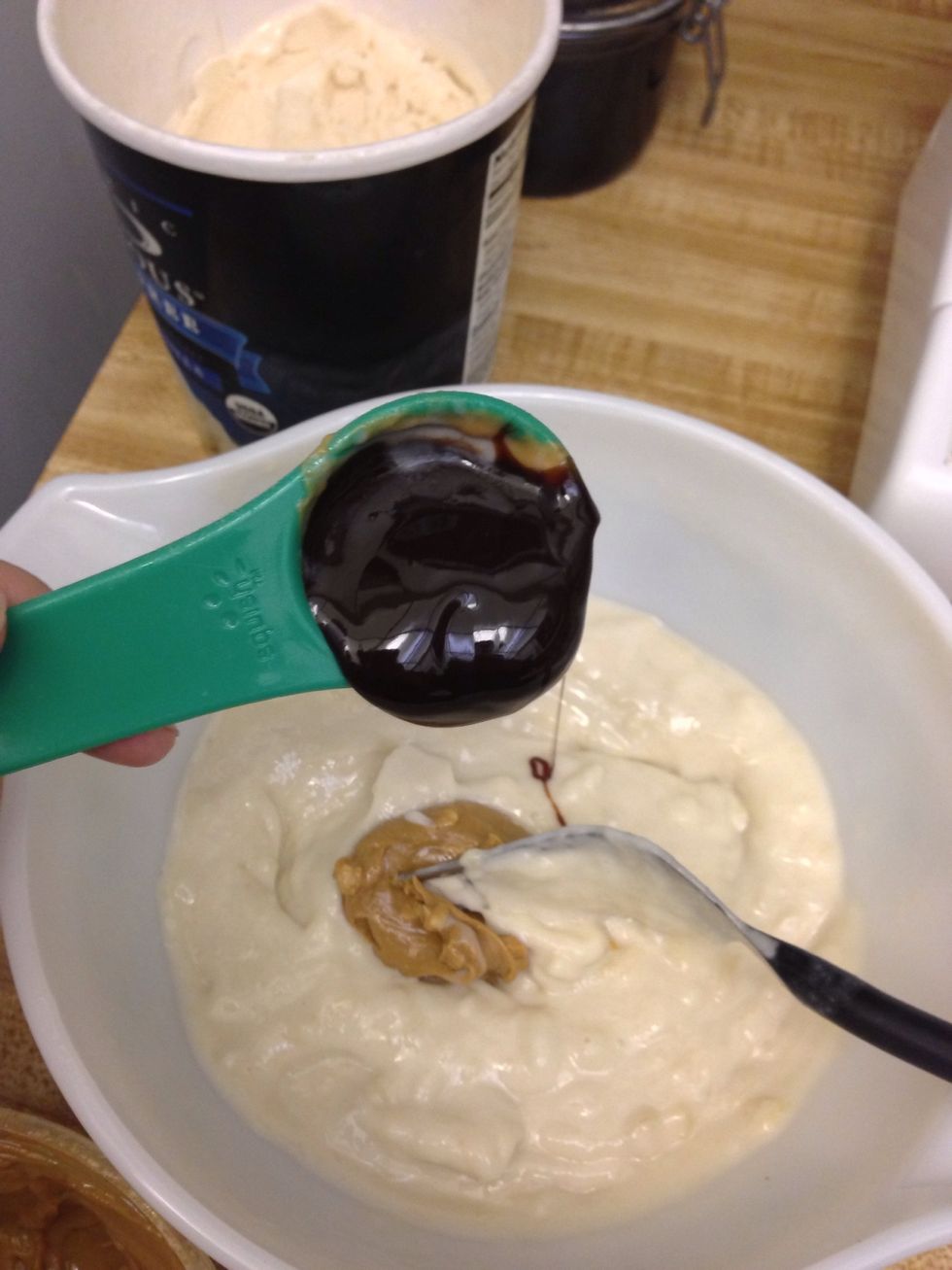 Add one tablespoon chocolate syrup.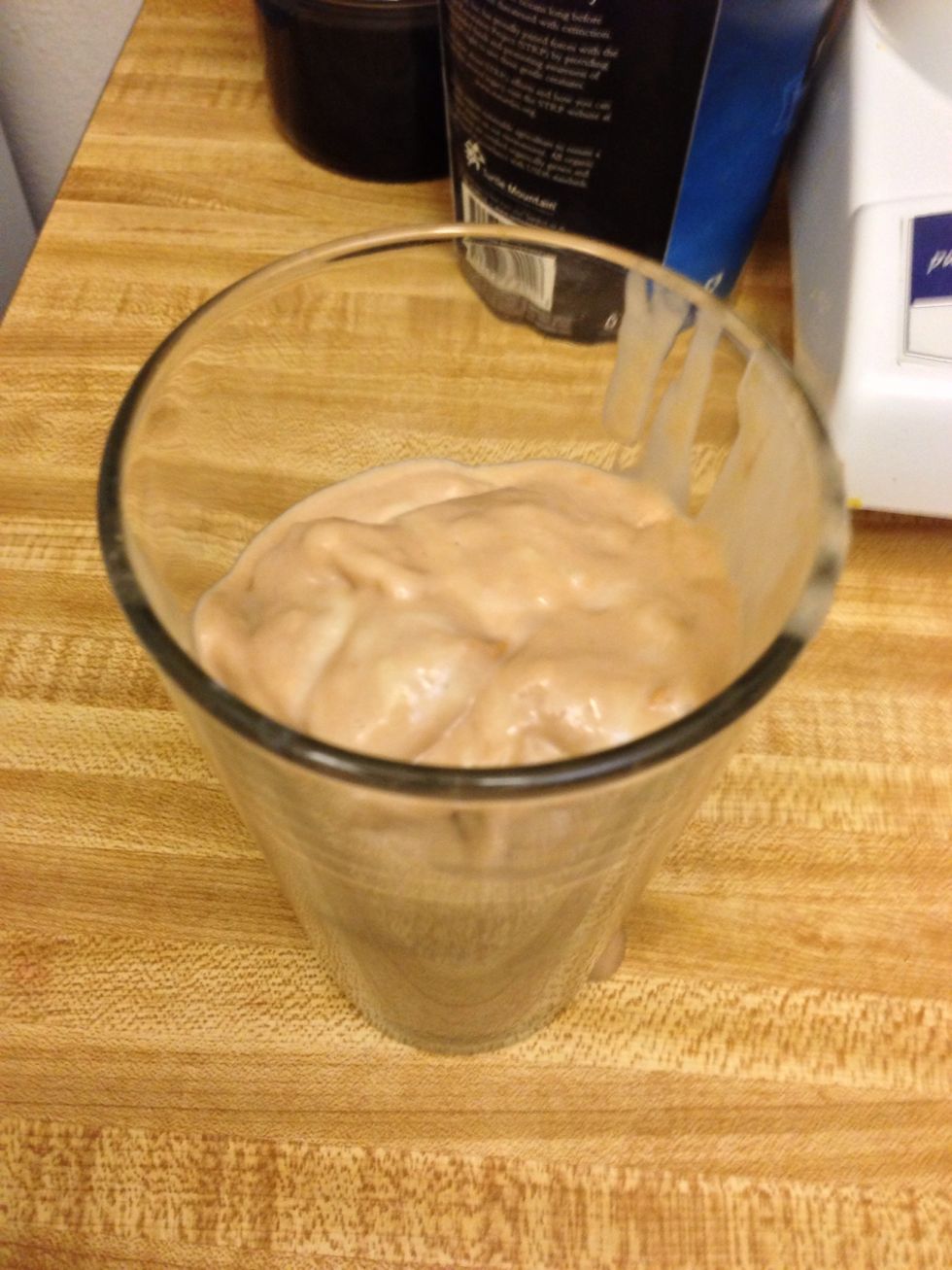 Mix ingredients and pour into glass.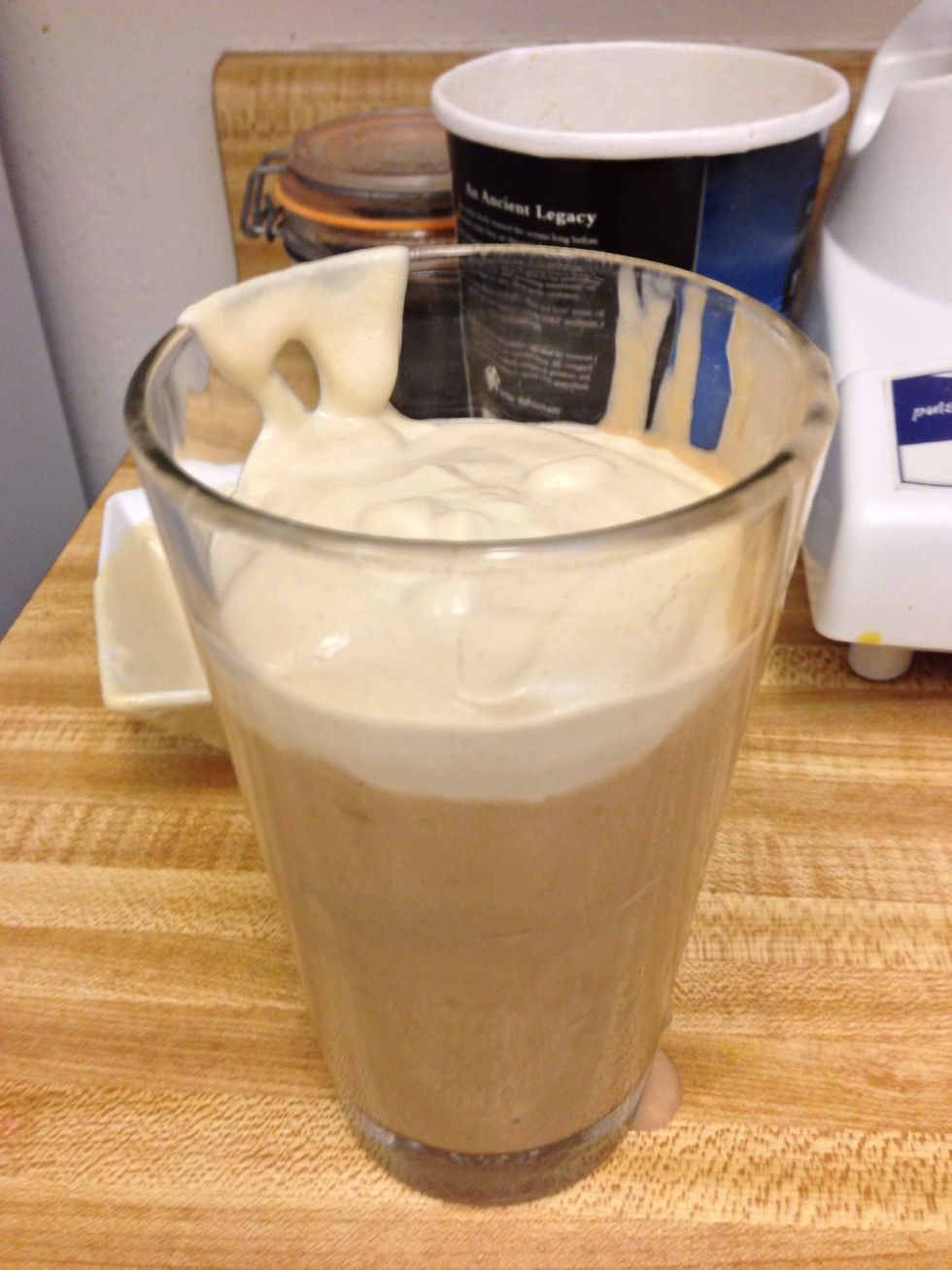 Add cashew cream. I have the recipe in a previous snap guide.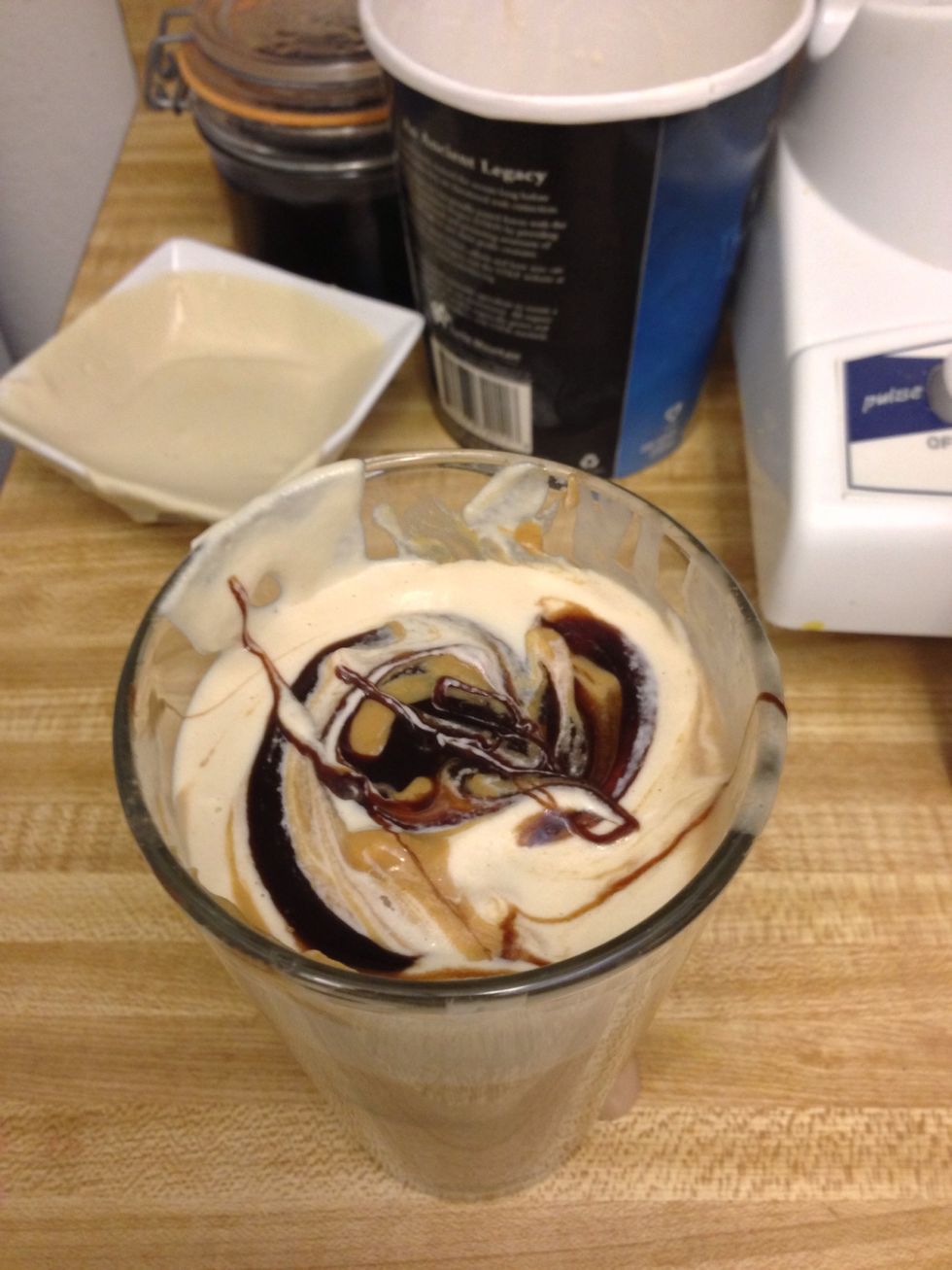 Add half teaspoon of peanut butter and chocolate sauce and swirl.
Enjoy!
1/2c Soy or coconut ice cream
1/2Tbsp Crunchy peanut butter
1/2Tbsp Vegan chocolate syrup
1.0 Banana (may be frozen)
Cashew cream