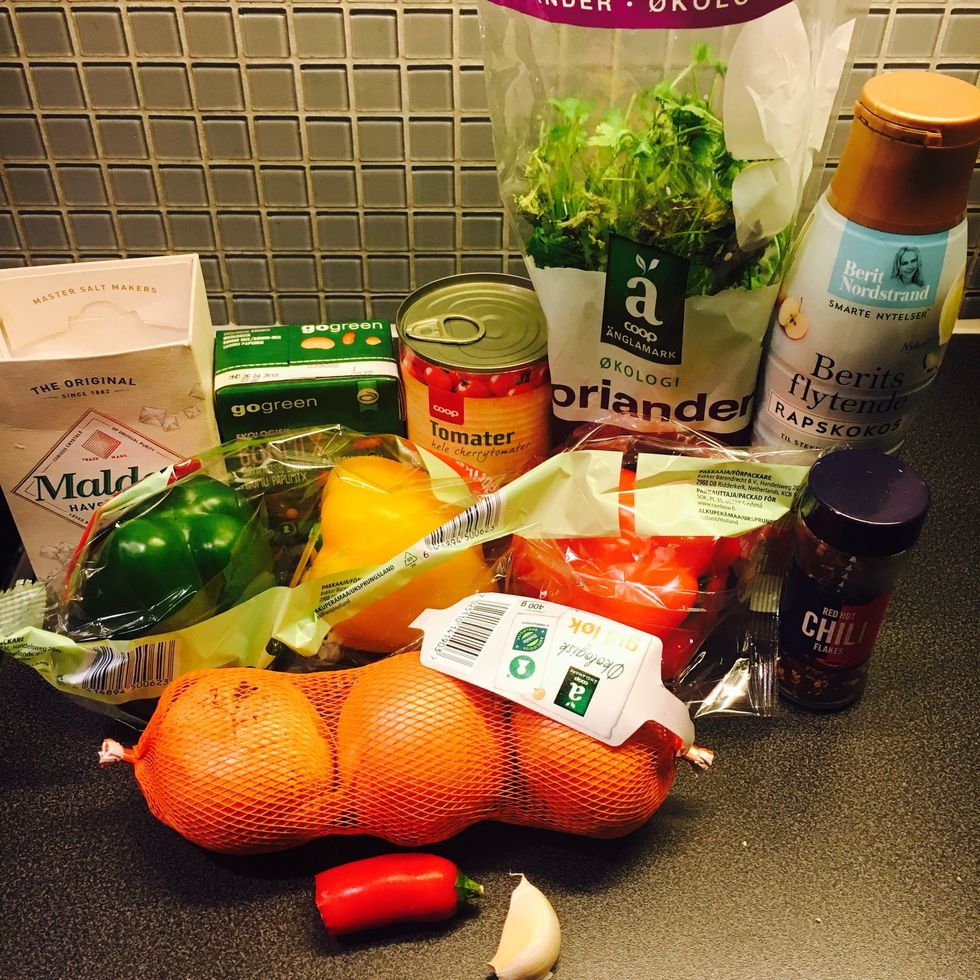 Ingredients: mixed beans, canned cherry tomatoes, red chili, yellow paprika, green paprika, red paprika, yellow onion, garlic, coriander, chili flakes, light frying oil, seasalt
Tools: casserole, ladle, knife, chopping board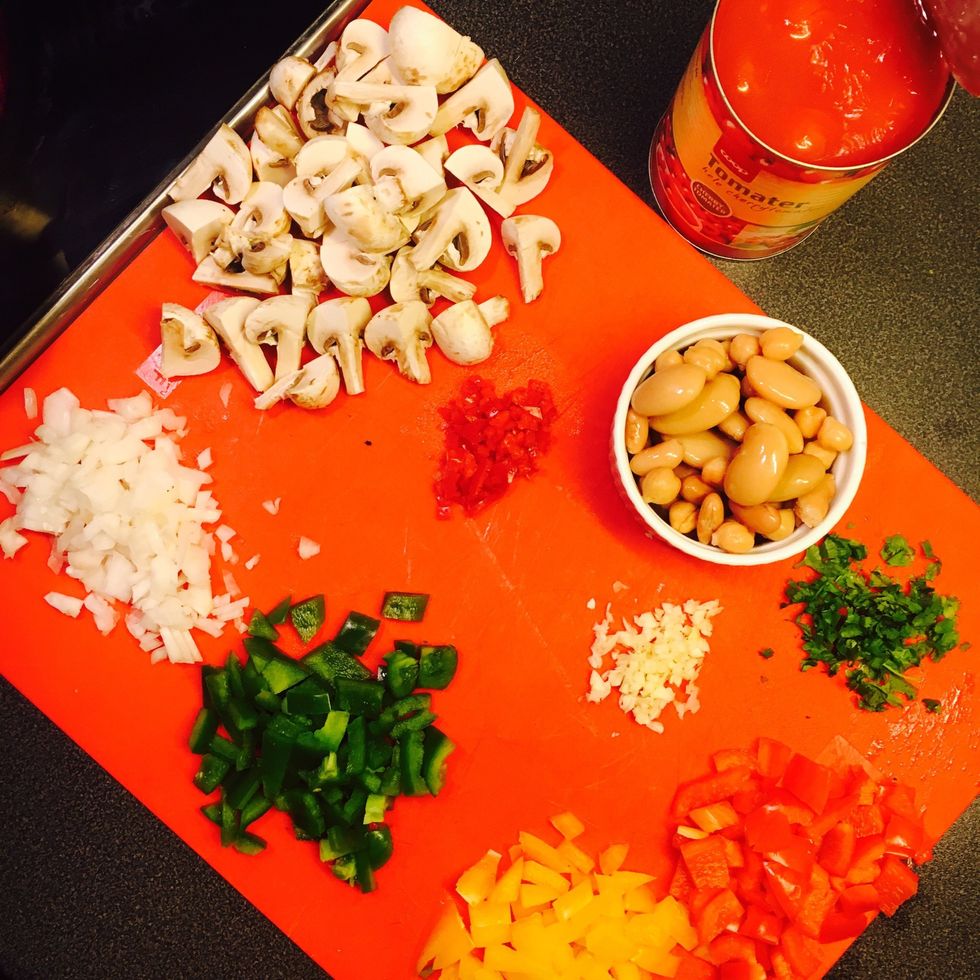 Chop all veg. Open canned tomatoes and rinse/drain the beans.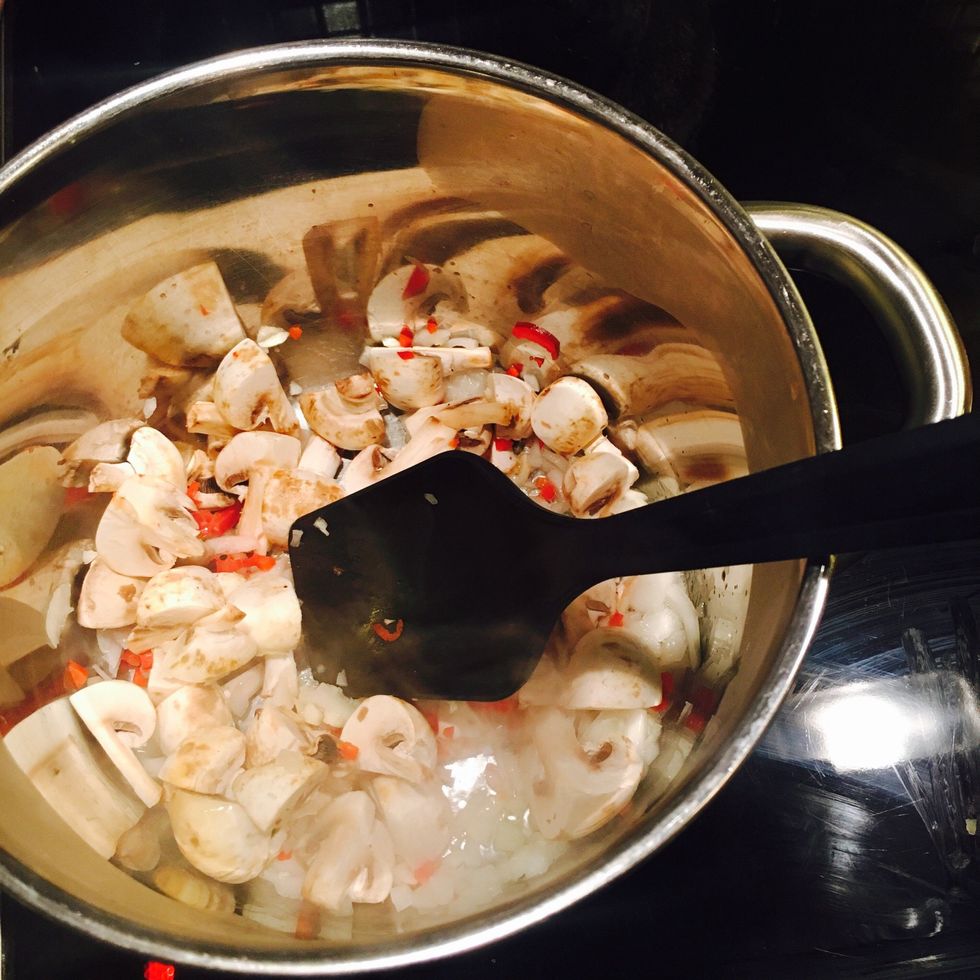 Start by frying mushroom, chili, garlic and onion (medium/high heat)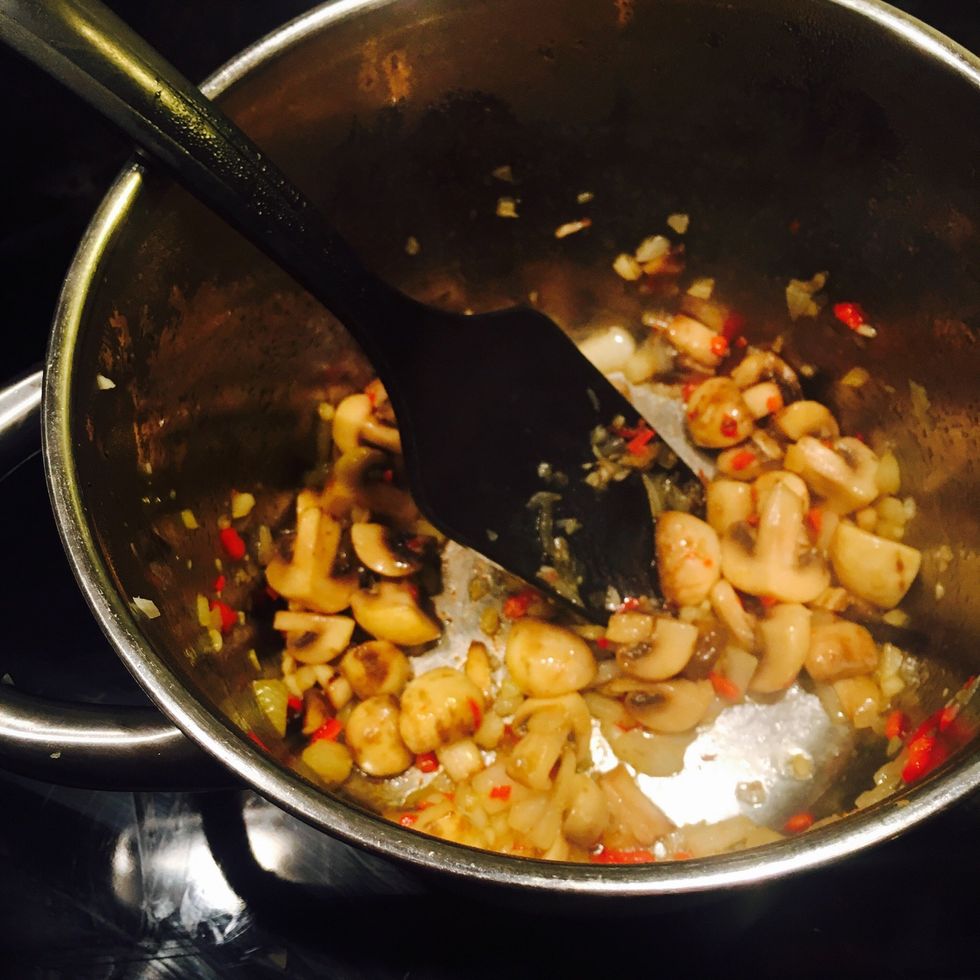 Until golden like this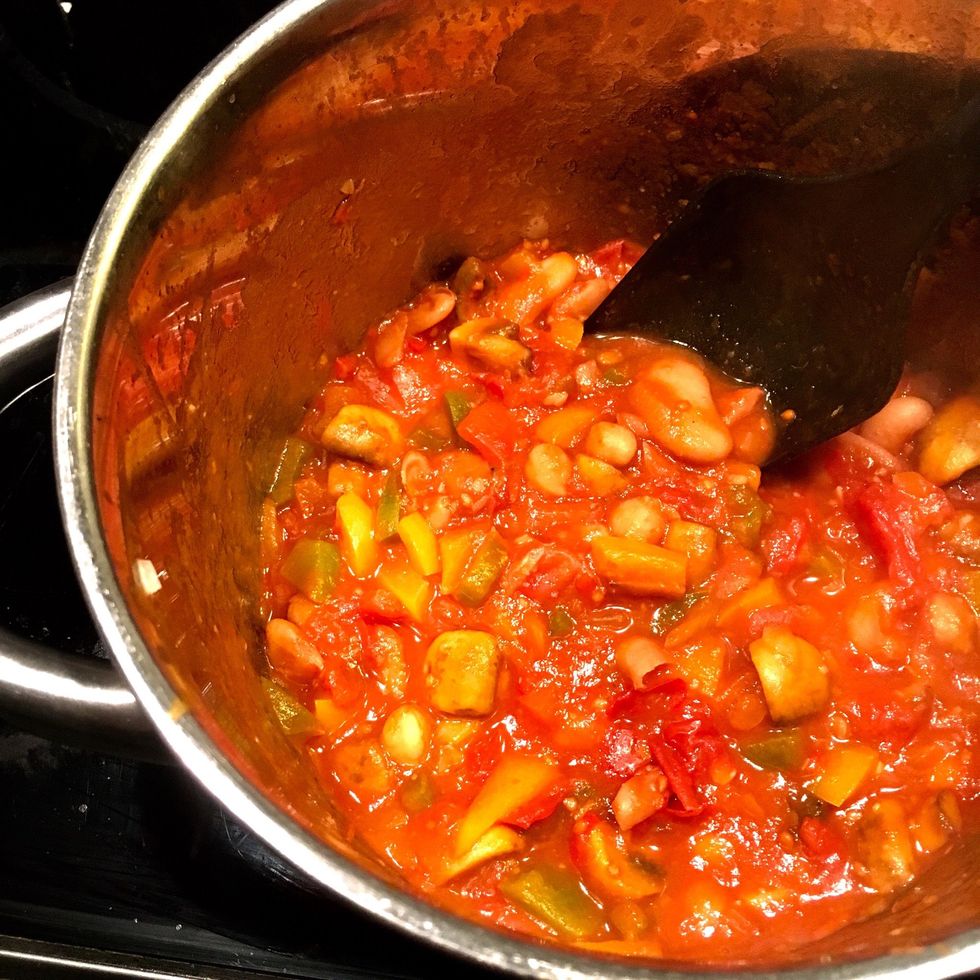 Add rest of the veg, canned tomatoes and beans. Add 1-2 dl of water. Turn the heat down to low medium and let simmer for 10-15 minutes. 'Mash' the tomatoes a little with the ladle and stir.
Serve in a bowl. Garnish with vegan cheese sauce, coriander and chili flakes. Enjoy 😋
240.0g Canned cherry tomatoes
150.0g Mixed beans
10.0 Mushrooms (small)
1.0 Garlic clove
1/2 Red chili pepper
1/2 Yellow onion
1/2 Yellow paprika
1/2 Green paprika
1/2 Red paprika
Light oil for frying
Garnish:
Red chili flakes
Coriander
Vegan cheese sauce
Beate Olav
24 from Norway?? Love making healthy food and getting inspired by clean living?? \n?Iherb discount code: NMW964\nContact: olav.beate@gmail.com\n\n\n