Make Vegan Chickpea, Mango and Coconut Salad
60
Open the canned chickpeas, rinse them in cool water, and drain them. You may need to rinse them gently several times. cut half the mango into thin julienne slices. Set the rest aside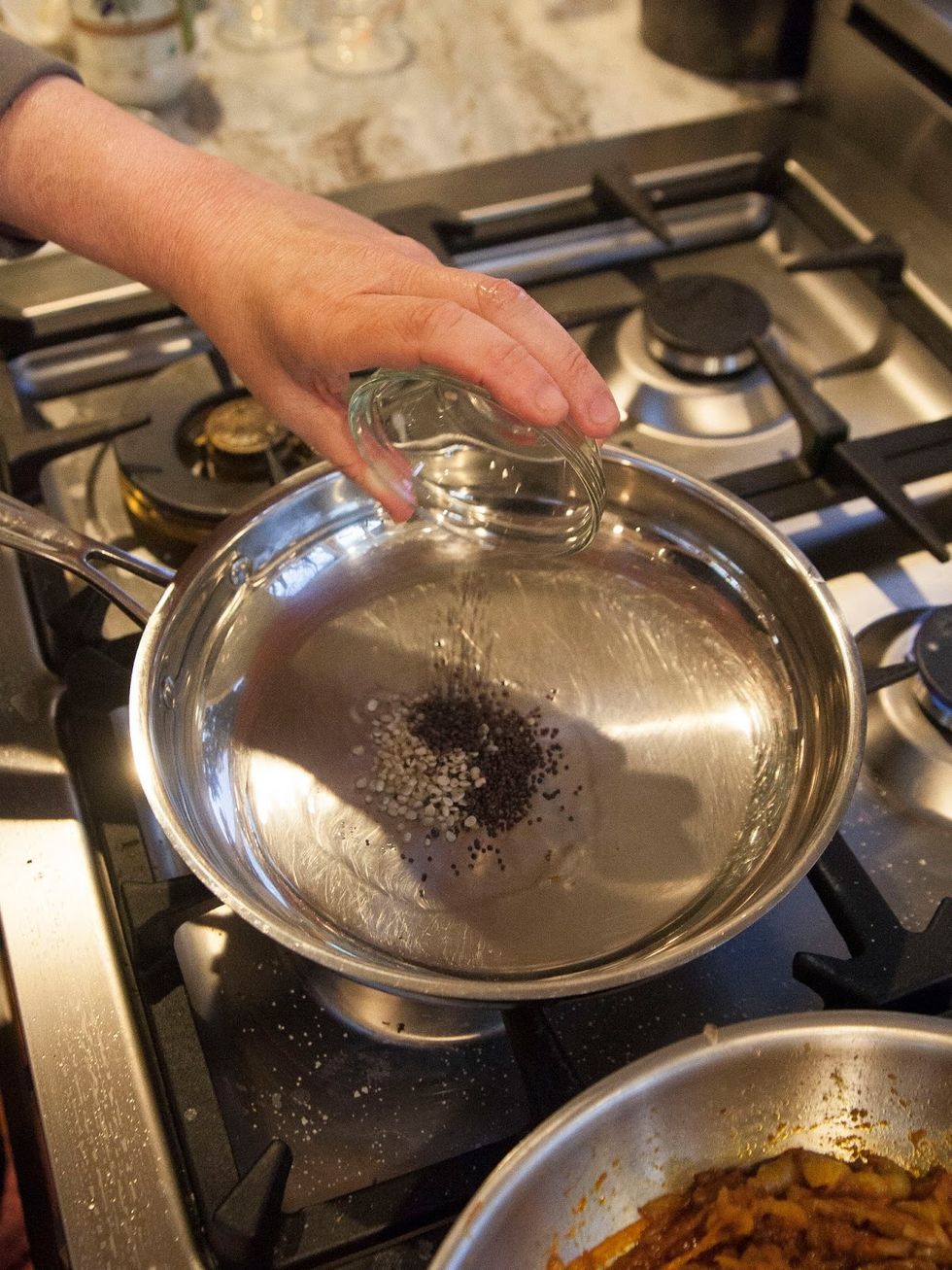 Heat the coconut oil in a saute pan or kadhai. When the oil is hot add in the mustard seeds and urad dal.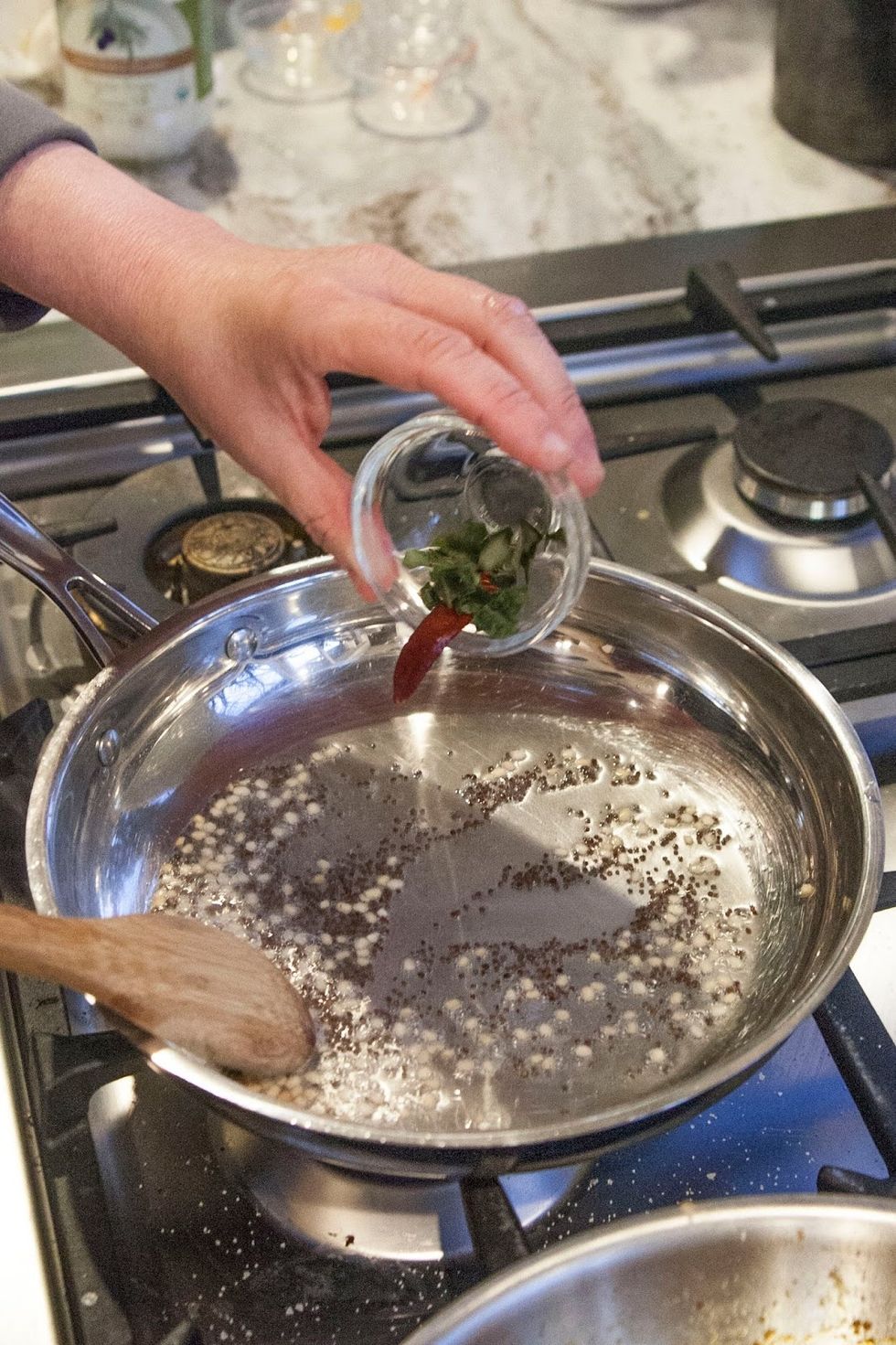 When they start to sizzle and pop, toss in the dried red chili.and curry leaves.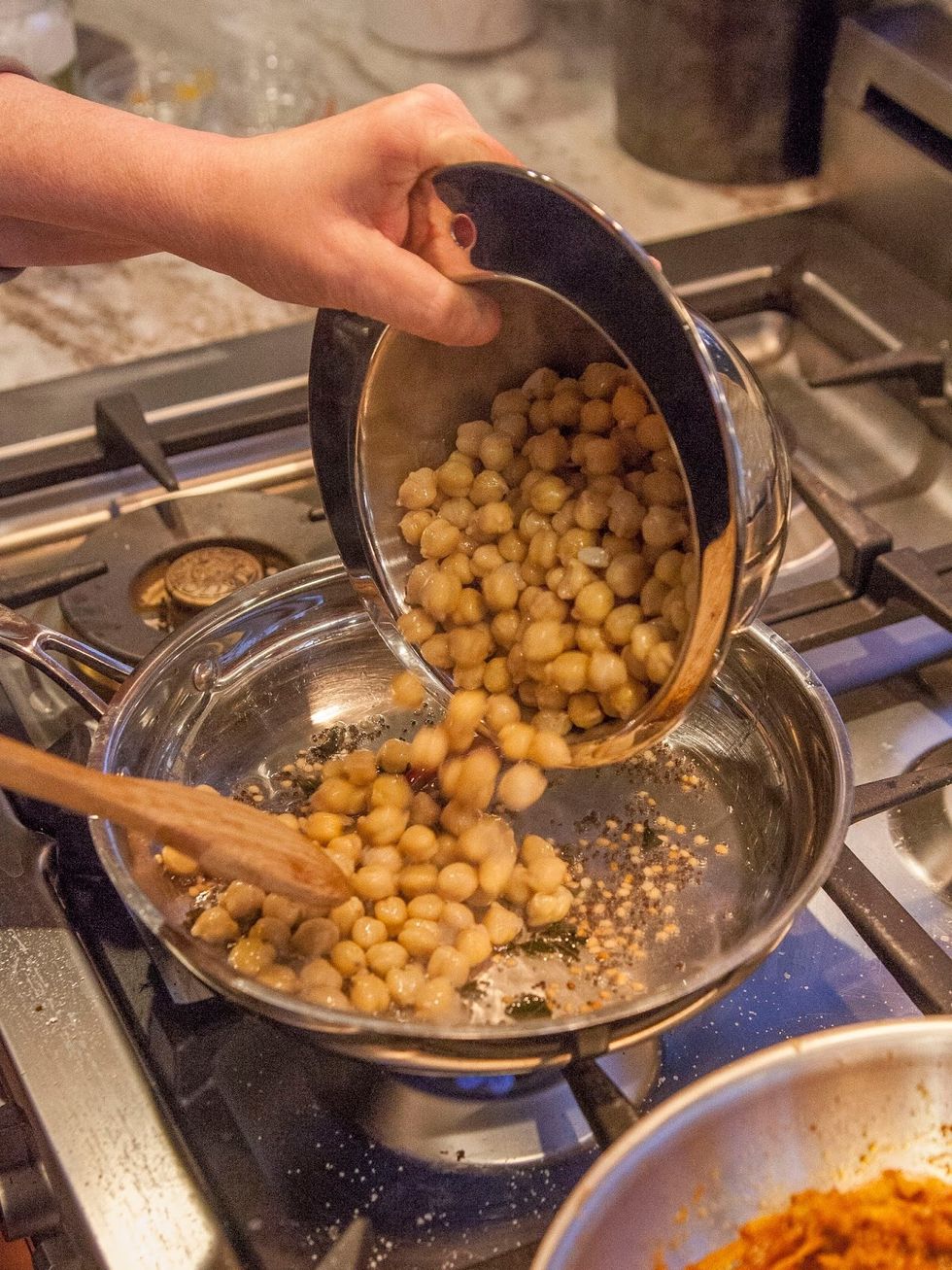 Stir everything around for a minute or so, then add in your drained chickpeas...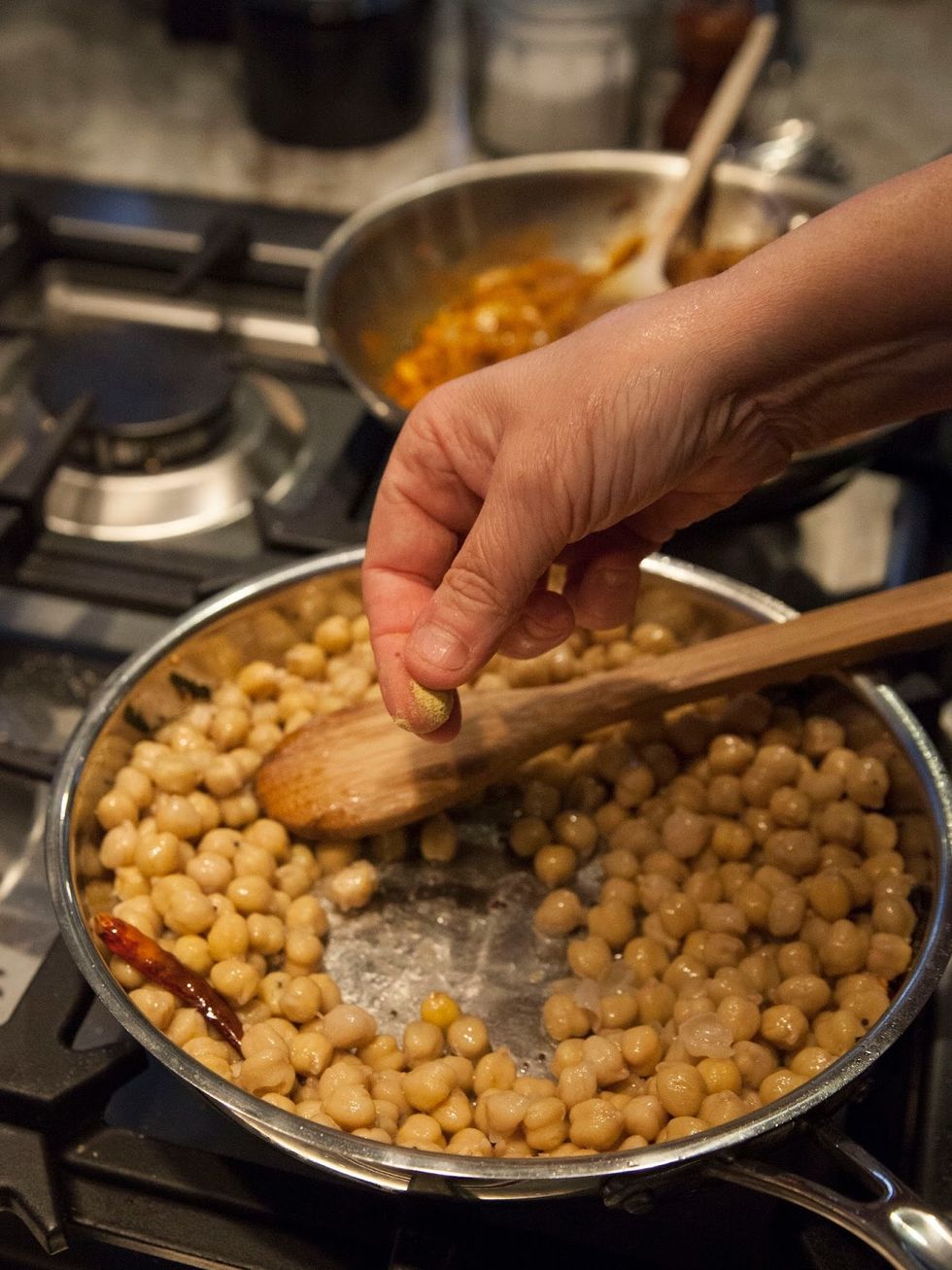 Add in the 1/2 tsp of salt, and a pinch of hing.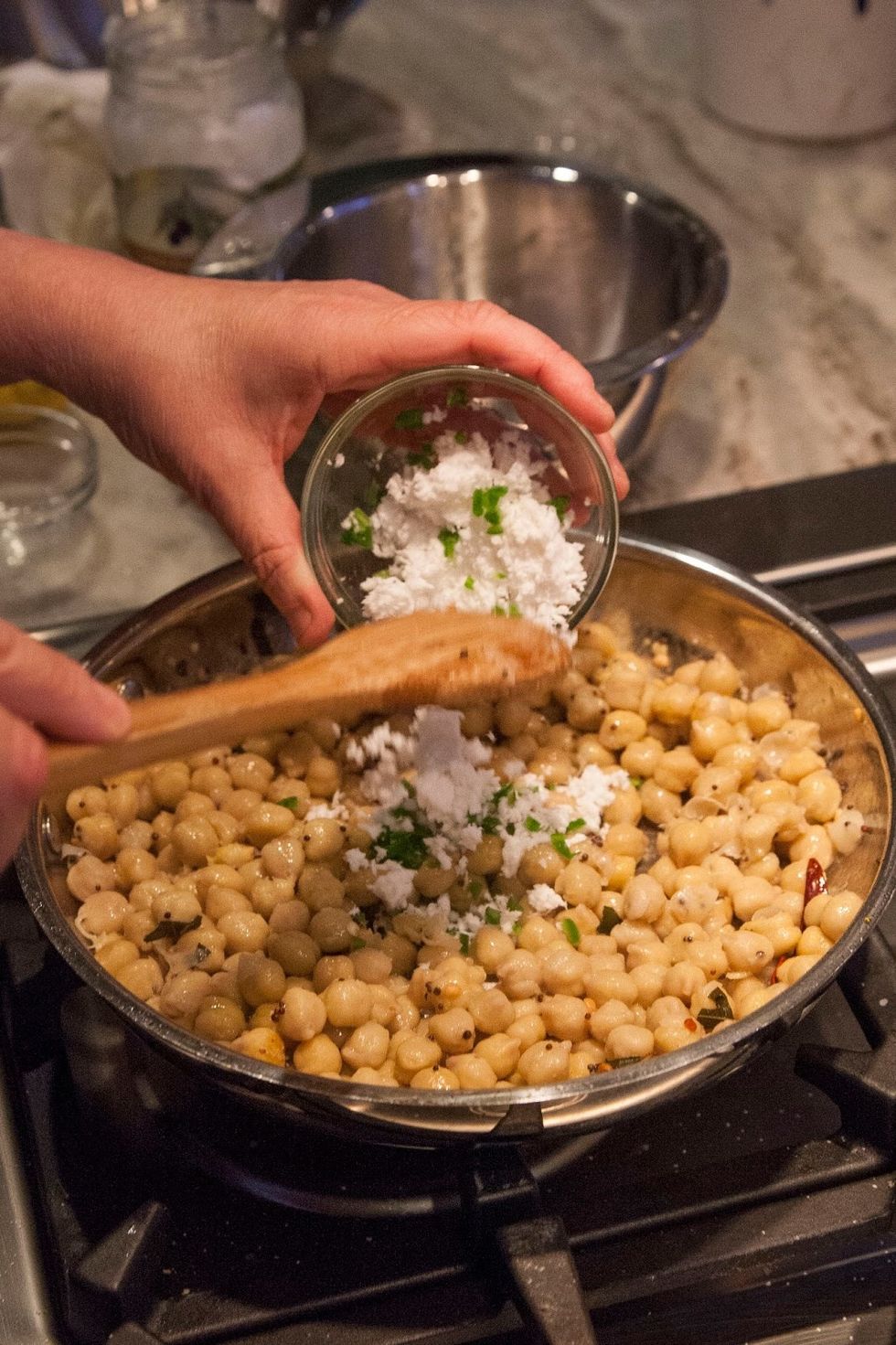 Saute everything together for about 3 minutes then take the pan off the heat. Add in the coconut...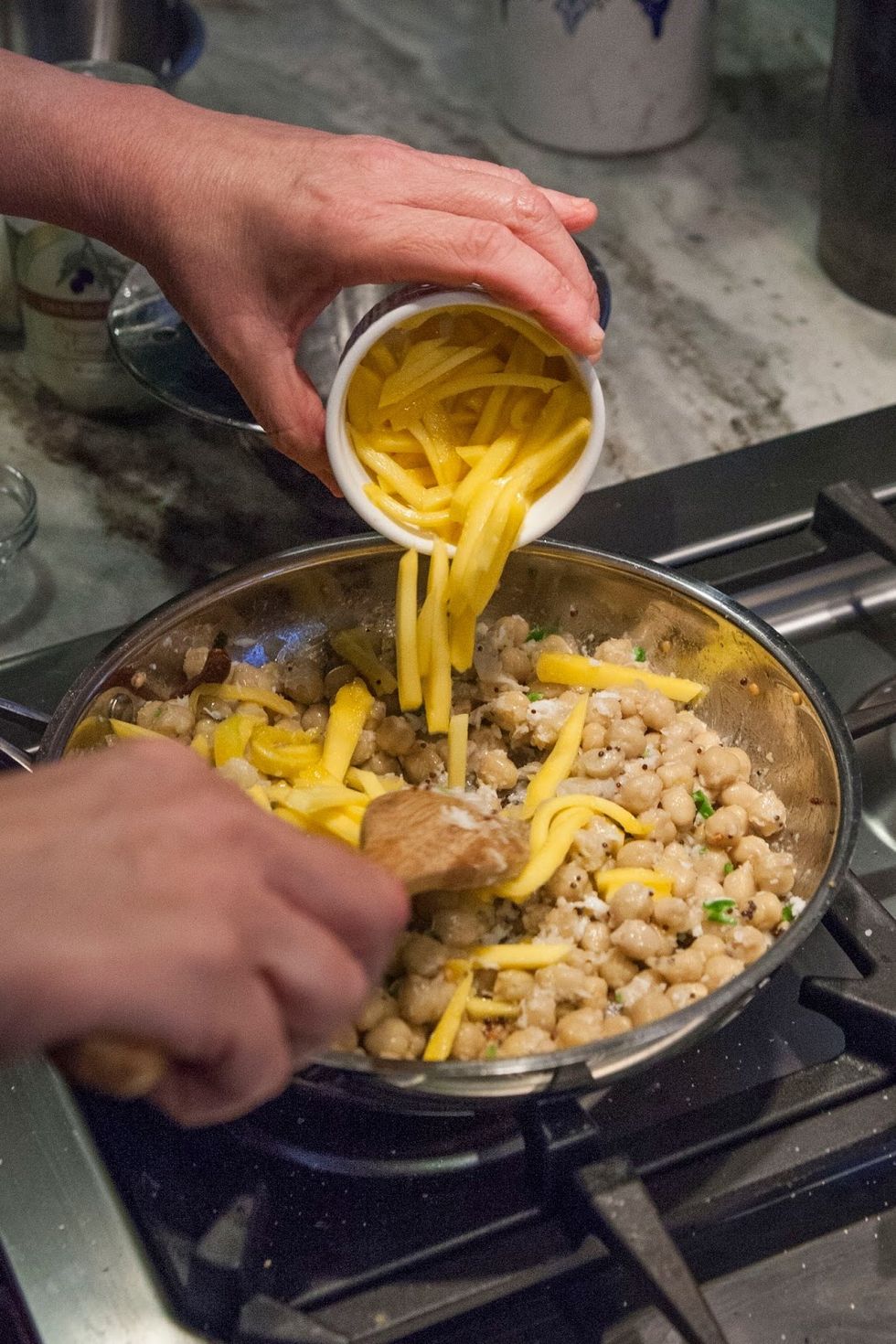 ...Mango julienne...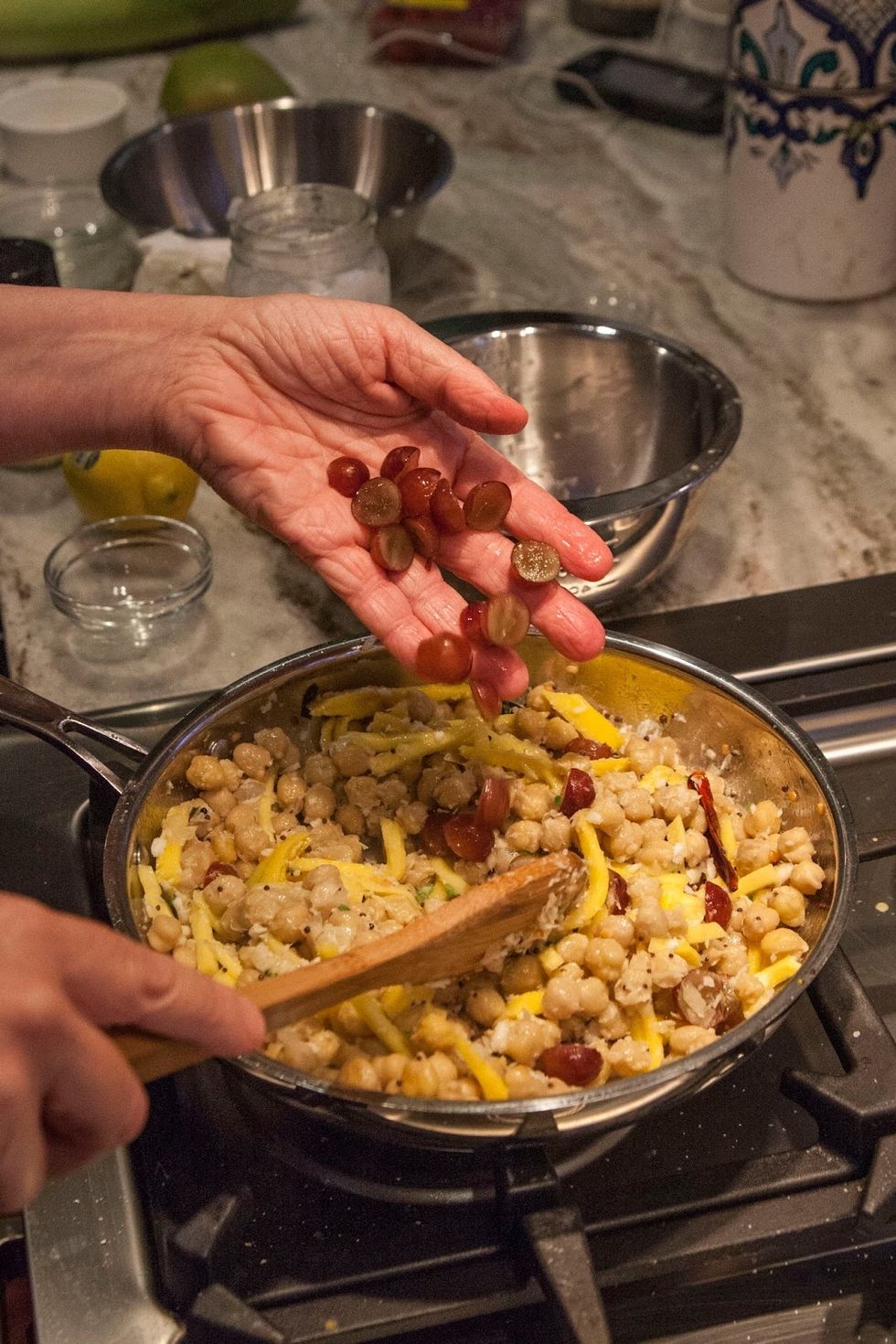 Chopped red grapes...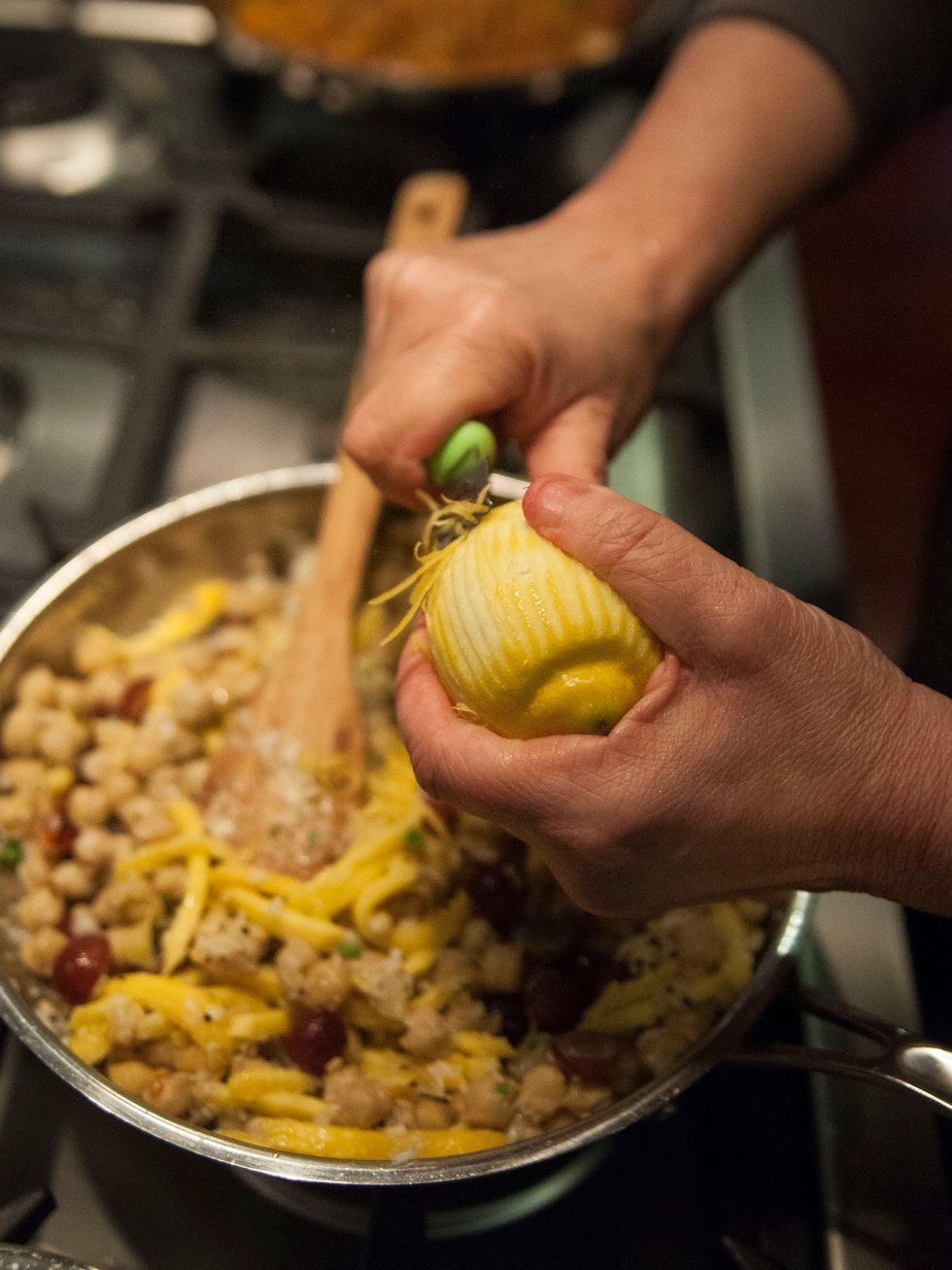 And finally the zest of one lemon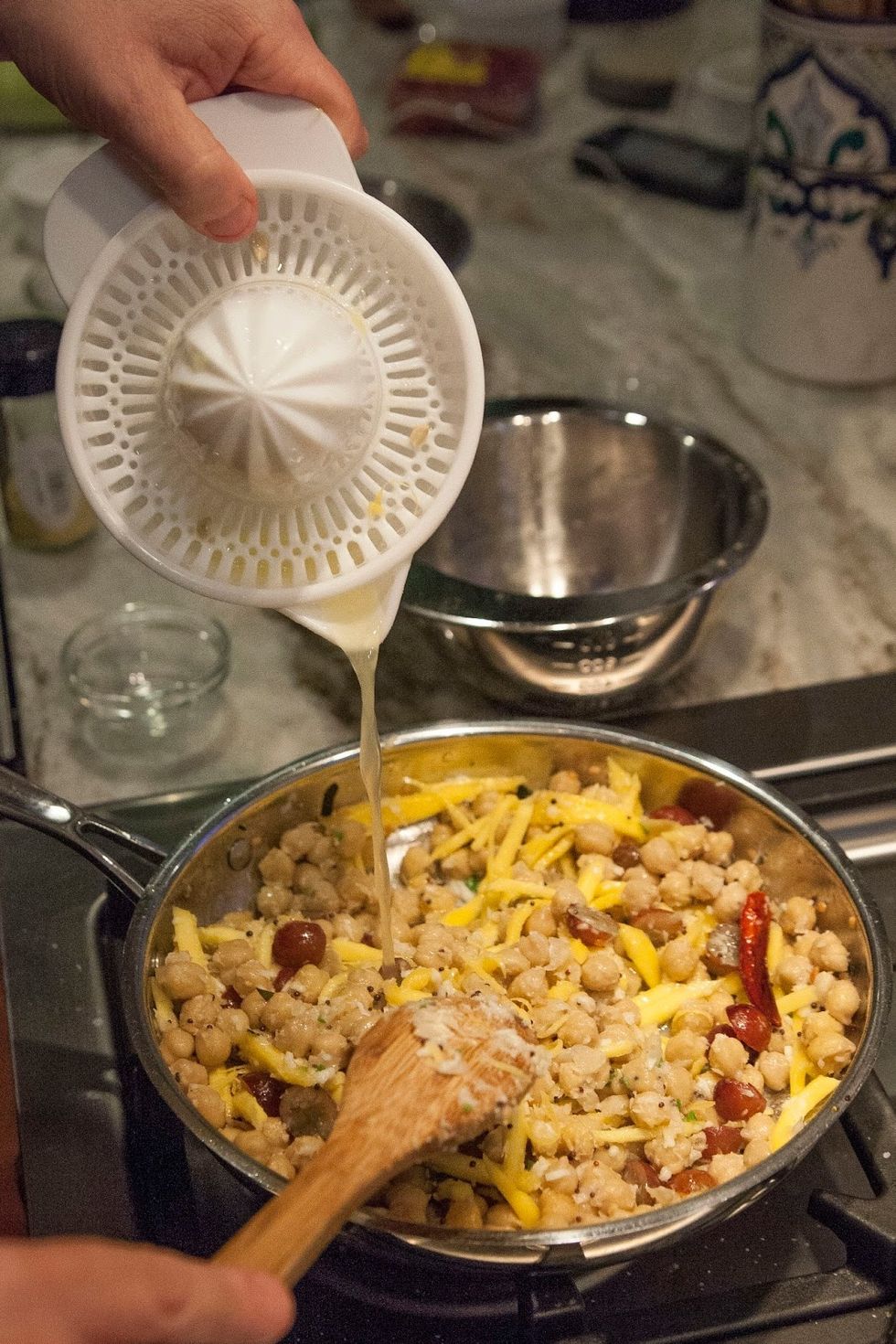 and juice of 1 lemon...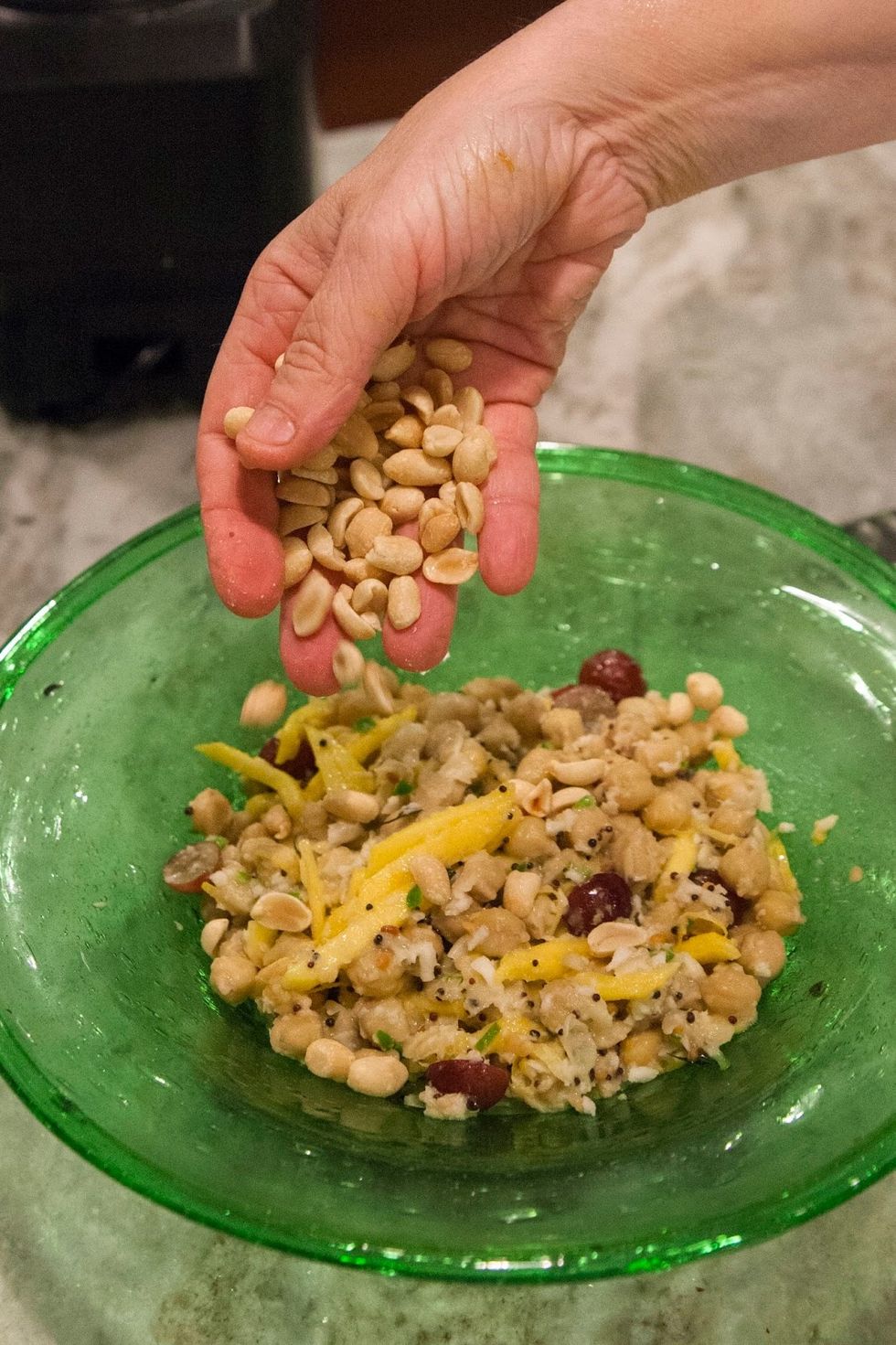 ...and finally the peanuts. Stir everything together well. Set it aside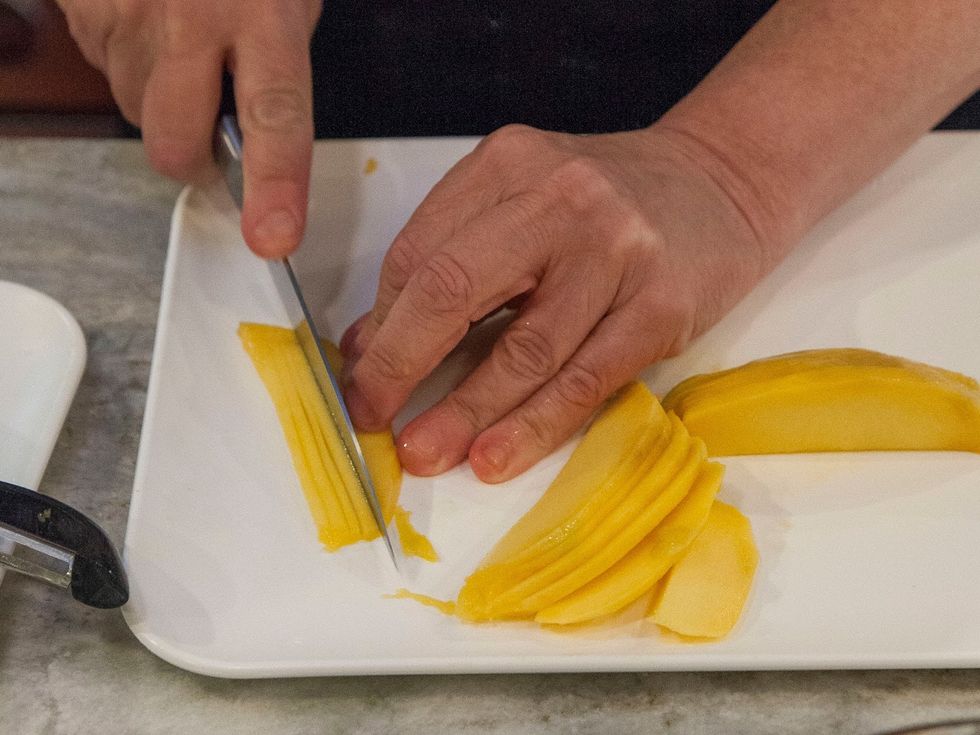 Then peel and thinly slice your mango. Arrange the peeled slices fan like on a plate. Add the chickpea coconut salad mixture to the top of that.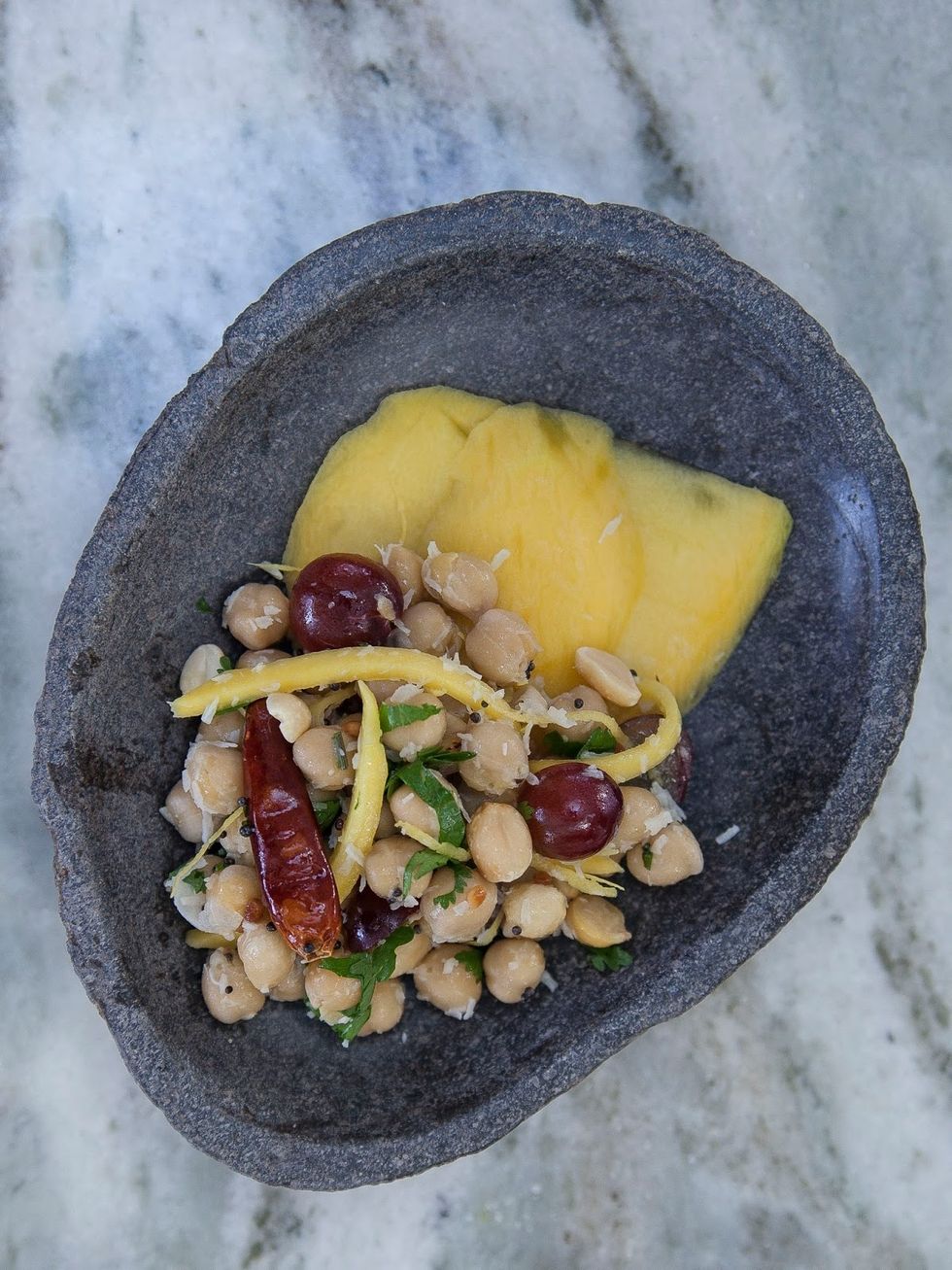 Sprinkle with a bit of chopped fresh cilantro and serve it up.
1.0 16 oz can of chickpeas
2.0tsp coconut oil
1/2tsp salt
1.0tsp mustard seeds
1.0tsp urad dal (optional)
1.0 dried red pepper
1.0tsp chopped curry leaves (fresh or frozen)
2.0Tbsp grated fresh or dried unsweetened coconut
1.0 serrano chili, minced
1/2 green mango
1.0 handful of red grapes
1.0 lemon
1.0Tbsp chopped fresh cilantro
1.0pch hing (optional)
1/4c roast unsalted peanuts
Kathy Gori
Screenwriter, long time Indian cook, lover of Indian foods, Saturday morning Cartoon voice. For more recipes visit my website www.thecolorsofindiancooking.com