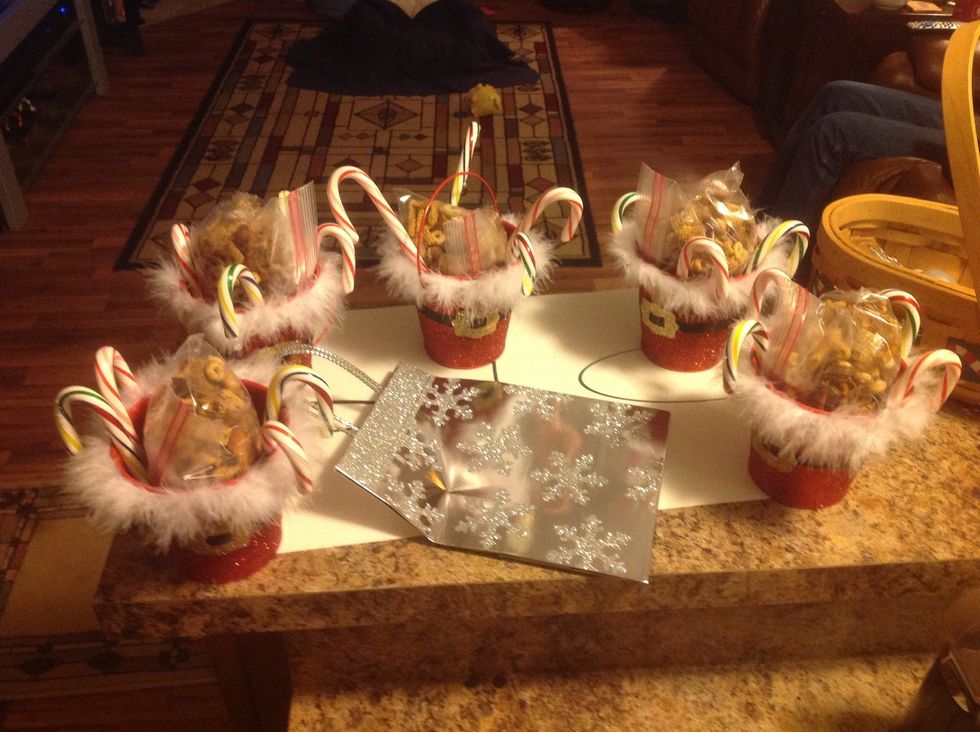 Airtight plastic sandwich bags should keep this fresh for a few days, if it lasts that long.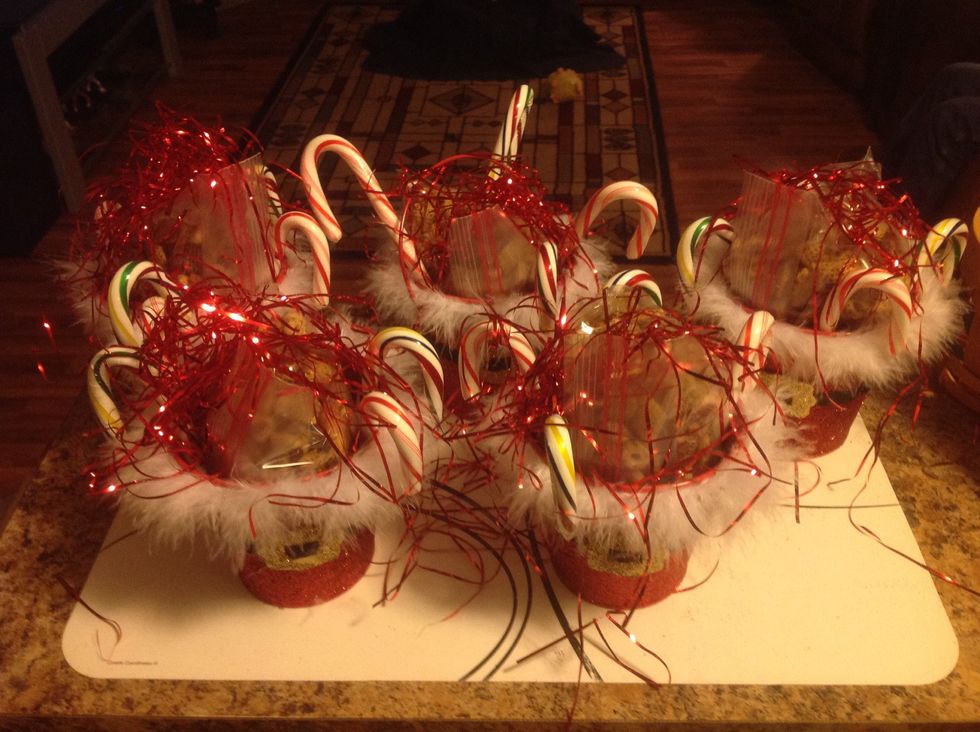 Maybe the red icicles are a bit much, but now I want to make more chex mix and do a different theme for little treat buckets.
Mix cereal, nuts, pretzels and crackers in a very large bowl or a large clean paper grocery bag.
Melt the coconut oil and mix in the spices. Drizzle about a third over the raw chex mix and stir or shake if in a bag. Do this twice more, then get ready to bake.
Using a jelly roll pan is best because it has sides to keep in the chex mix; lesson learned and oven cleaned :)
Stir after about 15 minutes, bake for another 15 or to desired crunchiness.
9.0c chex cereal, mix of Rice, Corn & Wheat, Cheerios
1.0c pretzel sticks
1.0c mix of raw almonds, dry-roast peanuts, raw cashews
1.0c garlic Melba crackers, broken up
6.0Tbsp coconut oil
2.0Tbsp vegan worcestershire sauce
1.0tsp garlic powder
1.0tsp onion powder
0.0tsp Slap Ya Mama cajun seasoning, easy it's HOT
1.0tsp celery salt