How to make vegan "cheesy" kale chips
This is an upgrade on the typical oil and salt homemade kale chips. Its a slightly altered version of a recipe found on Instagram by Britt Leeb.
54
Soak cashews for an hour to soften them. In the meantime, clean and cut bell peppers into strips. Also clean, dry and break kale into bite size pieces. After an hour, drain cashews and rinse.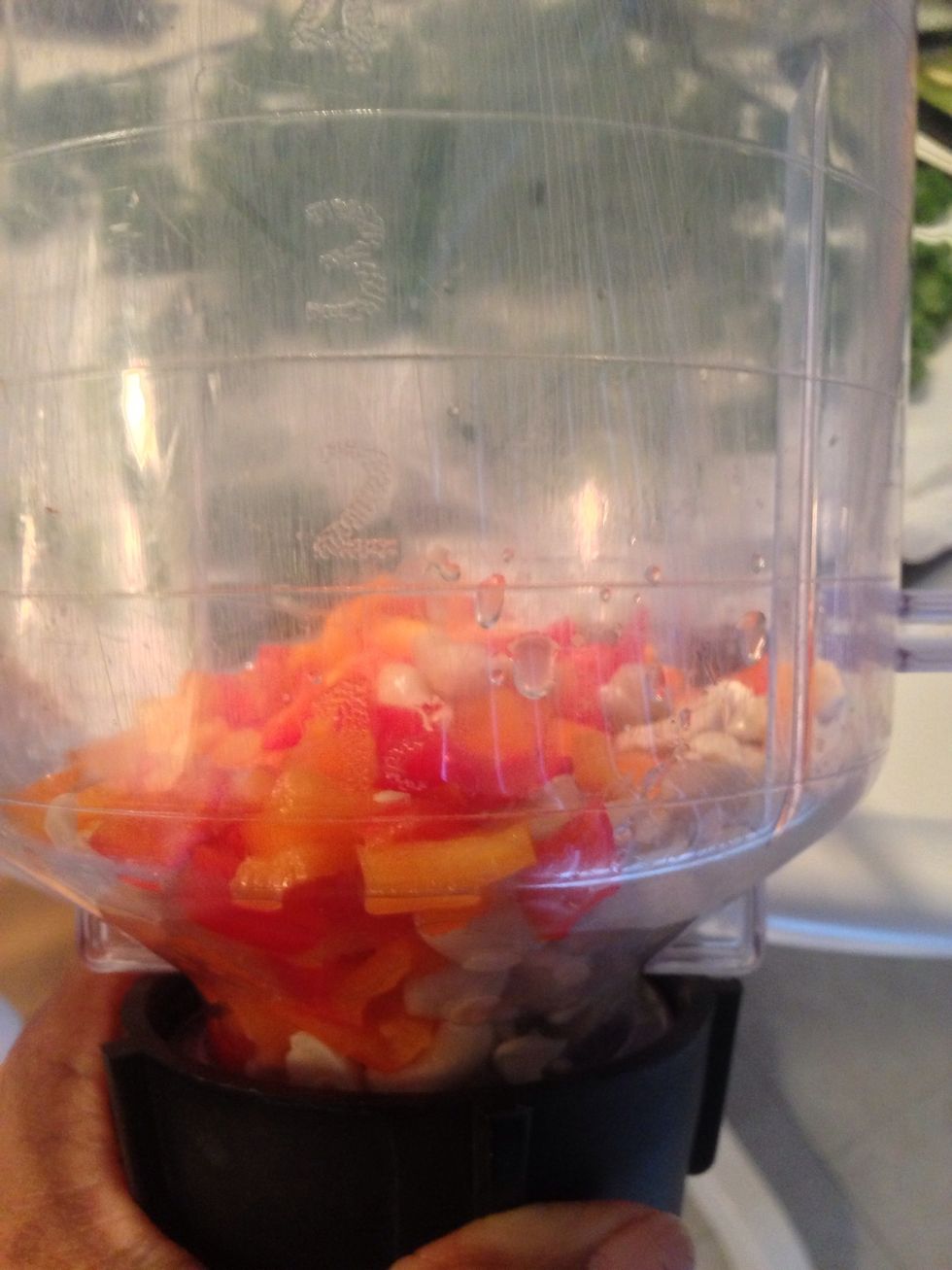 Put 1/2 cup of soaked cashews and 1/2 cup of bell pepper strips in a blender.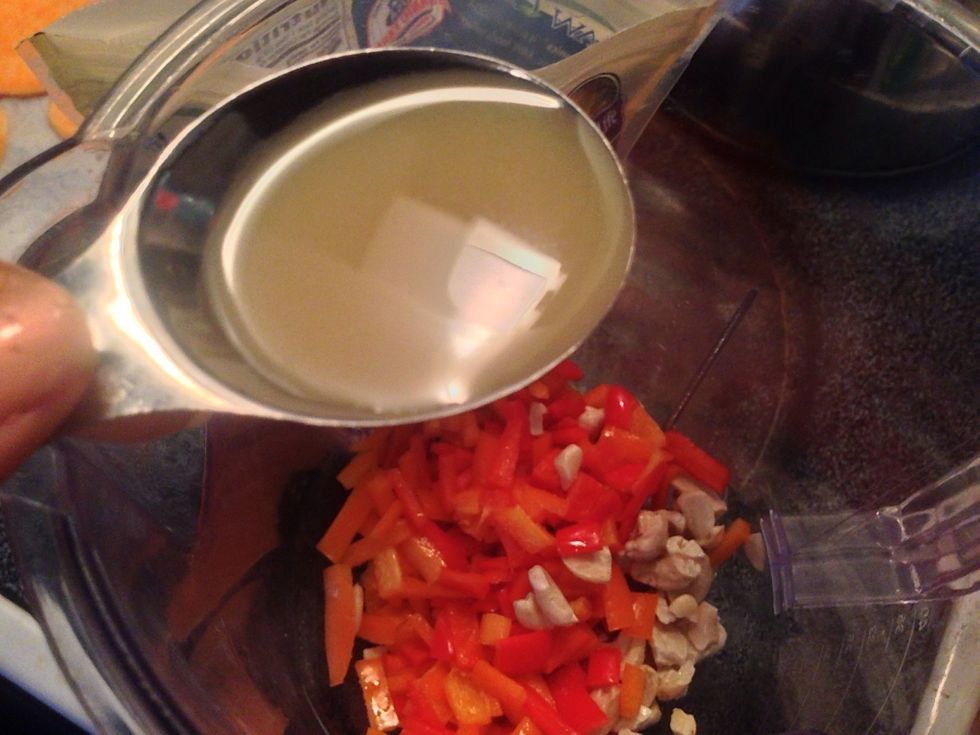 Add 3 tablespoons of lemon juice. I used a little more to make the kale chips a bit zestier.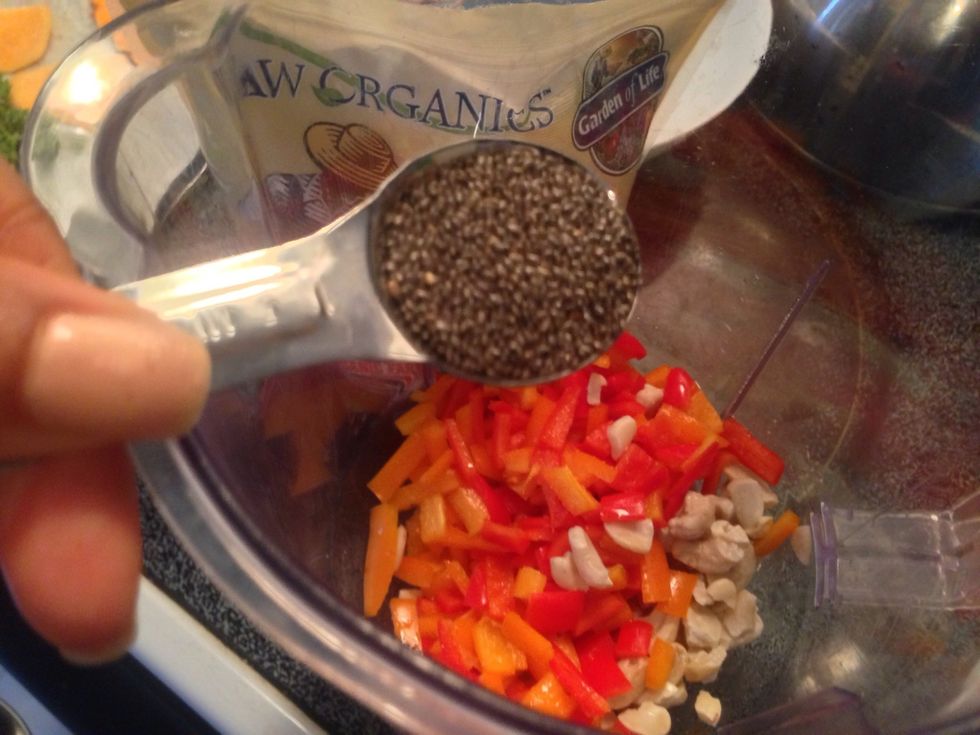 Then add 1 teaspoon of chia seeds and blend.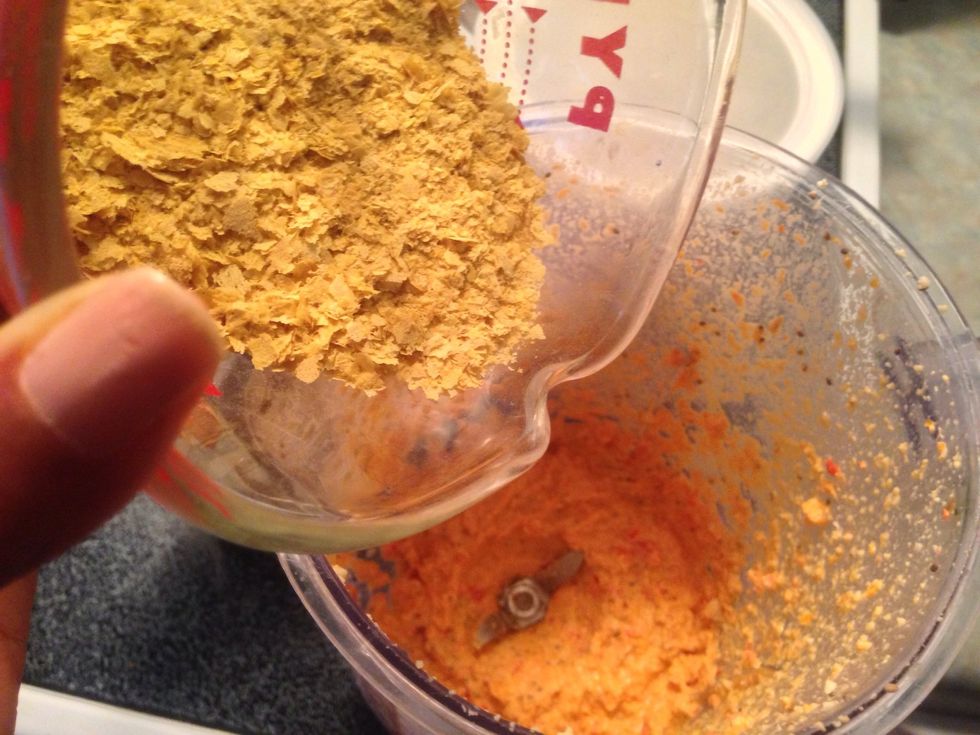 Now add nutritional yeast and blend further. If mixture is too thick add a tablespoon more at a time of lemon juice or water. Make sure its not to watery.
Here's the mixture. It has the consistency of a vegetable dip.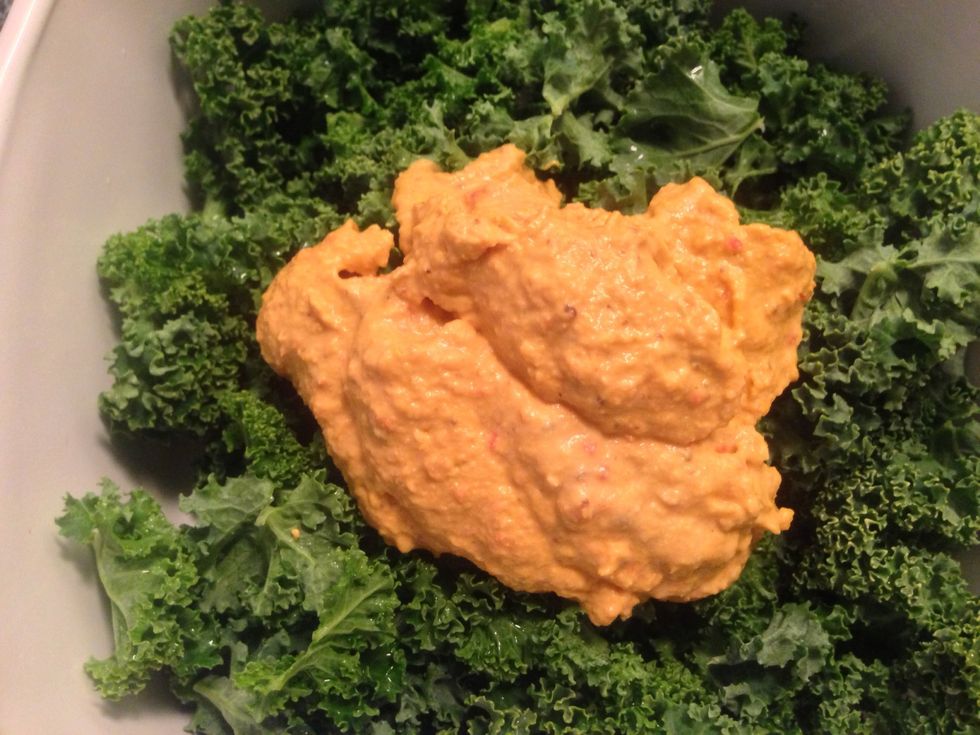 Put kale and "cheesy" mixture in a bowl. Coat each kale chip well with the mixture. Cover dehydrator trays with parchment paper.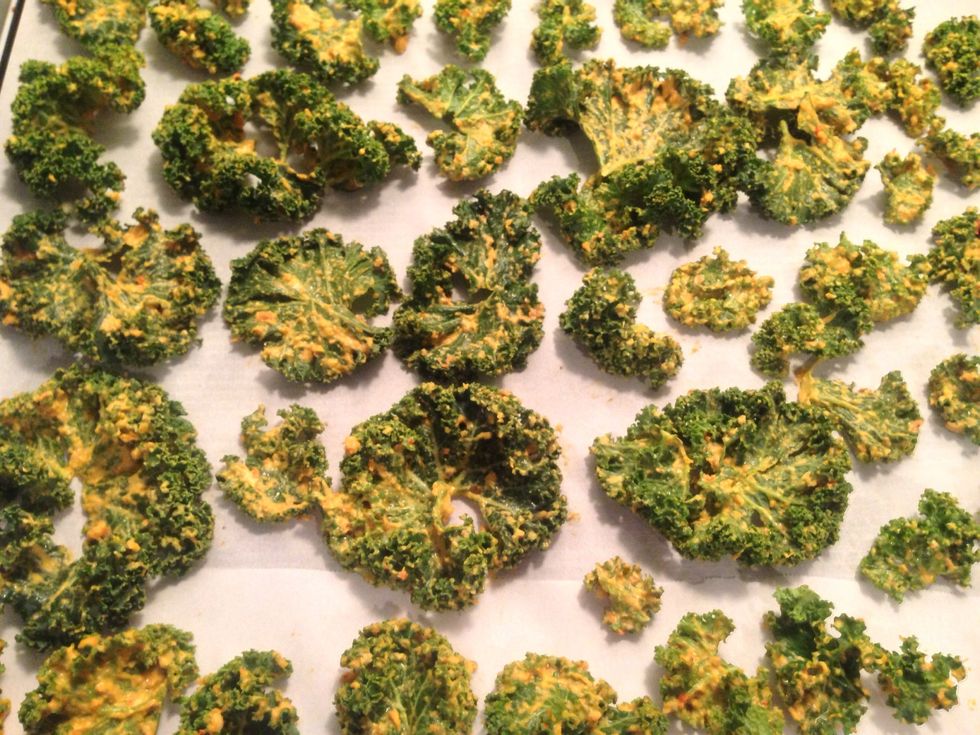 As you coat pieces of kale with the mixture place each on the parchment paper on the trays. Dehydrate at 120 degrees. Time varies (2 to 6+ hours), depending on your desired crispiness.
Here's the finished product. The nutritional yeast gives it a cheesy taste and they are yummy! I love that these are flavorful without oil and/or salt. Plus, they're packed with nutrition.
Kale chips can be made in the oven on the lowest temp instead but are crispier and stay crispy when dehydrated. Store dehydrated chips in an air tight container. Consume oven made chips immediately.
1.0bnch Kale
1/2c Cashews (soaked)
1/2c Bell Peppers
3.0Tbsp Lemon Juice
1/3c Nutritional Yeast
1.0tsp Chia Seeds
1.0Tbsp Onion Powder
Food Processor or Blender
Parchment Paper
Measuring Cup
Measuring spoons
Spatula
Dr Ccj
Love creating healthy, clean meals. Organic, gluten-free, raw, dairy-free and/or plant-based. On Pinterest and Instagram: @DrCCJ