First take out all ingredients and let them get to room temperature. Next get your food processor, stand mixer, springform pan, measuring tools and kitchen utensils.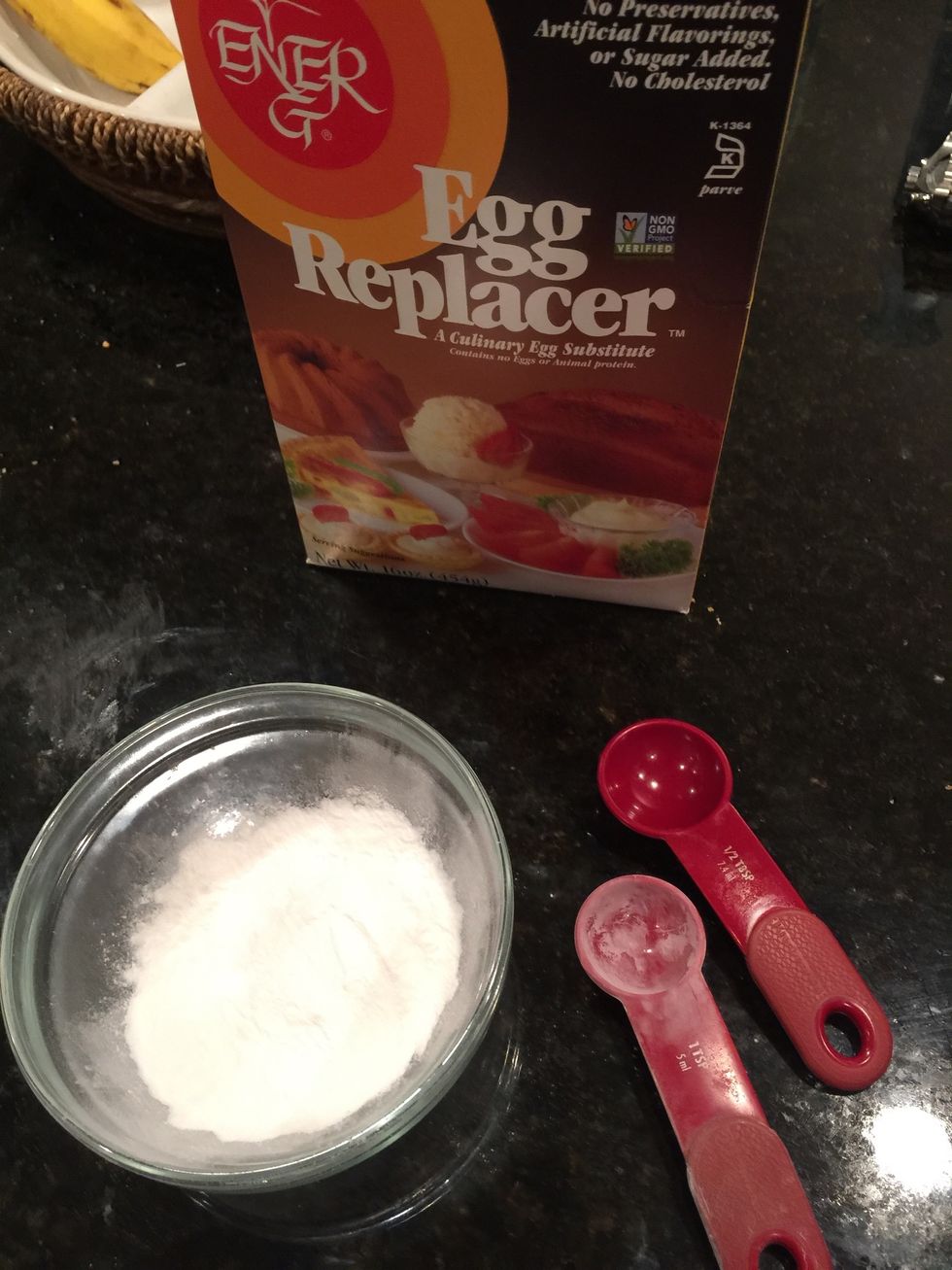 Using egg replacer to replace 4 eggs is 6 teaspoons of egg replacer mix. Then
Add 8 tablespoons of water. Then mix and let stand for 3 minutes.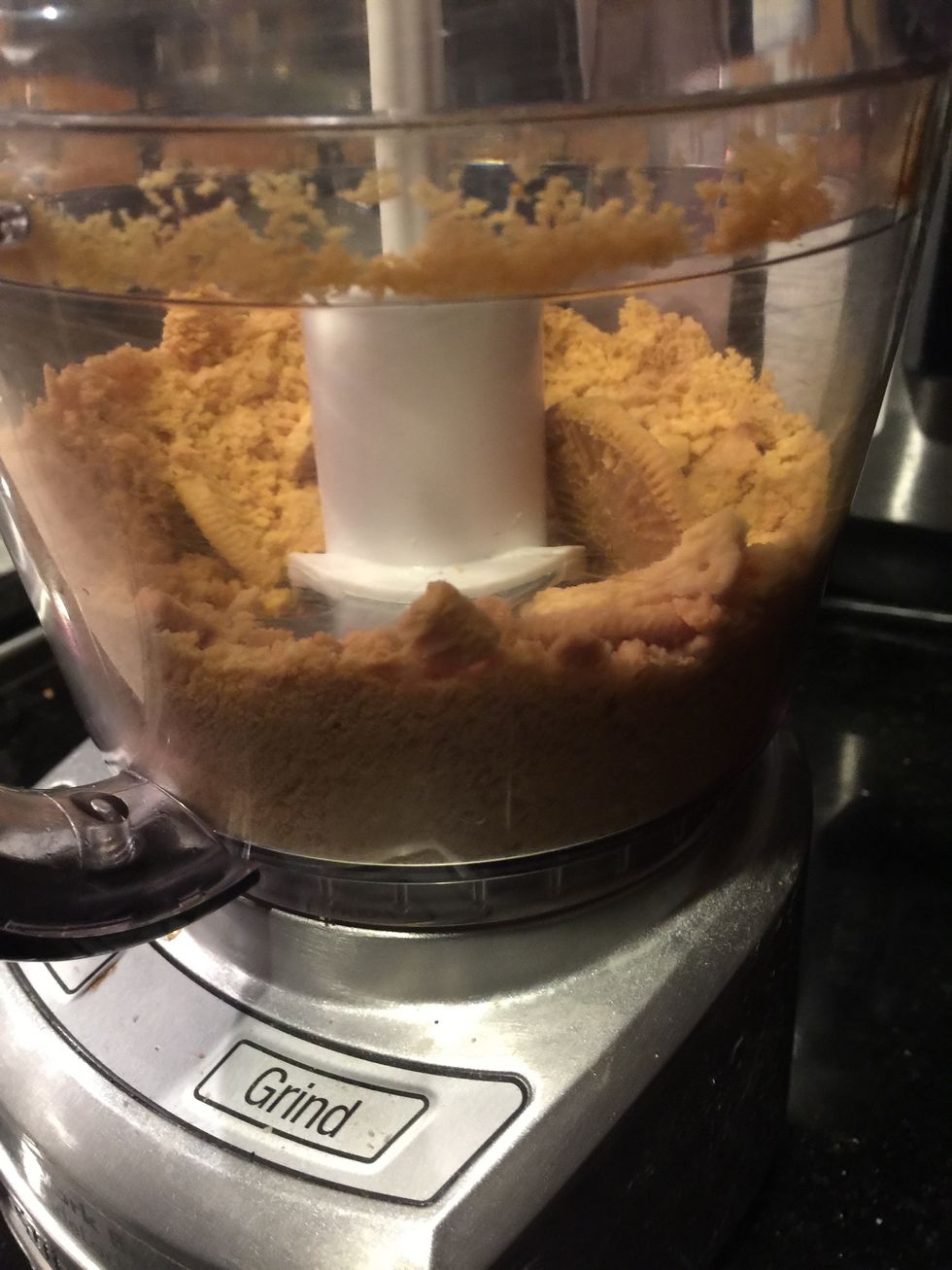 In a food processor or ziplock method finely chop graham crackers (vegan ones) or your favorite vegan cookie.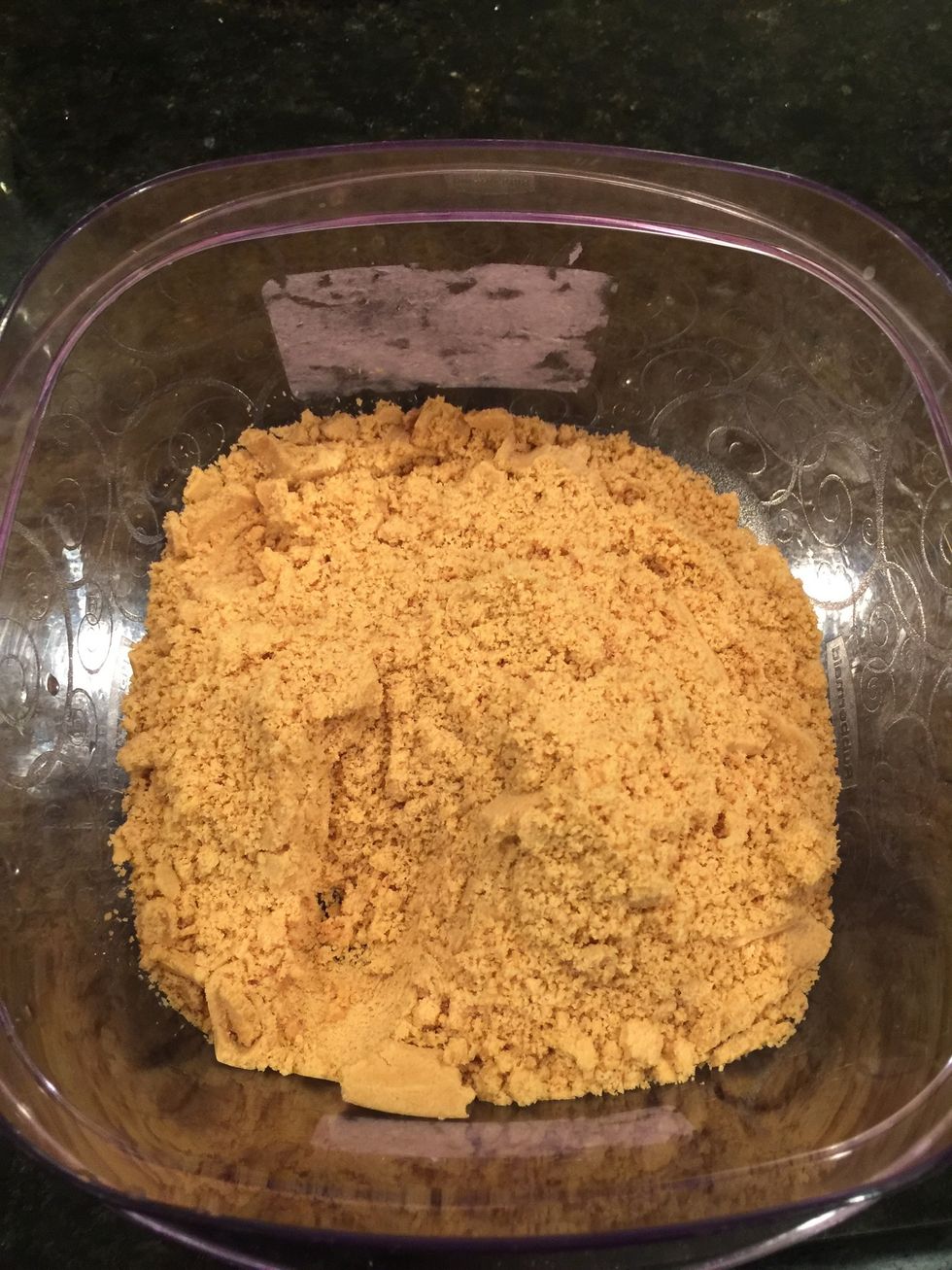 Finely chopped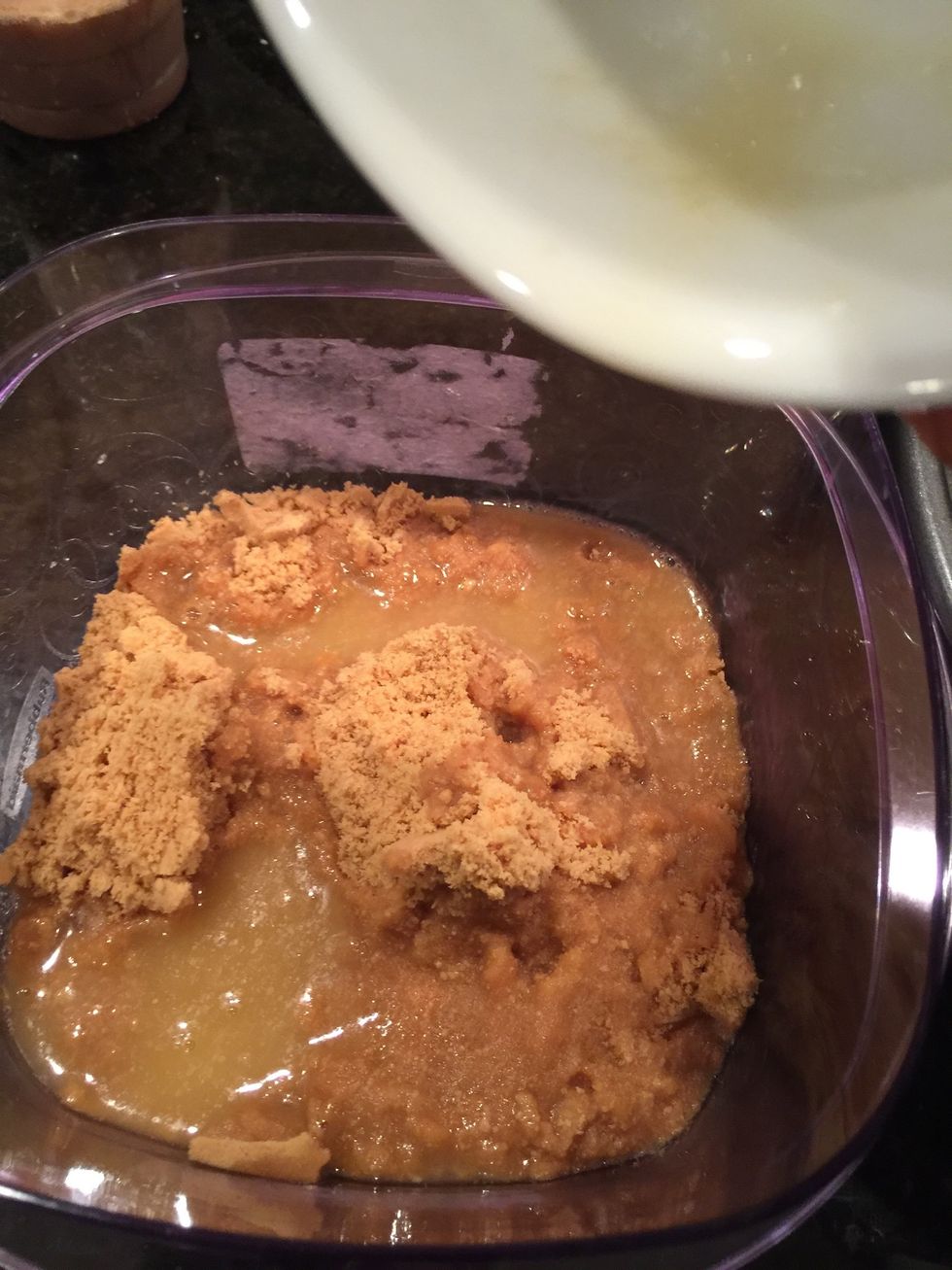 Add melted vegan butter and 1/4 cup granulated sugar.
Firmly press into a even layer.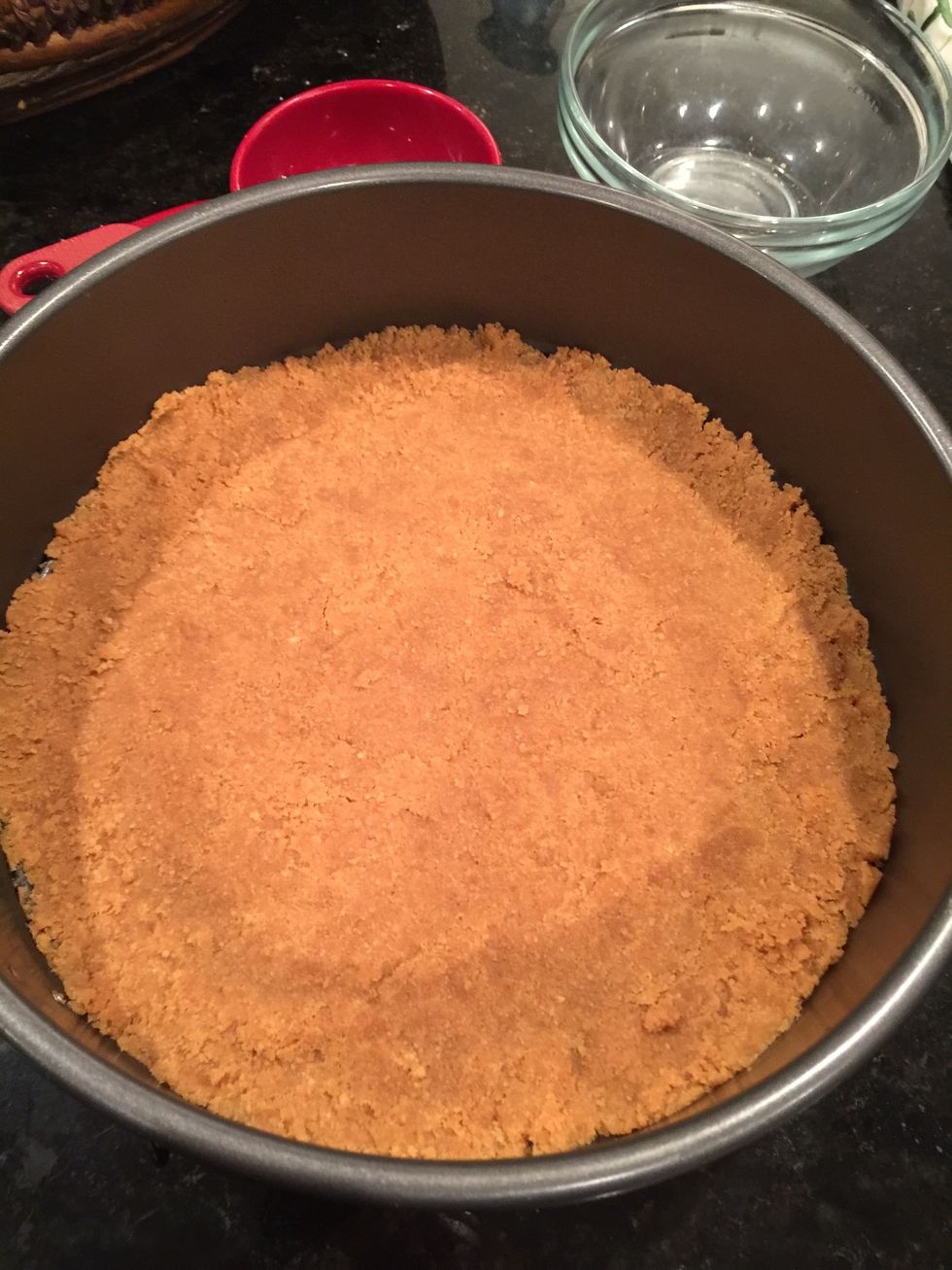 Bake in oven at 350°f for 8 minutes.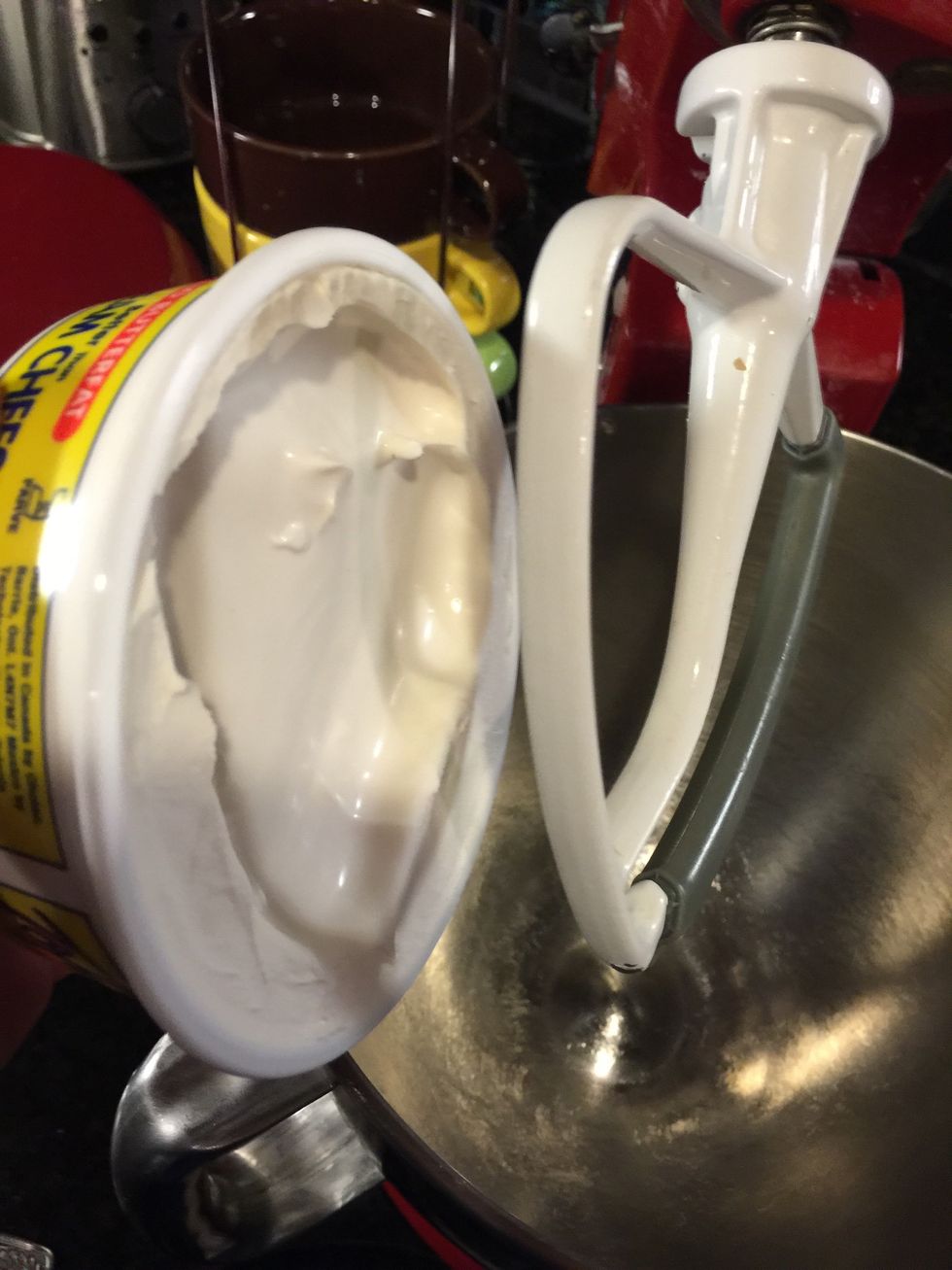 To the mixer! Add 4 vegan cream cheese 8 ounce containers totaling to 32 ounces.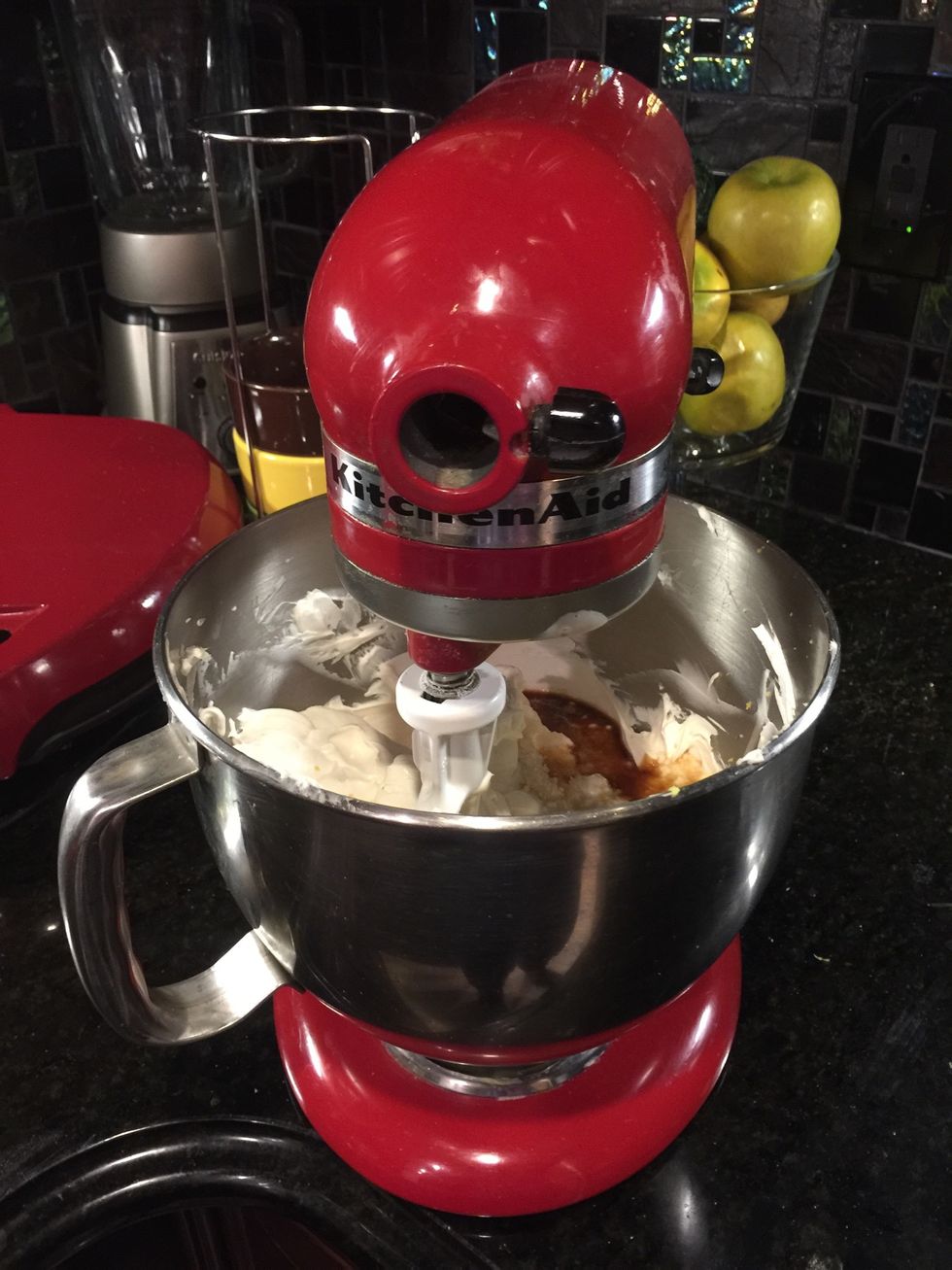 Then add vegan sour cream, lemon zest, vanilla extract and vanilla paste, pinch of salt, egg replacer mixture, all purpose flour and 1 1/2 cup of granulated sugar.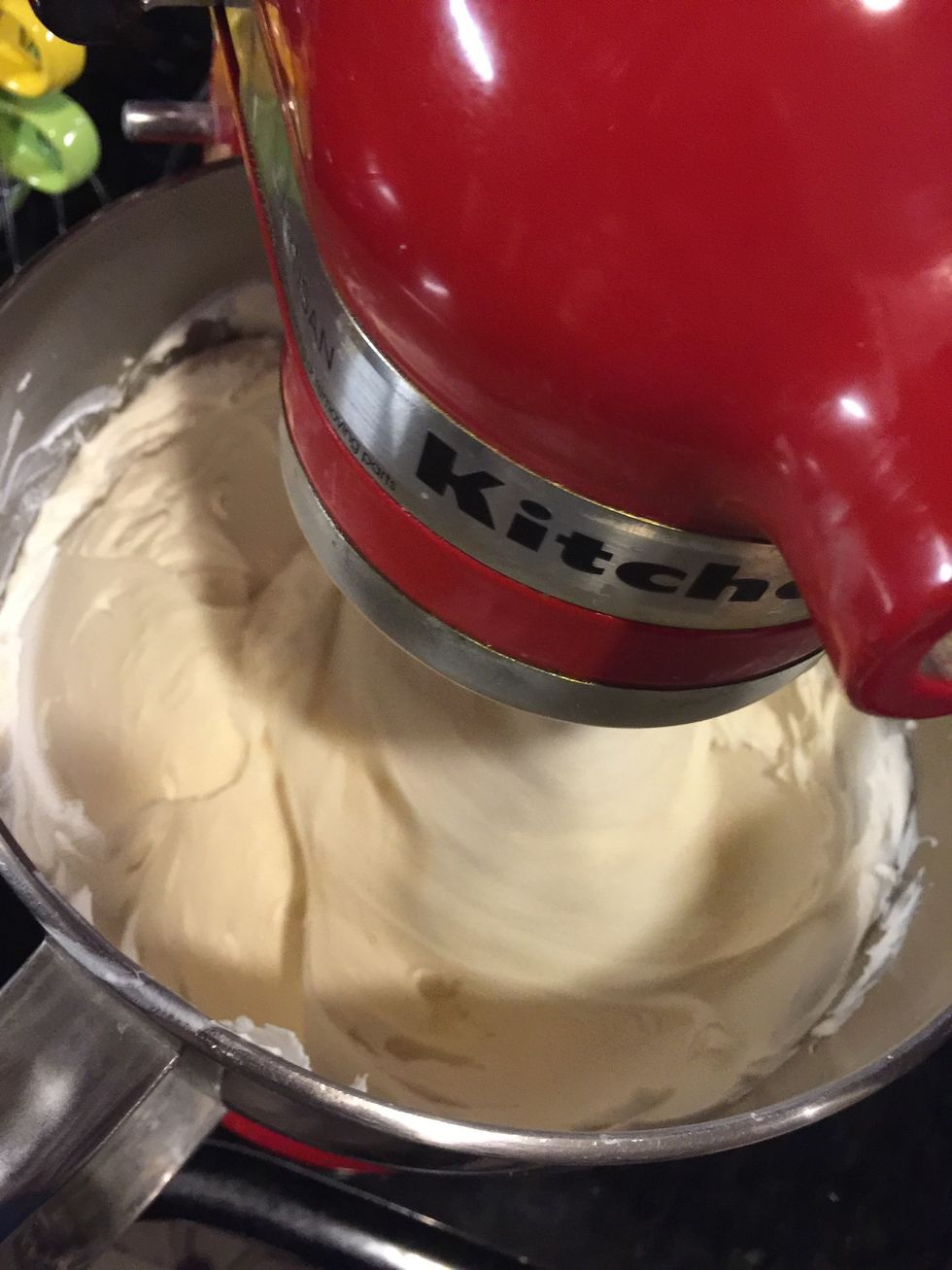 Just mix till smooth. Do not over mix because you don't want air bubbles in your cake you want it to be dense.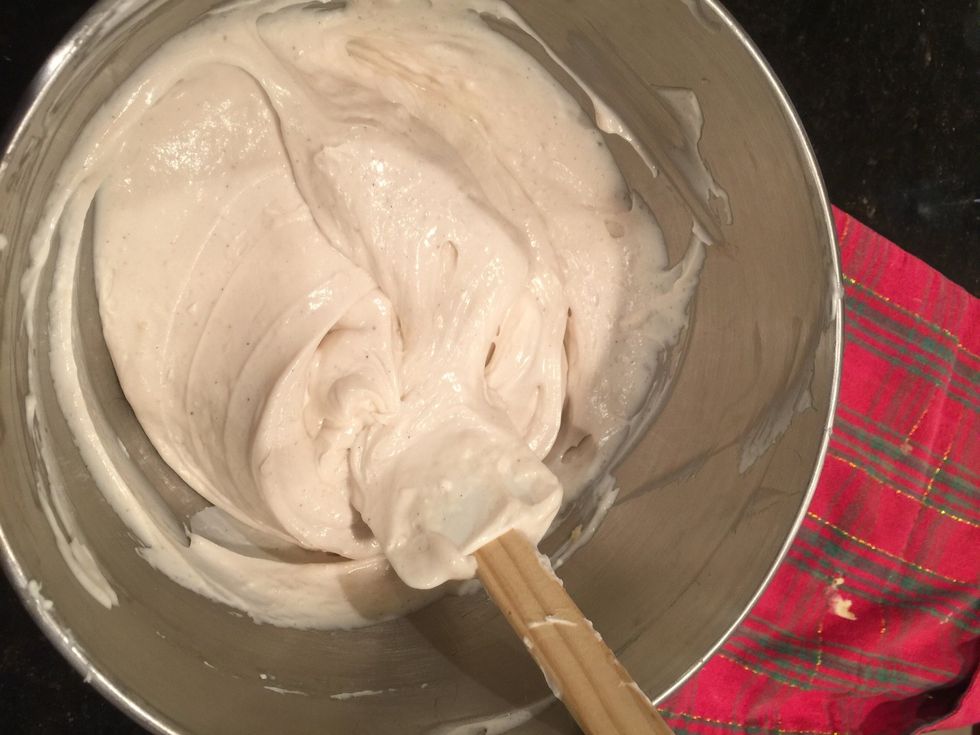 Scrape down the sides and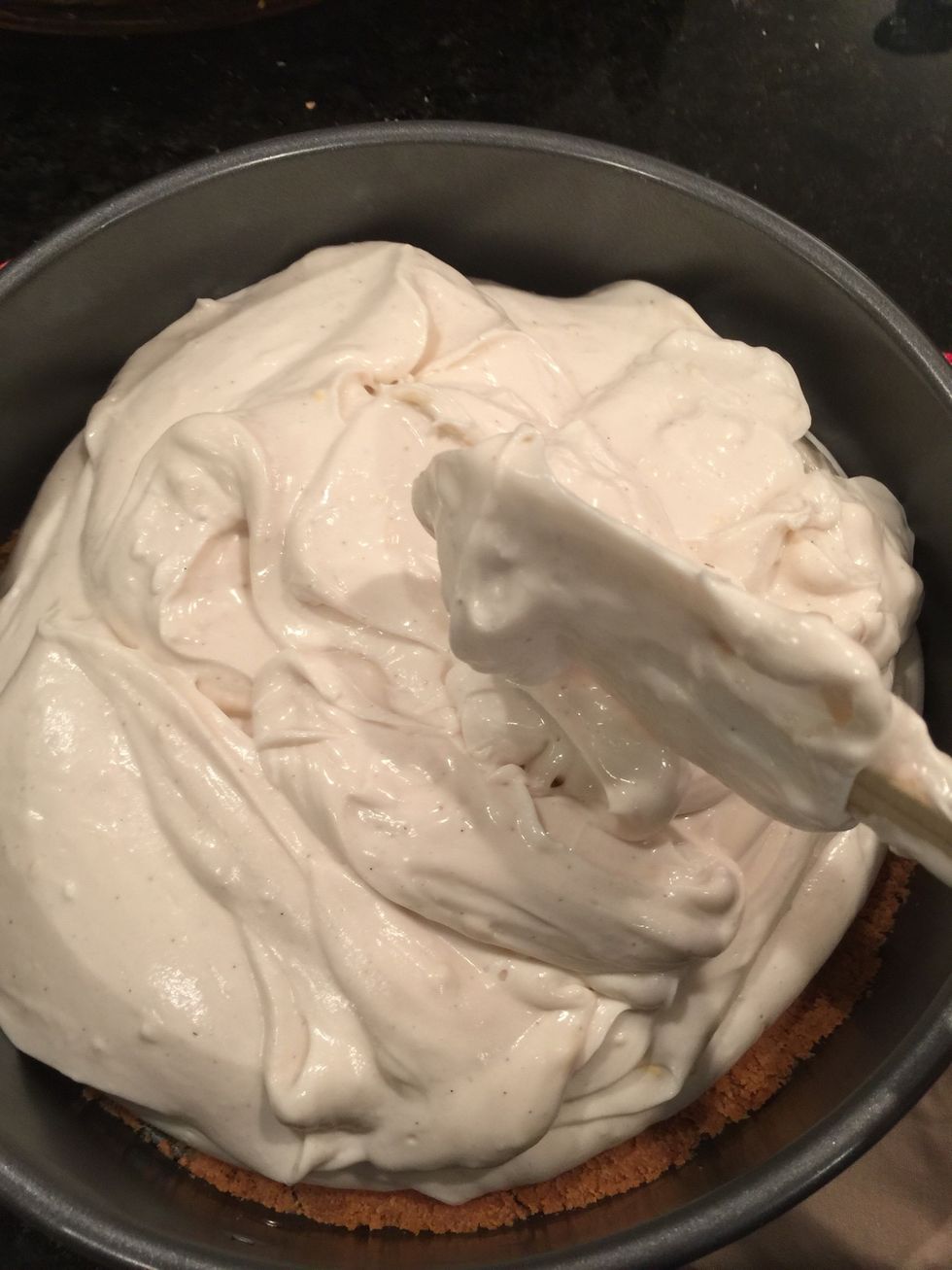 Add to crust layer.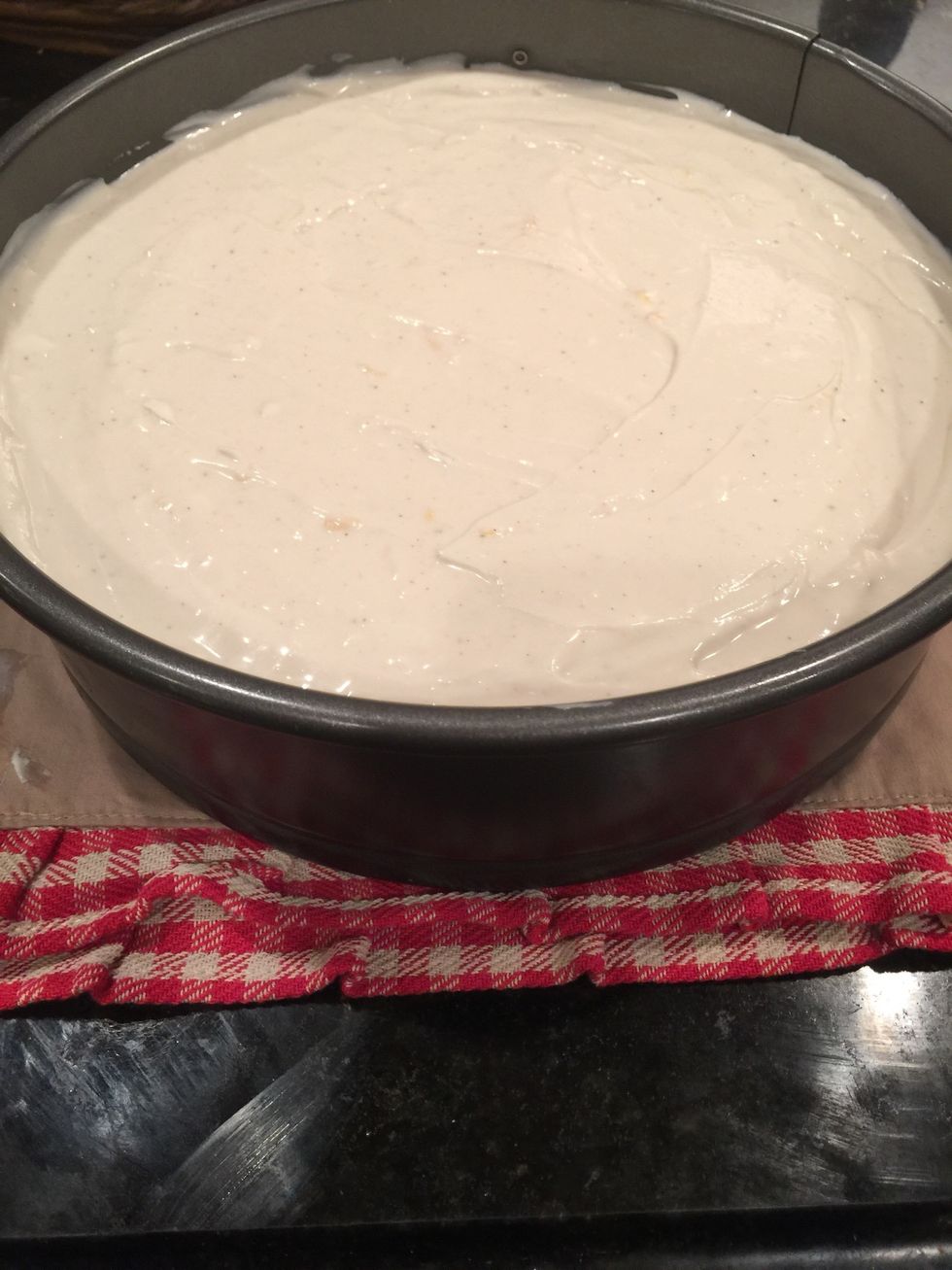 Level it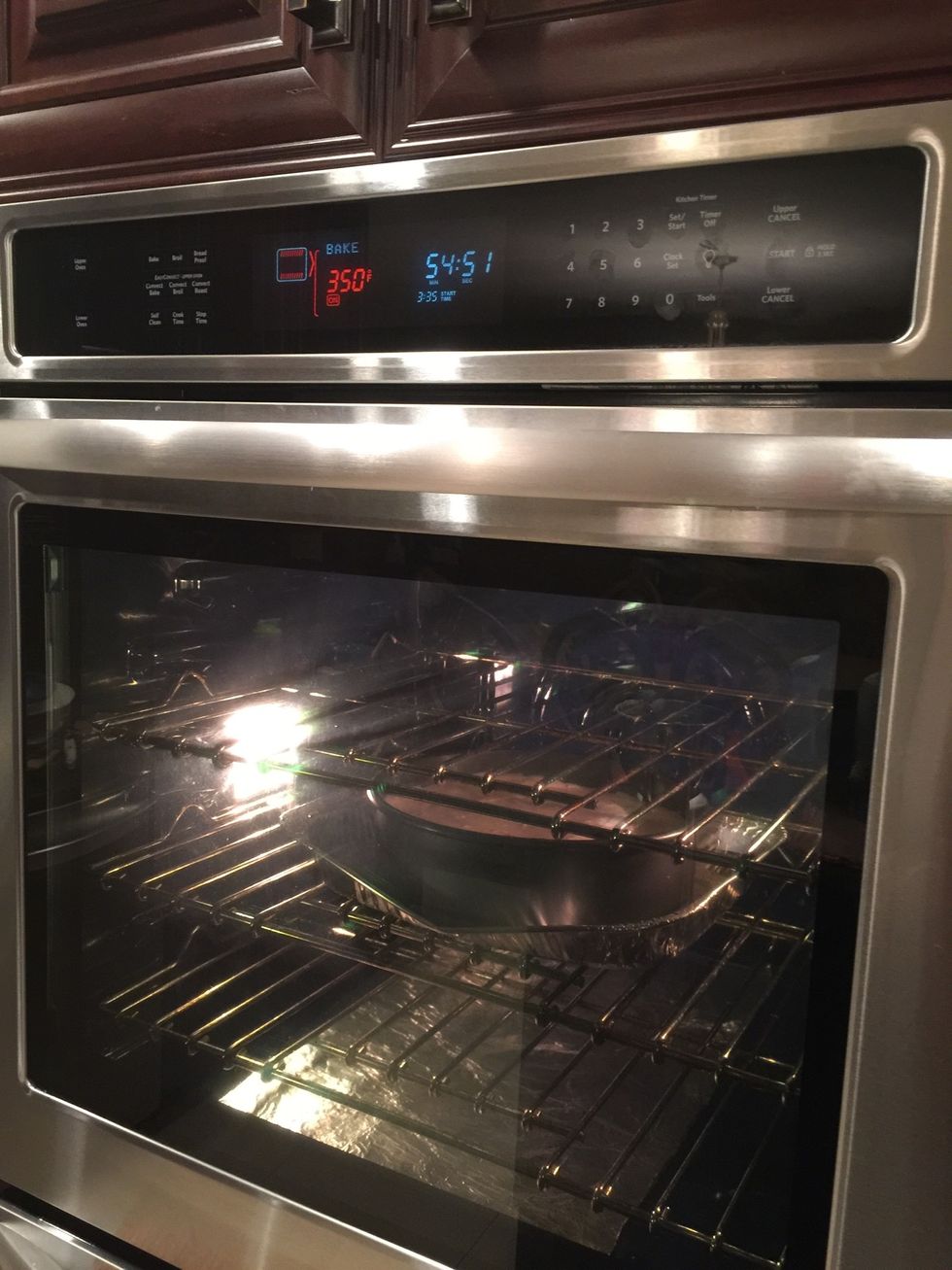 Then put in oven at 350°F for 50-55 mins
Then let it cool for 30 minutes to an hour. Then place it in the refrigerator overnight.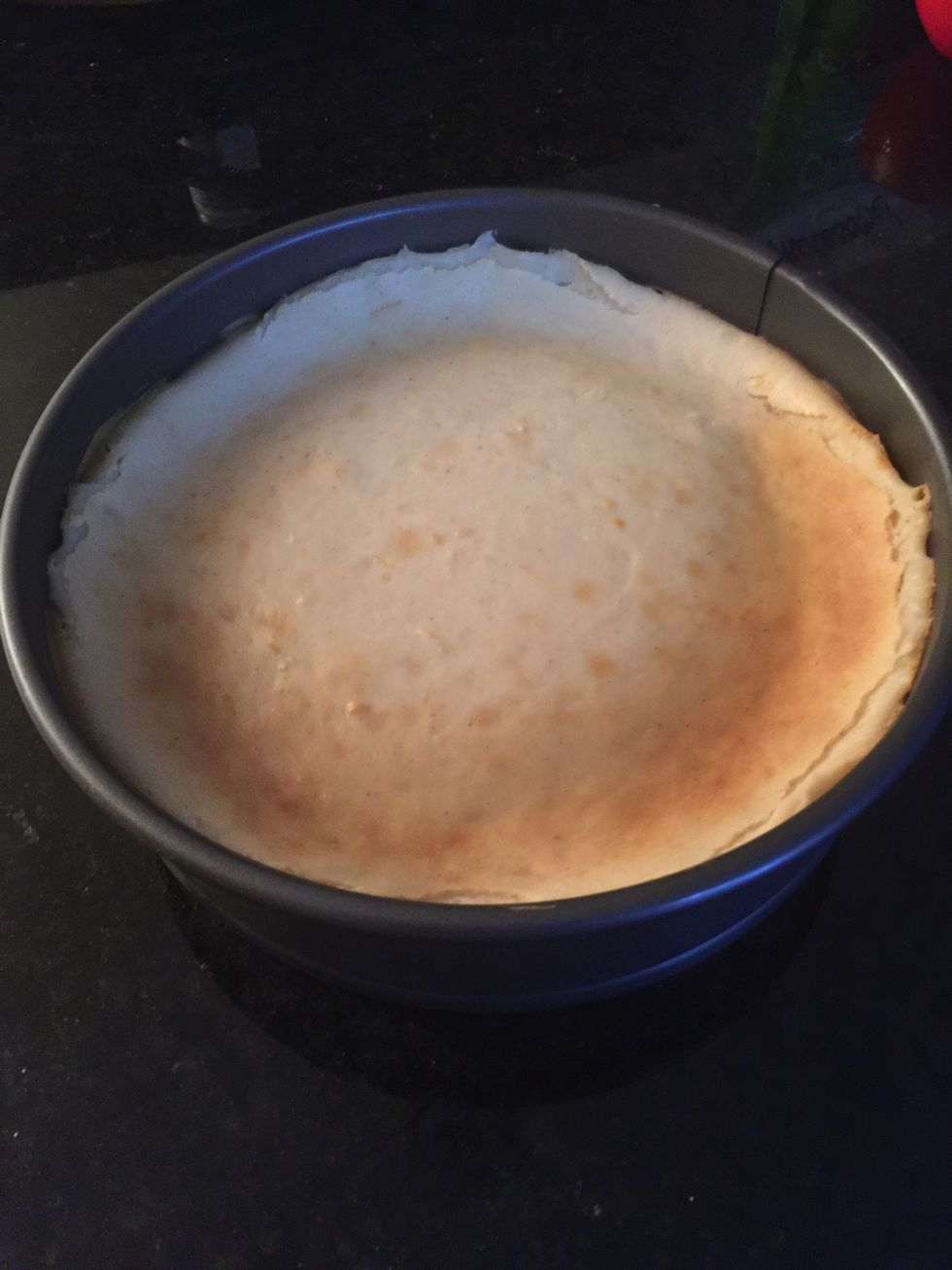 In the morning it should be firm.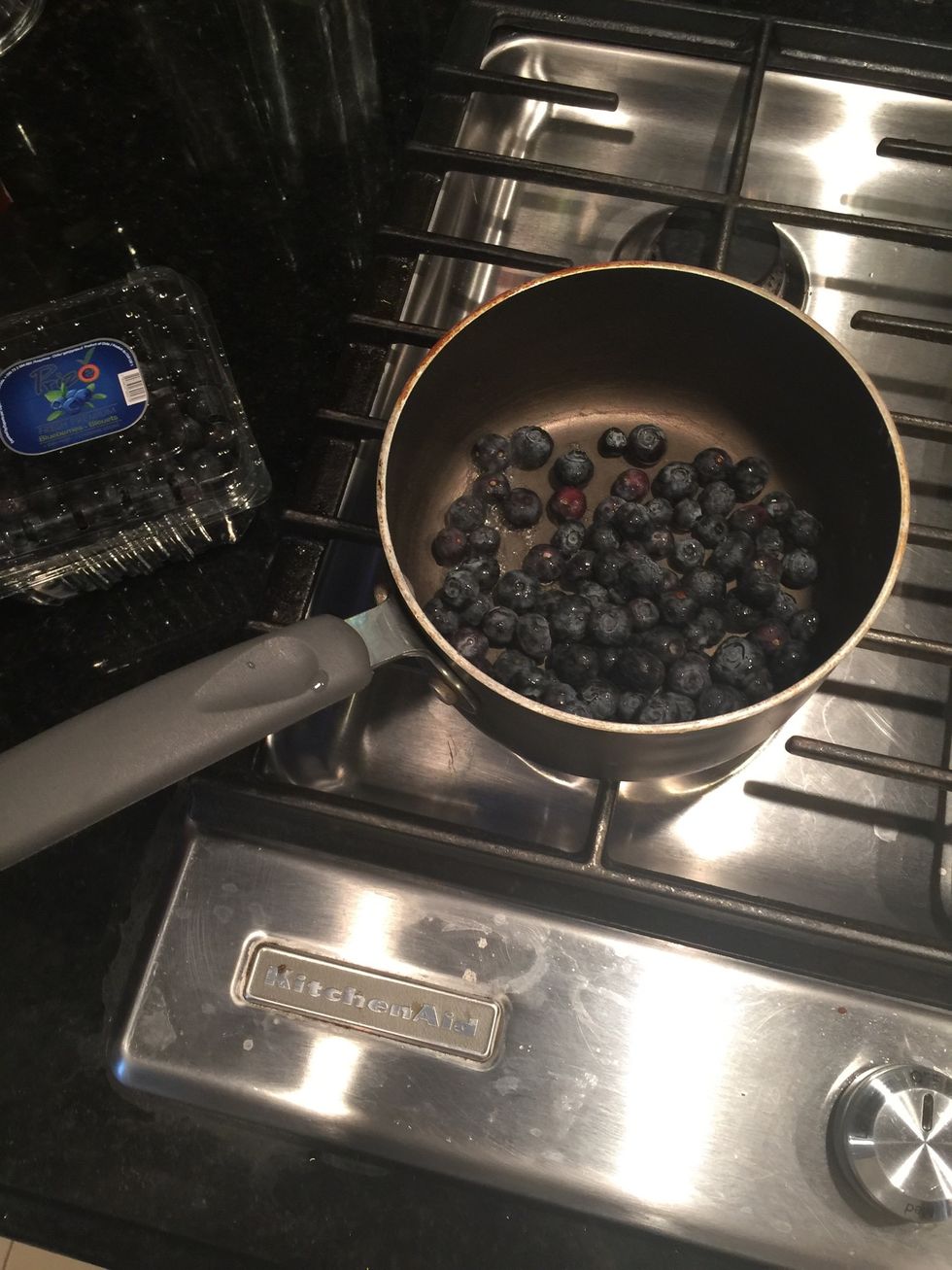 Now let's get started on our garnish. Get the blueberries into a sauce pan on medium heat.
Then add 3 tablespoons granulated sugar and lemon juice.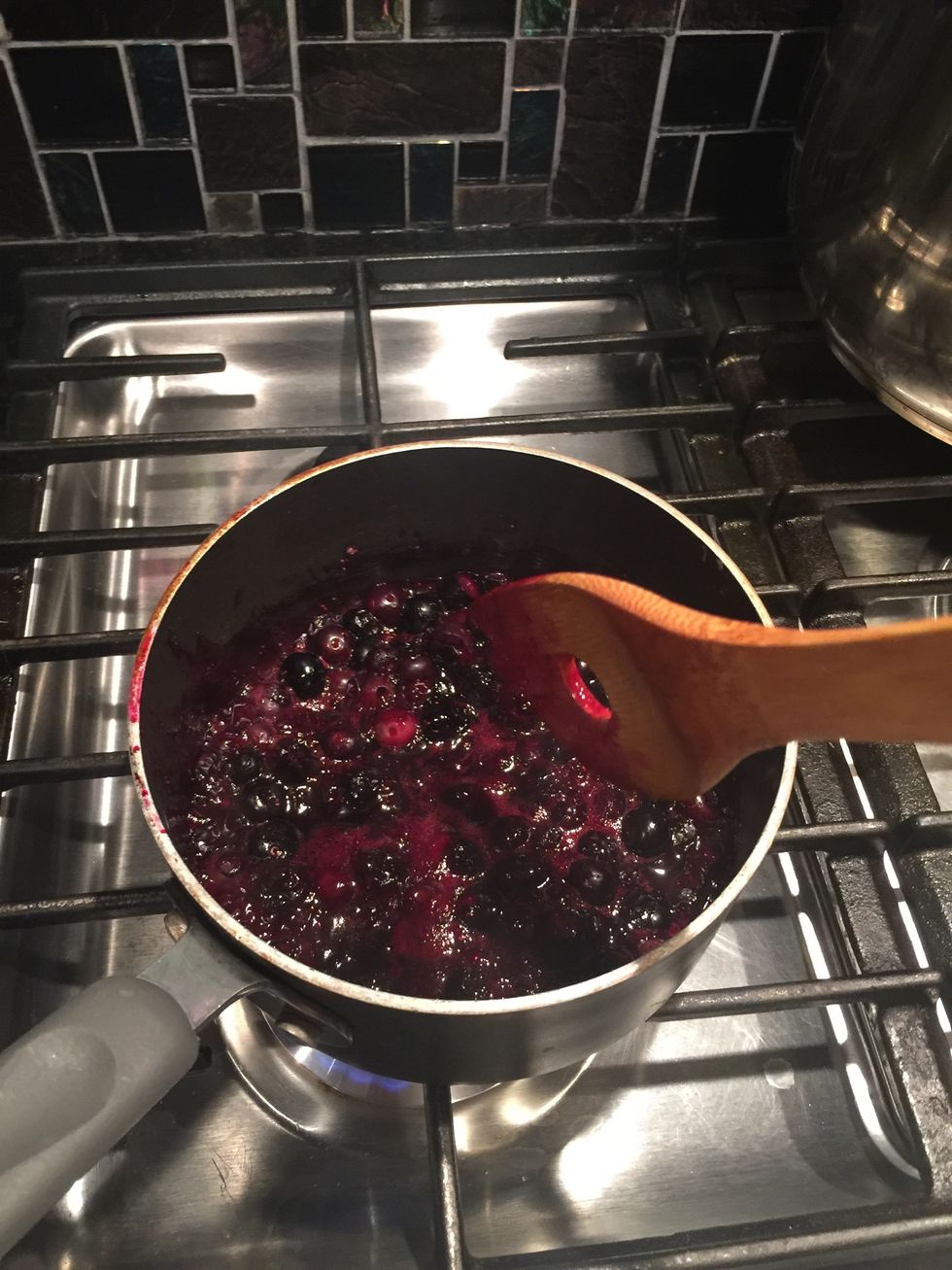 Then cook for 5-7 mins on low-medium heat.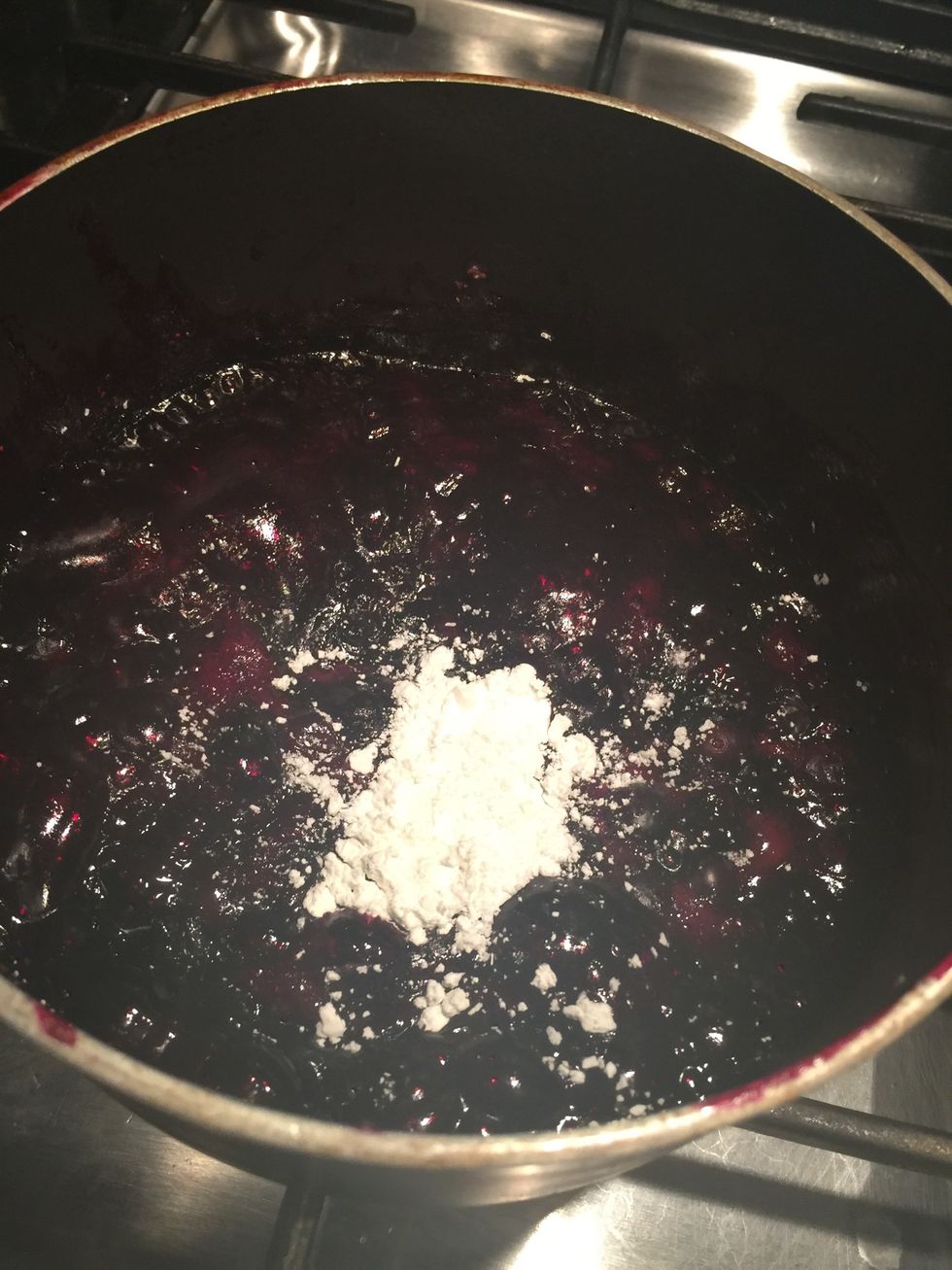 Then lastly add 1 tablespoon of cornstarch to thicken the mixture up a little.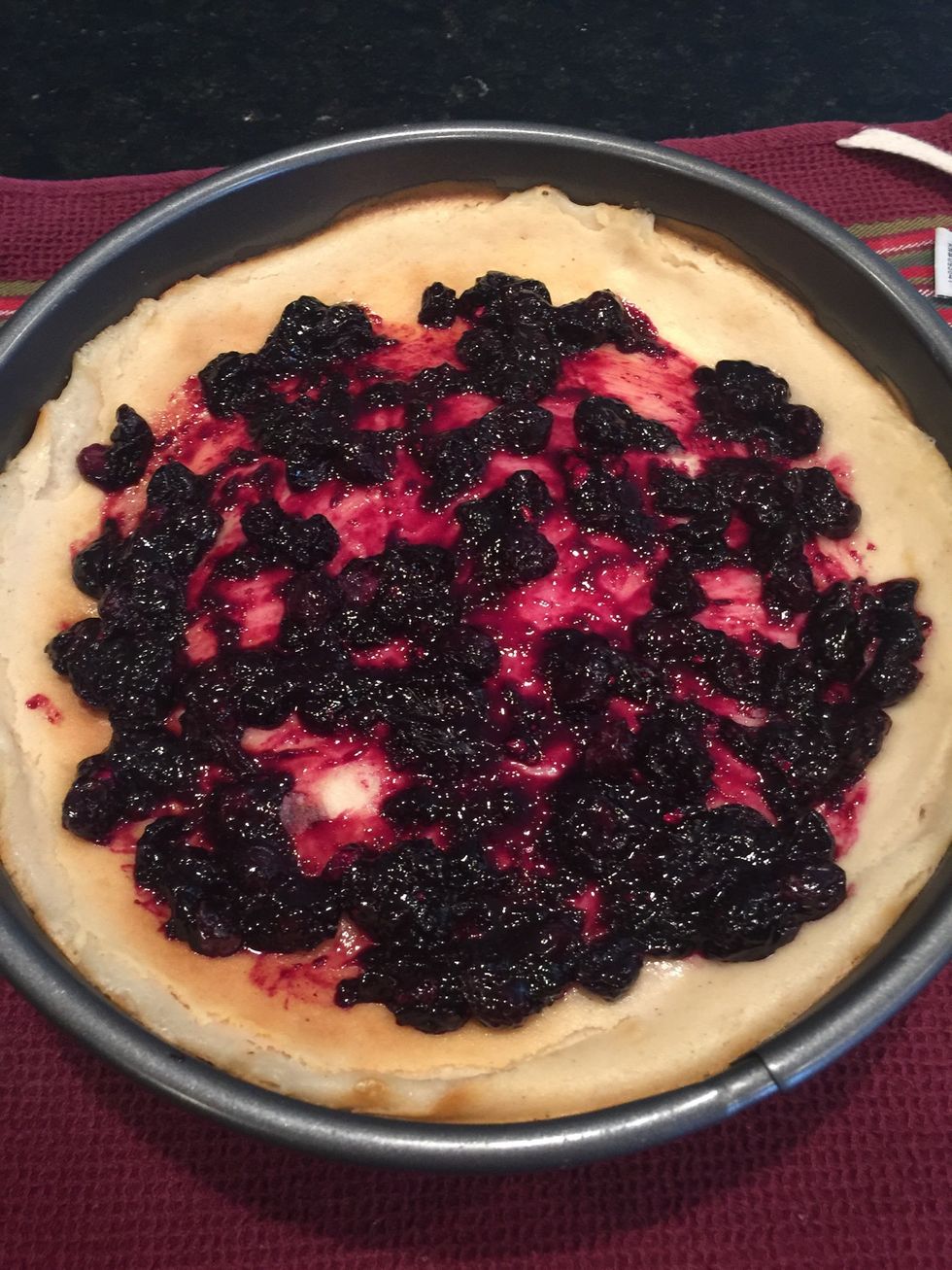 Then spread over the cheesecake.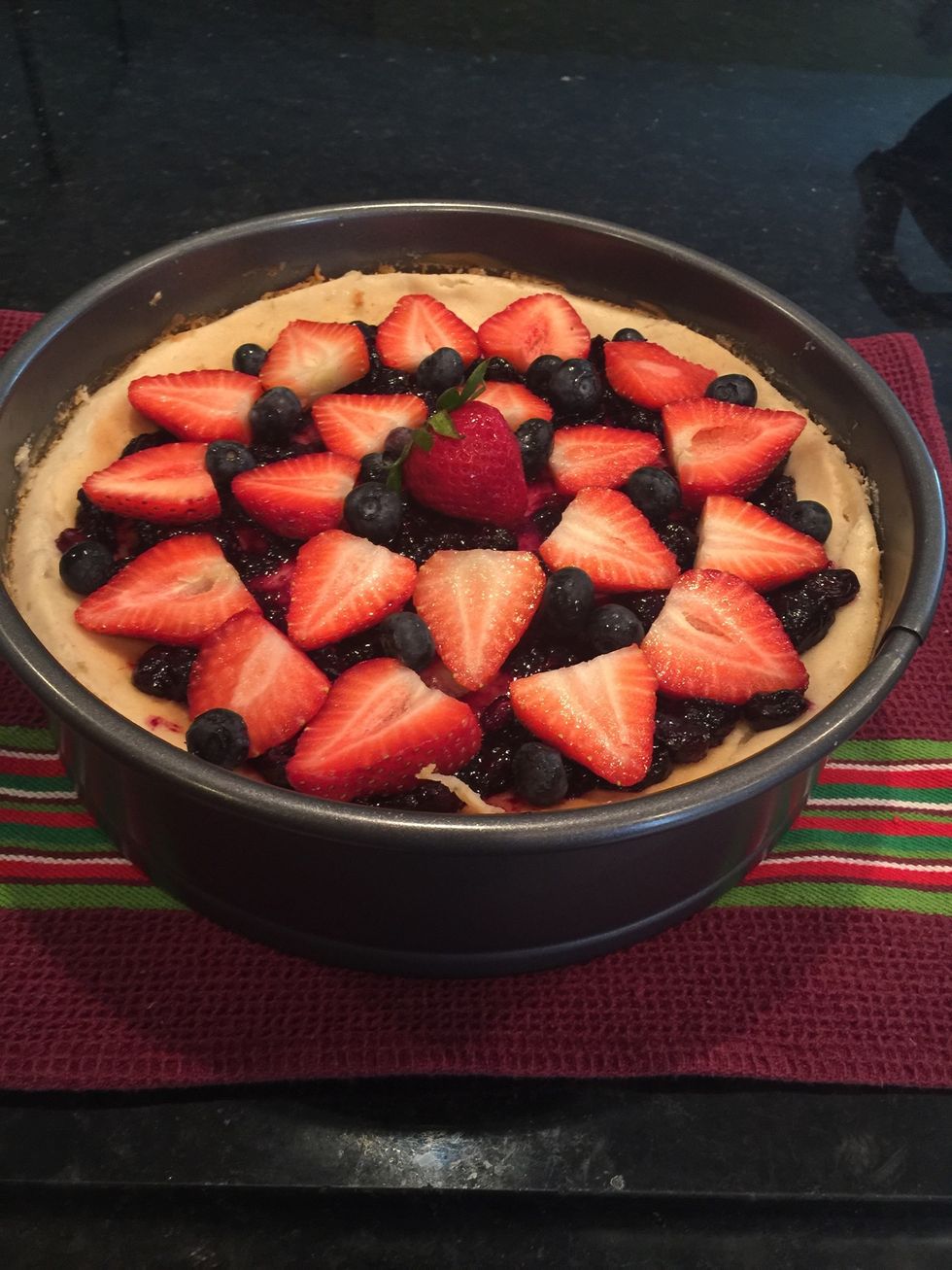 Then add fresh strawberries and blueberries. Then release the springform pan latch to take out cheesecake.
Enjoy!
8.0oz Vegan cream cheese (4 containers)
1.0c Vegan sour cream
4.0 Vegan eggs
Lemon zest 1/2 lemon
1/2c Granulated sugar
1/2tsp Vanilla extract
1/2tsp Vanilla paste
1.0pch Salt
Strawberries
1/2c Blueberries
3.0Tbsp Granulated sugar
2.0Tbsp Lemon juice
1.0Tbsp Cornstarch
20.0 Graham crackers squares
1/4c Granulated sugar
1/3c Vegan butter melted
1/4c All purpose flour