Preheat your oven to 400°F. Start off by seasoning all butternut squash pieces. Then place all your cut pieces of butternut squash on to parchment paper and proceed to the oven for 40 minutes.
Prepare your area, set out all ingredients and cut the butternut squash into even sized pieces.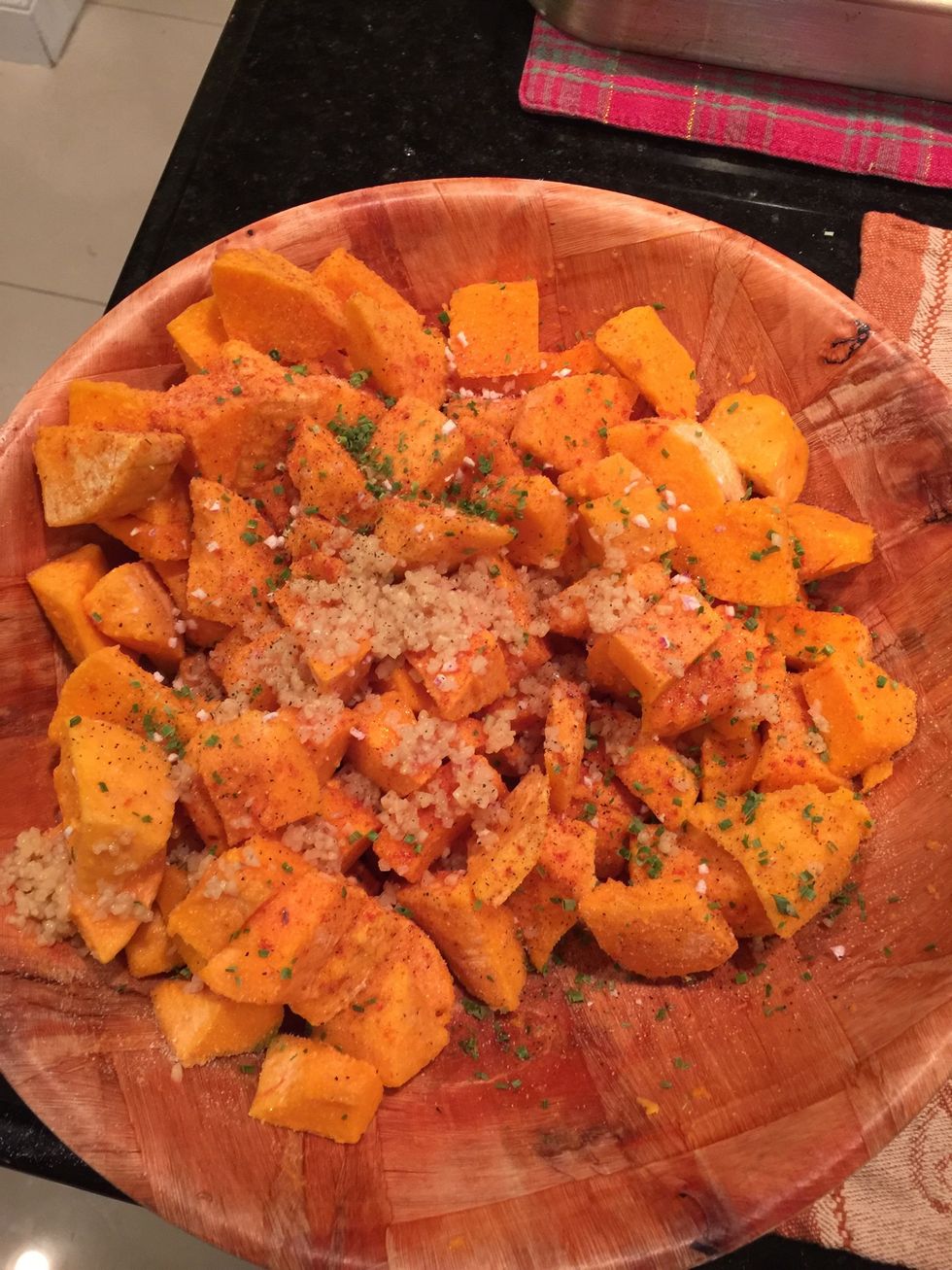 Season the butternut squash.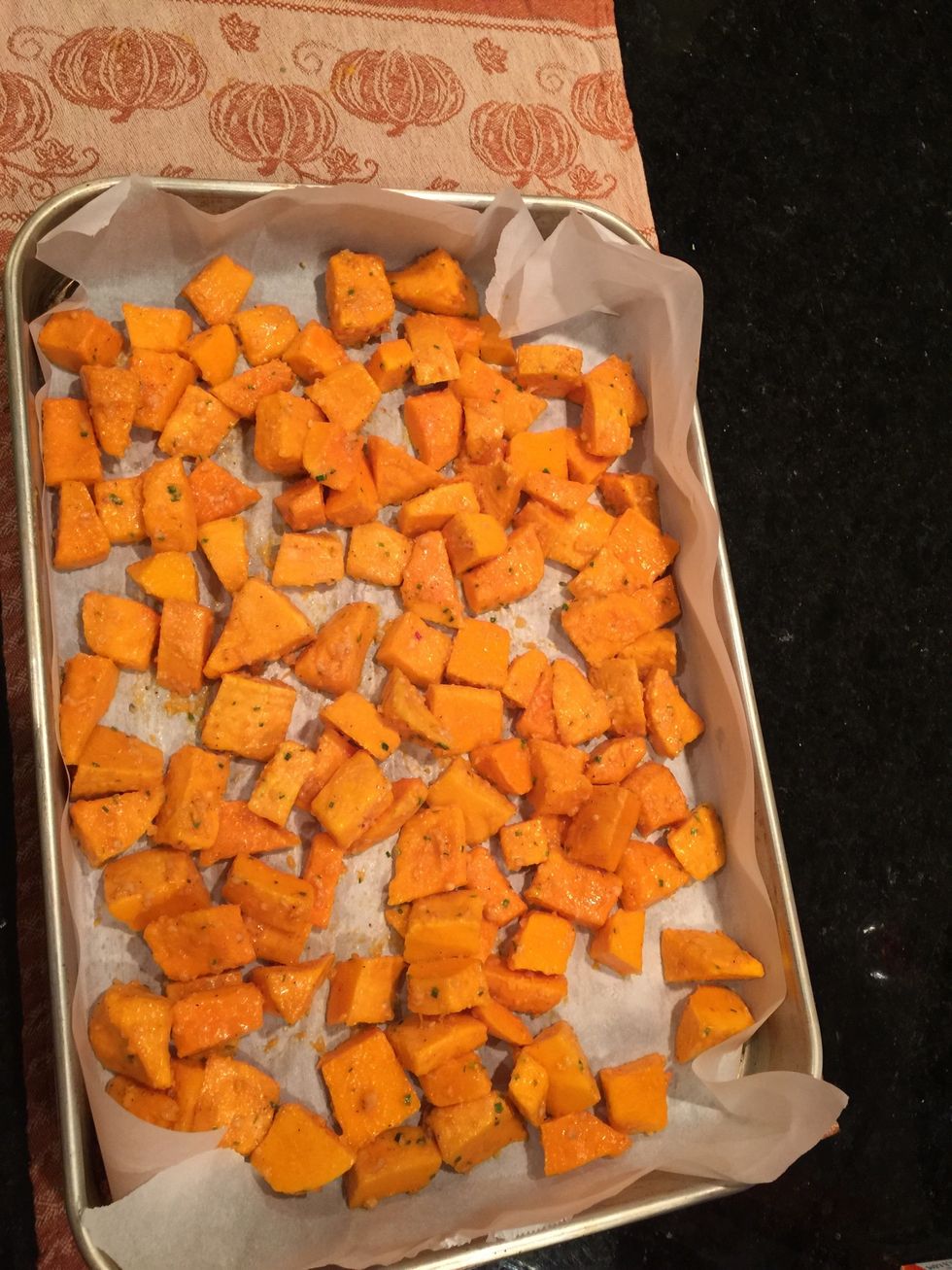 Place all the butternut squash on to parchment paper.
Place the pan into the oven for 40 minutes until roasted and tender.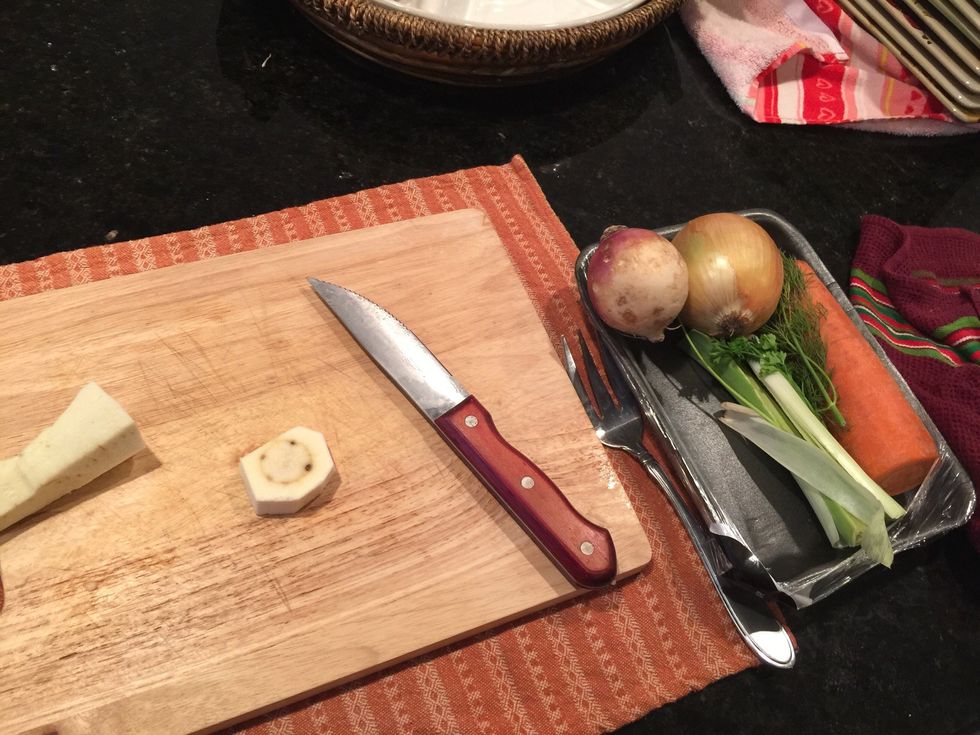 Proceed to wash and cut all vegetables.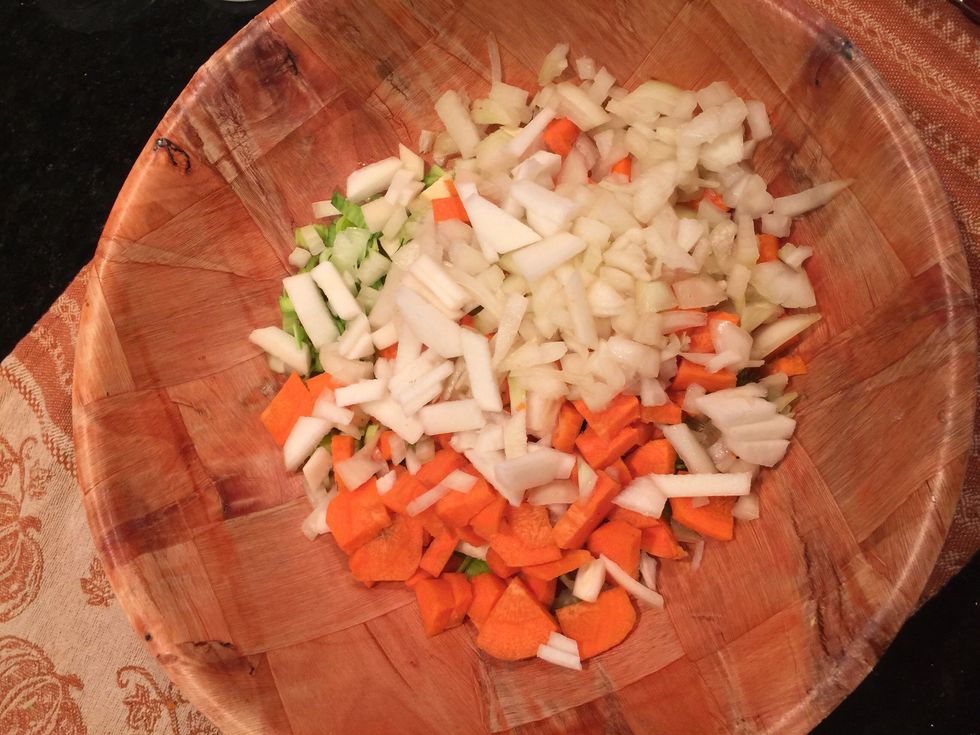 Celery, onion, carrots, rutabaga and turnips.
After 40 minutes take out butter not squash's from the oven and mash.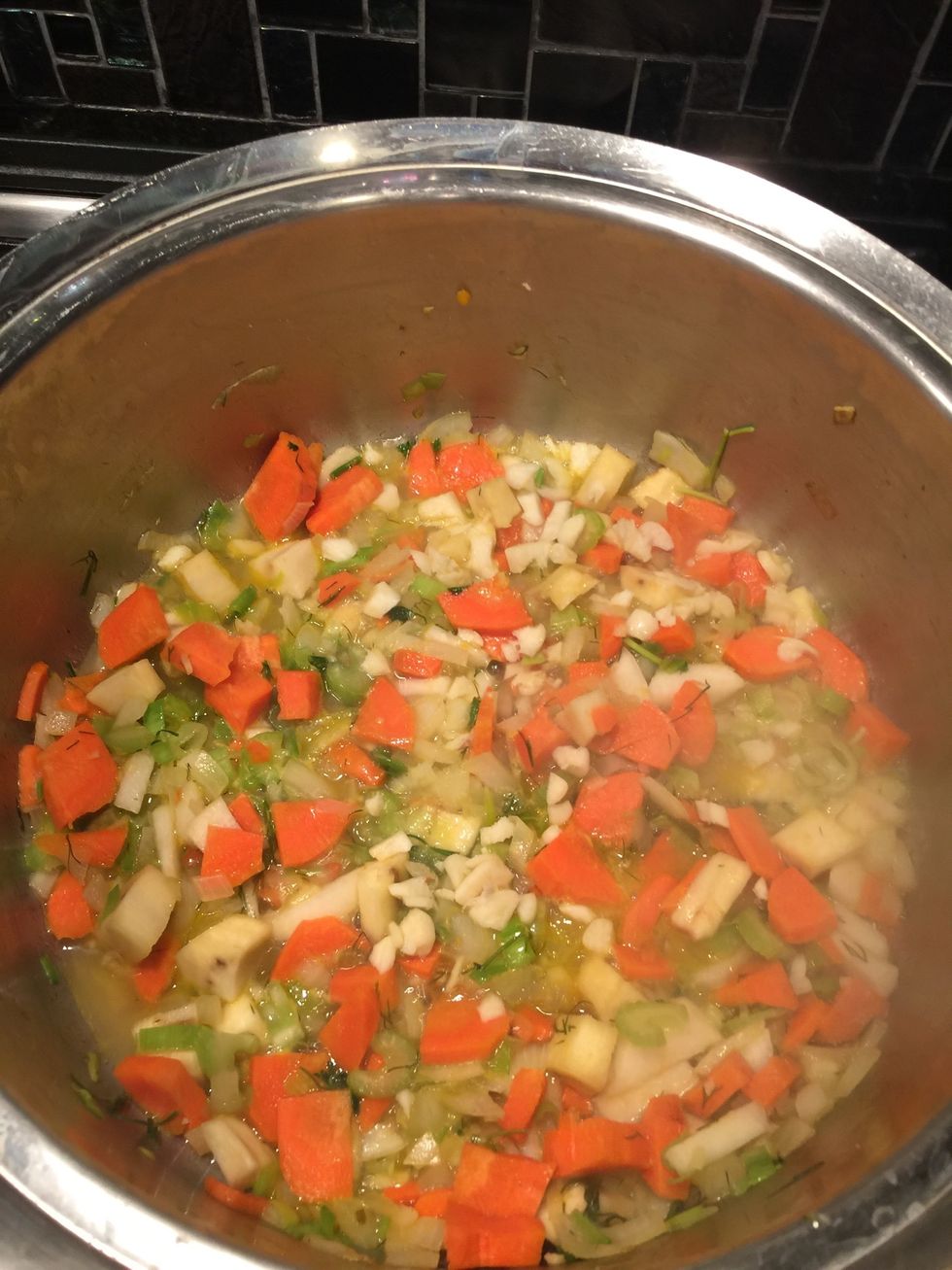 In a pot add onions and 2 tablespoons of water and sweat till they become soft. Then add all remaining vegetables.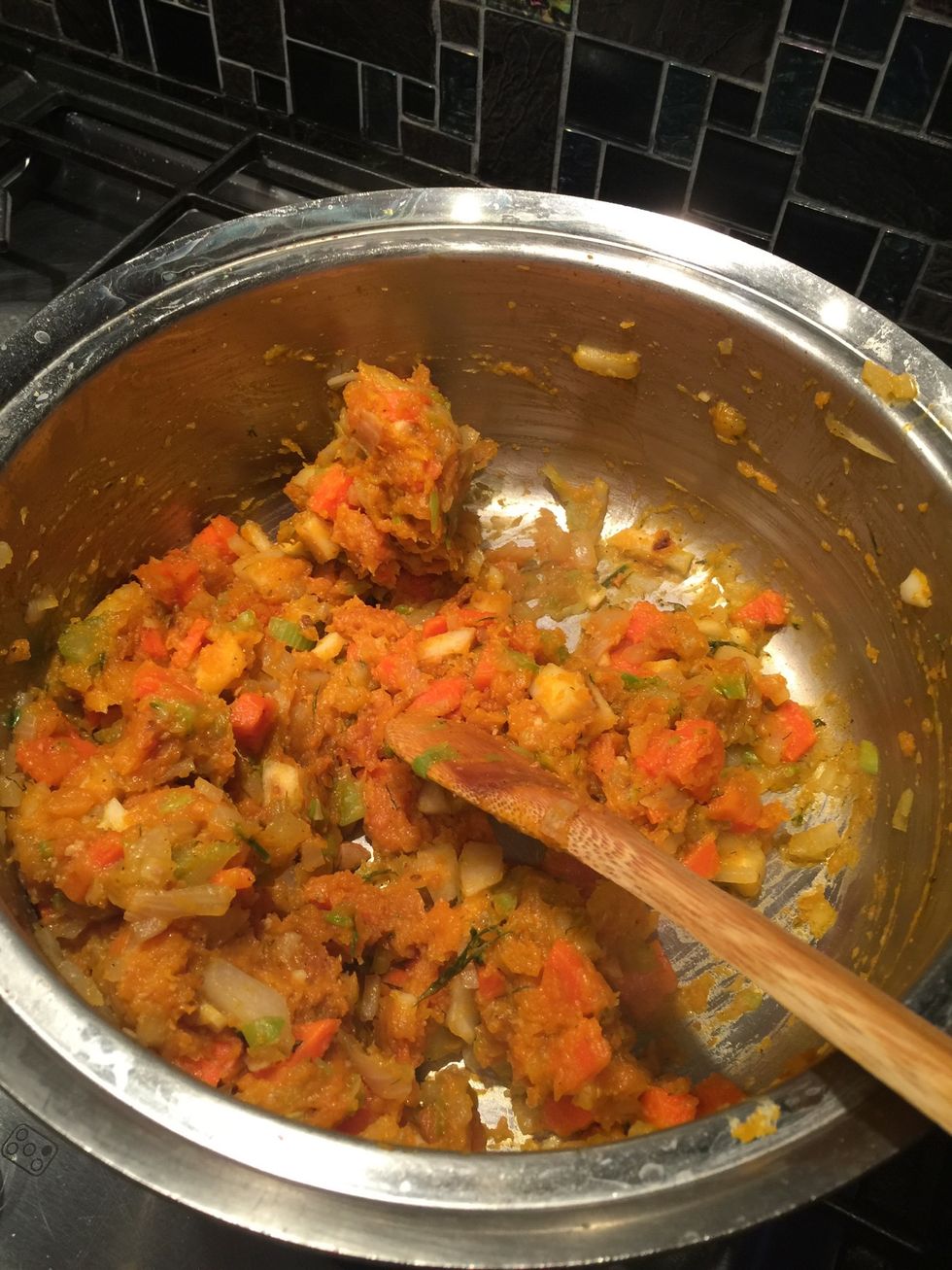 Then add the butternut squash is mash.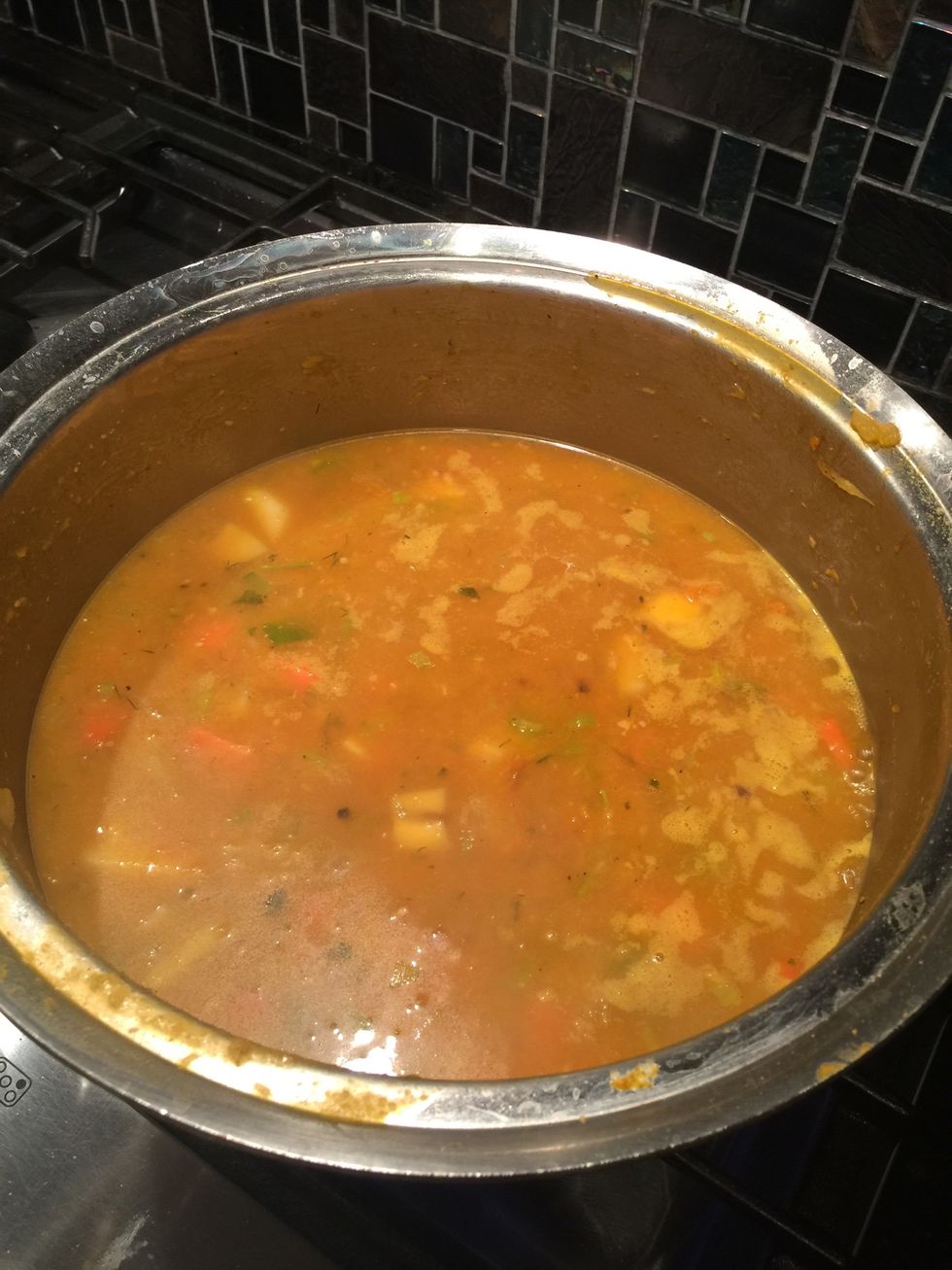 Then add the vegetable broth and stir.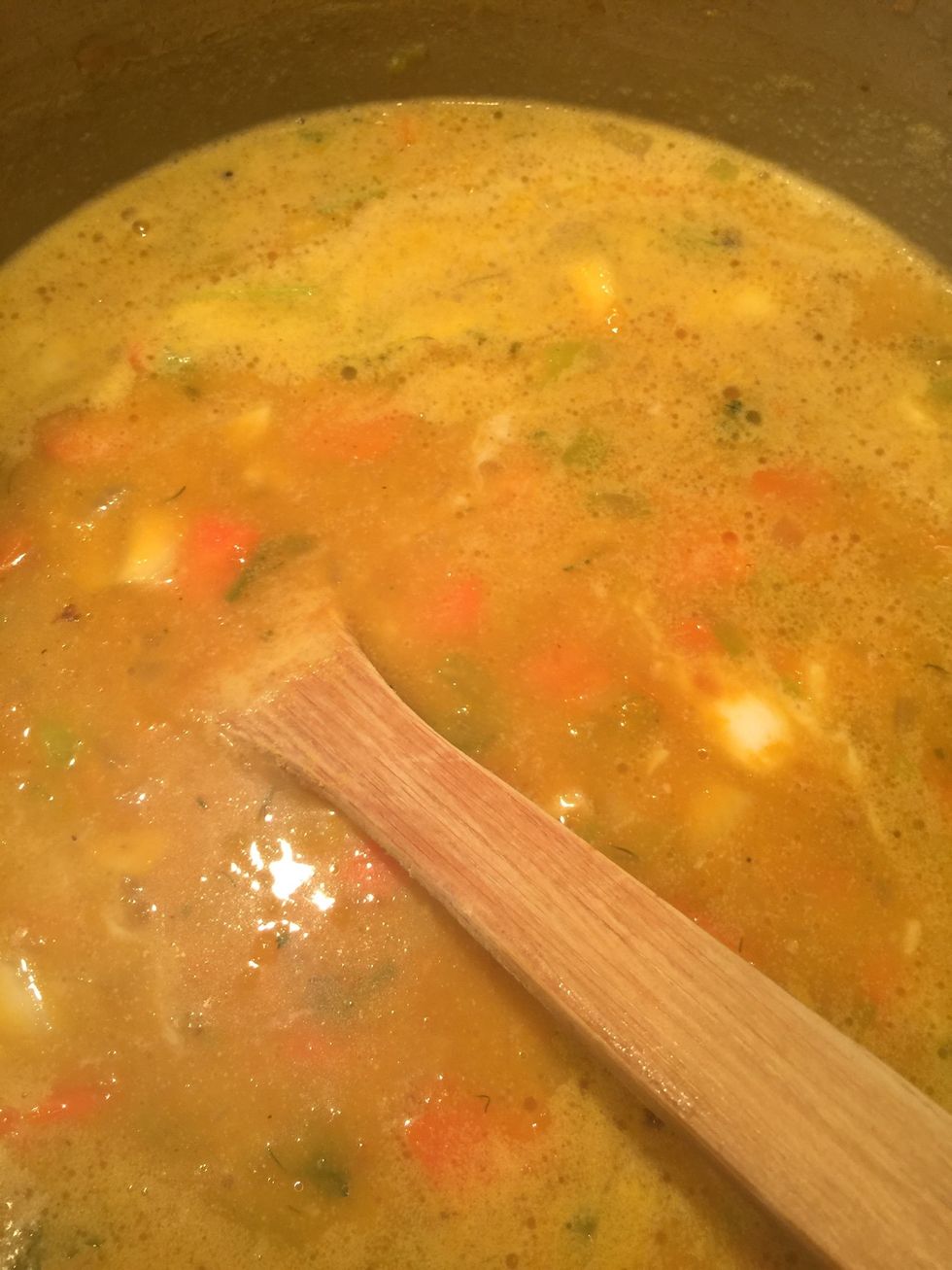 Then add the canned coconut milk. Reduce the heat for about two minutes then turn off completely and let cool for 5 minutes.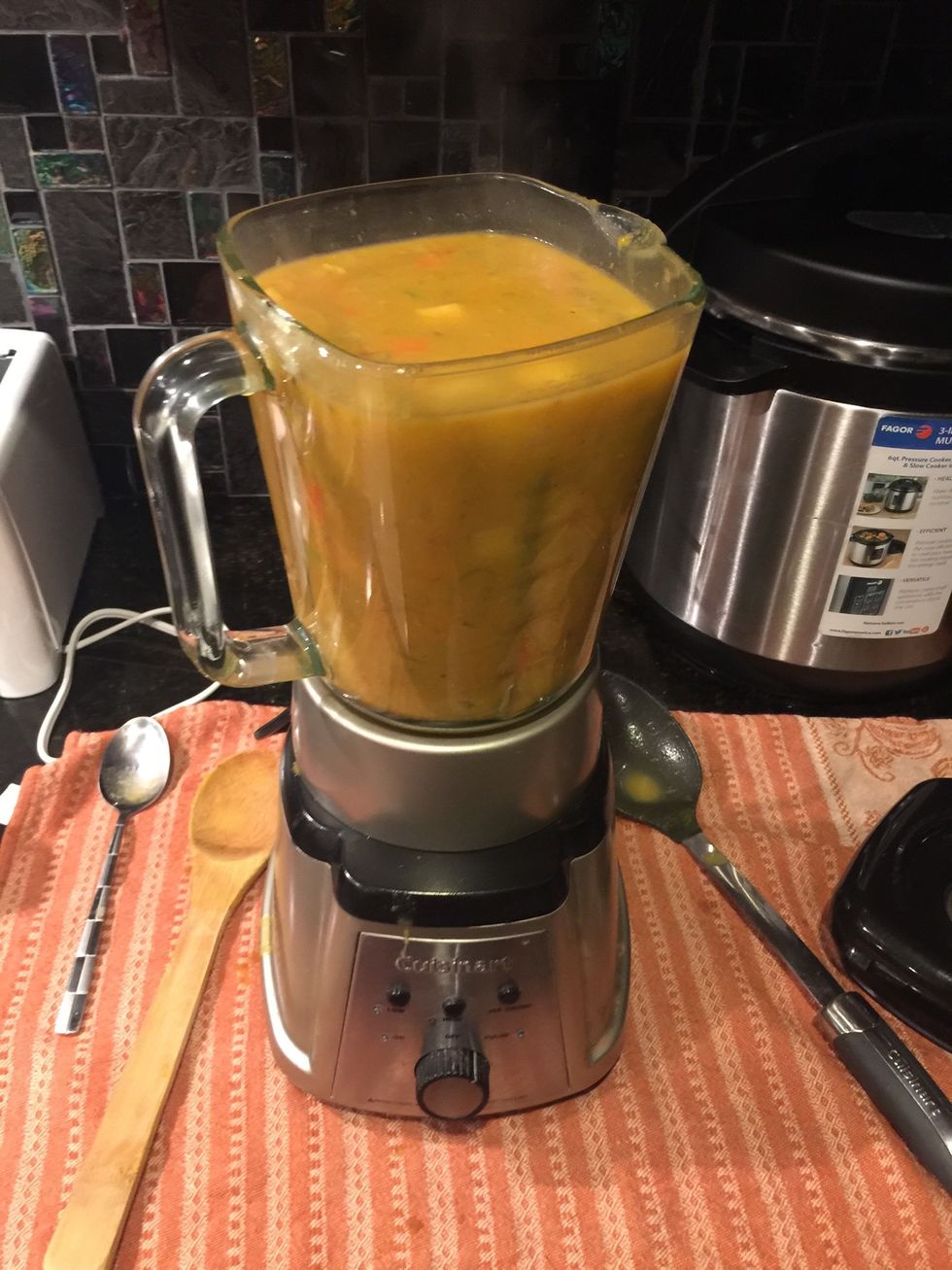 Then ladle the soup carefully into a blender. Then gently pulls till creamy consistency.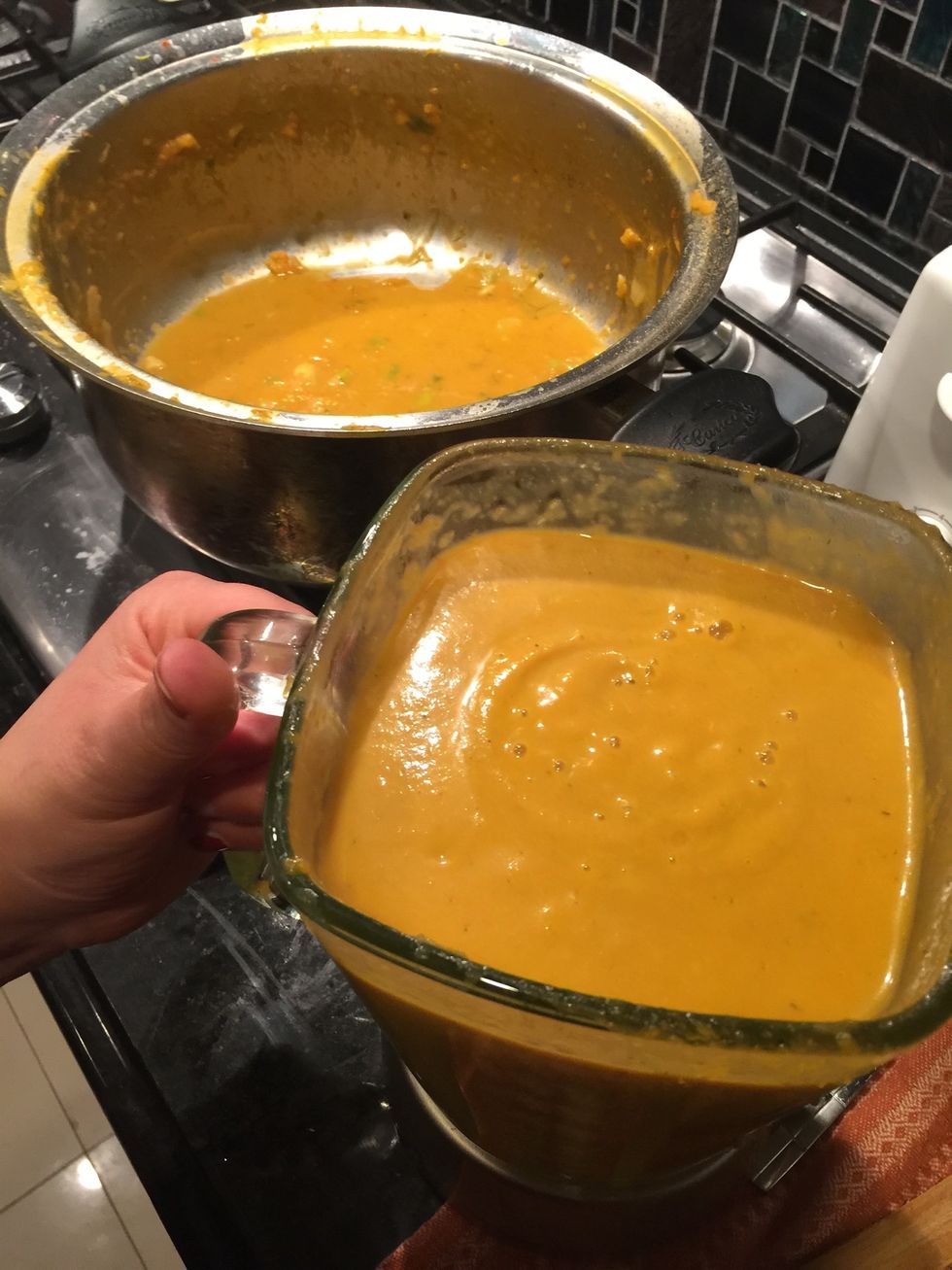 Once done blending you can pour back into the pot and heat for an additional five minutes.
Then when ready plate and enjoy! You can add pumpkin seeds as a garnish! If you like a chunky soup soup broth version skip the blending.
1.0 Butternut squash (cut)
1.0 Can of coconut milk
1.0tsp Salt
2.0tsp Smoked Paprika
3.0Tbsp Olive oil
2.0Tbsp Red onion (minced)
1.0Tbsp Chives (minced)
1.0Tbsp Garlic powder
1/2Tbsp Onion powder
32.0oz Vegetable broth
1.0 Rutabaga
1.0 Turnips
1/2 White onion
2.0 Celery sticks
1.0 Carrots (large)