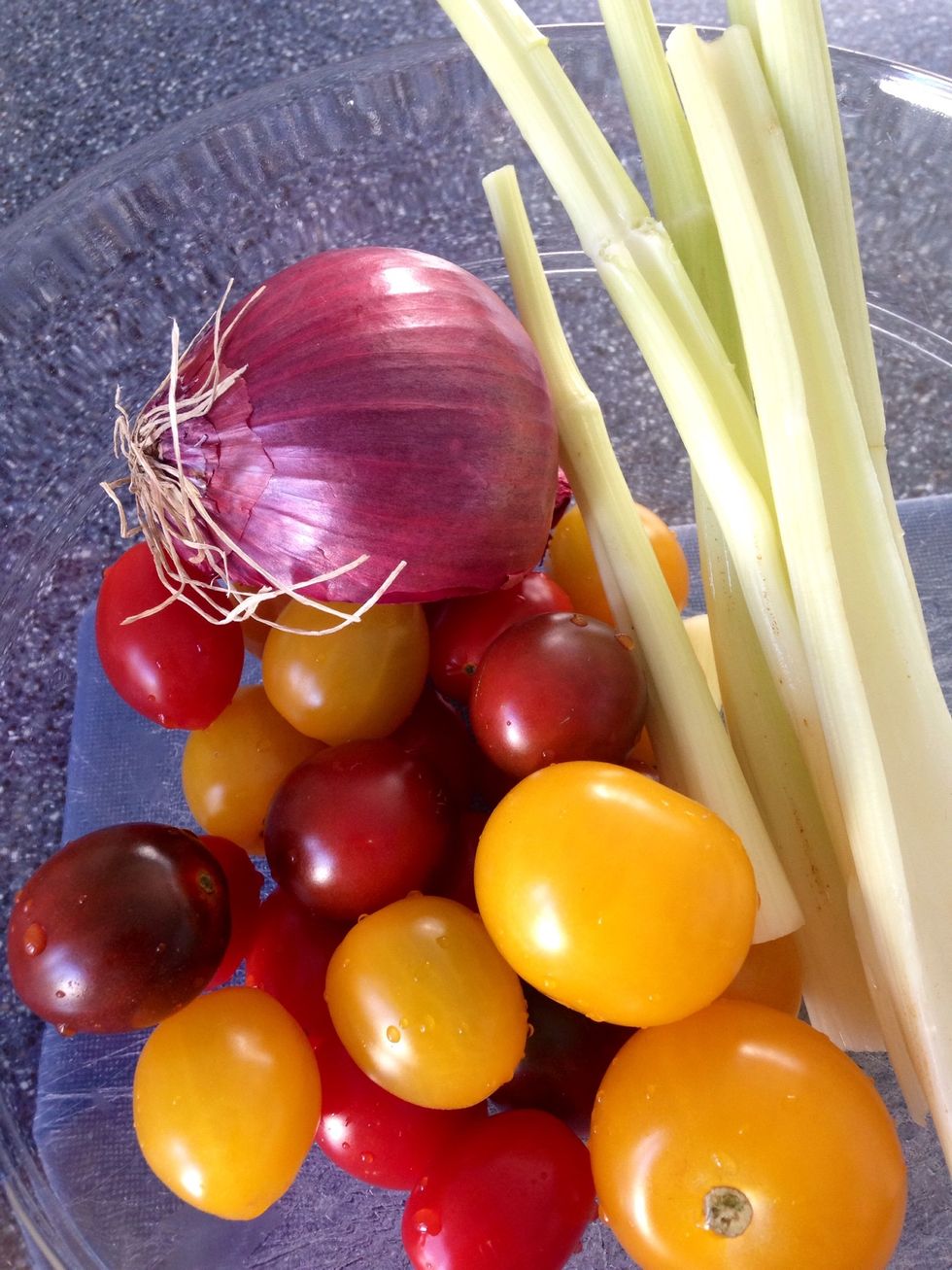 Support your local farms and buy organic! Tastes better too..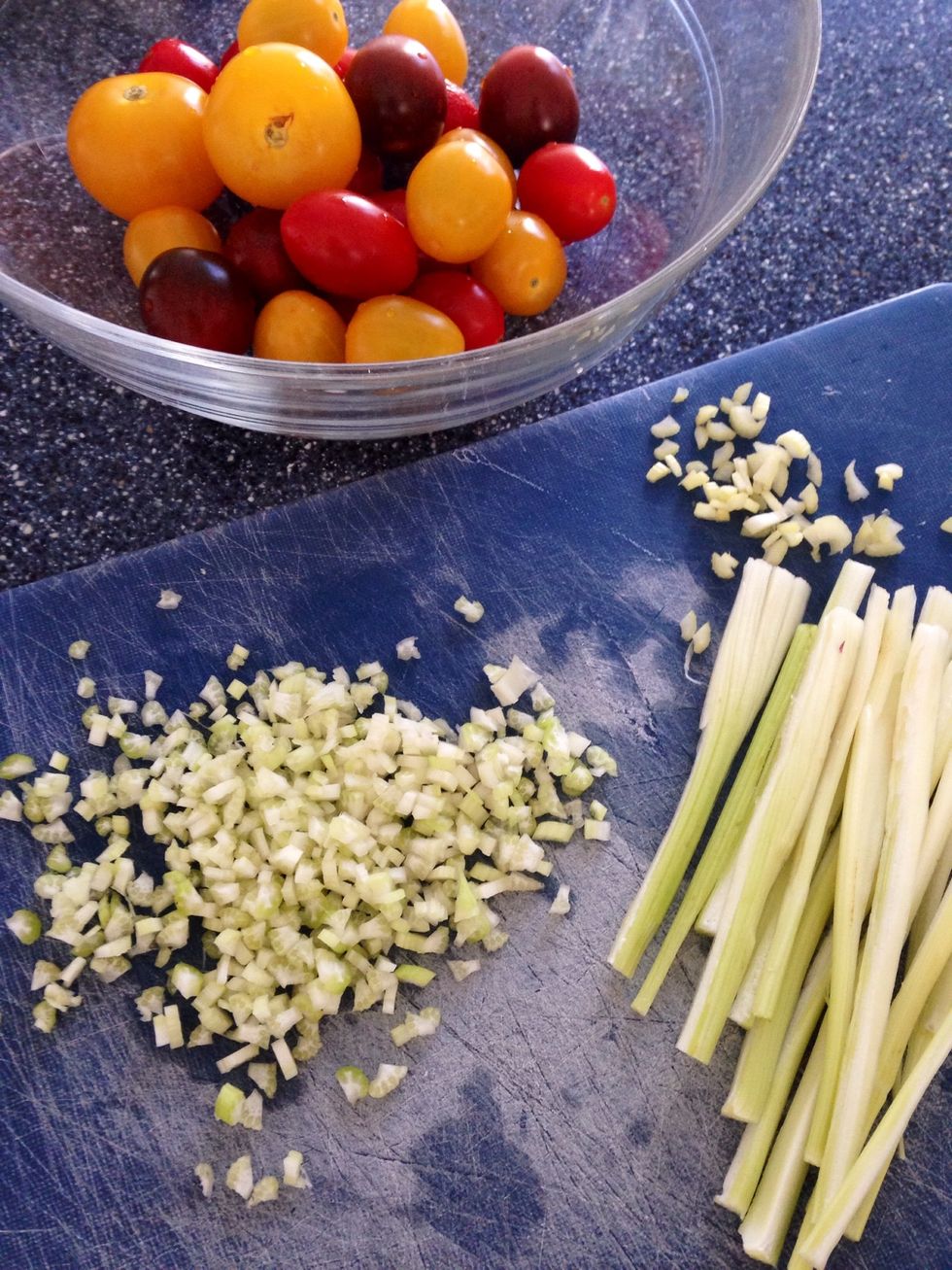 Finely chop the celery, tomatoes and onion.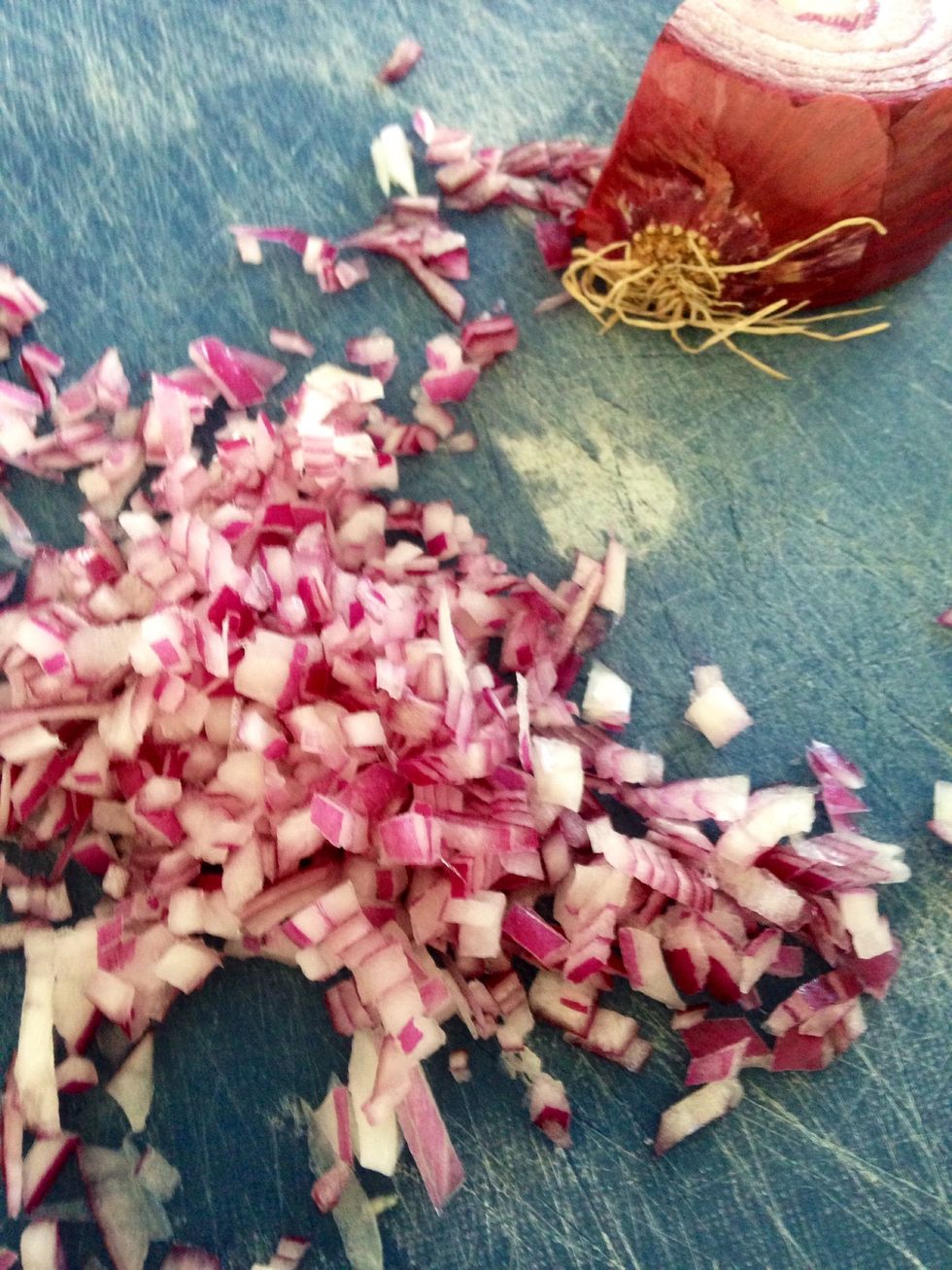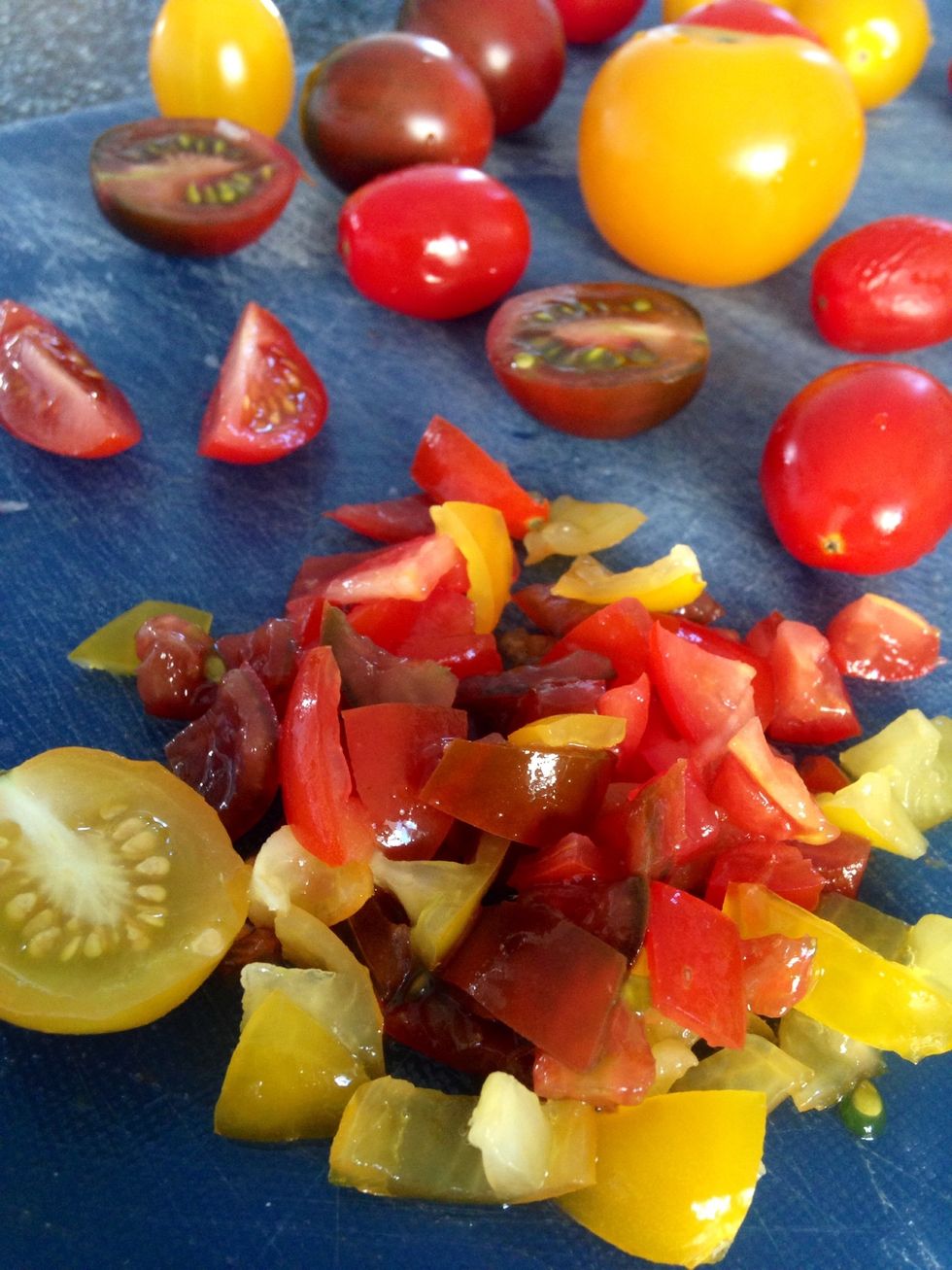 Remove inner seeds from the tomatoes before chopping.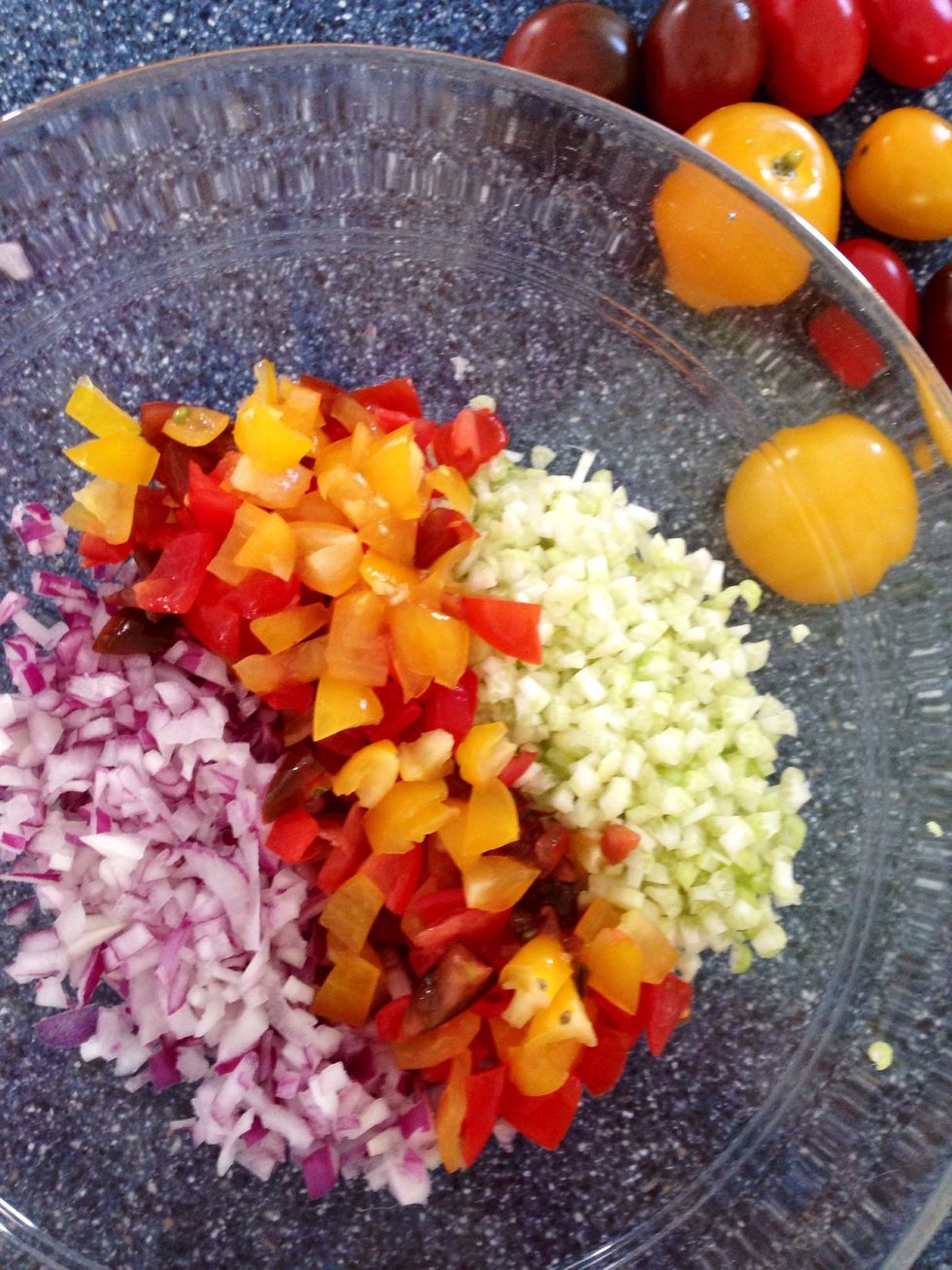 Place in a large bowl with lemon juice and ground pepper to taste.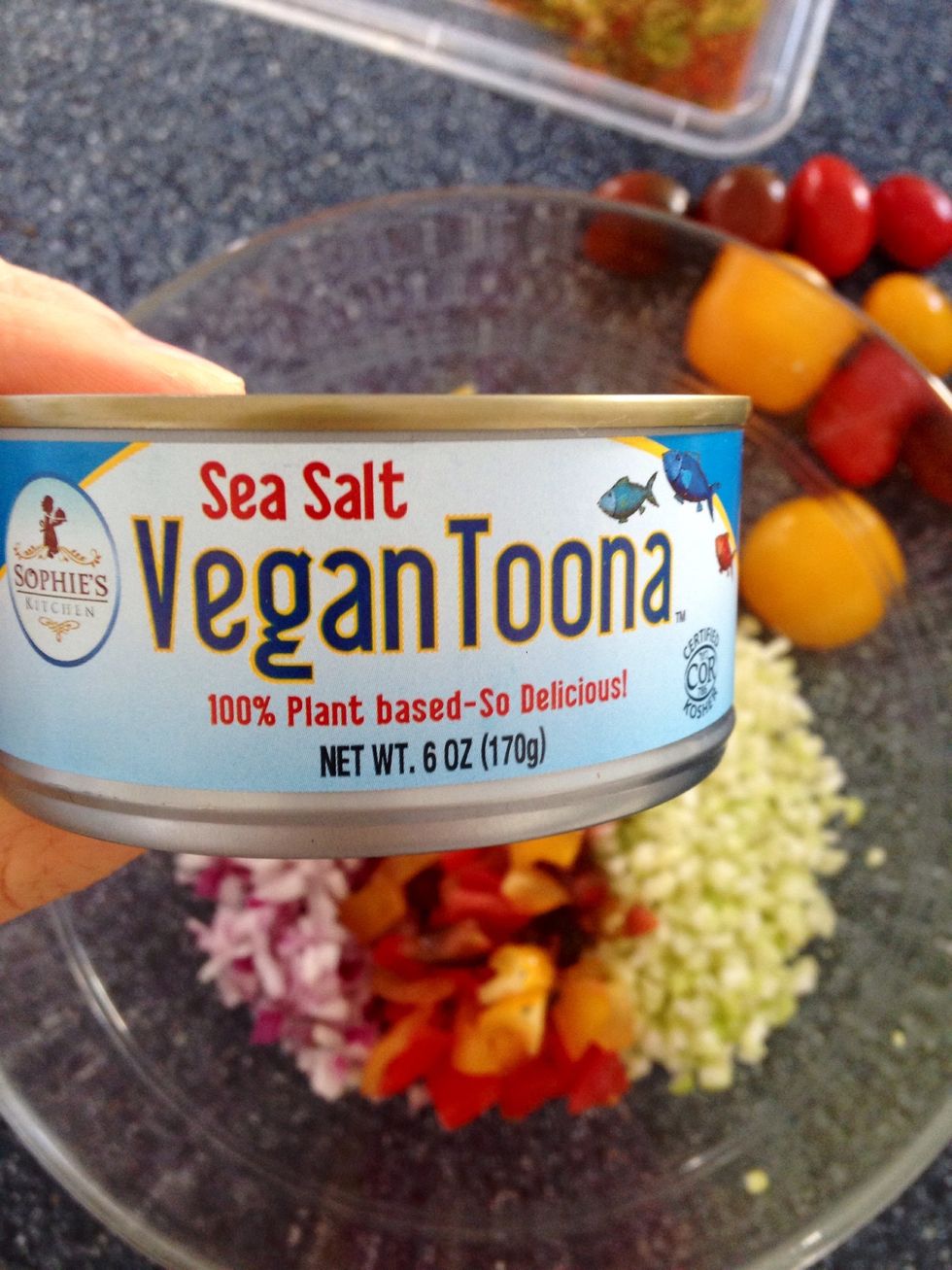 Open your Vegan Toona and add to the bowl.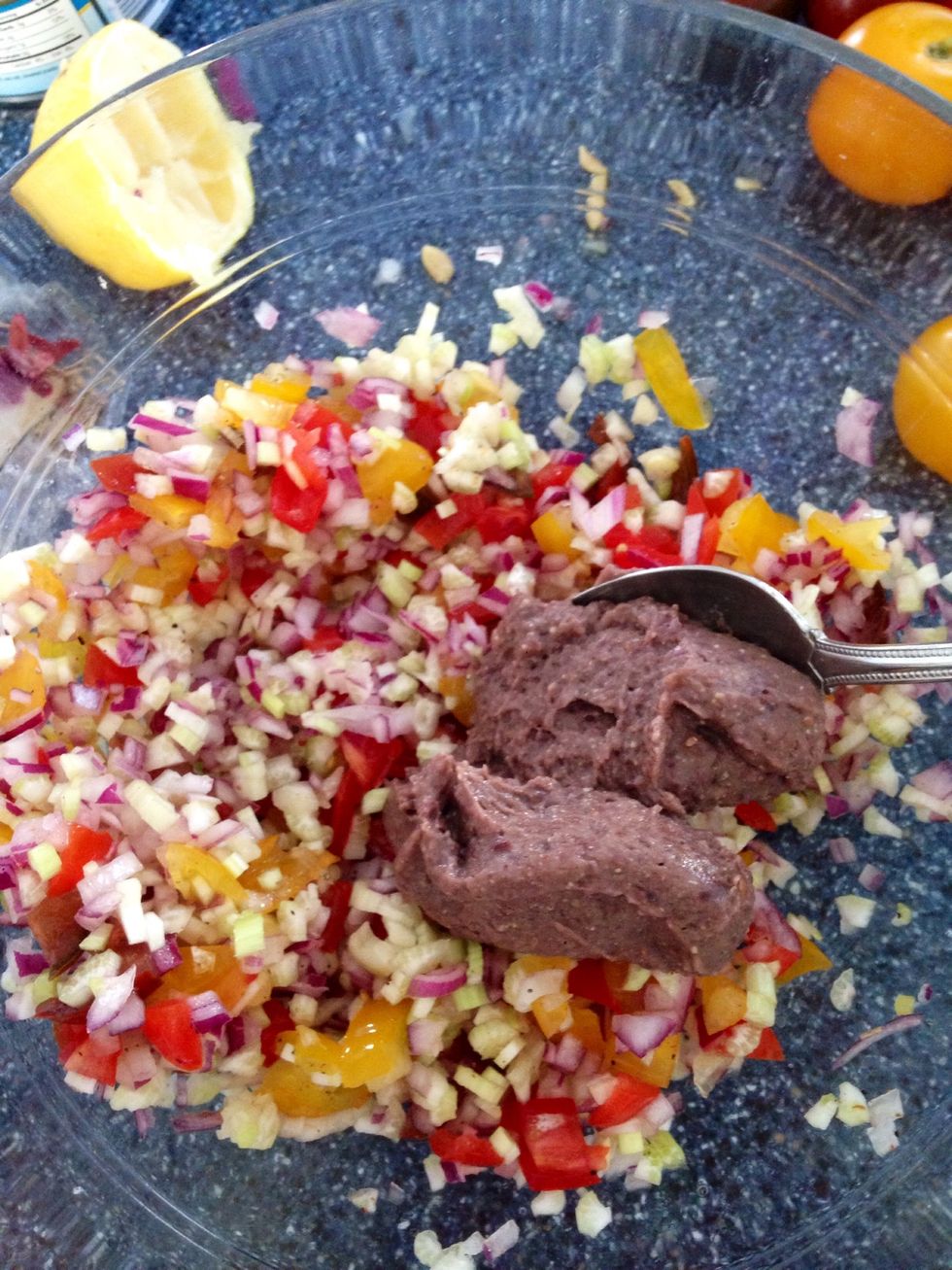 Add in two heaping tablespoons of black bean hummus. Any other hummus or vegan mayo may be used.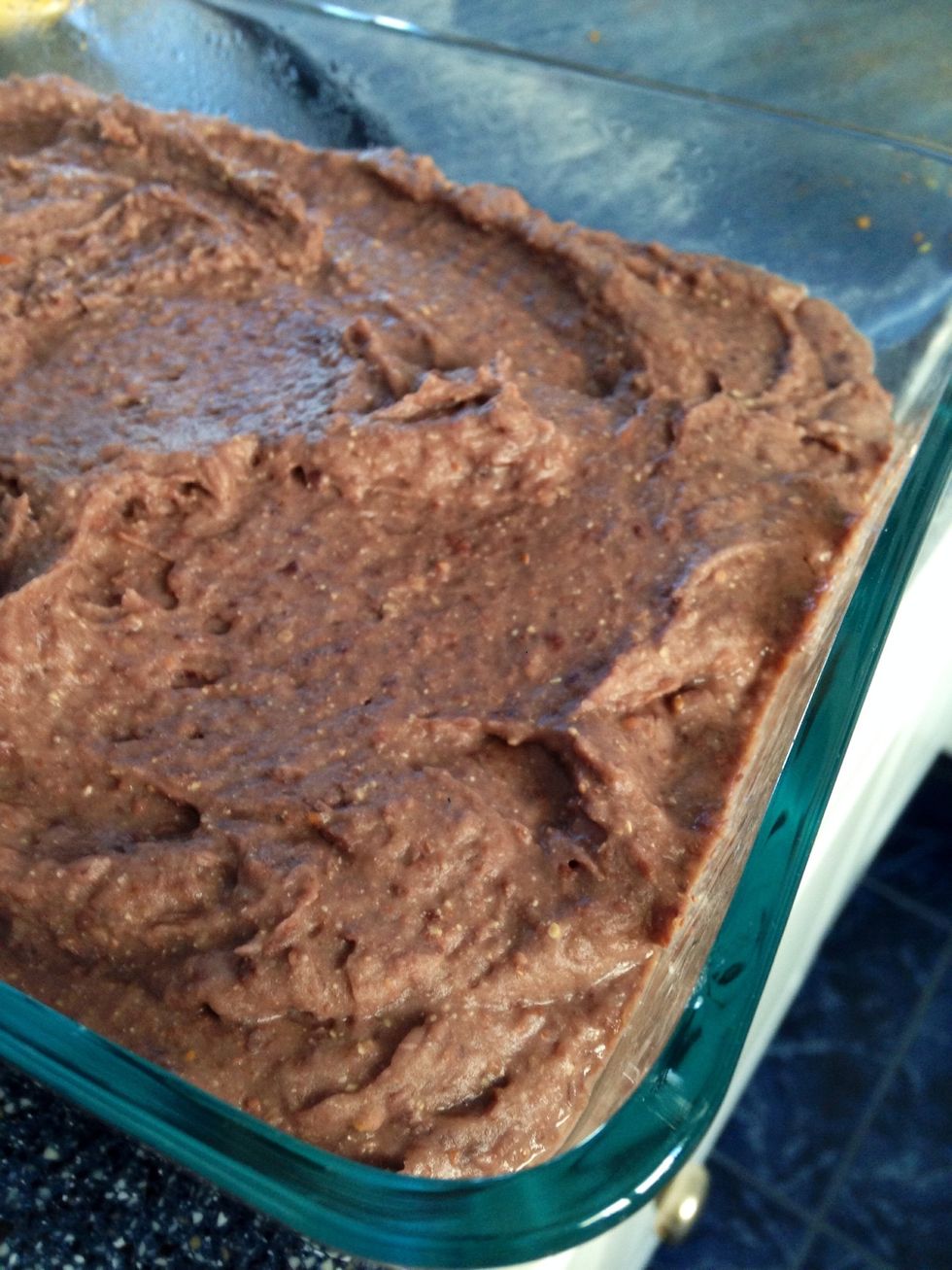 I made this black bean hummus simply using black beans, garlic, lemon juice, water, tahini and cayenne. Just food process the ingredients and done!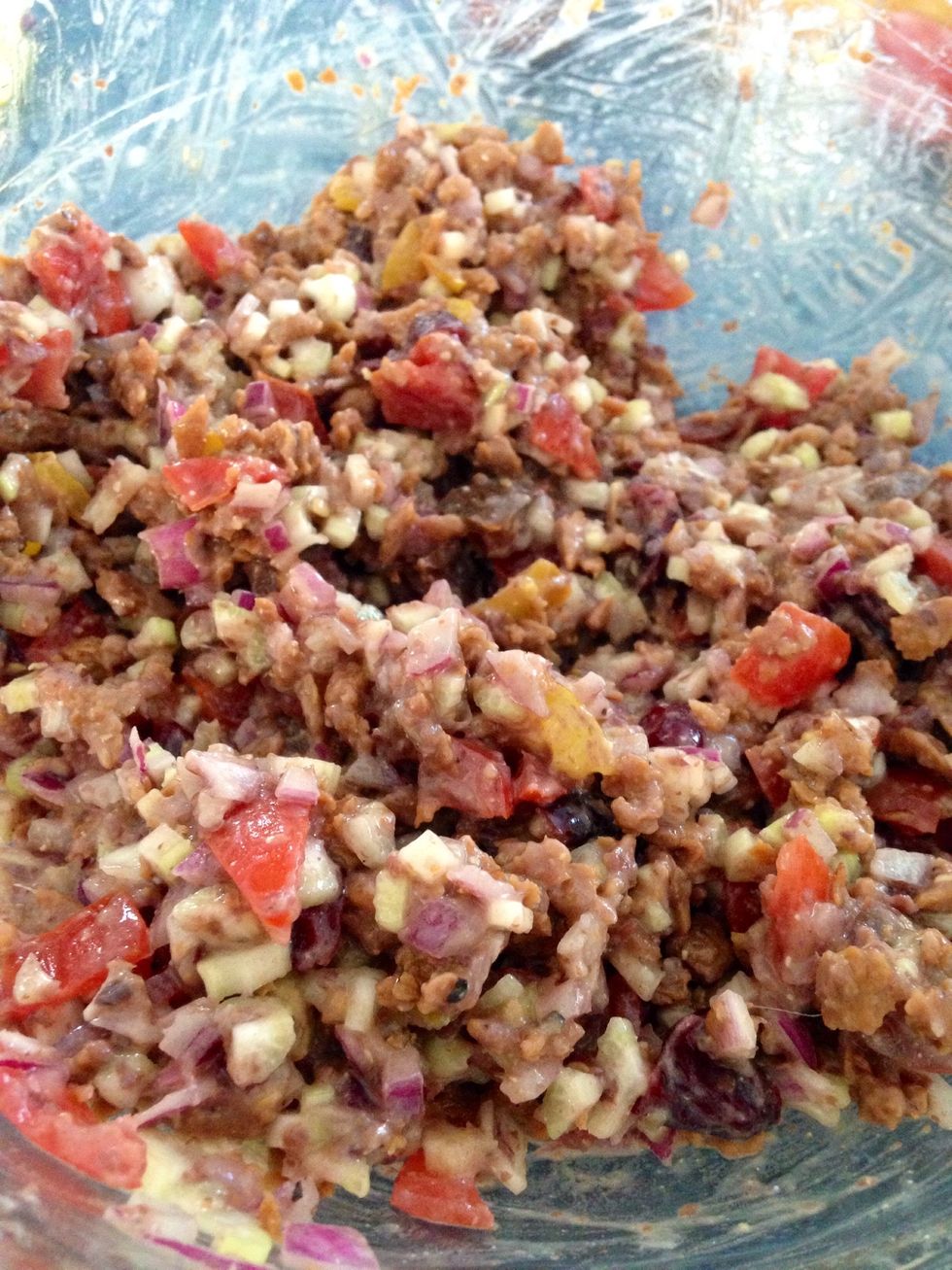 Add a handful of craisins if you like that sweet and savory flavor! Mix.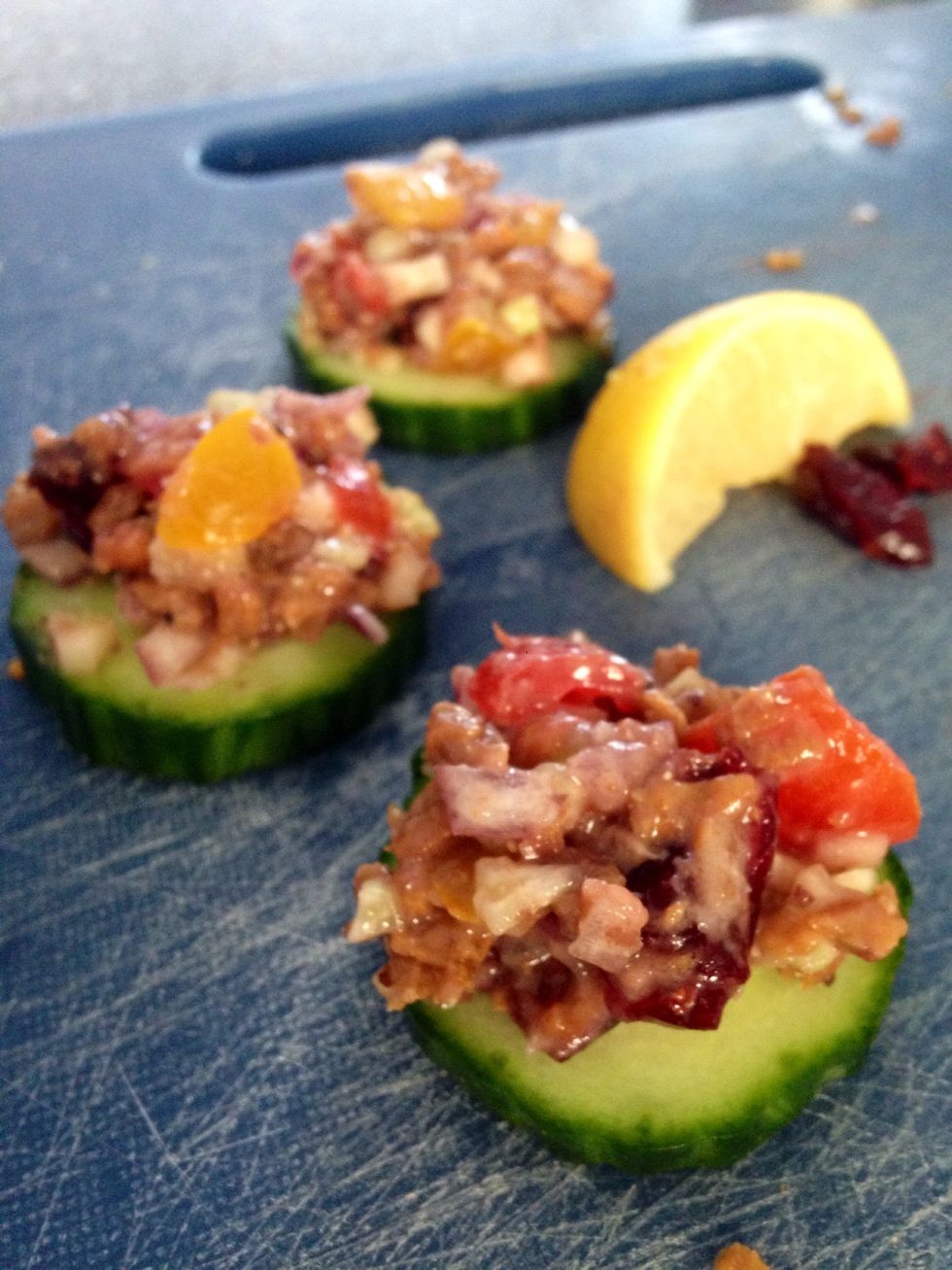 Spread on cucumber slices or flaxseed crackers as an appetizer or enjoy on toasted rye bread for lunch!
1/2c Cherry tomatoes
1/2c Red onions
1/2c Celery
2.0Tbsp Black bean hummus
1/4c Lemon juice
Black pepper
6.0c Vegan tuna
1/3c Craisins