The first thing to do is prep your beets , The easiest way to do that is to roast them. This is how to do it with the least muss and fuss. Preheat your oven to 375 degrees
Wash the beets off and dry them. Trim the beet tops to about an inch. Rub the beets with vegetable oil and wrap them individually in foil this prevents beet leakage
Place the wrapped beets on a cookie sheet and bake them for about 45 minutes to an hour. Unwrap them a bit to check. When a fork goes into them easily they're done. You can do this ahead
Cut the tops off the beets. Cut the bottom off the beets.You can at this point slip the skin off of them with a paring knife or just trim it away easily. Naked beets!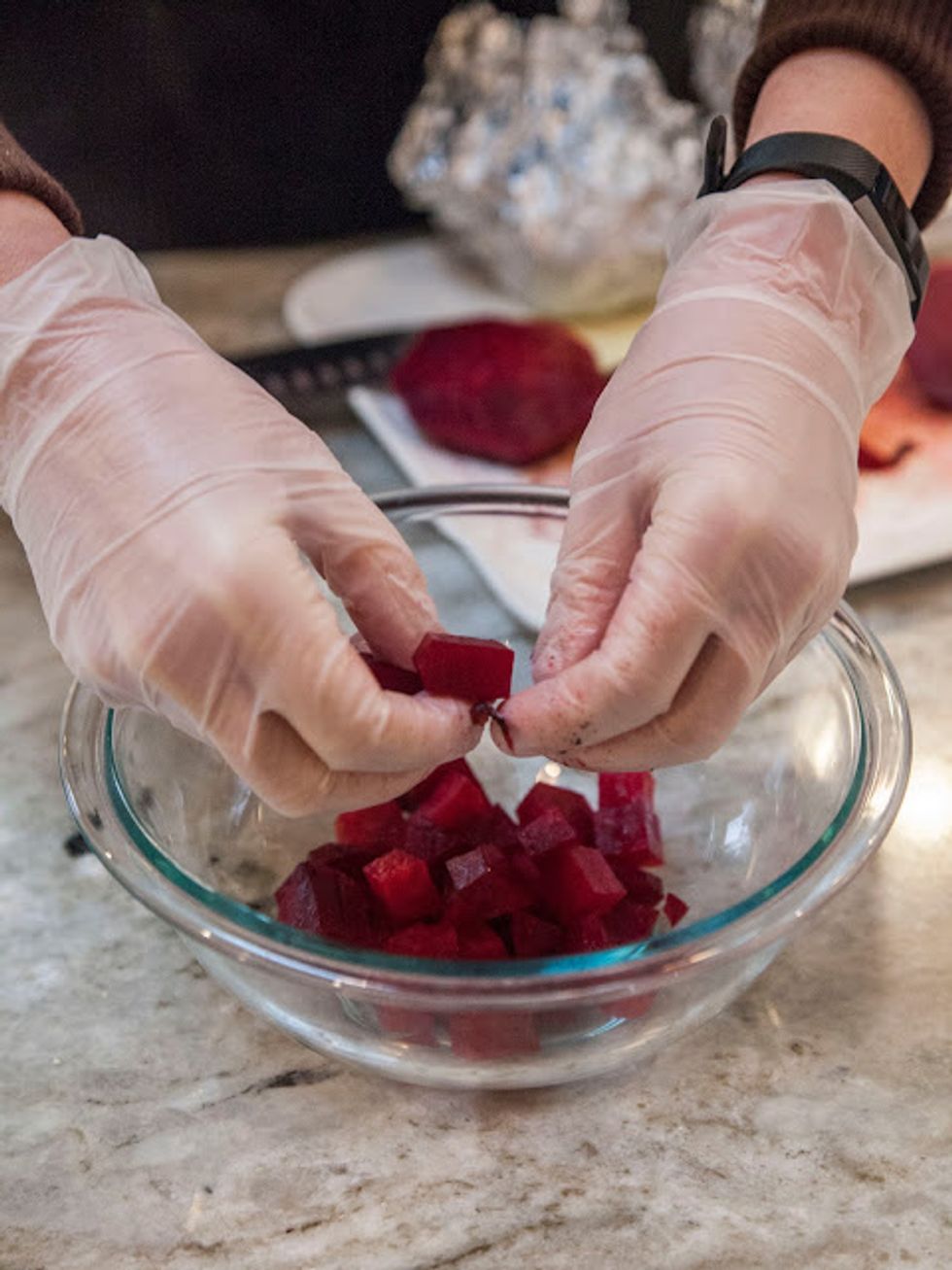 Cut the beets into small cubes, about 1/2 inch.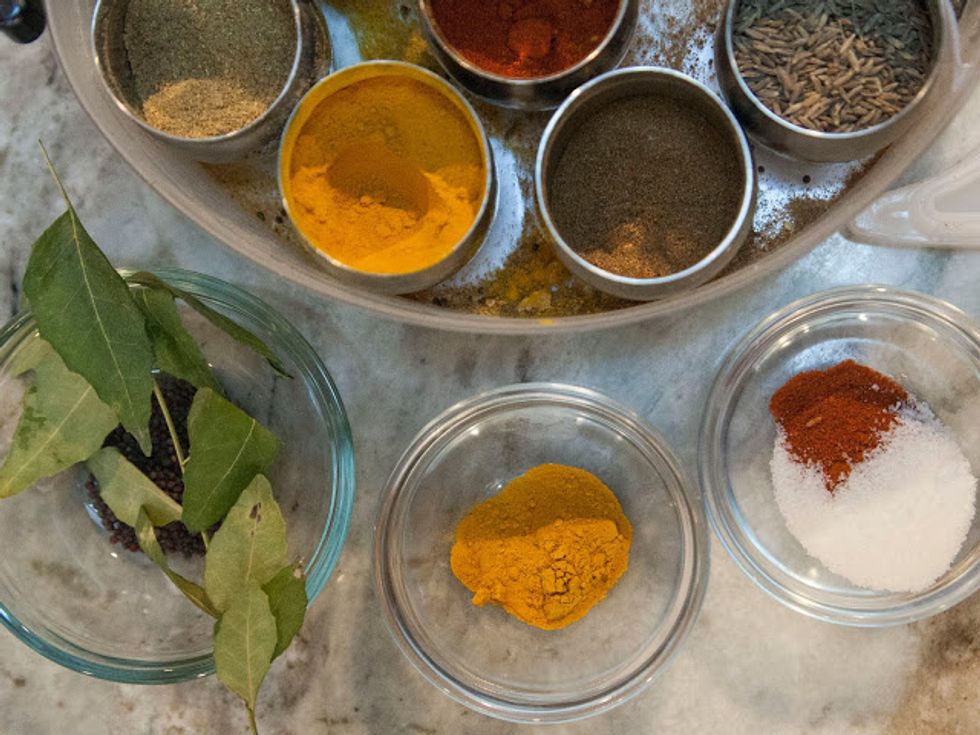 Get your spices ready, because this dish cooks up pretty fast once the beets are roasted.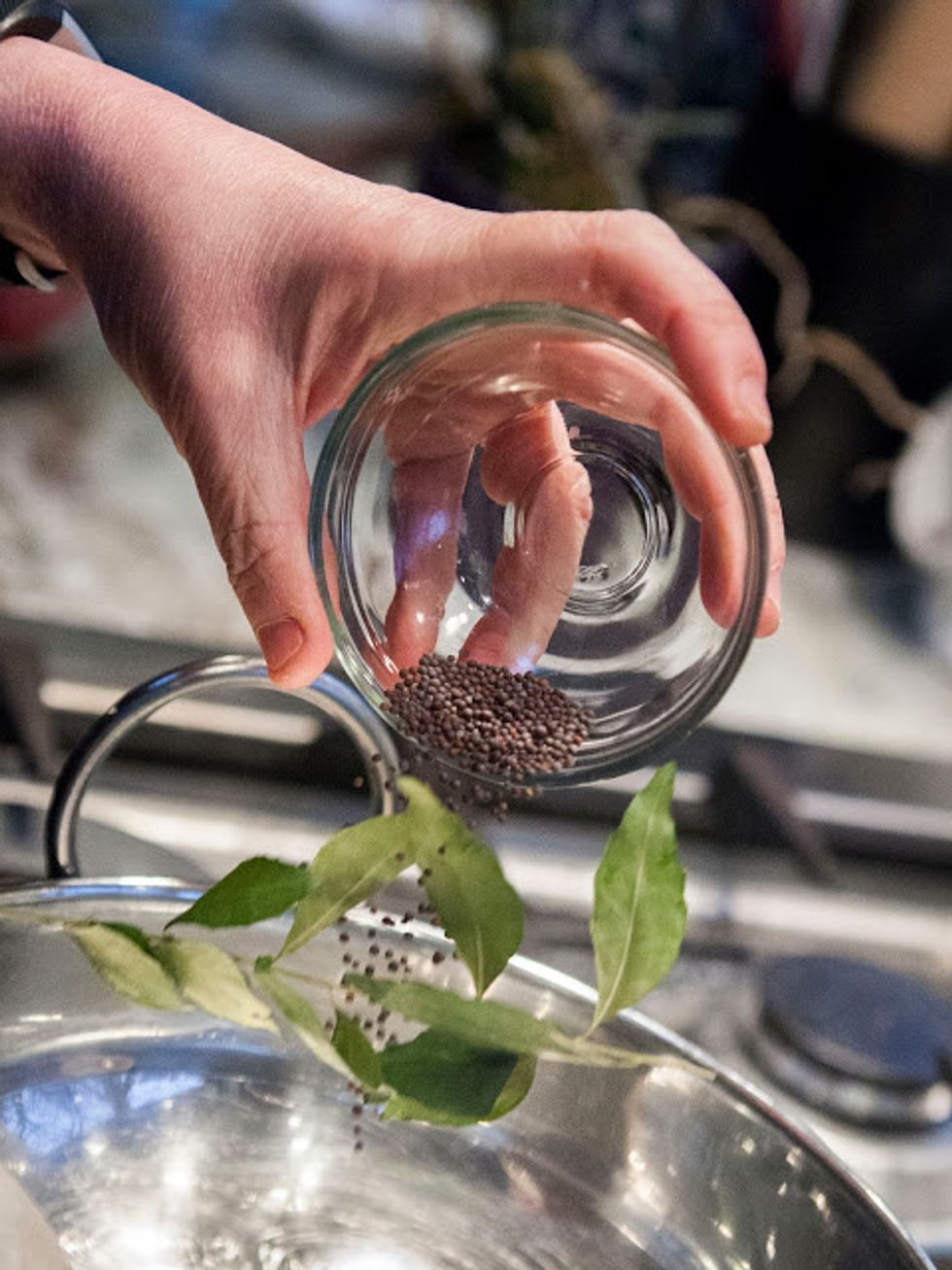 In a skillet or kadhai heat the vegetable oil. When the oil is hot toss in the mustard seeds and the curry leaves if you are using them.
When the mustard seeds start to pop and the curry leaves sizzle toss in the beets.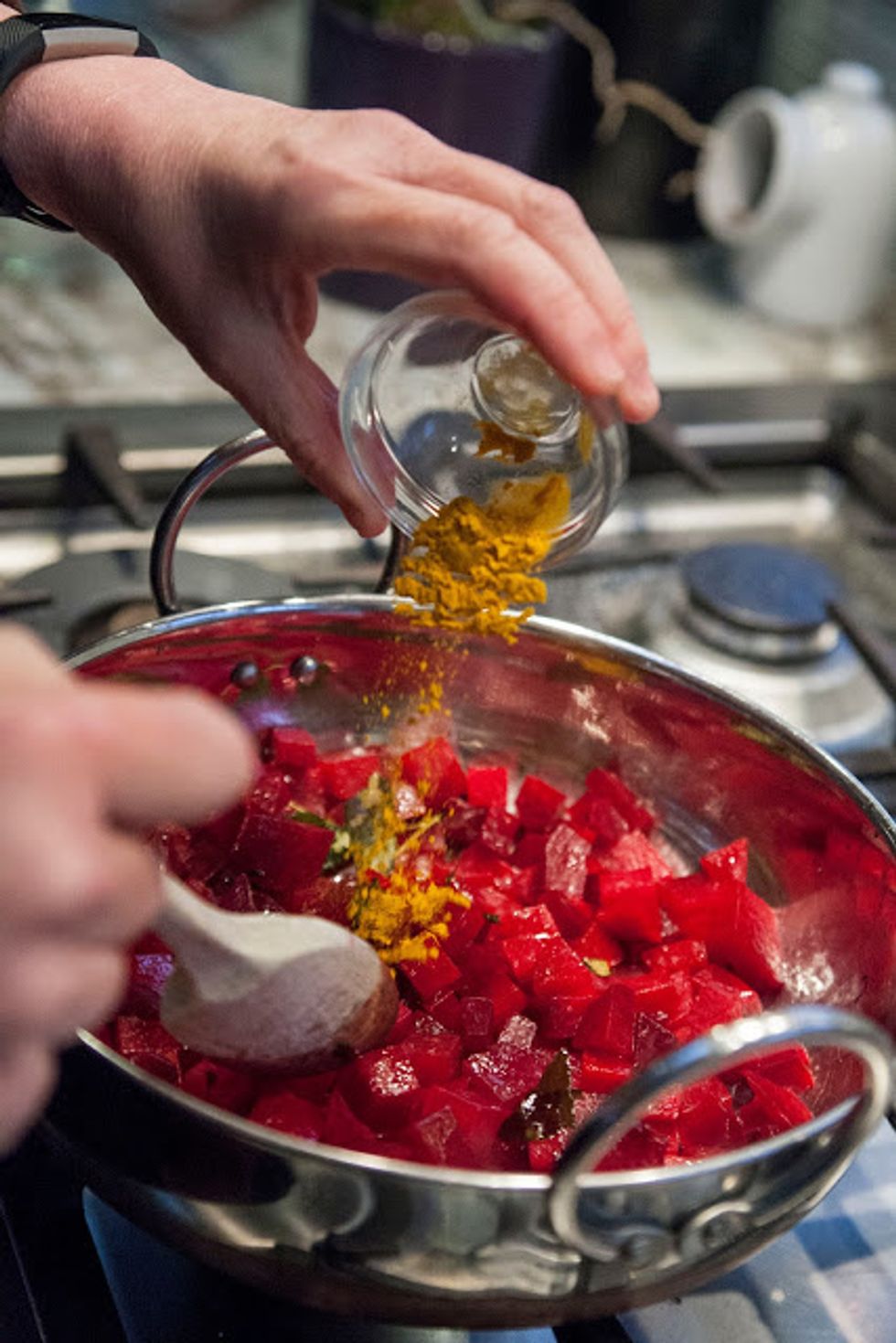 Turn the heat down to medium and add in the turmeric.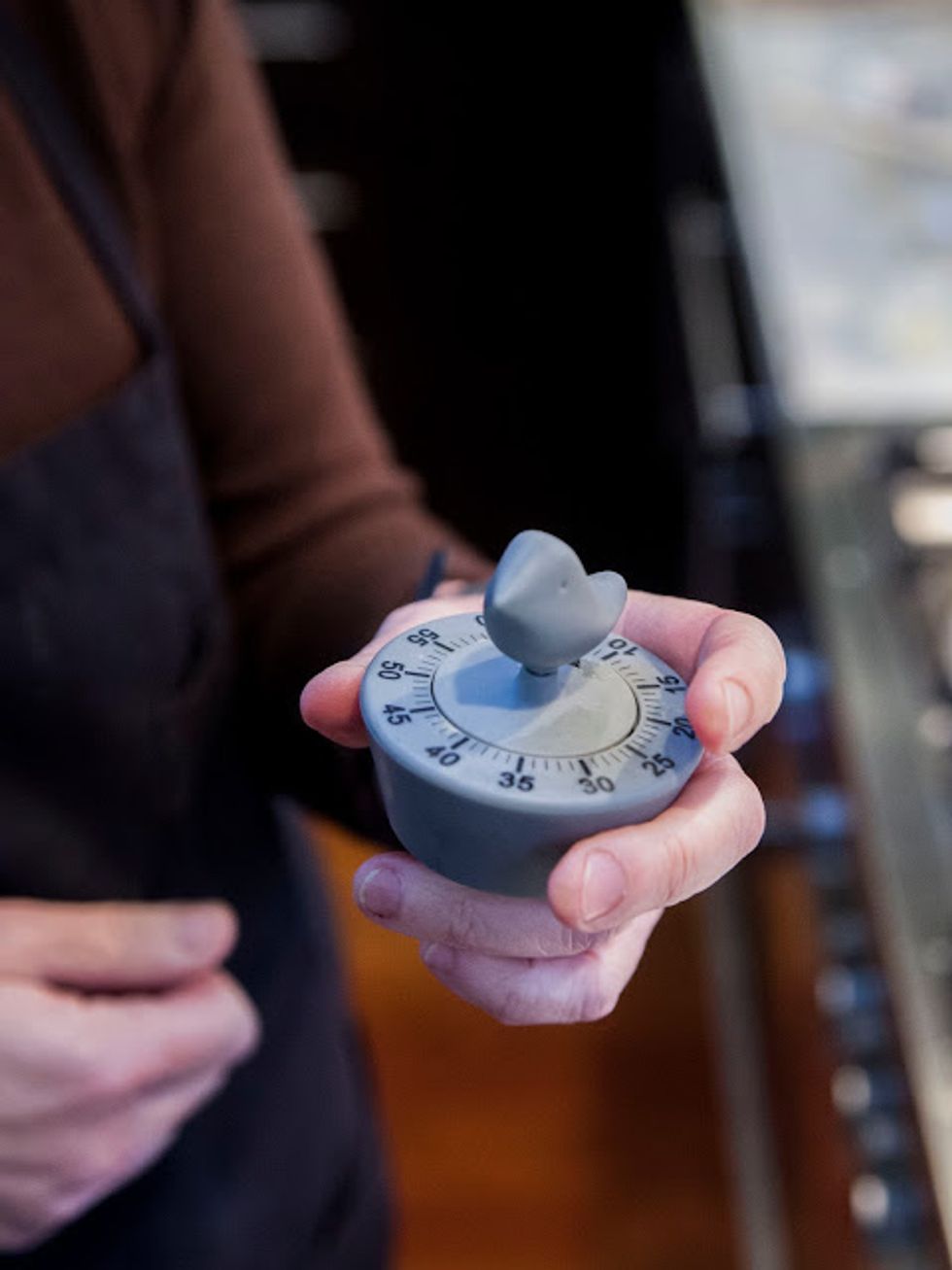 Stir it around well, then cover the pan and let things cook for about 5 minutes.
Take the lid off, give things a good stir and add in the salt and chili. Keep the lid off the pan and cook for another 5 minutes or so. Give it a good stir every now and then..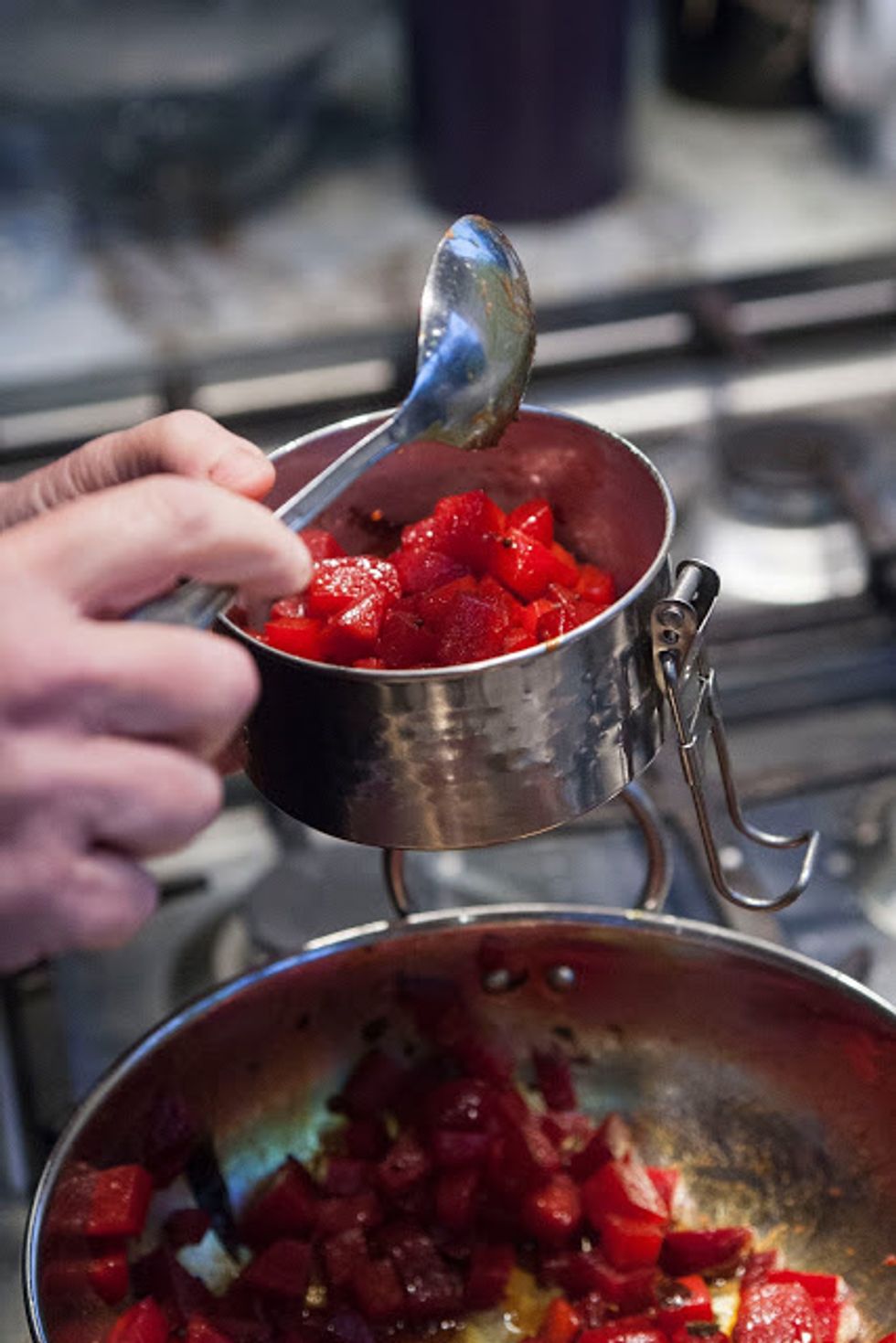 When the beets are nice and tender, they're good to go. Take out the curry leaves and dish them up.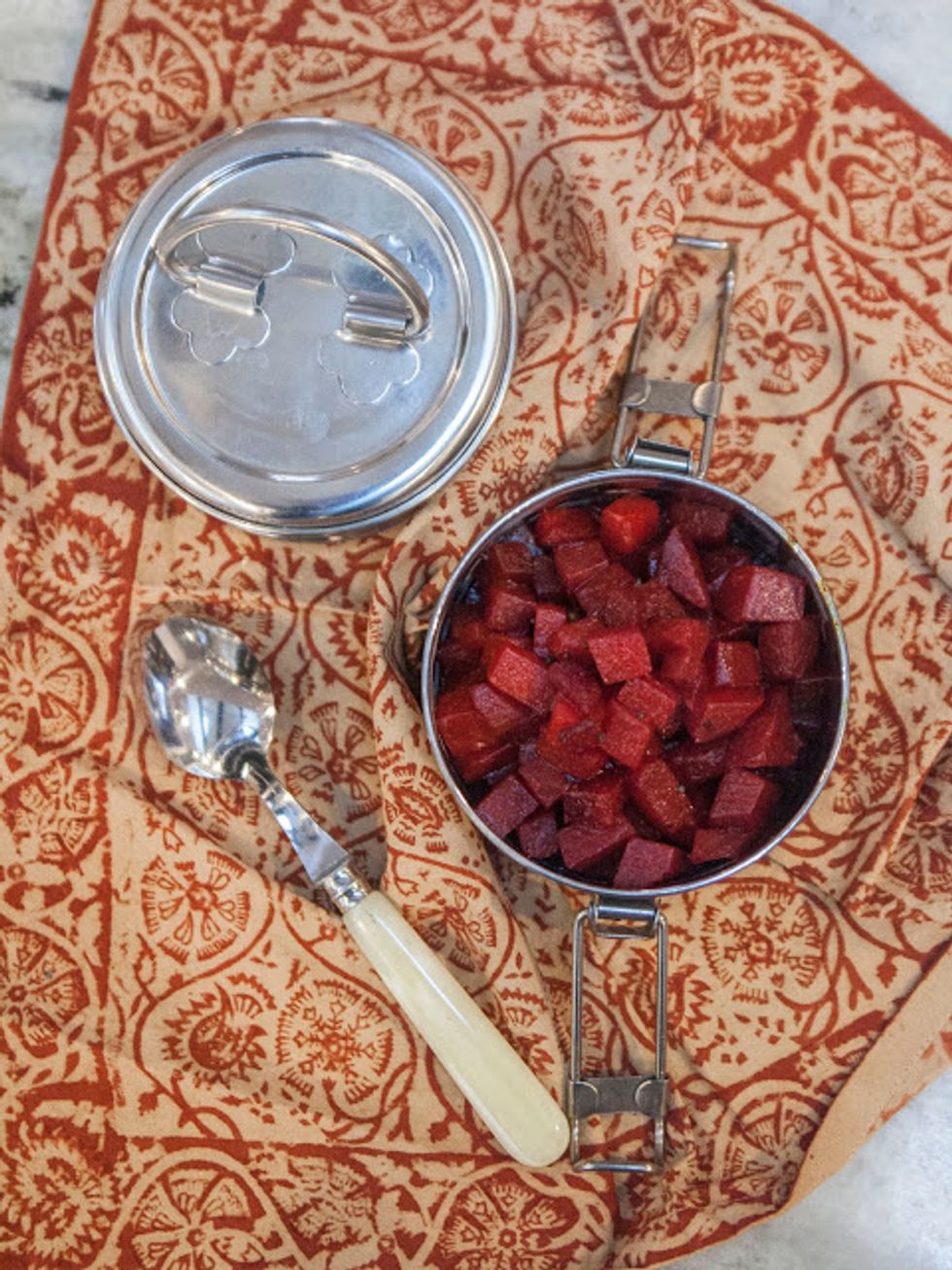 So there it is, a simple easy to fix Indian side dish, which goes really well with any other sort of food you're cooking, Indian or not
2.0 large beets
1/2tsp black mustard seeds
10.0 curry leaves
1/2tsp turmeric
1/2tsp kashmiri chili
1.0tsp salt
2.0Tbsp vegetable oil
Kathy Gori
Screenwriter, long time Indian cook, lover of Indian foods, Saturday morning Cartoon voice. For more recipes visit my website www.thecolorsofindiancooking.com