Preheat oven to 350°F. Then set out all your ingredients, utensils and bakeware.
All ingredients out.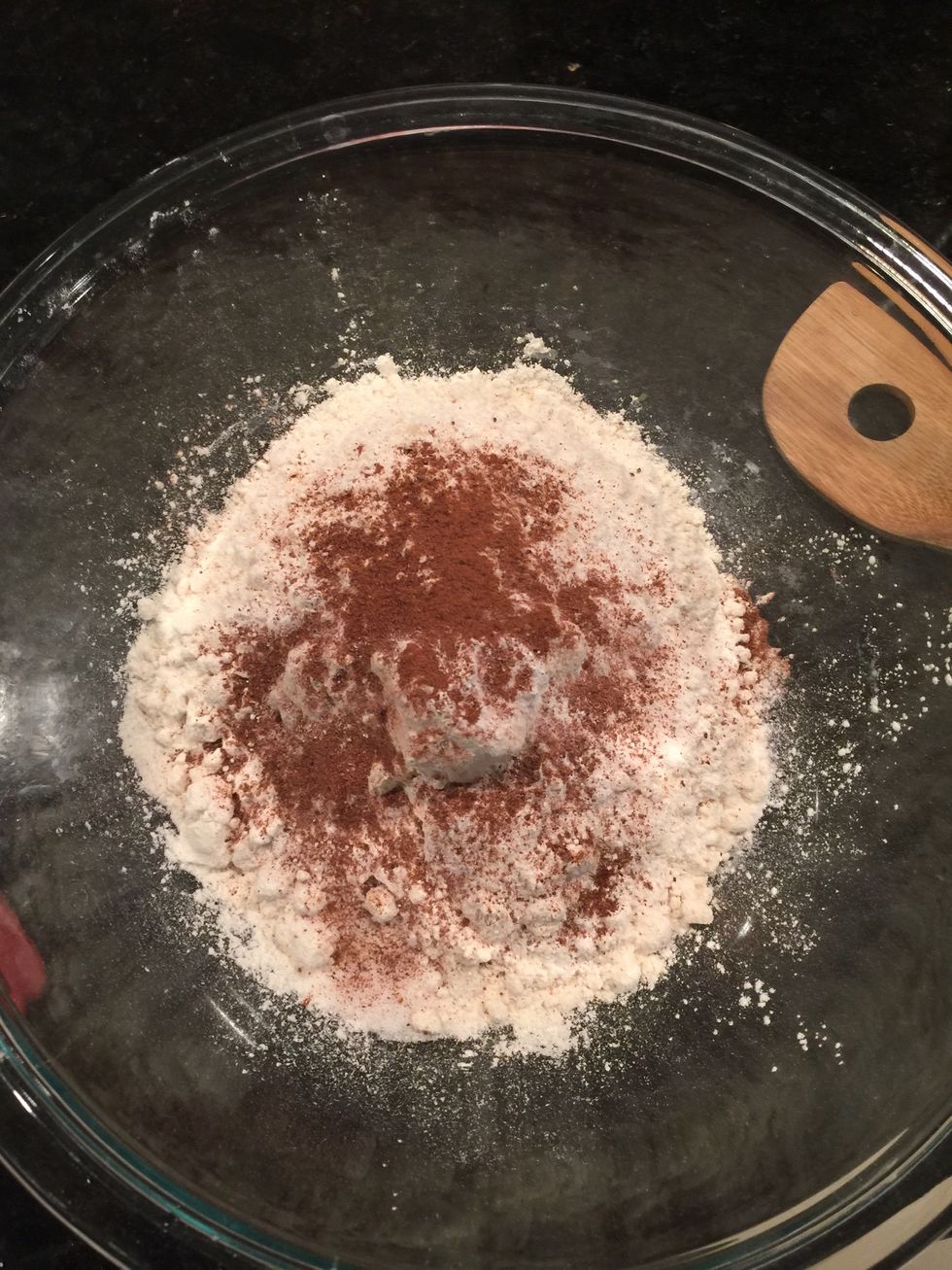 Add all dry ingredients to bowl.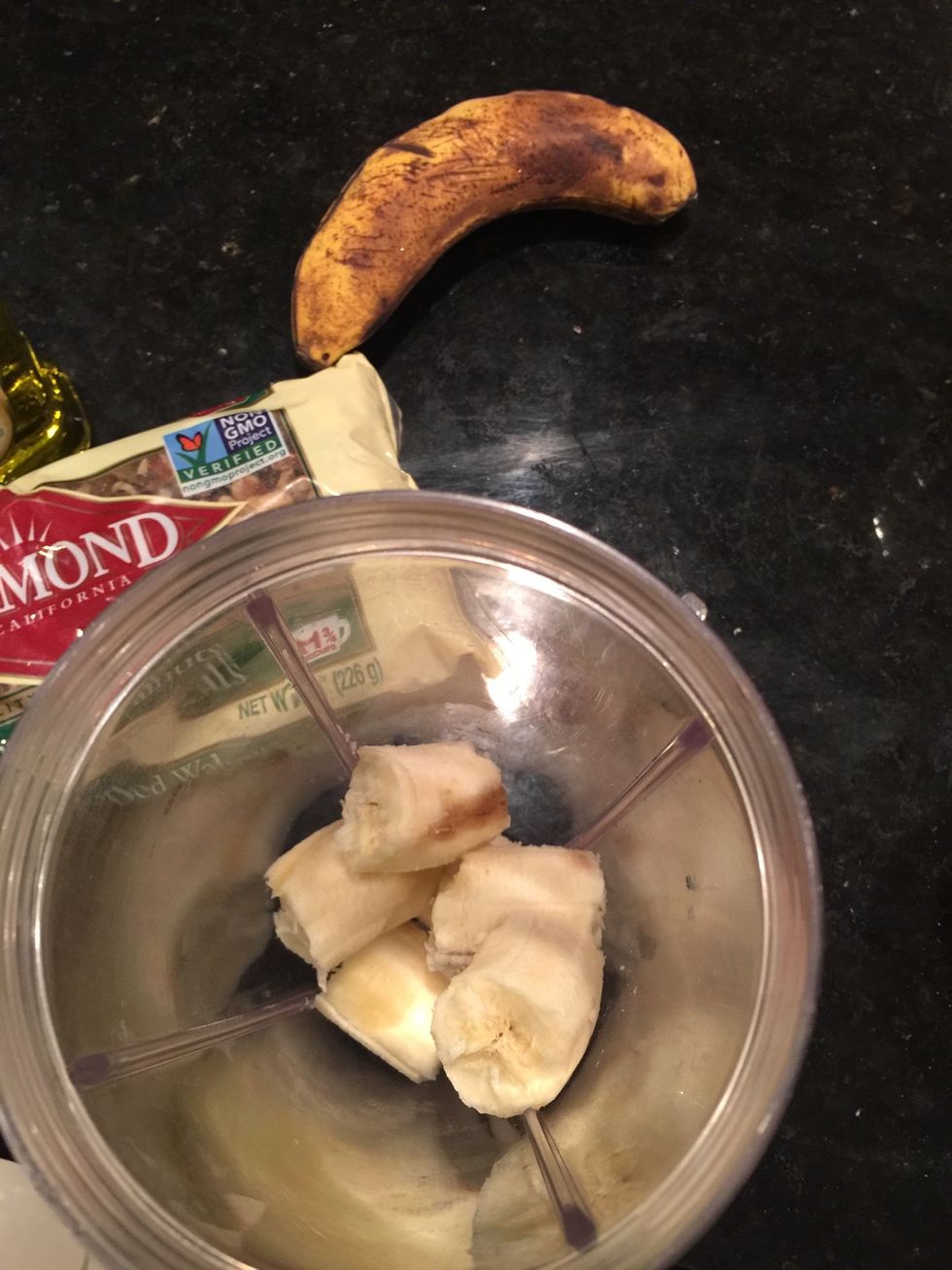 Then in a blender add the bananas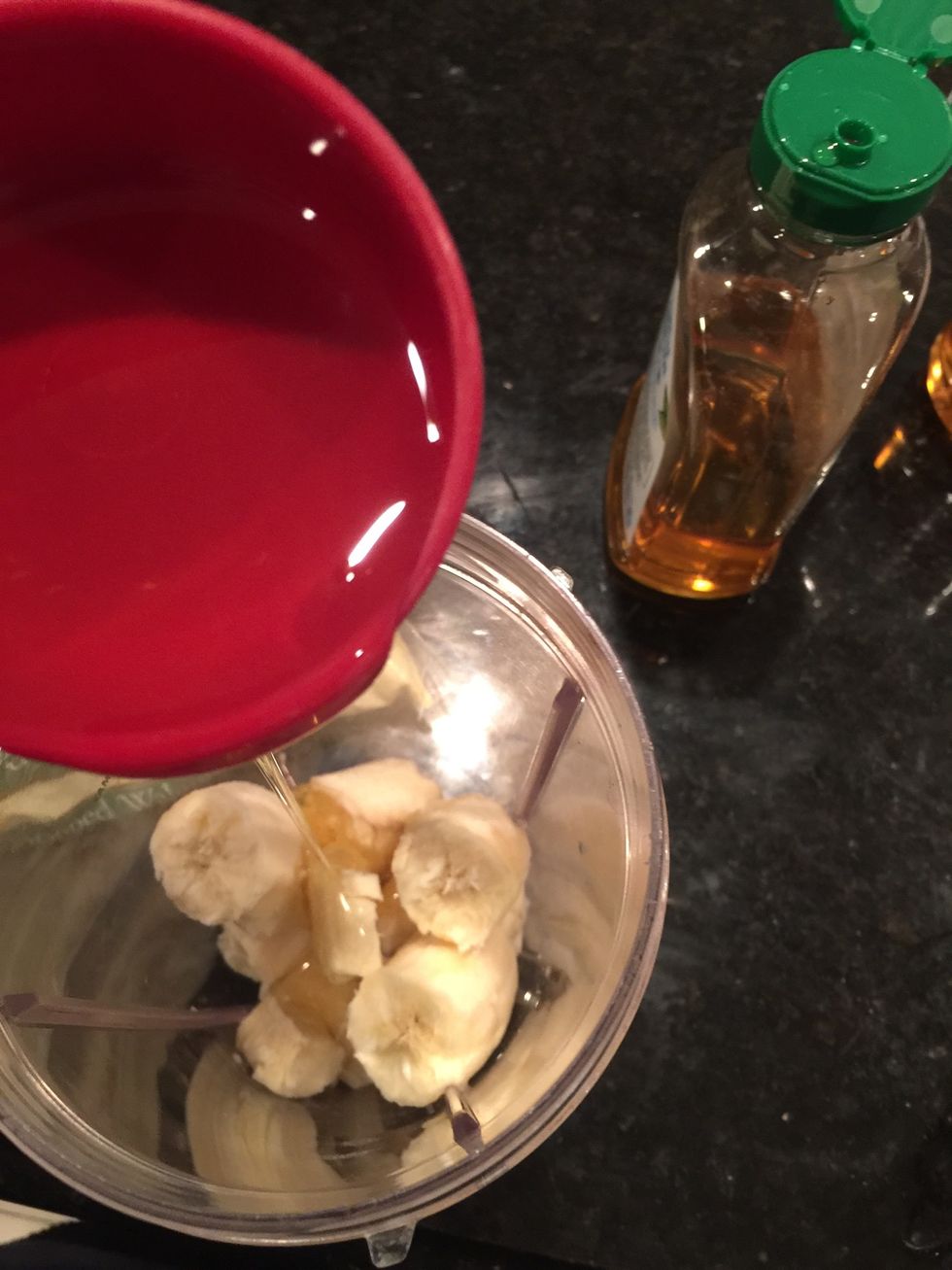 Add the agave nectar.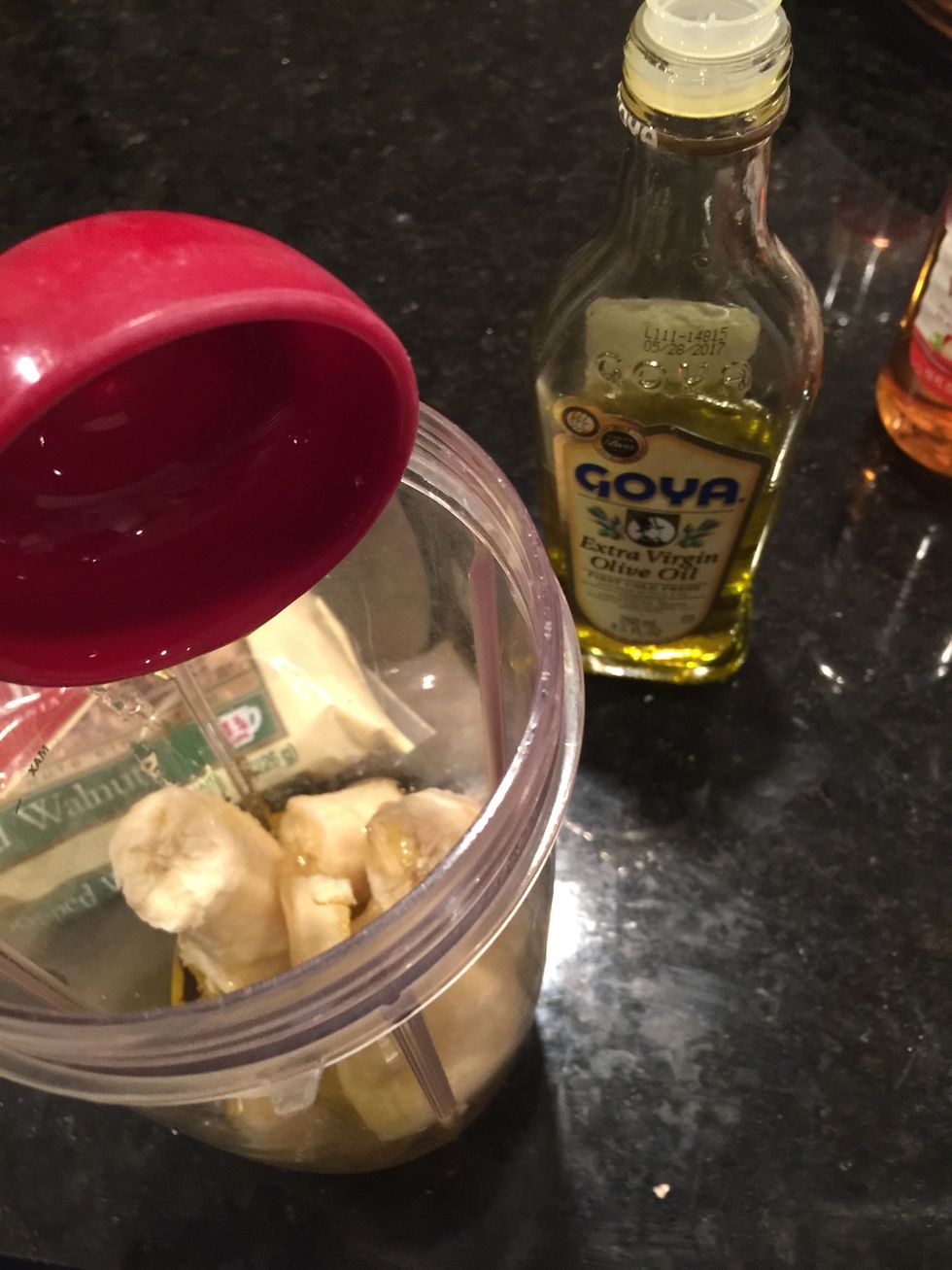 Add the oil.
Add the soy milk. Then blend.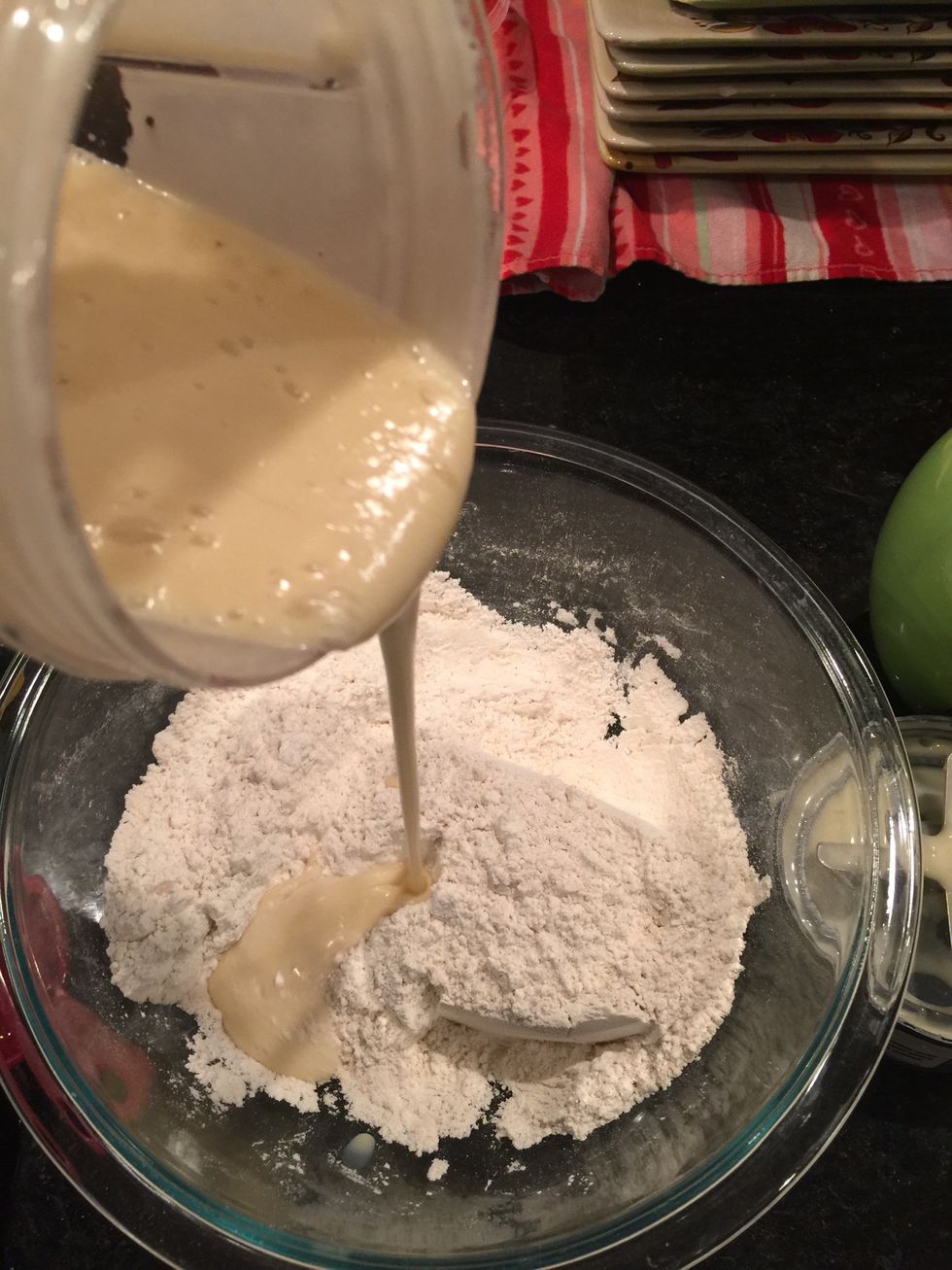 Add wet batter to dry mix.
Then mix and add 1/2 cup of walnuts. (Forgot to get picture of walnuts added)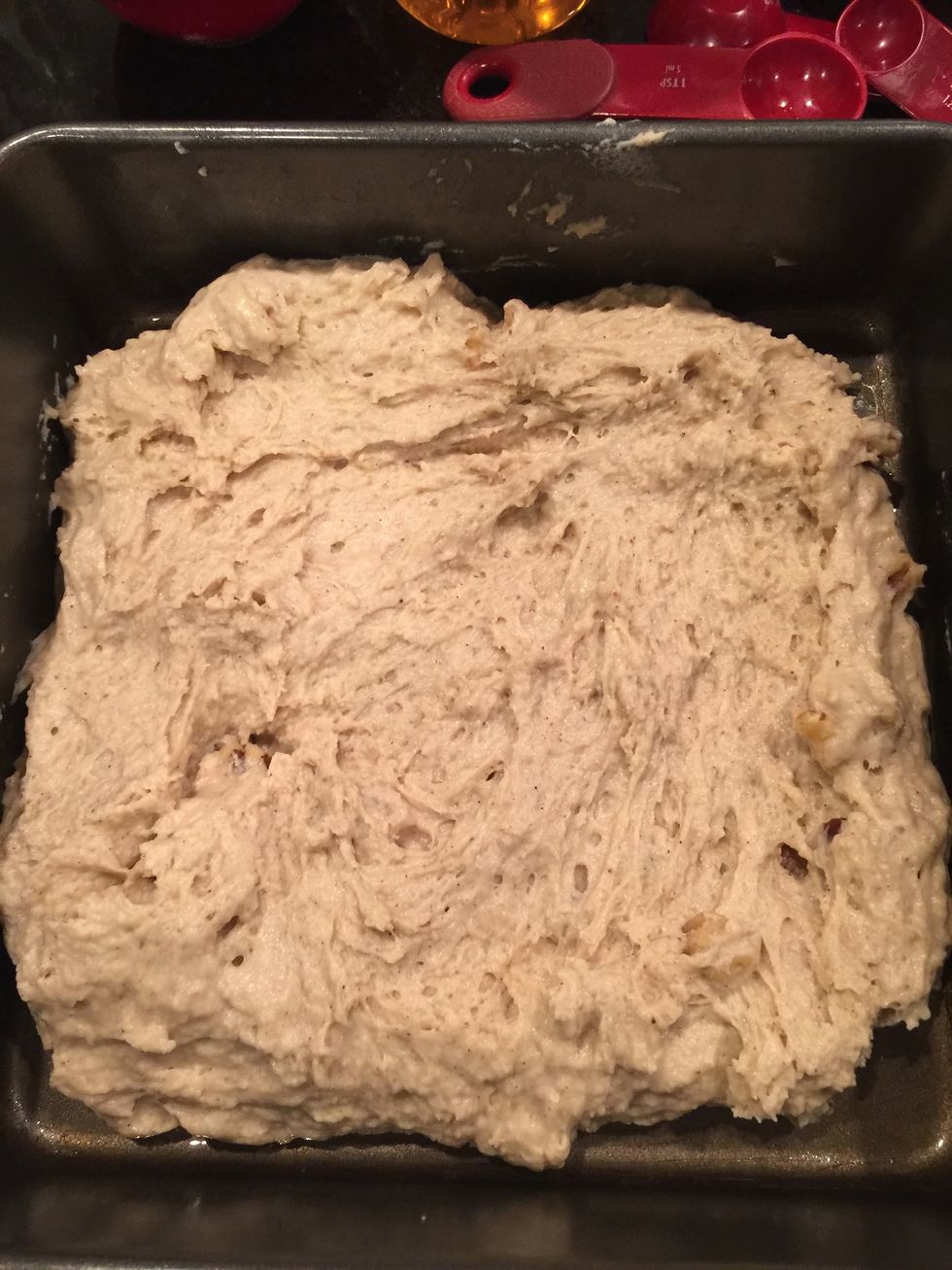 I lent my loaf pan to my friend so I had to use a square pan.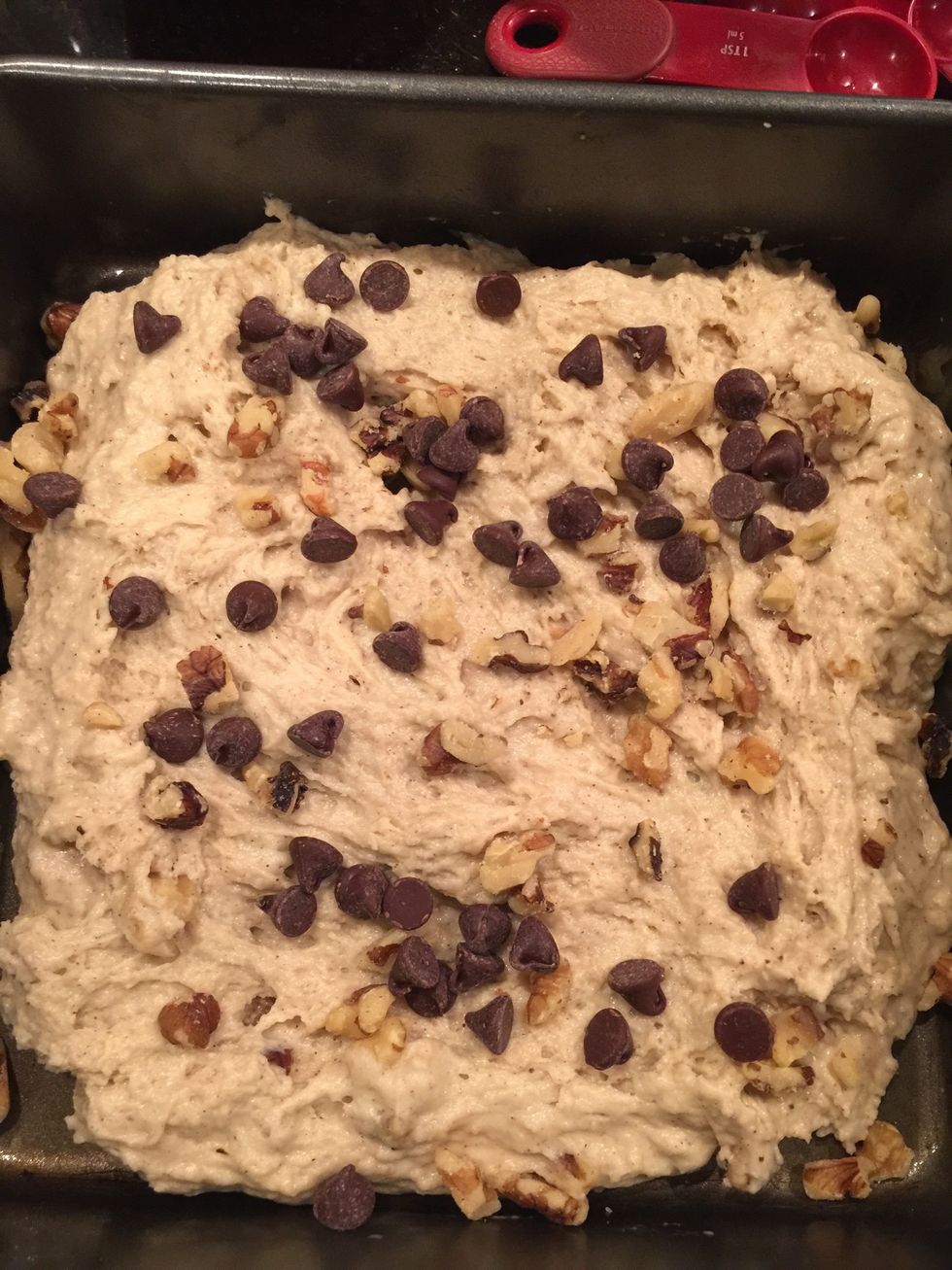 Add any toppings you'd like, I added chocolate chips and the remaining 1/2 cup of walnuts.
Bake for about 50 mins. You can check on it from time to time and stick a toothpick in and if the toothpick comes out clean then your good to go.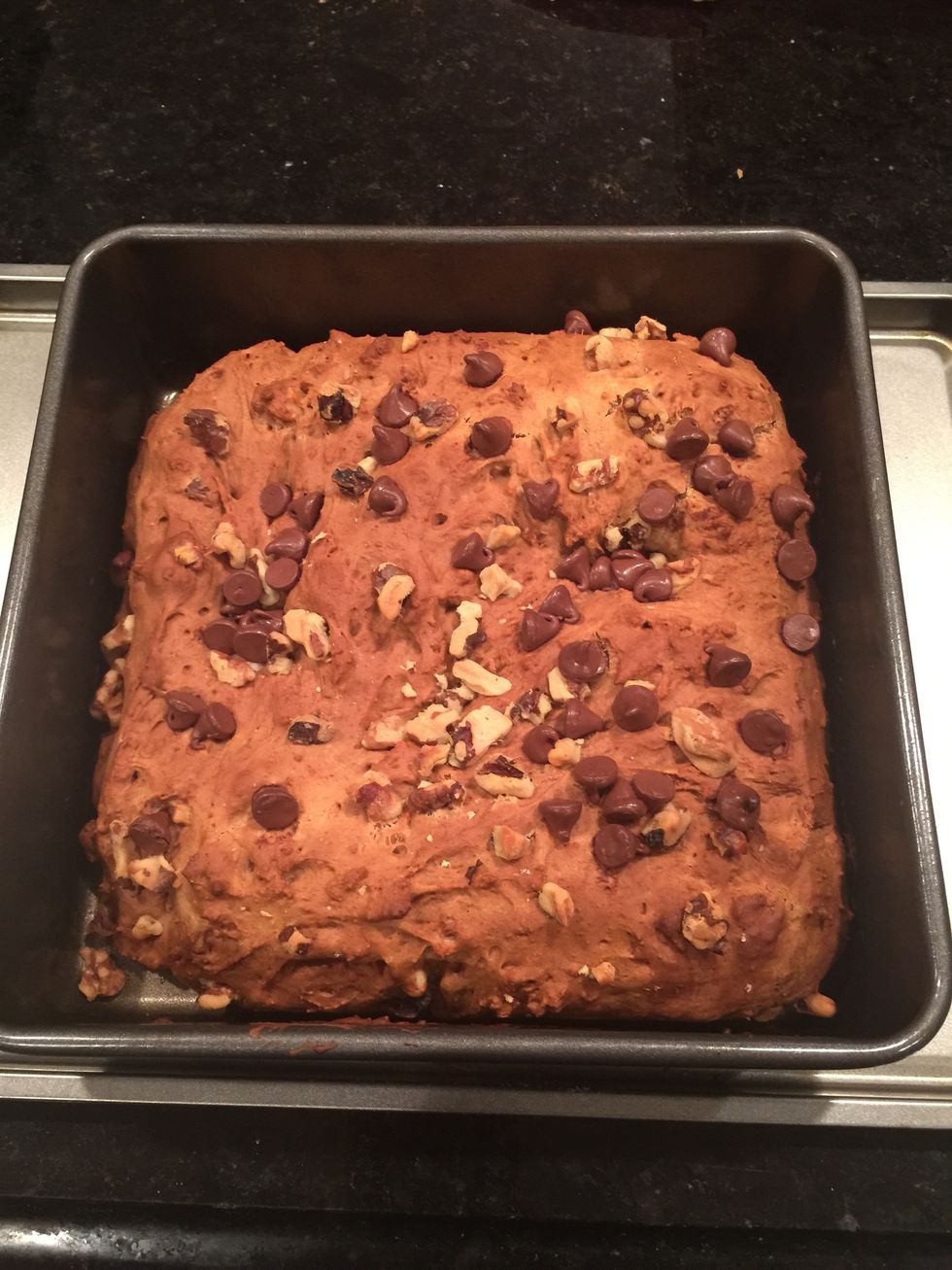 Let cool.
Slice in half and technically you'd have the loaf pan size (4x8) Then enjoy!
4.0 Bananas (medium sized)
1/2 All purpose flour
1/2tsp Salt
3/4tsp Baking soda
3/4tsp Baking powder
3/4tsp Cinnamon
1/2tsp Nutmeg
1/2c Agave nectar
1/4c Olive oil (I ran out of coconut oil)
1.0tsp Vanilla extract
1.0tsp Apple cider vinegar
1/3tsp Soy milk
1.0c Walnuts