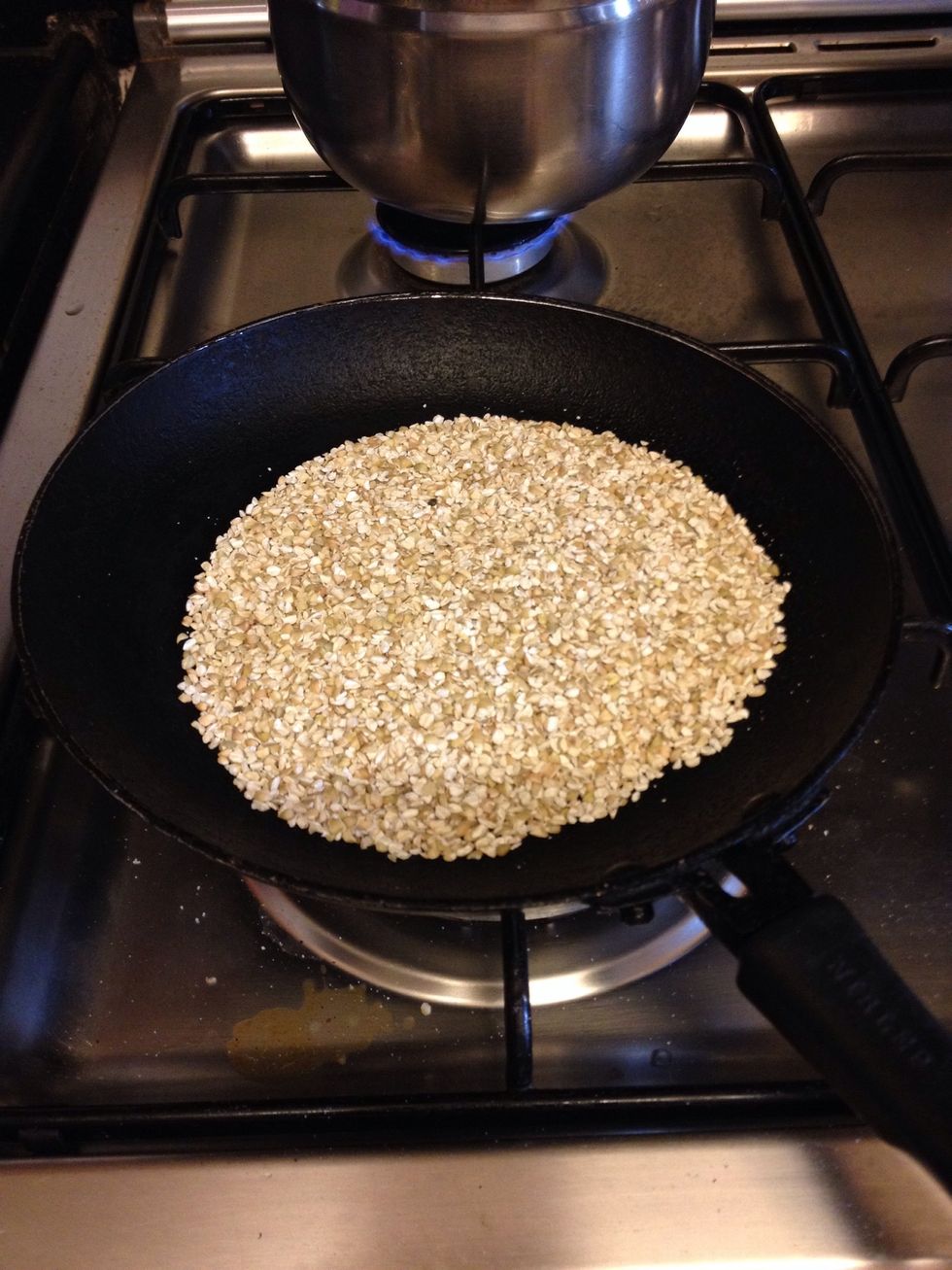 Take the uncooked buckwheat groats and dry roast them on a pan till they have a brownish hue. Caution: Do not burn them! Then add them to a pot of boiling water till they fluff up and are cooked well.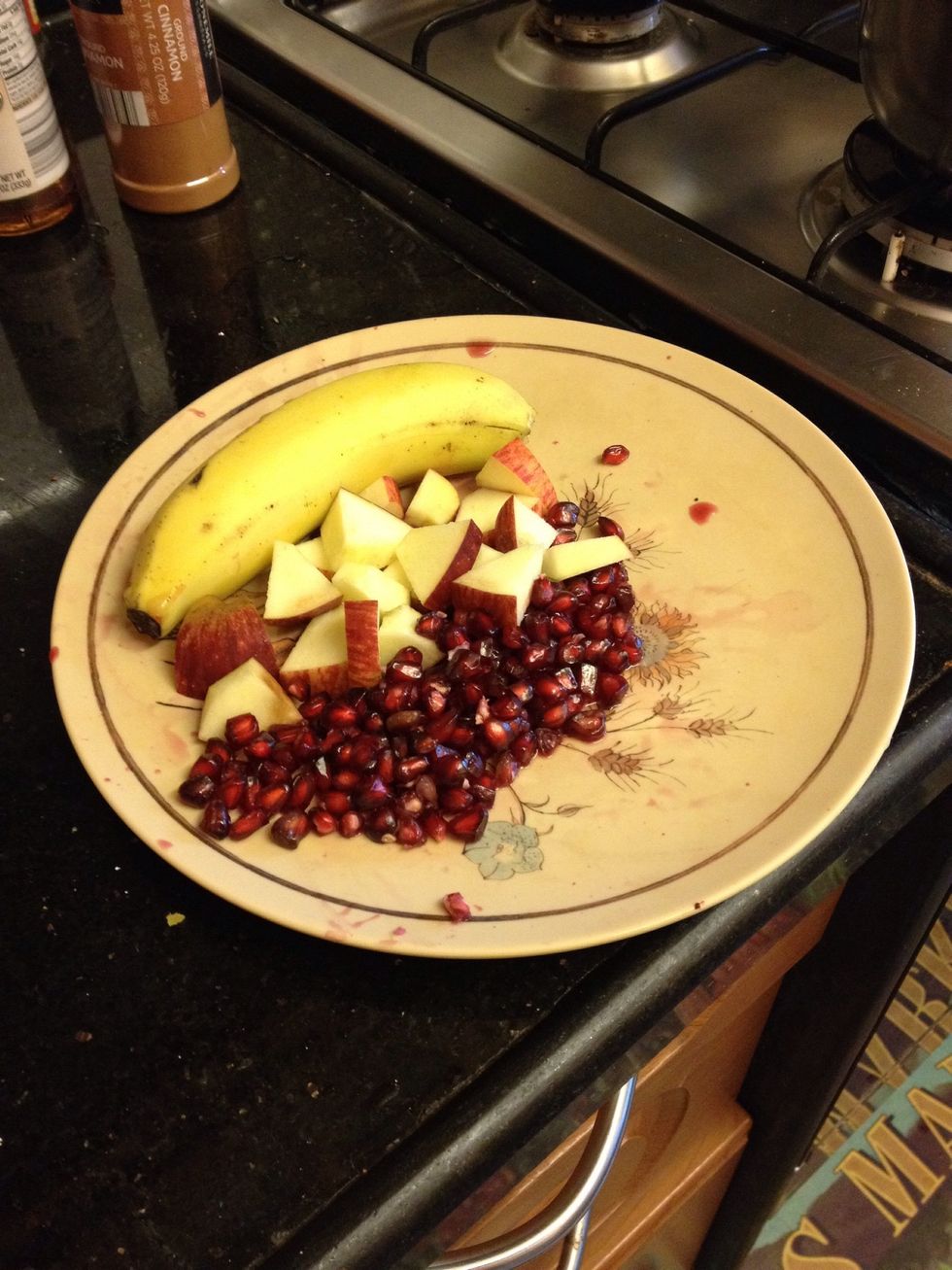 I am using pomegranate, apple and banana. Deseed the pomegranate and dice the apple and banana.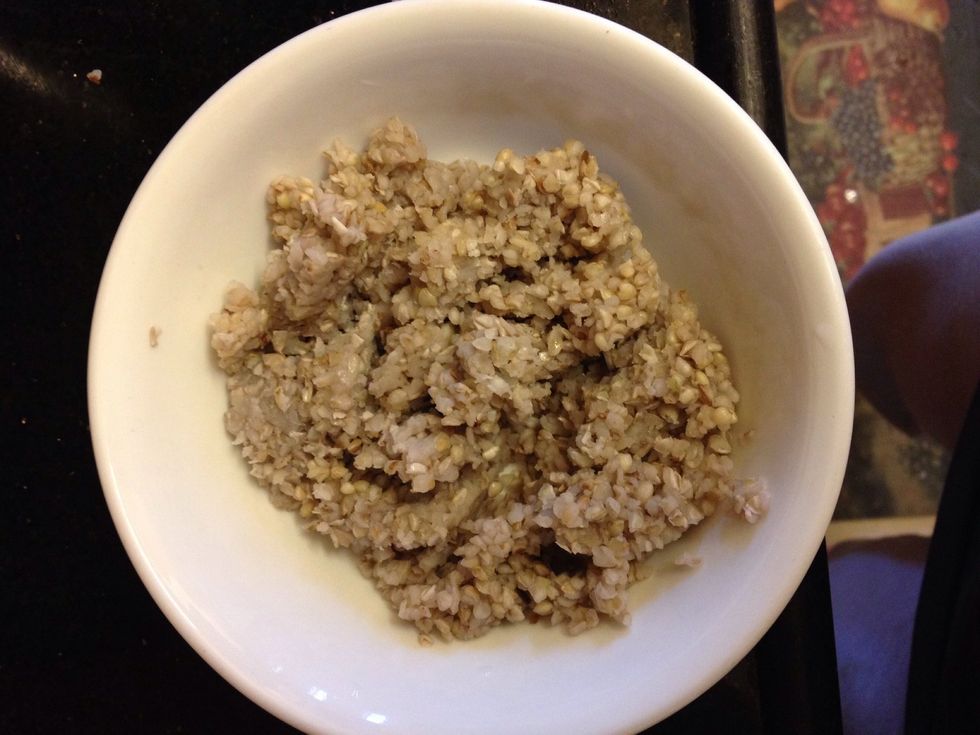 Add some of the boiled buckwheat in a serving bowl.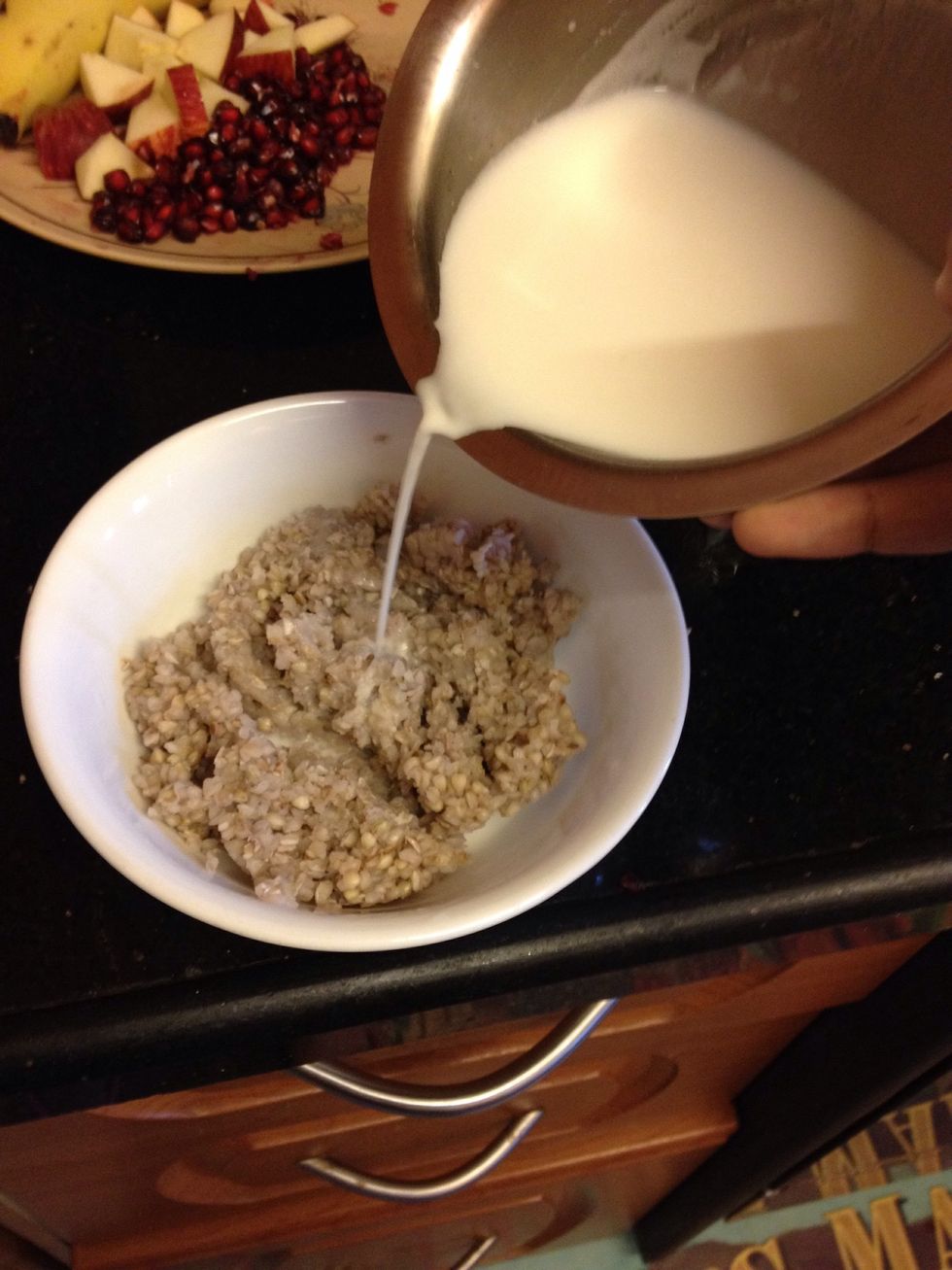 Add almond/soy milk. I'm using fresh homemade almond milk.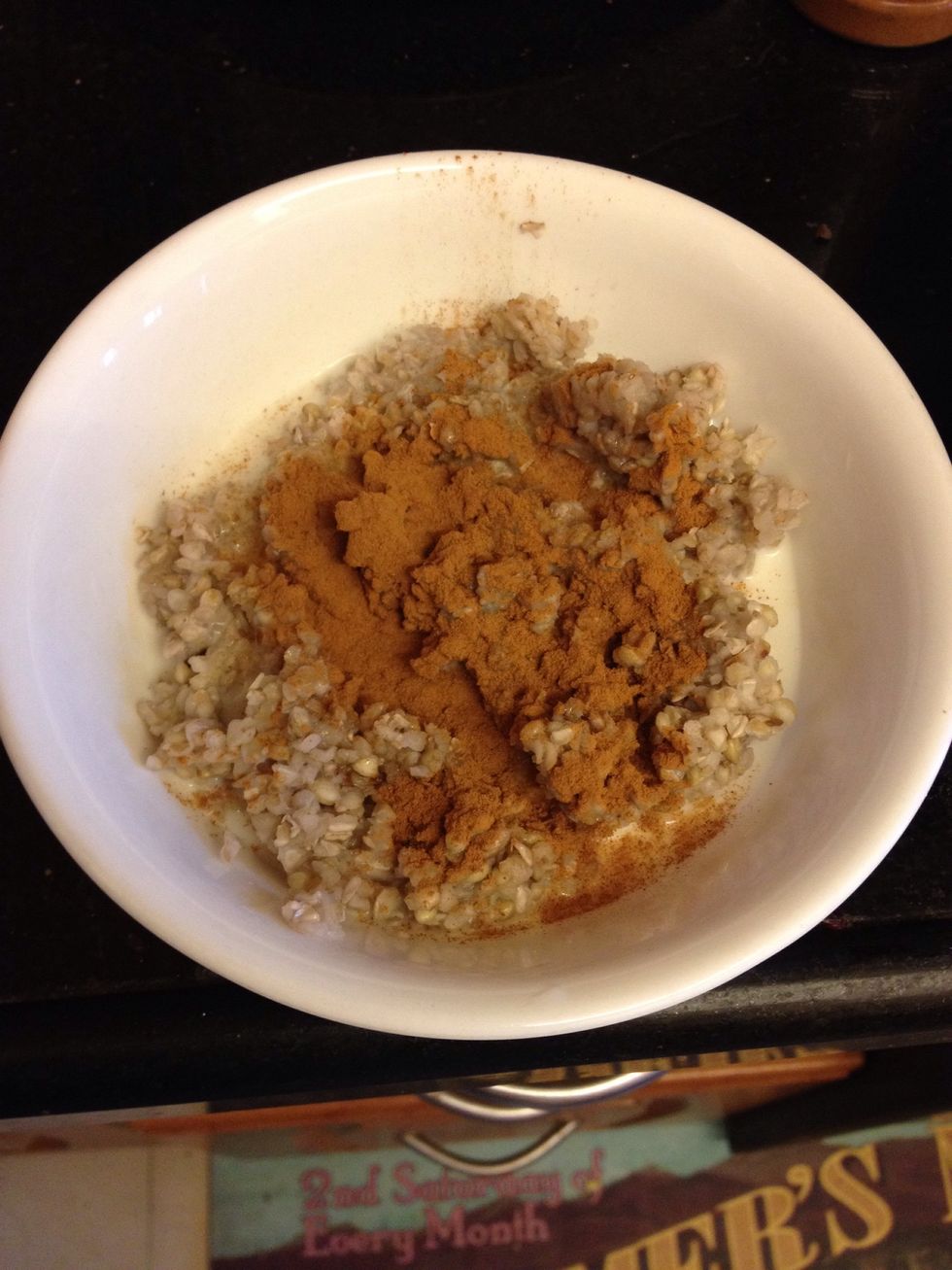 Add agave/stevia as per your taste. Then sprinkle the cinnamon powder. I just love cinnamon! I over-indulged in it.😊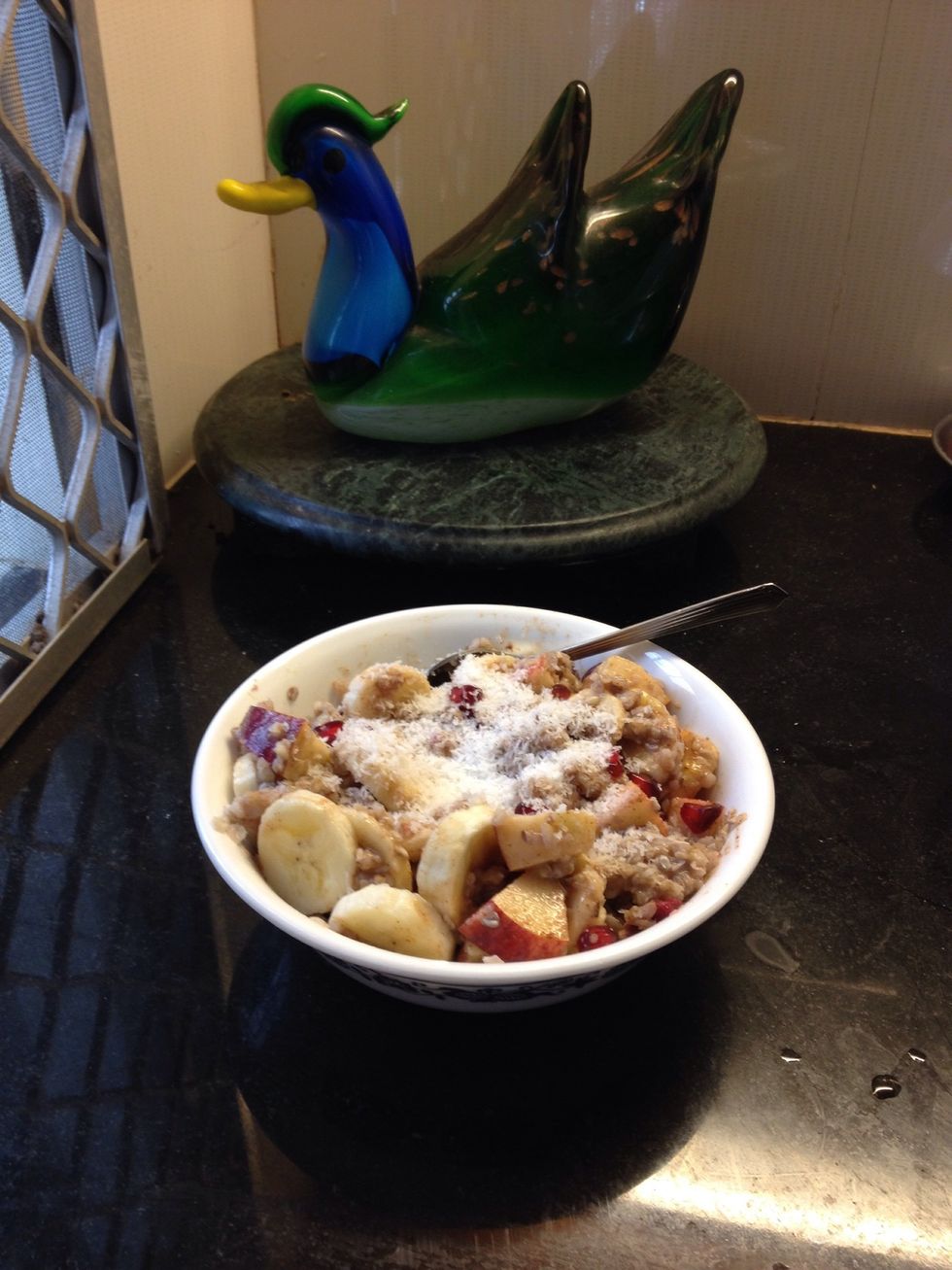 Add the chopped fruits and desiccated coconut. Feel free to add any fruit of your choice. Berries and bananas are always winners here. 🍌🍓🍒🍎
It's that simple! Enjoy!
1.0c Buckwheat groats
1/4l Water
2.0Tbsp Dessicated coconut
1.0Tbsp Cinnamon powder
1.0tsp Agave nectar/Stevia
1/2c Almond milk/soy milk
1.0 Banana
1.0 Apple
1.0 Pomegranate
Any other fruit of your choice
Runam Flygirl
Pilot, Stalker, Day Dreamer, Information Magnet, Kitty Magnet, Artist, Traveller, Whiner.\nwww.twitter.com/runam\nInstagram: captrunam