Preheat oven to 350F. Spray 3qt. Casserole with no -stick spray.
Gently remove 9 outer leaves of cabbage. Rinse, pat dry, and cook in microwave for 90 seconds. Finely chop remaining cabbage.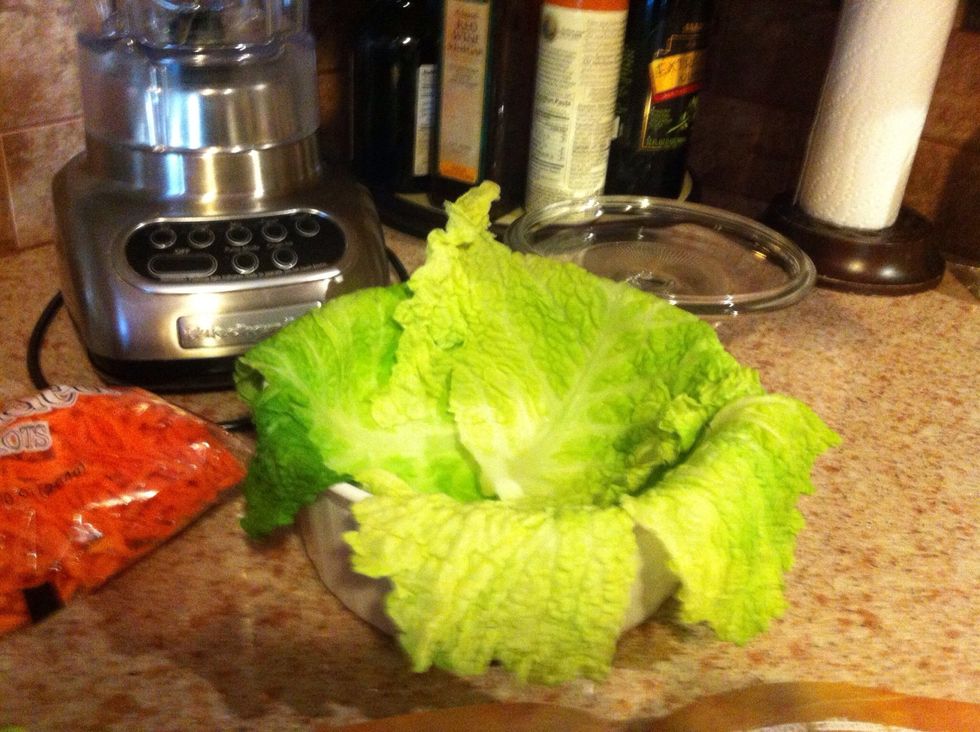 Line casserole with reserved cabbage leaves, allowing to hang over sides.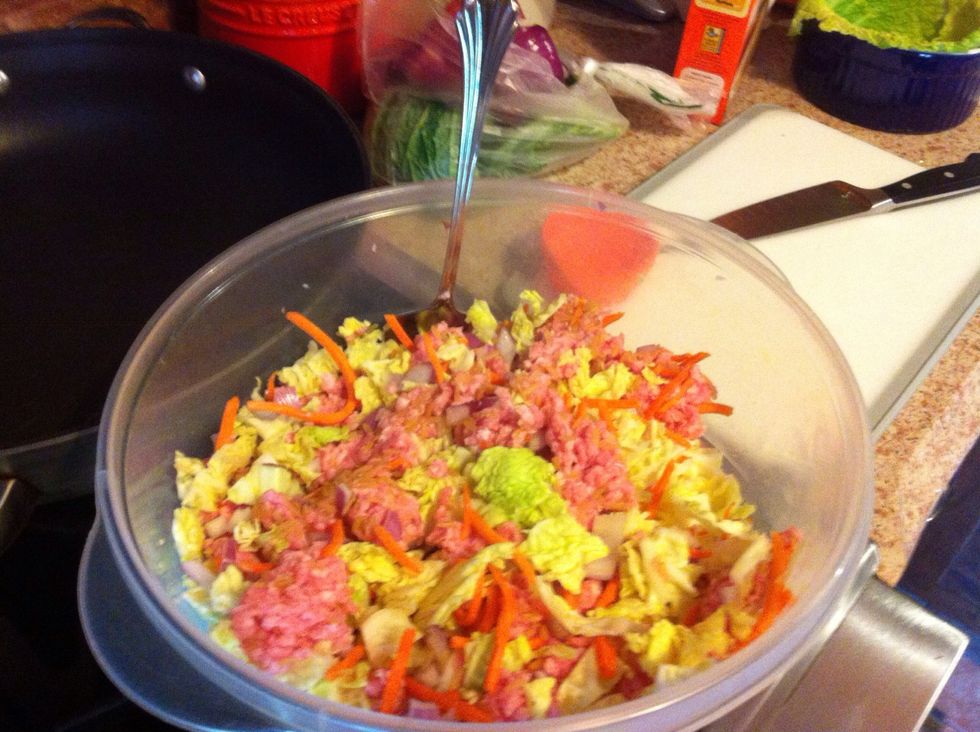 Mix chopped cabbage, ground pork, carrots, onion, rice, salt, pepper, garlic, allspice and paprika in large bowl.
Add 1/2 cup broth, 1/2 cup marinara and egg to veal mixture and combine evenly.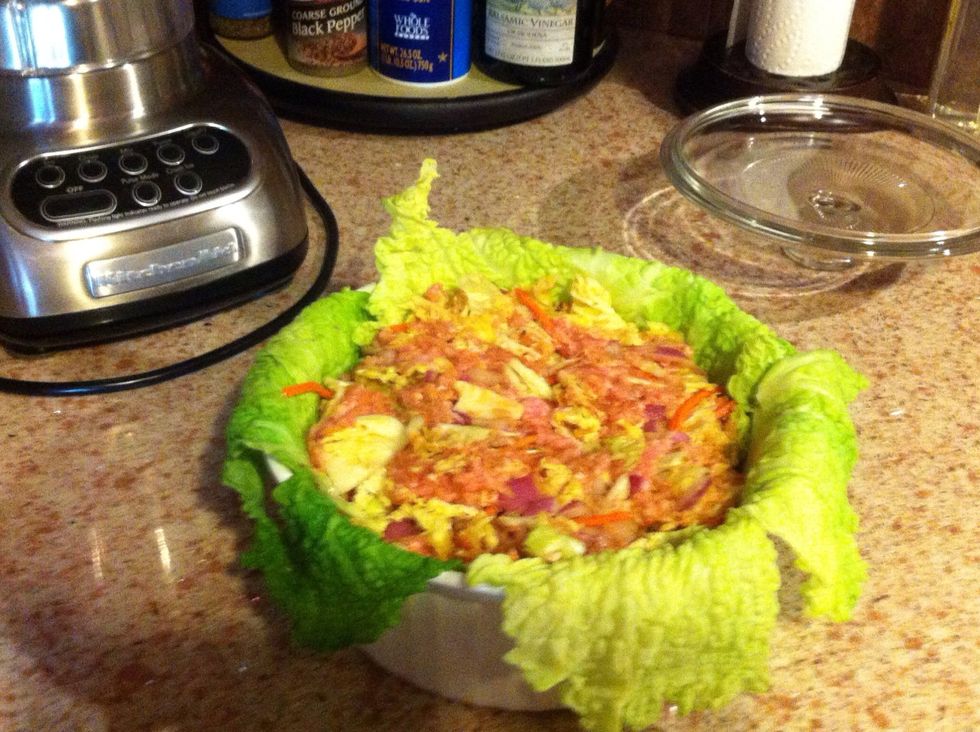 Spoon into casserole, pat down to make tight and smooth.
Cover with cabbage leaves. Pour remaining broth around sides.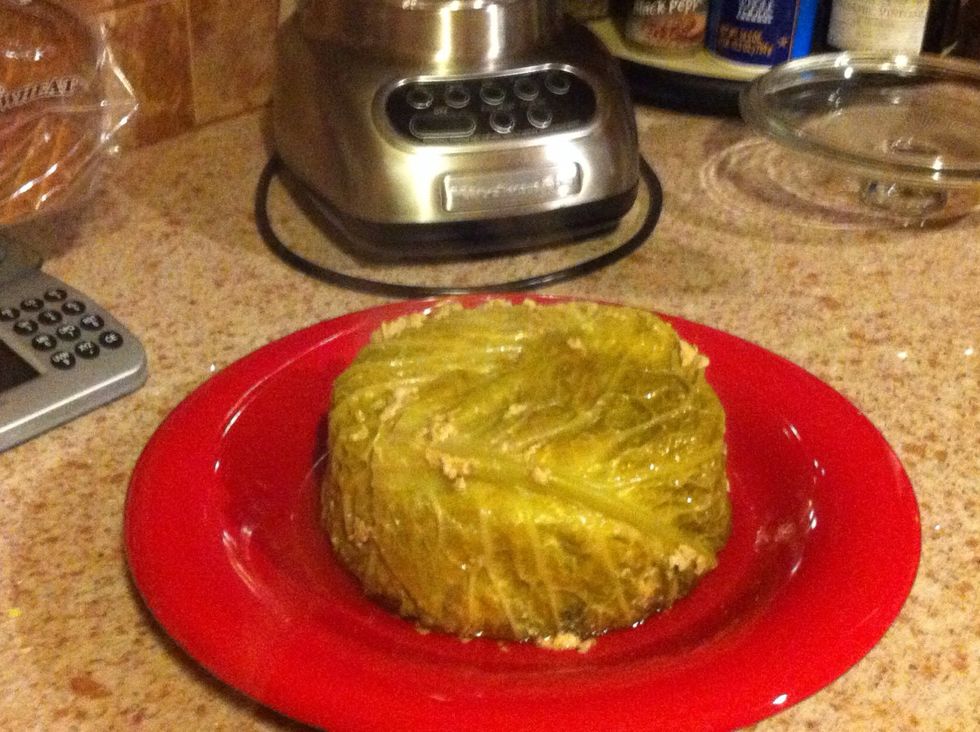 Bake for 1 hour & 15 min. Let cool 15 min, then invert on serving plate.
Divide into 6 servings, cover with 1/3 c sauce (recipe follows).
Heat remaining marinara, vinegar and sugar until warmed through and sugar has dissolved. Spoon over casserole.
1.0 Savoy cabbage
1.0lb Ground veal
1.0c Carrot, grated
1.0 Red onion, diced
1.0c Brown rice, cooked
1/2tsp Sea salt
1/8tsp Black pepper
1/2c Veal stock (or substitute chicken)
24.0oz Marinara sauce (your own or jarred)
1.0 Egg, beaten
3.0Tbsp Apple cider vinegar
1/4tsp Allspice
1.0Tbsp Paprika
1.0 Garlic clove, minced