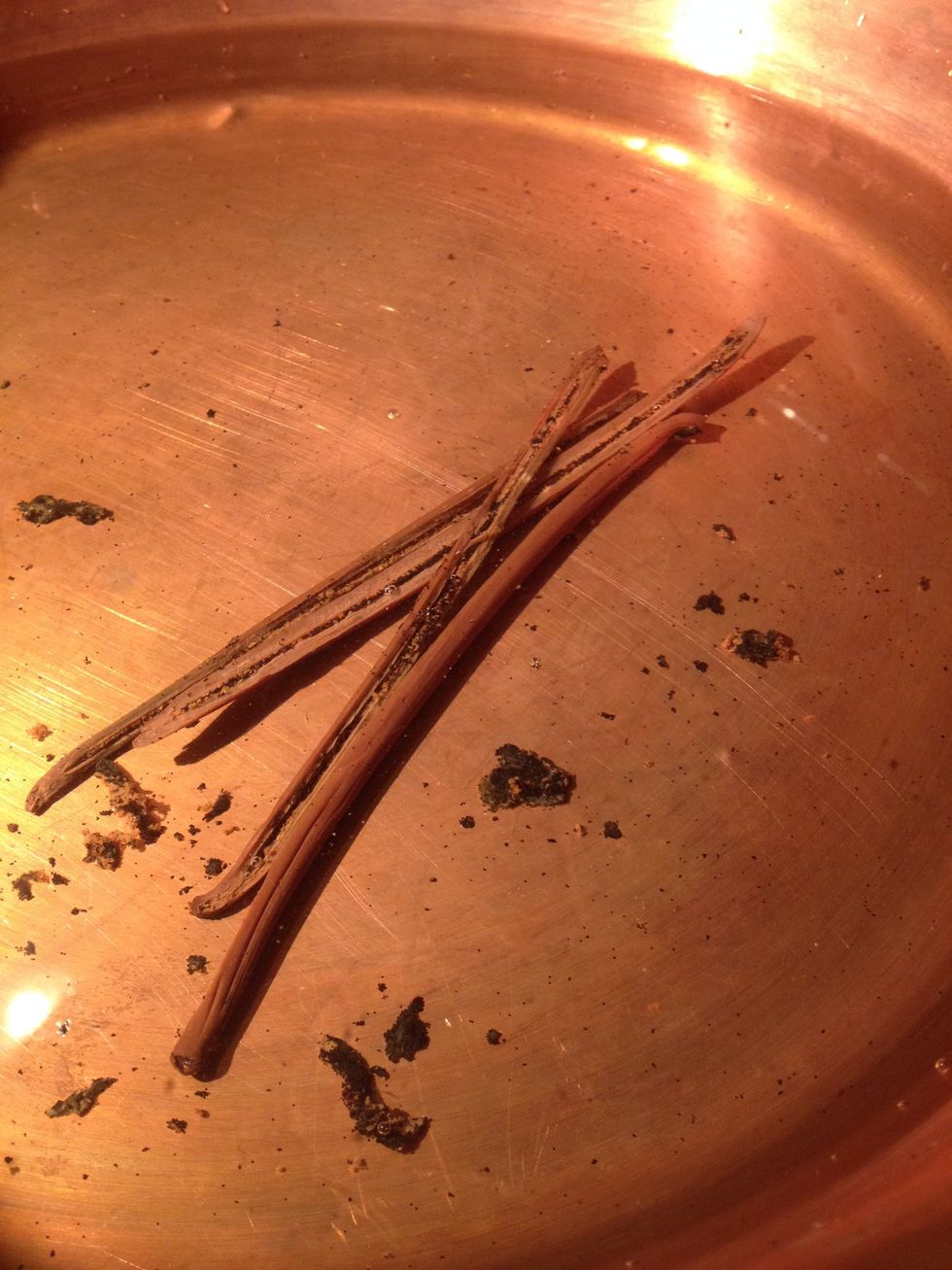 Cut the pods in the lengthwise and scrape out the seeds with a knife. Put everything in a preserving pan (or large pan), then add water.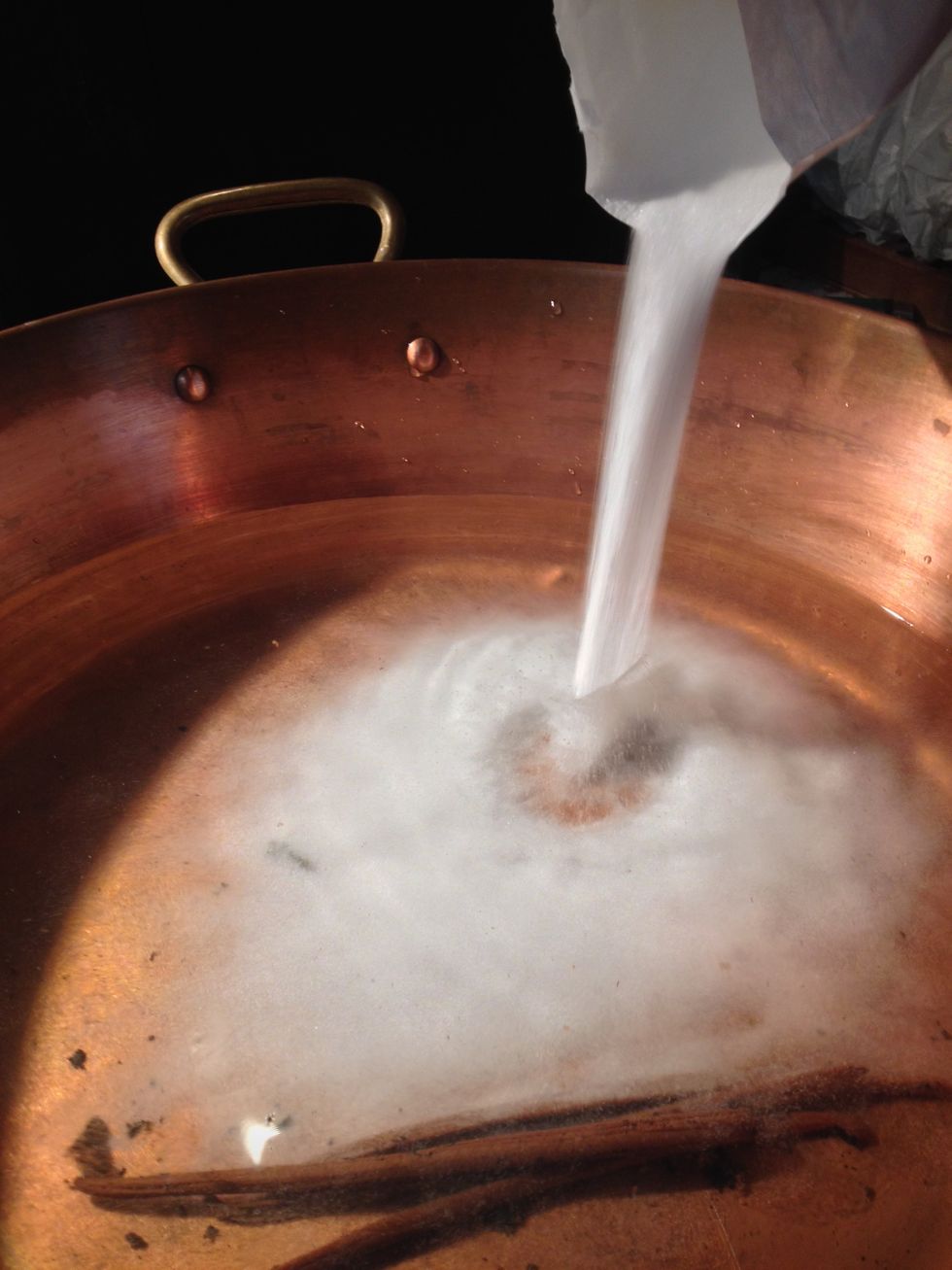 Add the sugar.
Boil together, stirring from time to time. Go to bottling.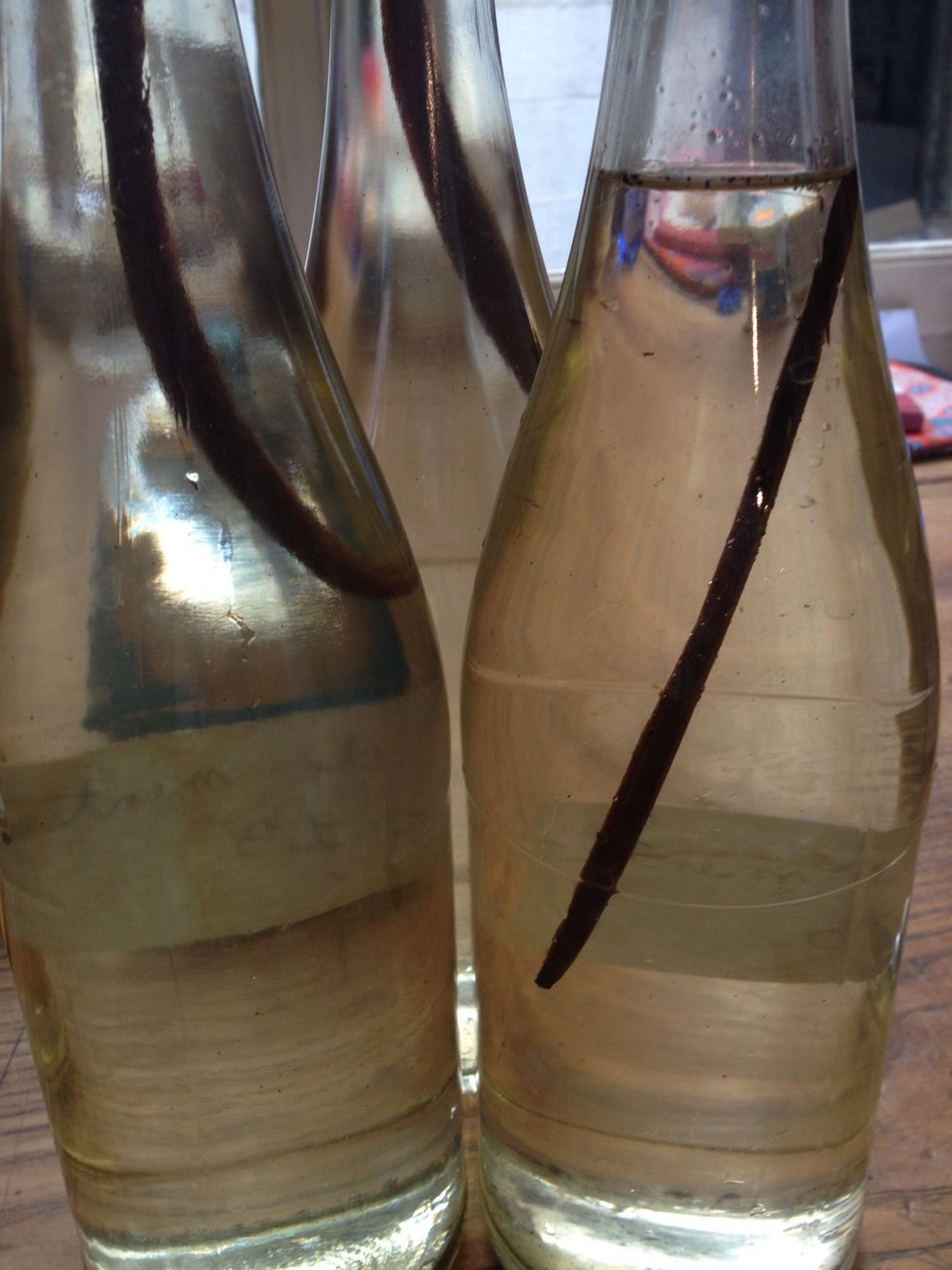 Boil bottles, then fill the syrup (be careful not to burn yourself) and if you wish, vanilla pods. Label (after sterilization if necessary).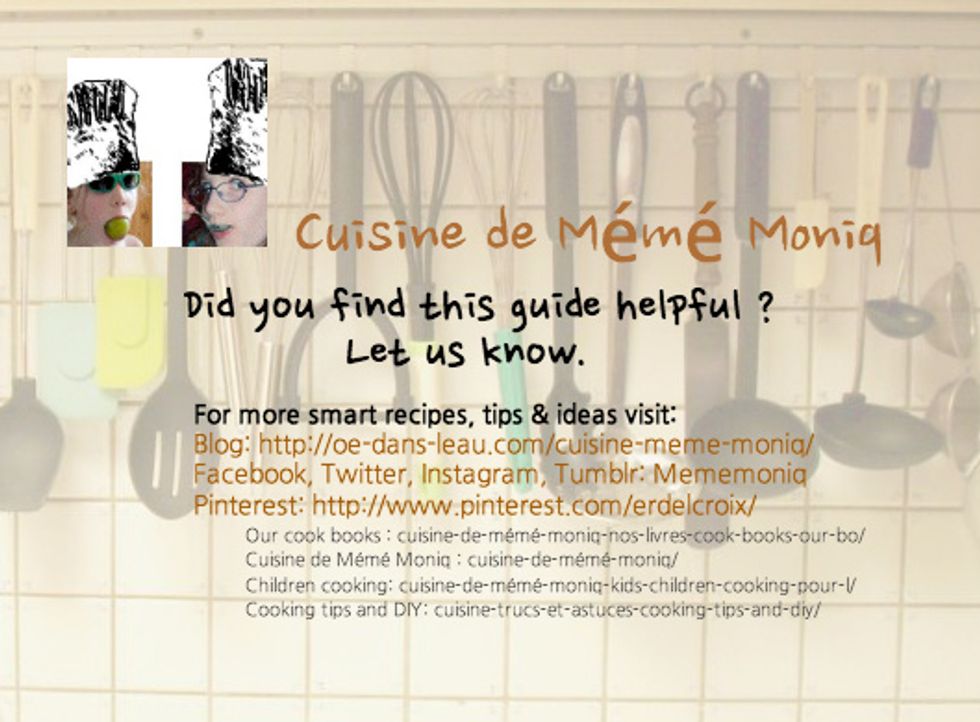 1.0l Water
300.0g Sugar
2.0 Vanilla pods