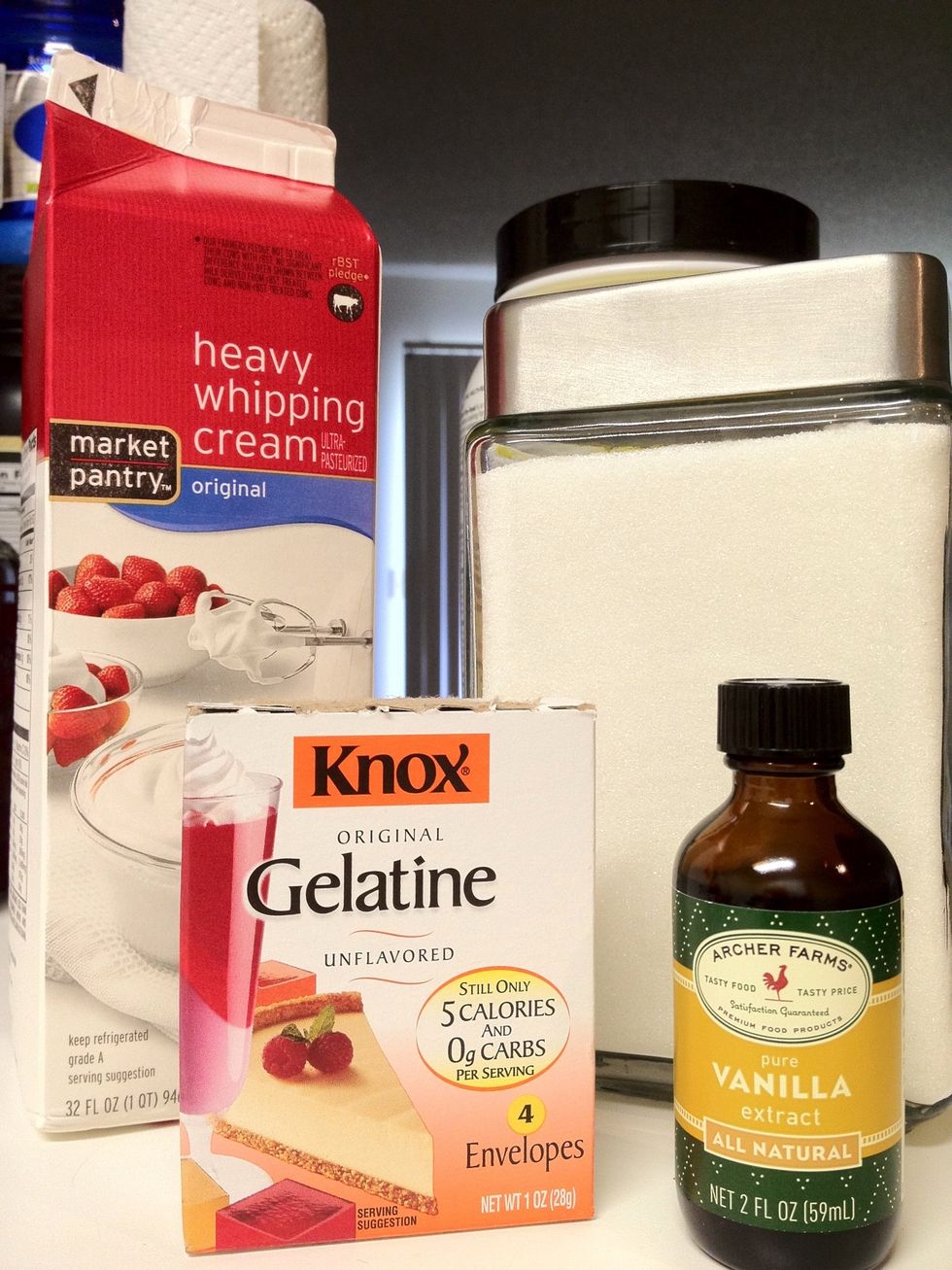 Get everything together - four very simple ingredients.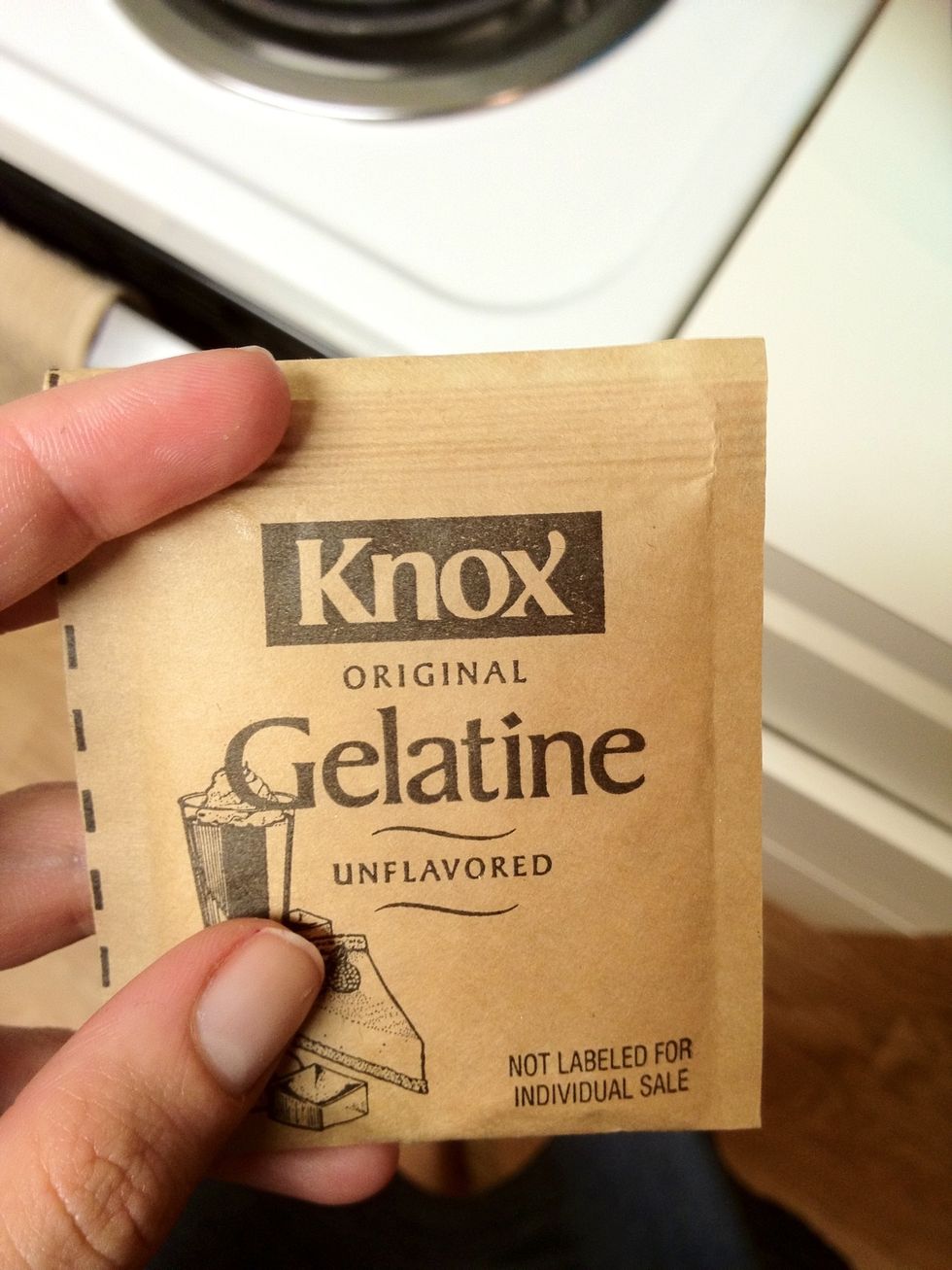 Take your packet of gelatin and pour it into a small bowl.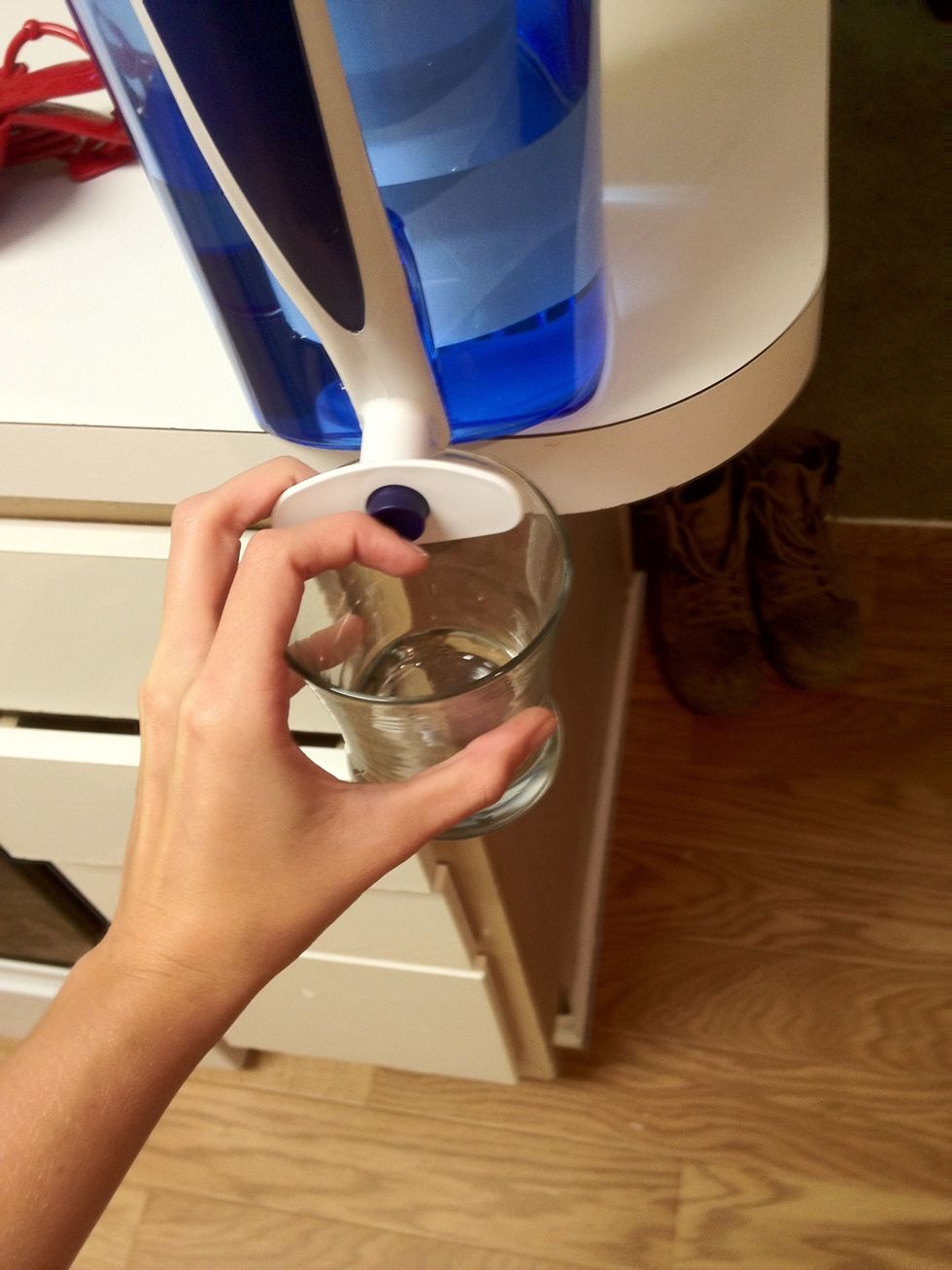 Get some COLD water - enough to dissolve the gelatin.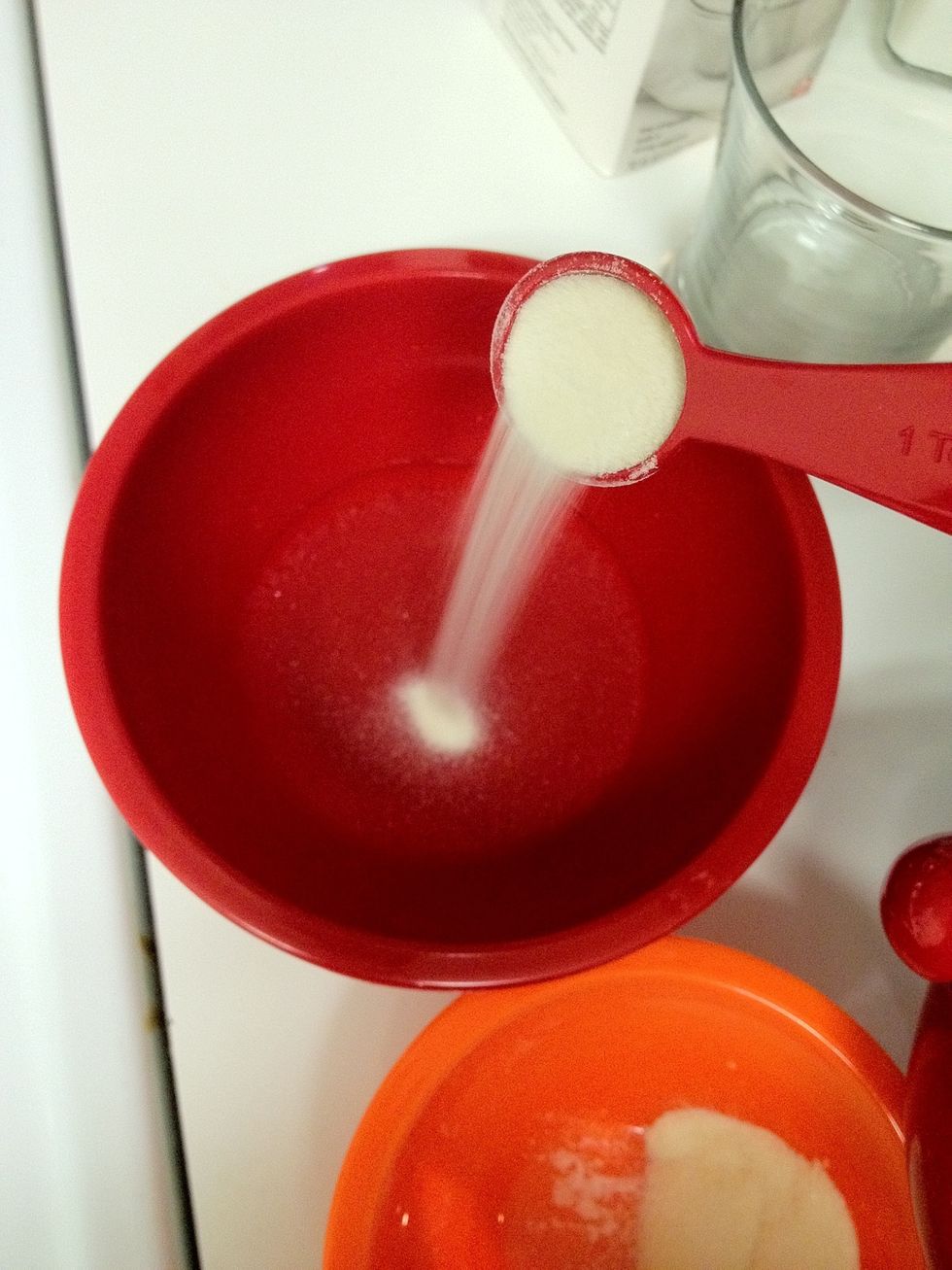 Mix the gelatin into the cool water a little bit at a time.
Depending on how you like your panna cotta, adjust amount of gelatin you use. I like mine thick so I used the whole packet, but you can use less. Though I don't suggest using less than about 2.5 tbsp.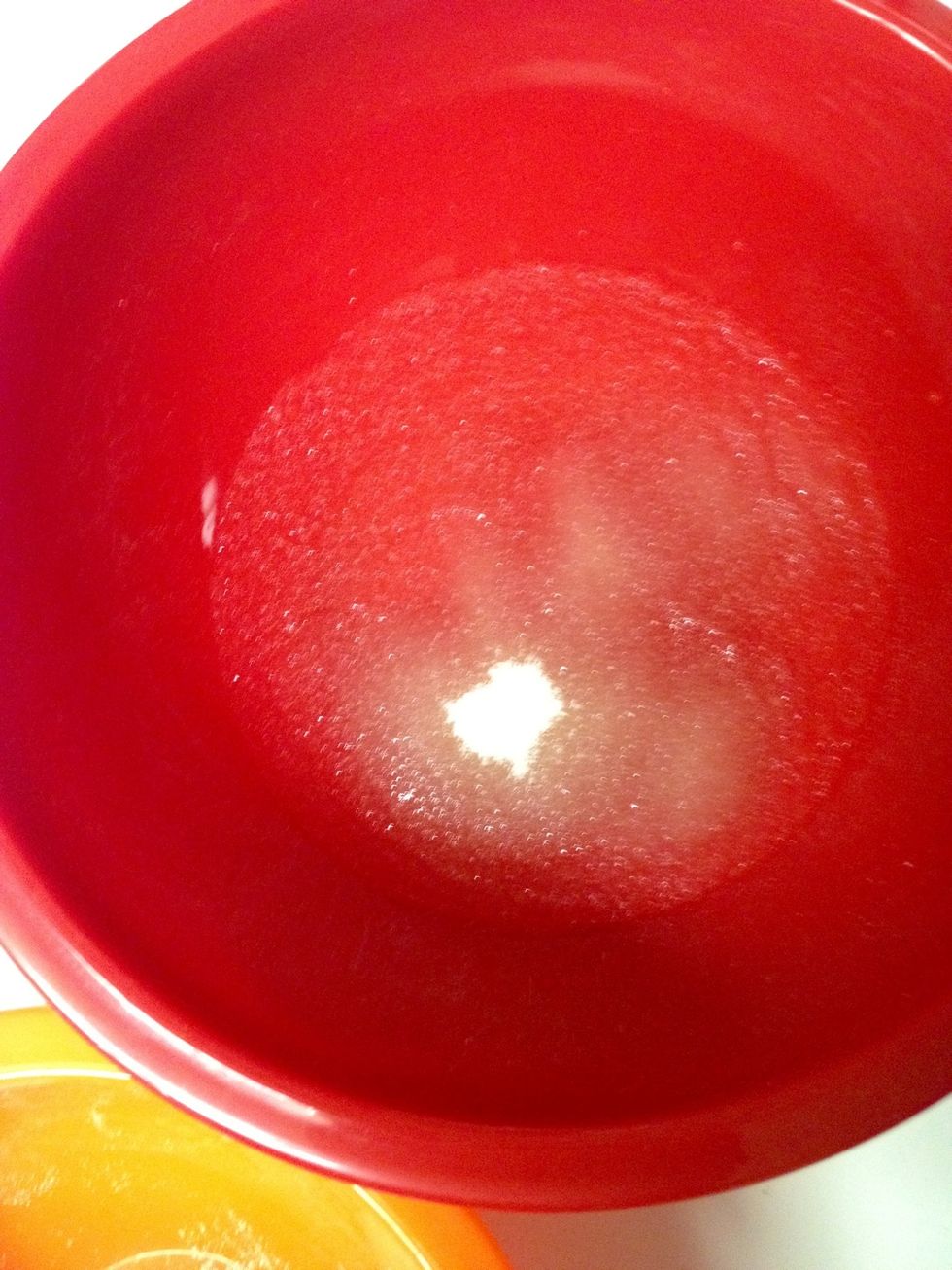 After you mix it all up, leave it and let this bad boy bloom.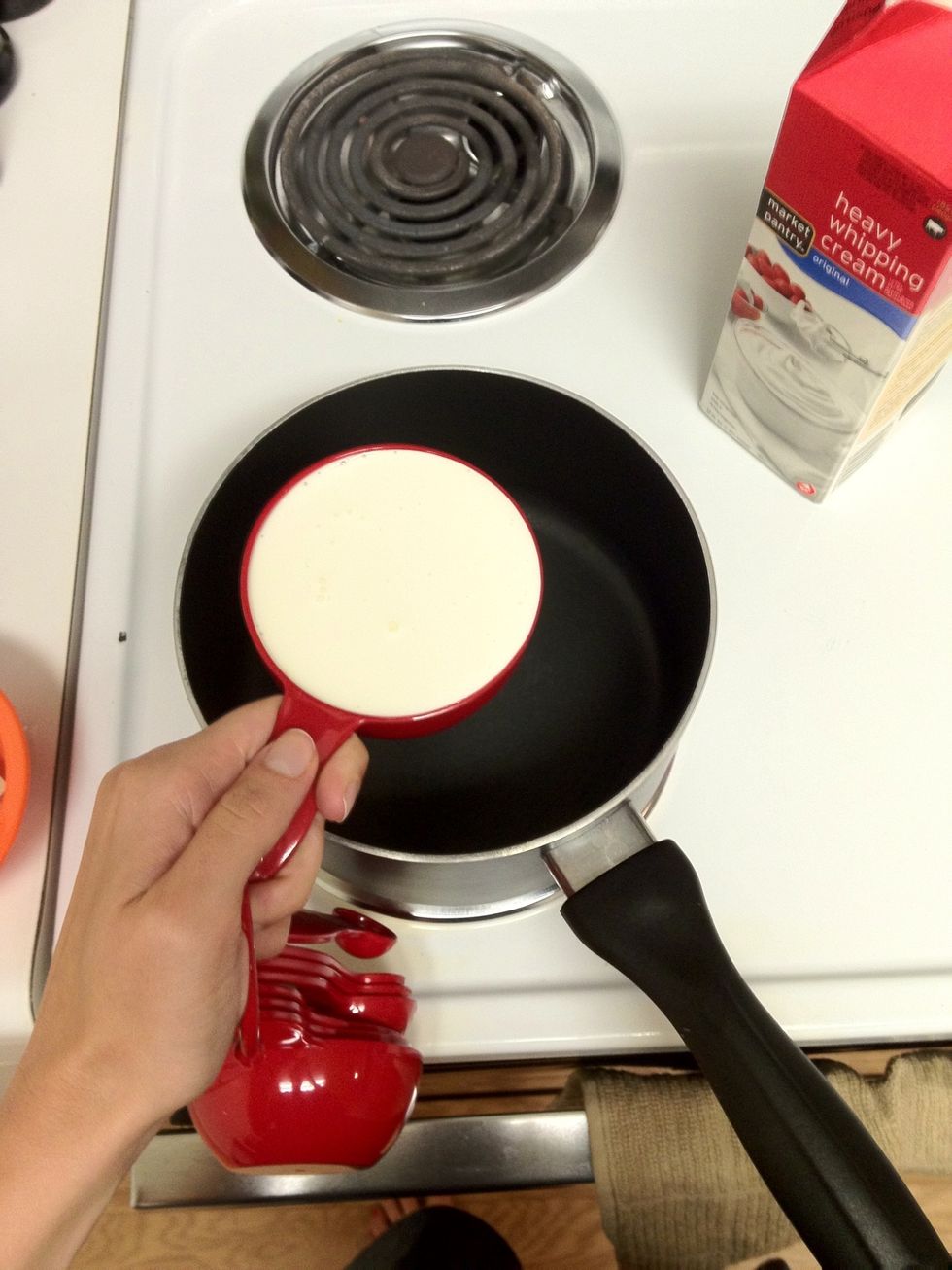 Measure out your 2 cups of heavy cream, into the saucepan they go. Heat the cream on MEDIUM TO LOW heat - you do NOT want to boil it. This will cause your panna cotta to separate.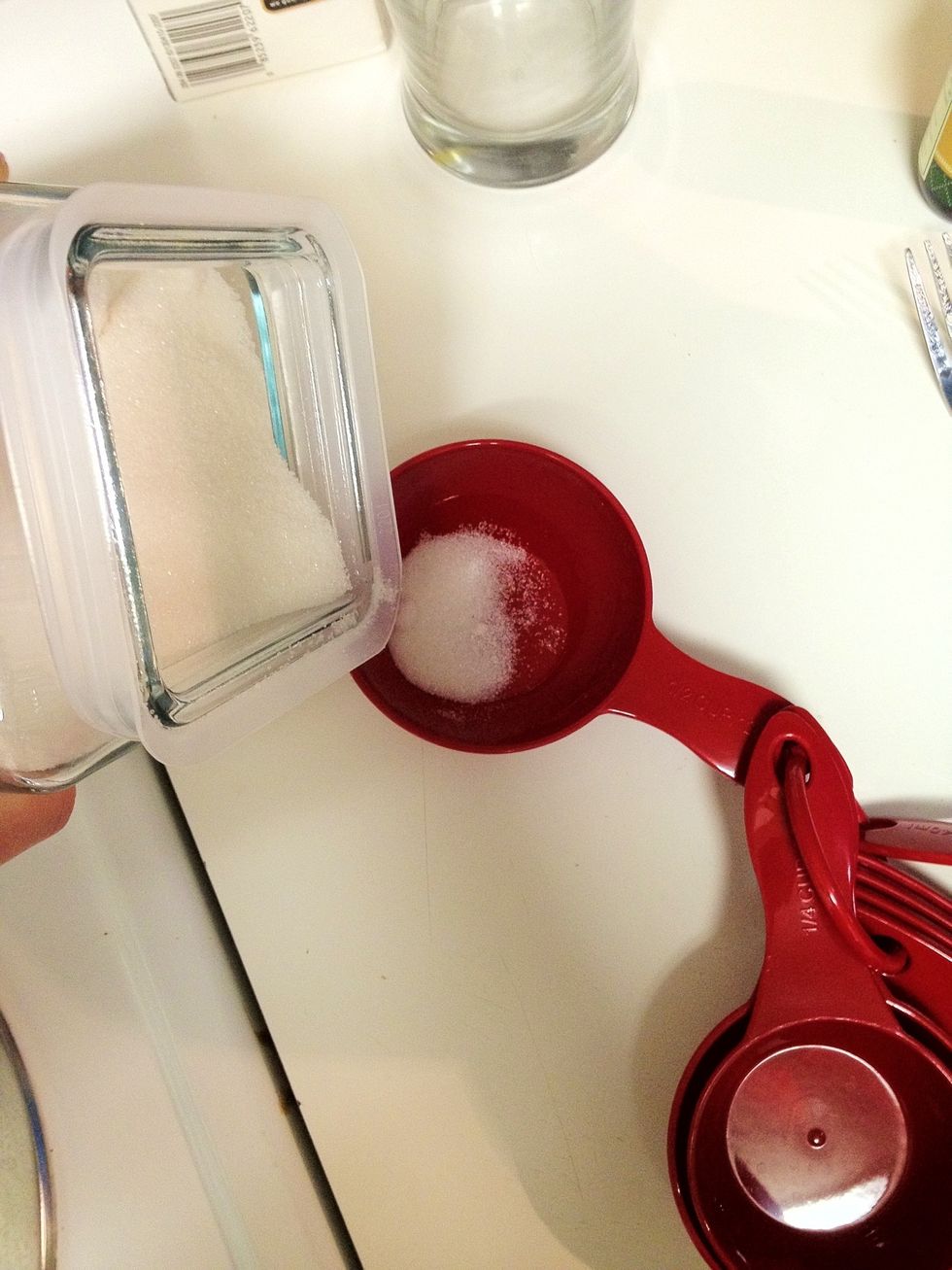 Measure out 1/2 cup of sugar.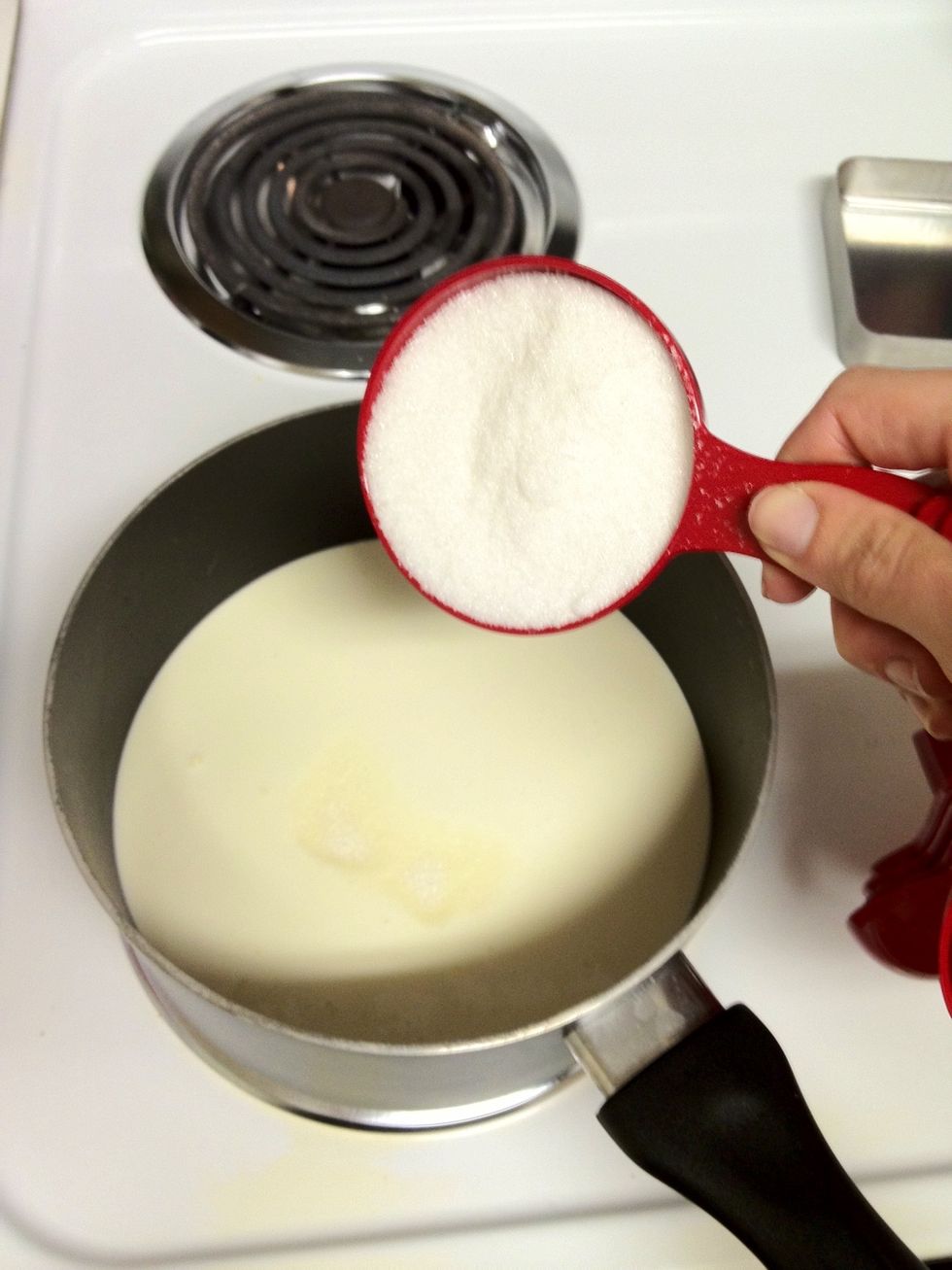 Pour sugar into the heavy cream. Remember not to let this boil. You want the cream to be just warm enough to dissolve the sugar.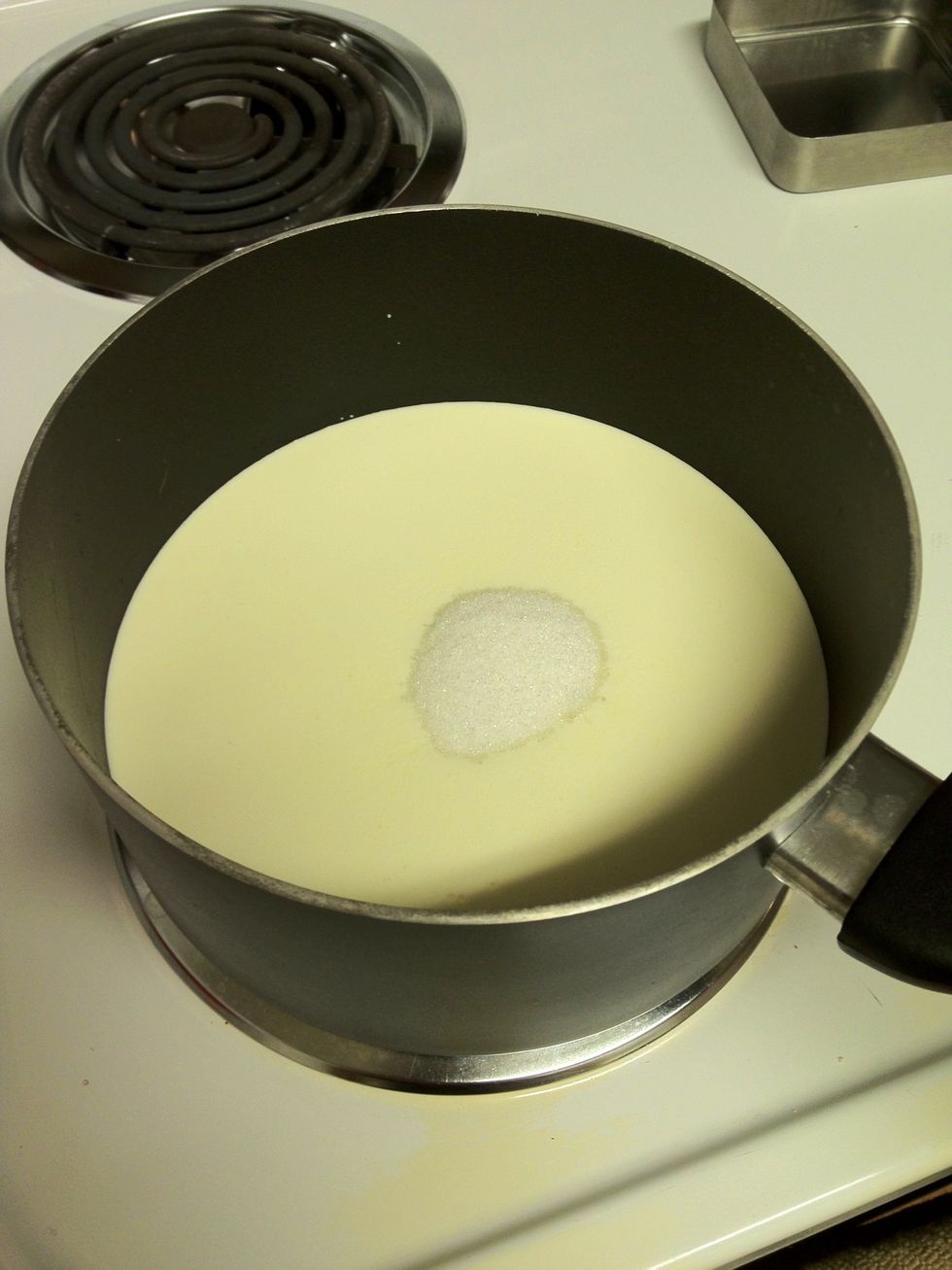 Mmm...let it dissolve. About 5-10 minutes.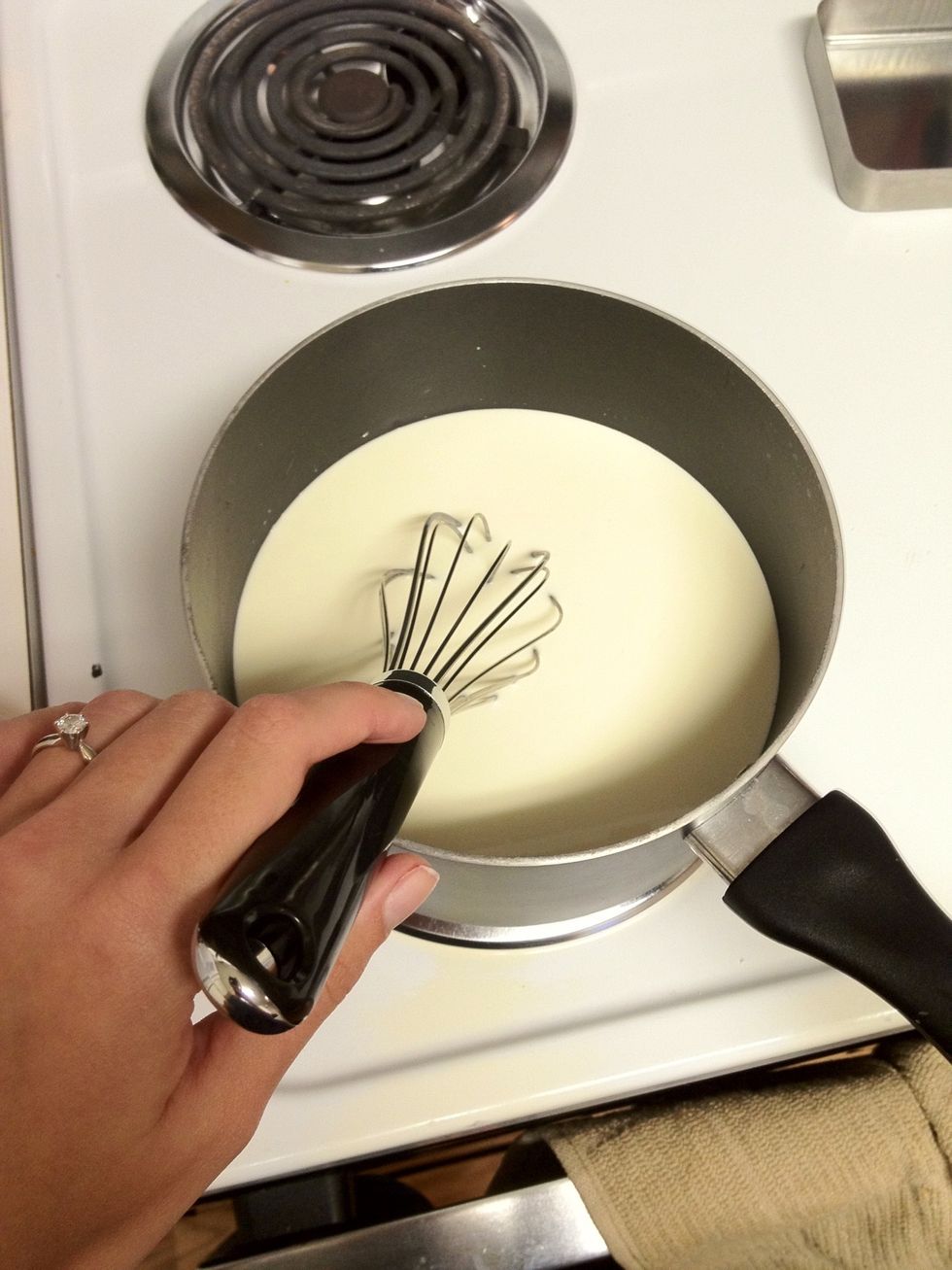 Give it a whisk every now and then, check to see if the sugar has dissolved.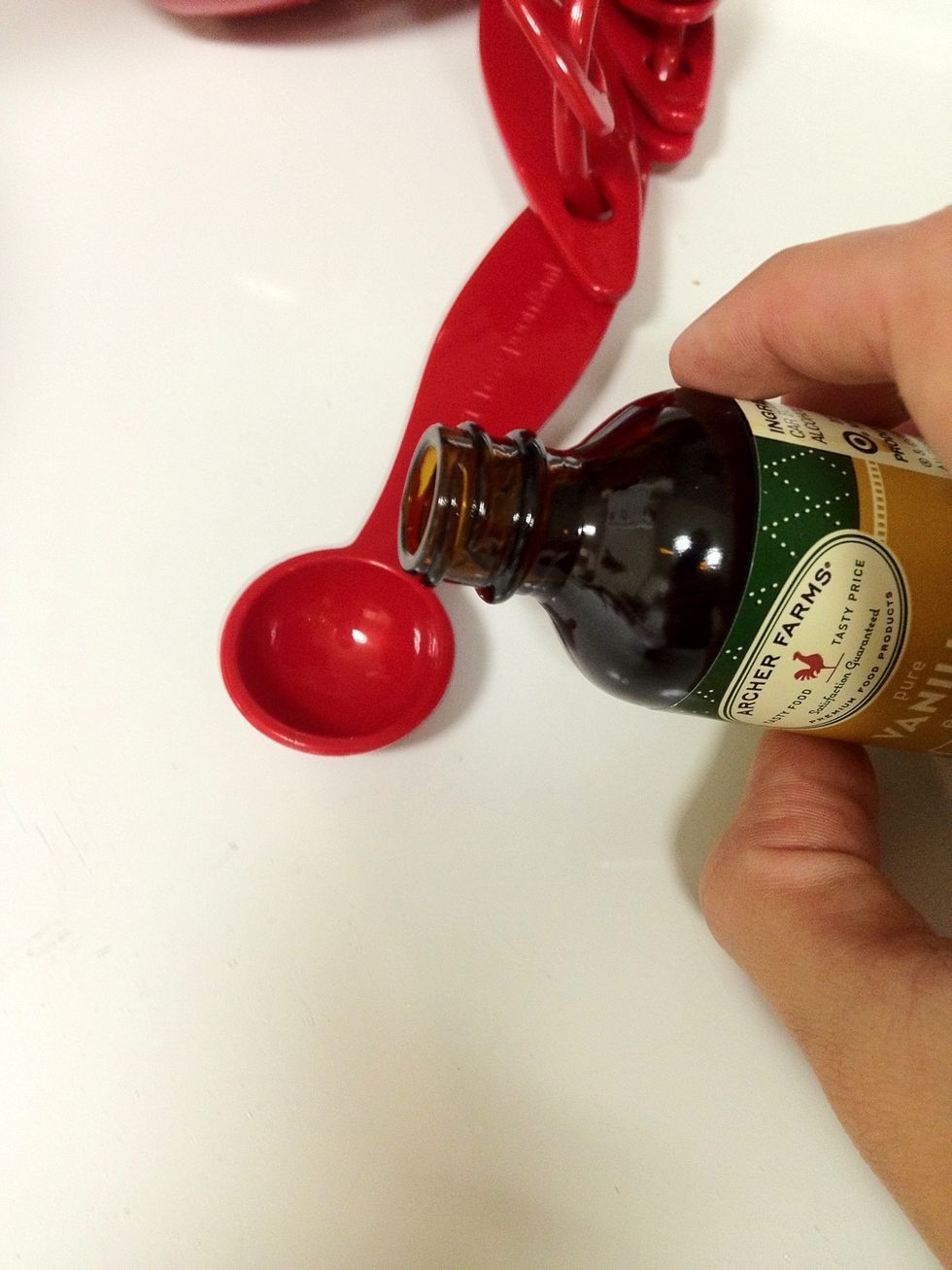 As soon as the sugar is dissolved, take the pan off the heat. Measure out your vanilla.
And into the cream and sugar the vanilla goes.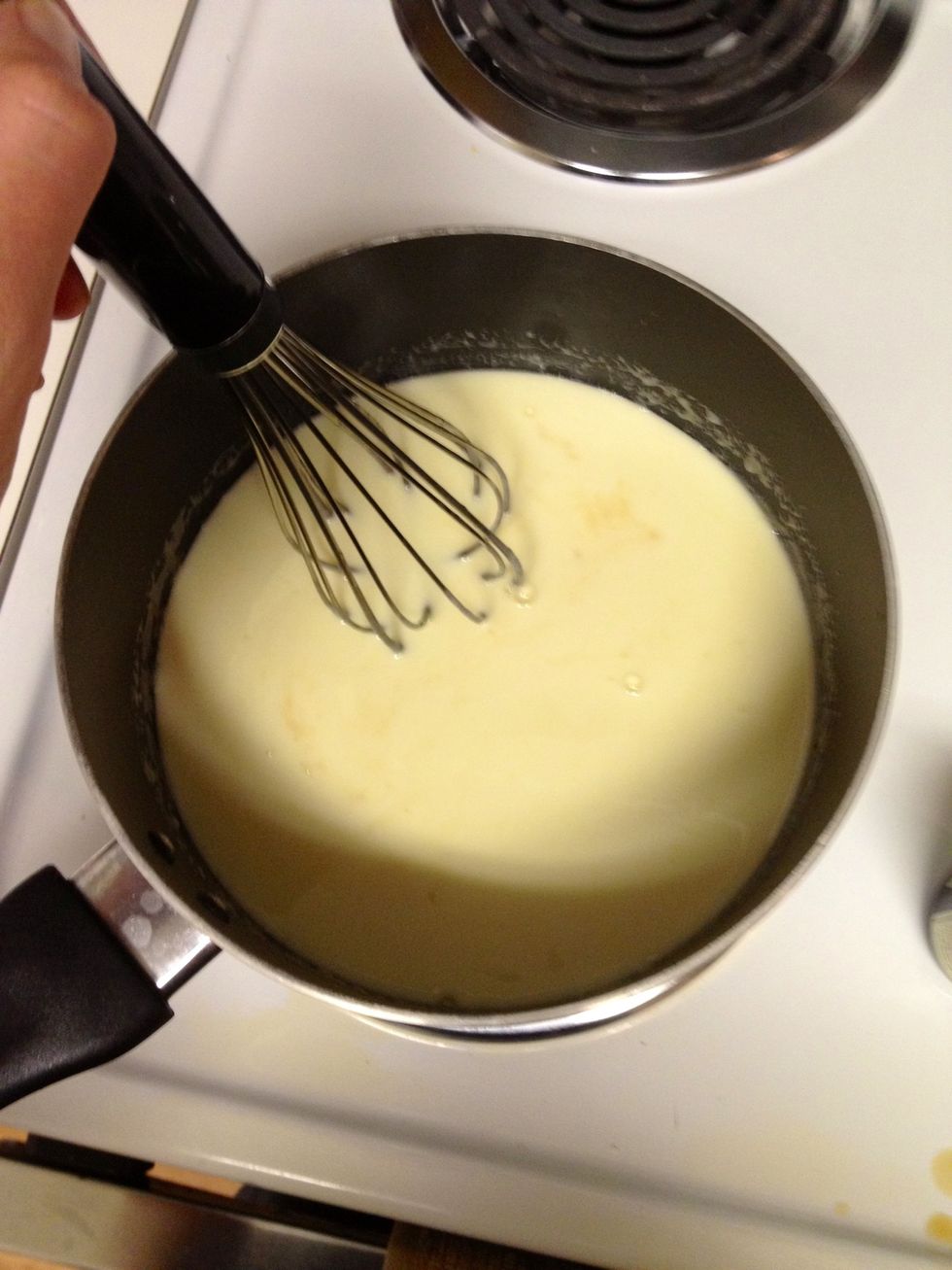 Mix that in. Smells so good already!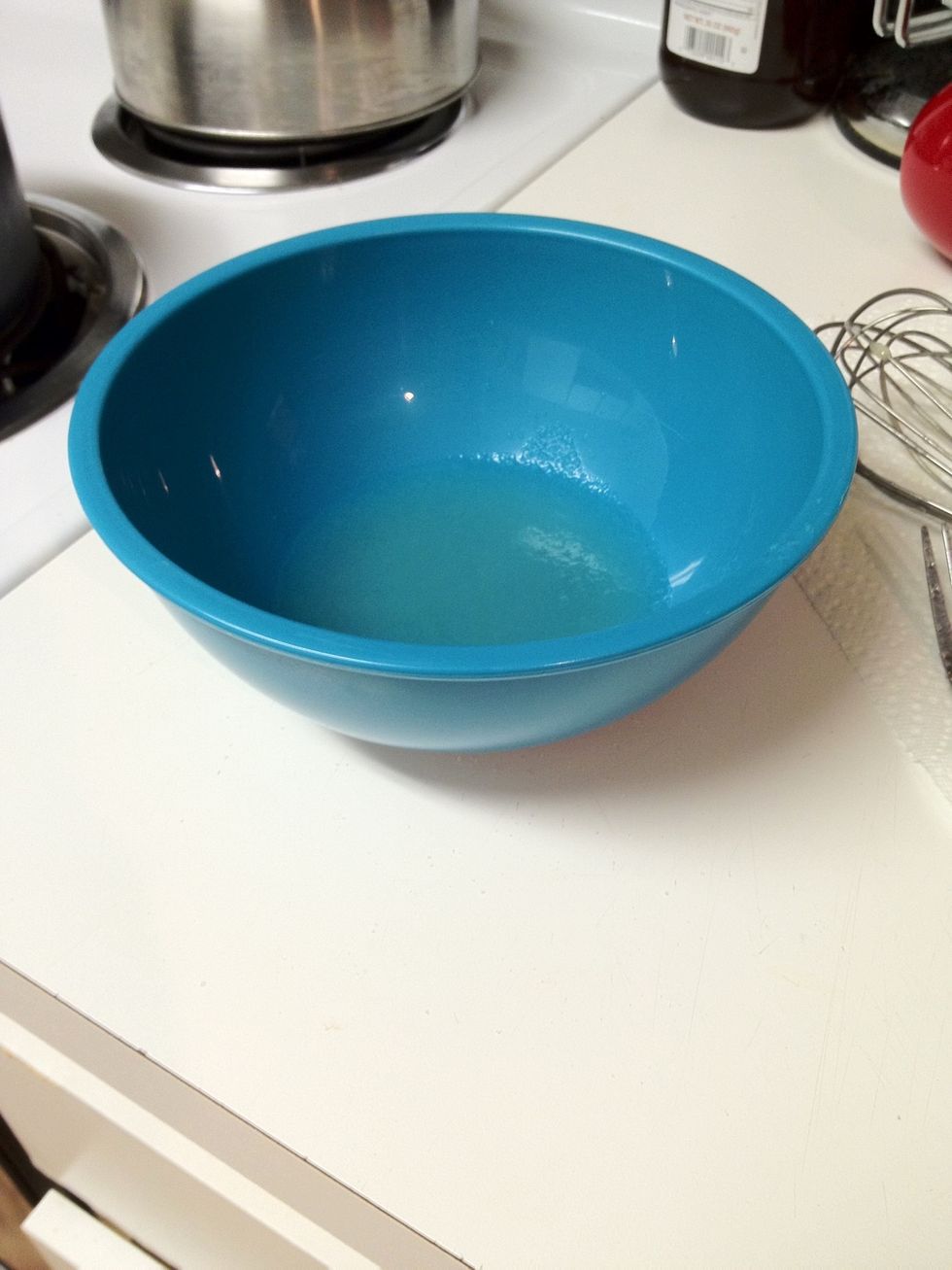 By now your gelatin should be ready. As you can see, I have transferred it to a different bowl. The one I used earlier was a bit too small to hold this and the cream and sugar mixture.
Poor mixture into your bowl of gelatin. Make sure that it has cooled down. Warm is fine, but not hot.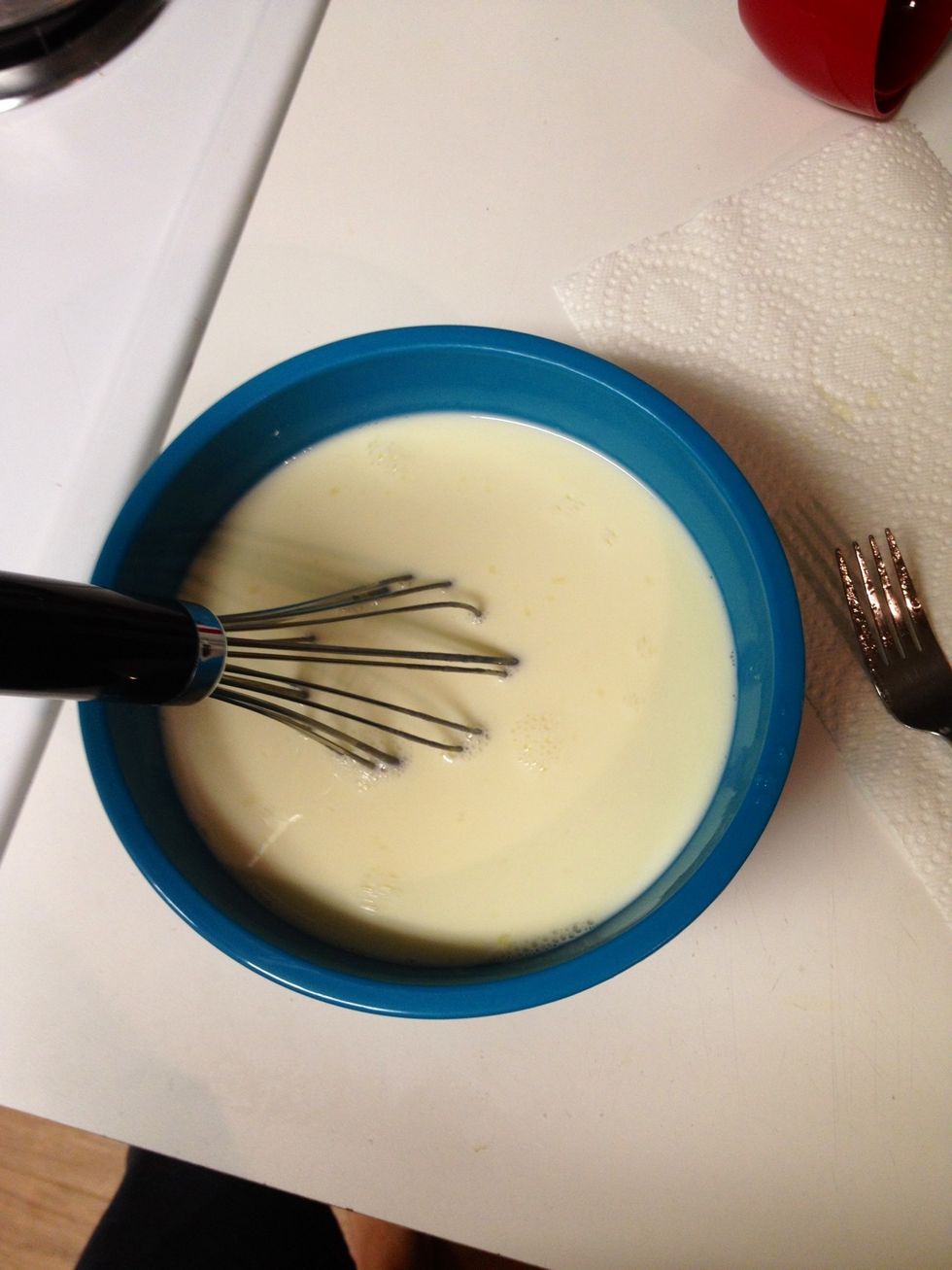 Mix it up and set it aside so the gelatin dissolves and the mixture cools some more.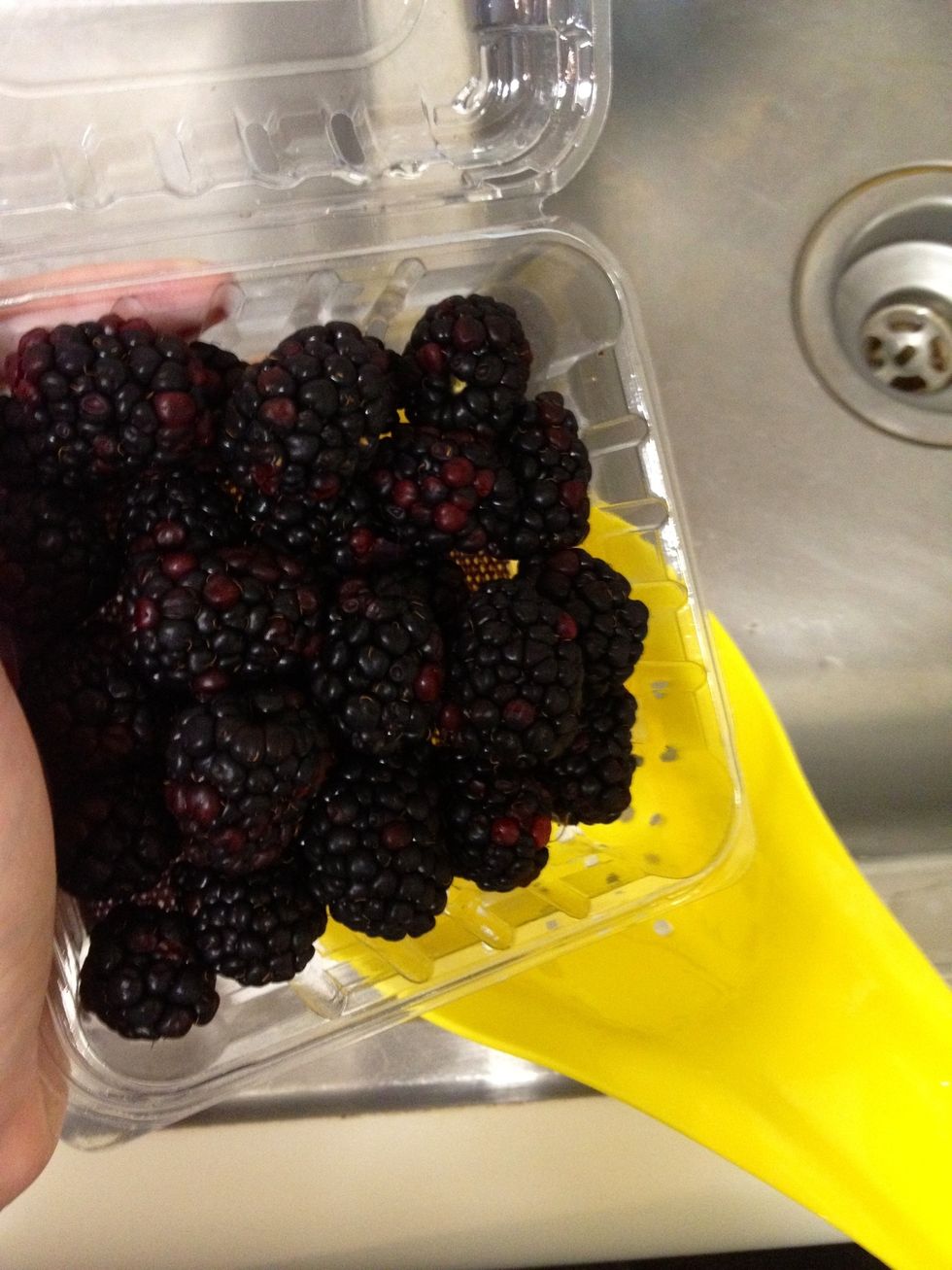 While you wait for it to cool, grab some of your favorite berries. Here I have blackberries - first time I ever had panna cotta was with macerated blackberries and to me, it was perfect.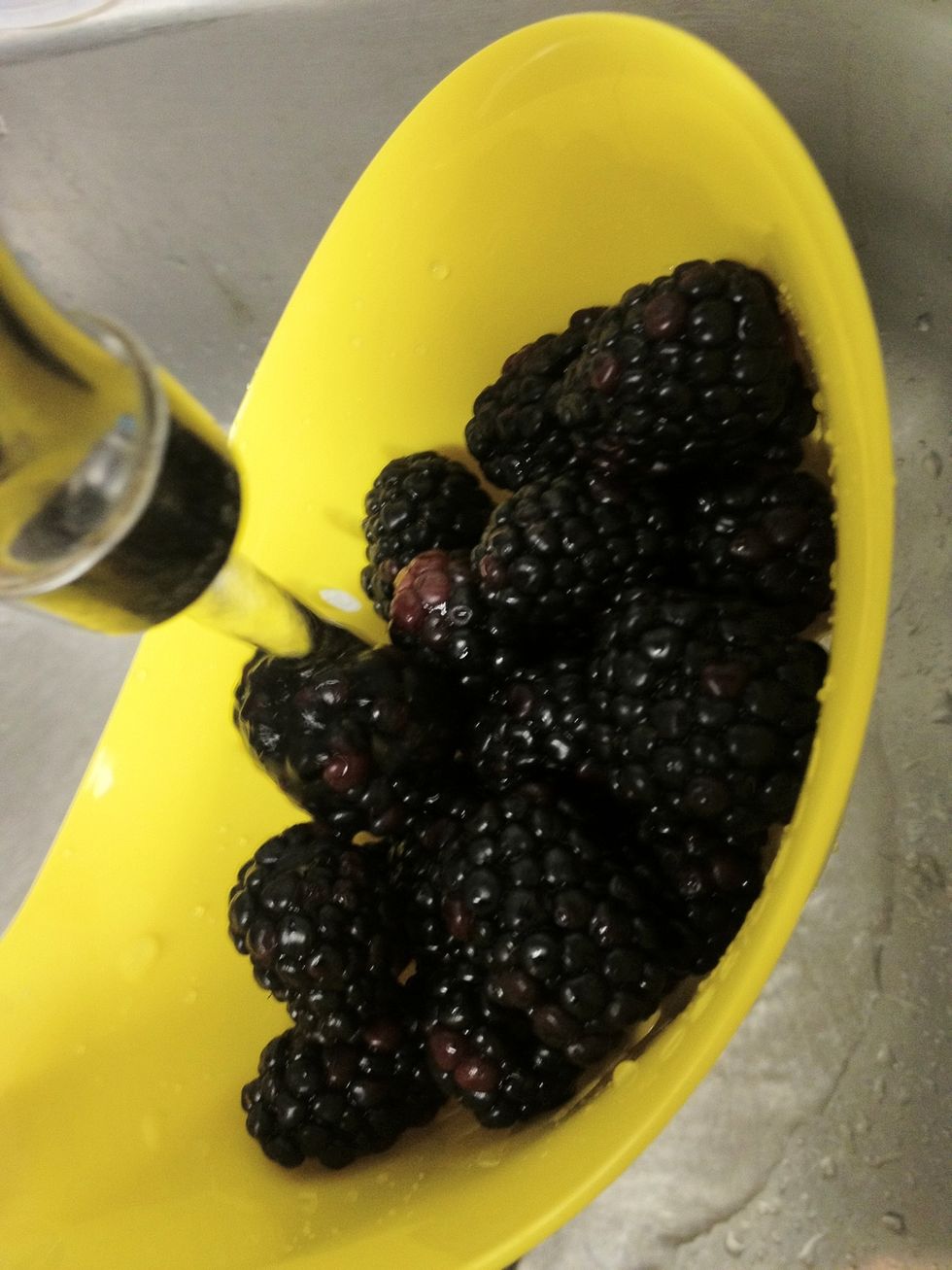 Rinse them well!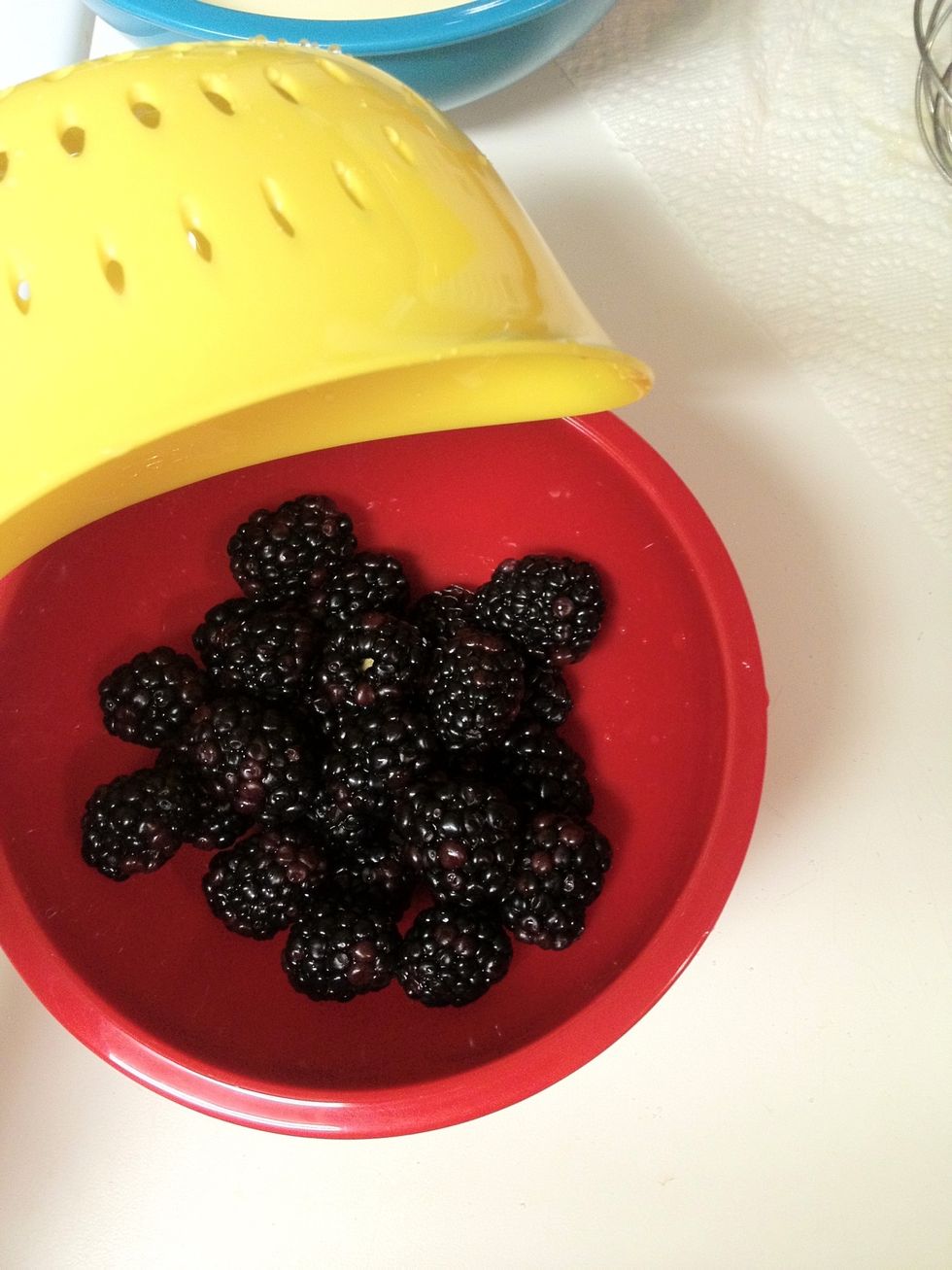 Then throw them into a bowl.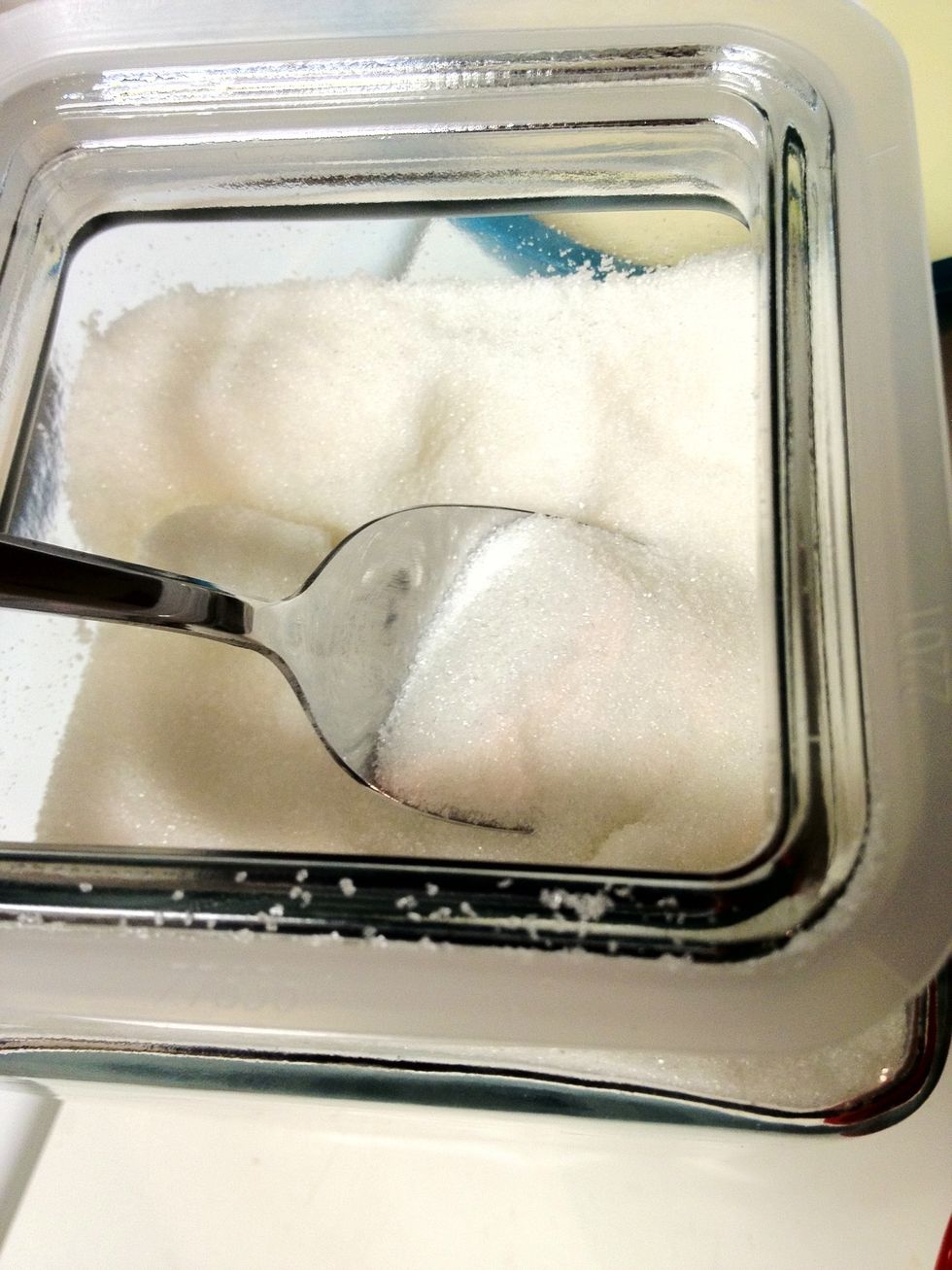 Get about a tablespoon of sugar...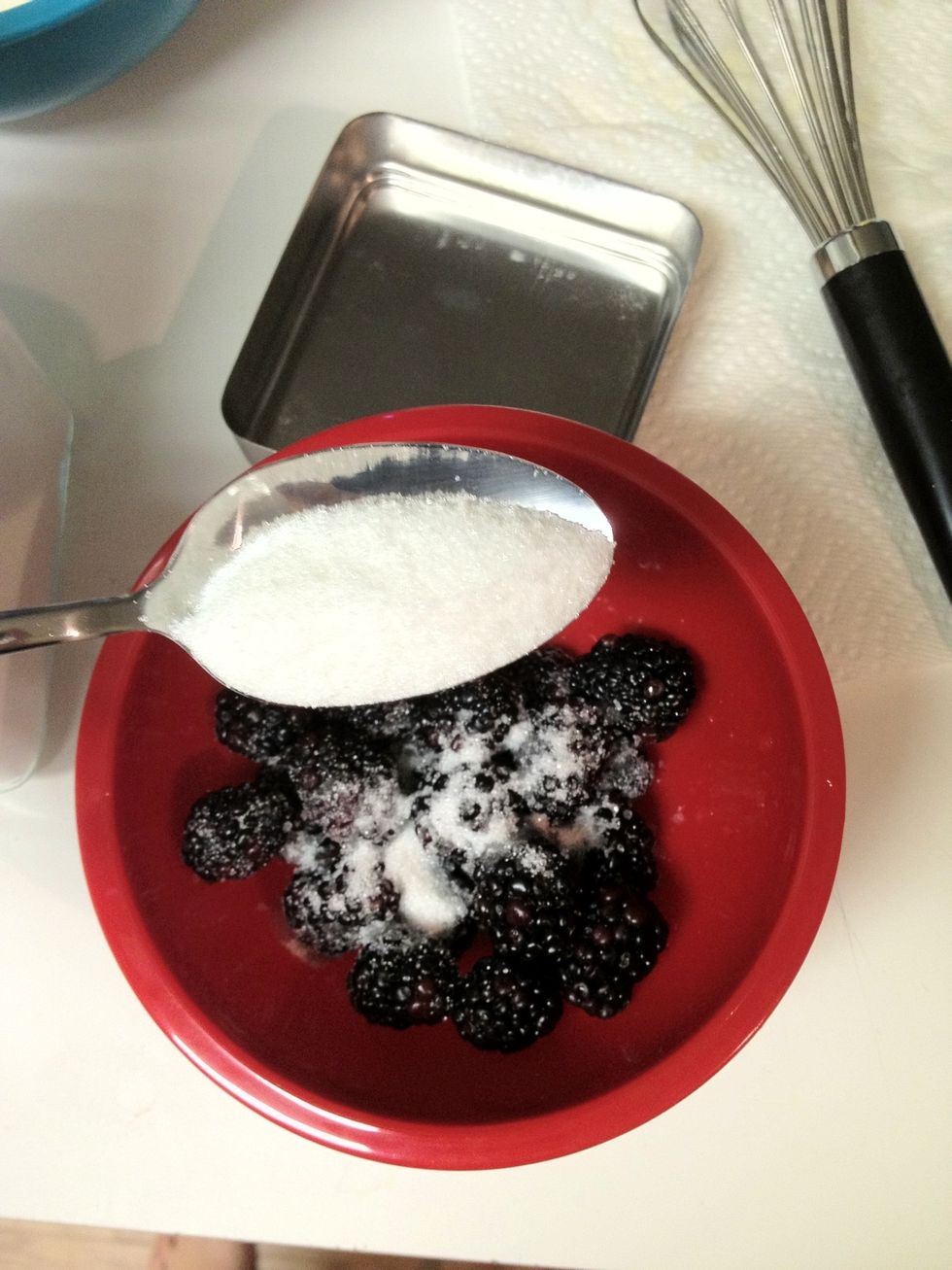 and make it snow! Use as much sugar as you like.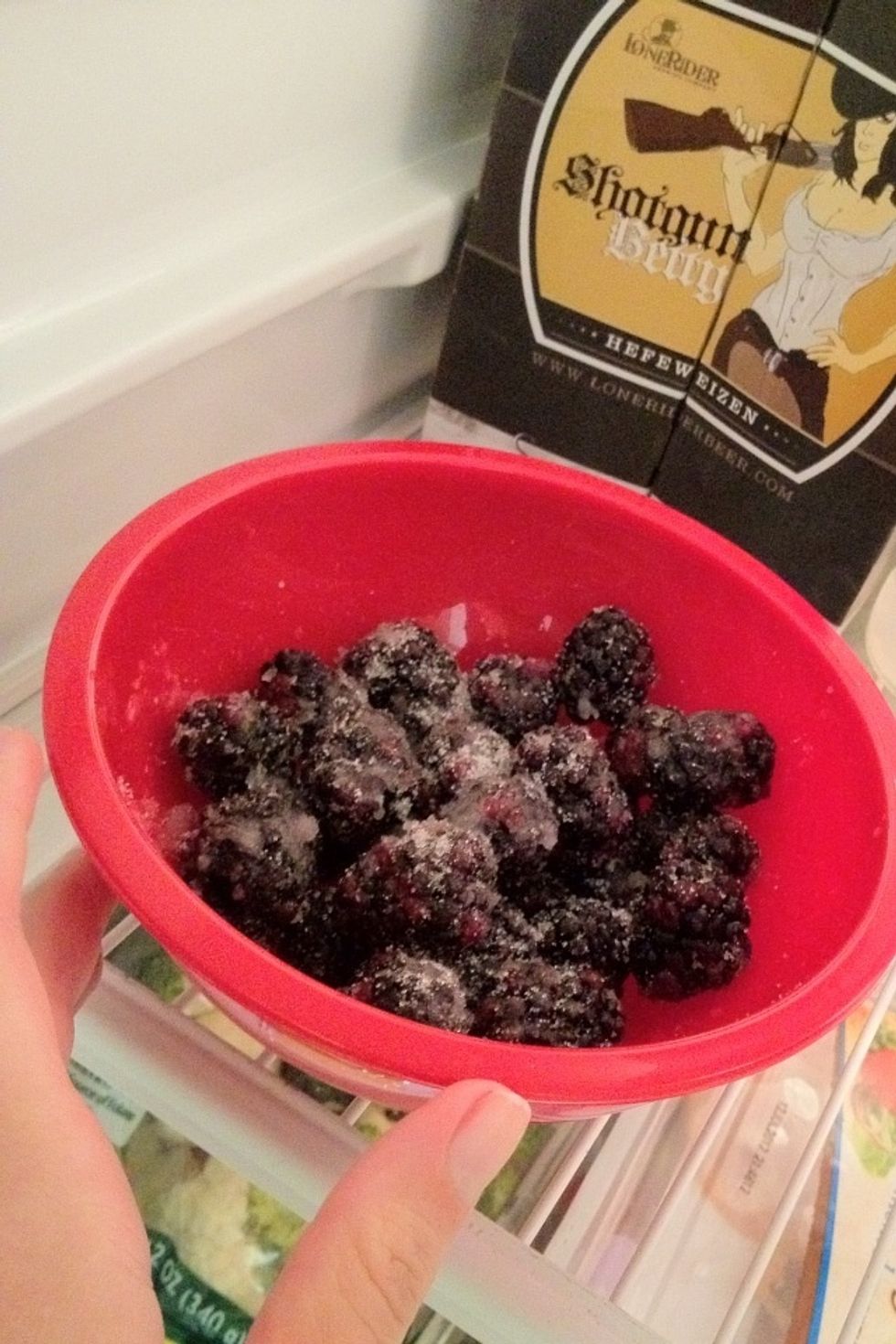 Put them in the fridge and let the sugar sweeten the berries and bring out their juices.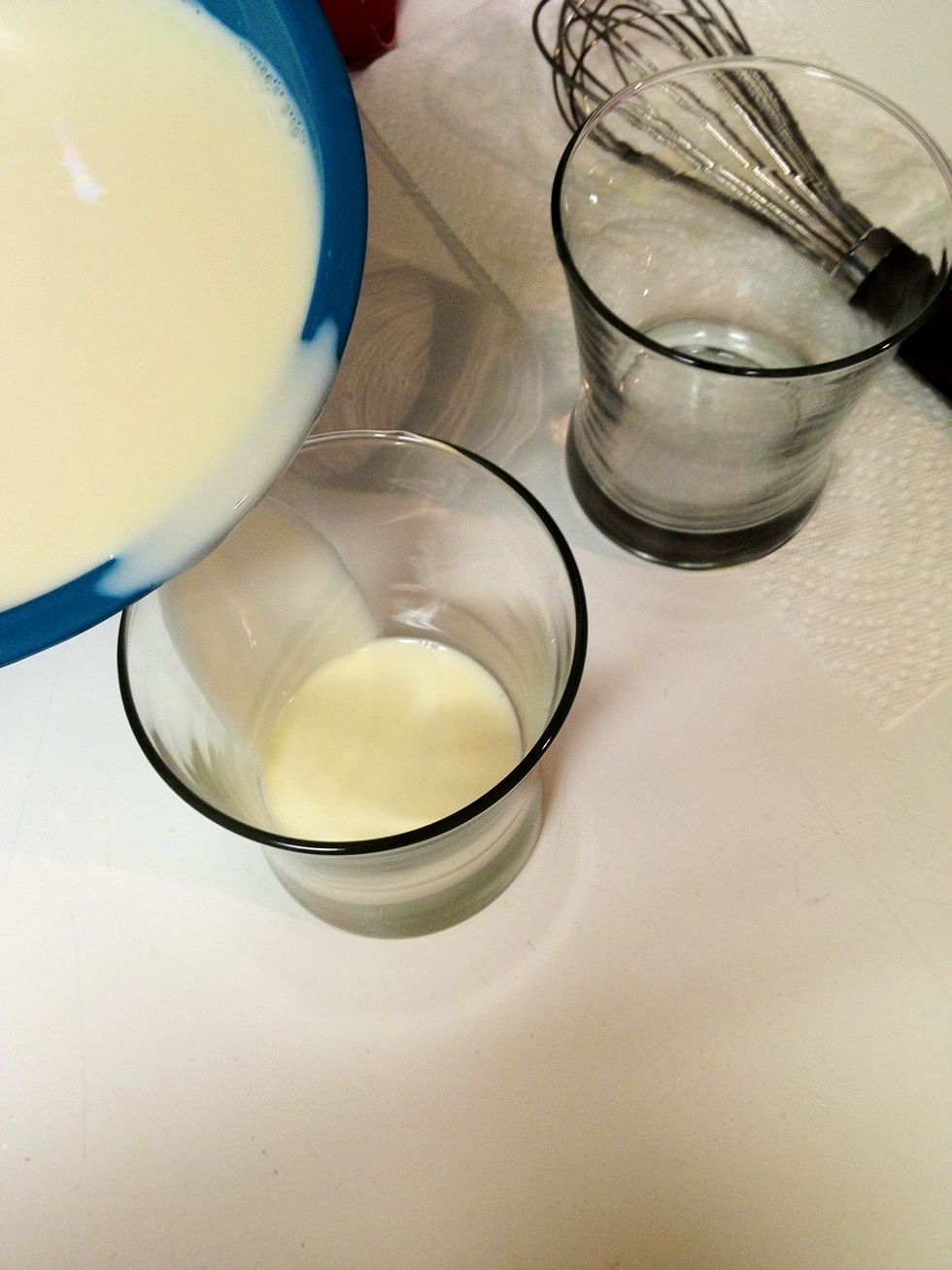 By now the panna cotta should be cool enough (fine if still a little warm), so pour it into some small glasses or ramekins if you have them.
I used small glasses because removing panna cotta from a mold was something I did not want to do - too tasking! But if you wish to do it, coat your molds with a neutral tasting oil prior to filling.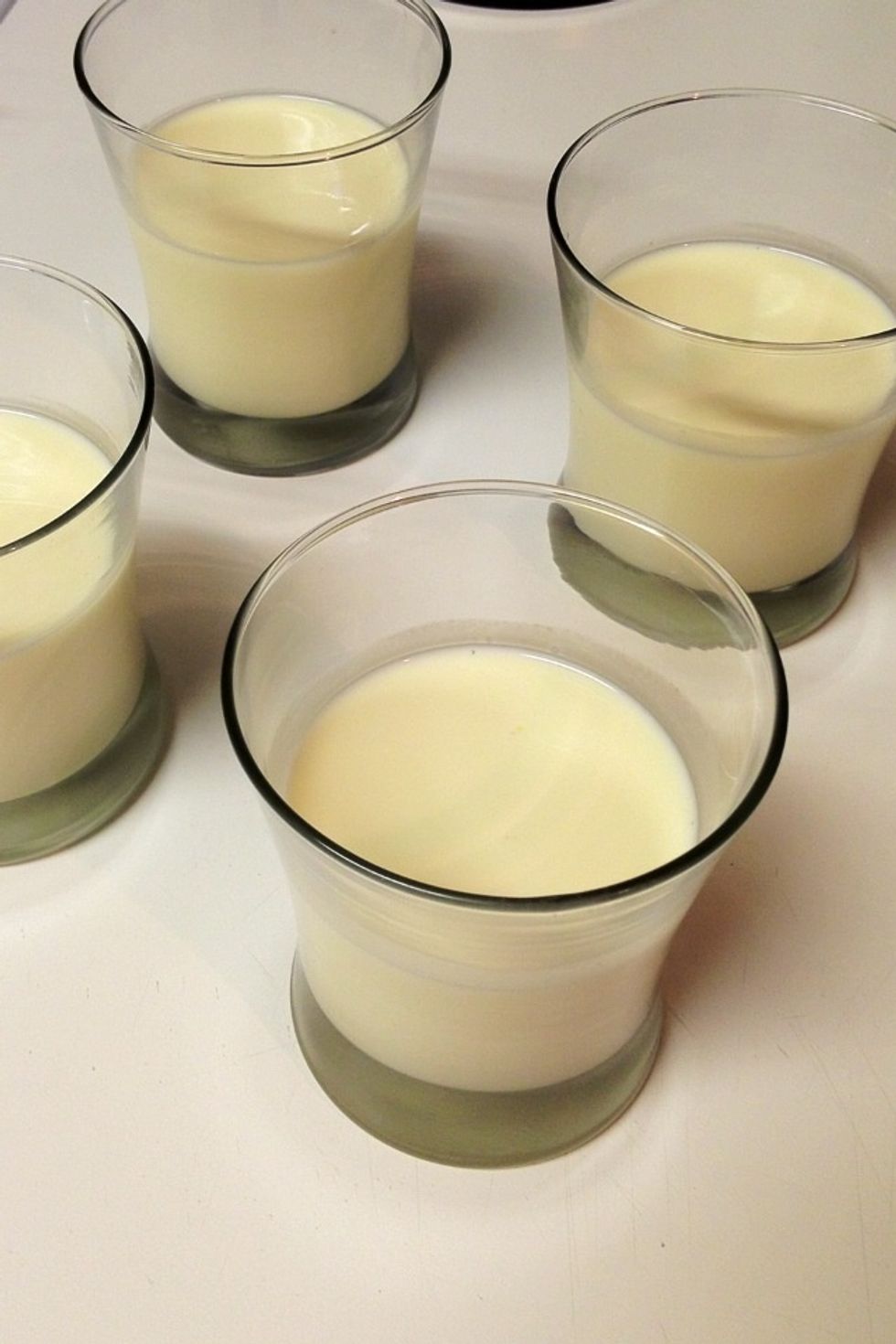 Got 4 servings here.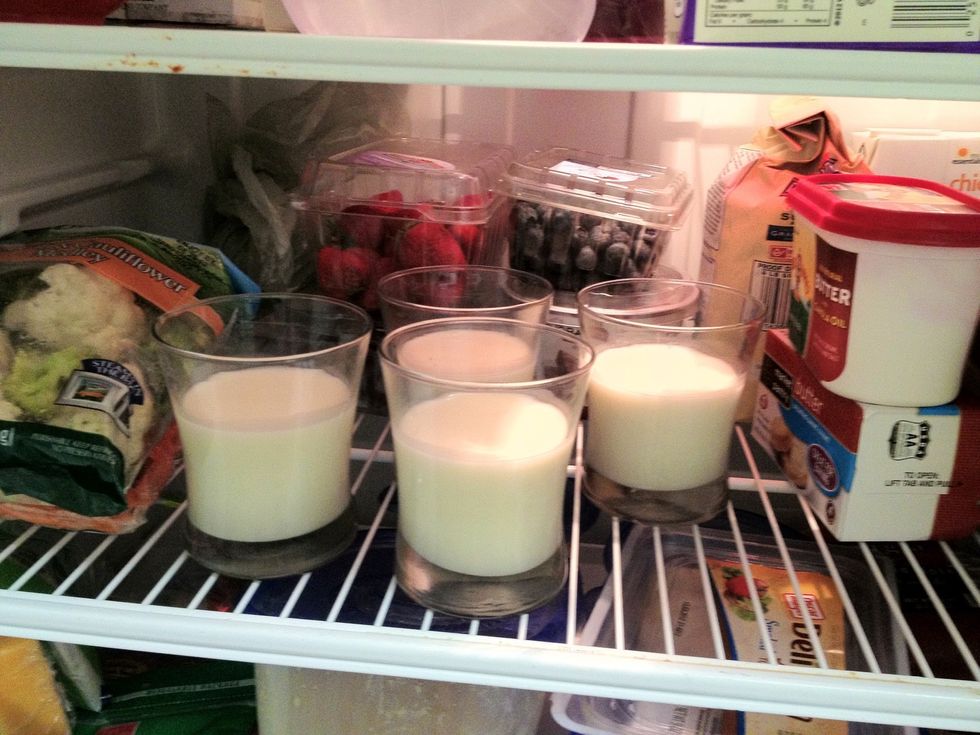 Stick them in the fridge and let them chill. Ideally, they should be chilled overnight, but at a minimum of at least four hours if you just can't wait a whole day to eat one of these!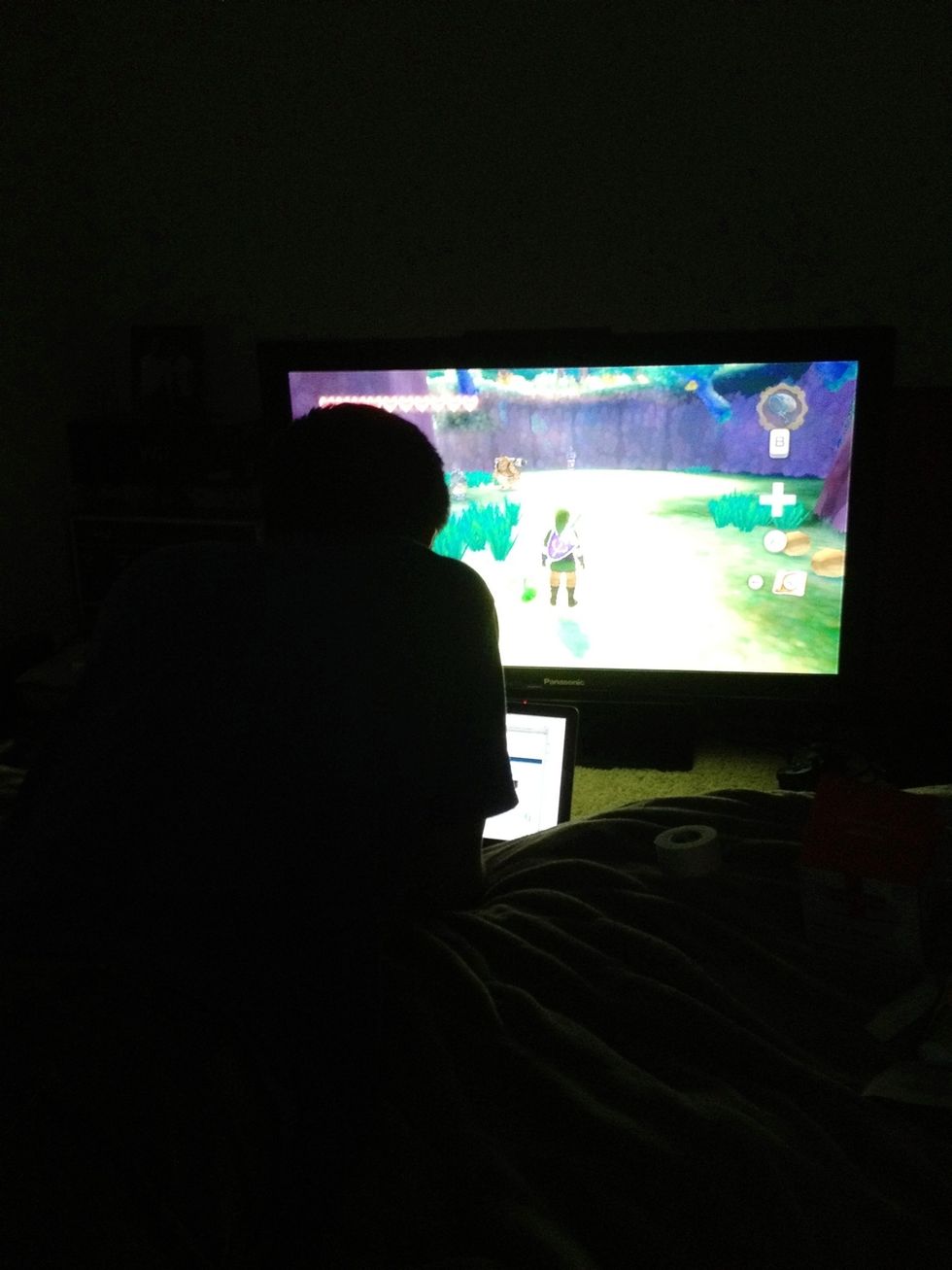 While you wait these next few hours, go ahead and harass your significant other as he tries to play a game.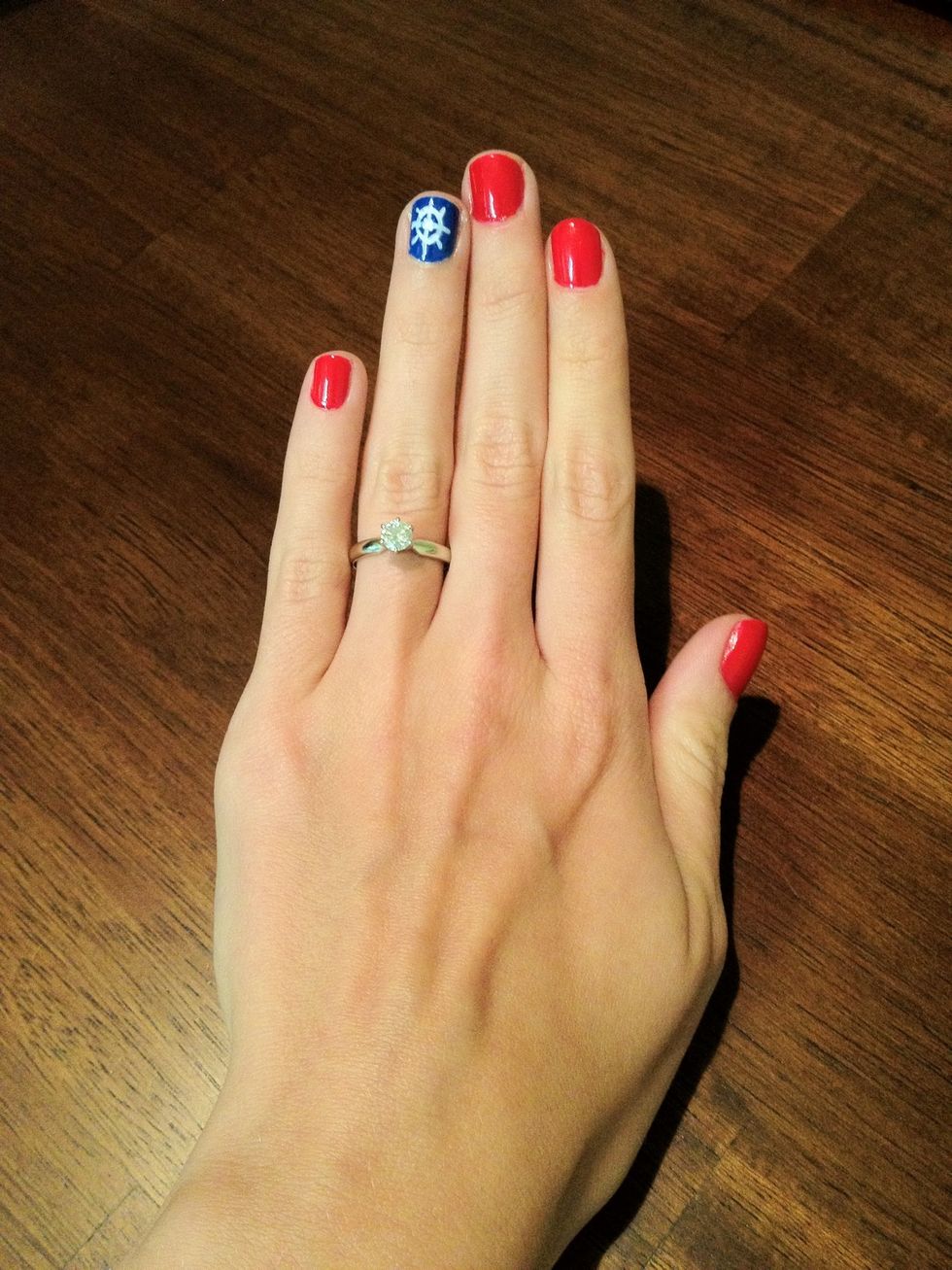 Look at other snapguides and decide you're finally going to try out this nautical nail trend.
Oh! Bright idea - make your berries boozy. Use your favorite wine. I added about 1.5 tsp. This is totally optional! Still perfect just with sugar.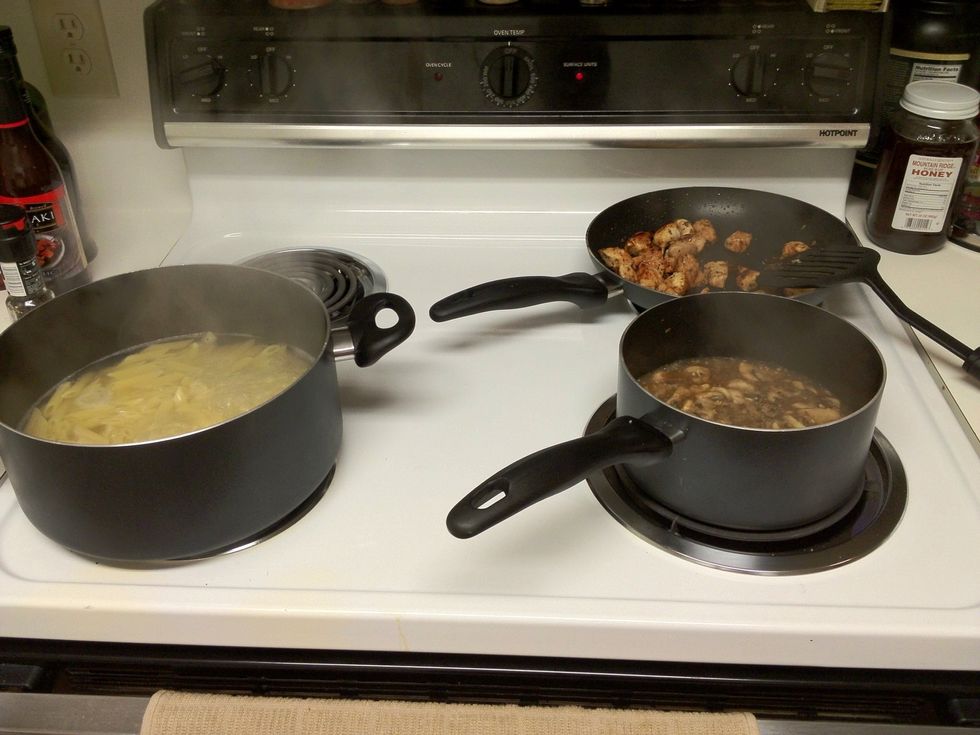 Aaand make dinner! Chicken marsala pasta. This is another guide for another time.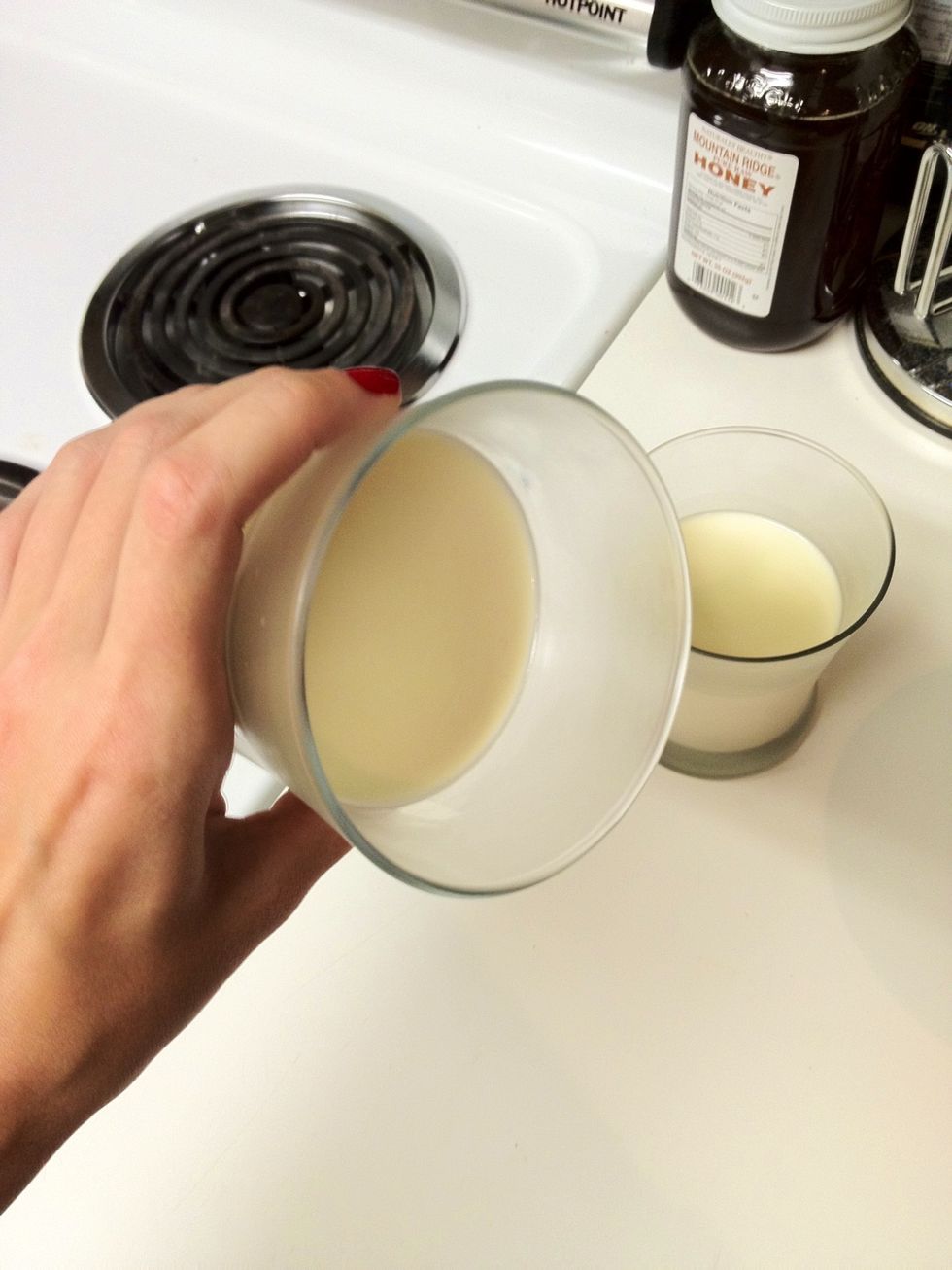 As you can see, my panna cotta is now set. It has been in the fridge for 5 hours at this point.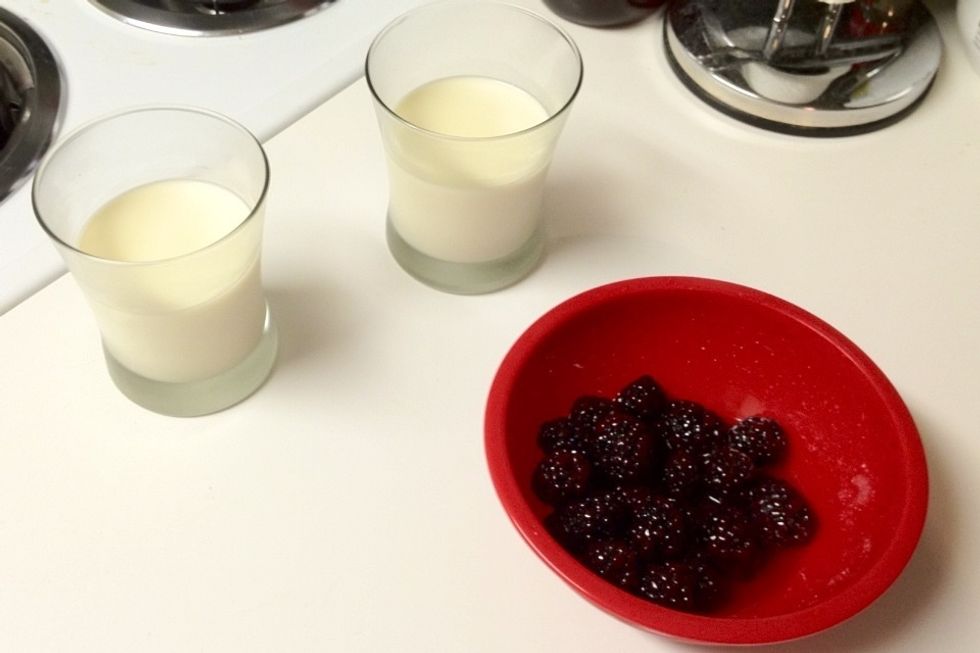 Get out your blackberries and top off the panna cotta with a few.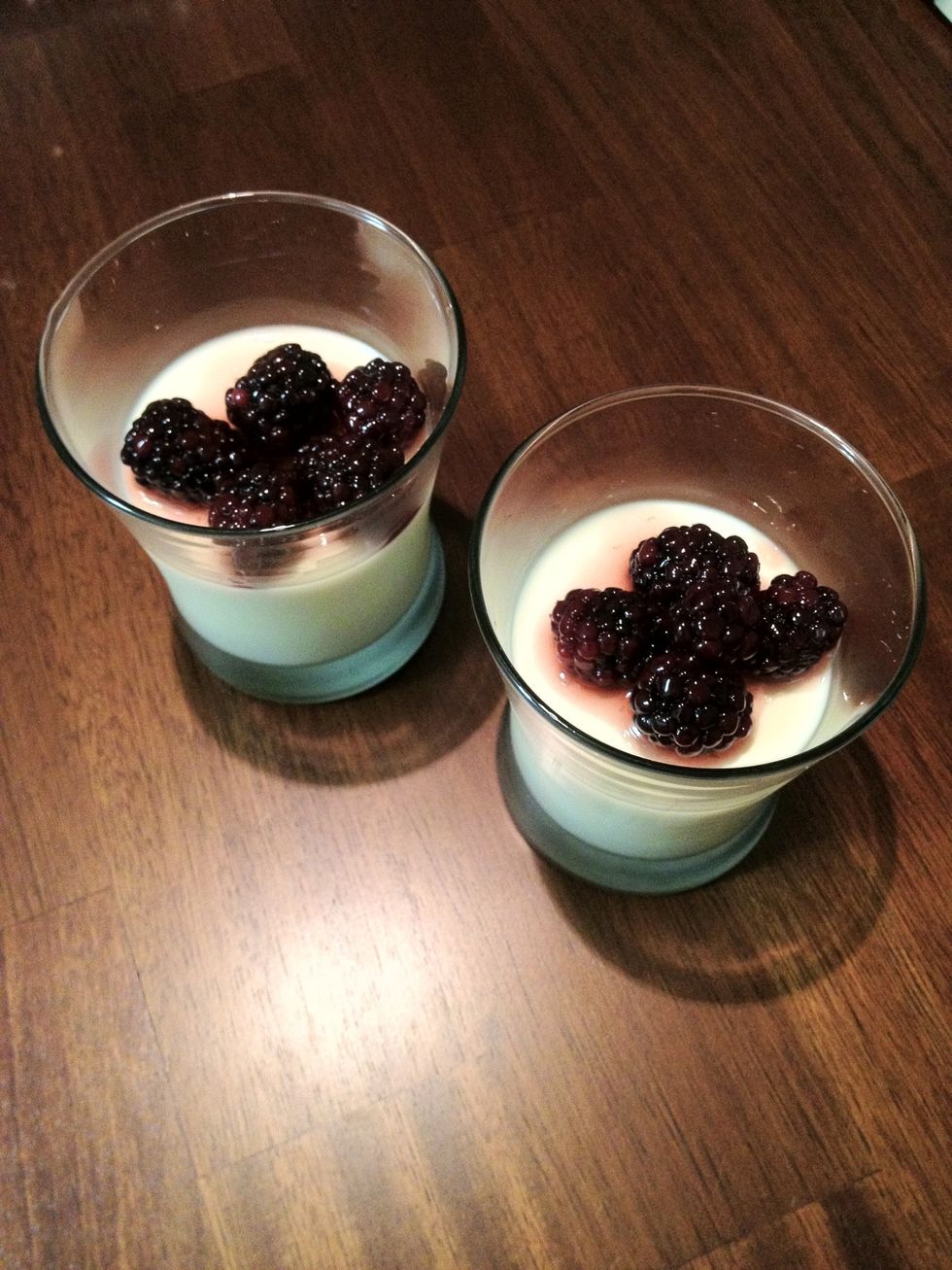 There you have it!
Sweet, creamy heaven in a cup.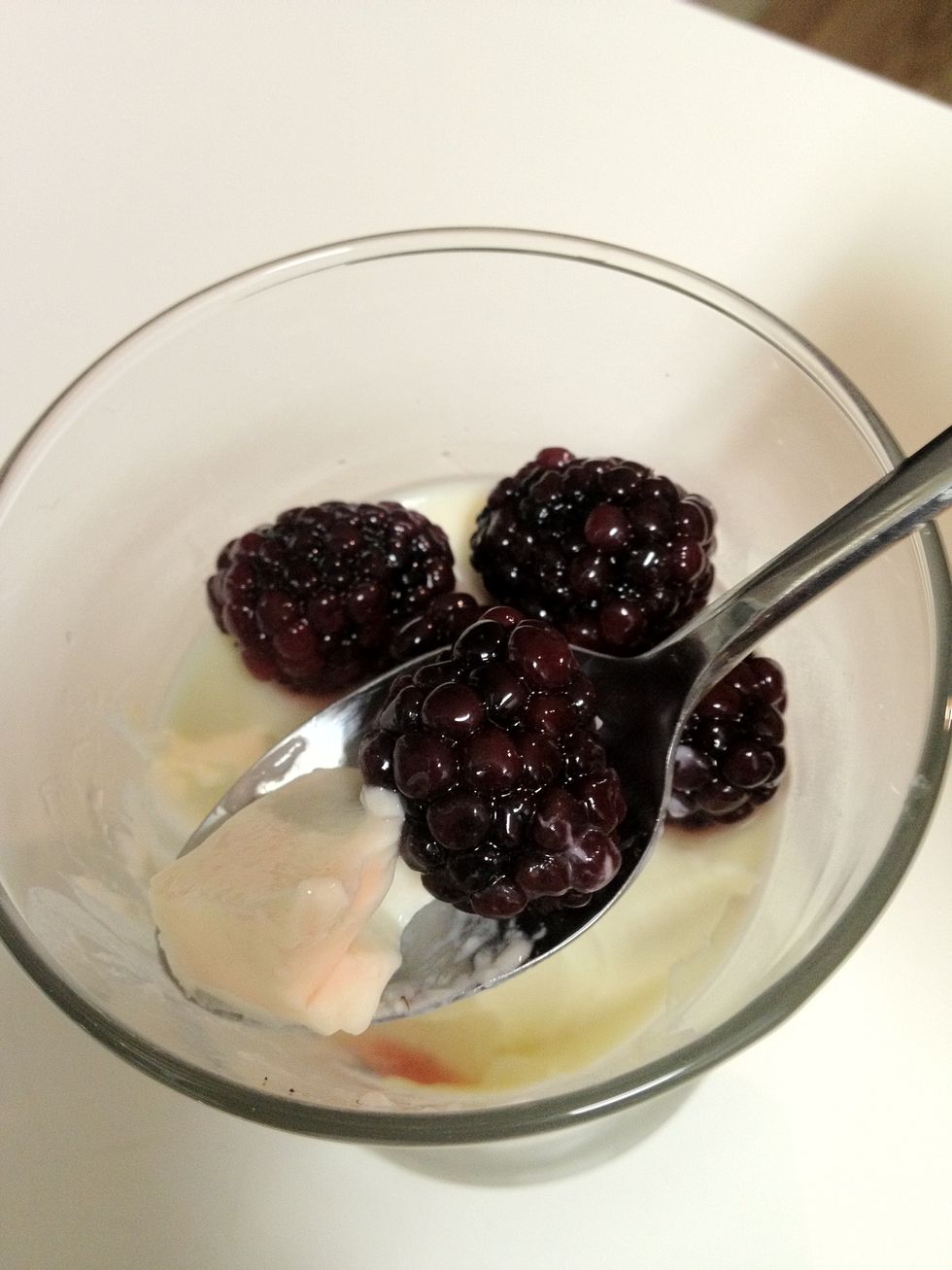 Enjoy! Feel free to leave comments and suggestions.
For the Panna Cotta
2.0c Heavy Cream
1/2c Sugar
1/4tsp Pure Vanilla Extract
1.0 Packet Unflavored Gelatin
For the Topping
Berries of your choosing
Sugar