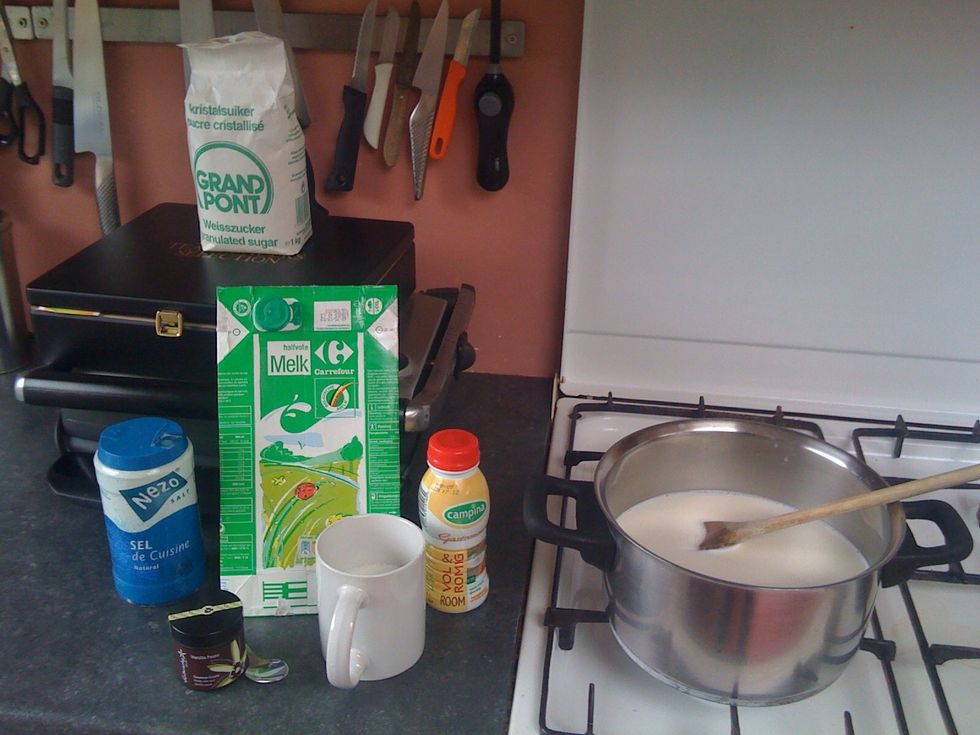 Put the milk, cream, one cup of sugar, a pinc of salt and 3 vanilla beans in a pot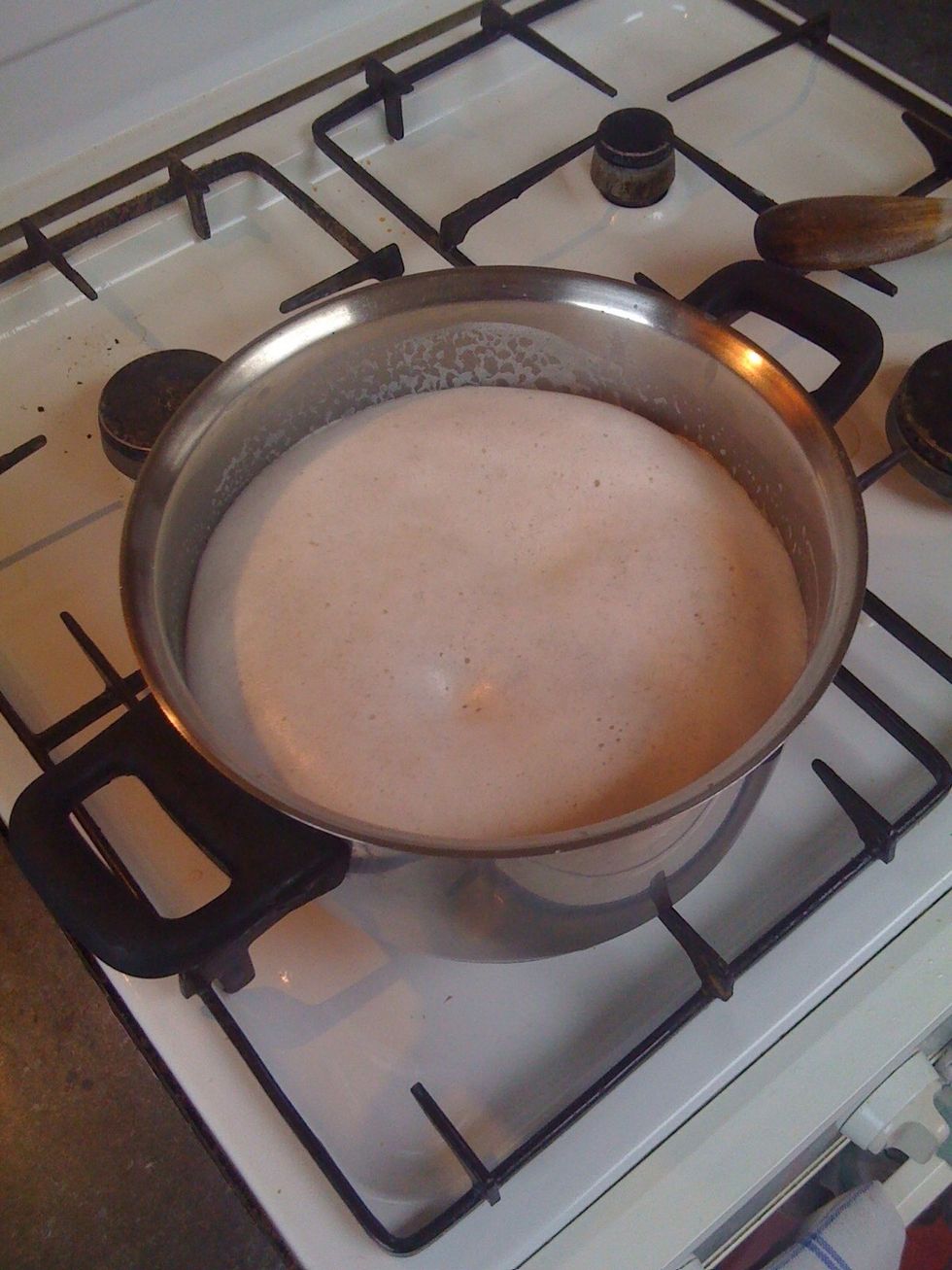 Bring the mix to a boil and let it simmer until it has reduced by about 1/5.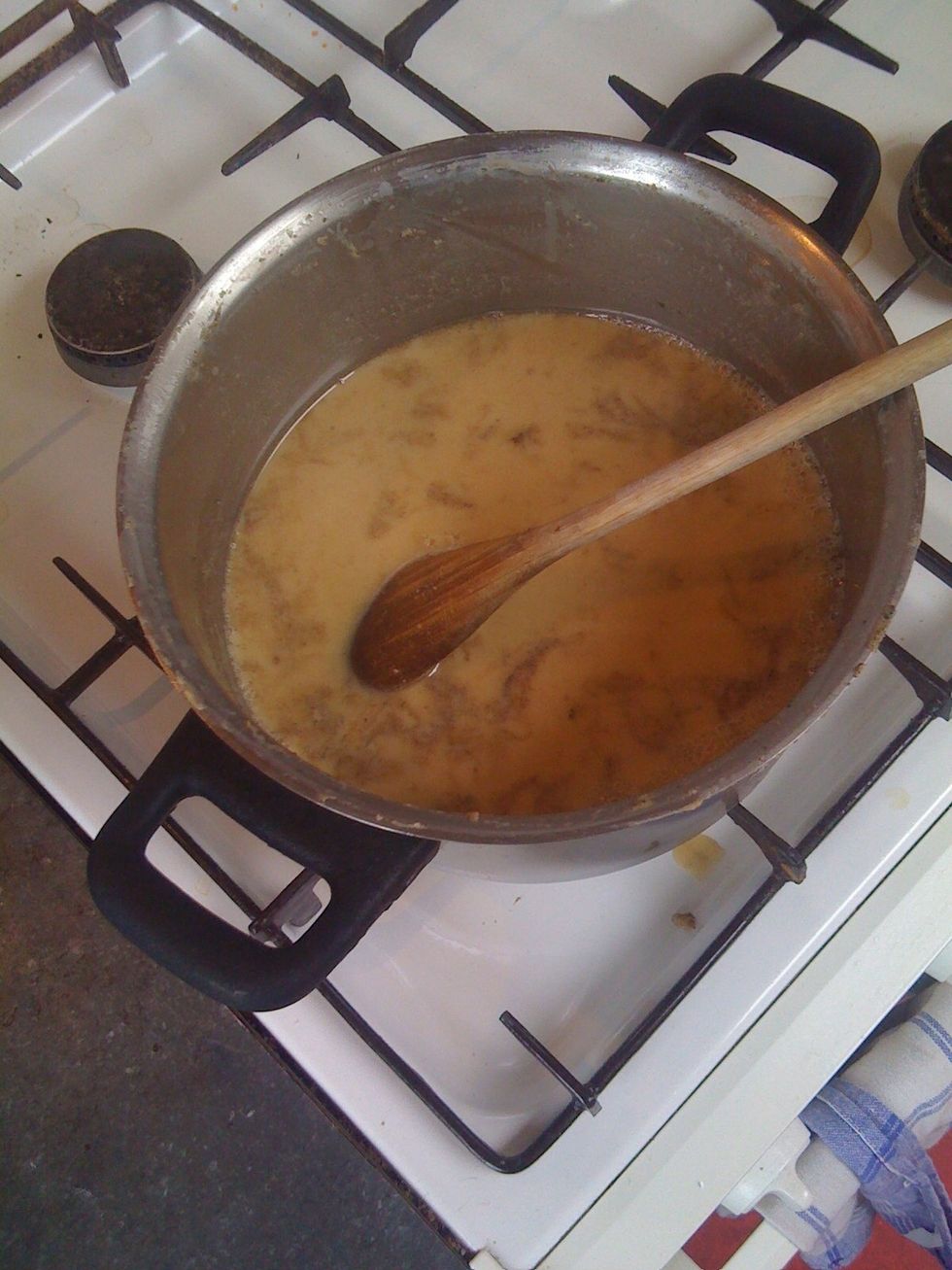 This is what it looks like. Let it cool.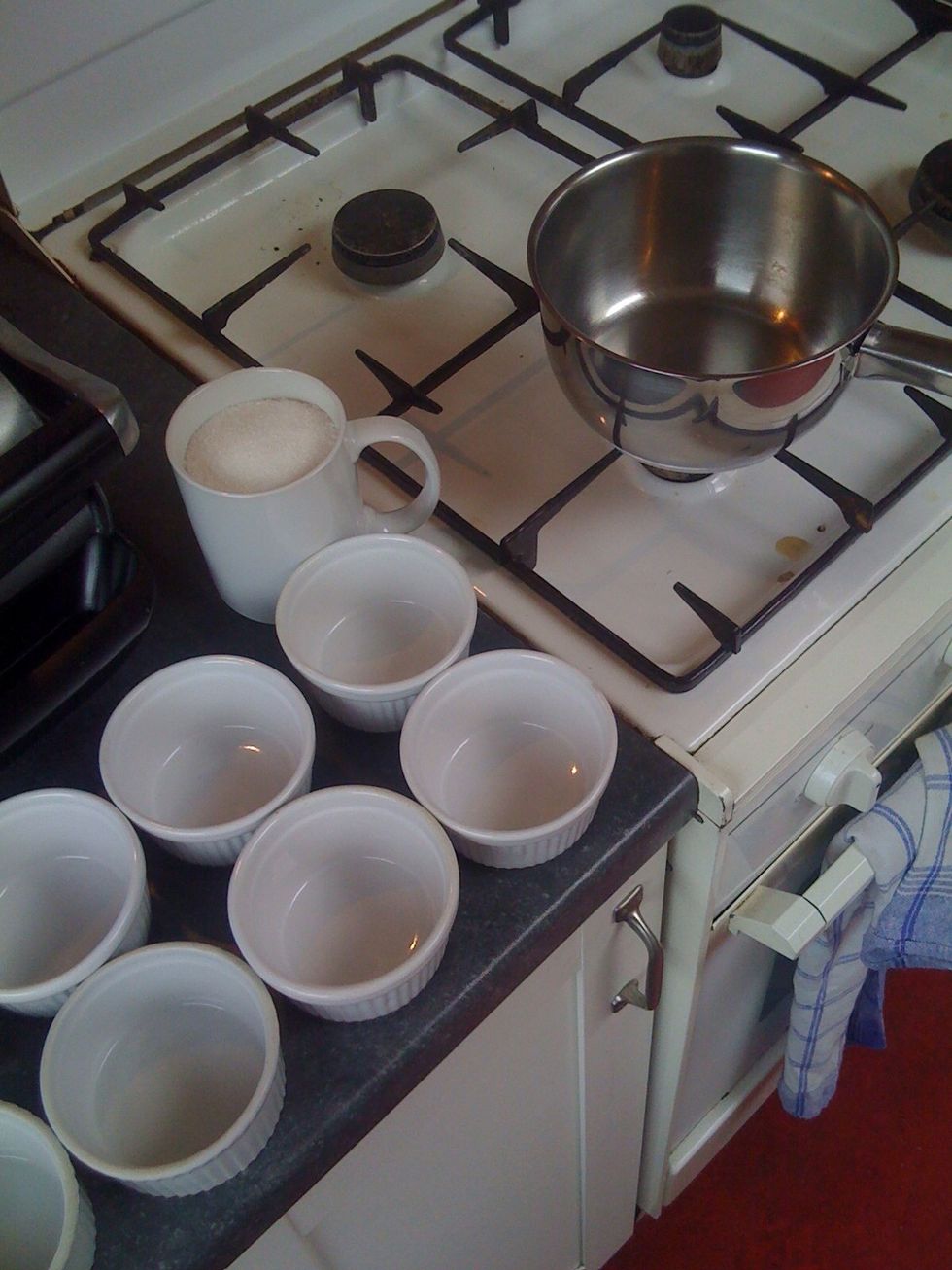 Get a cup of sugar, a small cooking pan and the pots you'll use for the flan ready at hand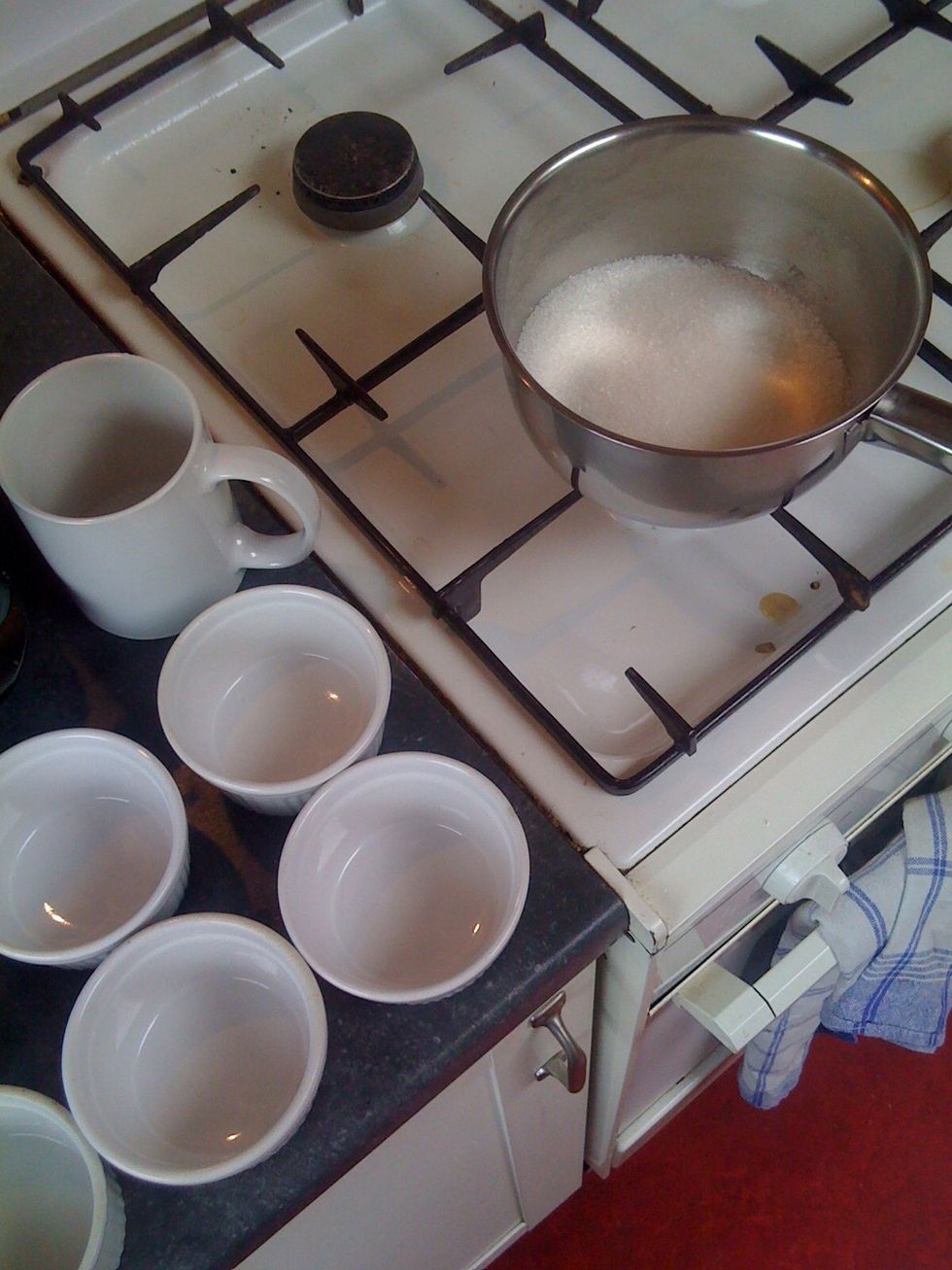 Put the sugar in the pan.
Heat up the sugar on a very low flame and let it melt slowly.
Shake the pan regularly.
This should be the result.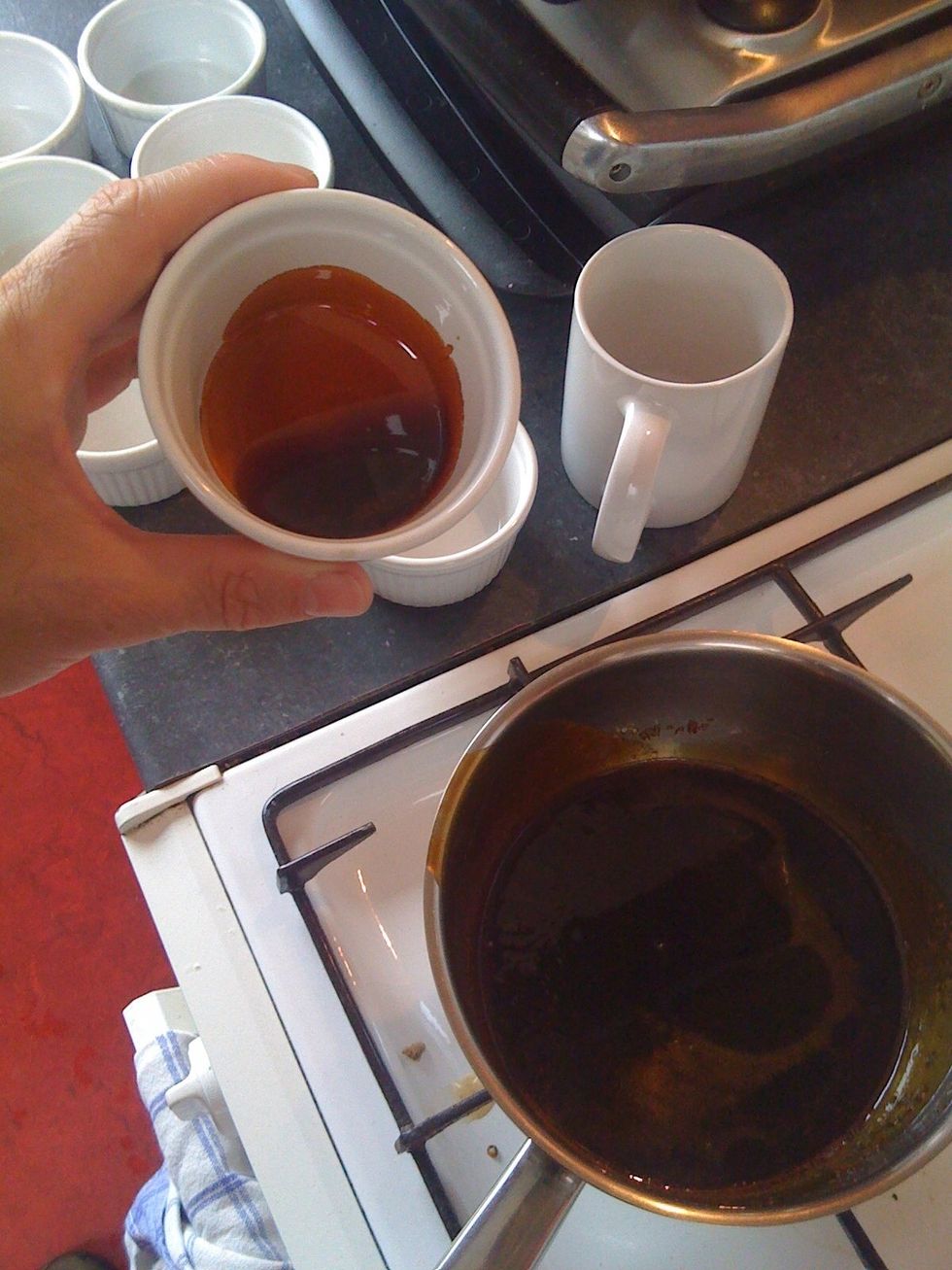 Pour a small amount of molten sugar in each pot.
Coat the sides by turning the pot.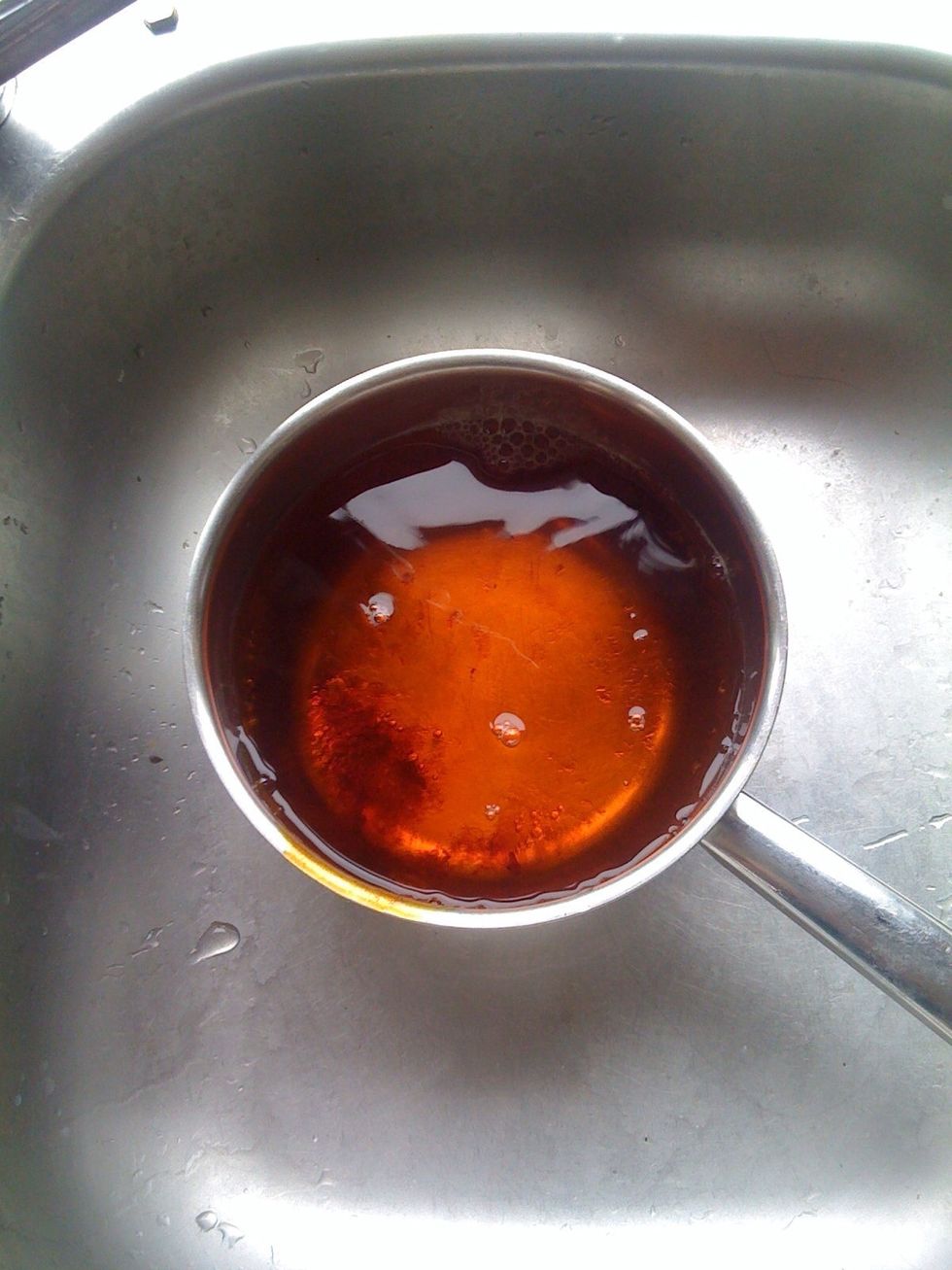 When ready, fill the pan with water and let it sit. It will clean itself, no scrubbing required :-).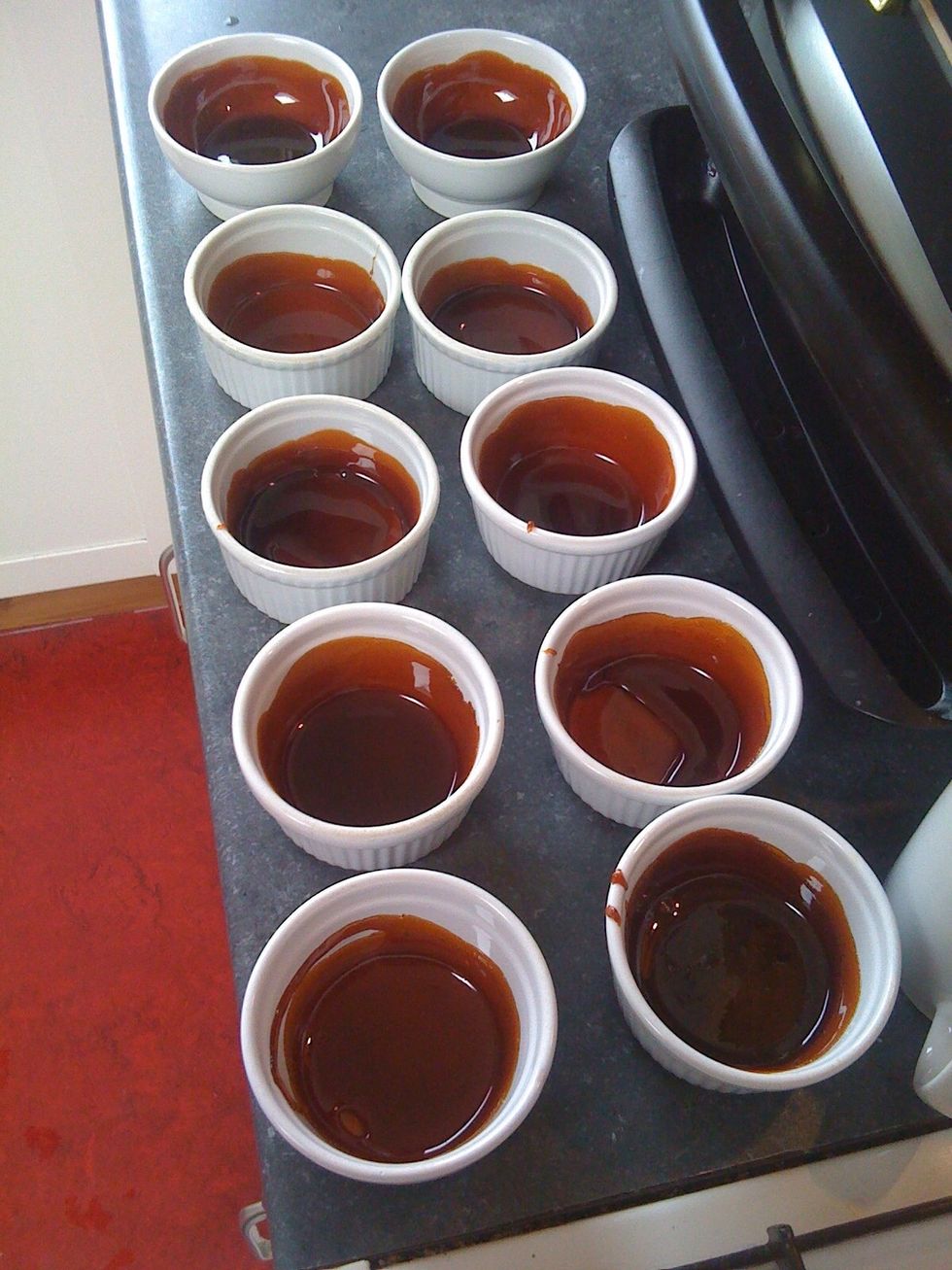 The result.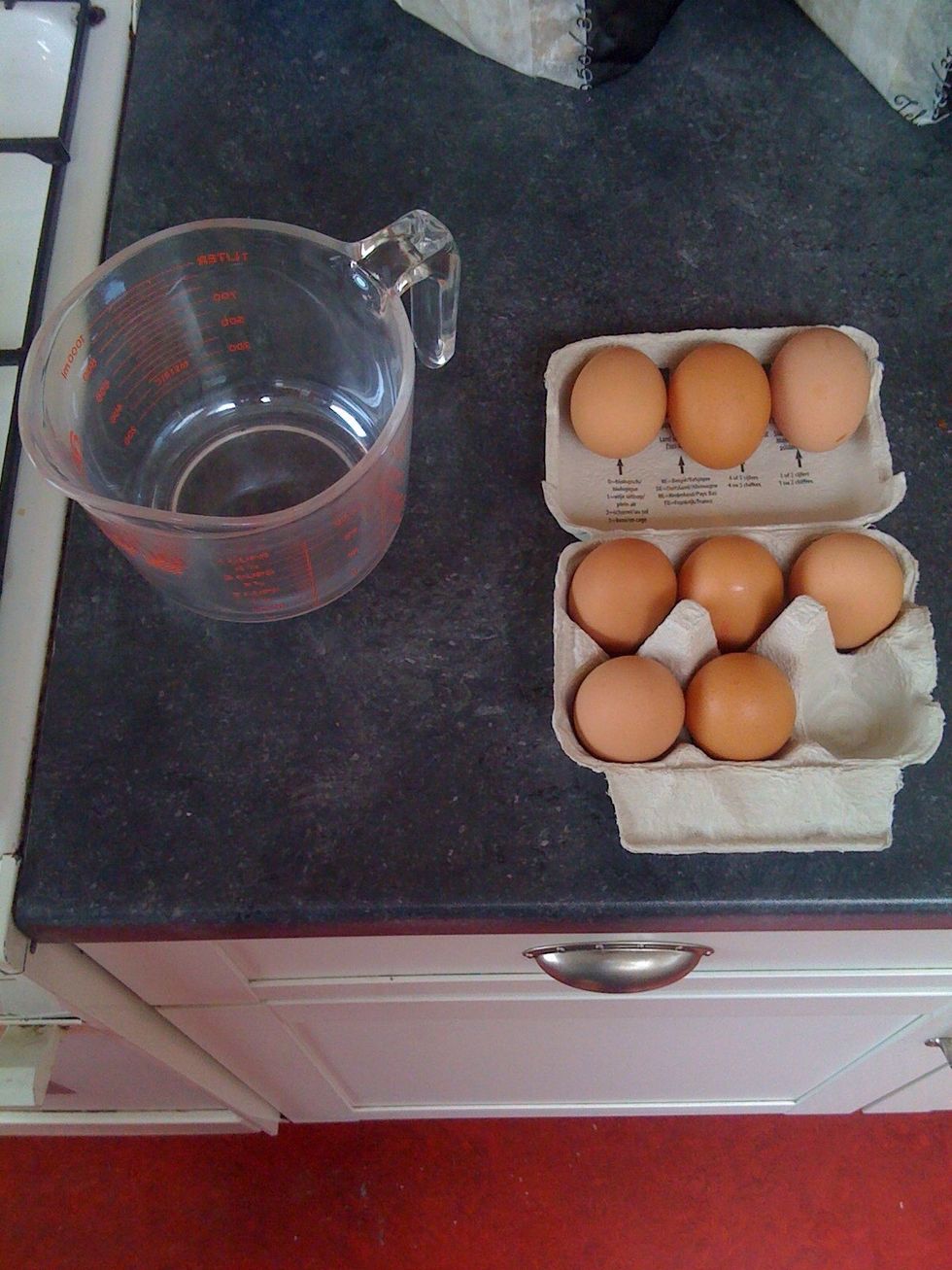 Get the 8 eggs ready.
Use 3 complete eggs...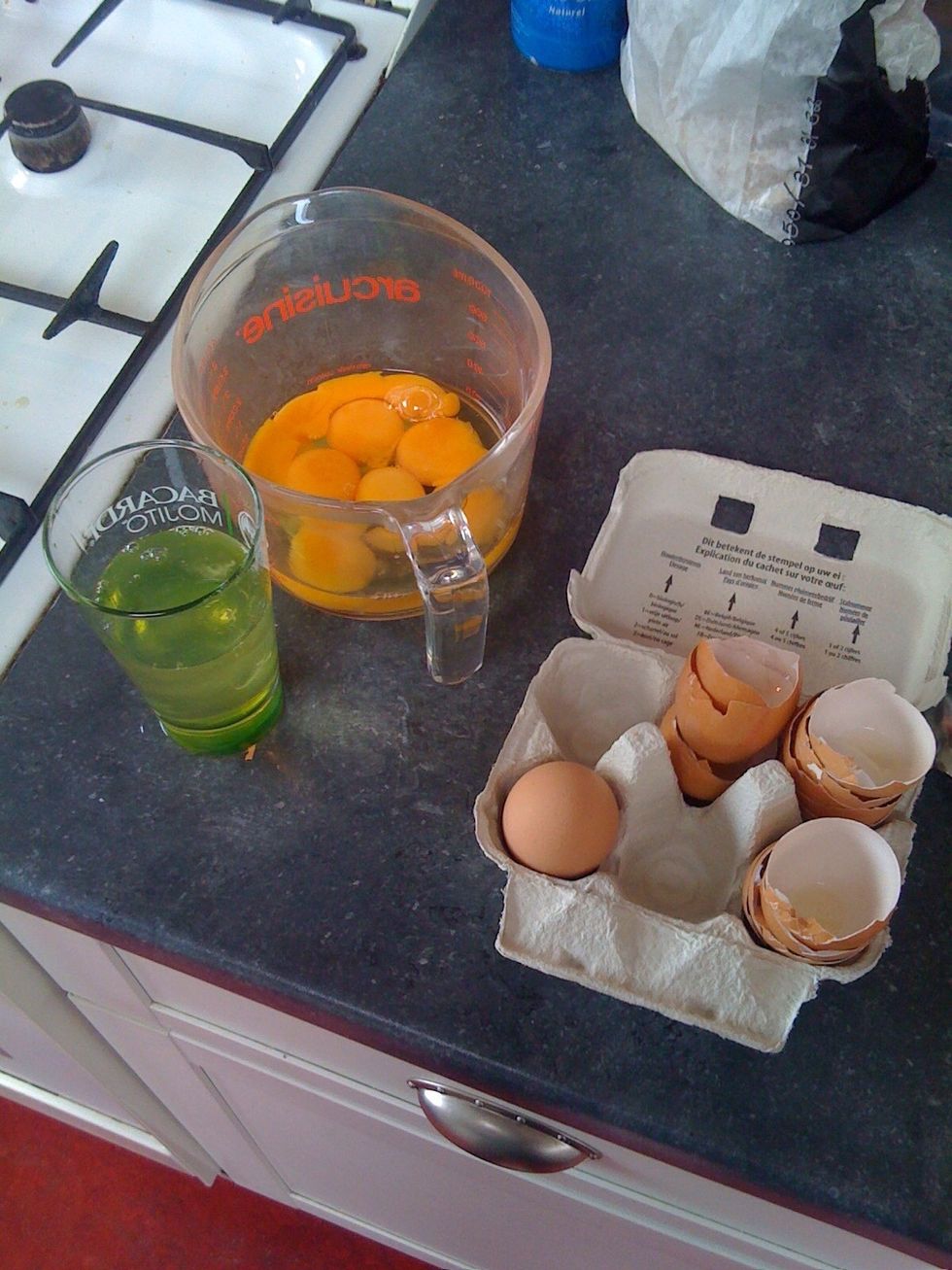 ... and 5 egg yolks.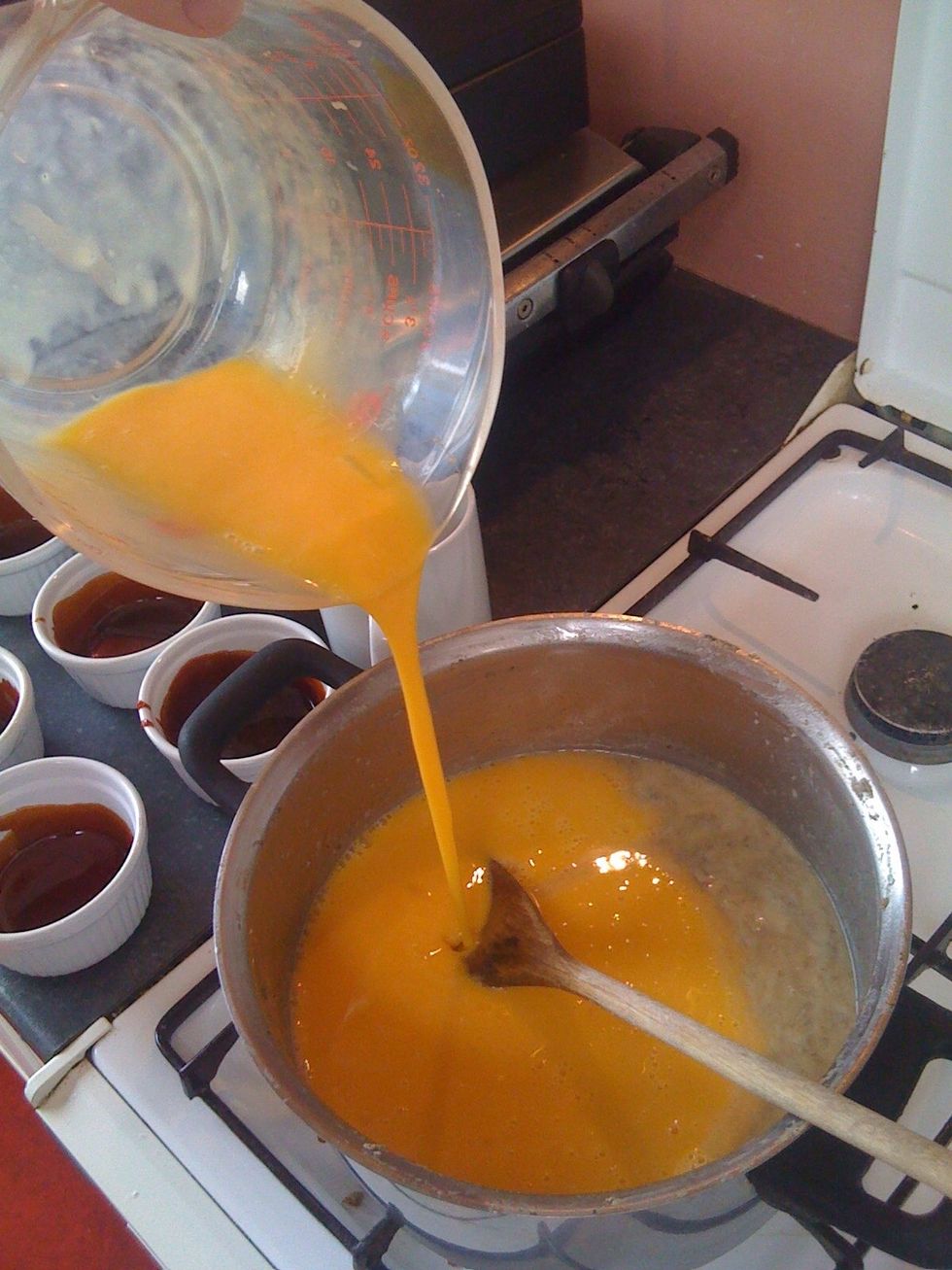 Stir them into the cooled milk.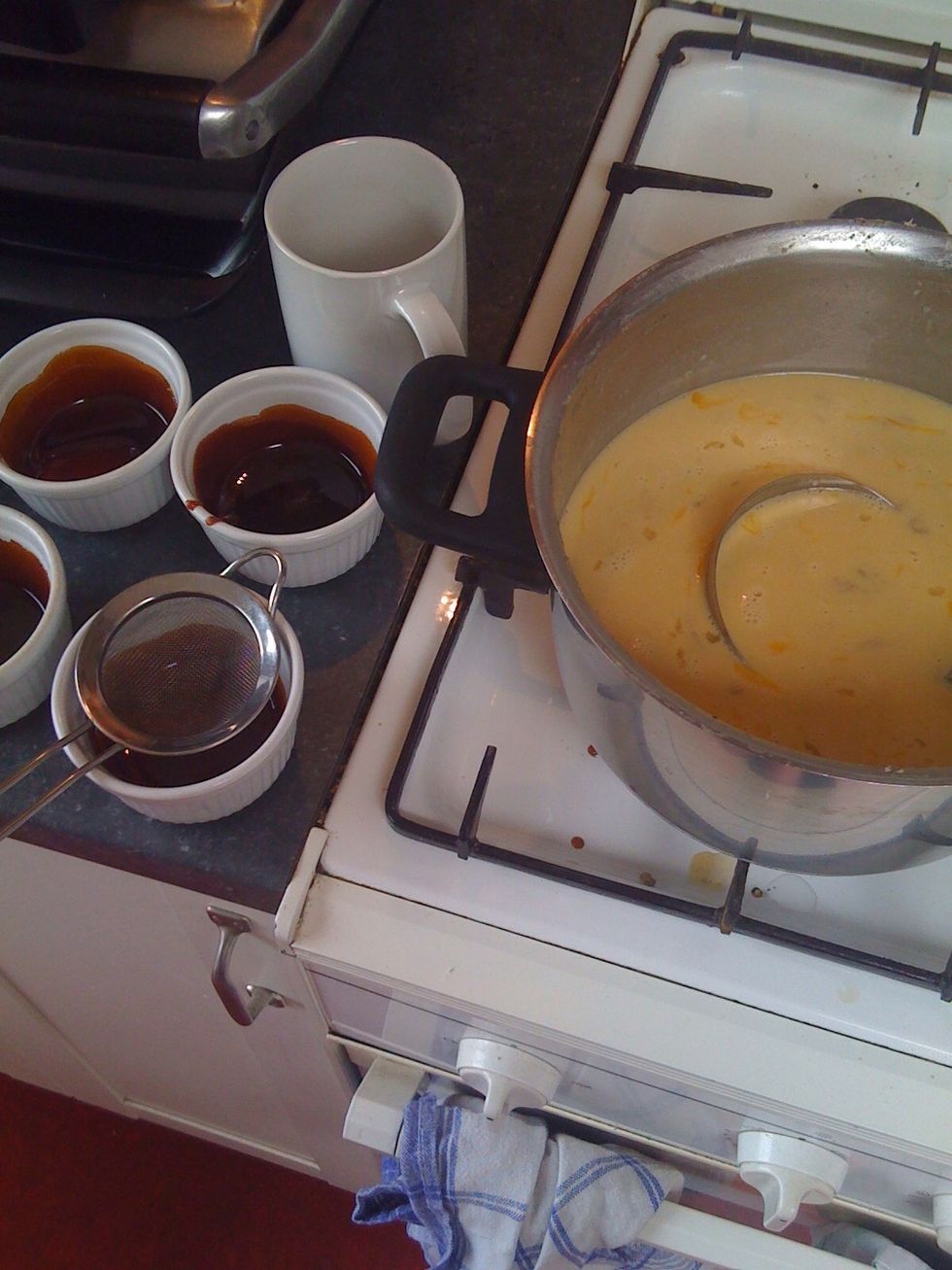 Get a strainer ready.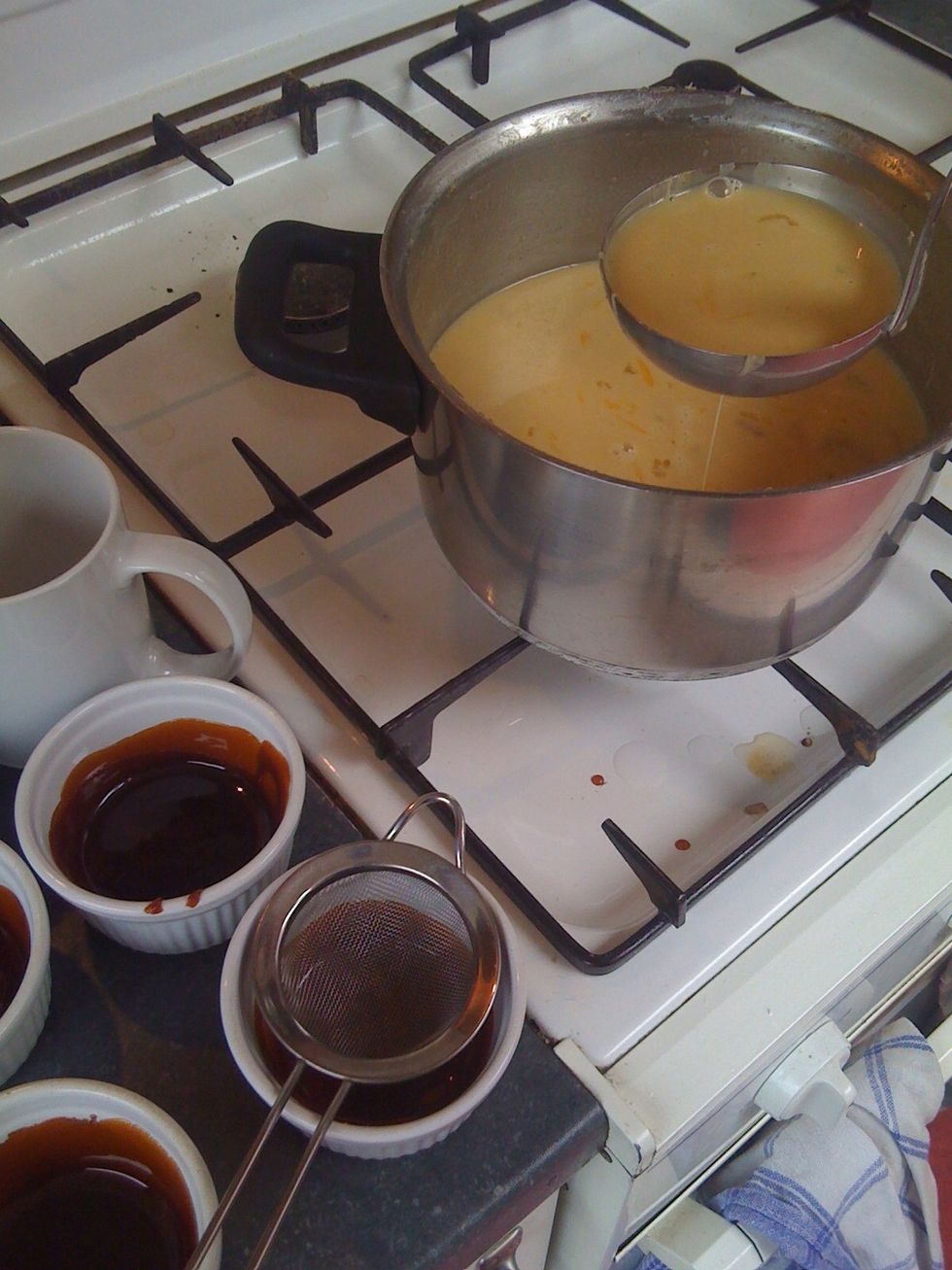 Ladle the mix into the pots.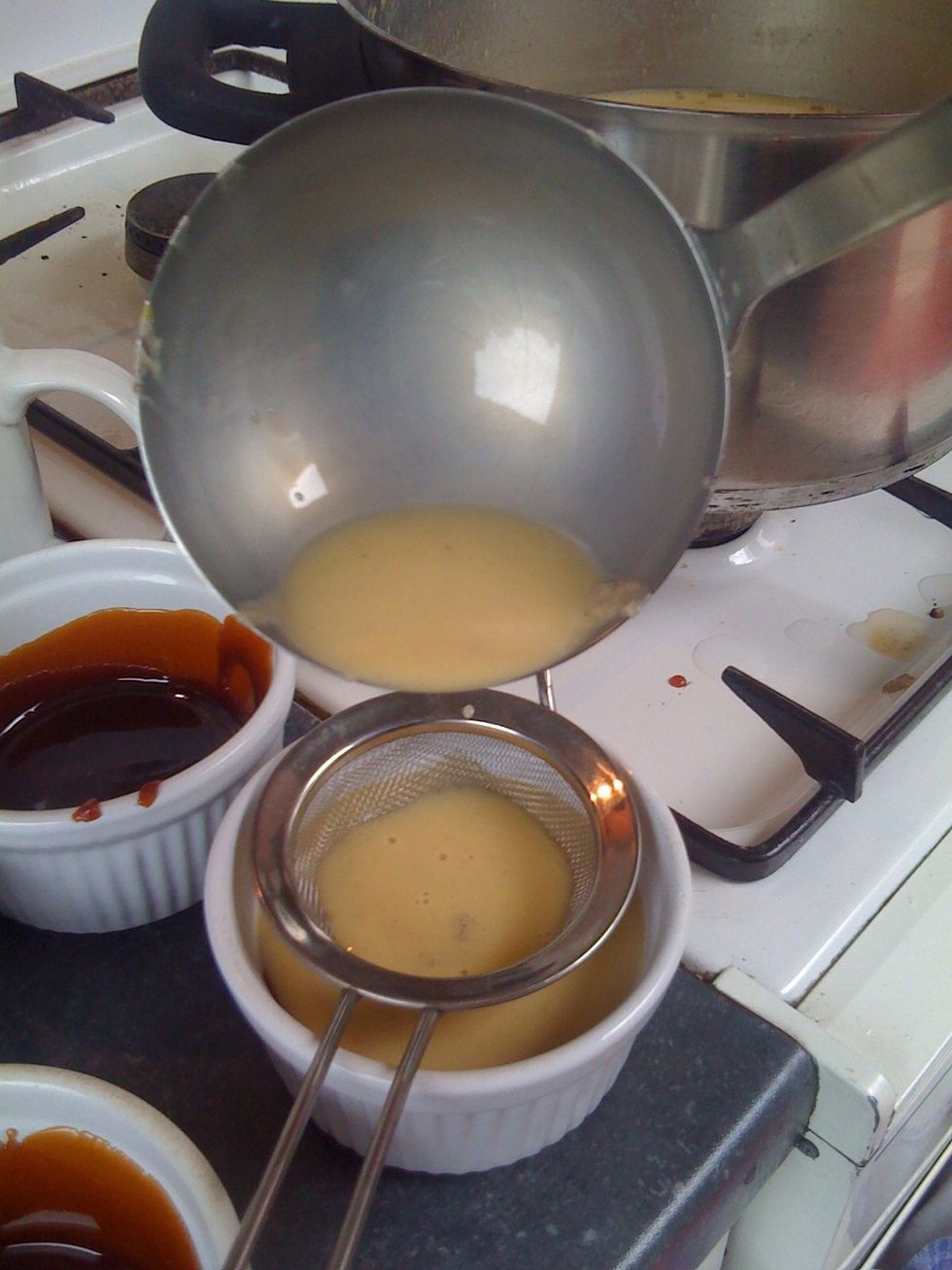 You can fill the pots to the top. Flan does not rise.
Strain out any lumps.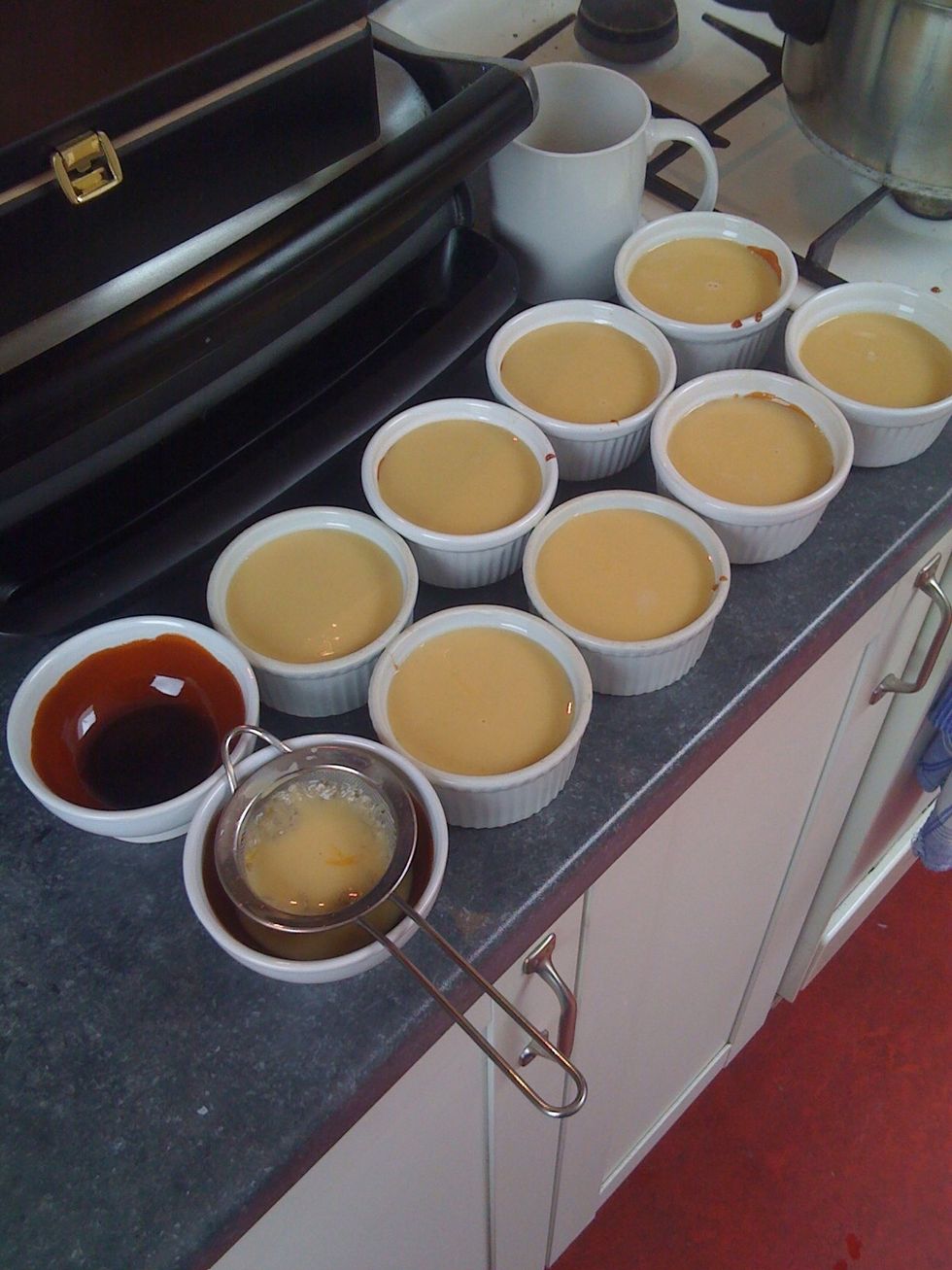 Fill all the pots.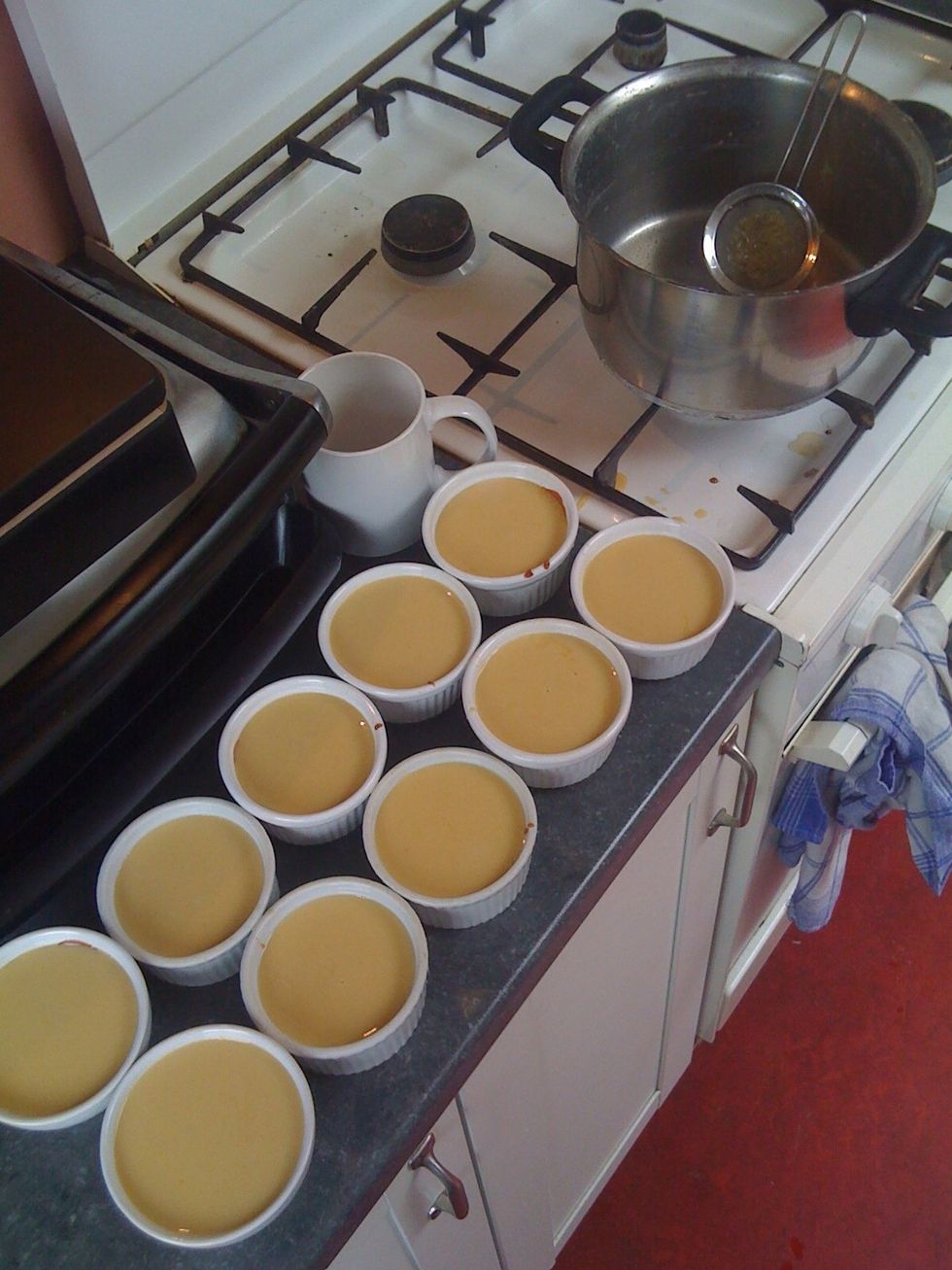 The result up to now.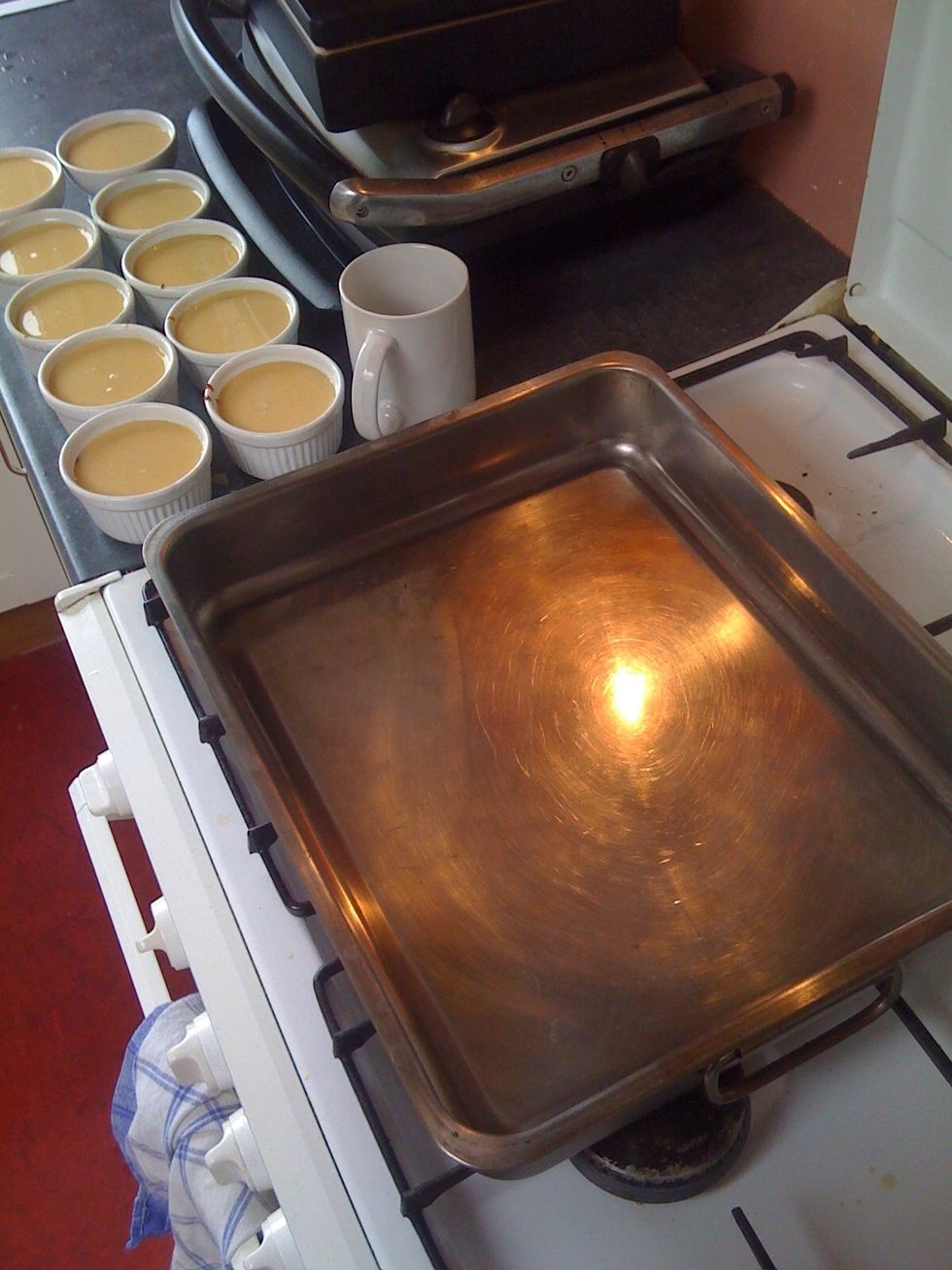 Get an oven tray and put water in it.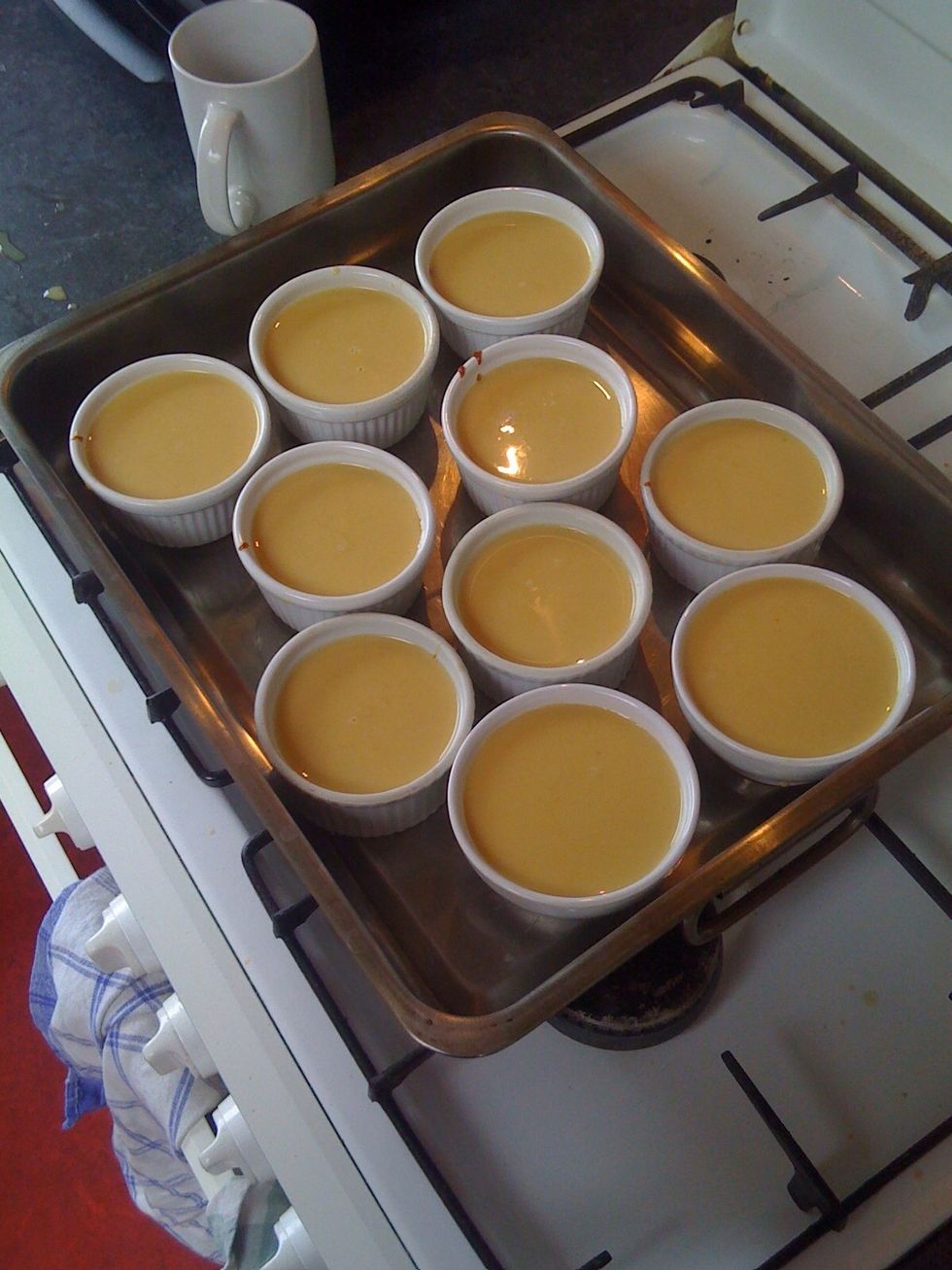 Put the pots of flan-to-be in the tray.
Add water till the pots are mostly submerged.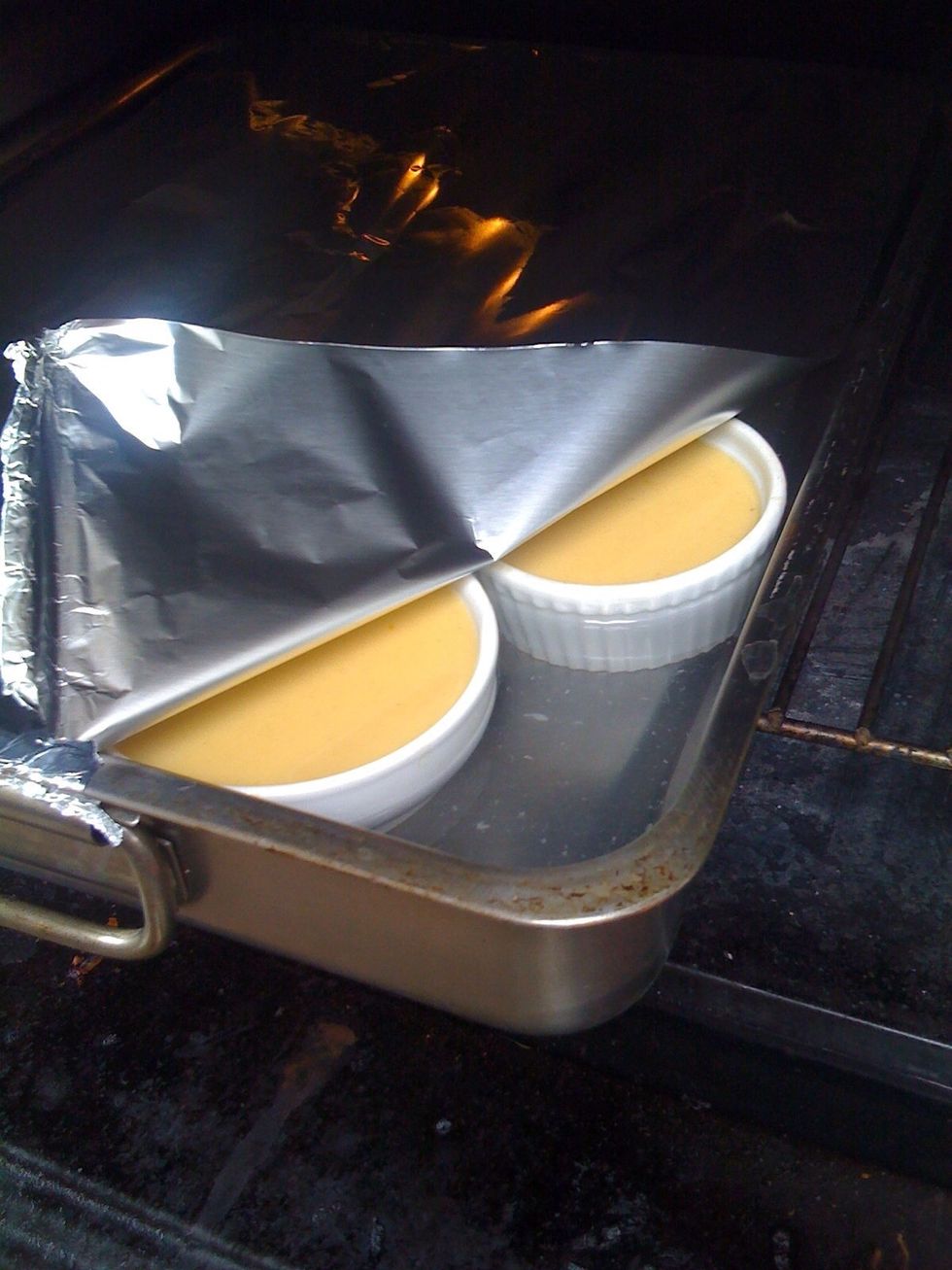 Cover with tin foil.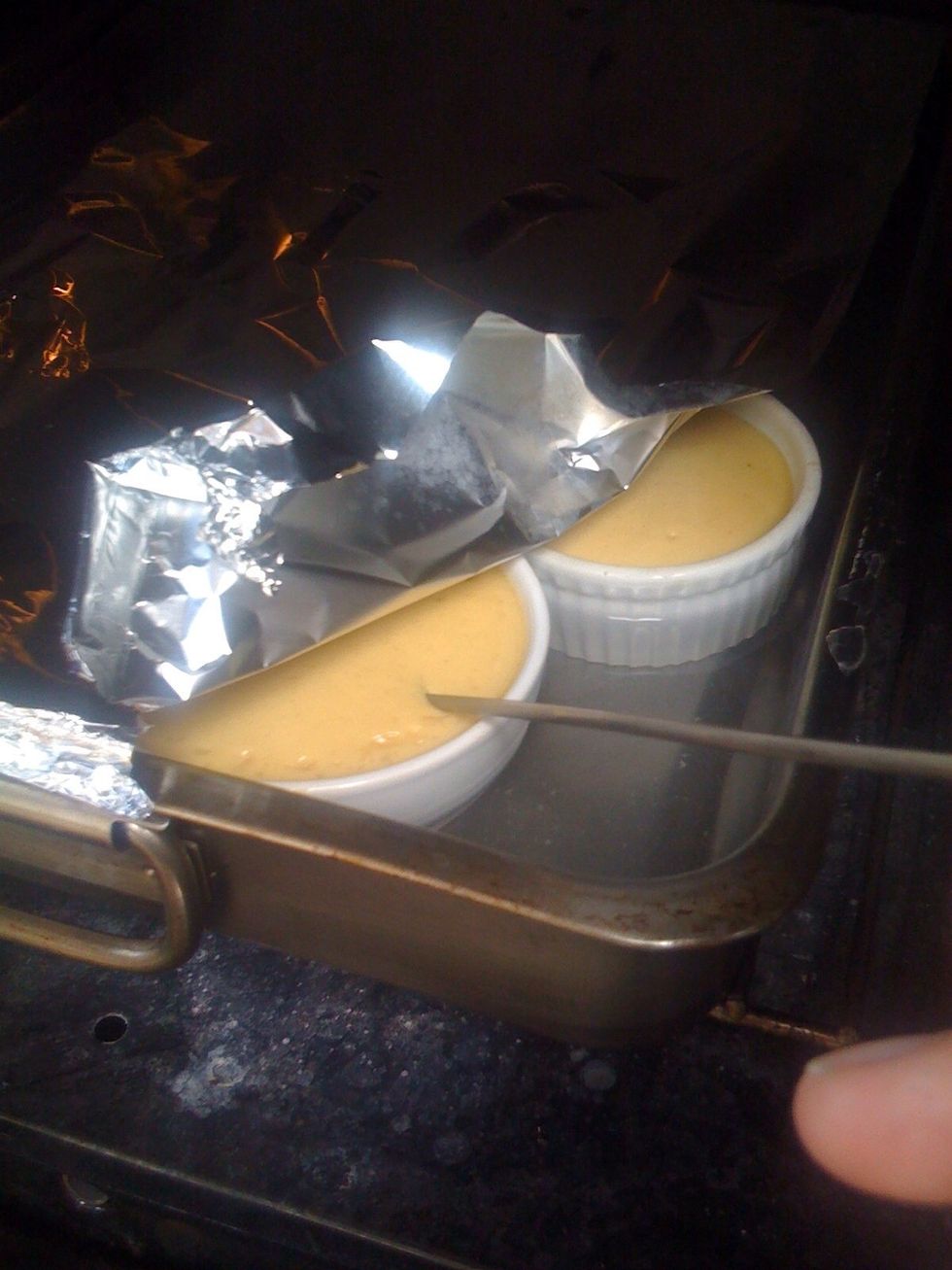 Put in the oven at about 200 deg Centigrade for about 80 minutes.
When testing with a skewer and it stays clean, the flan is ready.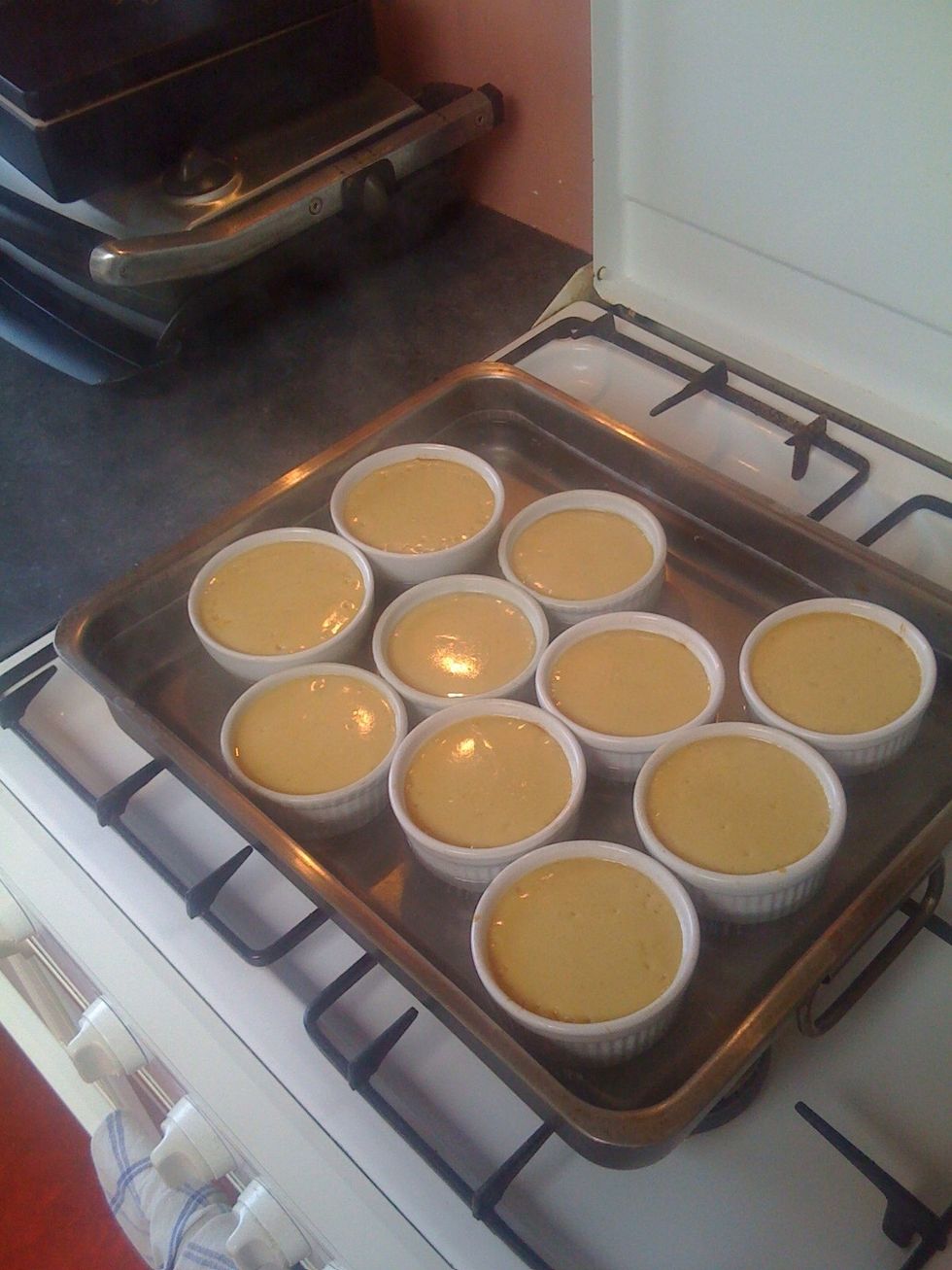 Allow to cool...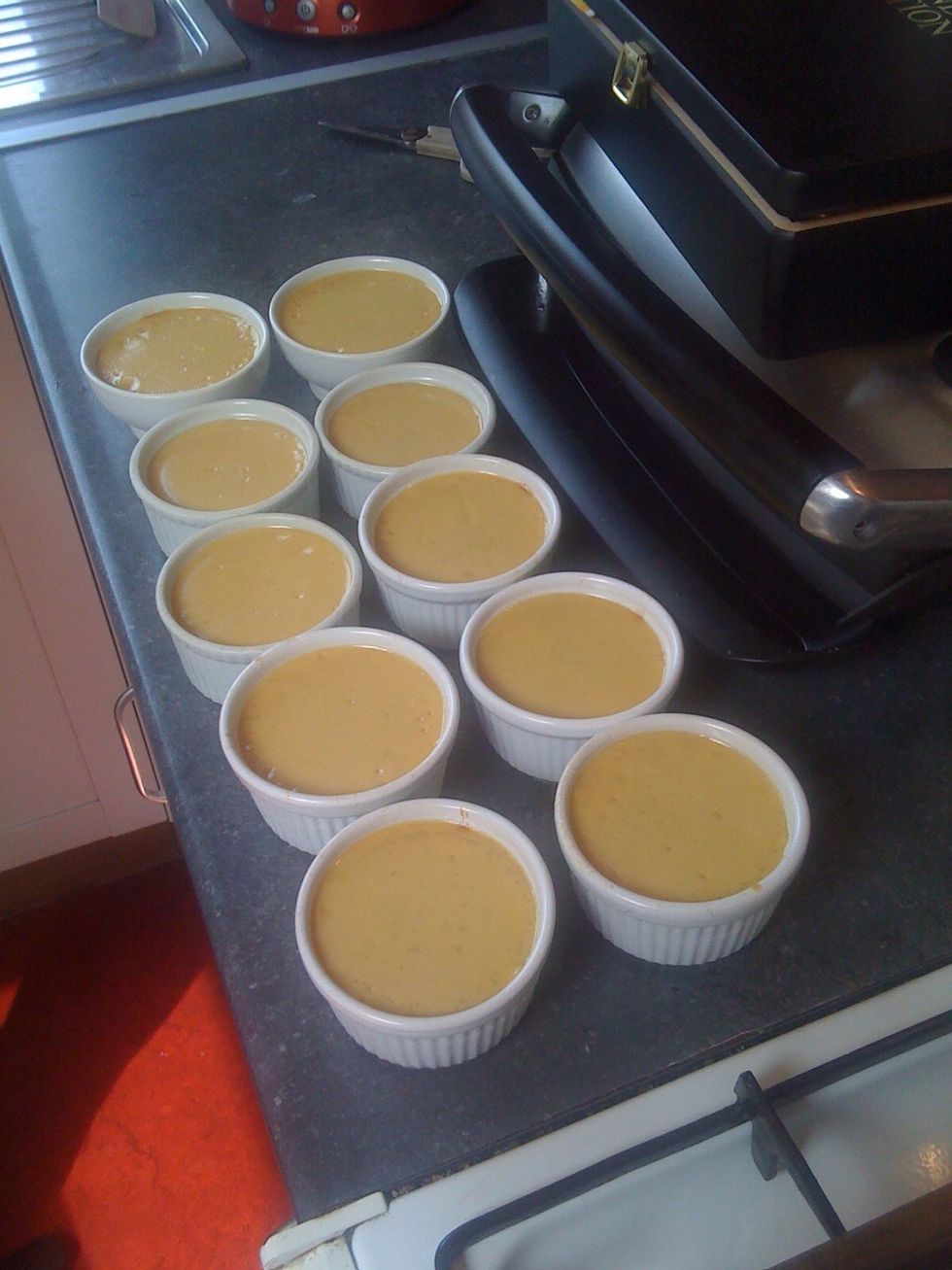 ... until cooled.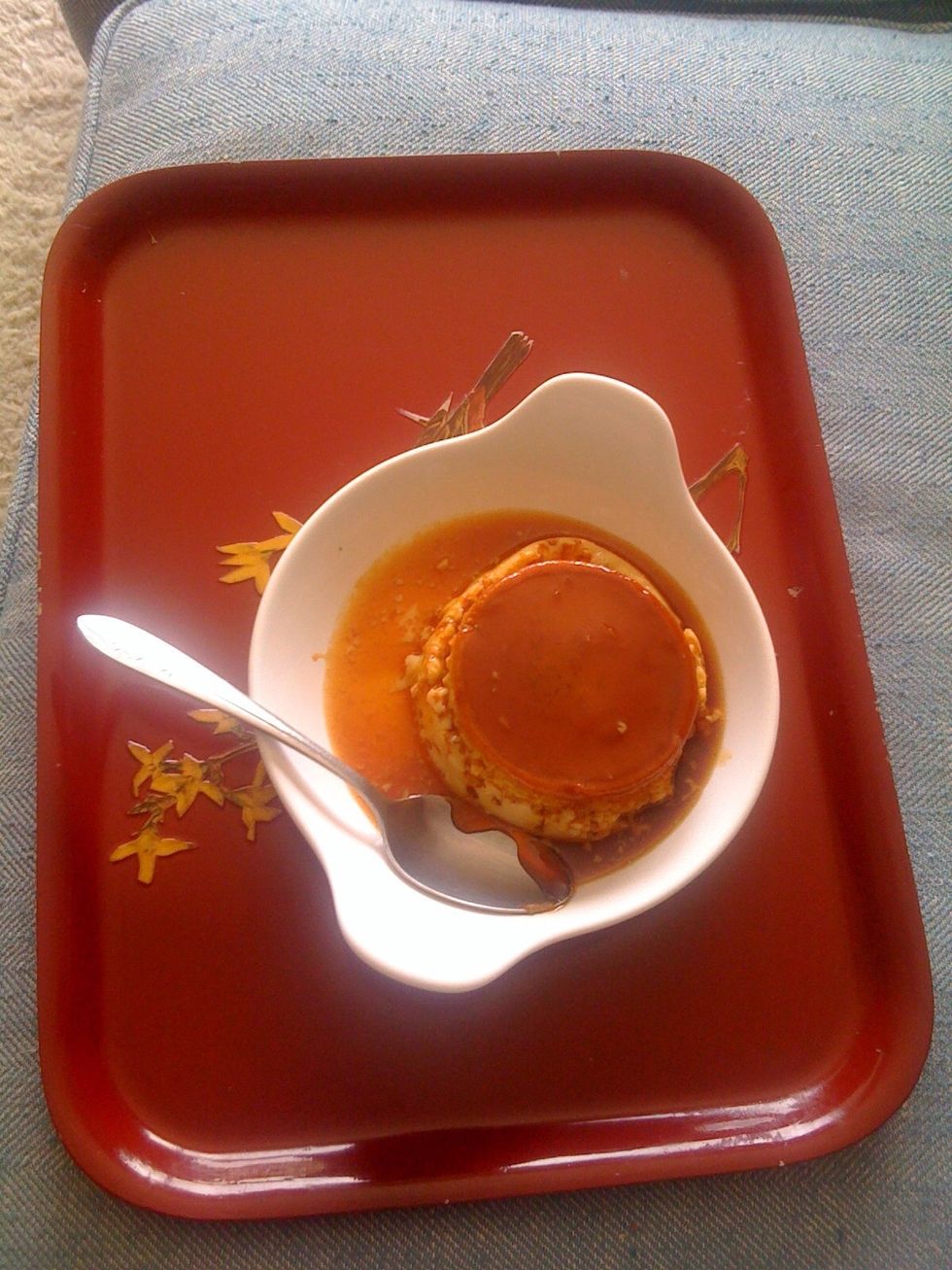 The final result.
Cheers!
1.0l Milk
1/5l Cream
2.0c Sugar
1.0pch Salt
3.0 Vanilla bean
3.0 Egg yolk
5.0 Egg