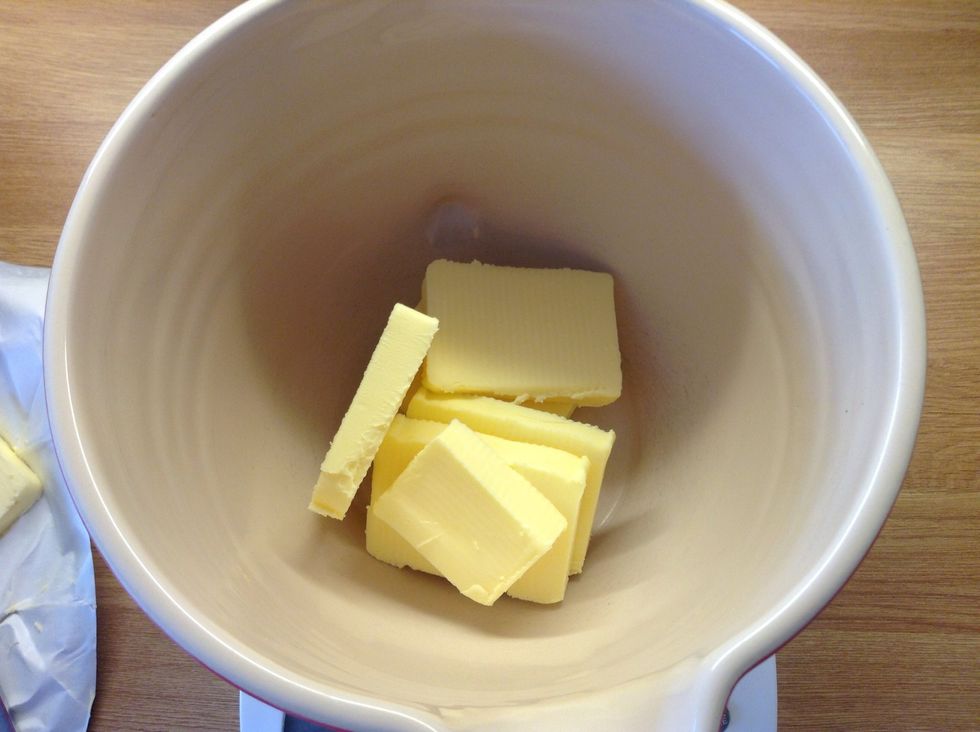 Add 6oz of butter into a bowl.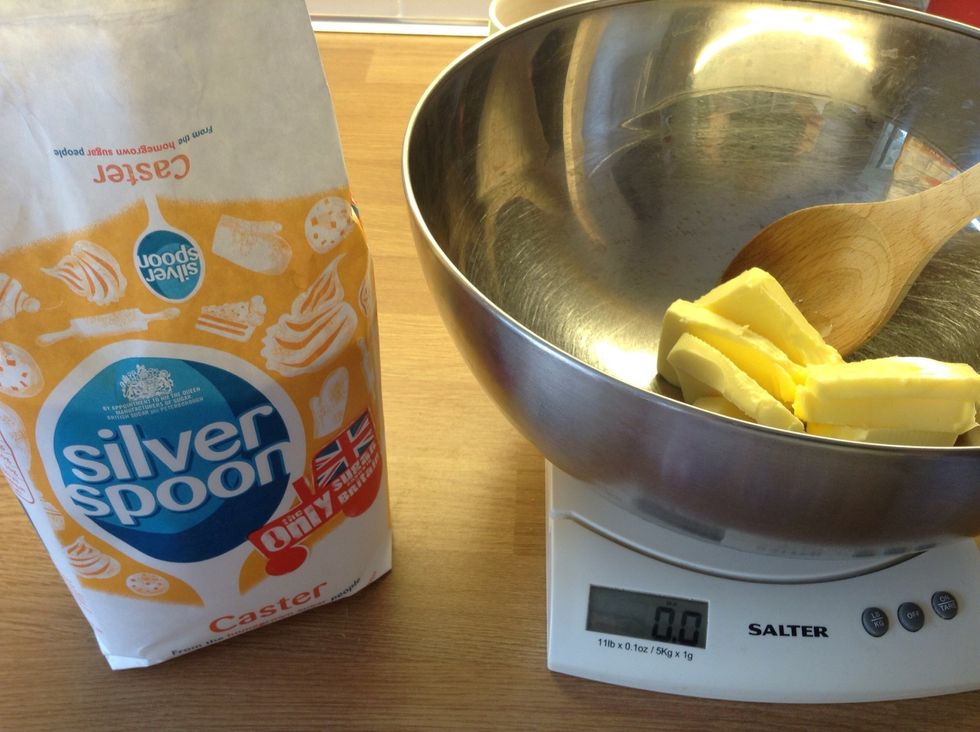 Add 6oz of caster sugar.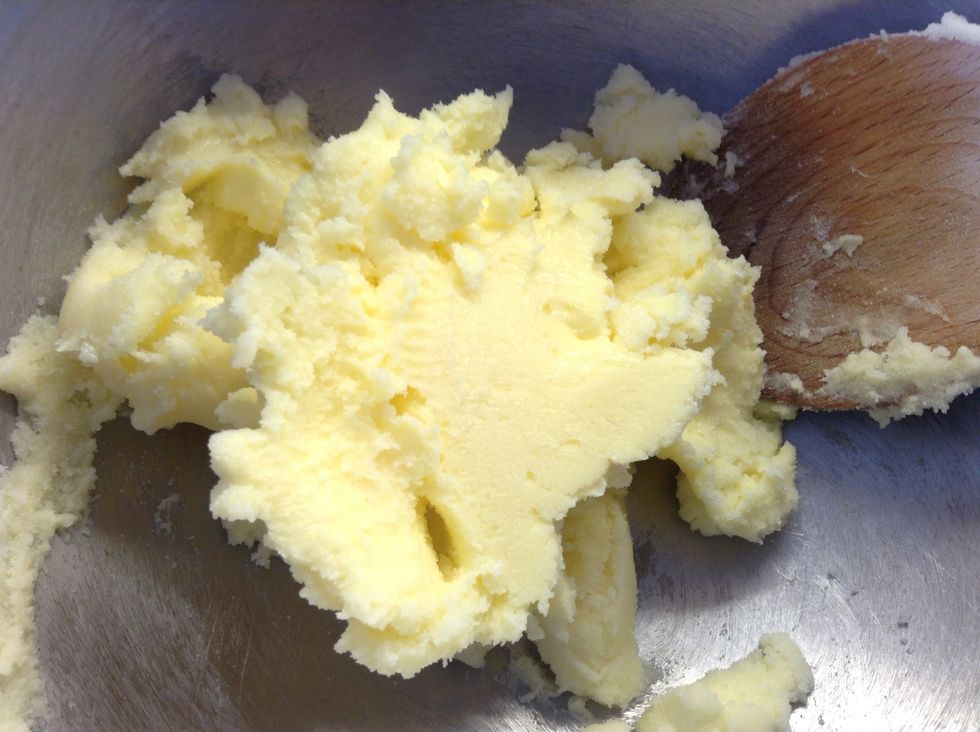 Mix together with a wooden spoon.
Whisk for a few minutes until light and fluffy.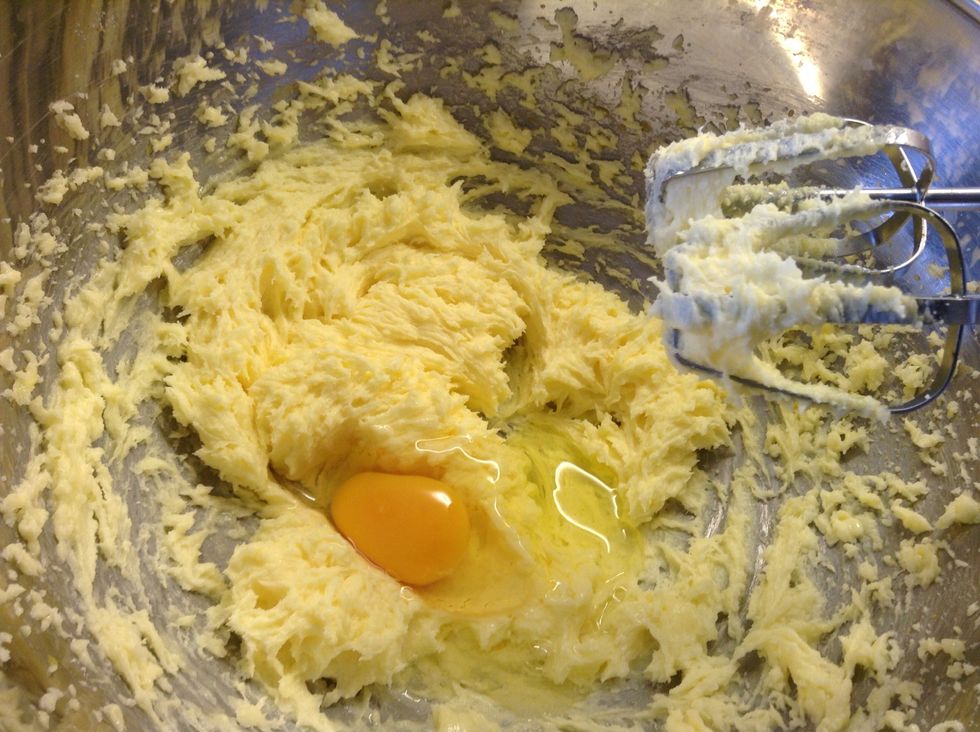 Add eggs one at a time and whisk each time. Use 3 eggs in total.
Add some vanilla paste a teaspoon, or essence or extract.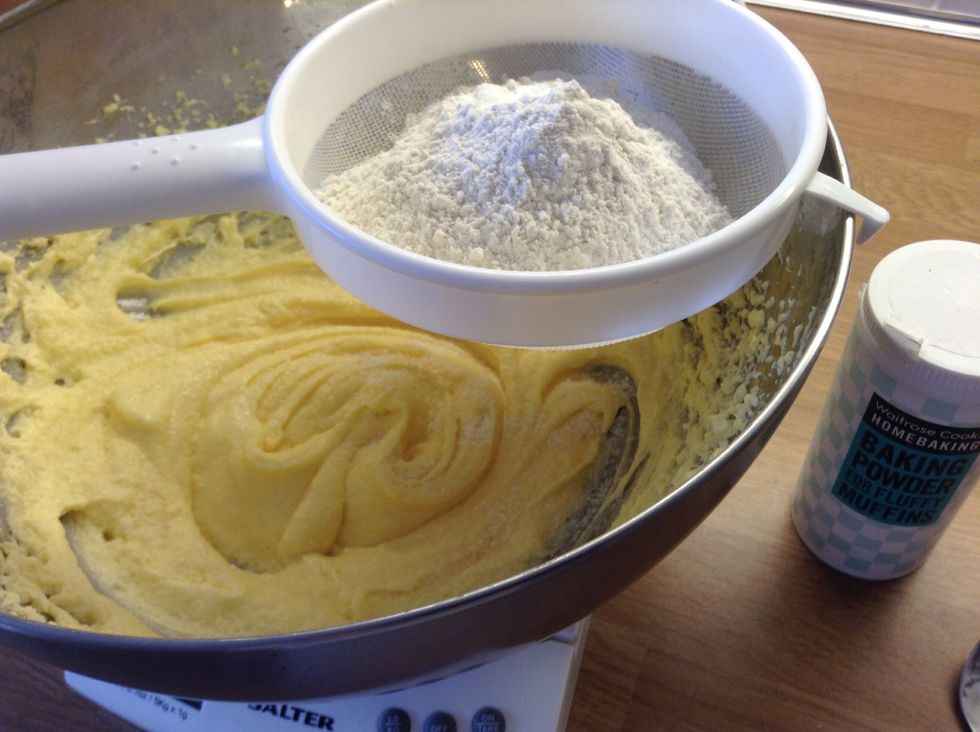 Sift in 6 oz of self raising flour and a teaspoon of baking powder.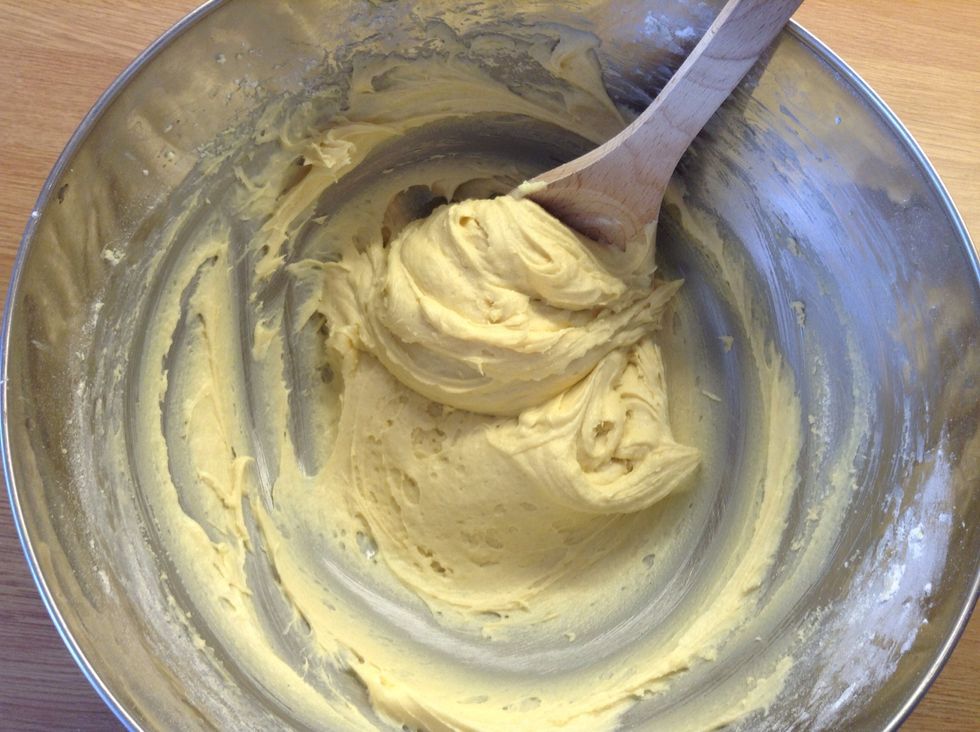 Mix with a spoon.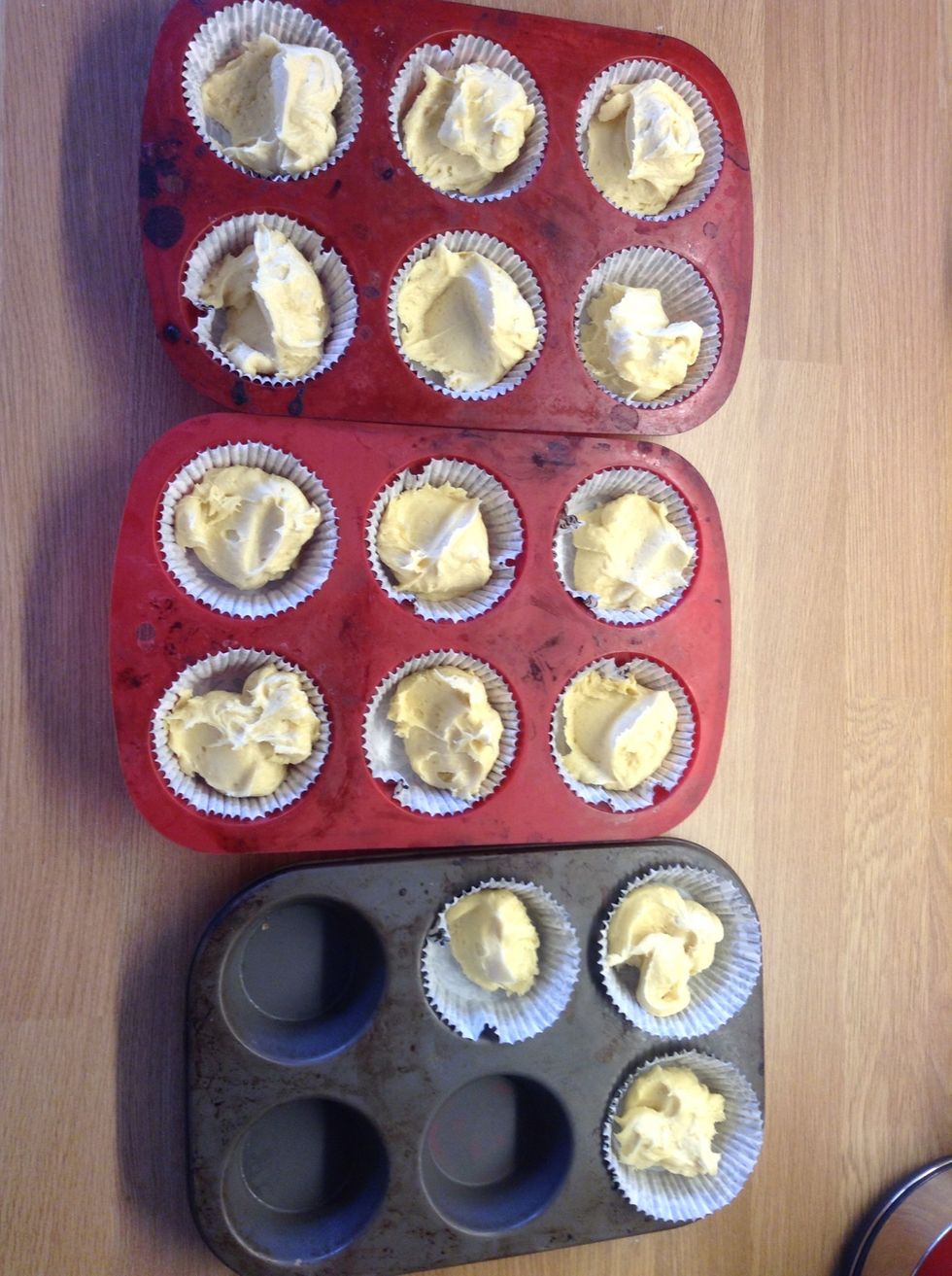 Divide into cases, cook at 180 degrees for 15-20 minutes until golden.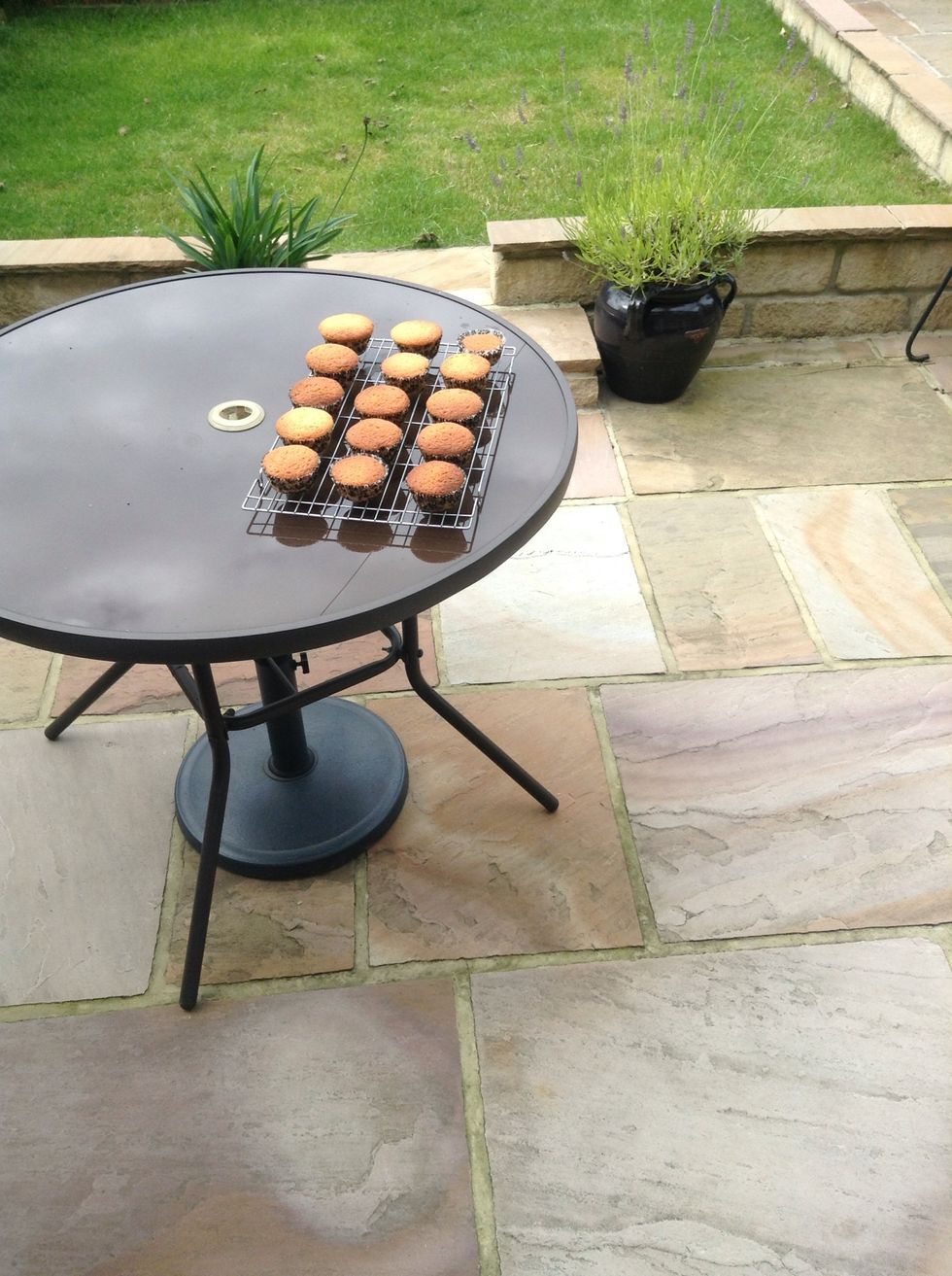 Cool before decorating.
Gather decorations.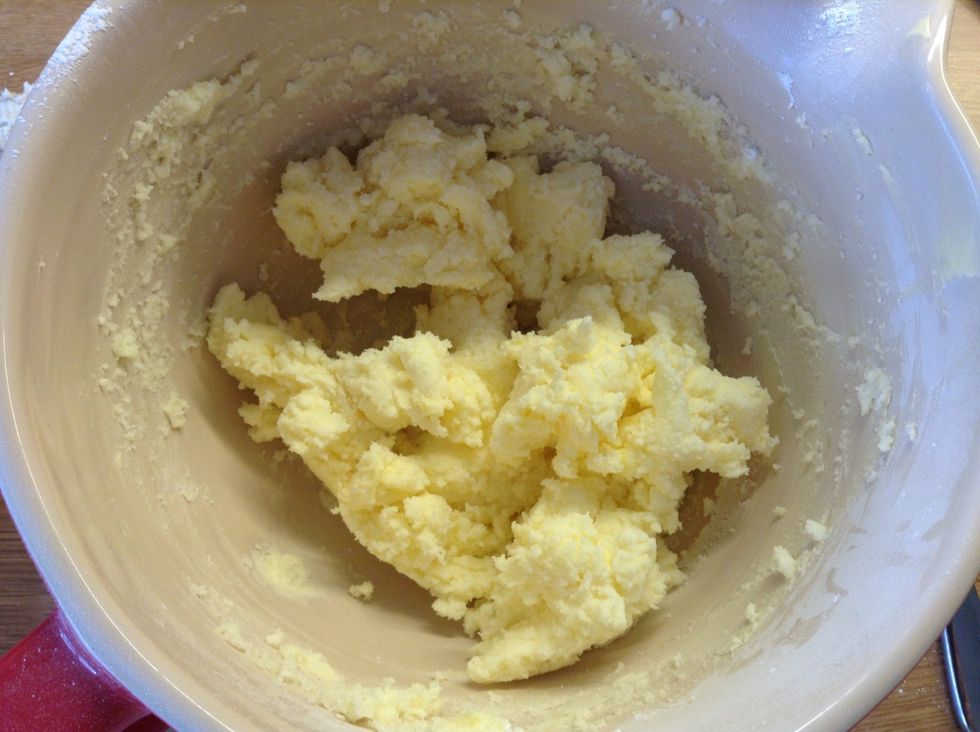 Mix 4oz of butter with 8oz of icing sugar and use a wooden spoon to mix together. Once mixed get electric whisk and whisk on high for 5 minutes.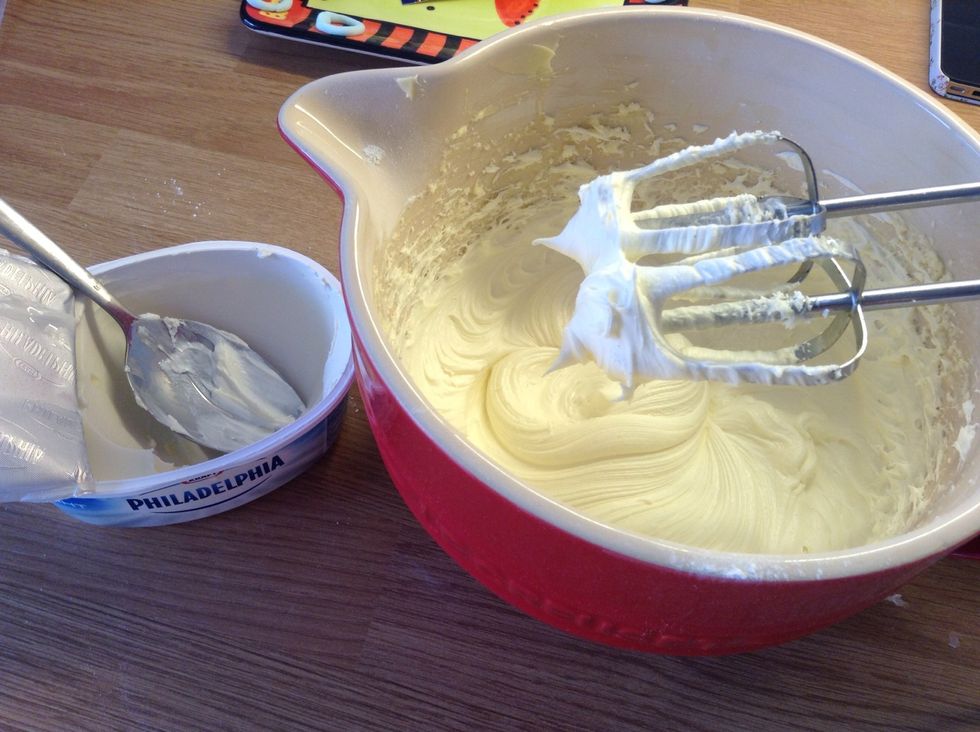 Add a large desert spoon of Philadelphia or any cream cheese. Add a small teaspoon of vanilla paste (extract or essence). Whisk again.
This is my nozzle.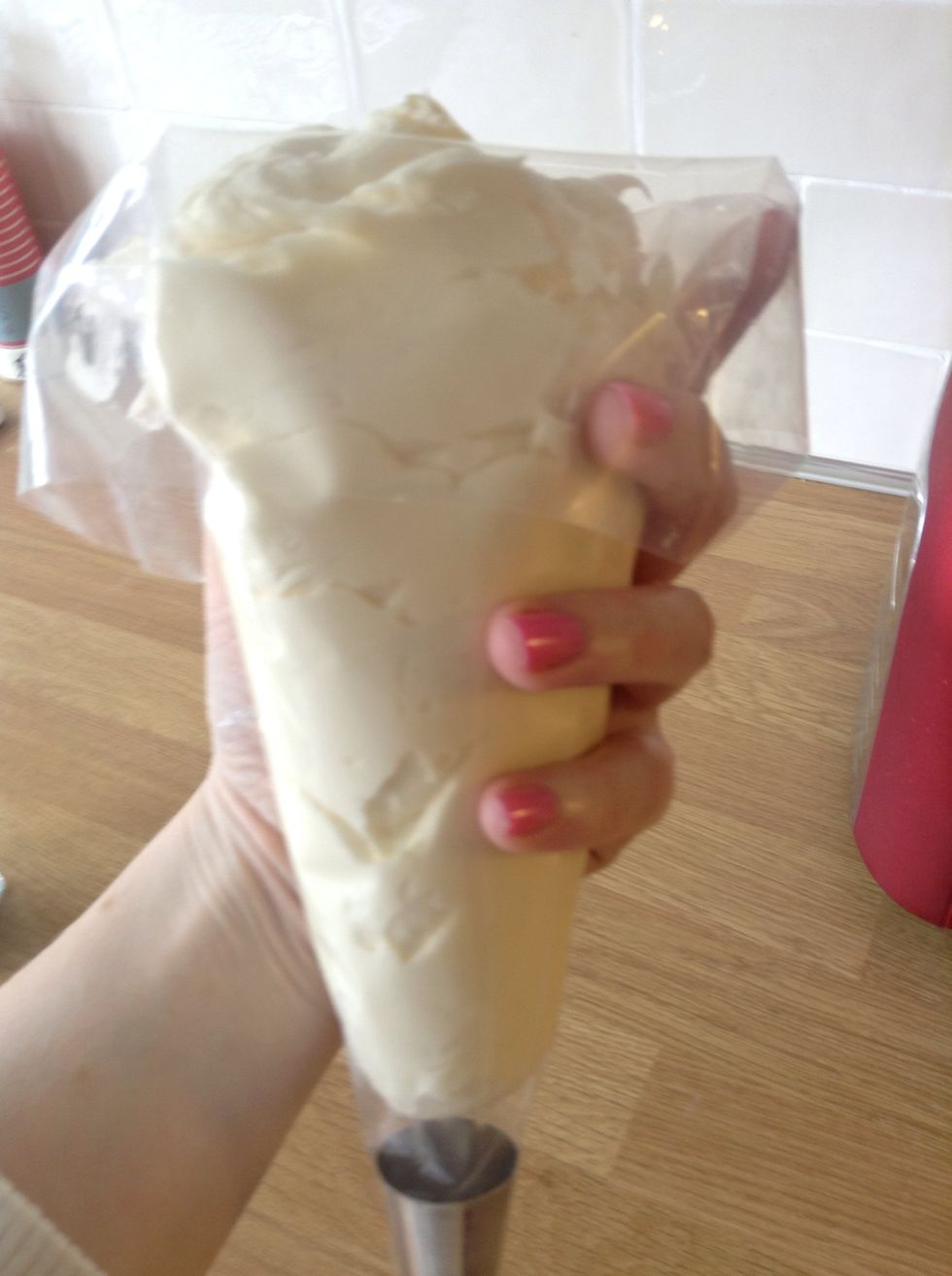 Fill piping bag.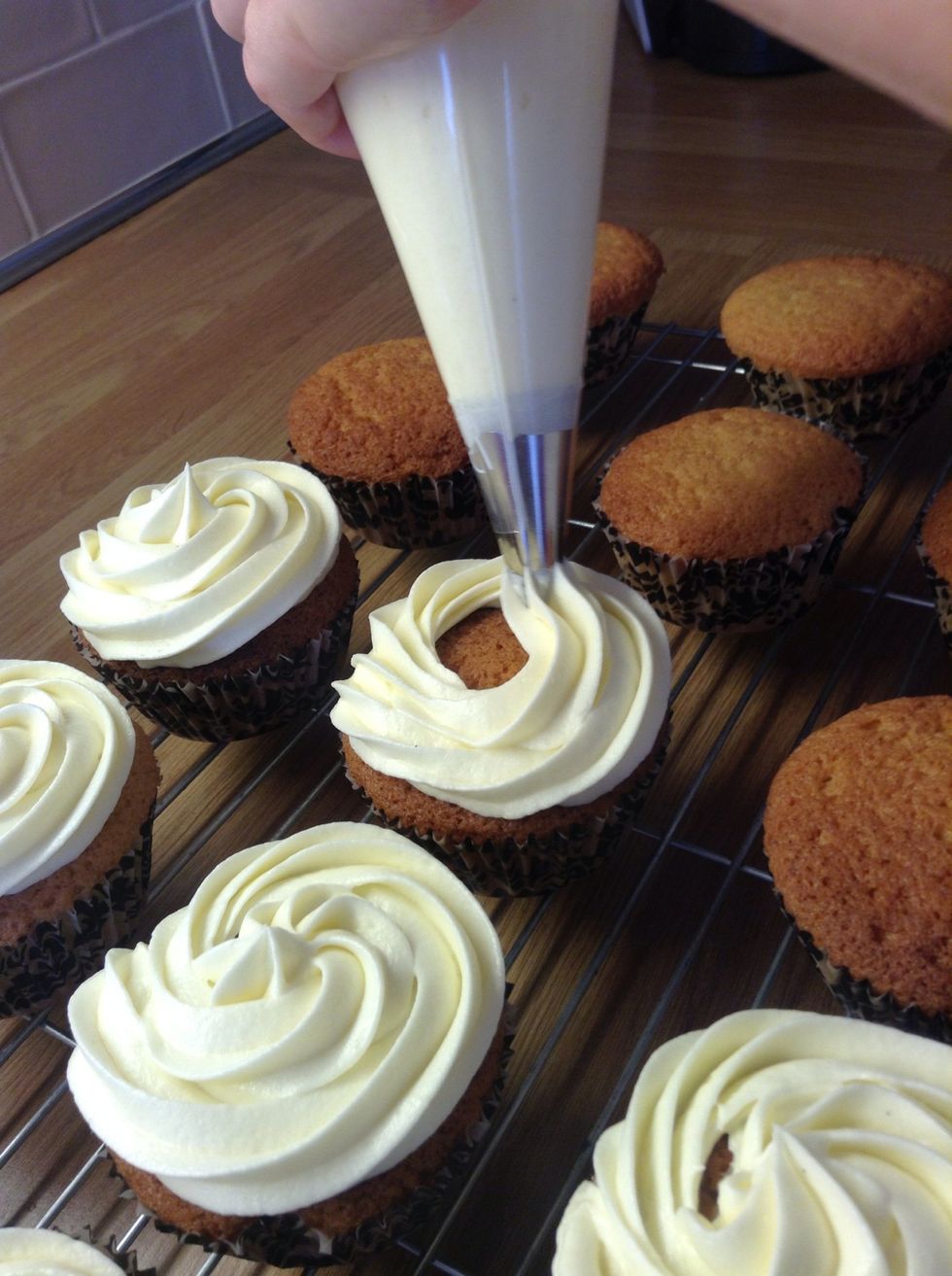 And pipe, start by going around the edge and working into the middle.
Done :-)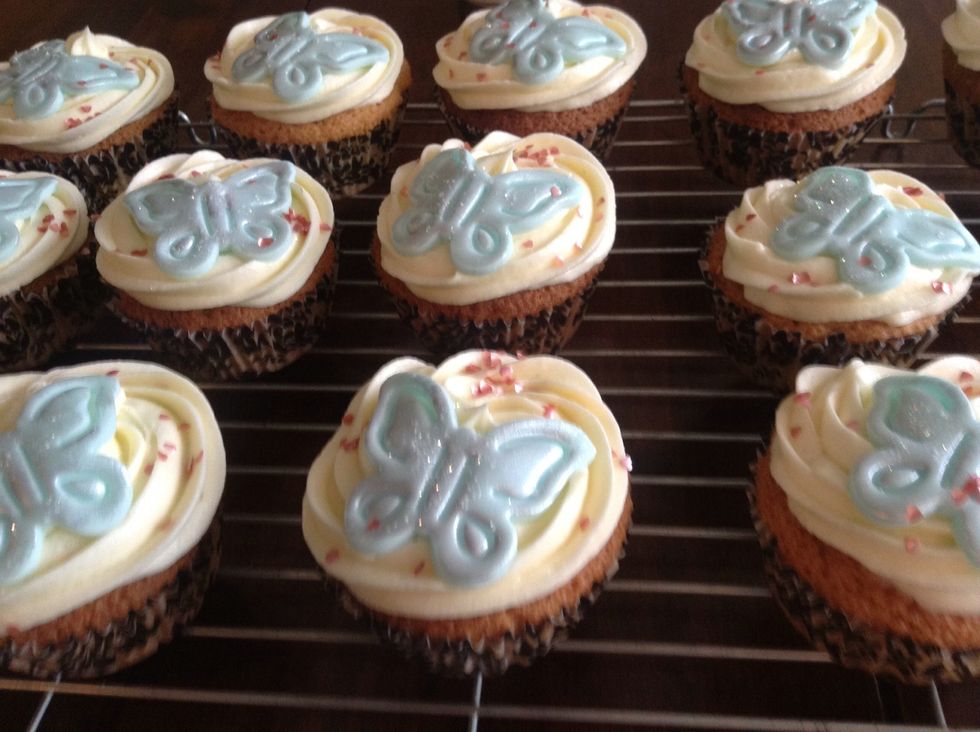 Decorate!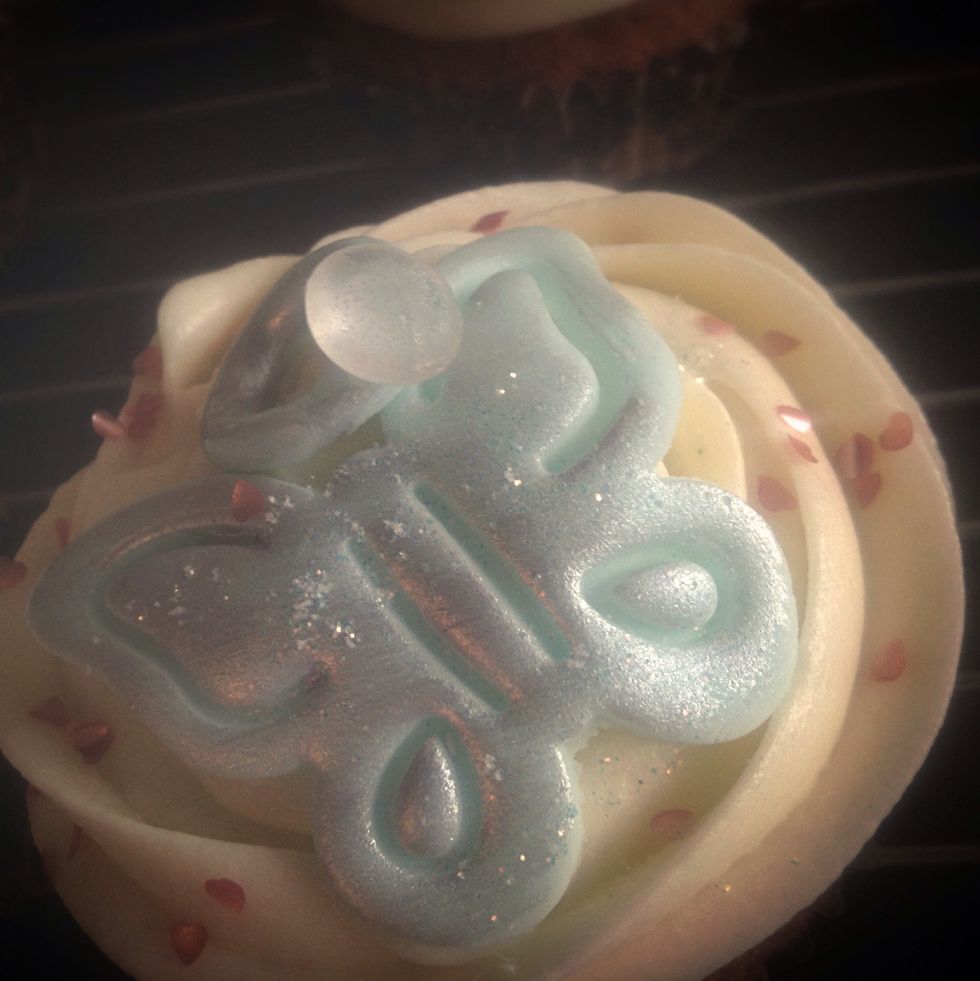 With the edible engagement ring!
The creator of this guide has not included tools