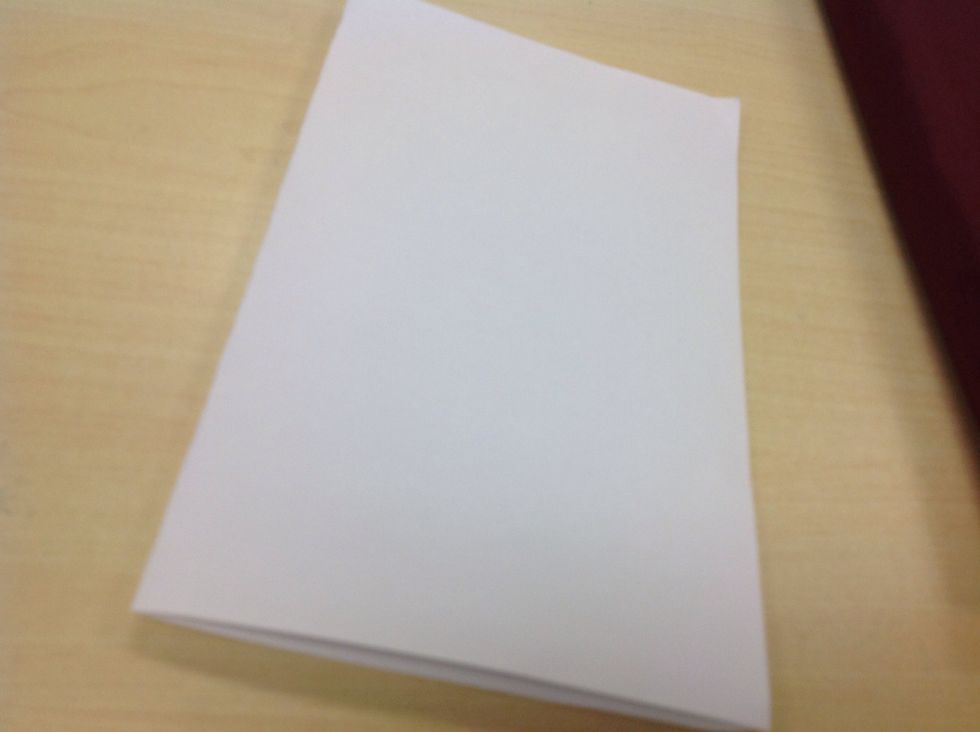 Crease the paper into half.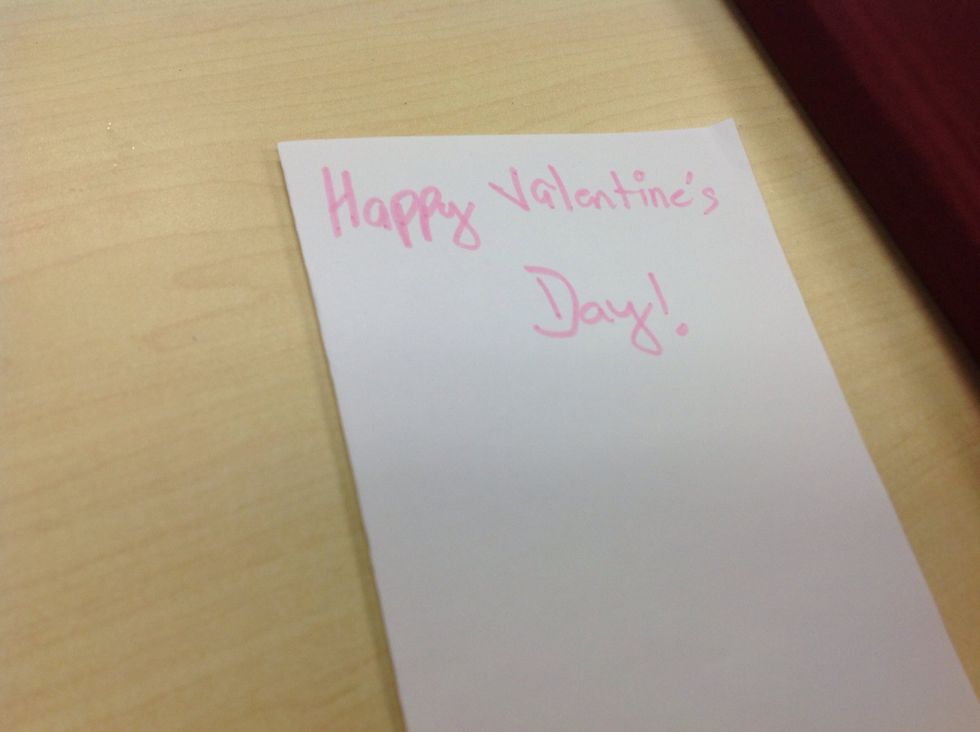 Use a pink marker to write" happy valentine's day".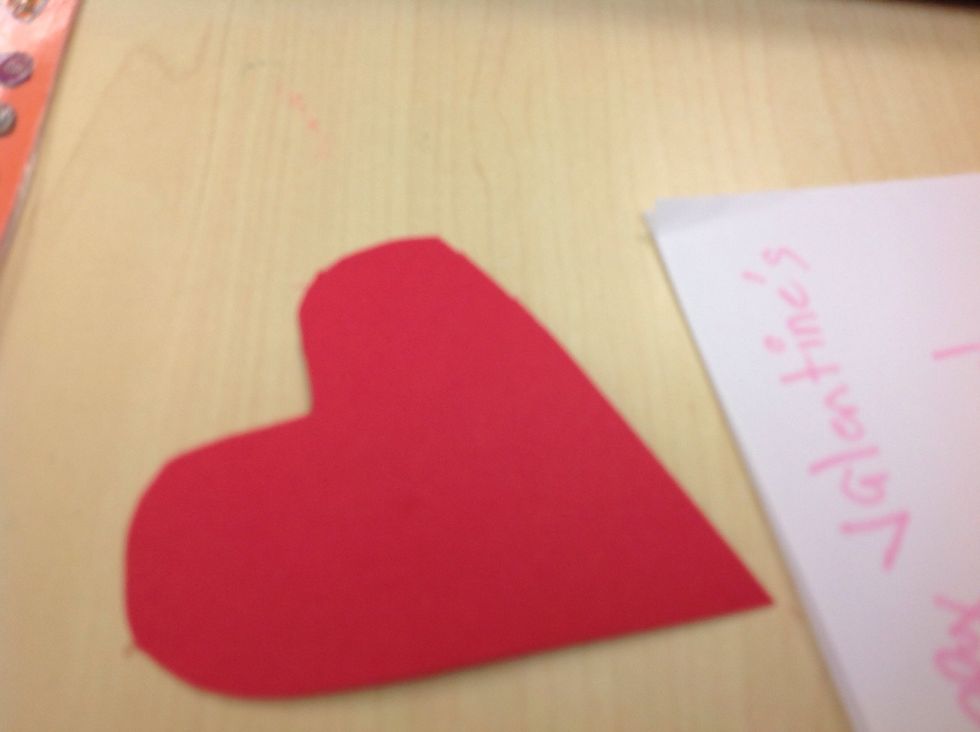 Cut a heart out of red paper.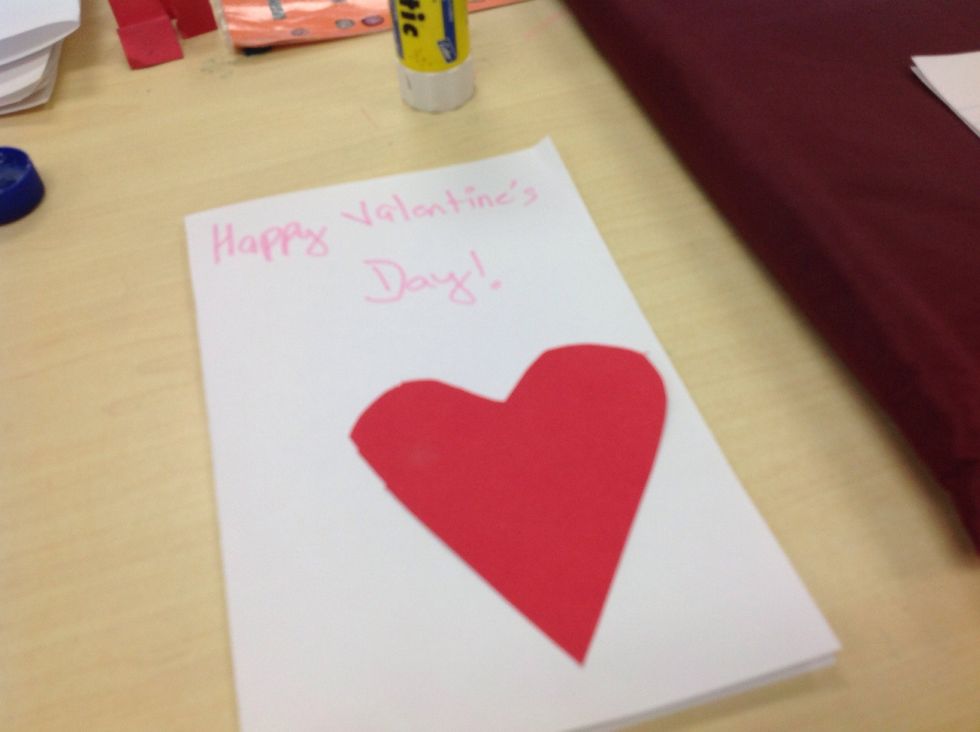 Glue the haert on the paper.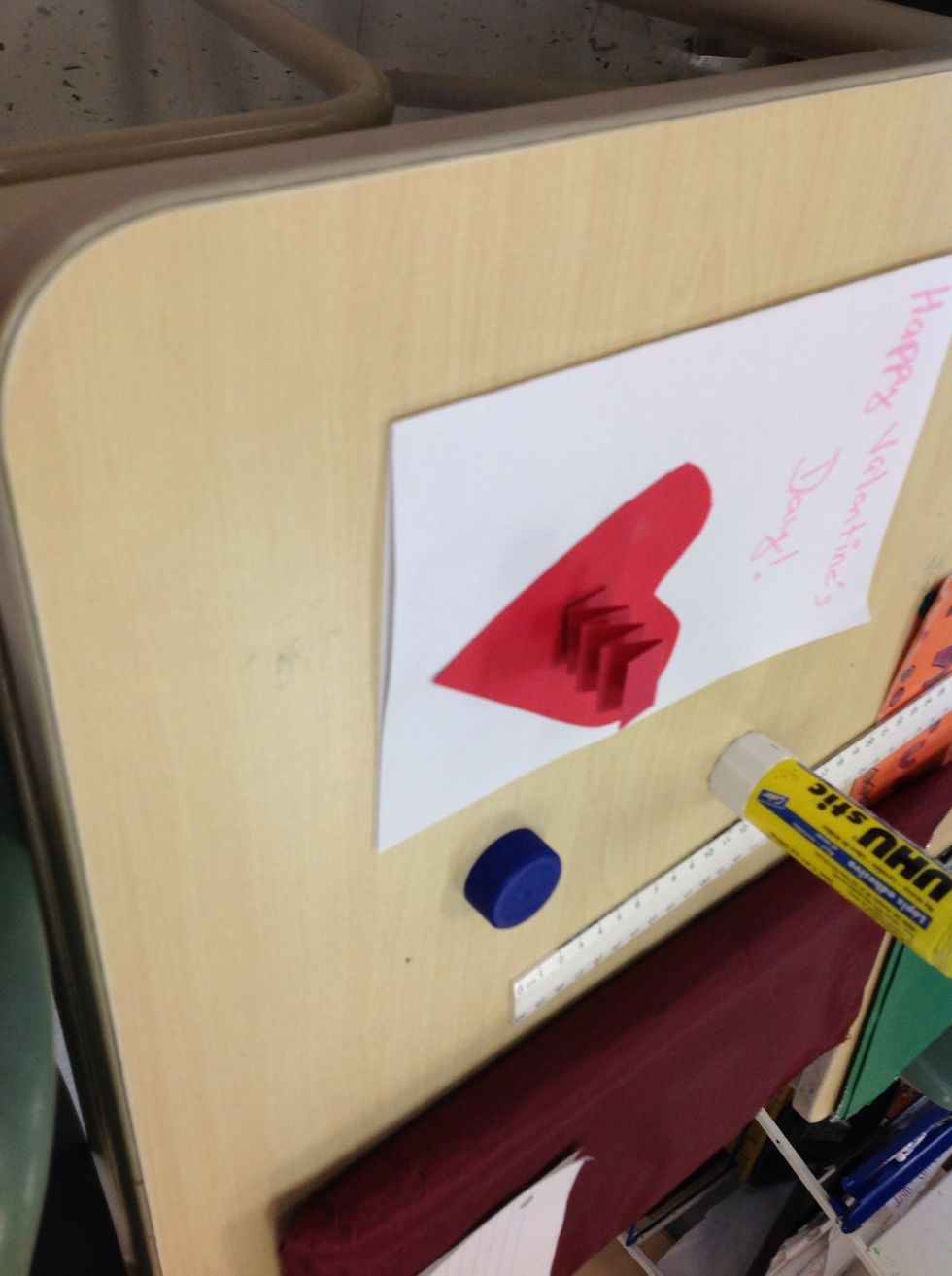 Glue the spring on the middle of the heart.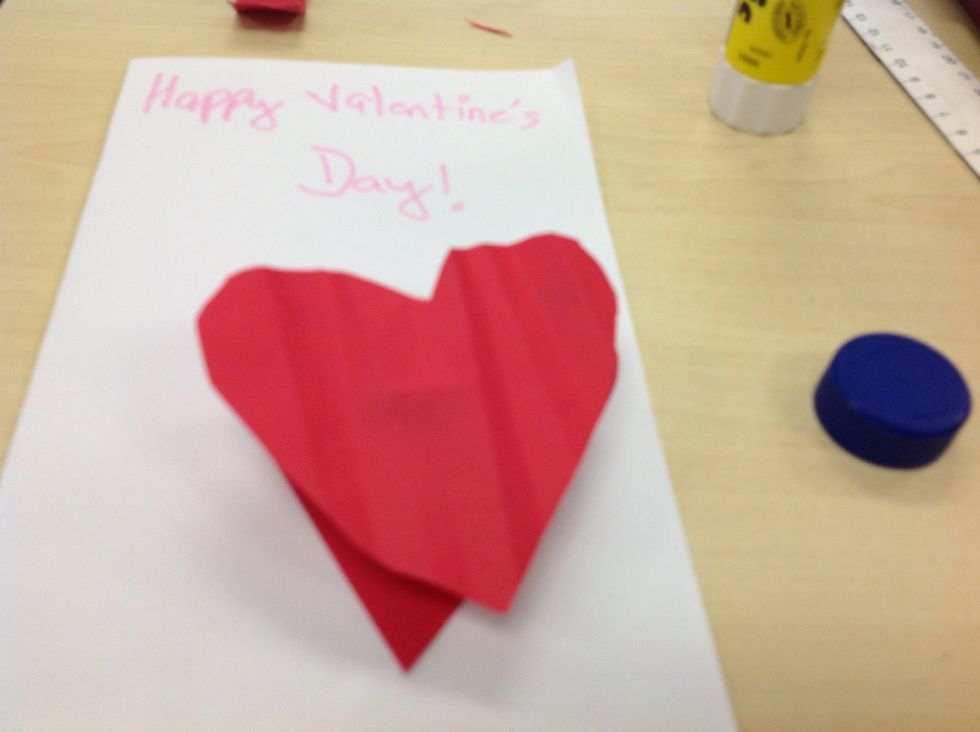 Cut a smaller heart and glue the middle on the spring ,glue small springs to make it stable.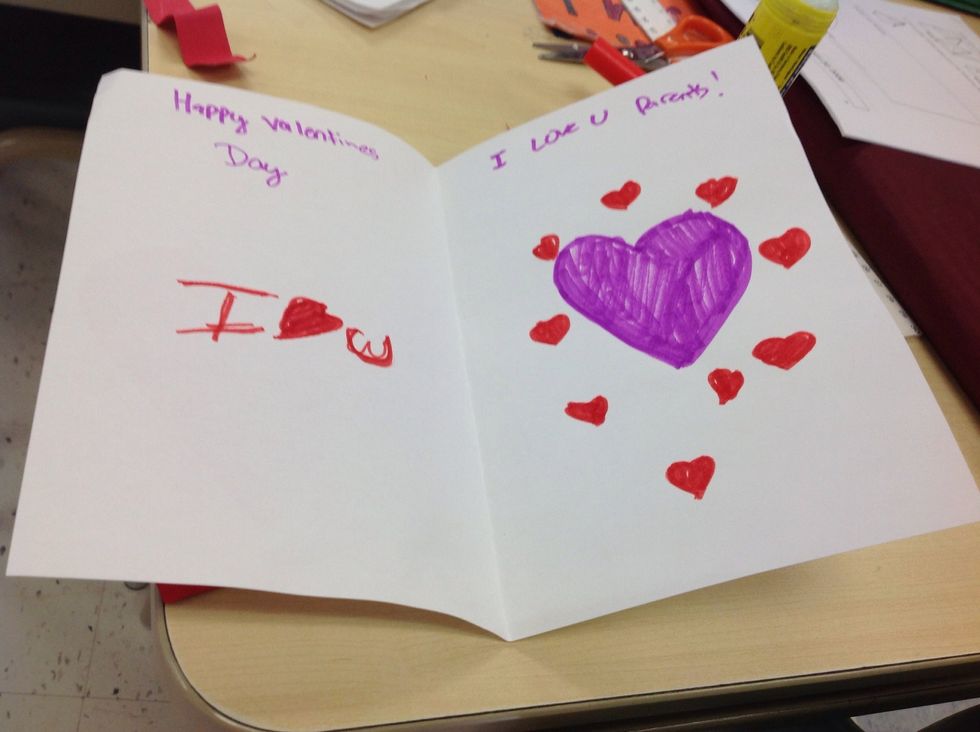 Write some nice words and draw a picture.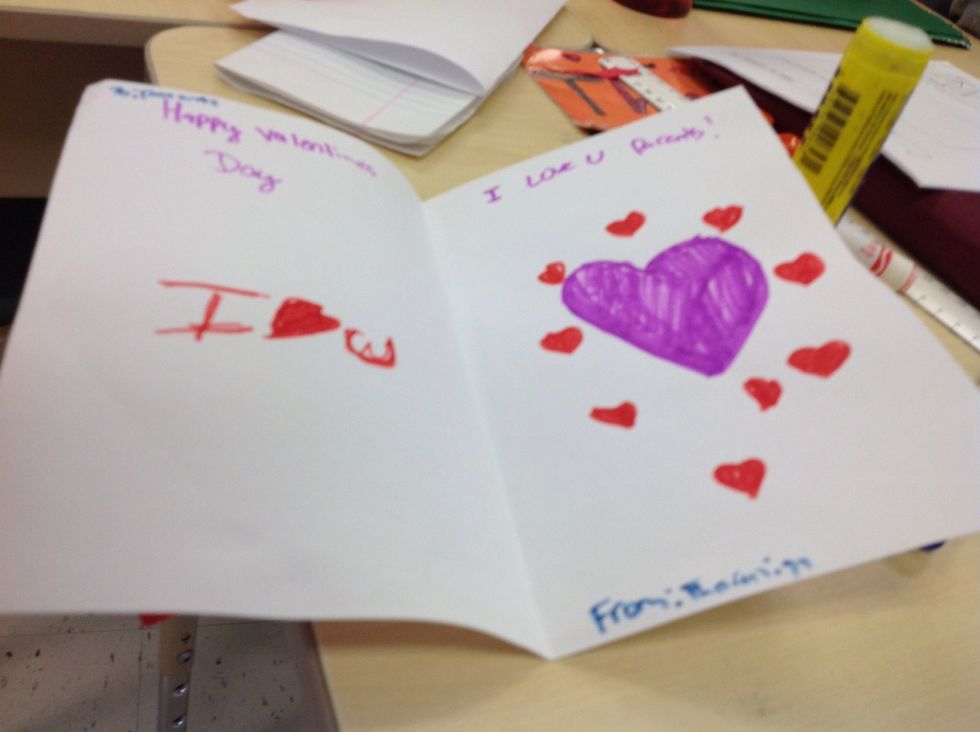 Write who your going to give it to and who it's from.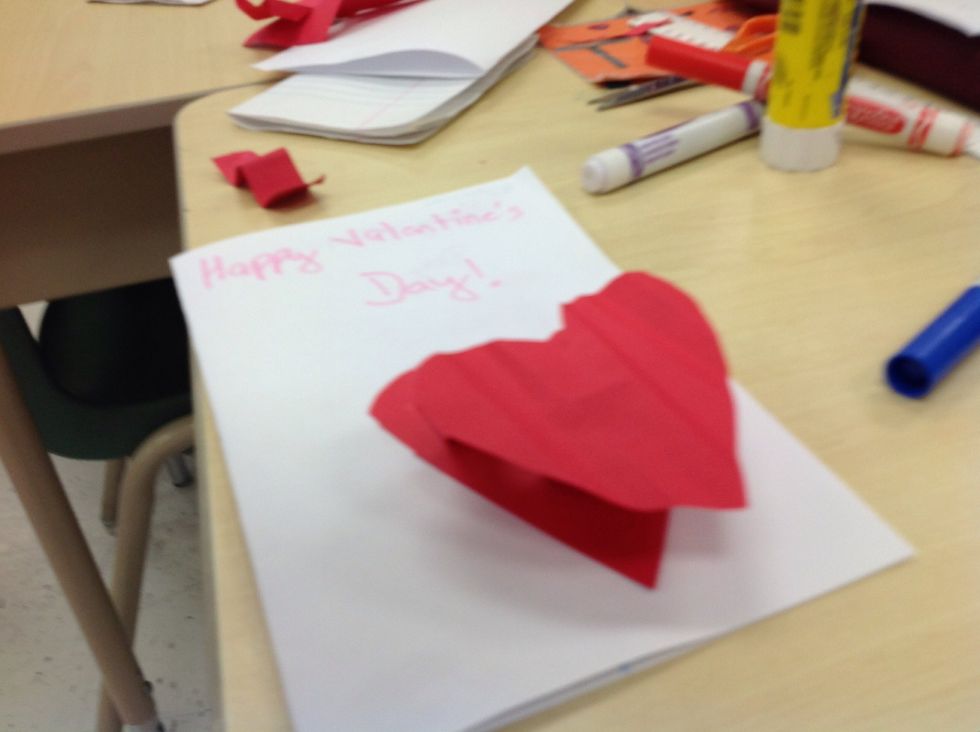 Now you have a card!
Paper
Red paper
Scissors
Markers
Glue