First, preheat oven to 200 degree C and place rack in middle of oven.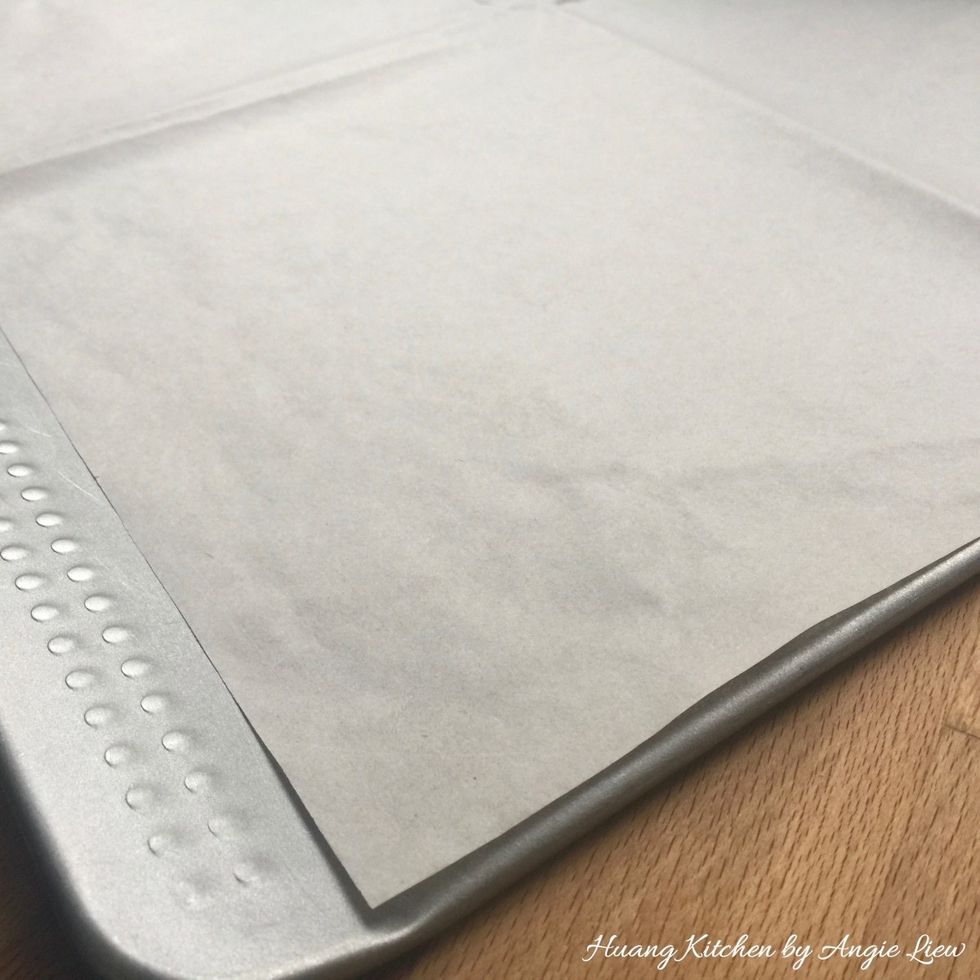 Line a baking sheet with parchment paper.
In a large bowl, whisk together flour, sugar, baking powder, baking soda and salt.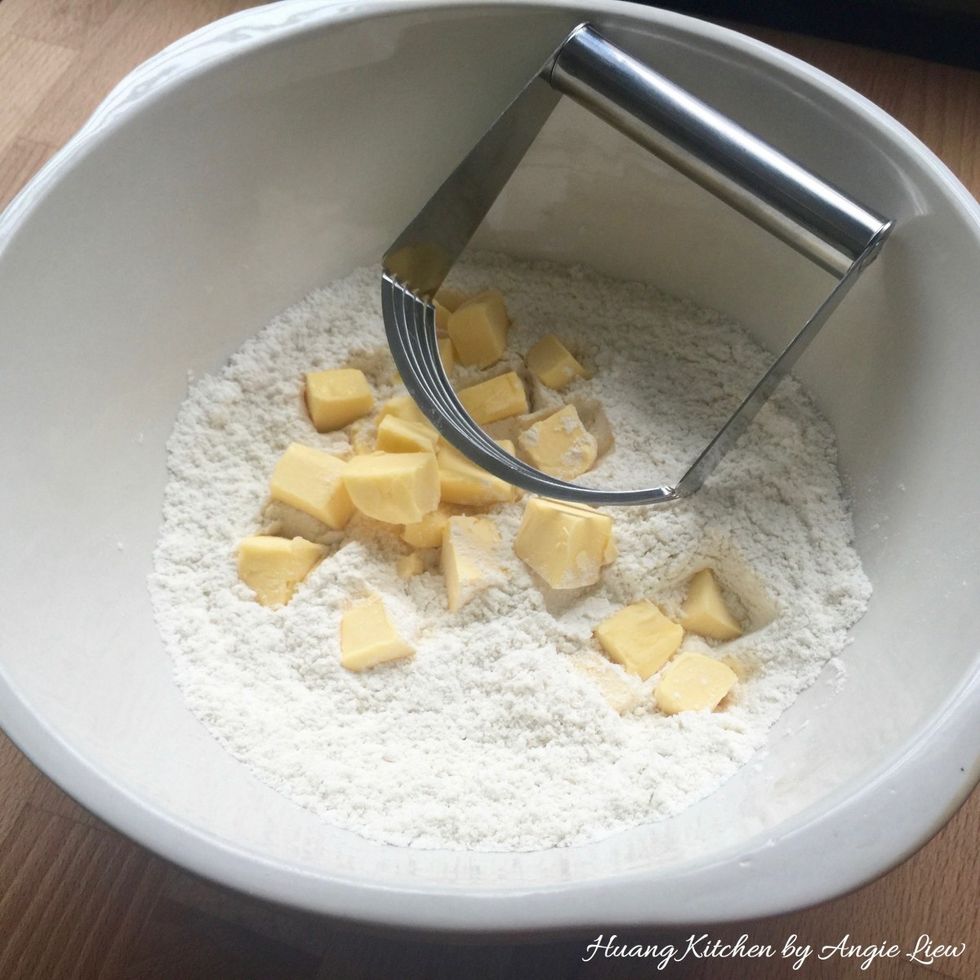 Cut the butter into small cubes and blend into the flour mixture with a pastry cutter till it resembles coarse crumbs.
Next, stir in the chocolate chips and set aside.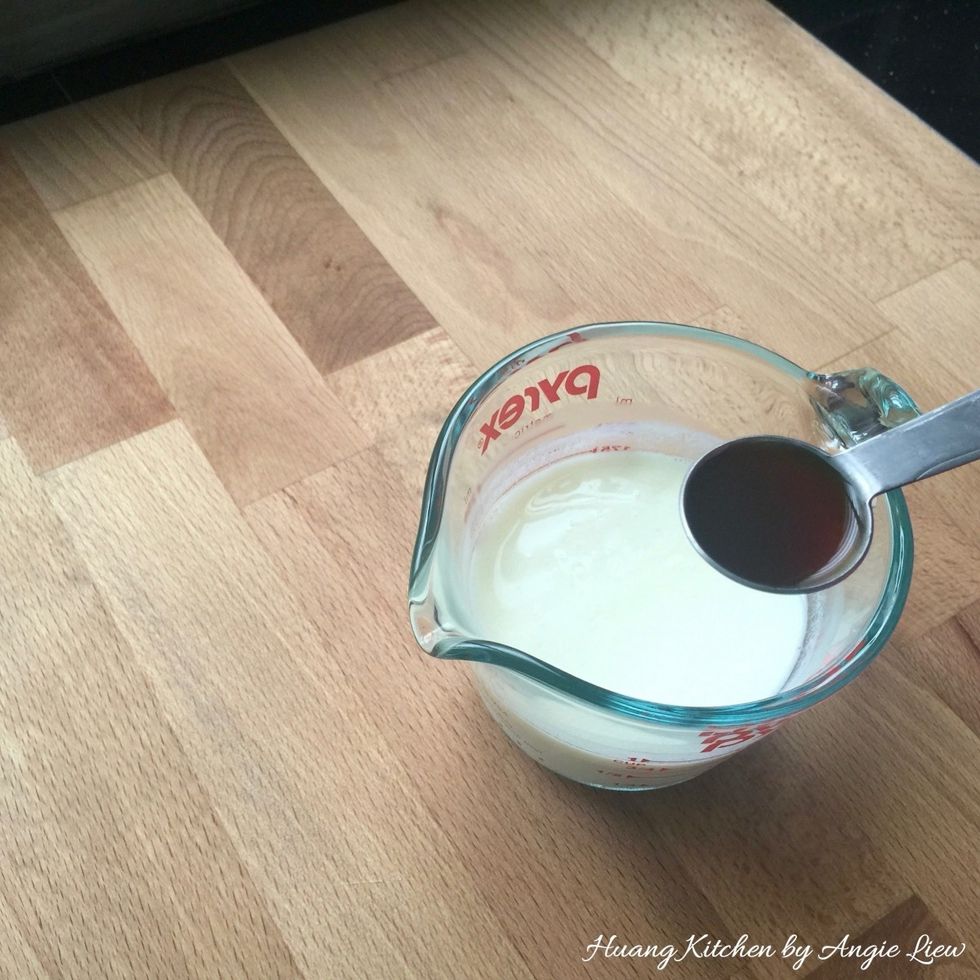 In a small measuring cup containing buttermilk, add in 1 teaspoon of vanilla extract.
Then, add in 1/2 teaspoon of red food colour.
Whisk everything together till well mixed.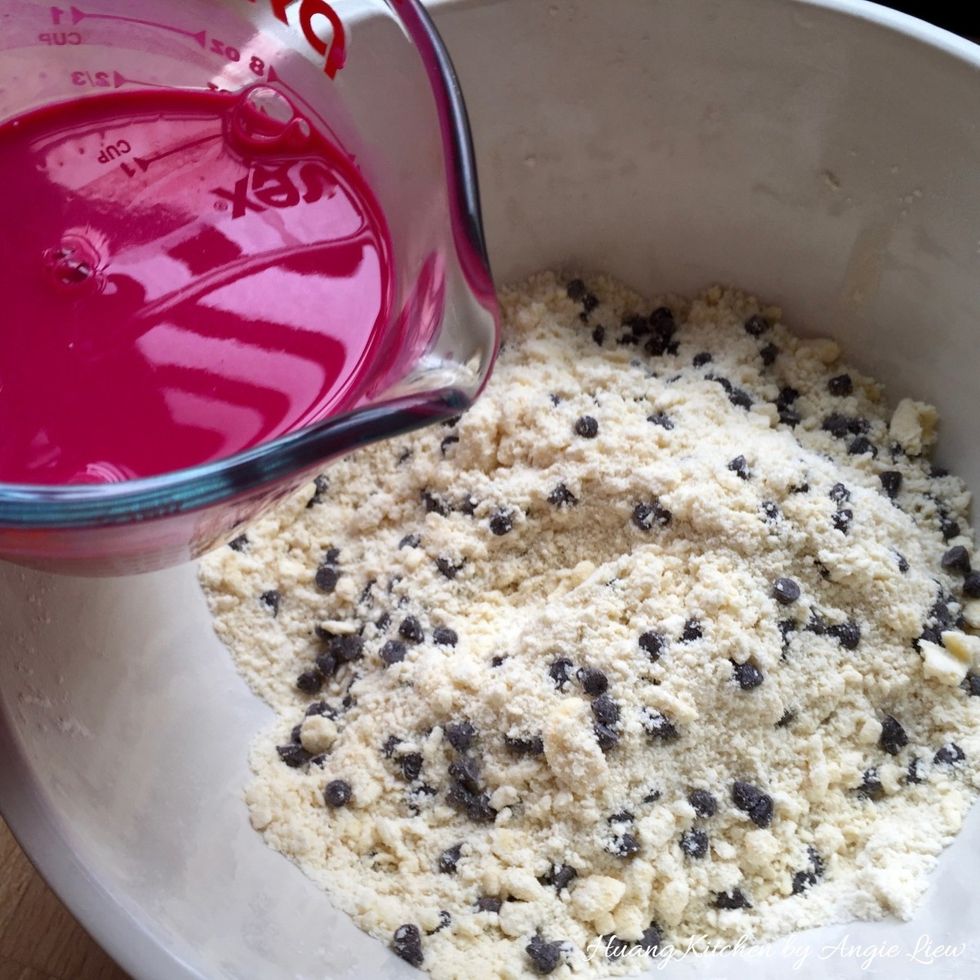 Add into the flour mixture.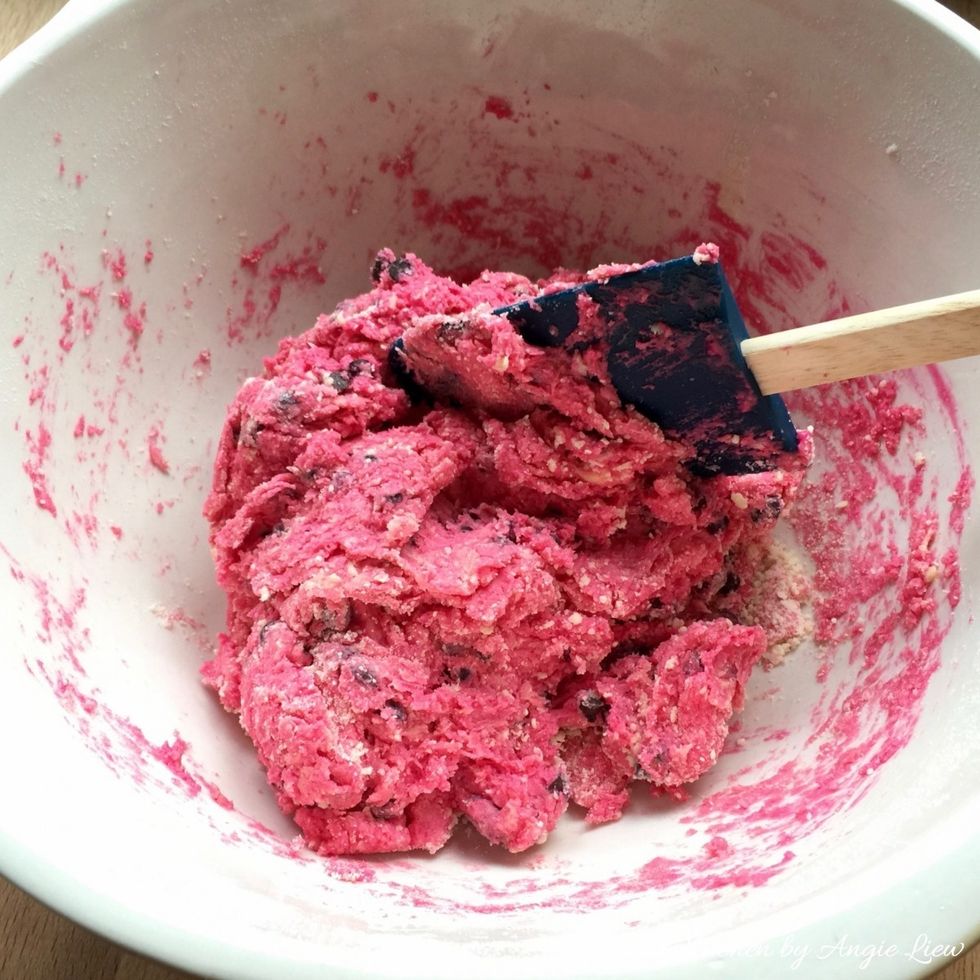 Stir JUST until the dough comes together. Do not over mix the dough.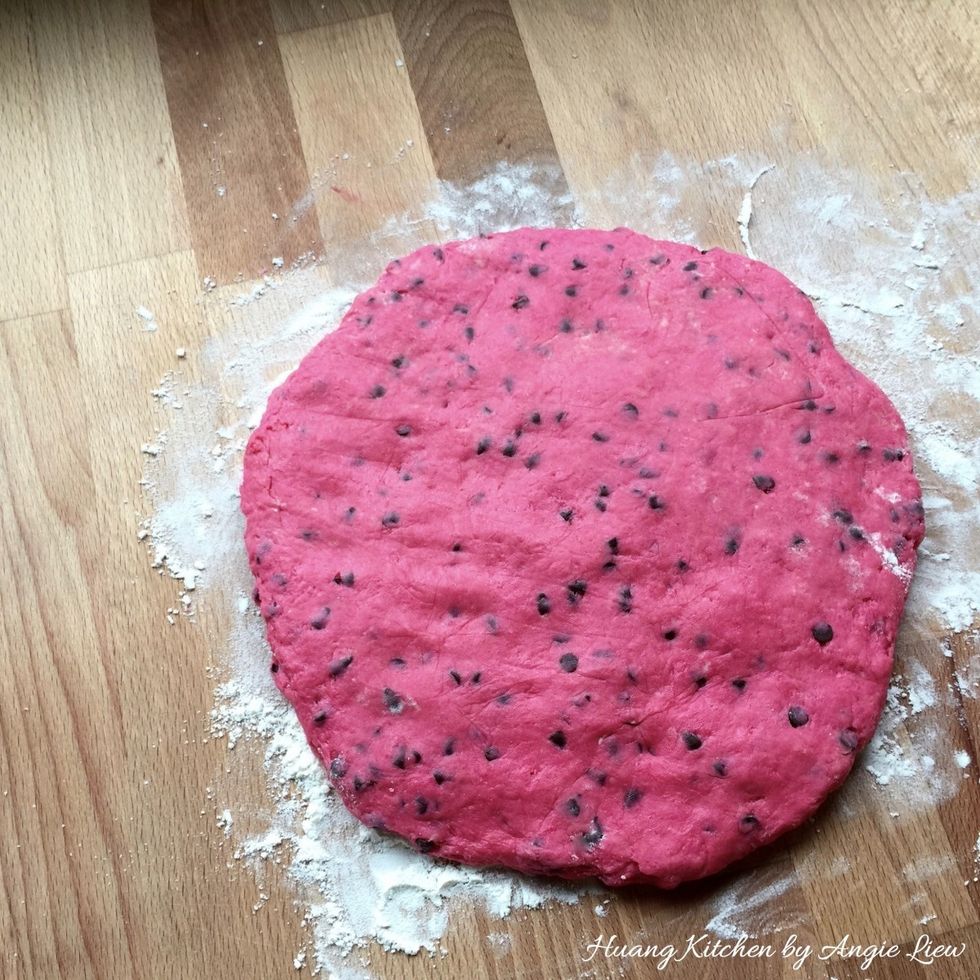 Then transfer the dough to a lightly floured surface and then pat the dough into a circle about 7 inches round and 1 1/2 inches thick.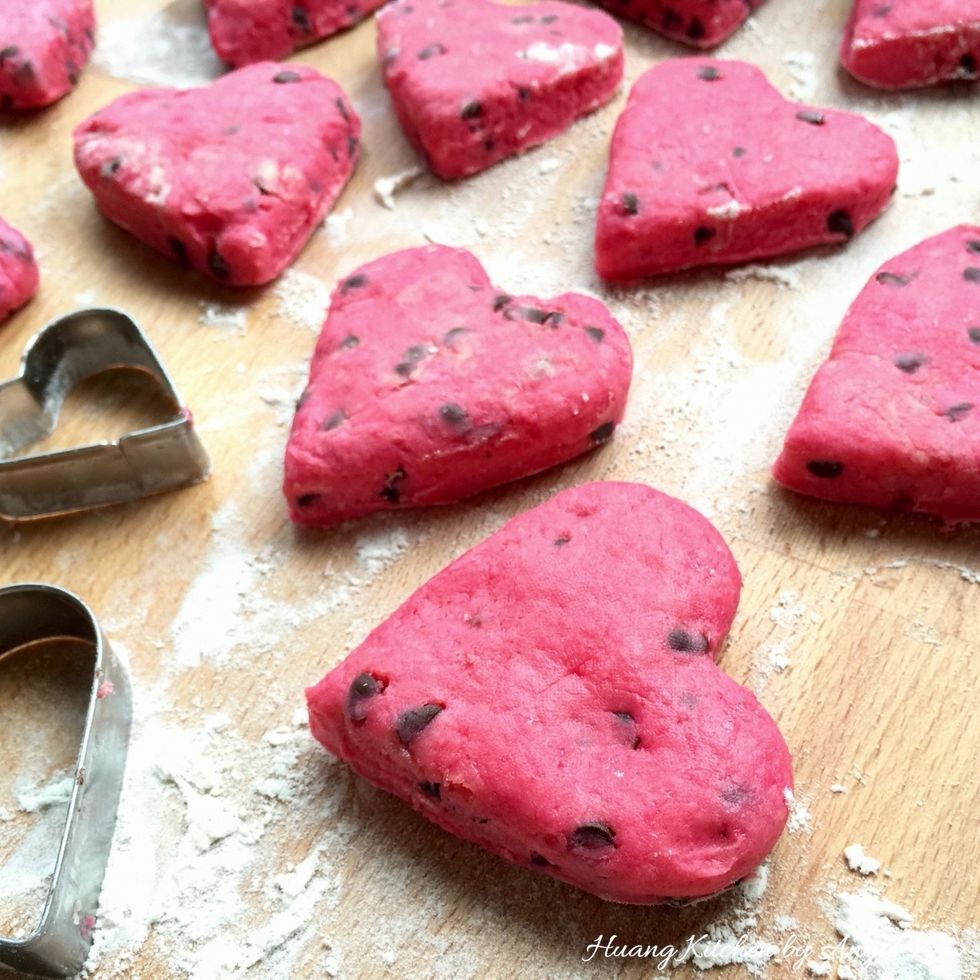 Cut out heart shapes with a heart-shaped cookie cutter. Gather scraps and cut out additional heart shapes.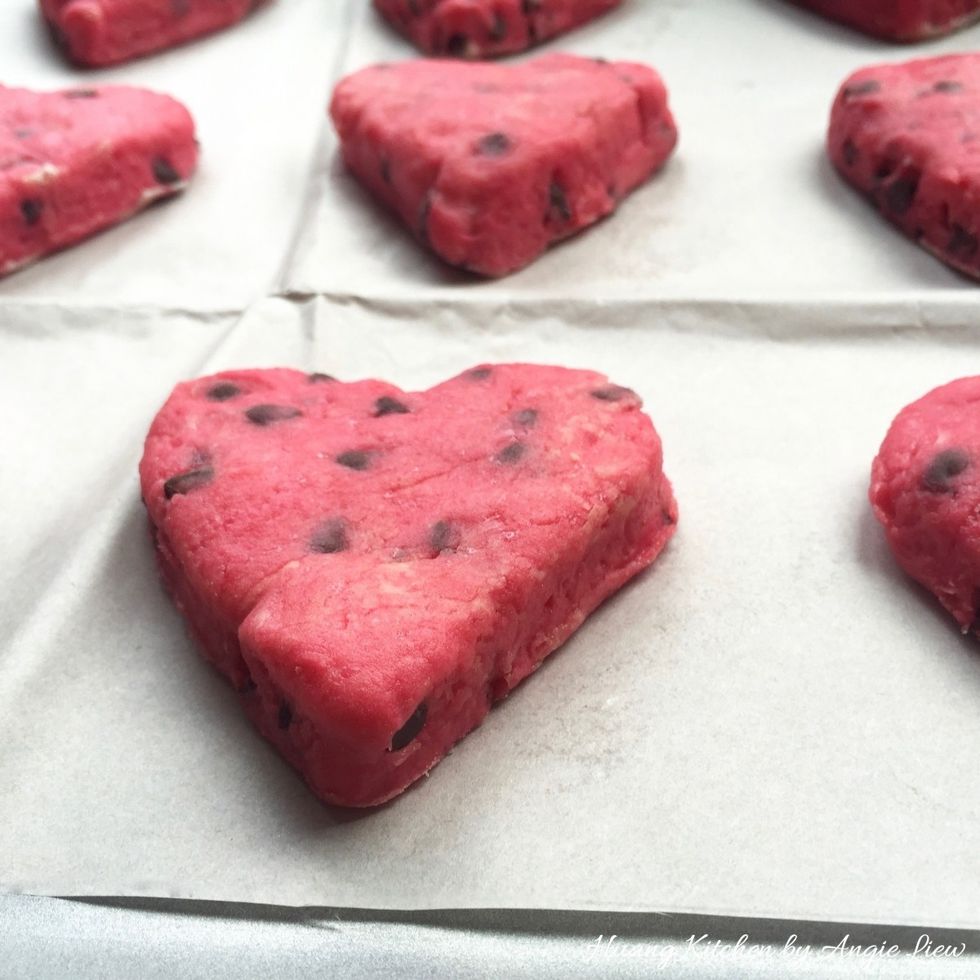 Place the heart shaped scones on the prepared baking sheet.
Brush the tops of the scones with a little milk. This helps in browning.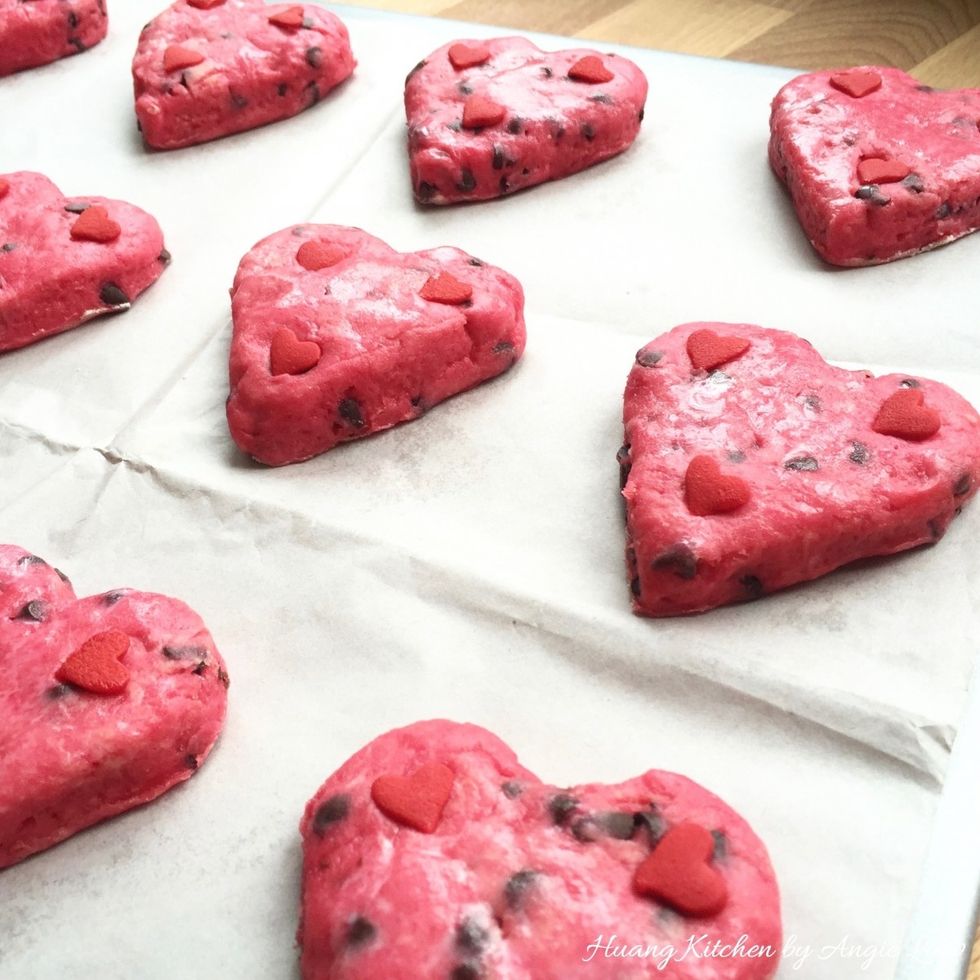 Then decorate with tiny sugar hearts.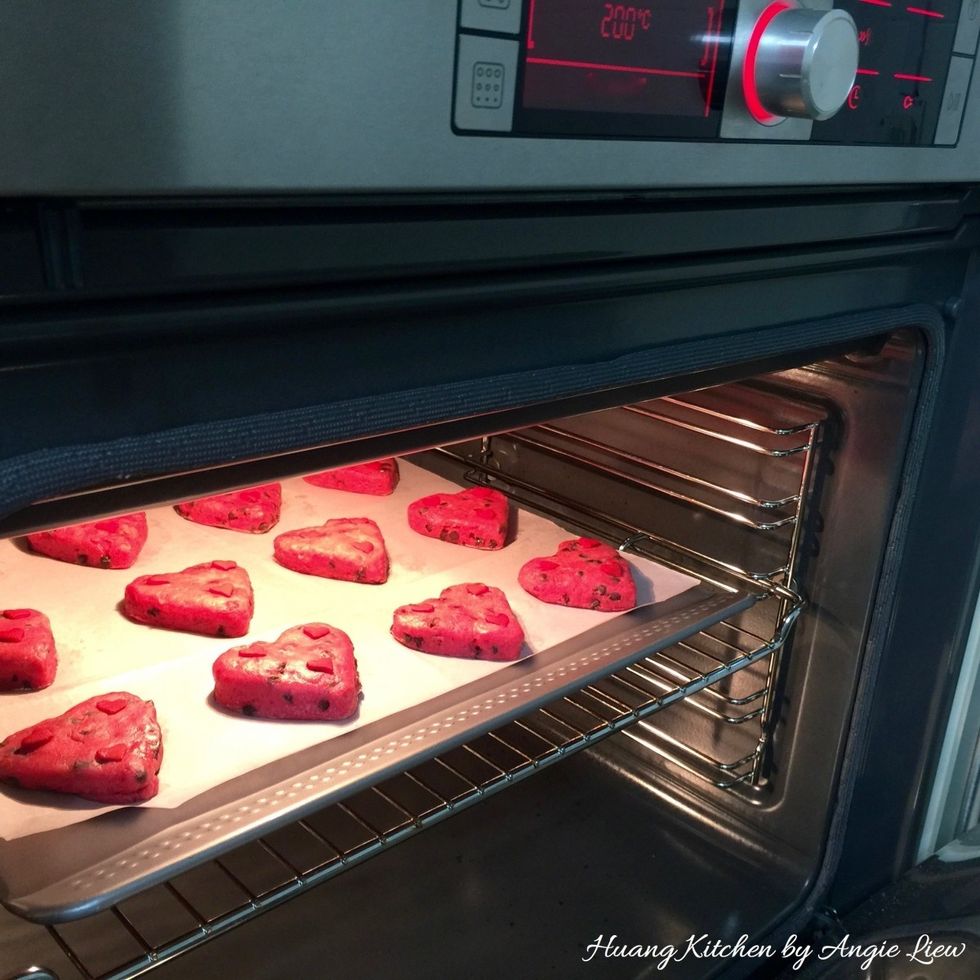 Bake in preheated oven for about 15 minutes or until golden brown and a toothpick inserted in the centre comes out clean.
Remove the baking sheet from oven and cool slightly on wire rack.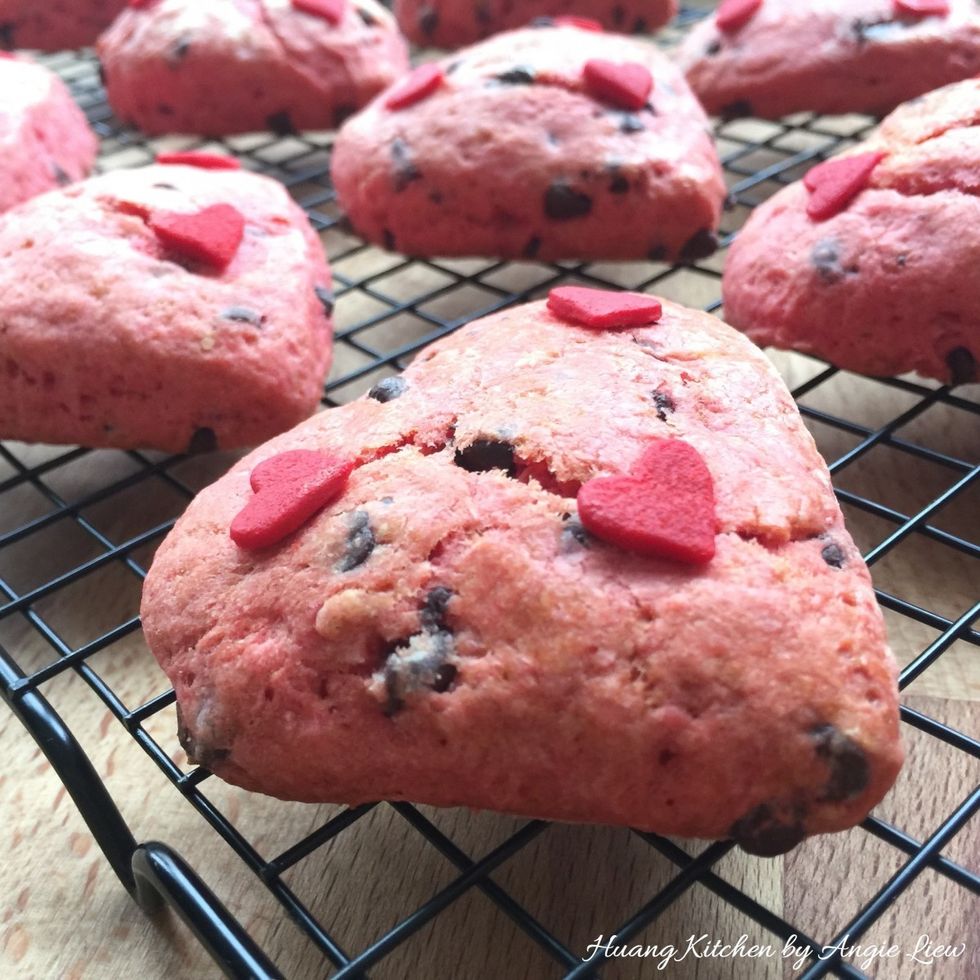 Then transfer the baked scones onto a wire rack to cool. And we're done!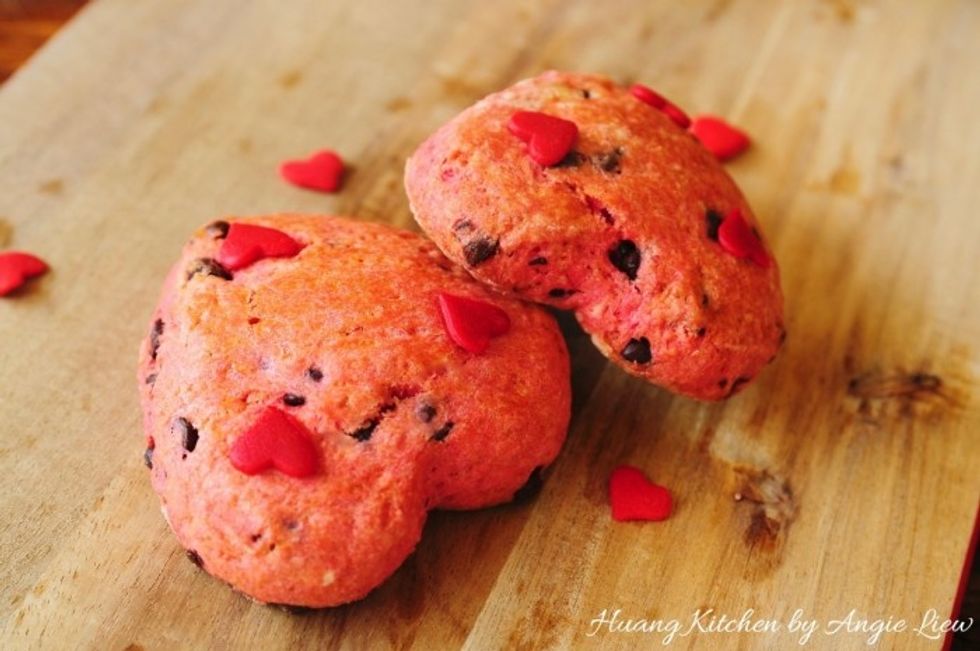 These scones are best eaten the day they are baked, preferably shortly after they are out from the oven. For more, visit our website at http://www.huangkitchen.com/valentine-scones/ As always, ENJOY!
260.0g all-purpose flour
50.0g sugar
1/4tsp baking powder
1/4tsp baking soda
1/4tsp salt
113.0g butter, cut into cubes
90.0g chocolate chips
1/2c buttermilk
1.0tsp vanilla extract
1/2tsp red food colour
Huang Kitchen
For more step-by-step recipes and cooking tips, visit my website at \nhttp://www.huangkitchen.com