The cast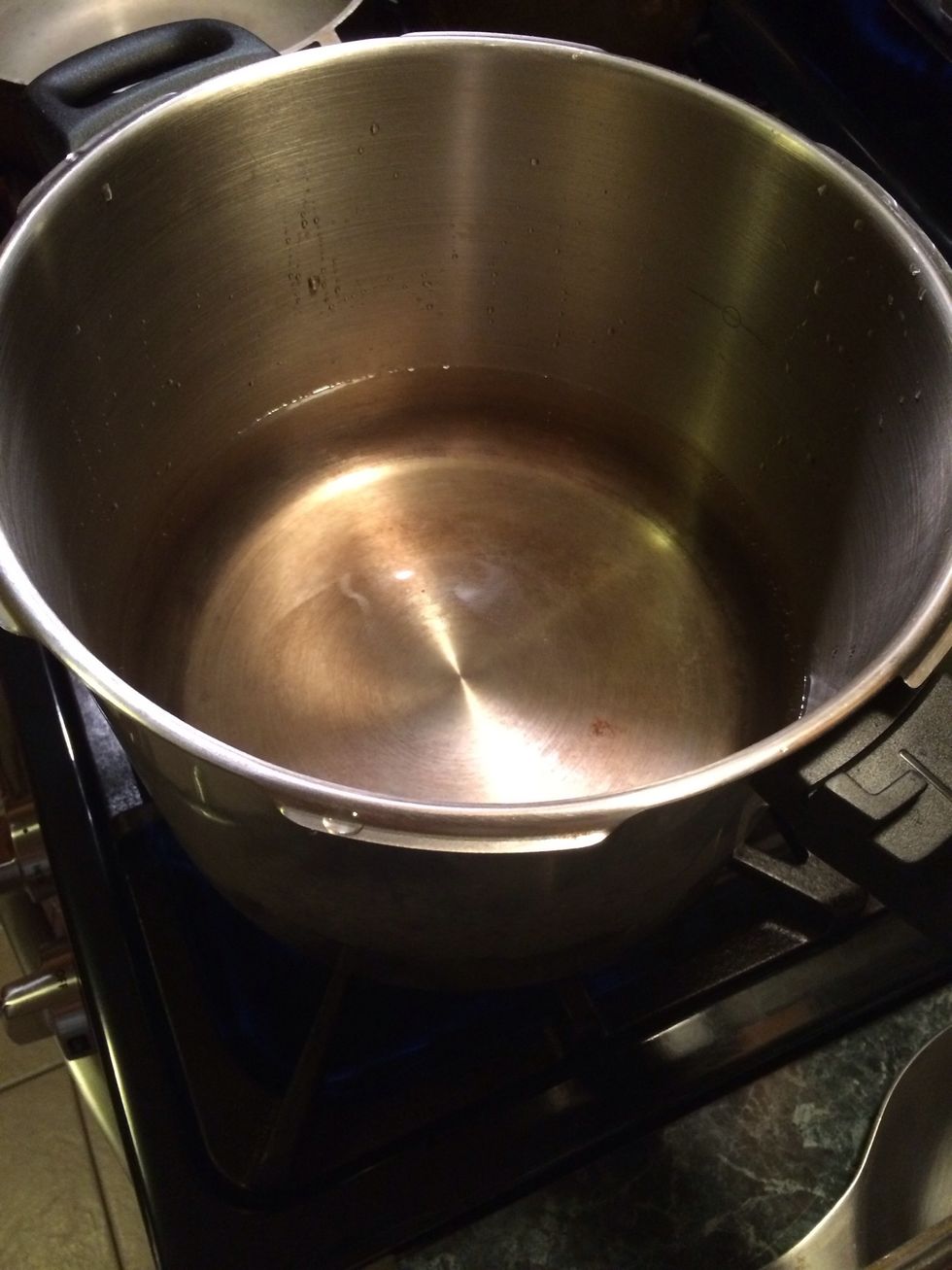 I will be making this in my beloved pressure cooker. If you don't have one, don't worry fill any pot you have with water. I filled my pot up with cold water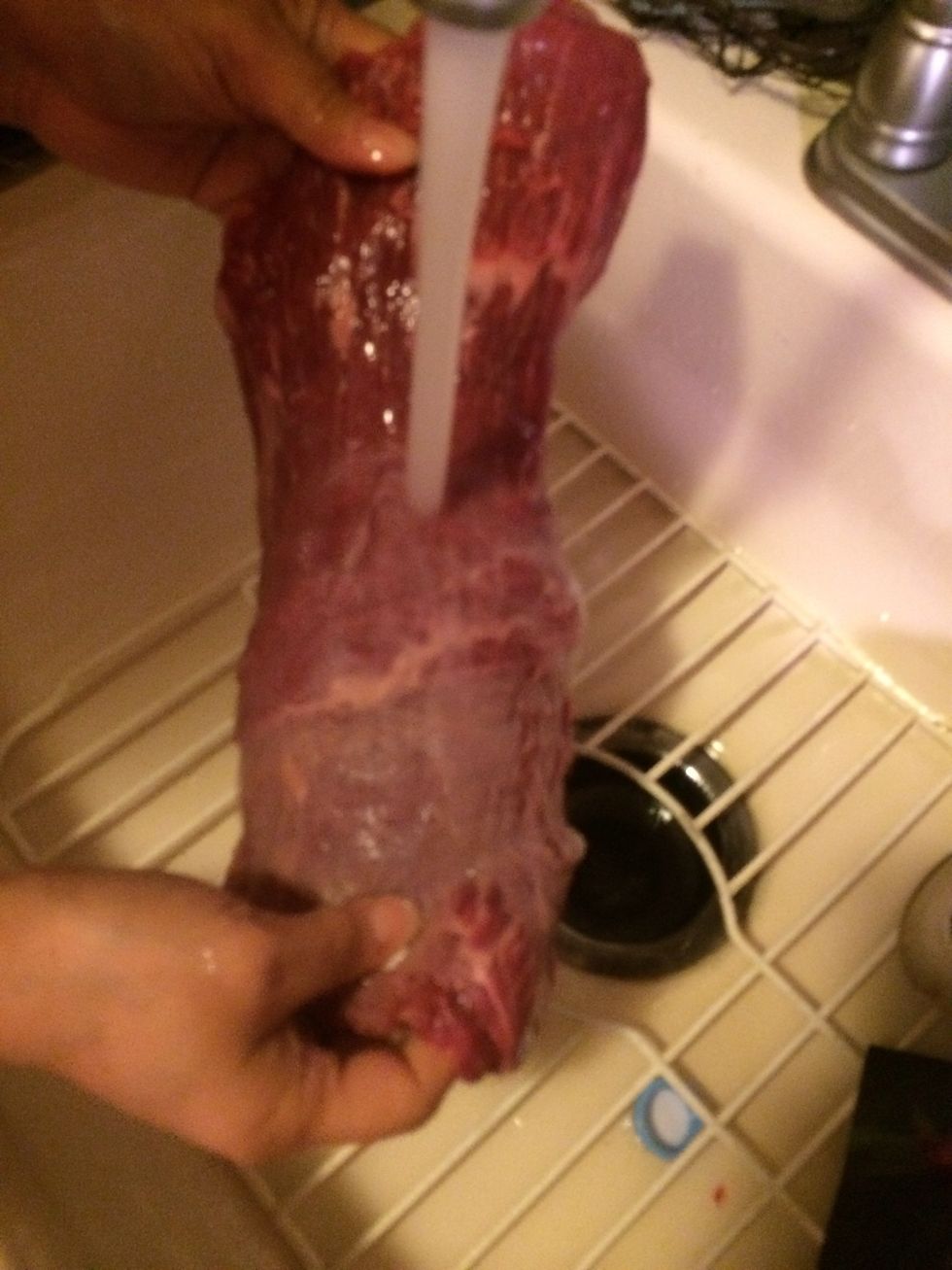 Now let's take the flank steak and give it a good wash with cold water. When done set it aside
Take your onion and cut it in half
Do the same with the green pepper cut in fourths.☺️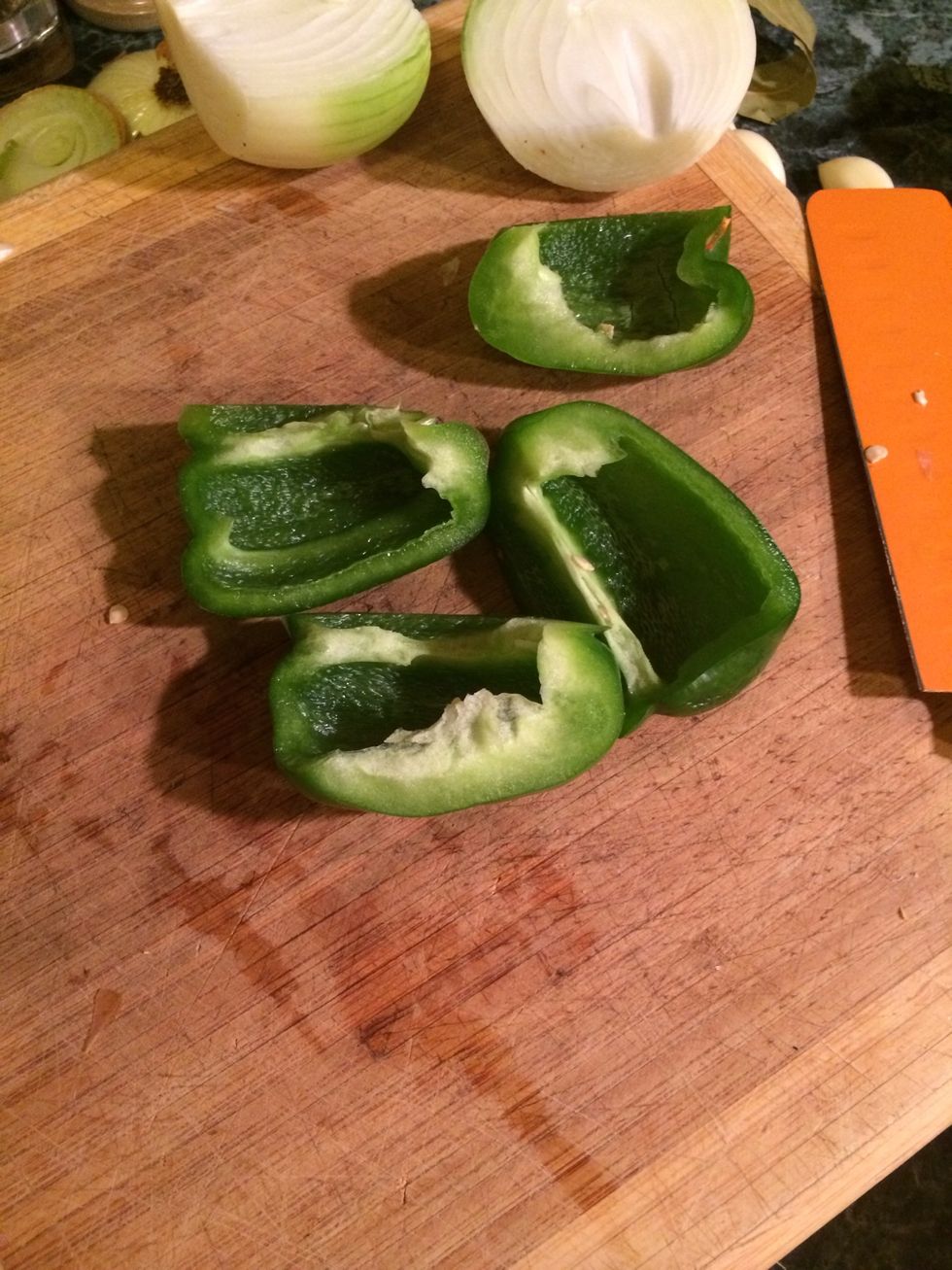 Like so, set aside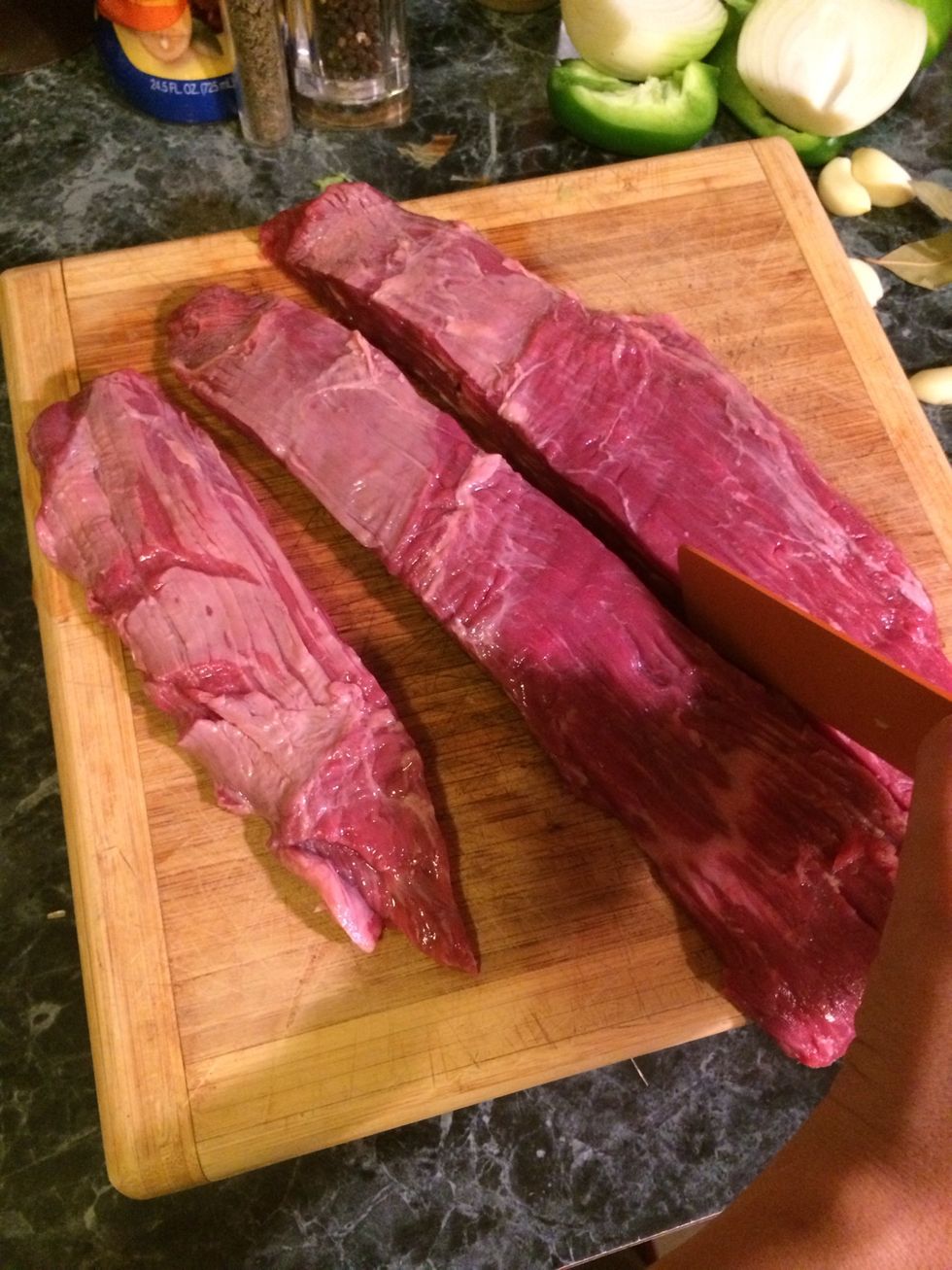 I cut mine into three long vertical pieces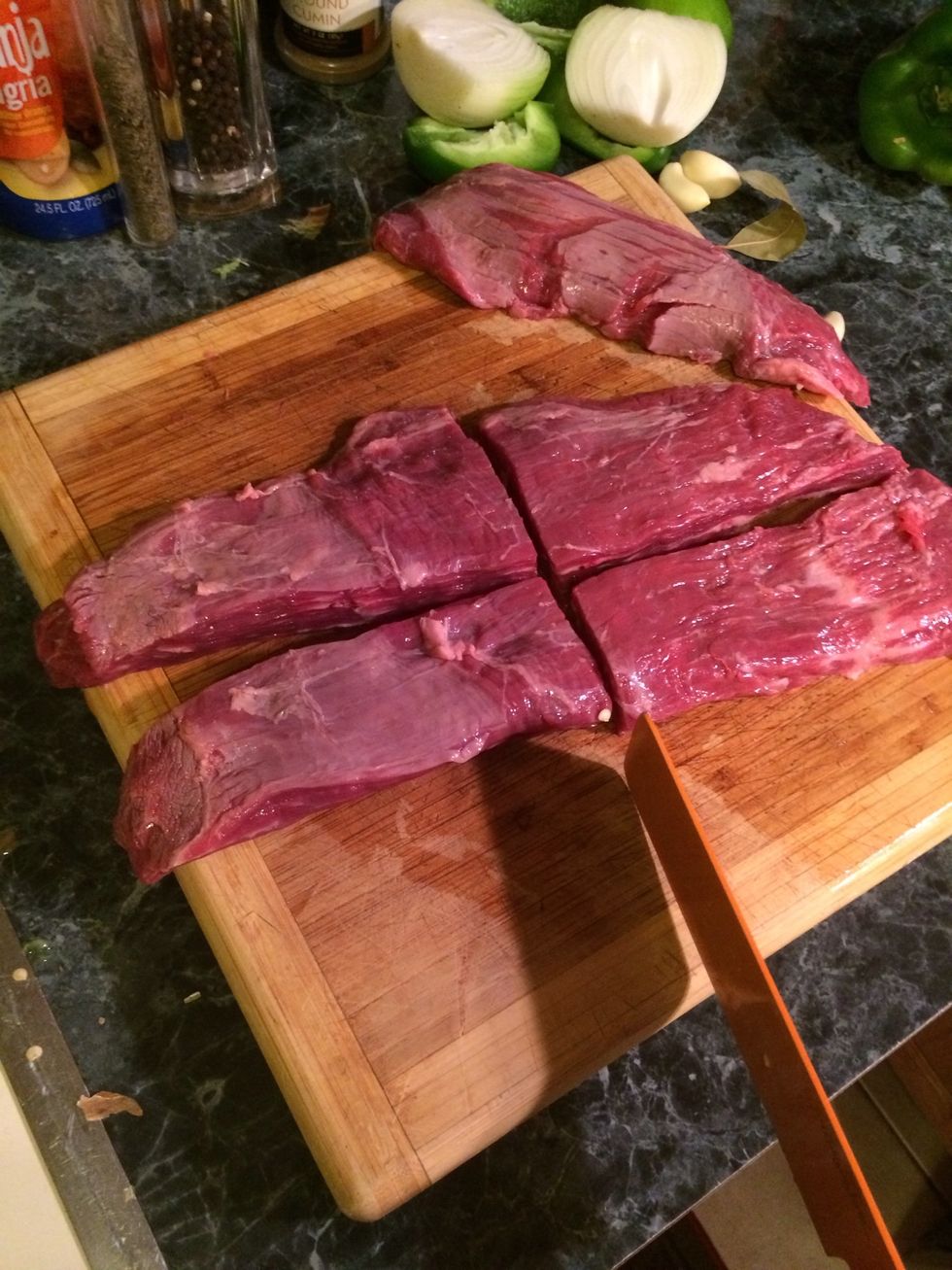 And one cut horizontally!
For this recipe I will be using my pressure cooker it cuts my cooking time in half! 👏👏☺️ you can do this in any pot as well & boil the flank until tender about 3-4hrs, depending how big the flank is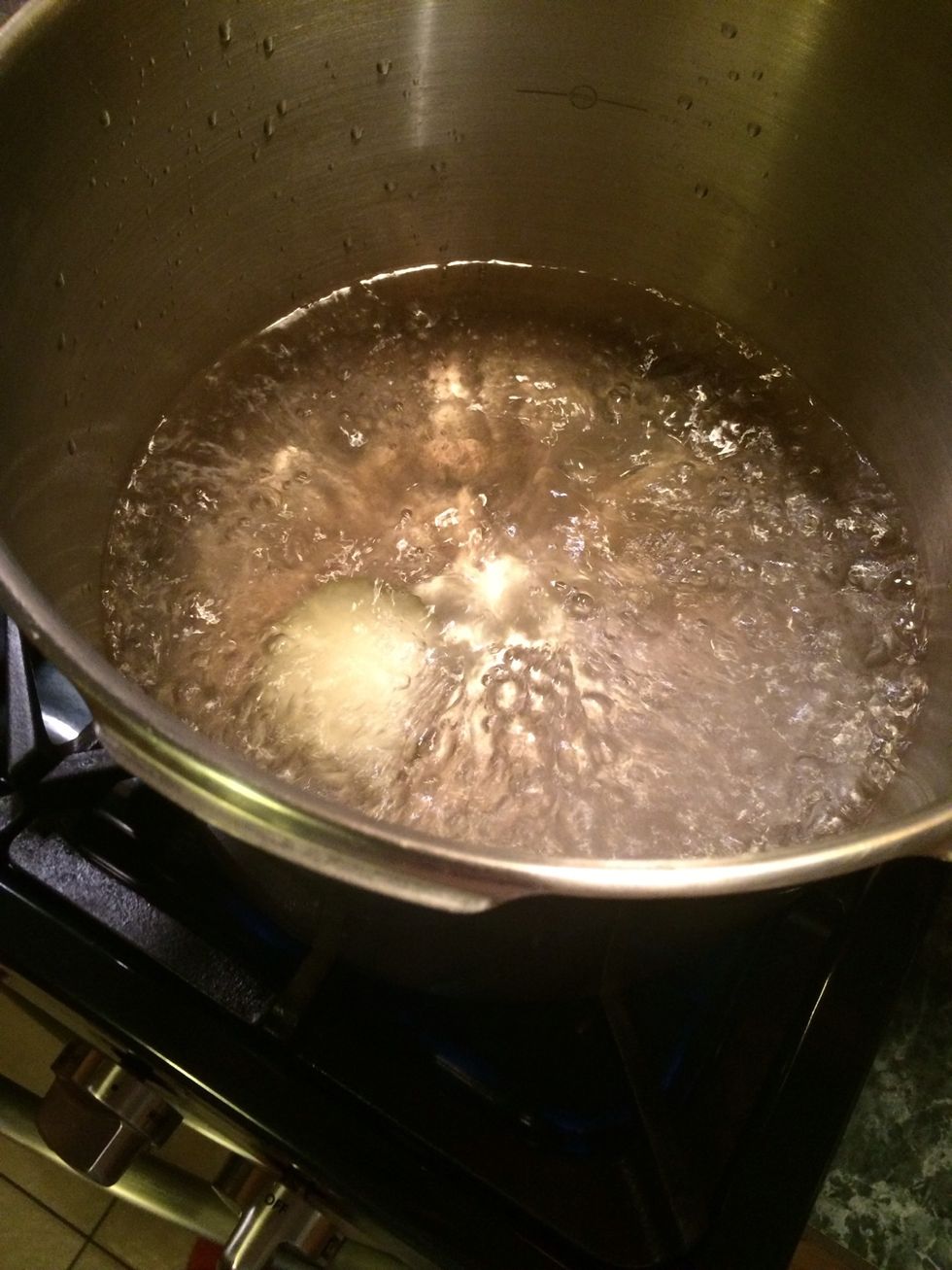 Let's add 1 chopped onion into the boiling water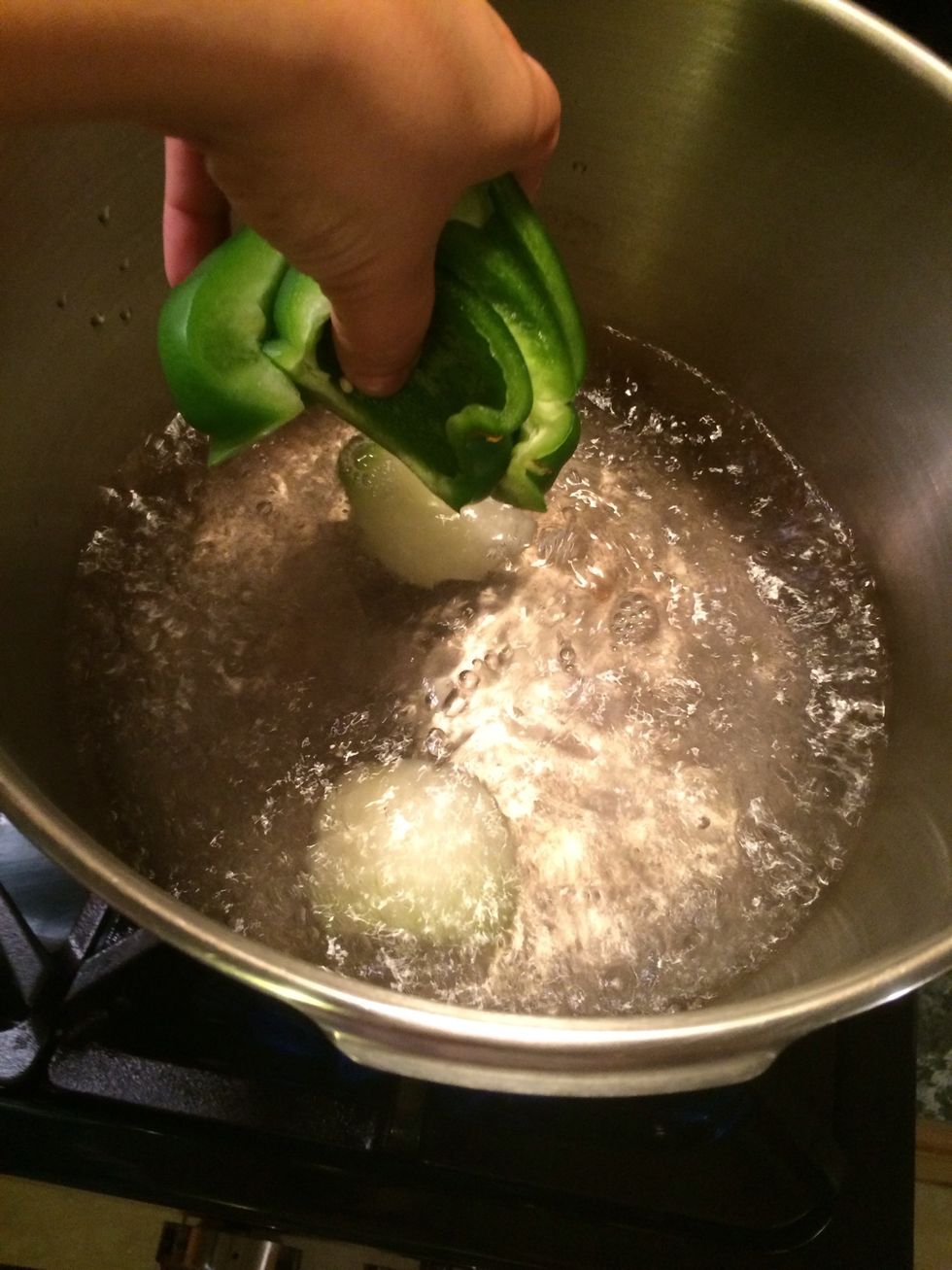 Add the chopped green pepper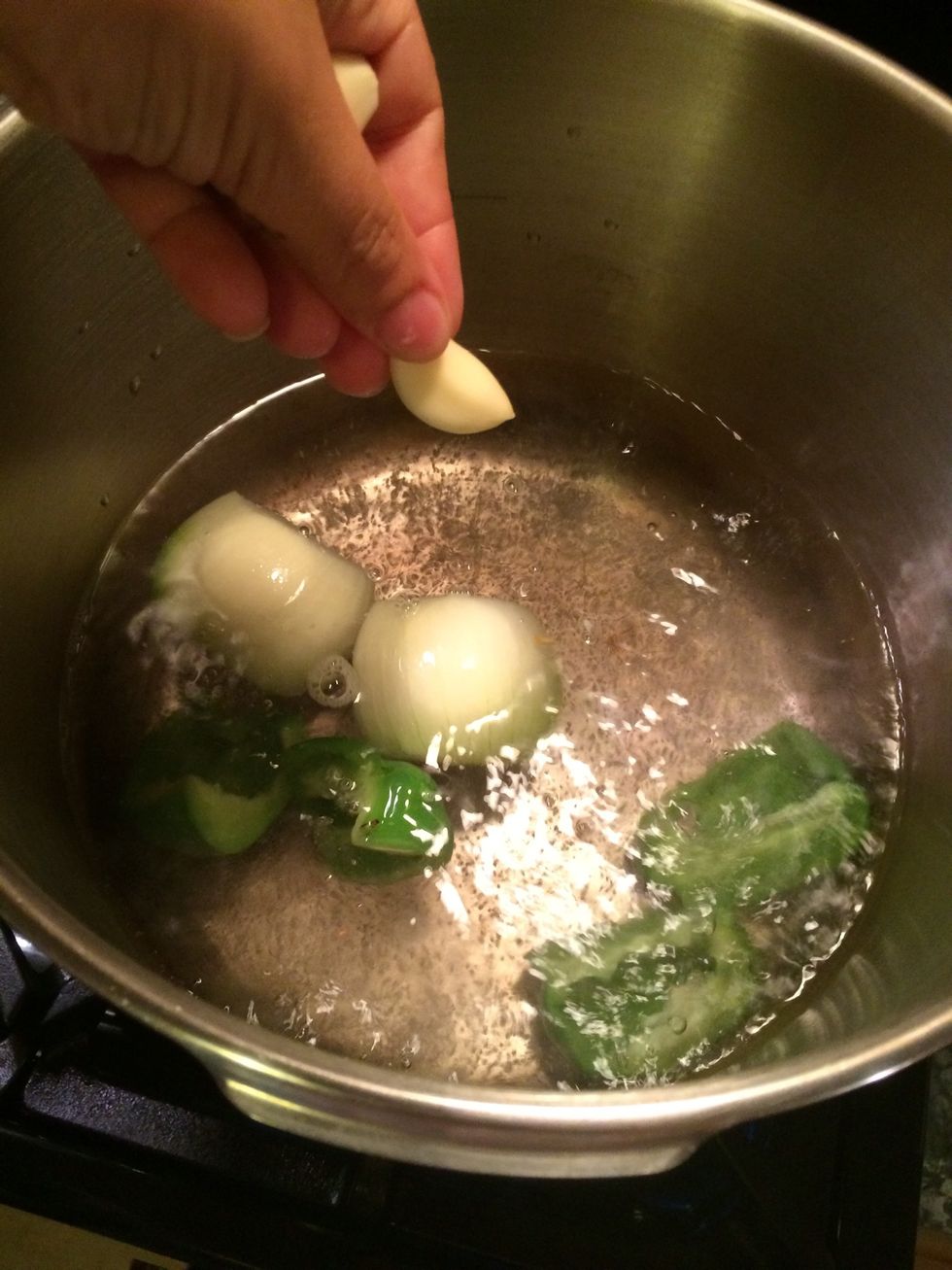 The garlic cloves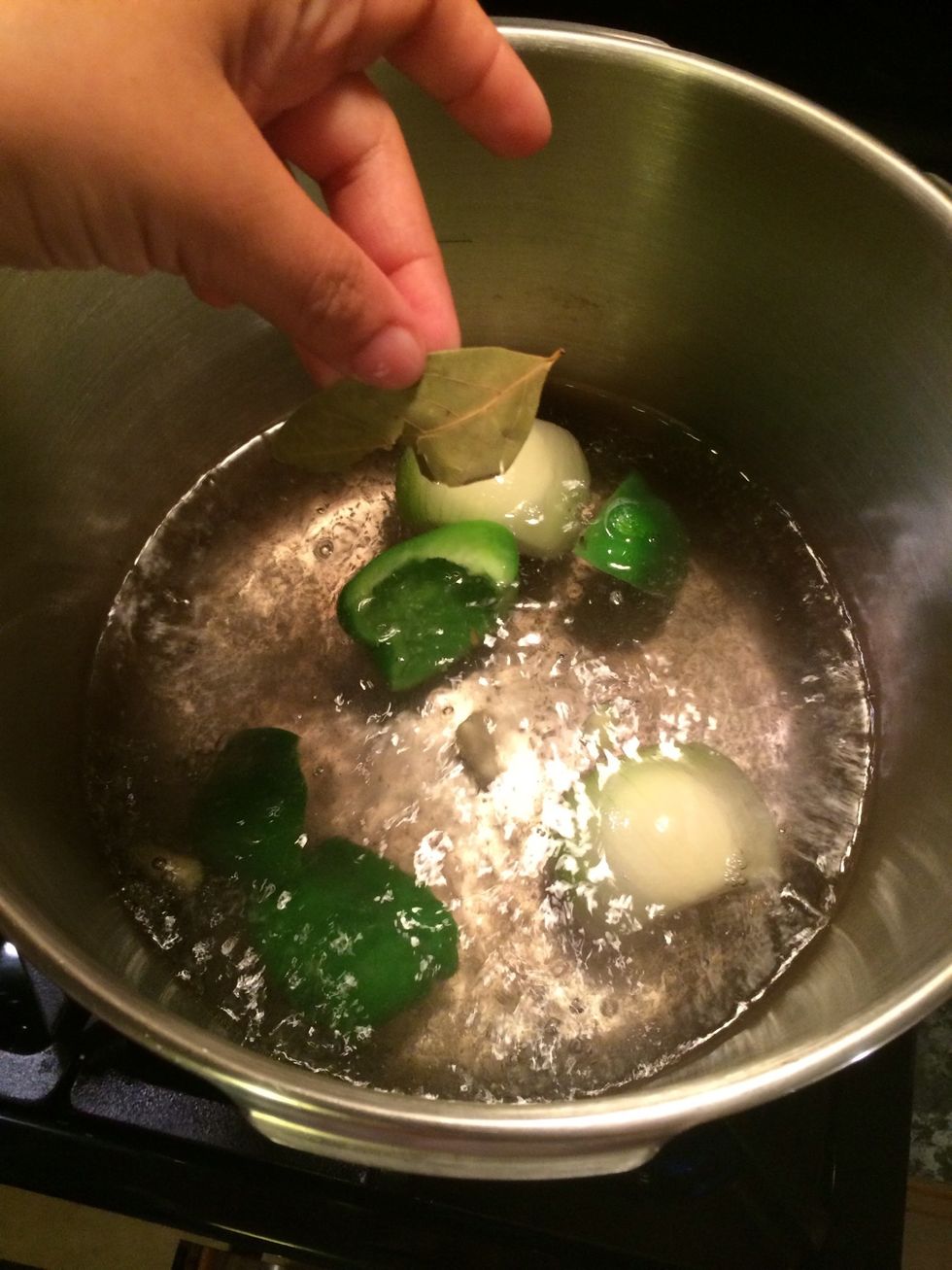 And the bay leaf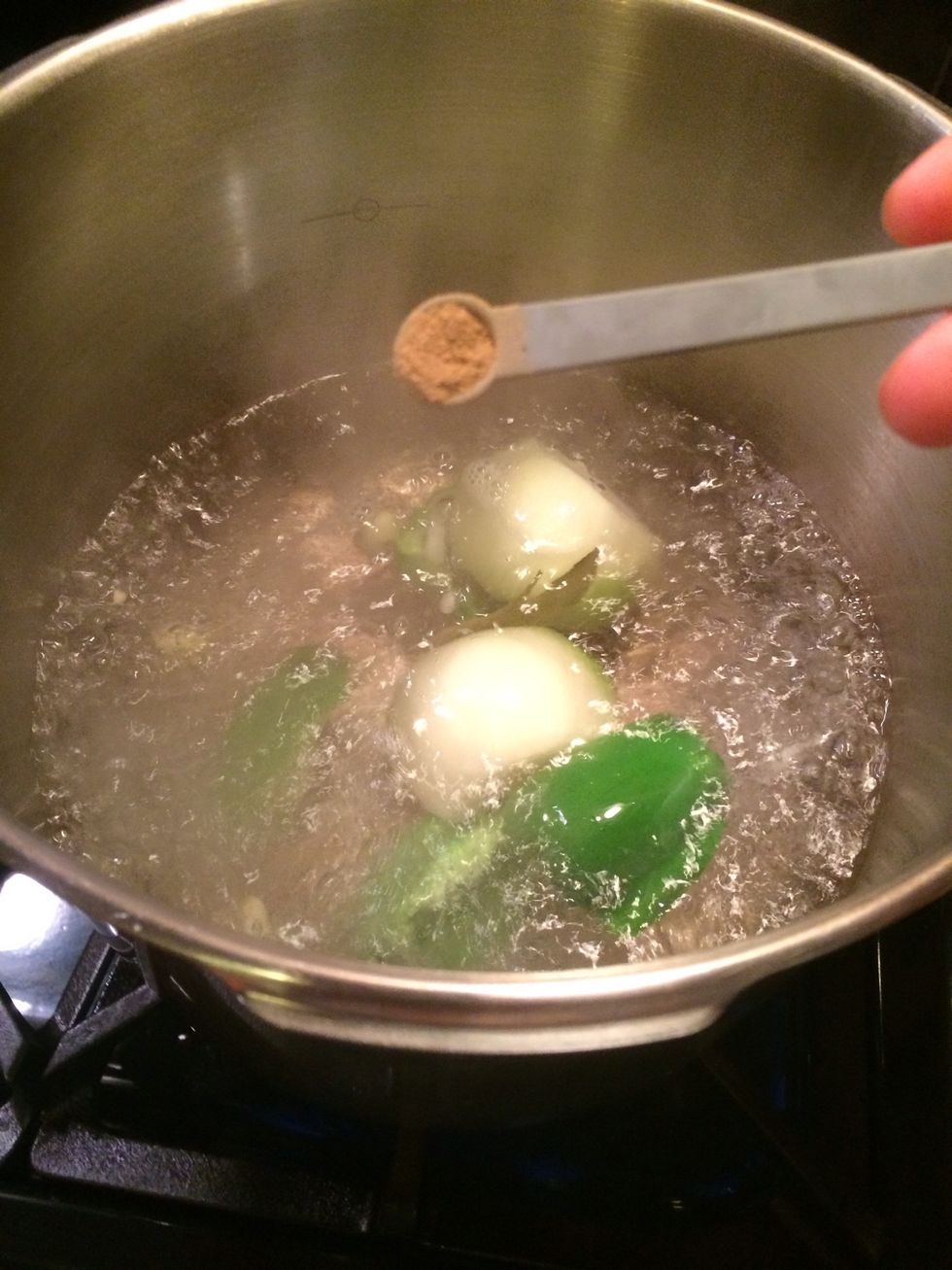 Continue on with the cumin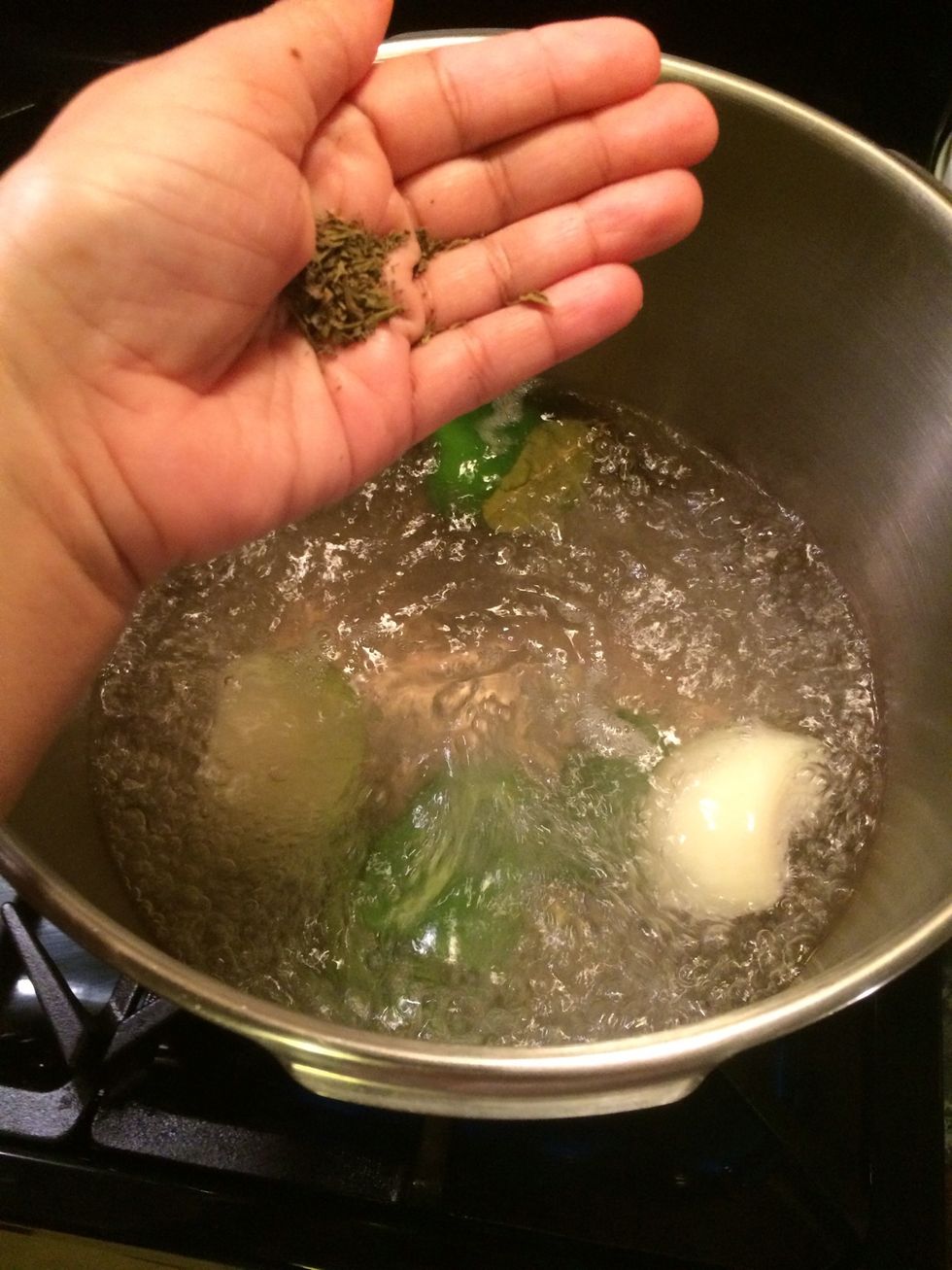 The oregano
The pepper corns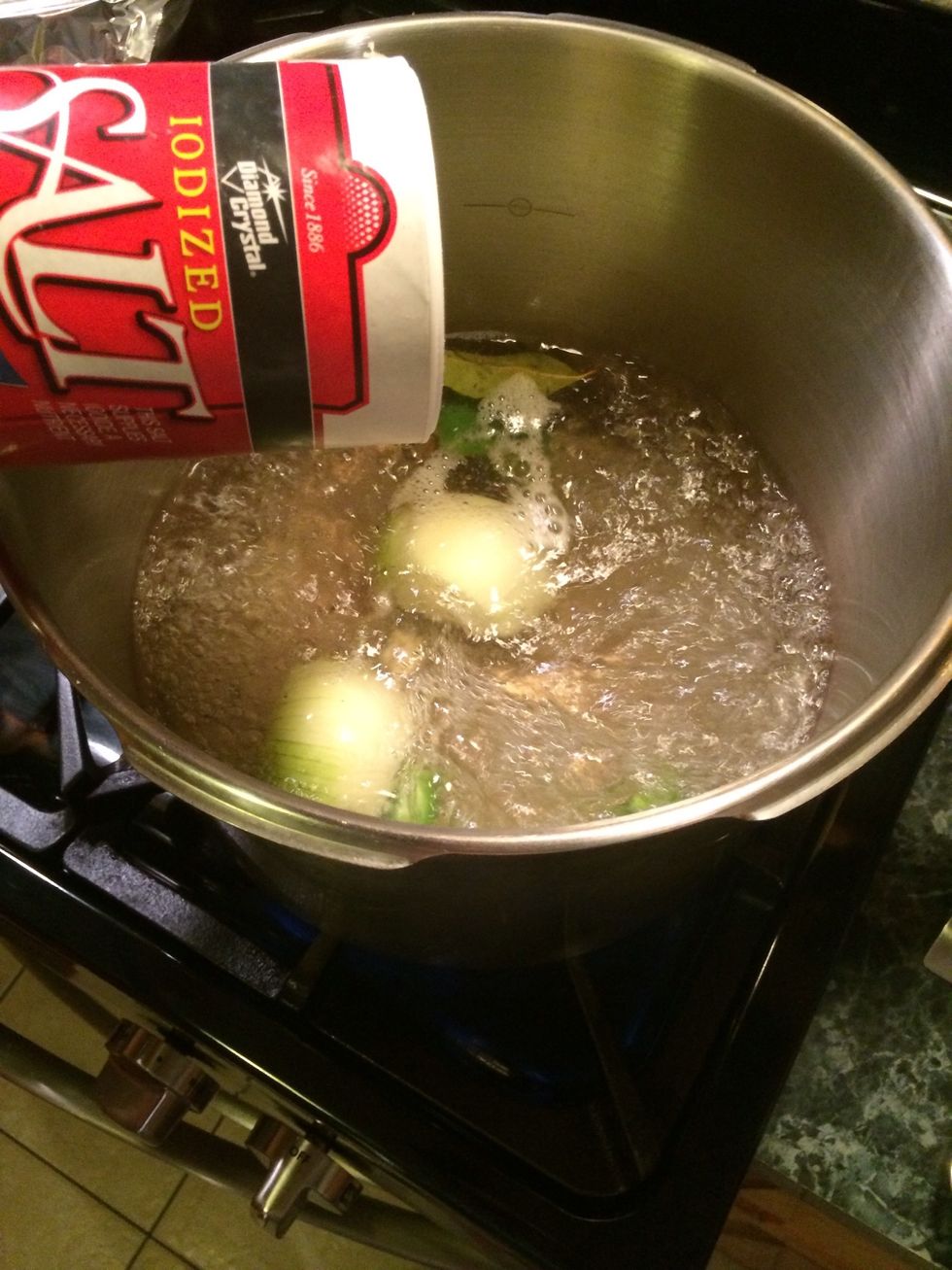 And salt to taste, bring to a boil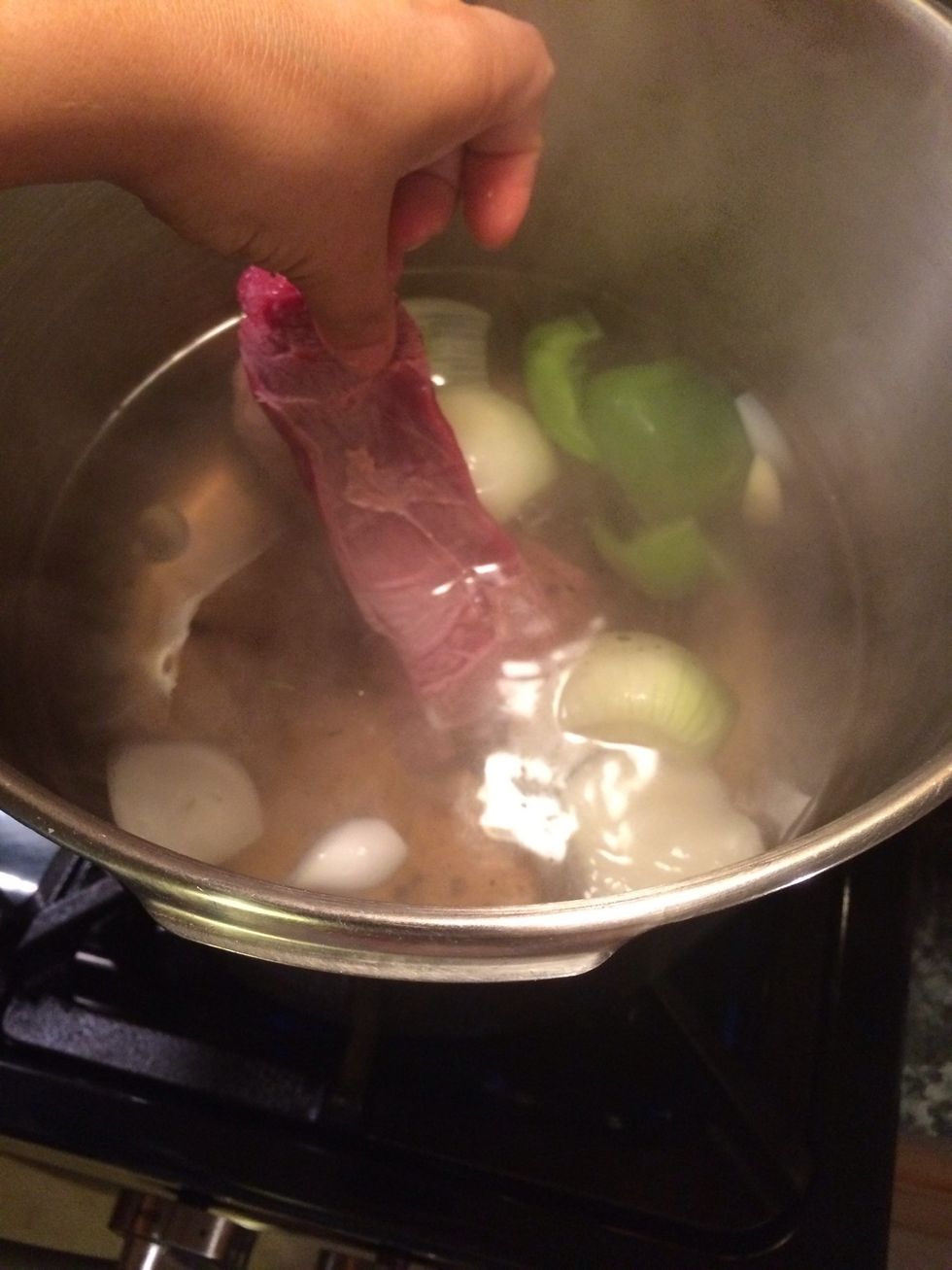 Now carefully immerse your flank steak into the water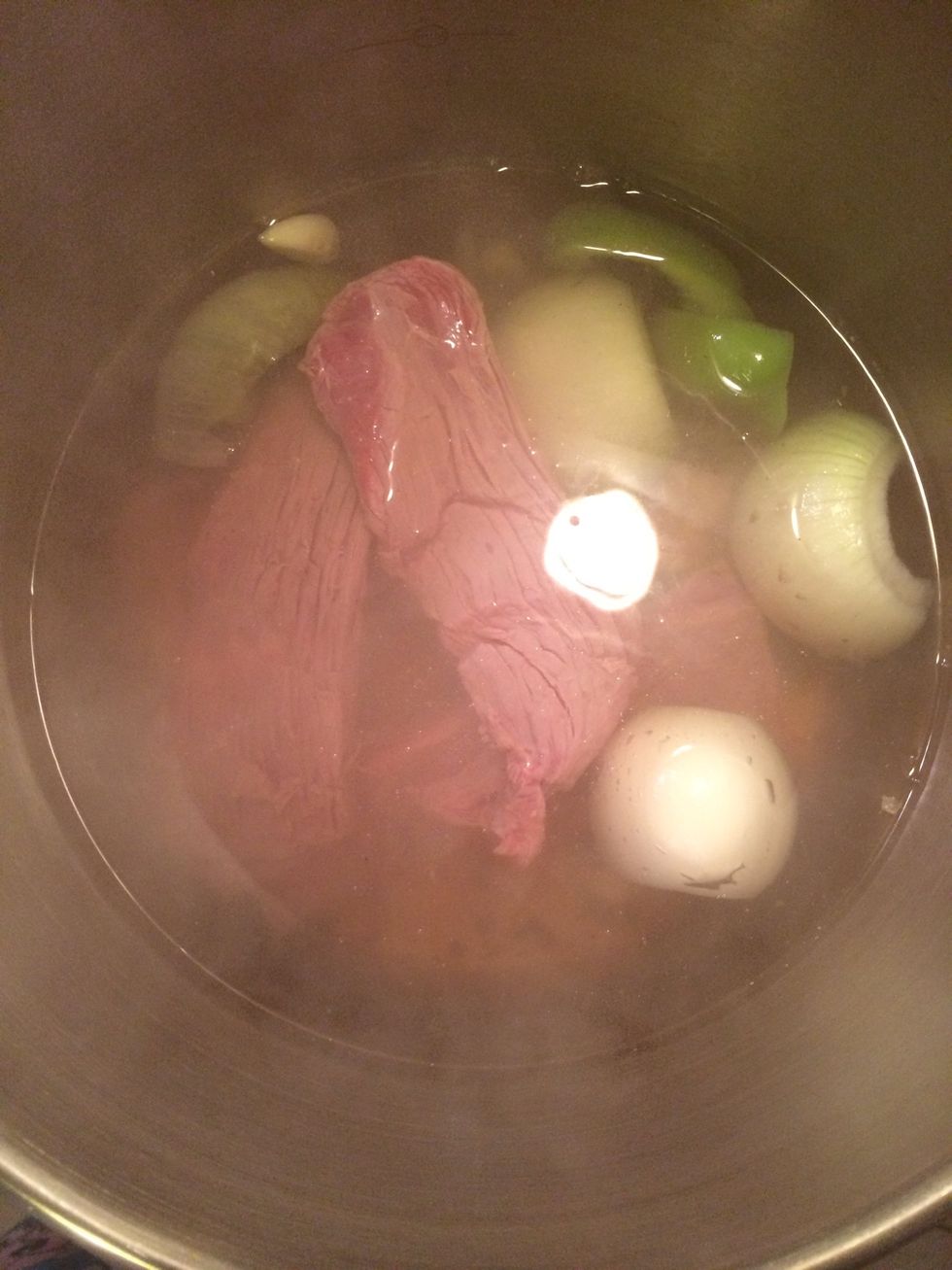 Like so☺️. If your not cooking the flank in a pressure cooker you will need to cook it for at least 4hrs replacing the water as needed.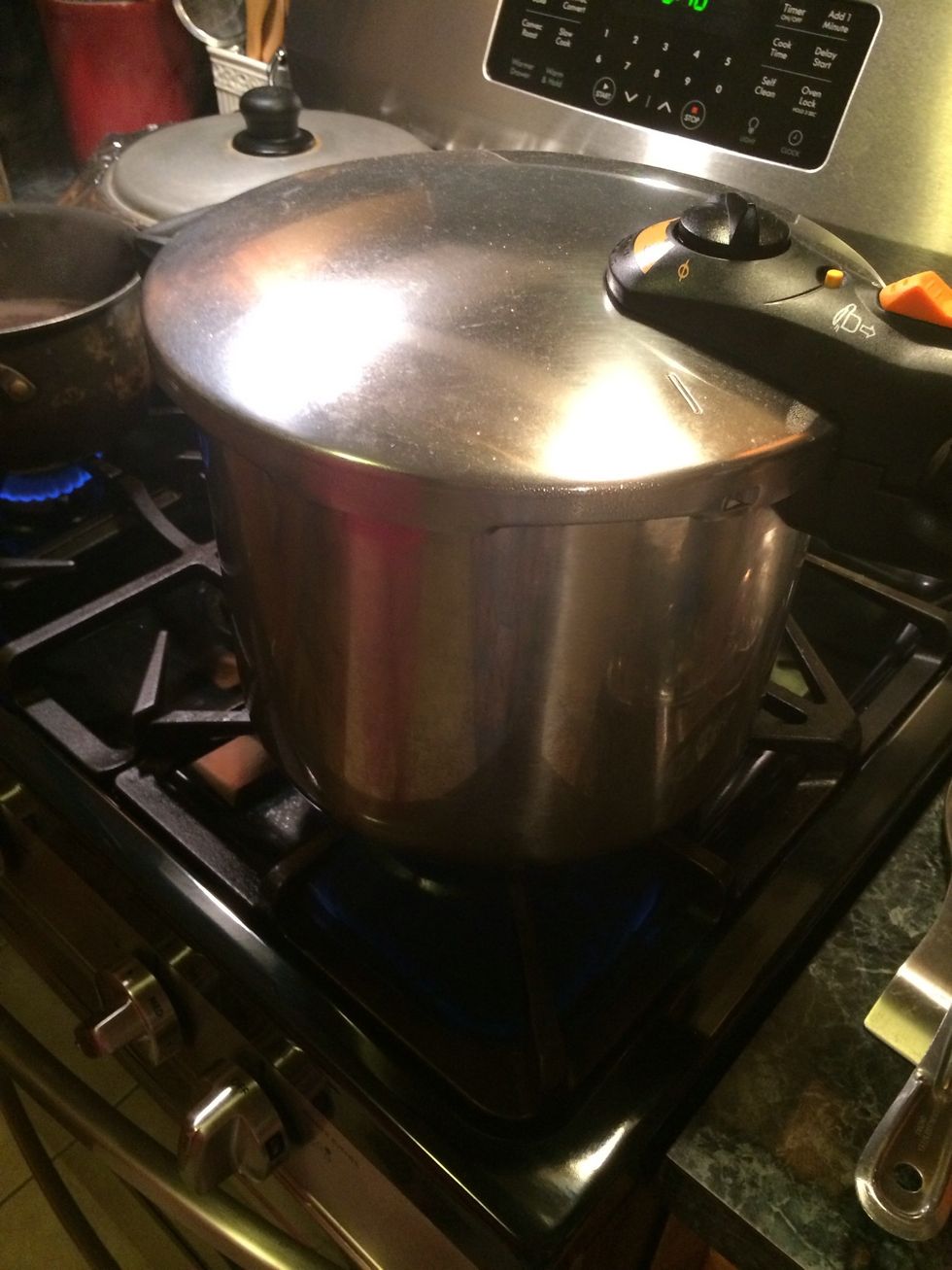 It is time to pressurize!!☺️☺️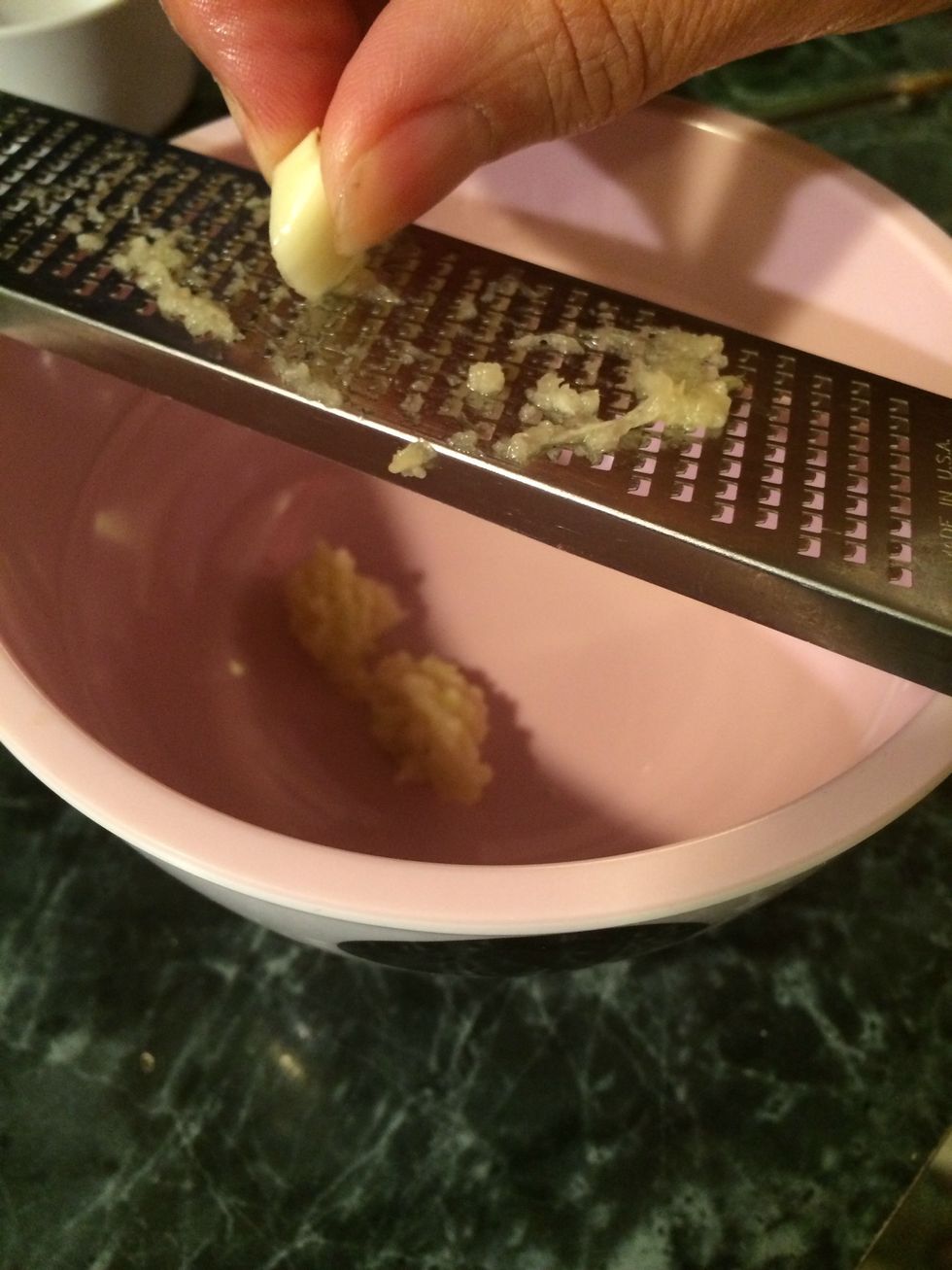 Now let's prepare the mojo while the beef is cooking. Grate your garlic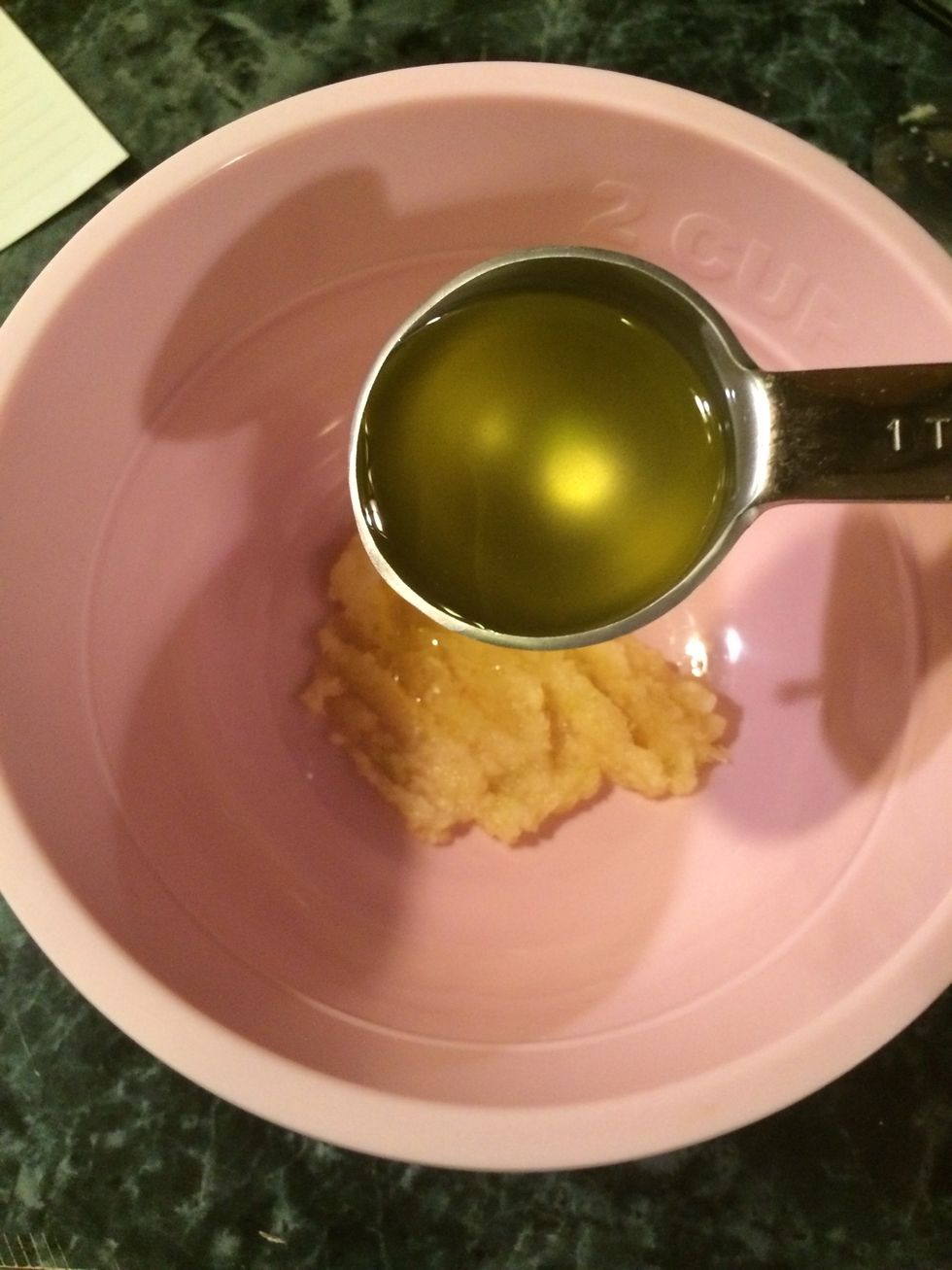 To the grated garlic add the oil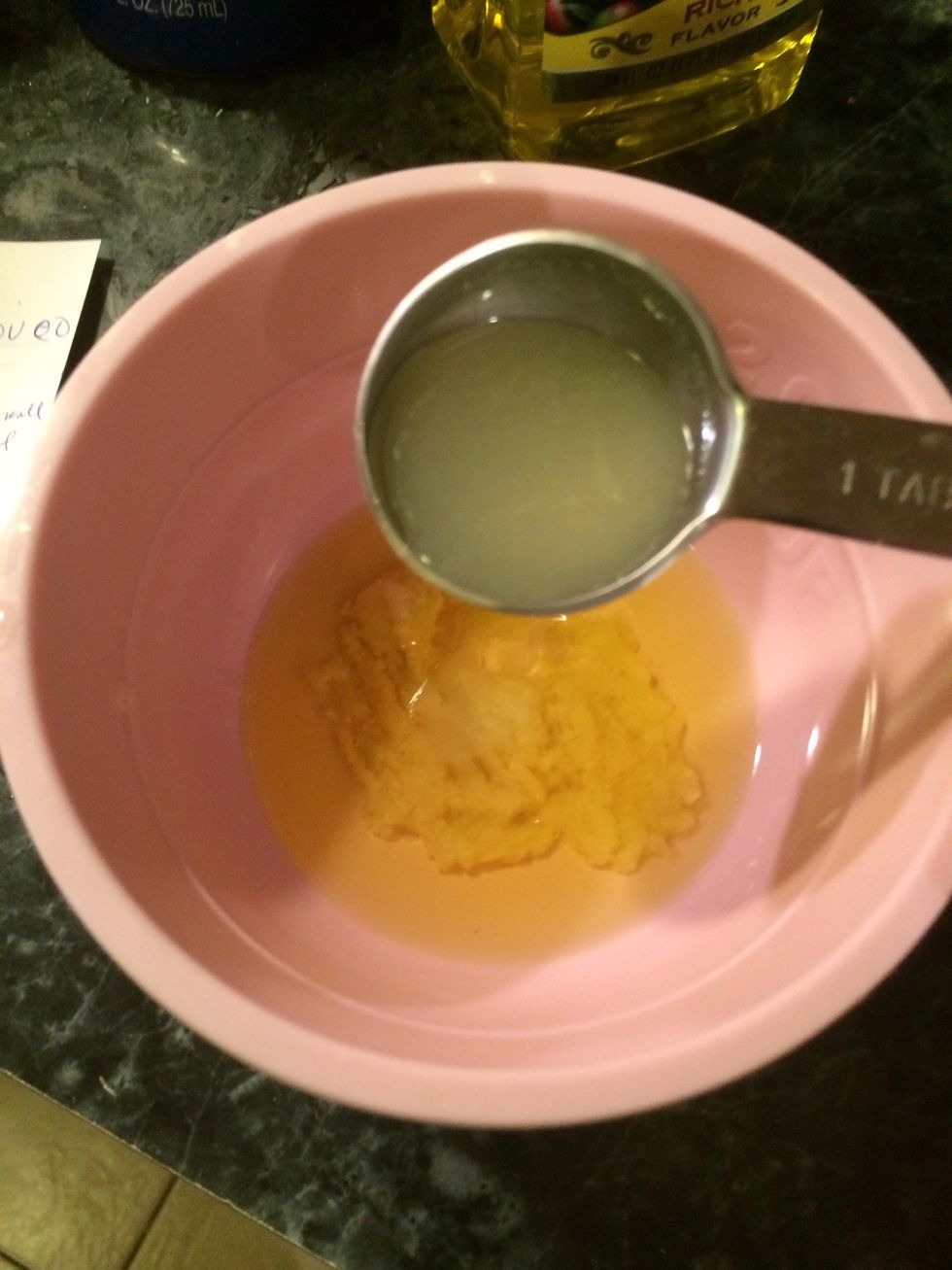 Add the lime juice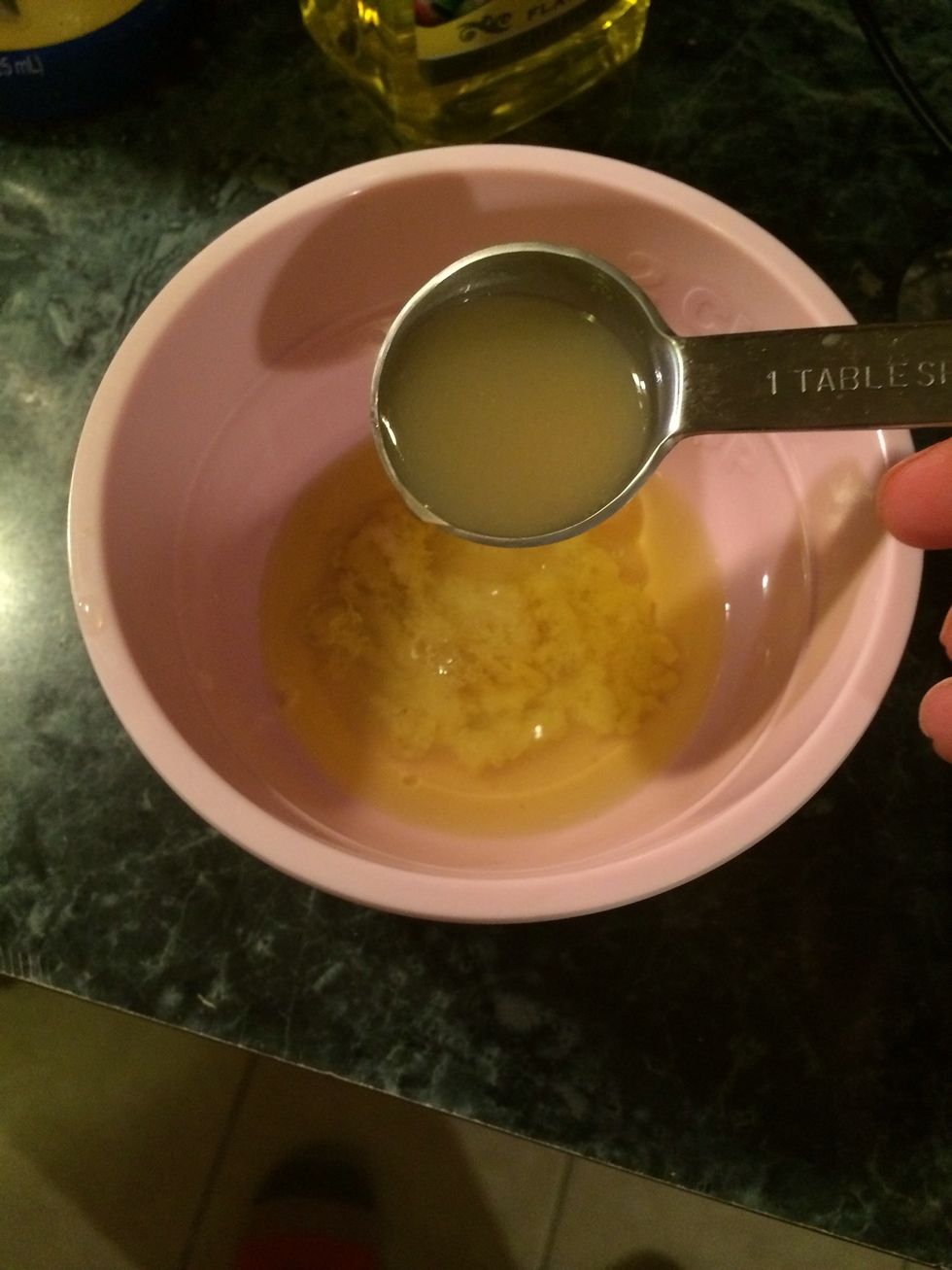 Add the sour orange
The salt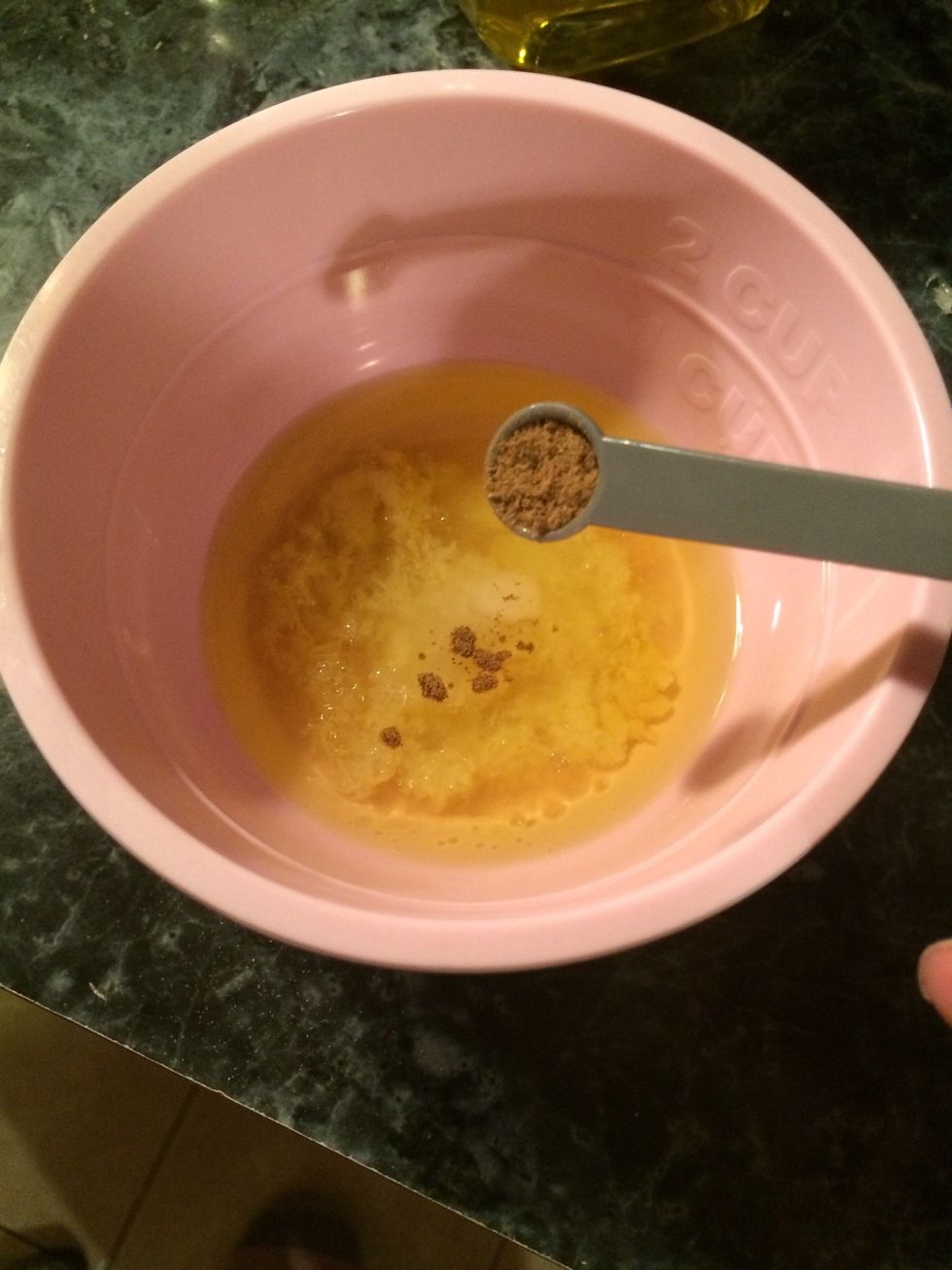 The cumin
Stir this well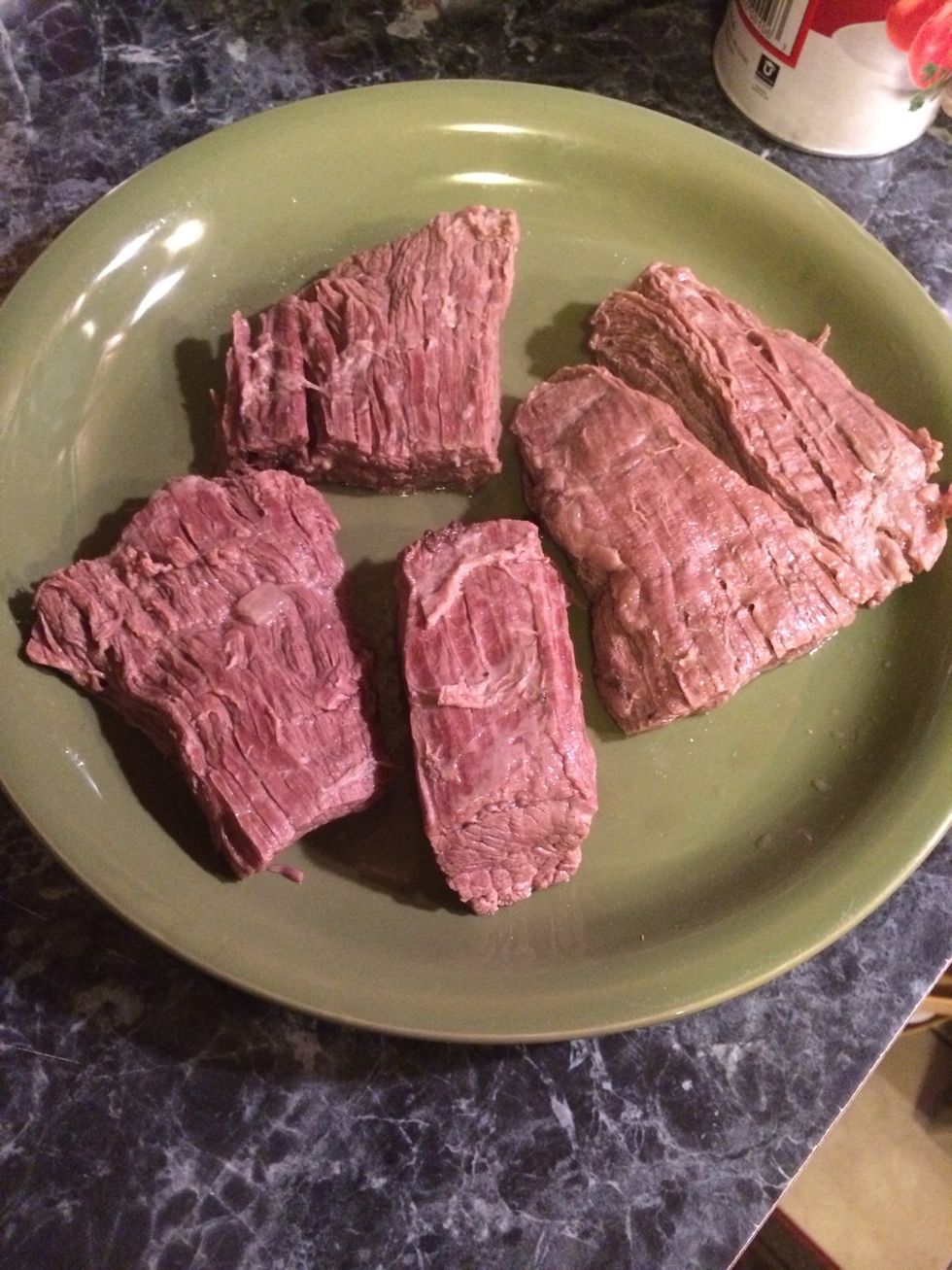 Take the flank steaks and put them on a plate, let them cool slightly
Spread each one gently without tearing them apart.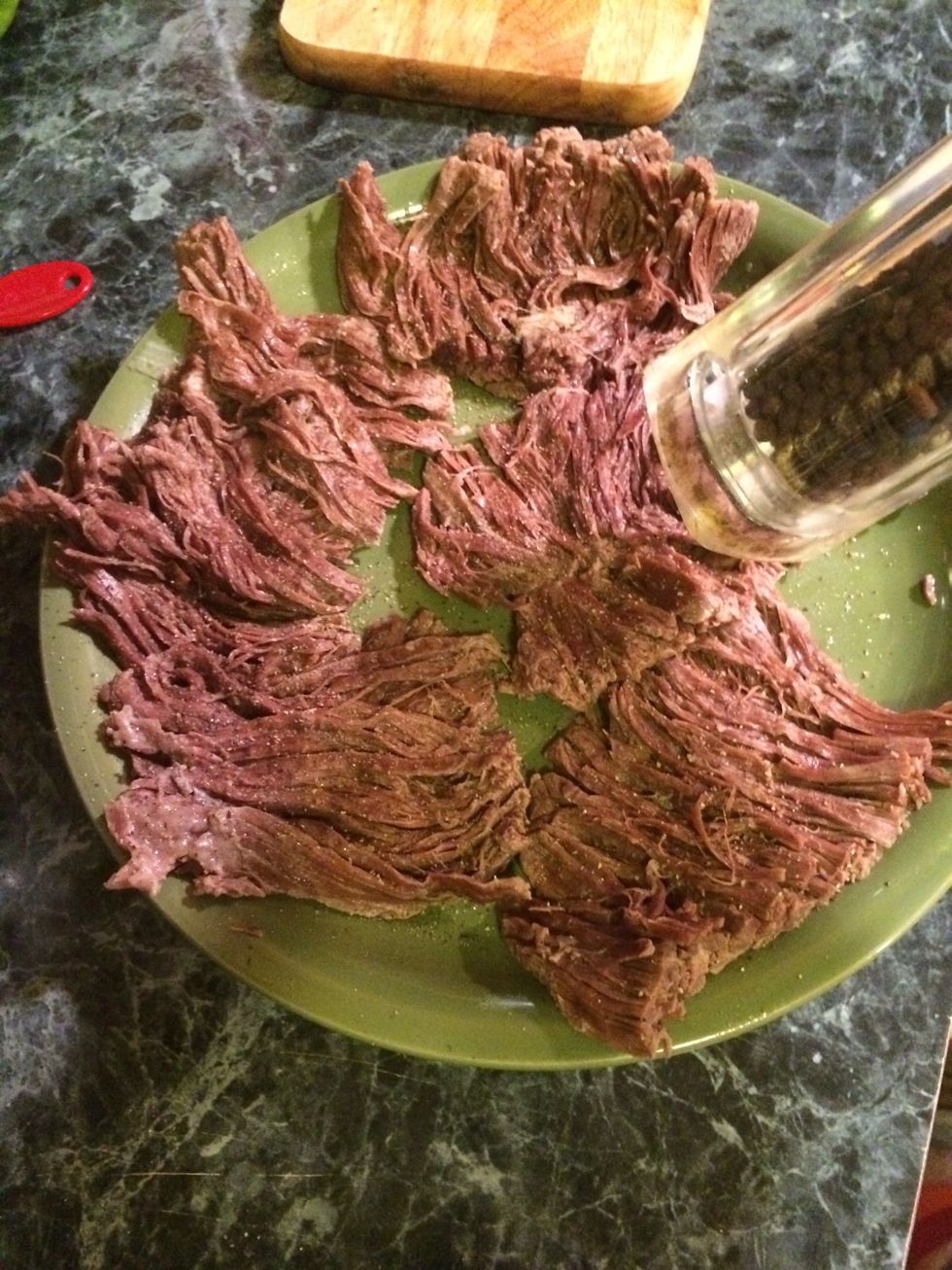 After they are all spread add some pepper to each side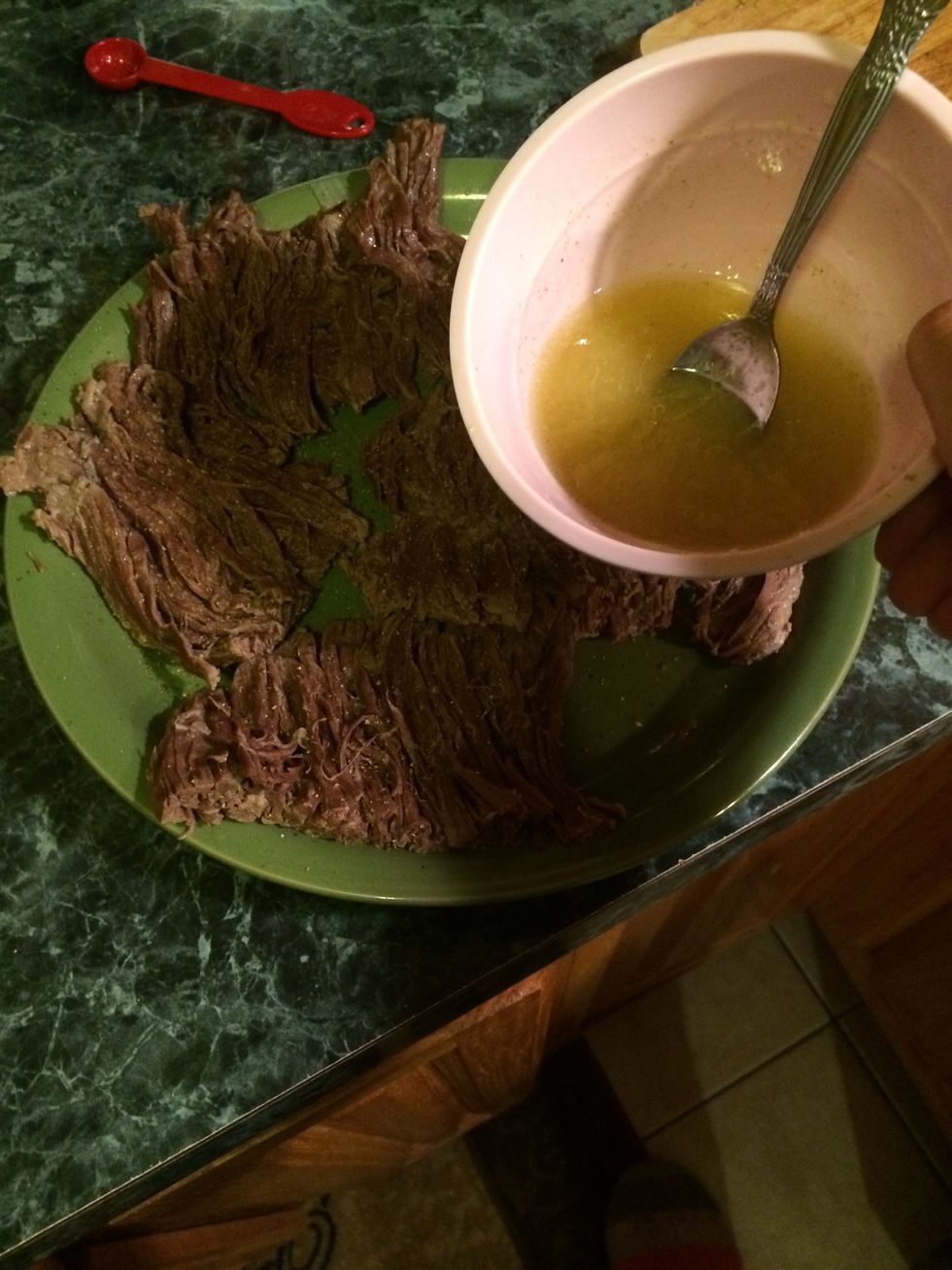 Remember that mojo we made? Well go get it and add some to each of the steaks, leave some for the onions.😉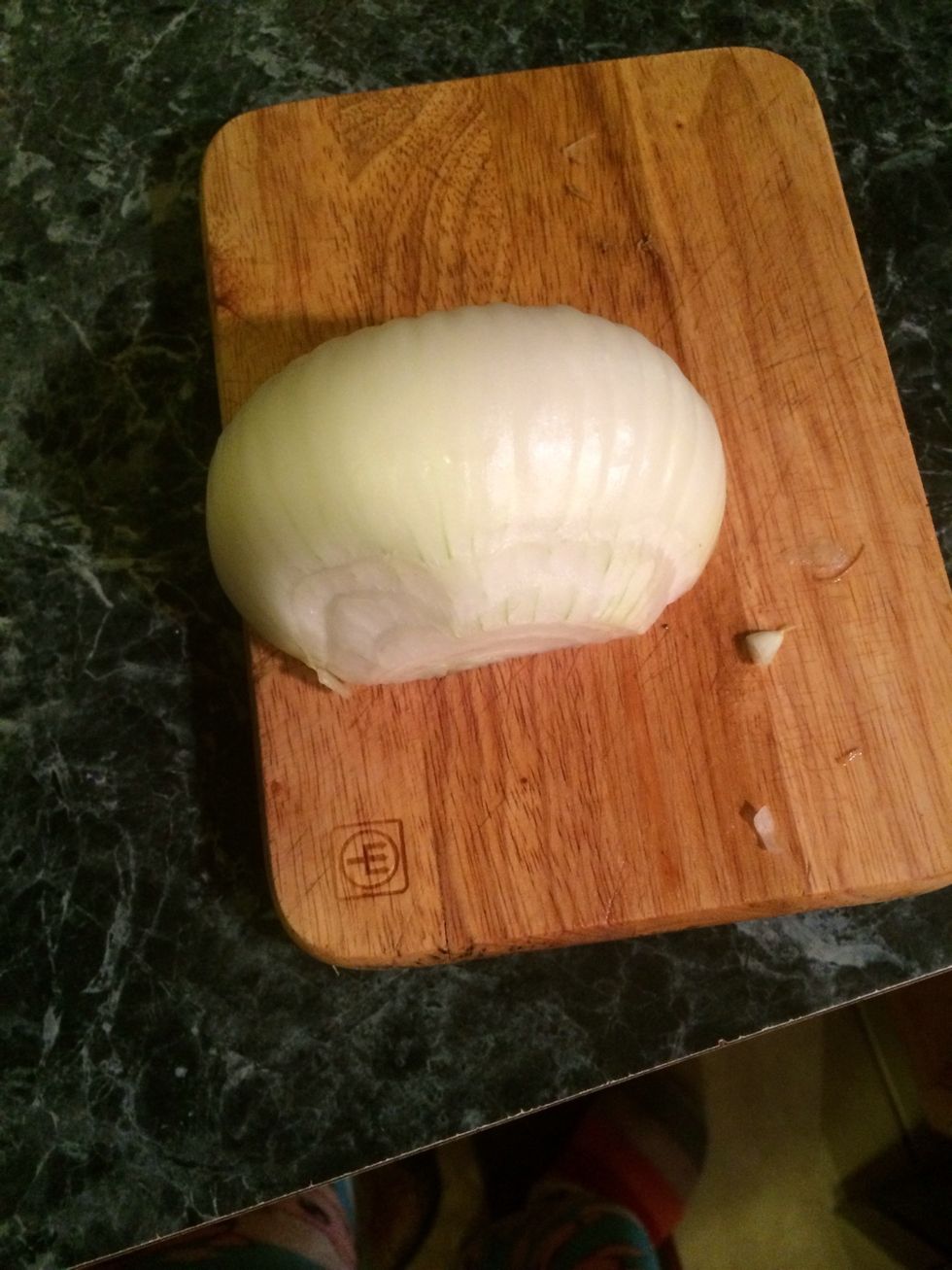 Now let's slice the onion (this recipe asks for one sliced onion. Feel free to use more than 1)😉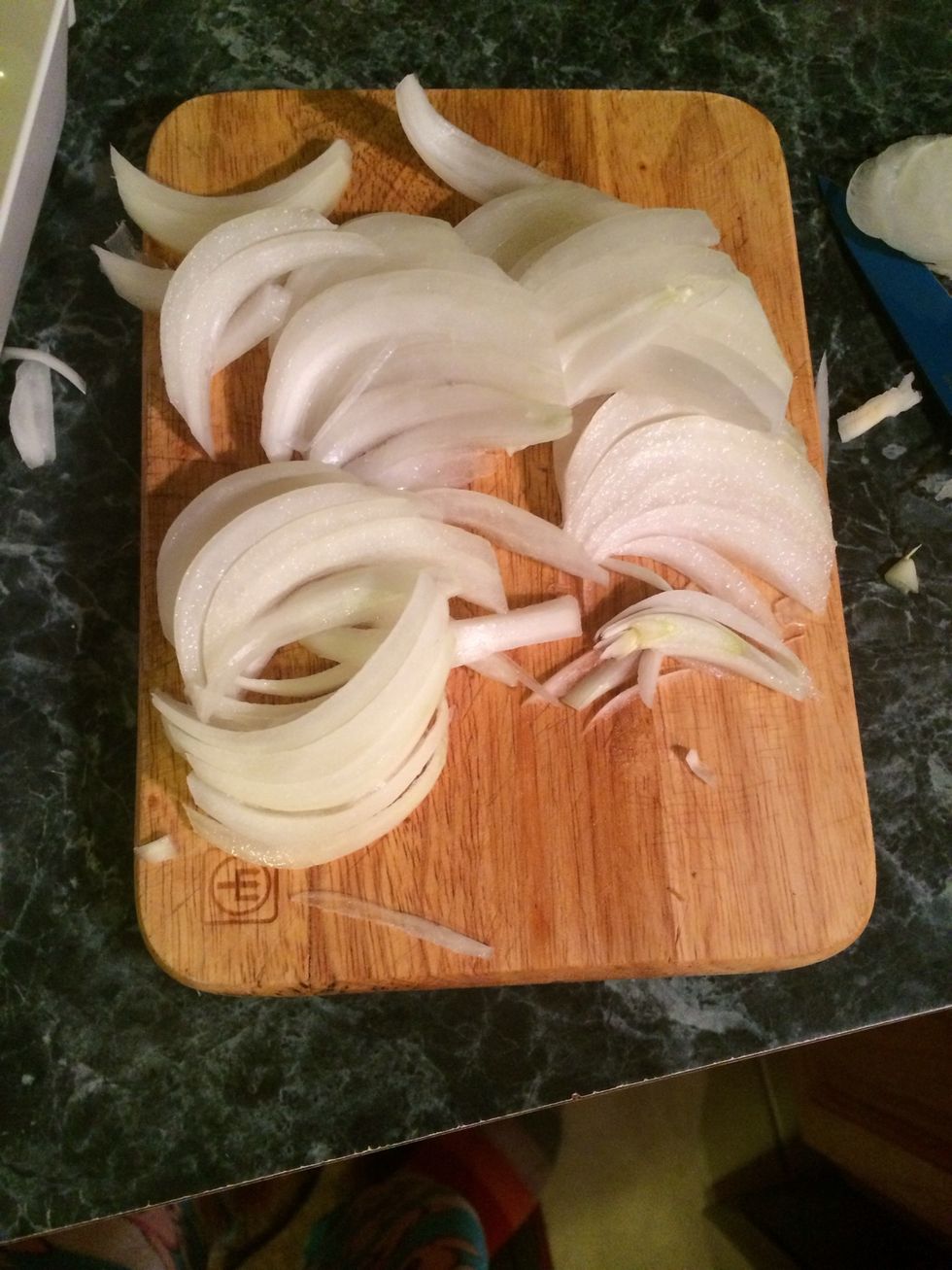 Like this or how ever you want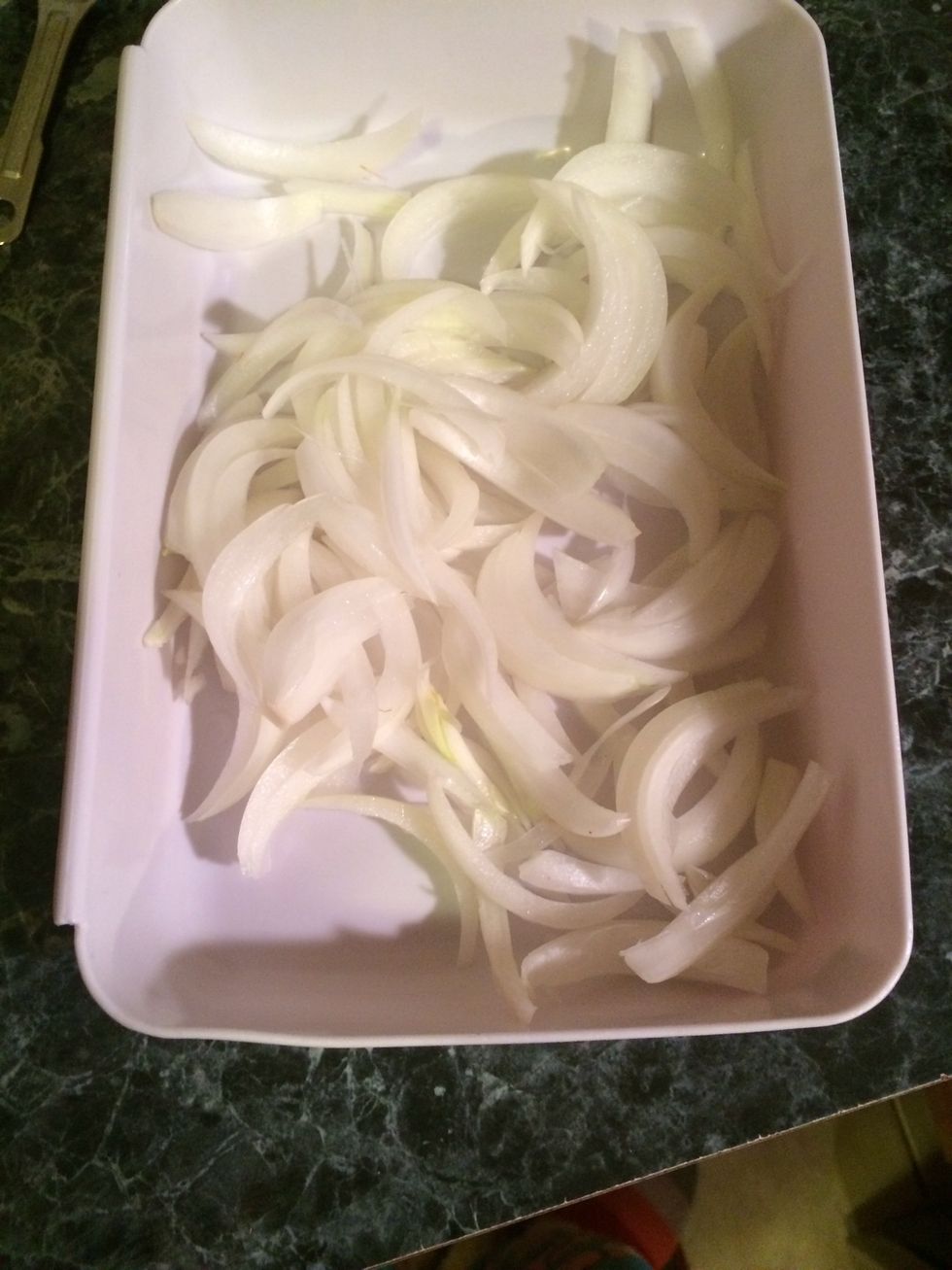 Put it in a dish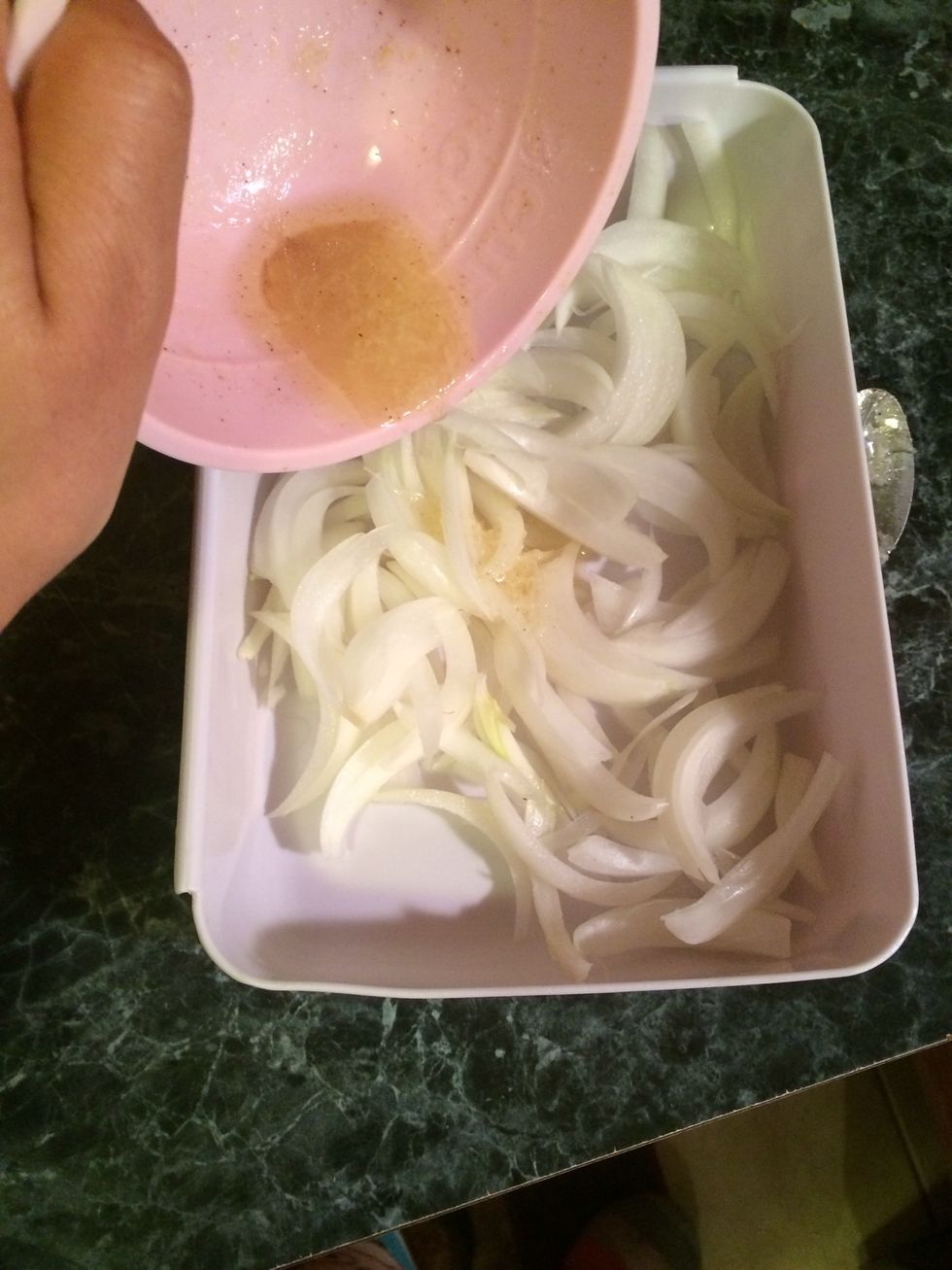 Add some of that mojo to the sliced onions, stir and set aside for now.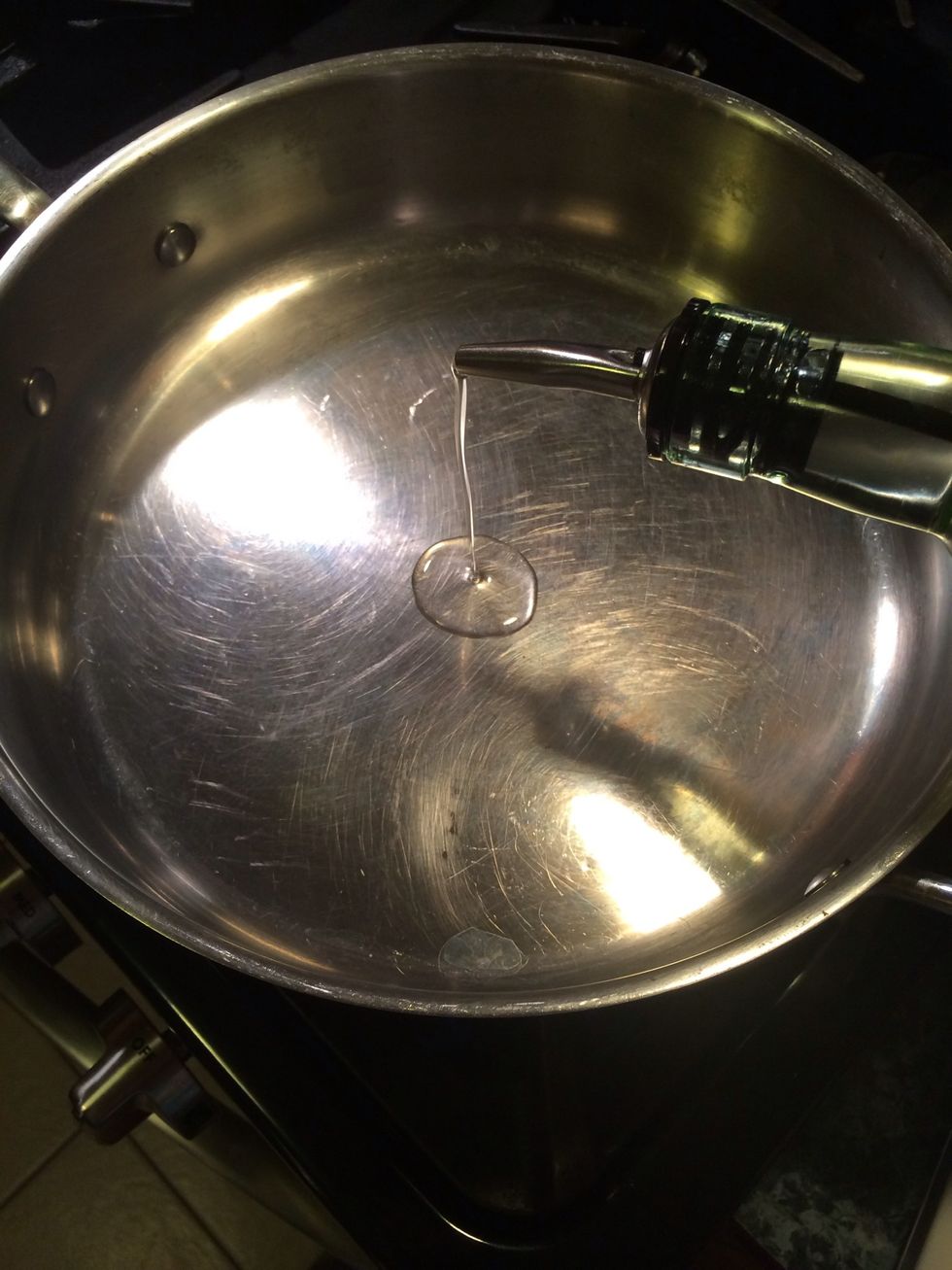 Take a pan set it over medium high heat. Pour about 1 heaping tbs of oil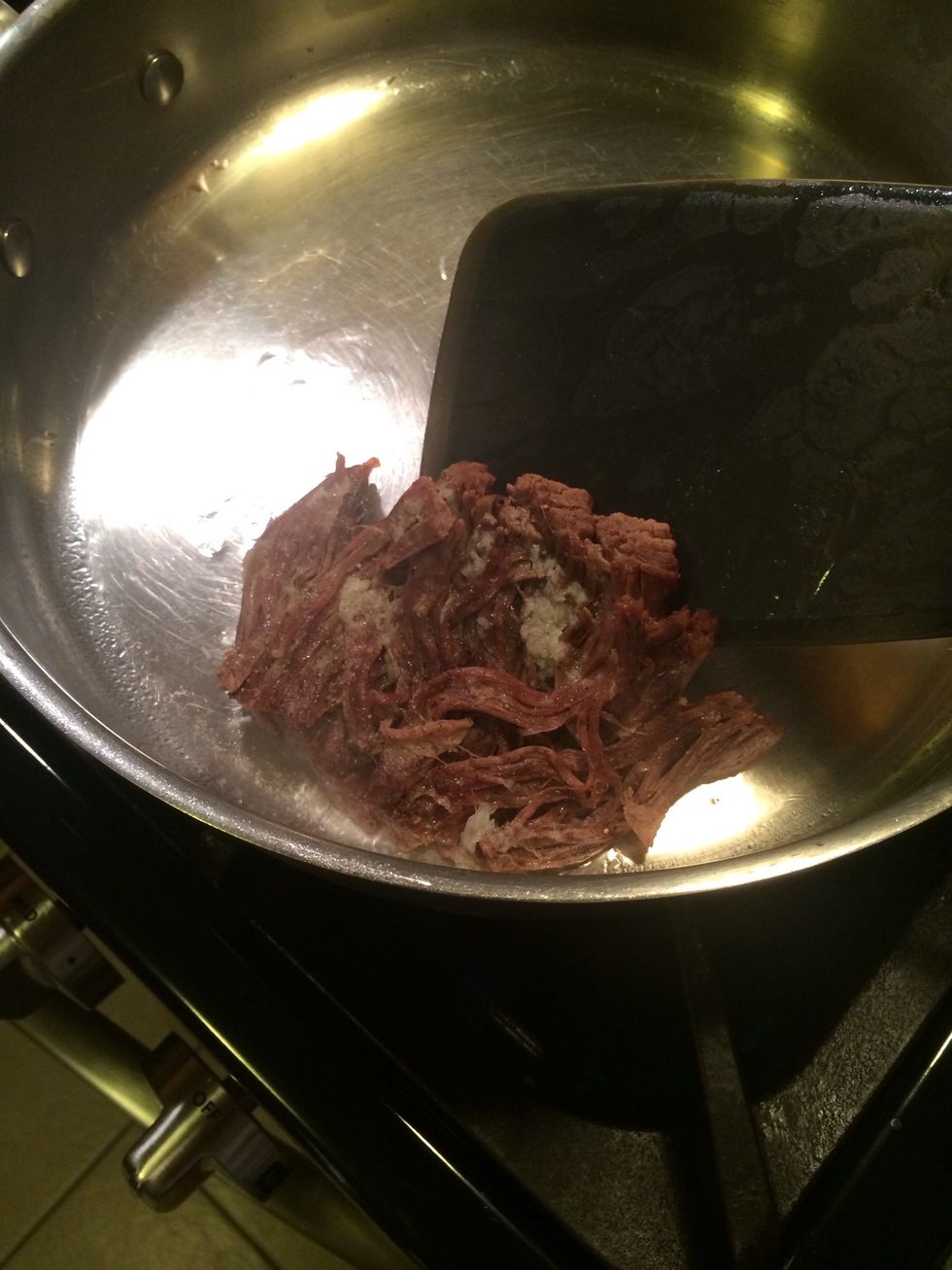 Add the marinated flank steak and allow it to cook until nice and crispy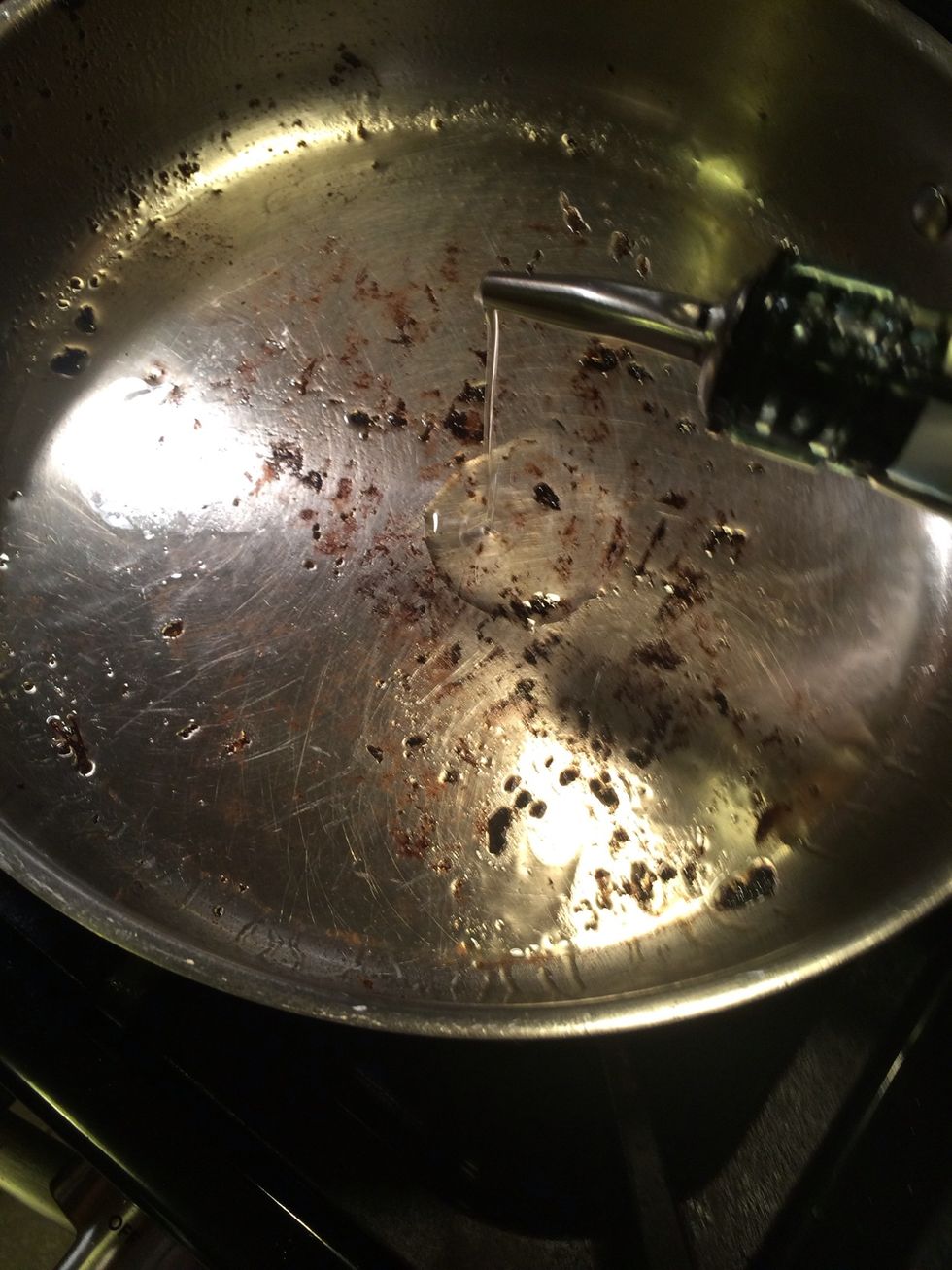 All the steaks are cooked. We will saute the onions in the same pan. Lower the heat to medium and add some more oil. About 1 tbs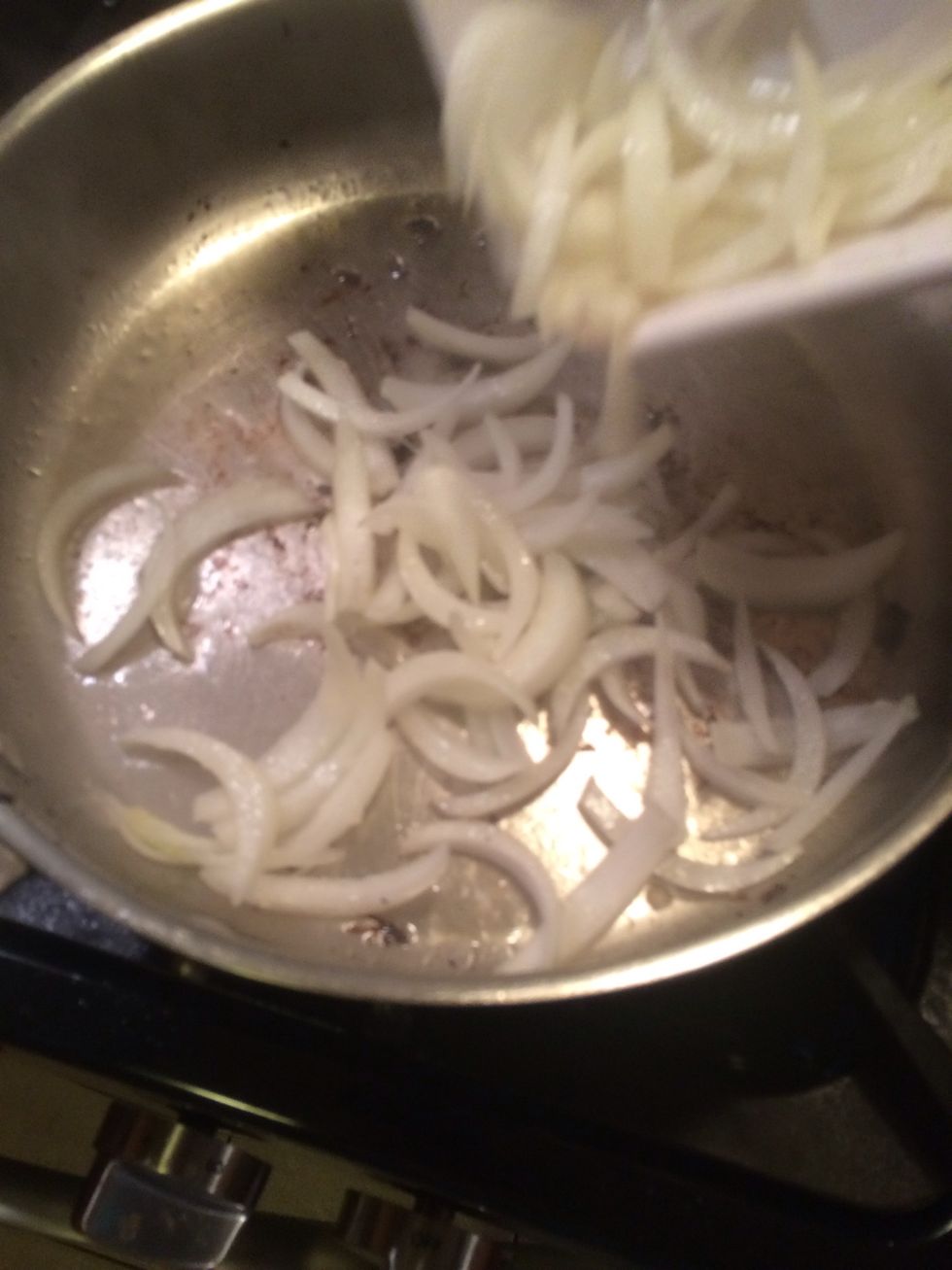 Add the sweet onions and allow it to cook for several minutes.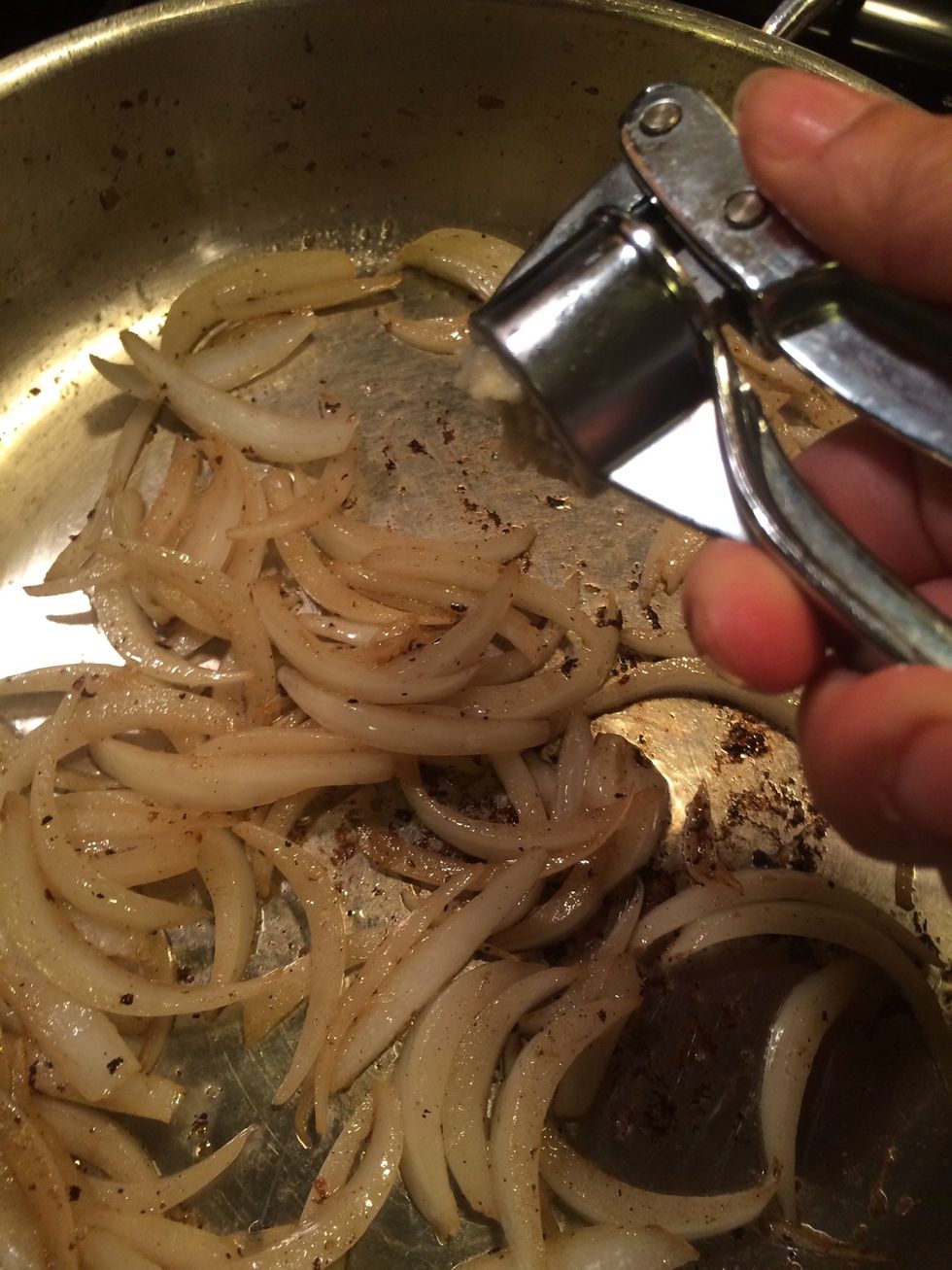 Add 1 crushed garlic clove(optional)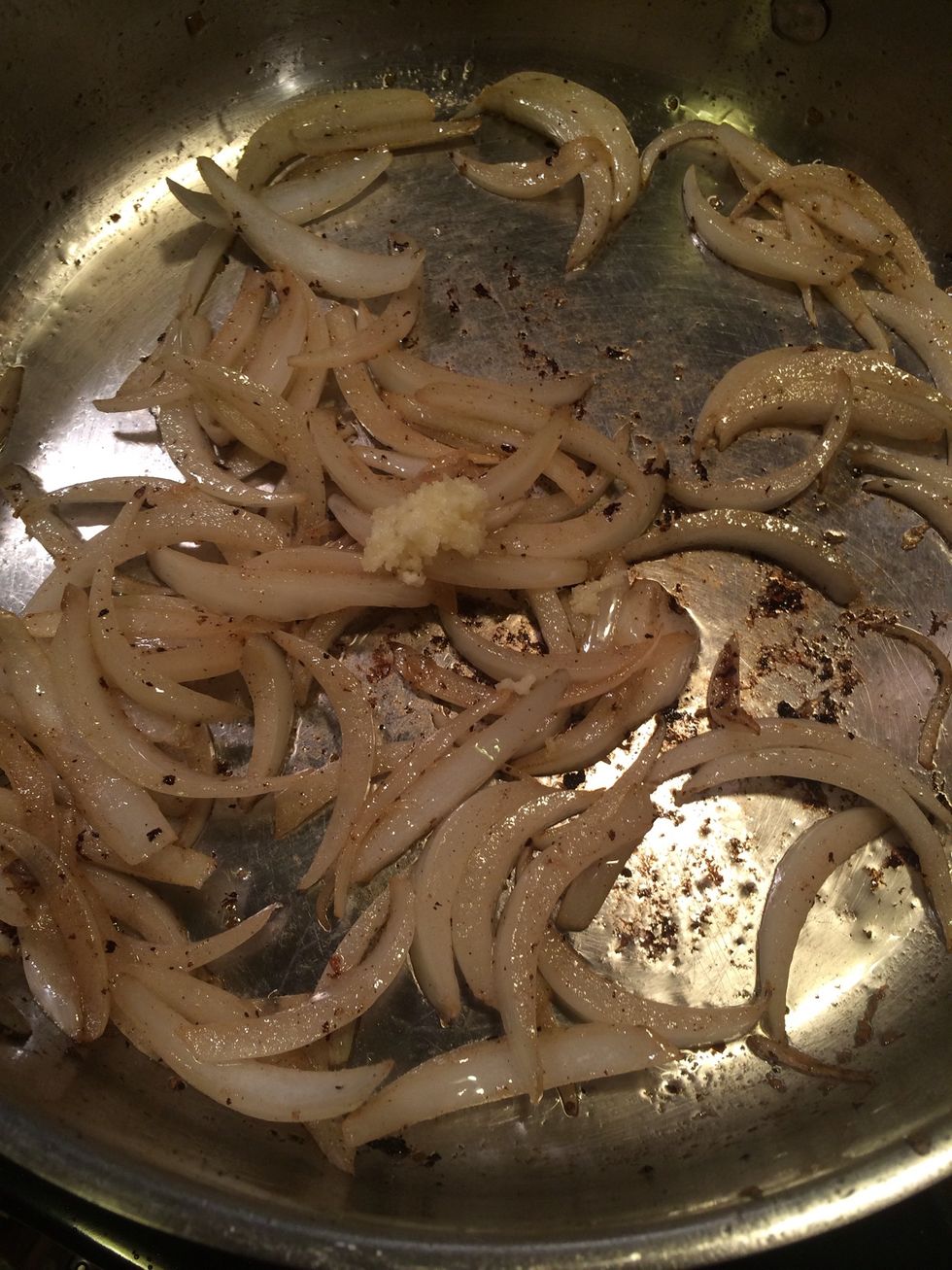 Mix it in well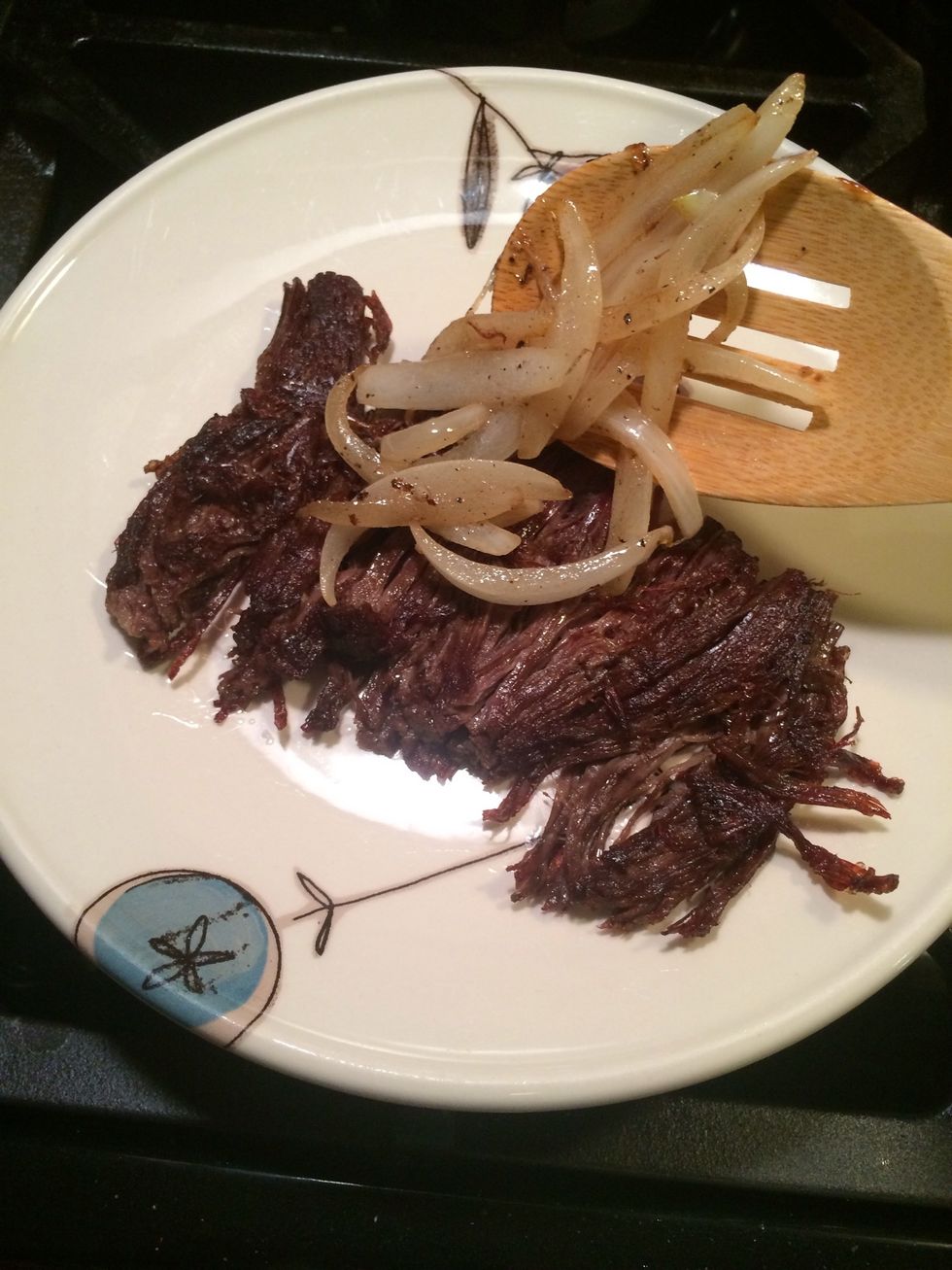 Add some onions to the top of your steaks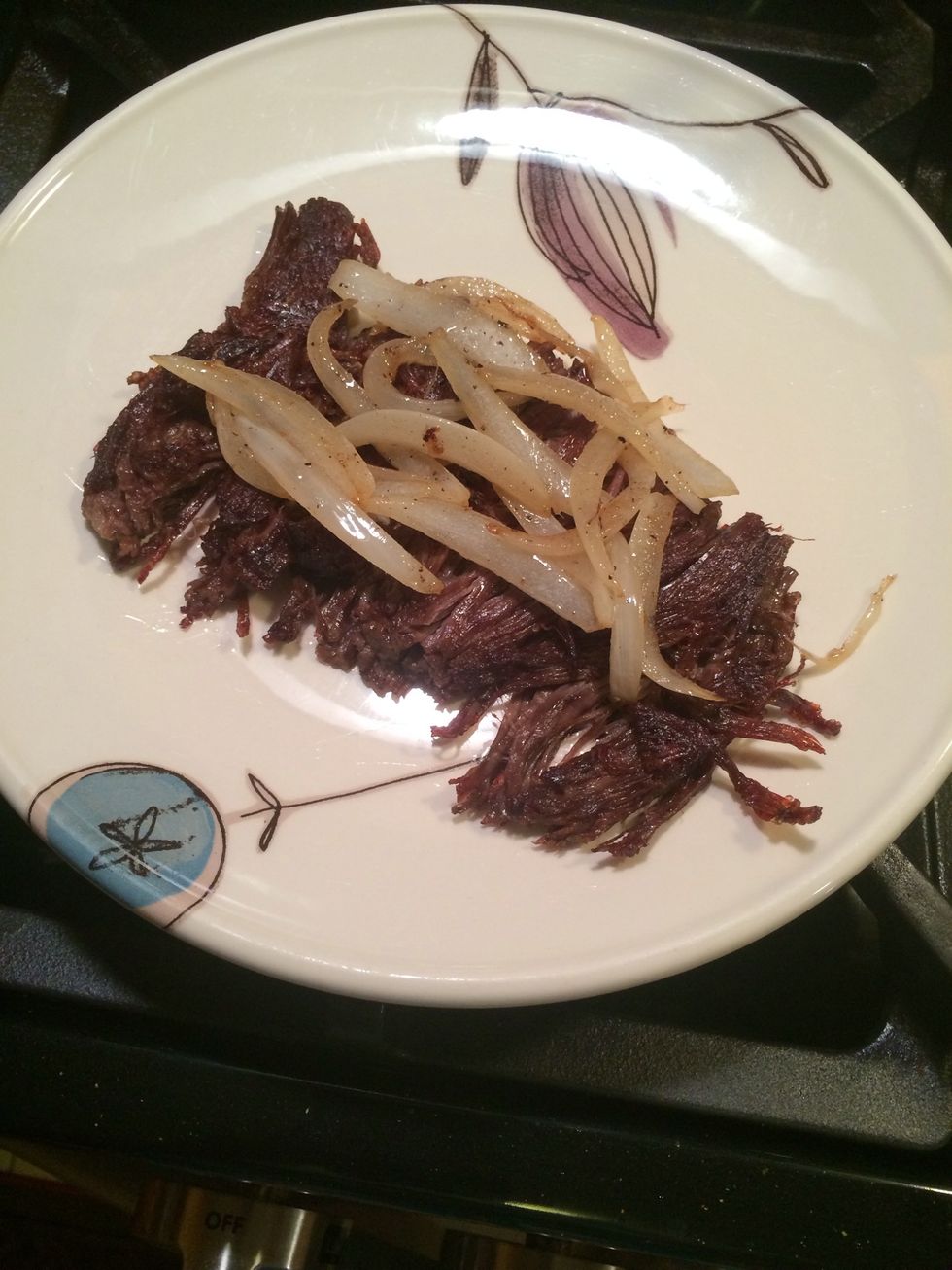 And enjoy
Serve with some white rice and black beans. Yum
1/2lb Flank steak
2.0 onions, l med & 1 lge
1.0 Med. green pepper
1/4tsp Ground cumin
1/4tsp Oregano
1.0 Bay leaf
10.0 Peppercorns
Salt to taste
MOJO
4.0Tbsp Olive oil
2.0tsp Garlic cloves, minced
4.0tsp Lime juice
4.0tsp Sour orange
1/4tsp Cumin
1.0tsp Salt or to taste
1.0 Lge Onion, sliced