Do you play Rock Paper Scissors to see who has to put the duvet back in its cover? We do! It's always such a pain. Until now. Here's a trick to putting the cover on and keeping it there.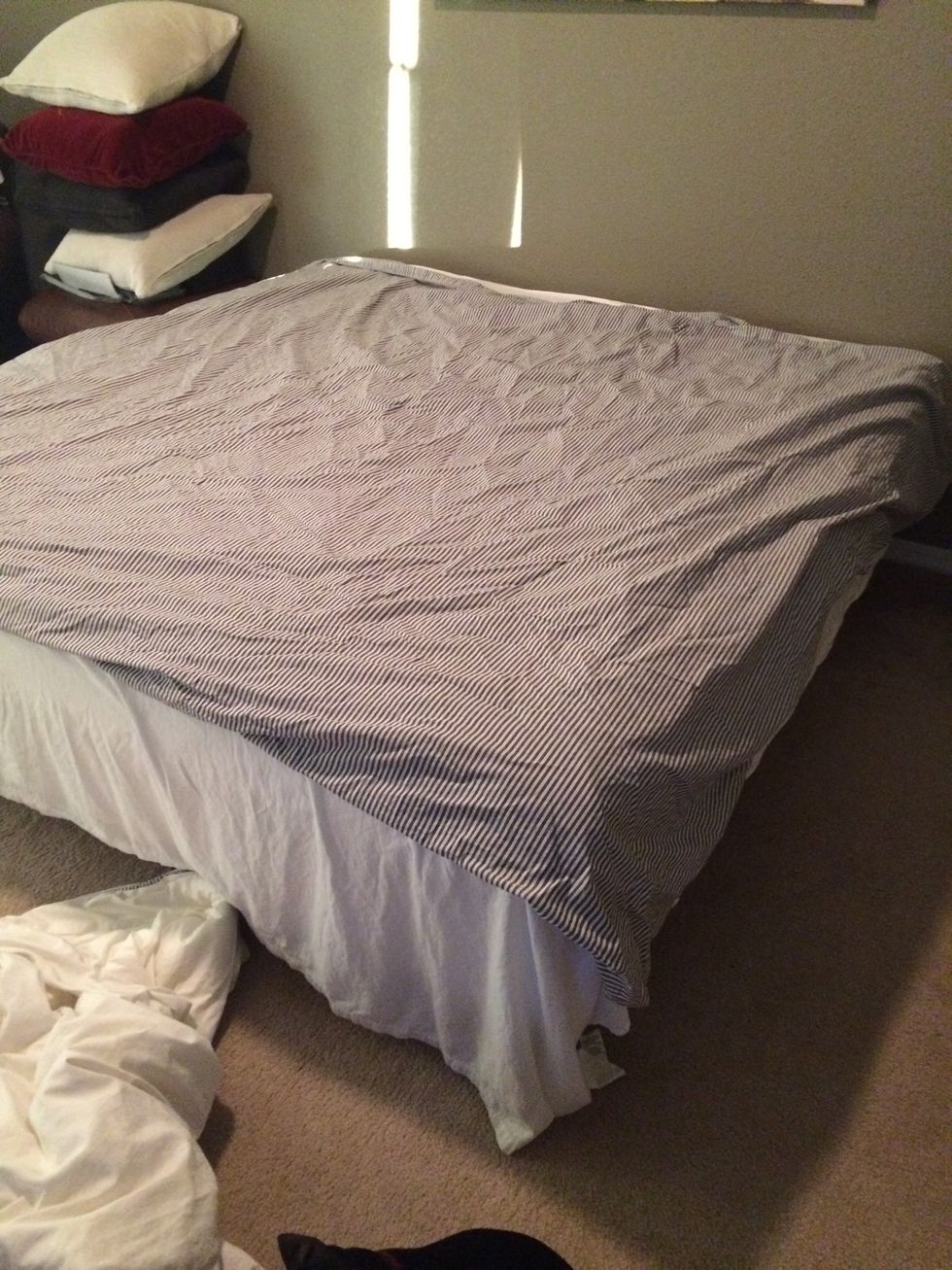 Start with duvet cover inside out on the bed (or floor) with the opening at the top.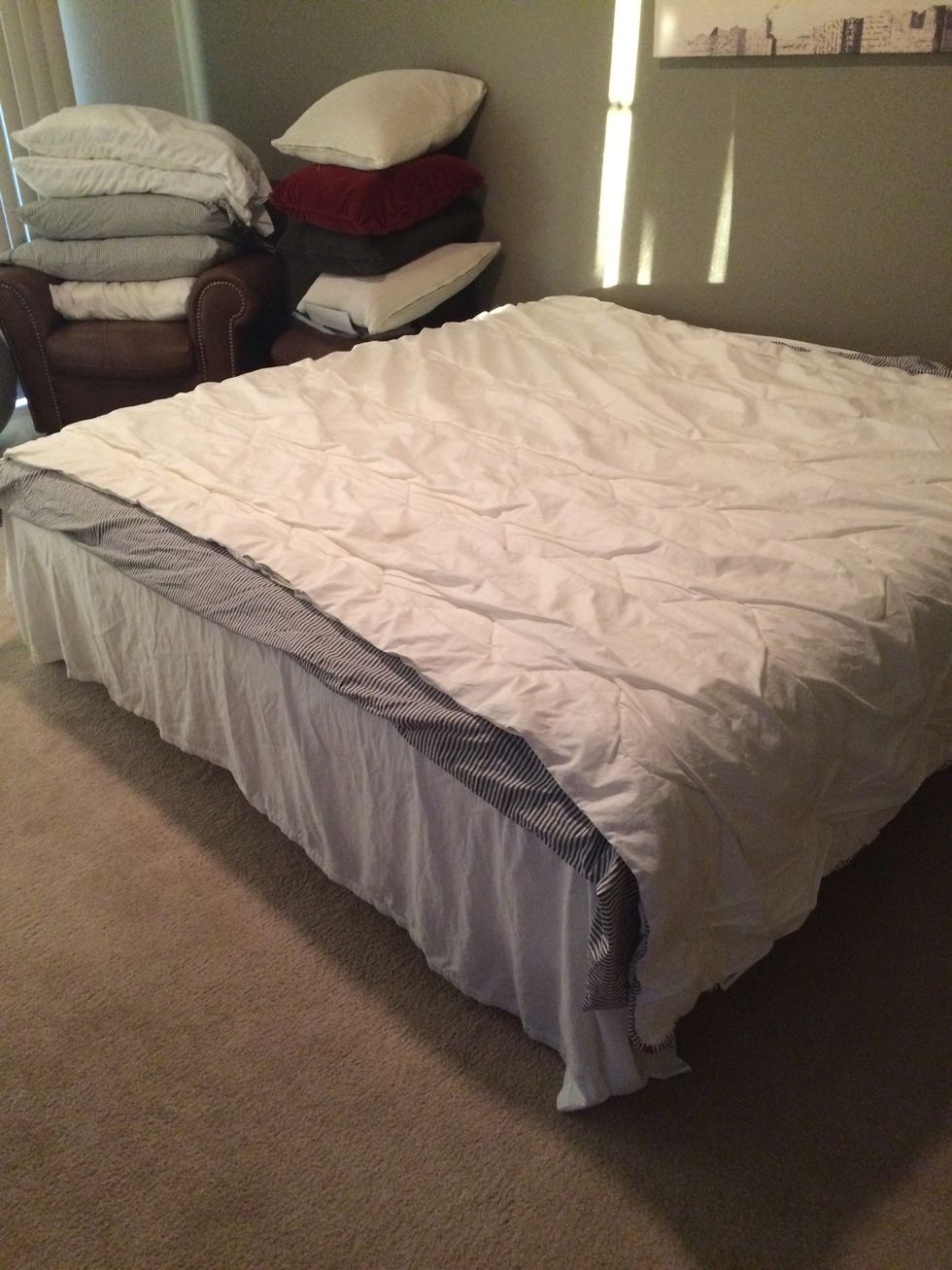 Line the duvet up with the cover, putting the right ends/corners together. ( I put markings on the bottom right and left corners so I always know, since this is a king and a little harder to tell)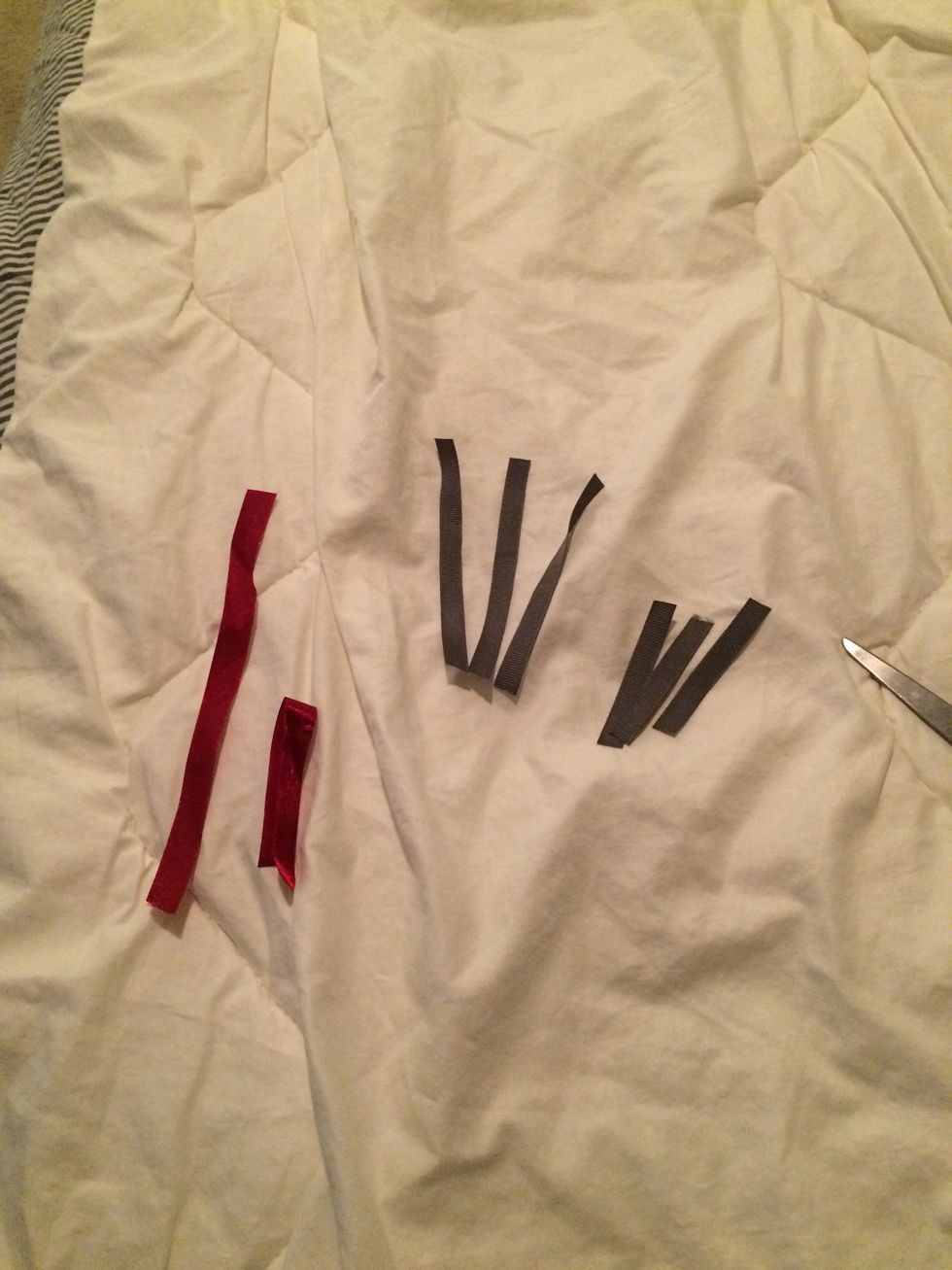 Cut your ribbon (color 1) into 6 pieces (3 short pieces ~2" long and 3 pieces 6+ inches) Cut 1 each of the same sizes for the ribbon in color 2. Each corner will have 1 small & 1 long piece.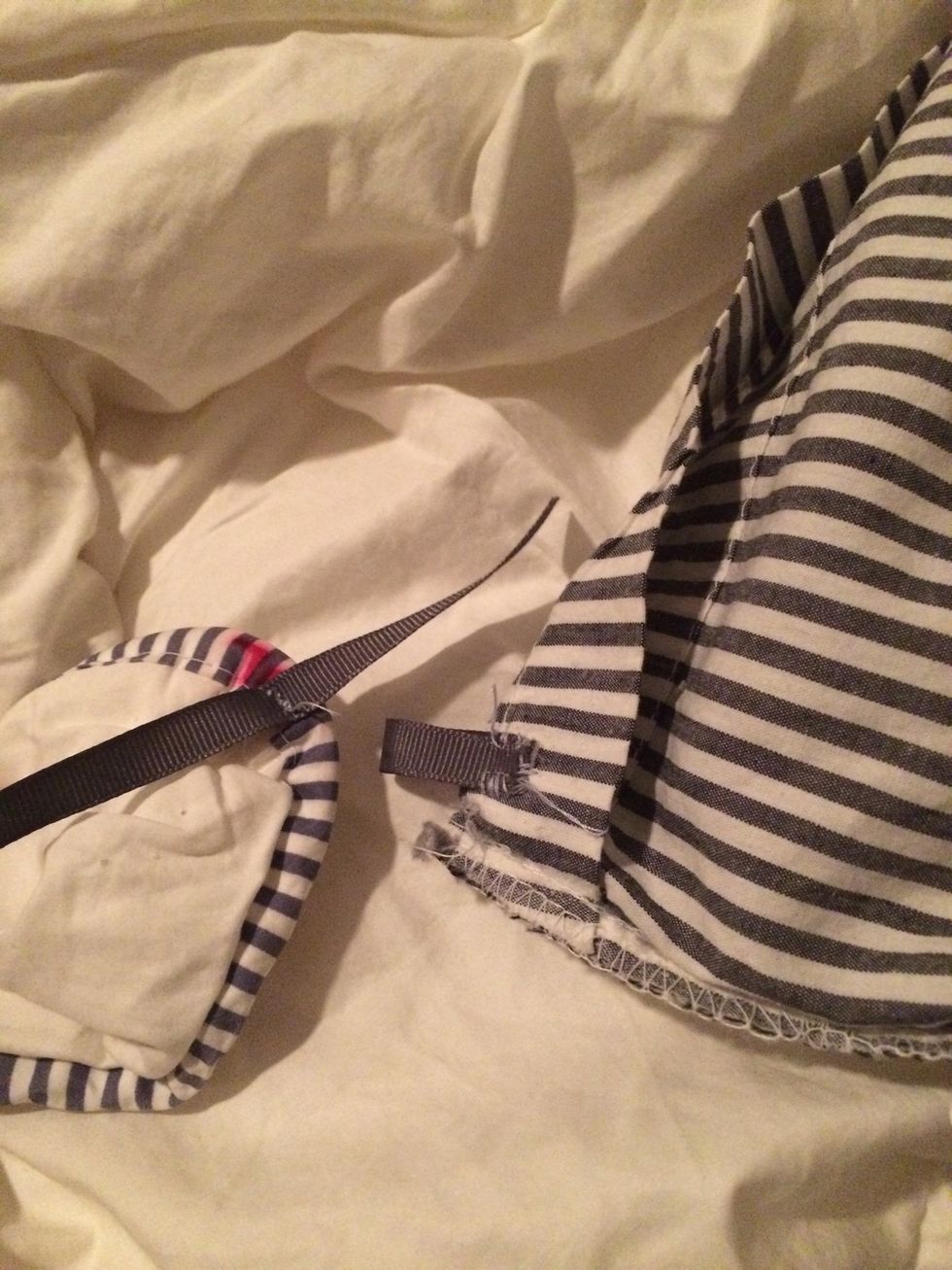 Stitch the center of the long piece to the duvet. Loop the short piece and stitch to the cover. (Or visa verse) this will connect the corners and keep the duvet in place inside the cover.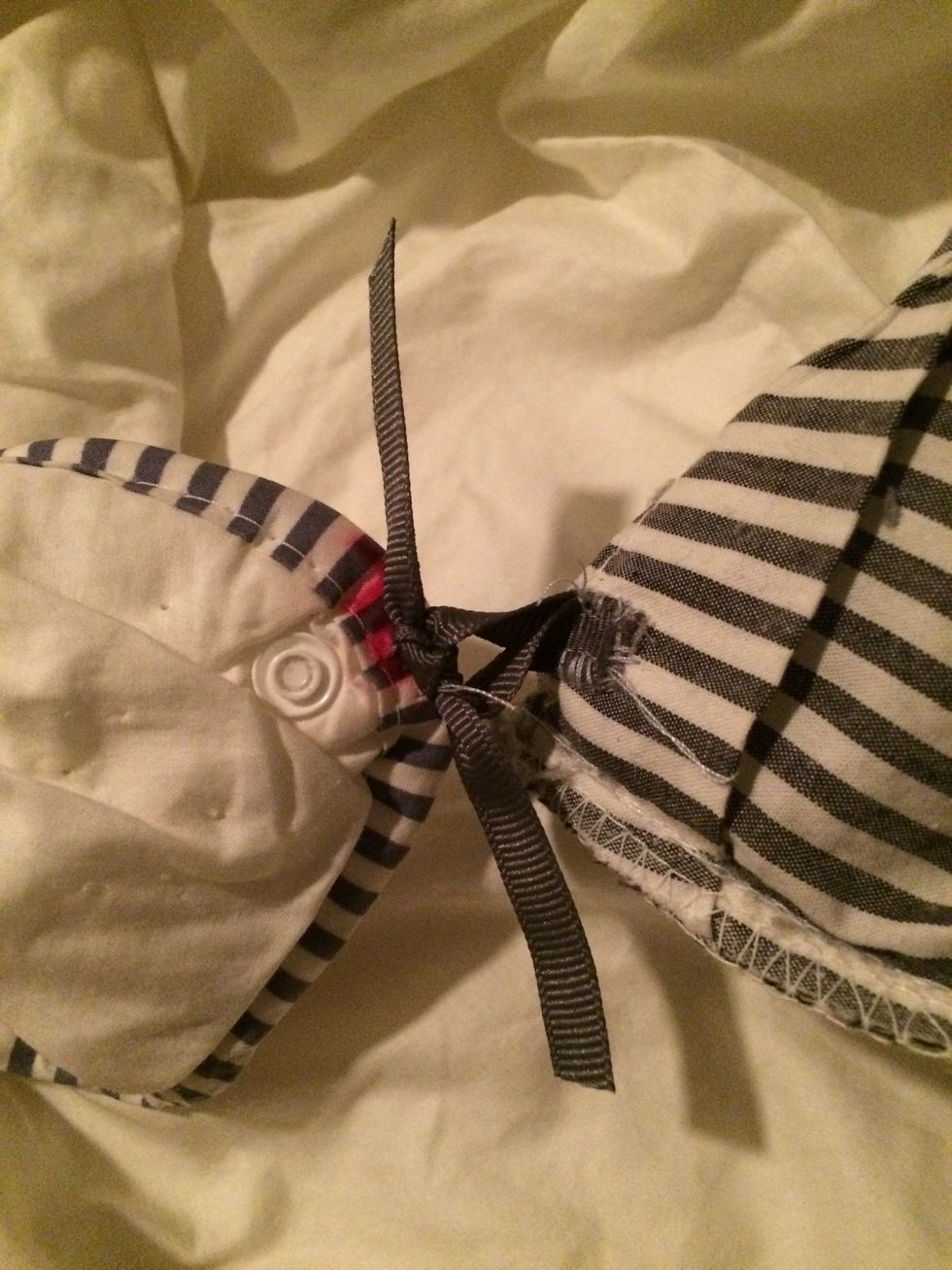 Tie the long piece, thru the loop. If you have an extra long ribbon for the tie, you can tie a bow for ease of undoing later. I used short ties and just double knotted. (A single knot doesn't stay)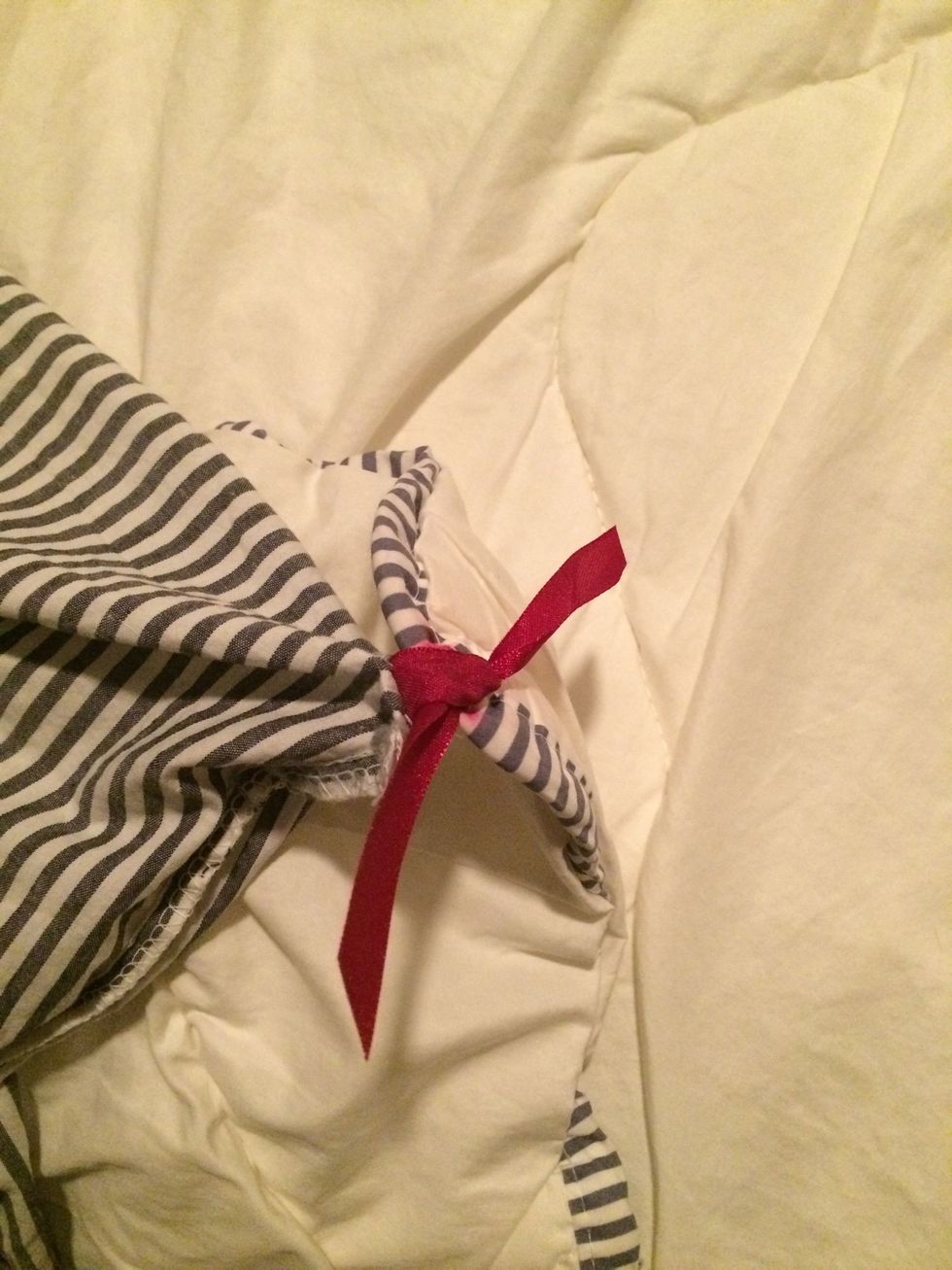 On one corner, do the same with the color 2 ribbon. This will allow you to line up the duvet and cover next time super quickly.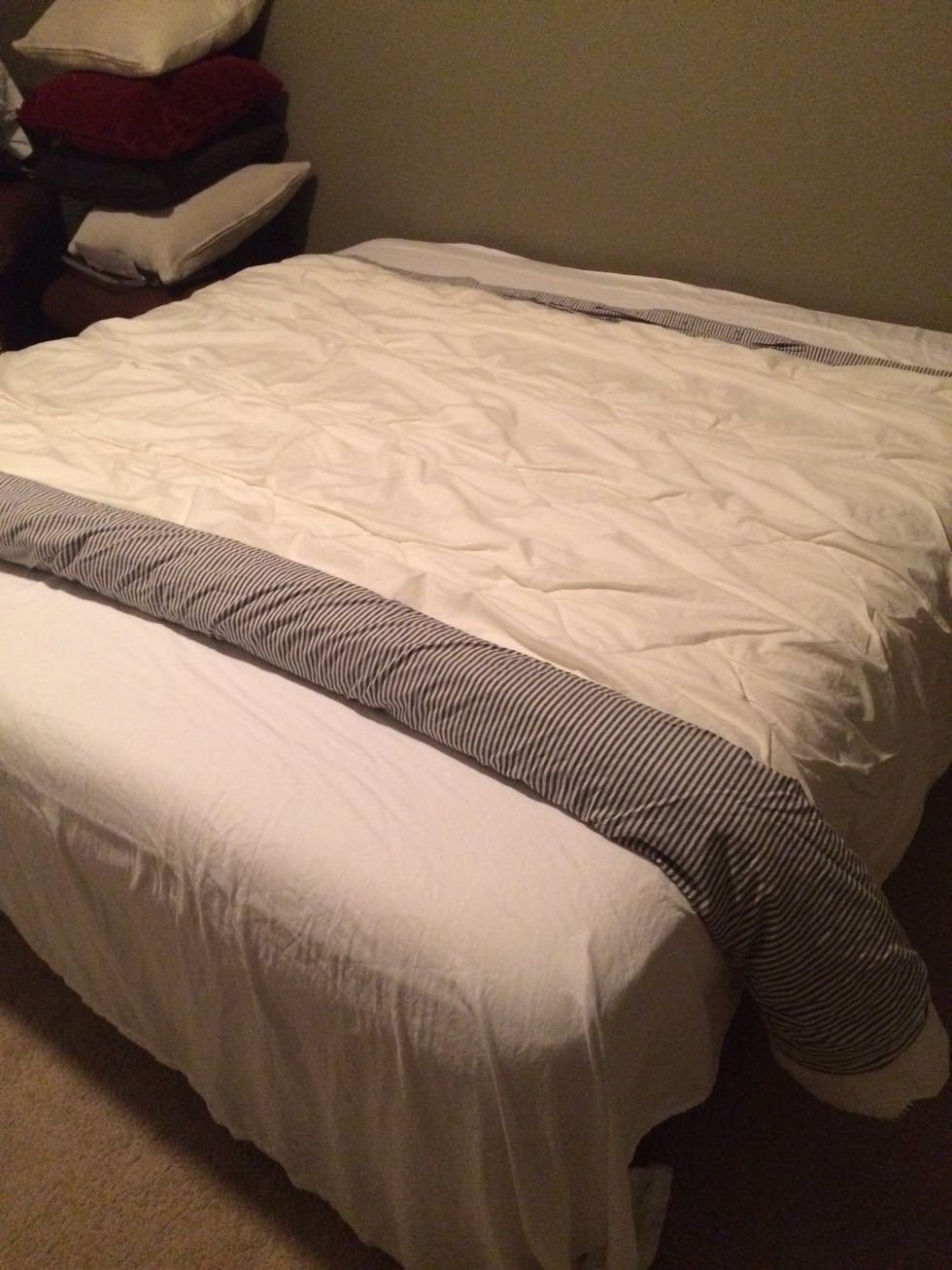 Now for the fun. Roll this guy up. Yep, simple as that, just roll it up to the top.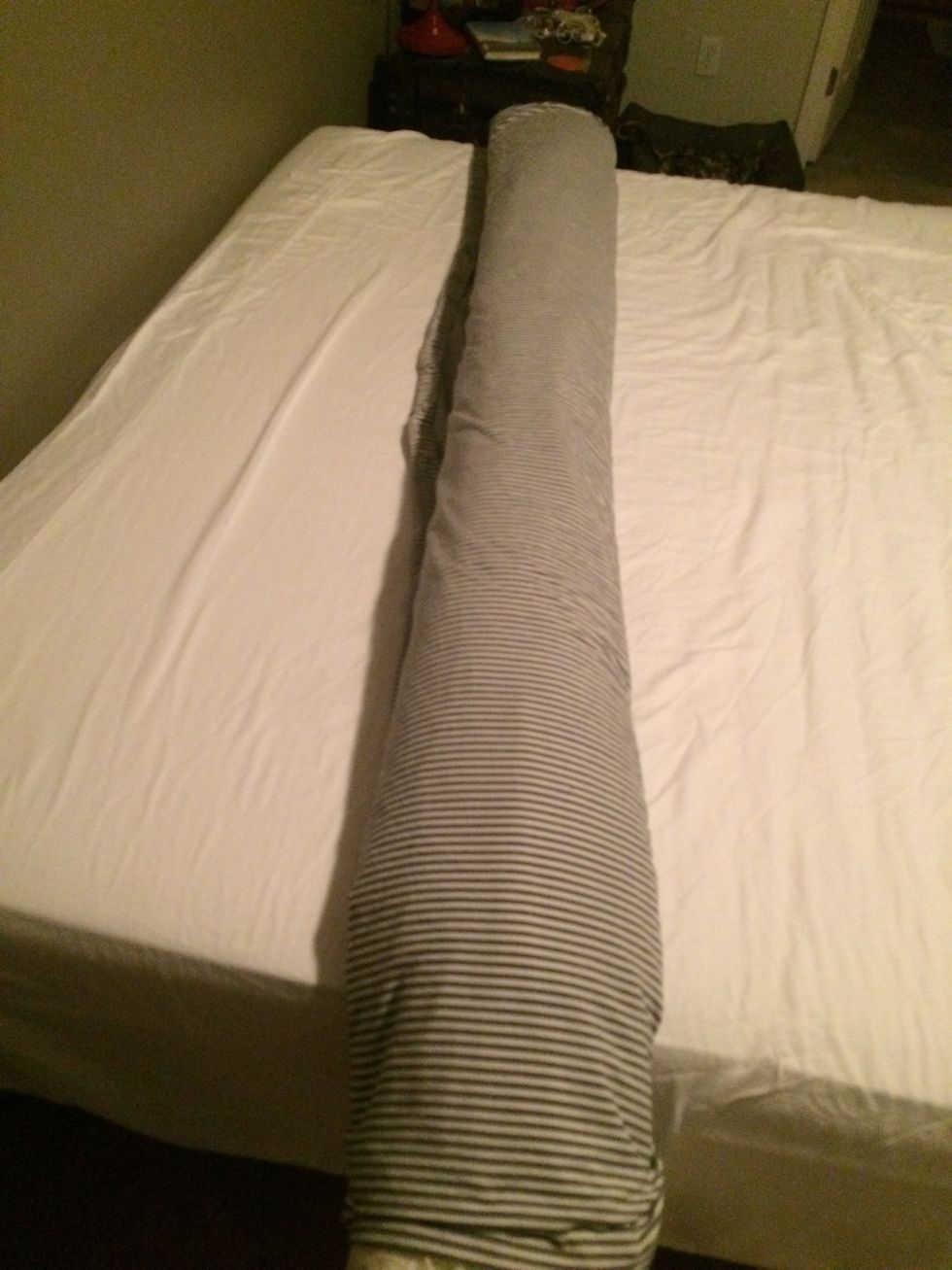 Once the whole duvet and cover are rolled up together, open the cover onto itself. (Think that little lip on those plastic sandwich bags) Fold the opening over the roll and start unrolling.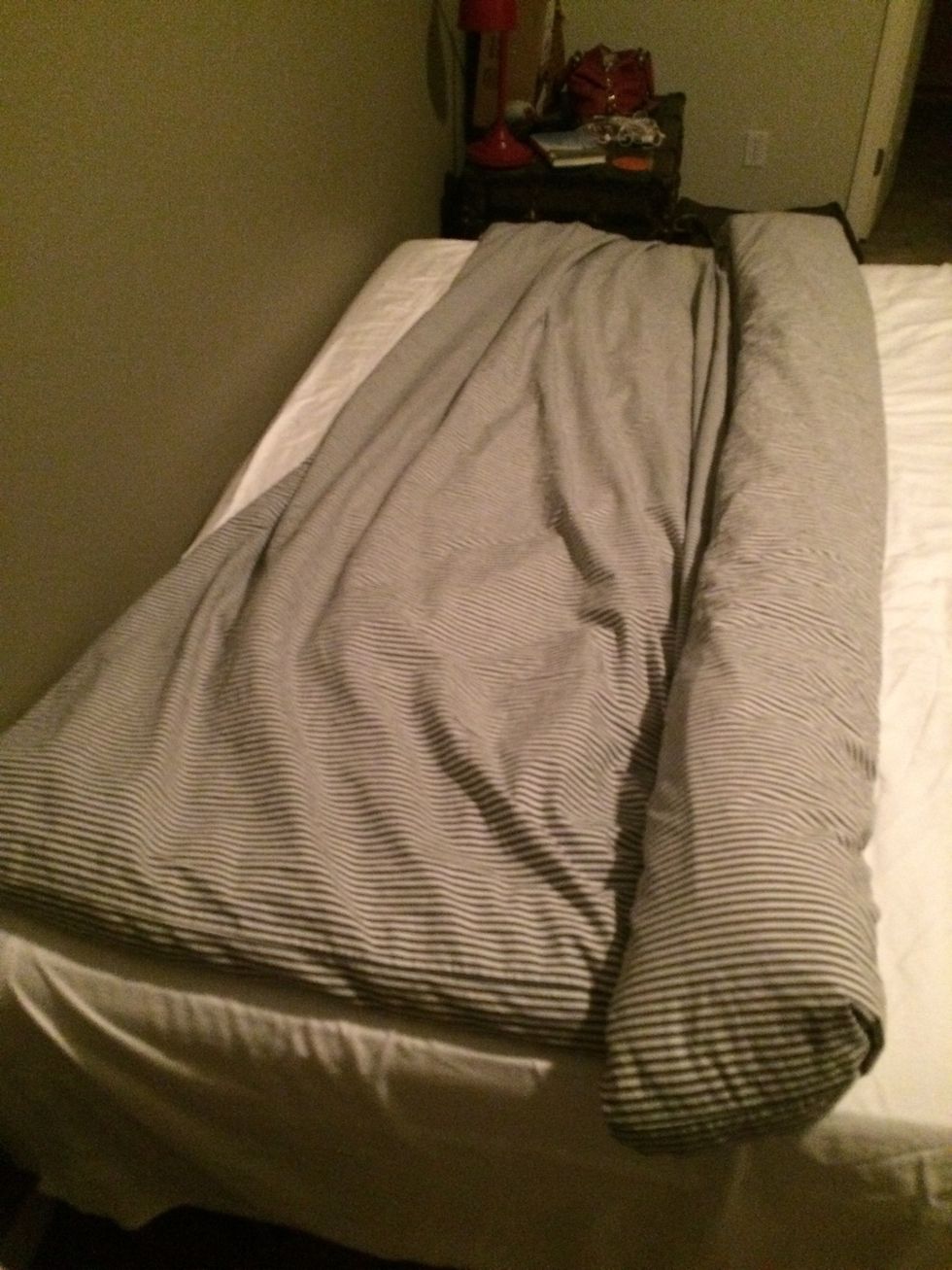 Unrolling process. Might need to pull on the fabric as you do this to keep it all aligned, otherwise you can shake the whole thing out after its completely unrolled.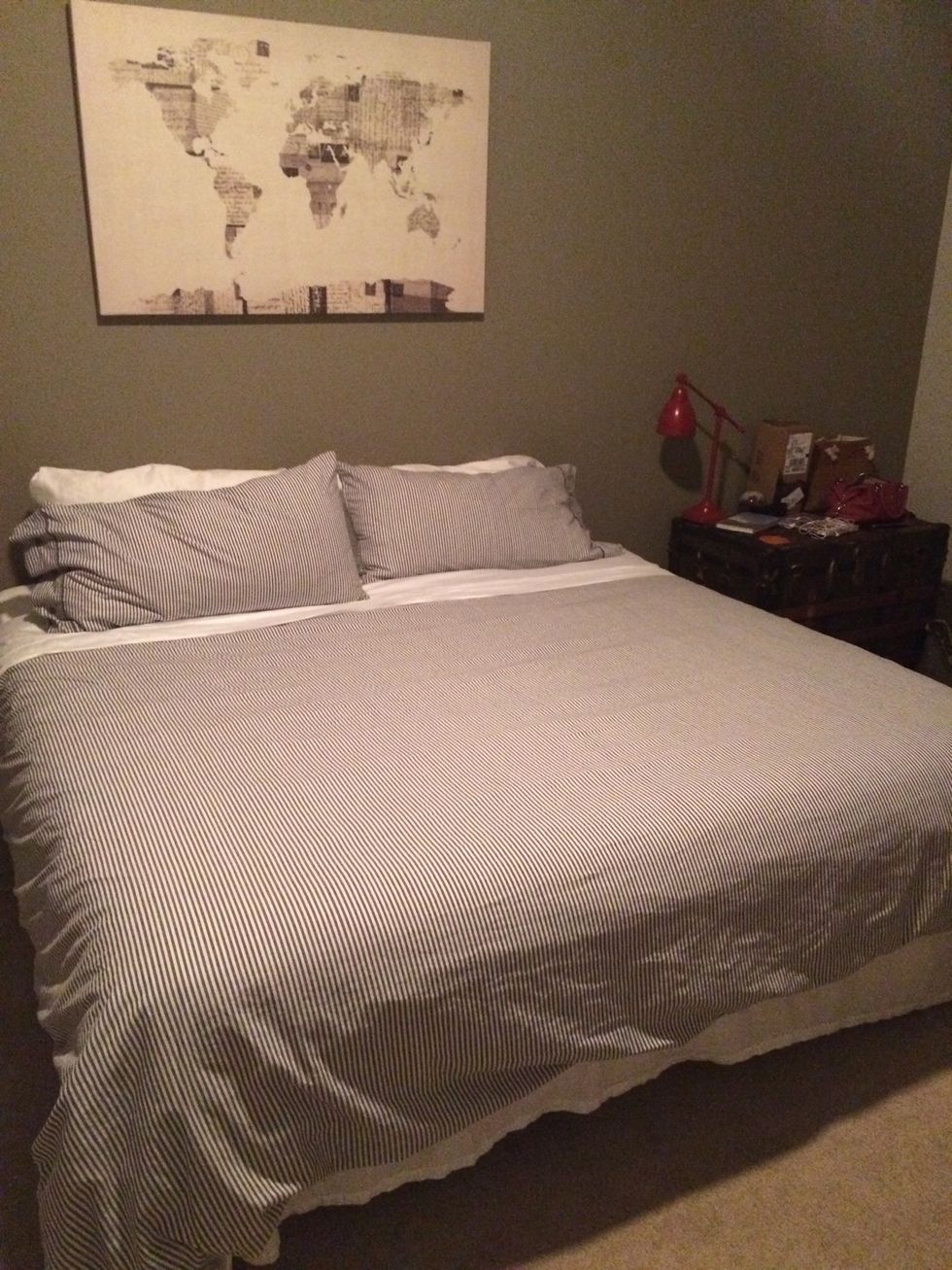 Done. Easy peasy from here on out! What used to take 2 people at least 10 minutes, now can be done by 1 in just a few. Yay for efficiency!
If your duvet still seems to move around a lot (like bunch up on 1 side) you can do the same process to the sides as the corners. You'll end up with more ties but less headache in the long run.
1.0 Duvet
1.0 Duvet cover
2.0ft Ribbon - color 1
1.0ft Ribbon - color 2
1.0 Sewing needle or machine
Thread