How to make use of stocks on iphone/ipad
Lets find a useful purpose for the 'Stocks' app on the iPhone/iPad ! Currency values are a handy substitute.
18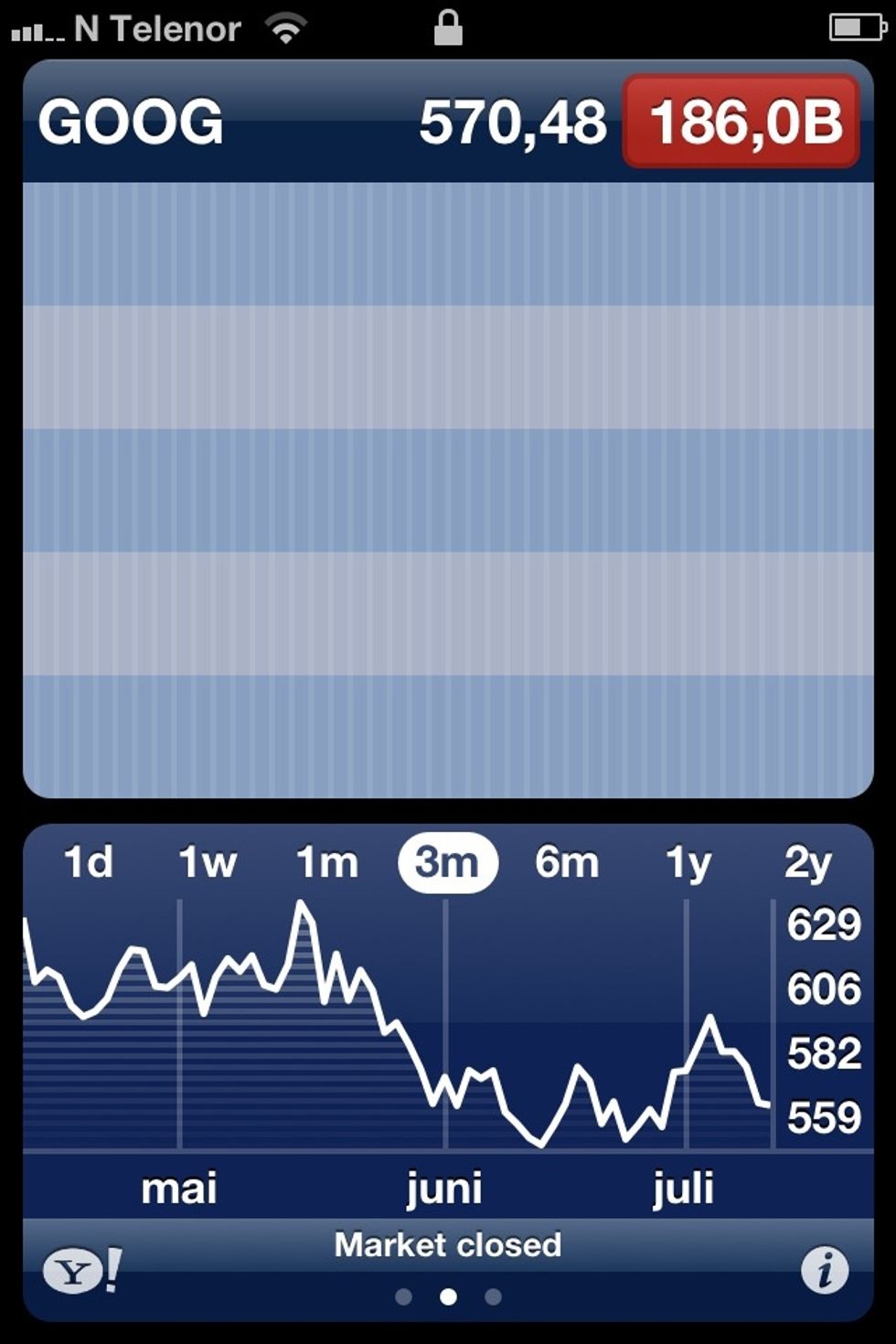 Open up 'Stocks', and you will find something like this. Useless. Press the little '!' in the lower right corner of the screen to advance to the next screen.
Remove all unwanted stocks, and press the '+'-sign at the top left to start adding currency values.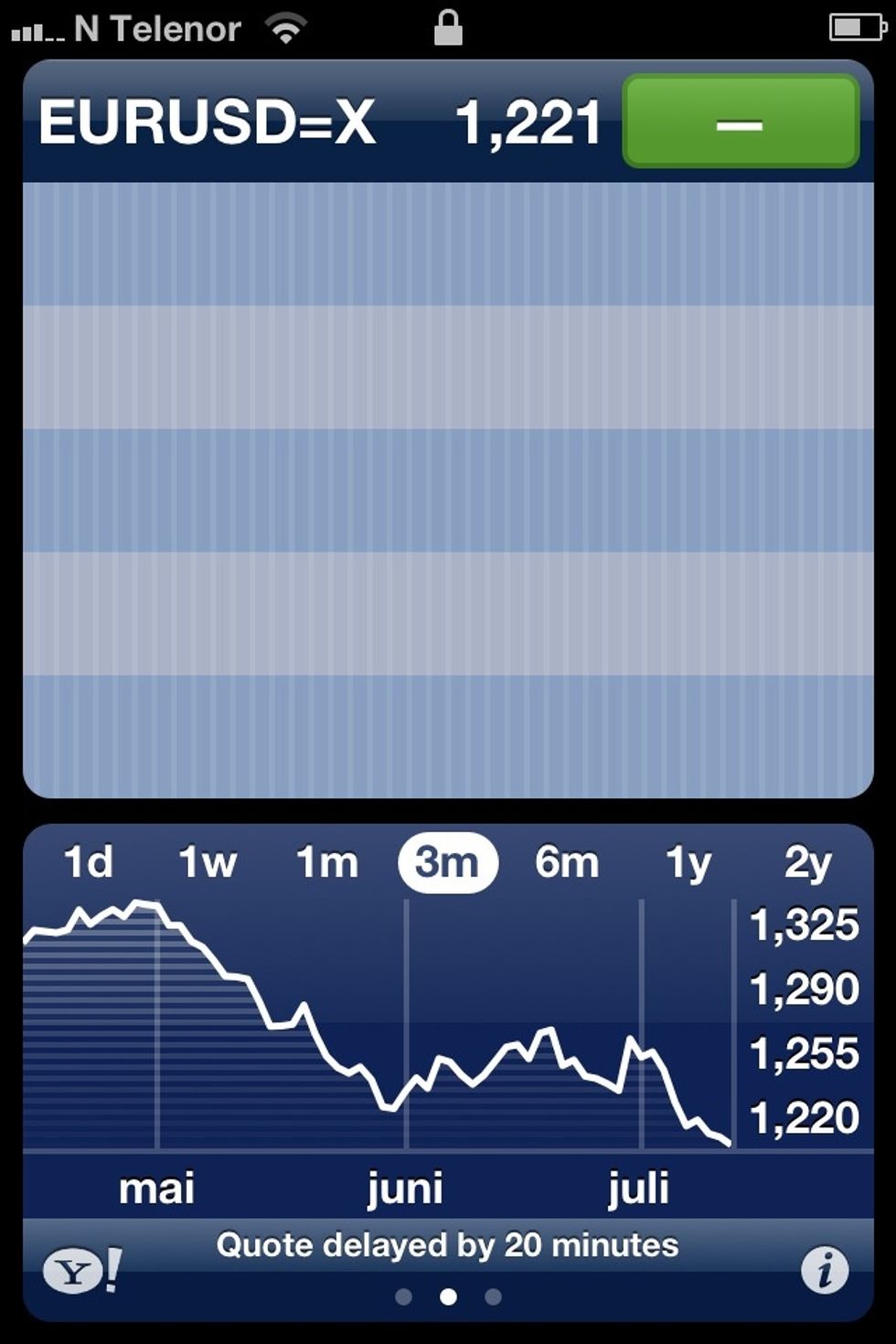 The code is what you see on the screen here, and it translates to how many dollars ($ - USD) one Euro (€ - EUR) will cost. Very useful if you're planning a vacation, or just a little shopping.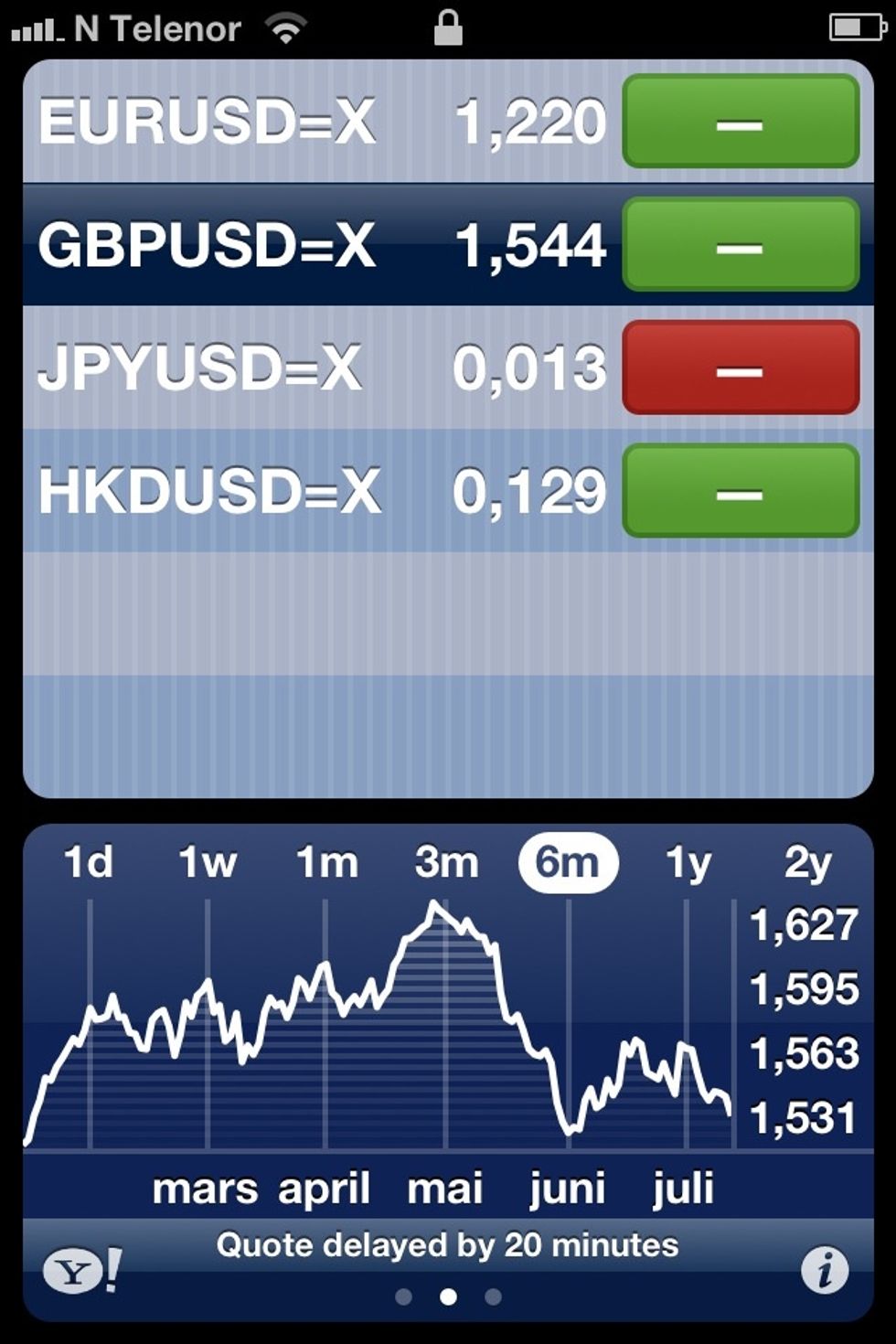 Here are a couple more suggestions! Remember; you can use other currency than USD as well.