Reusing the can before recycling it
The first thing you need is an empty can of a beverage of your choice
I've found this works best with 12 oz aluminum cans. Others may not result in a smooth "lip".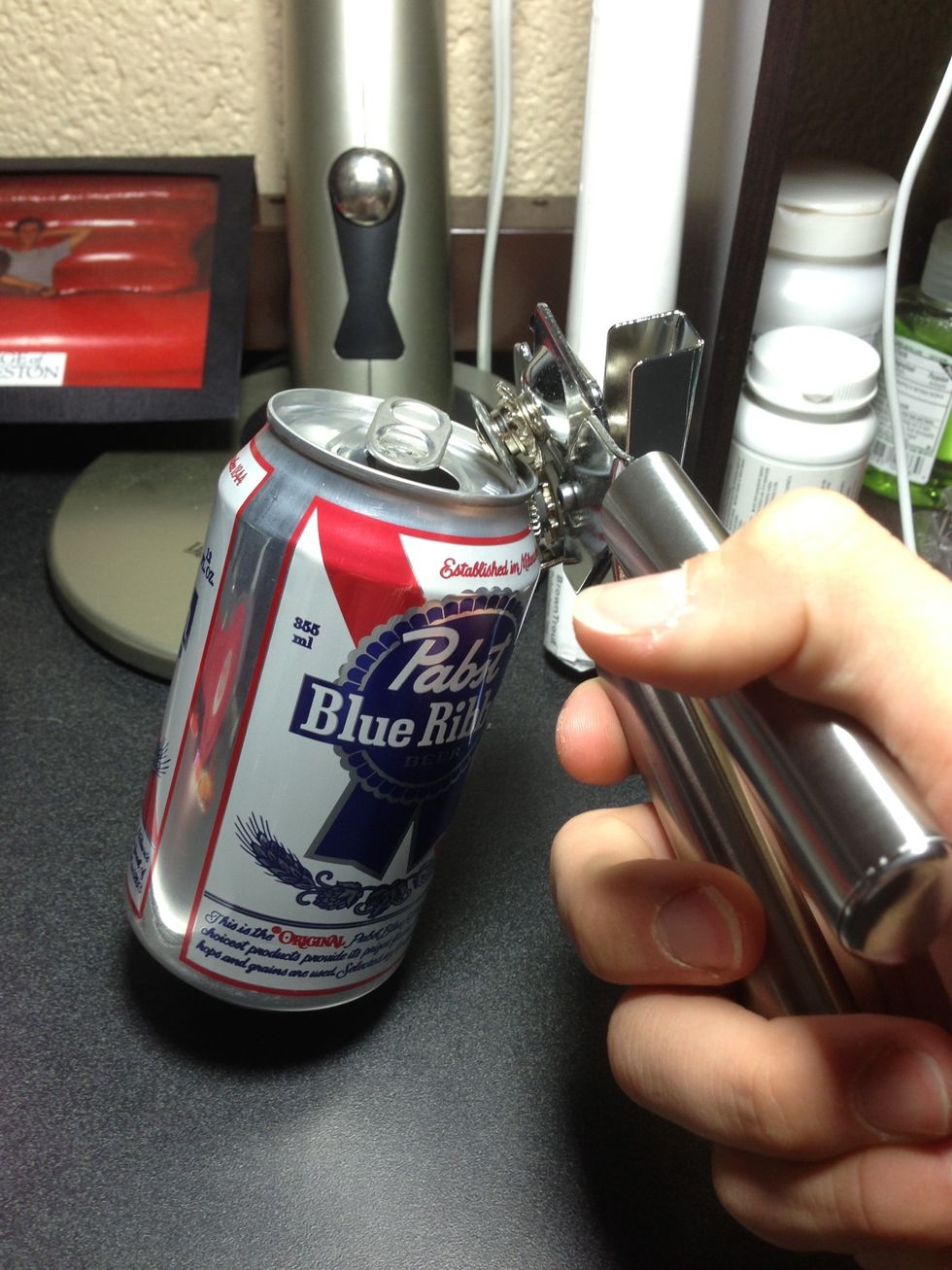 Take the can opener and apply to the rim of the can
Proceed with "opening the can"
Remove top and discard. Unless you find another craft to use it for.
Be sure to remove the tab for donation to your local charity organization e.g. Ronald McDonald House
Clean out can interior (I usually run it under hot water)
Use the empty can to hold whatever you please.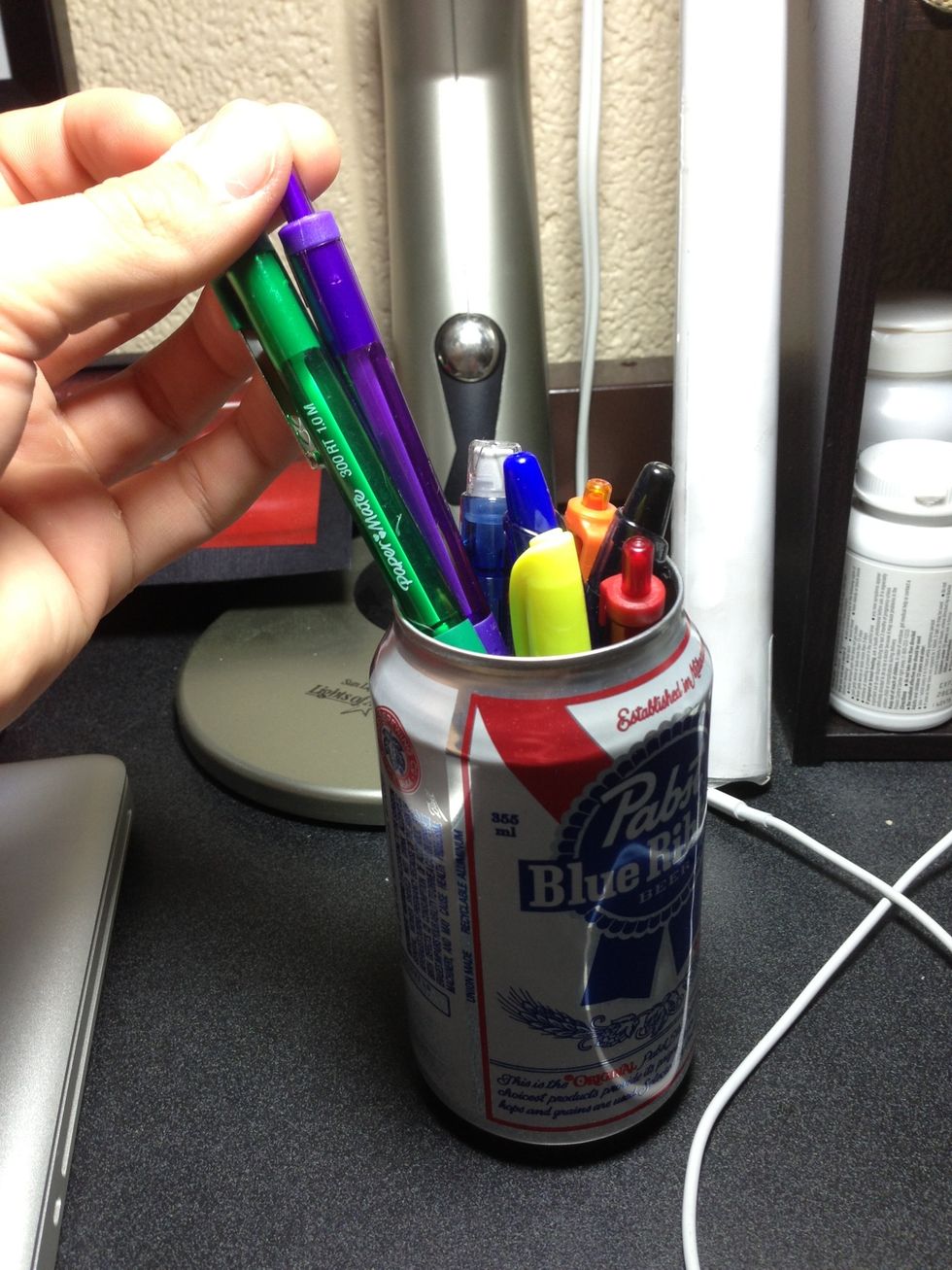 Perfect as a pen or pencil holder, or even a cup for other drinks. Enjoy!