I had 1/2 a left over chicken. I don't know how you feel about eating the same for several days, but I get tired of the same dish. So I made 2 new dishes out of my chicken.
2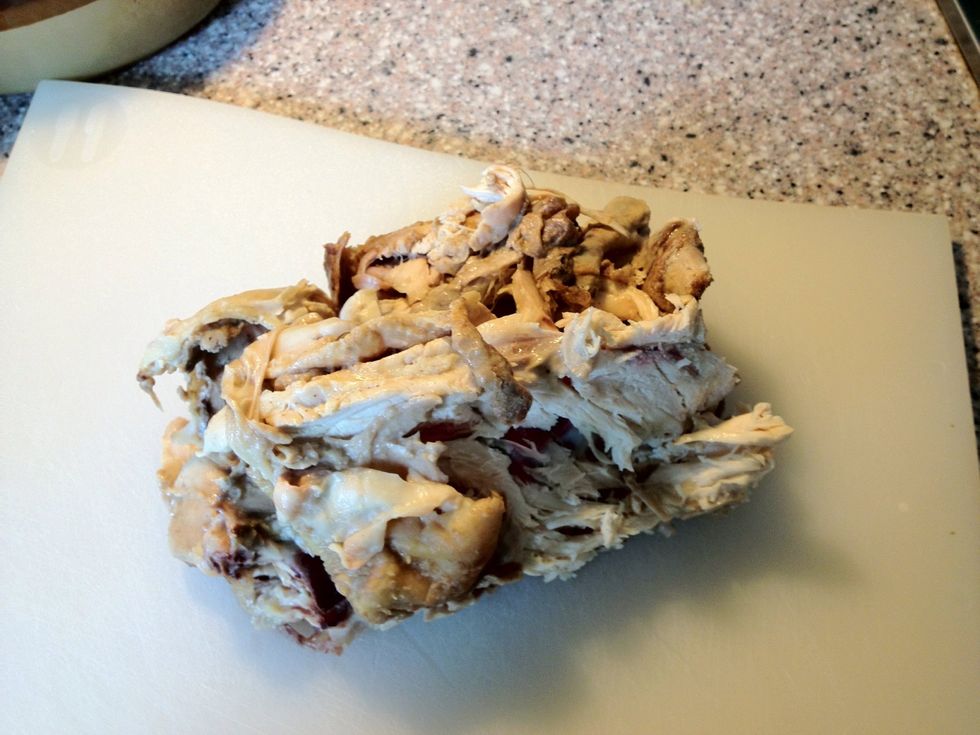 Because I bought a free range chicken, there are more meat on it and the meat actually tastes of more. So I had this left over. We are only two so this will be enough for two meals.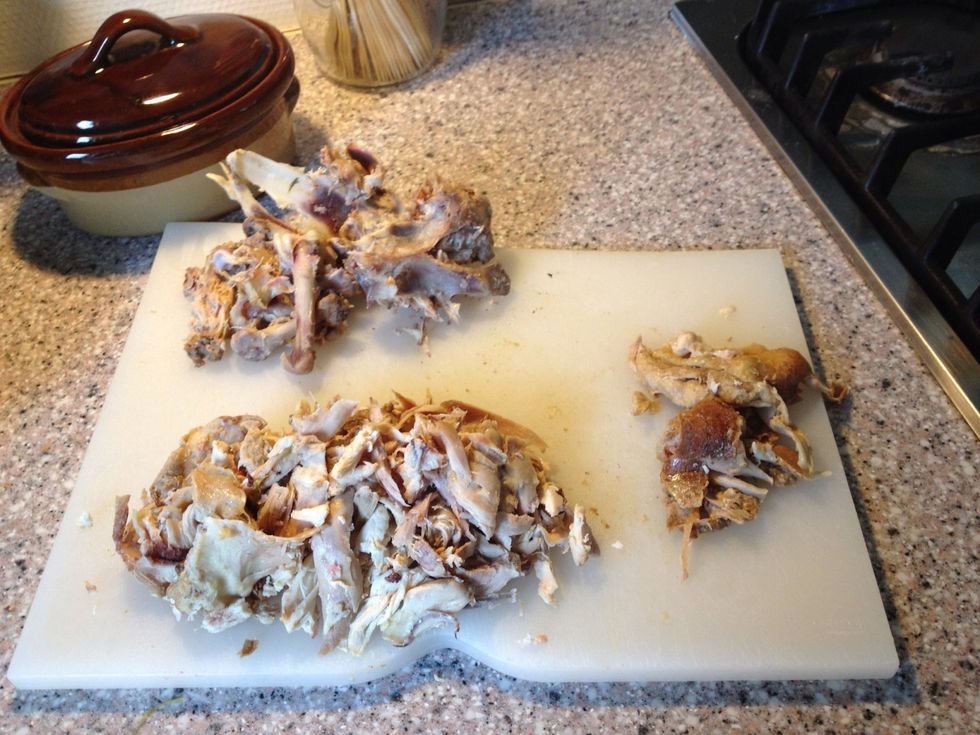 I plucked the meat off the bones and separated the skin from the meat. The skin has so much flavour but I don't like the floppy feeling in my mouth.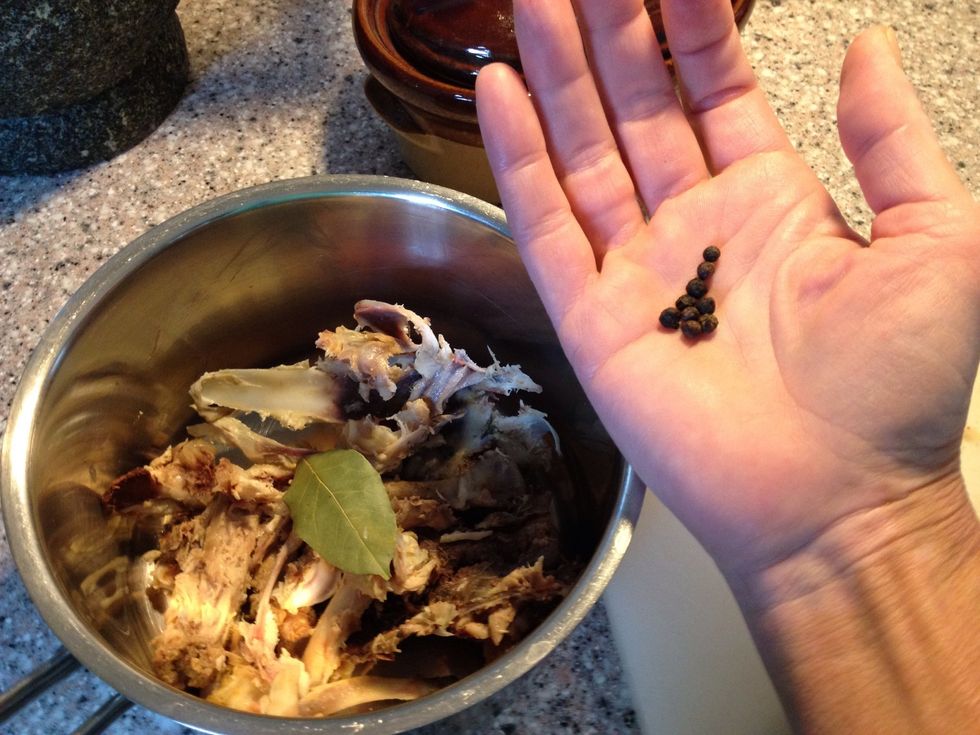 The bones are to become chicken stock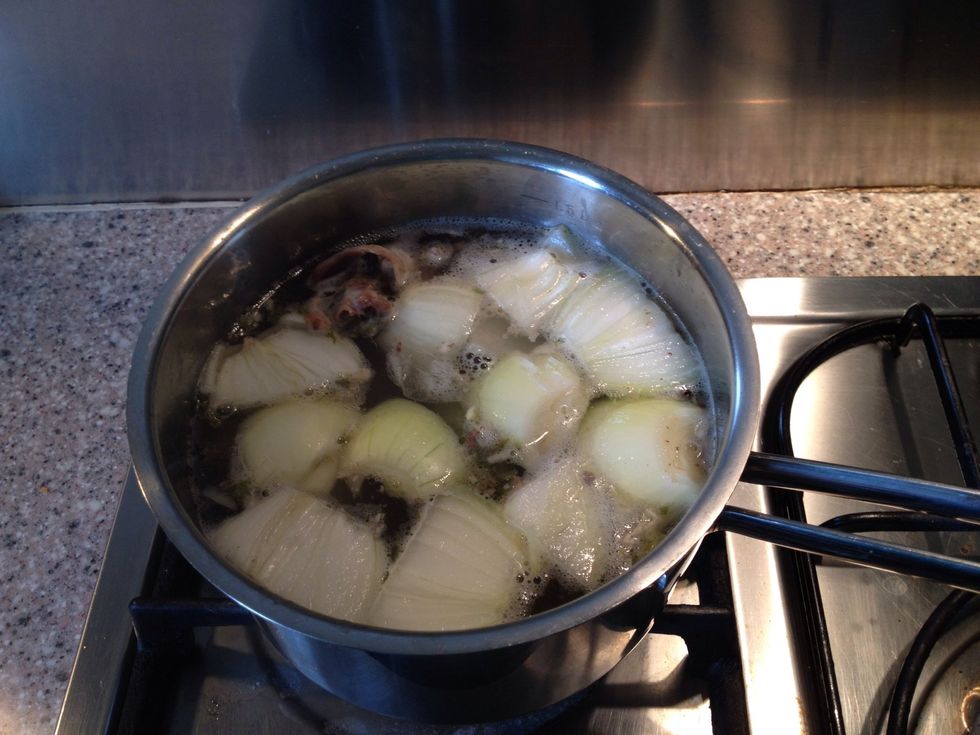 Cover the bones with water, I added two onions that needed to be used. Bring to the boil and let it simmer for an hour. No lid.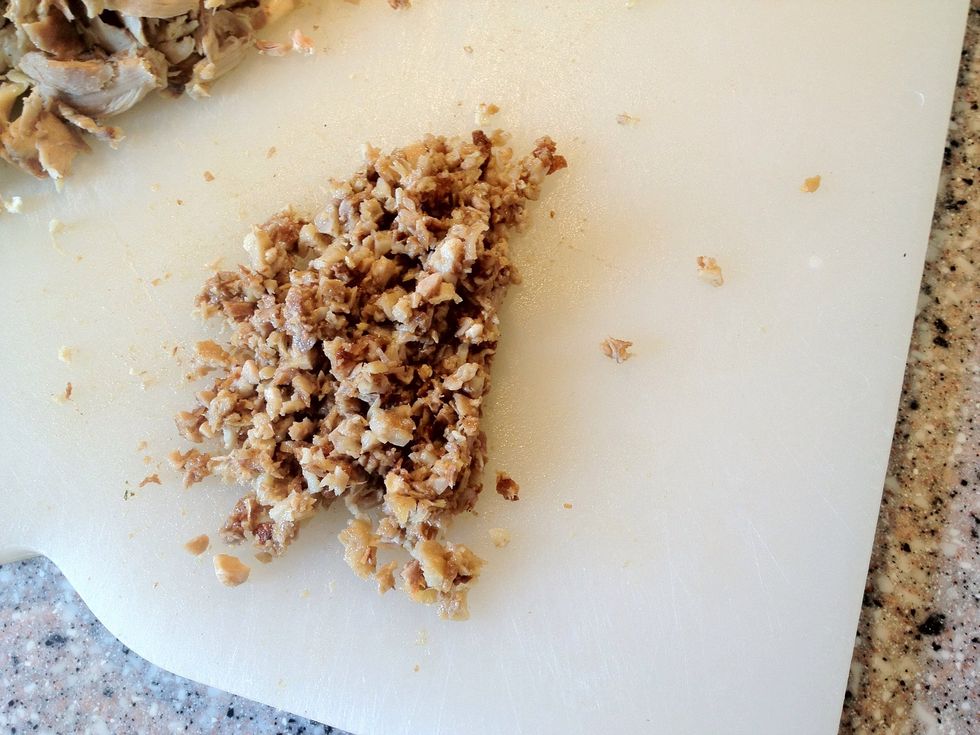 Back to the meat part of my chicken. I finely chopped the skin, so that when cooked it will melt.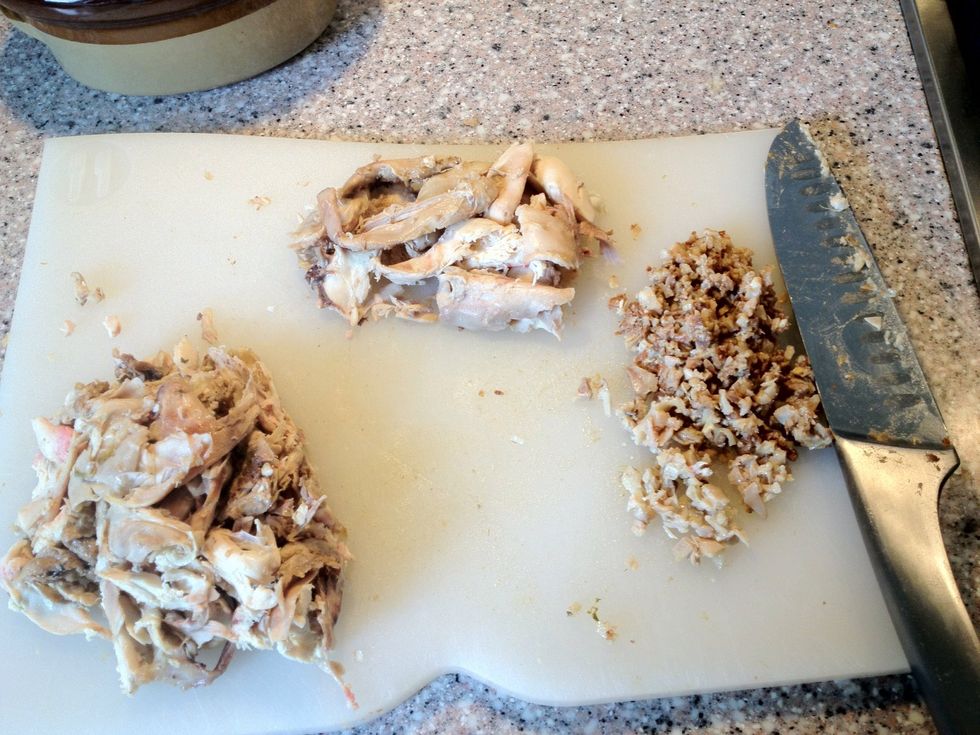 I took some of the bigger pieces of meat to one side and chopped the rest coarsely. Divided the meat in to two.
On the right the ingredients for a curry tasting dish. On the left ingredients for a chicken pie.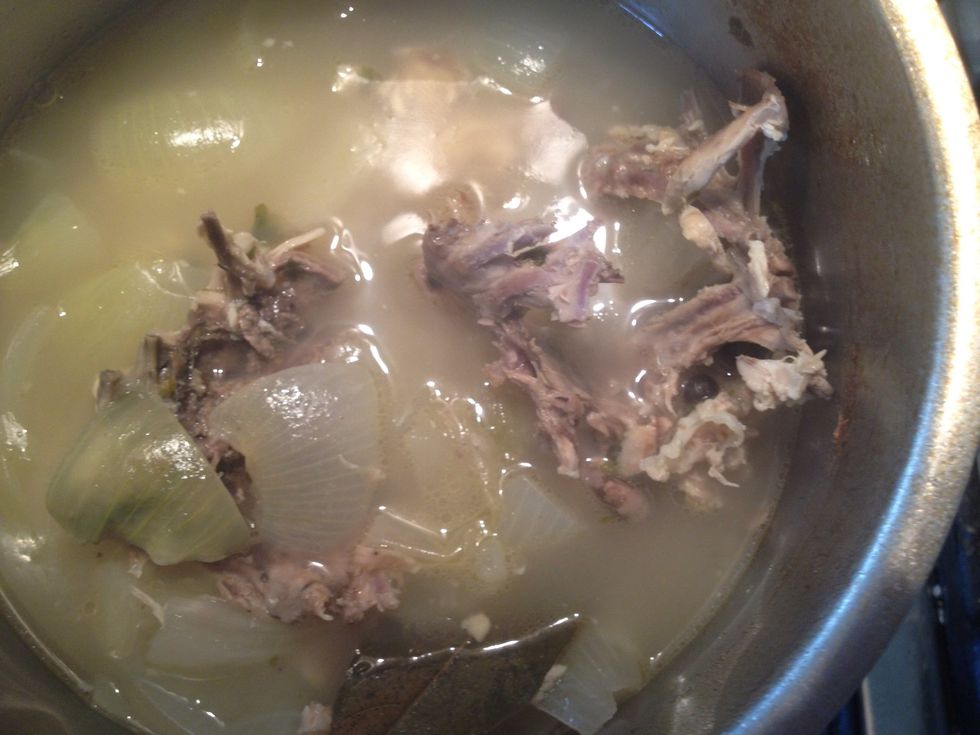 The bones have now boiled for 1 1/2 hour and the stock is done.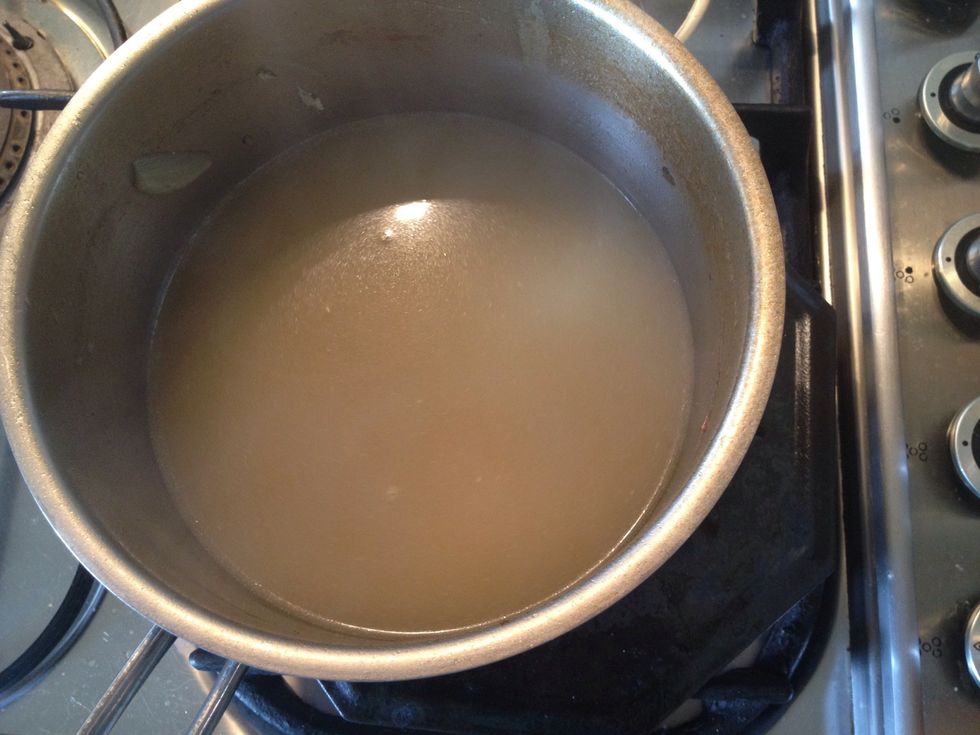 Sieved stock. It is not clear and pretty but to horse with it! it is going in a curry sauce.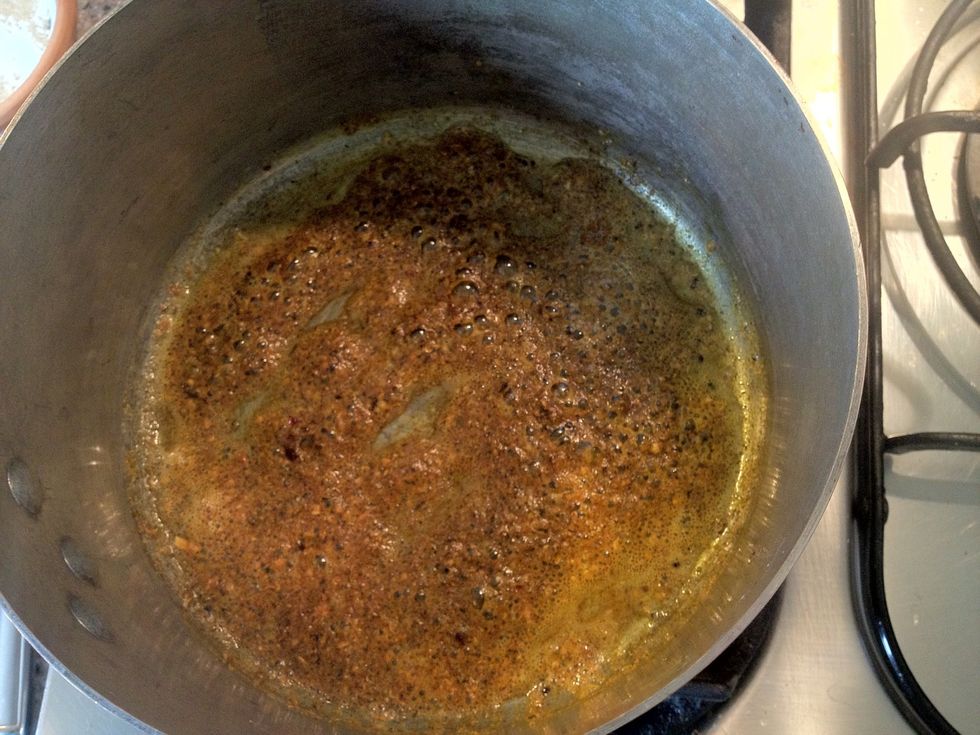 I'm making a béchamel type of sauce so equal amount of butter and flour I have 1 l stock and I know that for that amount of liquid I need 2 tbsp of each. I added the curry to the butter.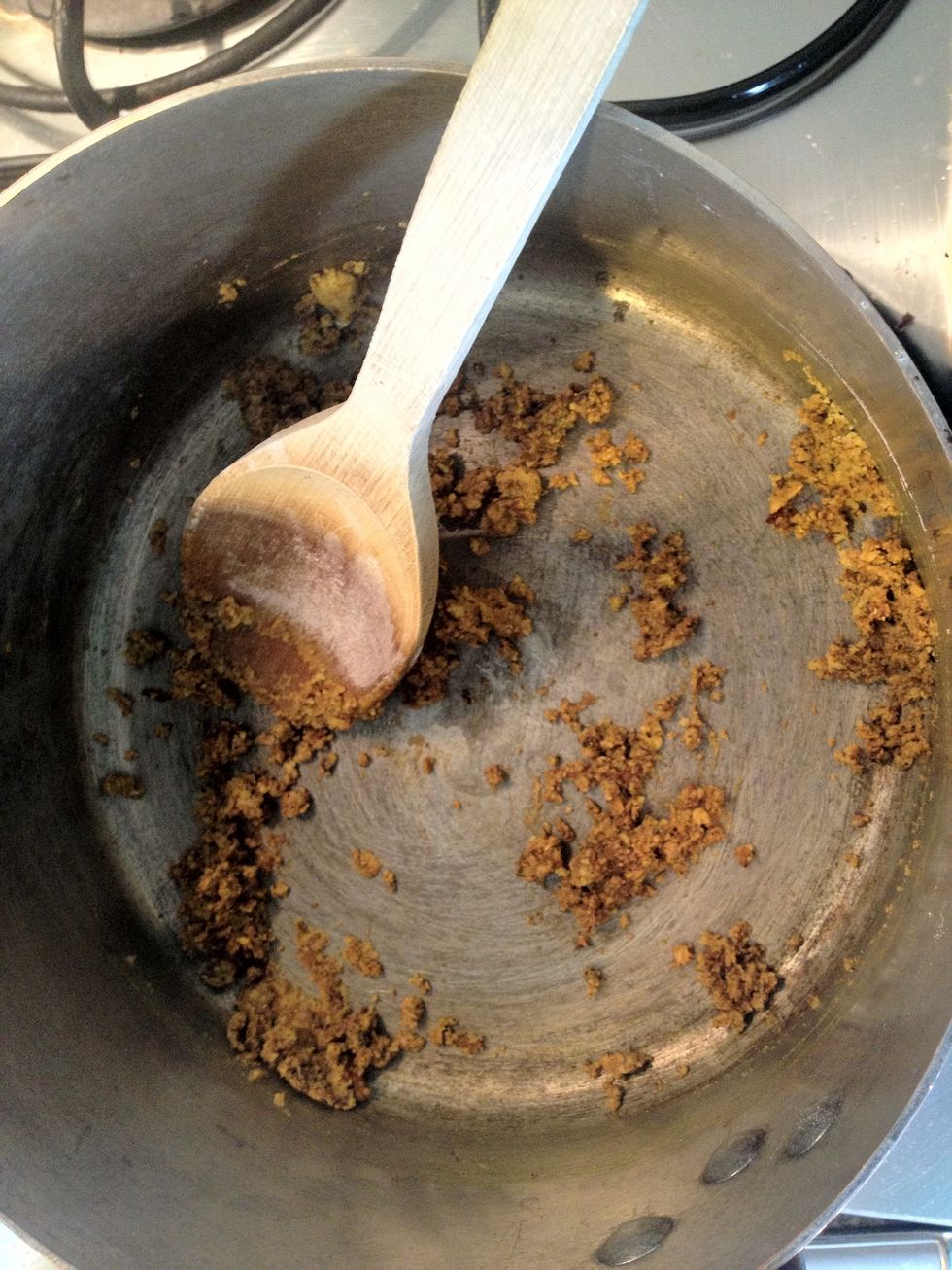 And then added the flour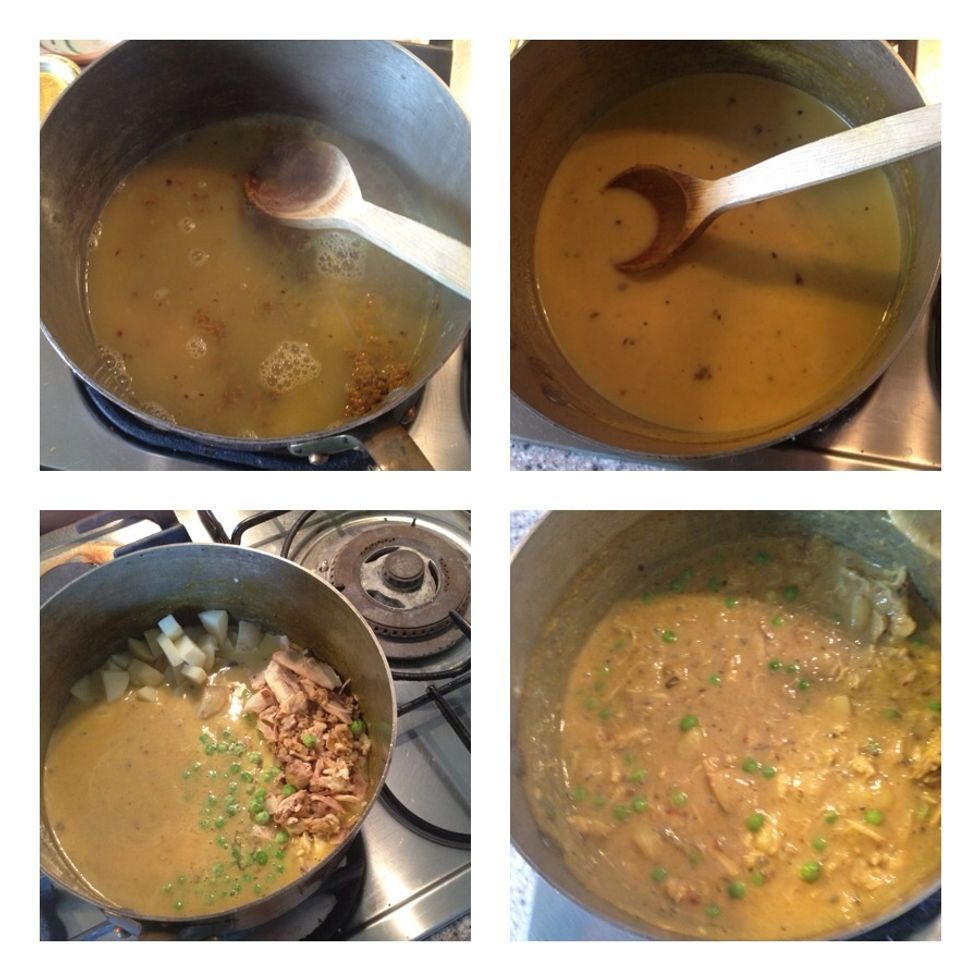 Add the stock, bring to the boil, add your ingredients and bring to the boil. I'm serving it with rice and the last bit of my gooseberry chutney, not to worry the gooseberry are in season soon.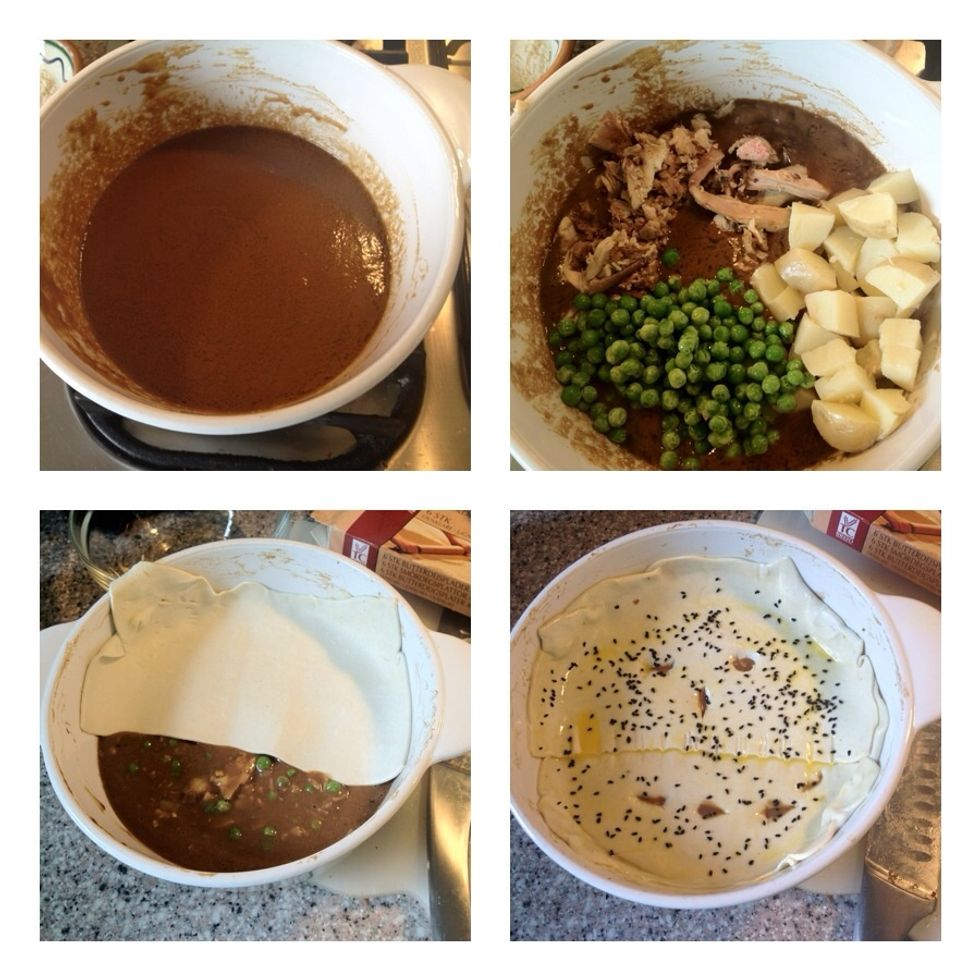 The second dish: leftover sauce with the rest of the chicken, potatoes and peas.Cover with puff pastry, baste with egg and sprinkle some nigella seeds. Bake for 30 minutes at 375f Serve with salad.
1/2 Leftover chicken
Leftover potatoes
Leftover sauce
Leftover peas
For the chicken stock
5.0 Pepper corns
1.0 Bay leaf
Water and 2 onions
For the curry sauce
2.0Tbsp Butter
2.0Tbsp Flour
Curry powder to taste
1.0l Chicken stock
Leftover chicken meat
Leftover potatos
Leftover peas.
For the chicken pie
Leftover sauce
Leftover chicken meat
Leftover potatos
Leftover peas
Puff pastries
1.0 Egg
Nigella seeds