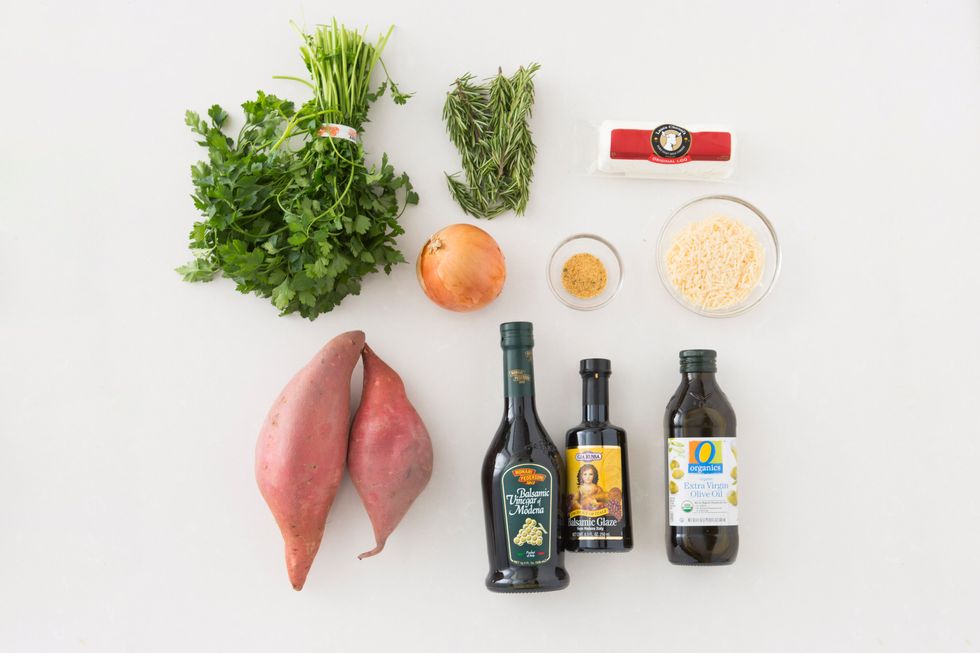 Gather your ingredients and preheat the oven to 350 degrees.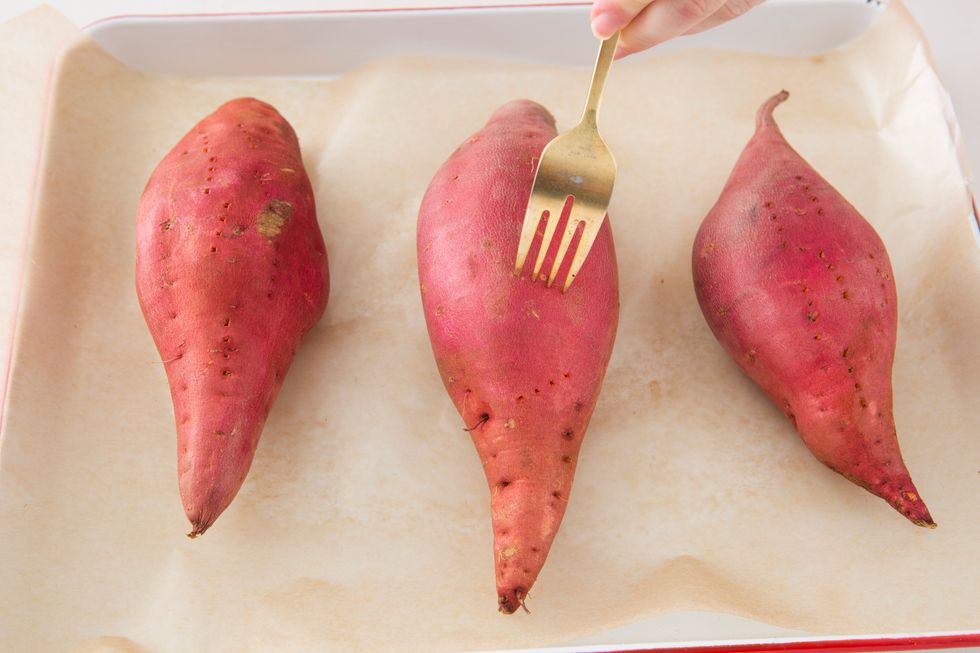 Poke holes on each side of your potatoes.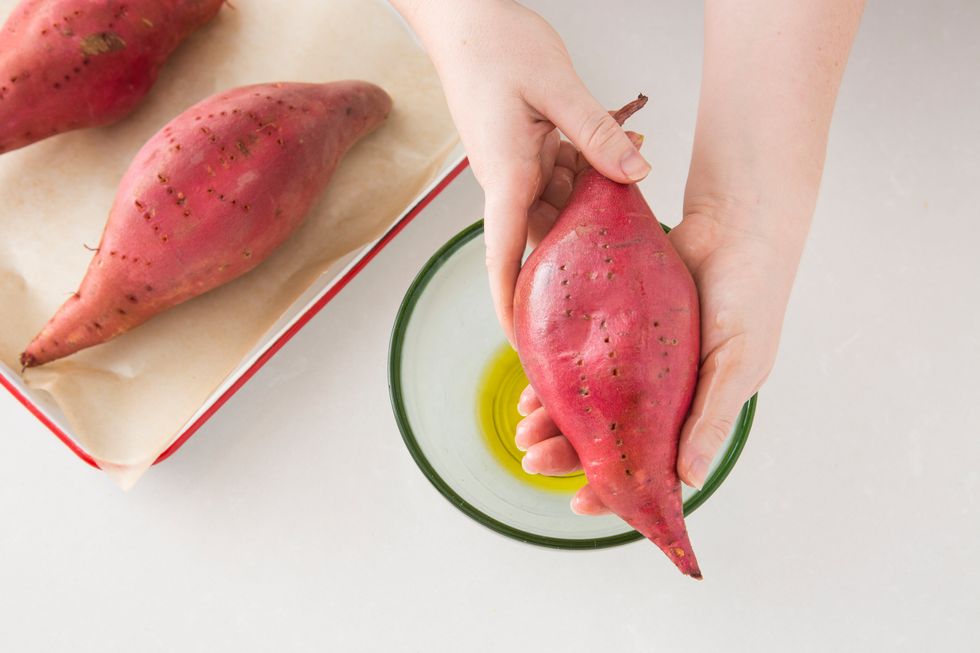 Rub your sweet potatoes in olive oil.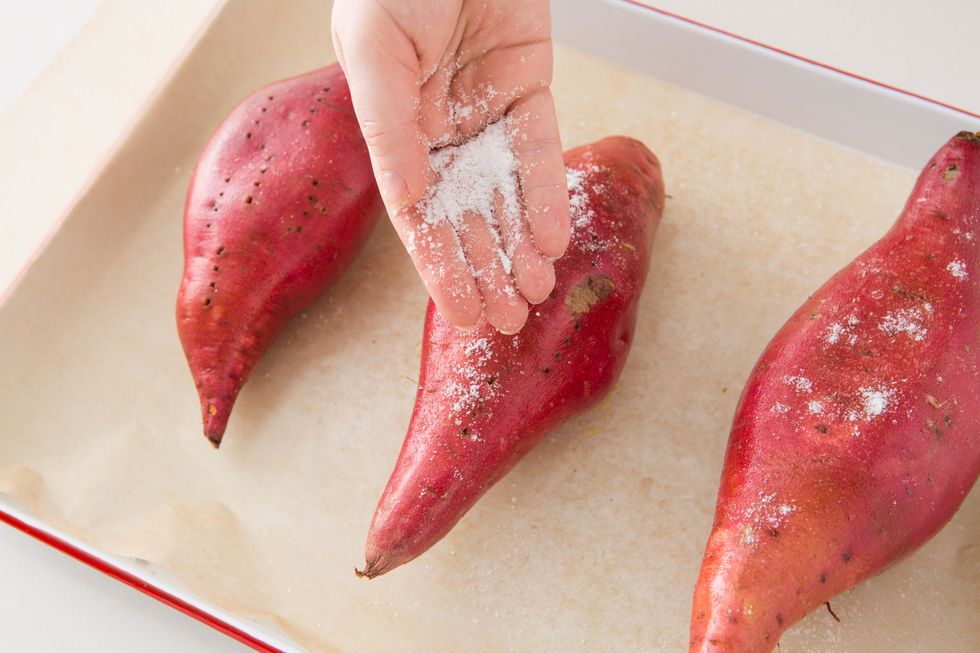 Sprinkle with salt. Roast your potatoes for about an hour. You should be able to easily poke your potatoes with a fork once done.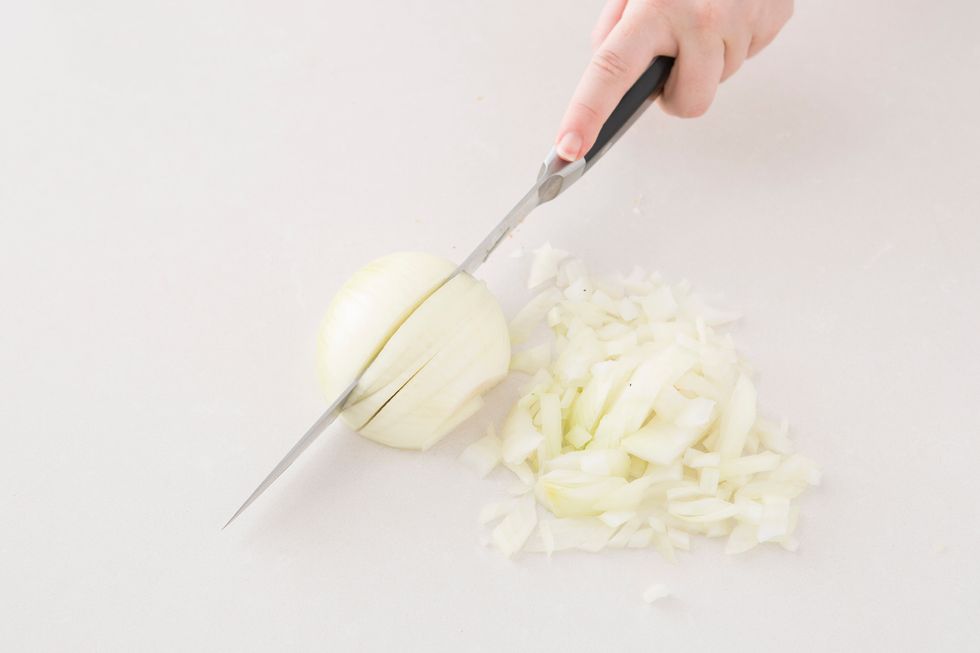 Now it's time to dice your onion .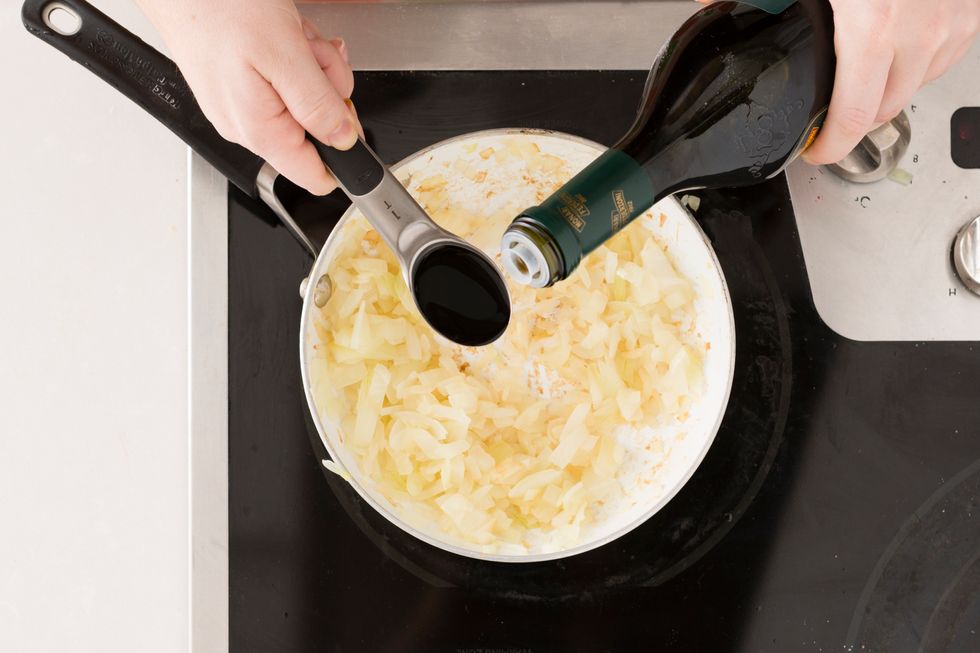 Sauté your diced onions until caramelized, about 8-10 minutes. Add some balsamic vinegar. Stir to combine and continue to cook for another 1-2 minutes, until all the vinegar has been absorbed.
Remove the sweet potatoes from the oven and let cool for about 10 minutes. Cut each potato in half and scoop out the insides into a bowl. Be sure to leave a layer to support the skin.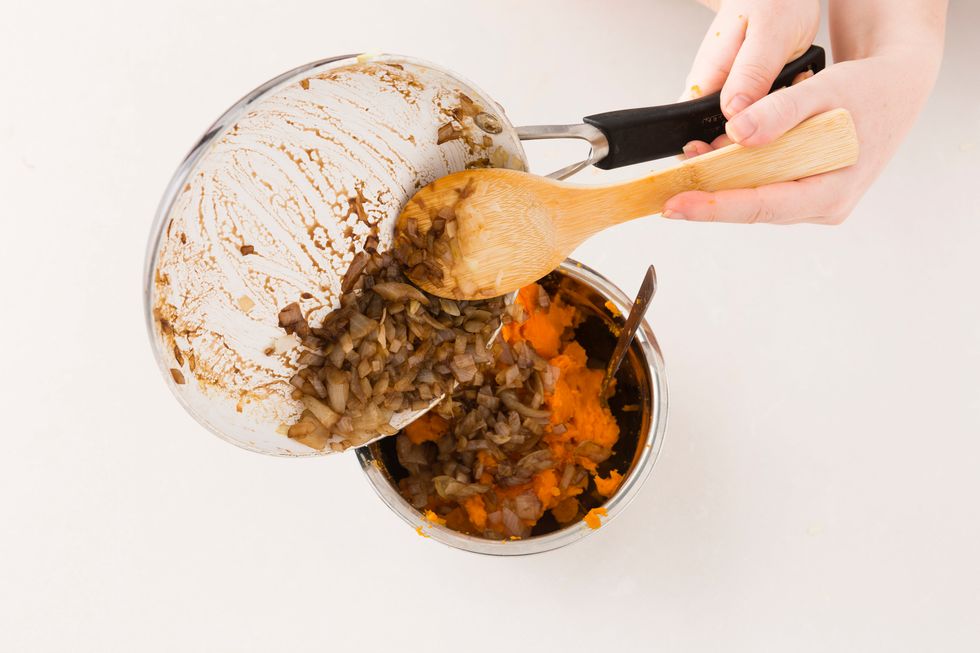 Combine the caramelized onions and sweet potatoes in a bowl.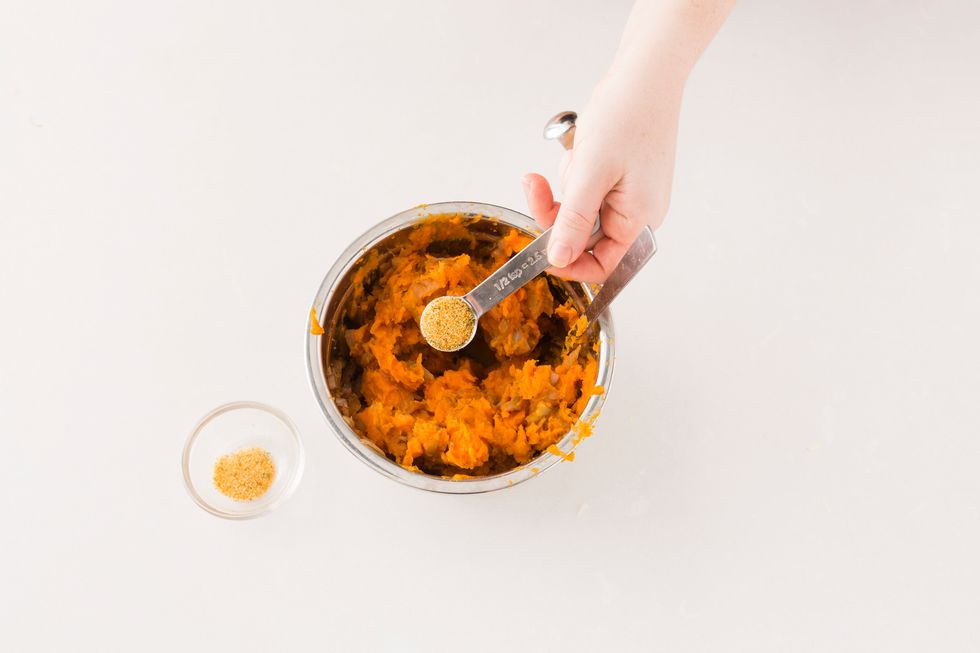 Add in your garlic powder.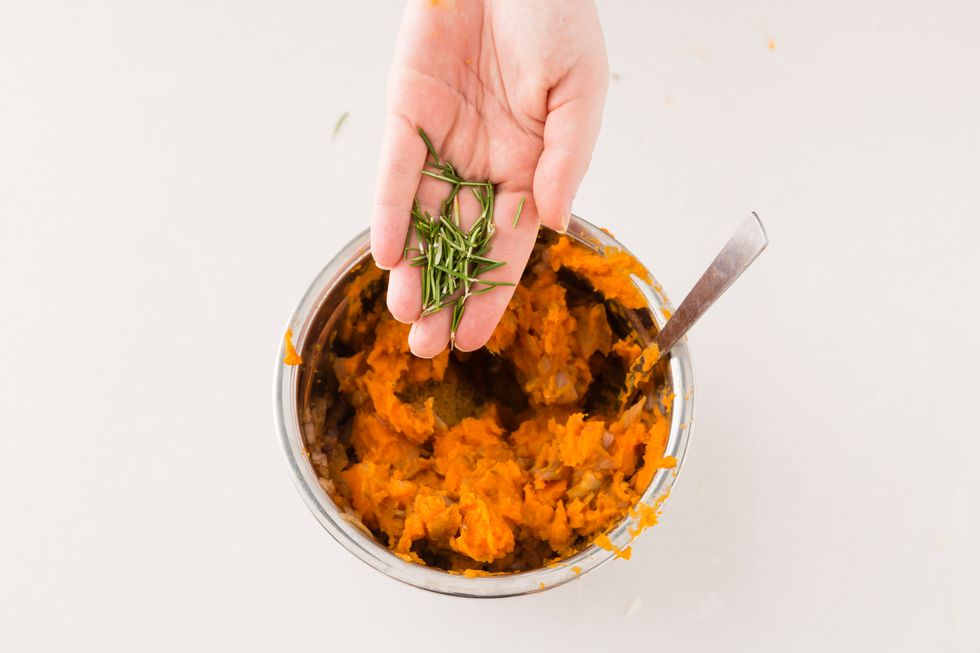 Rosemary.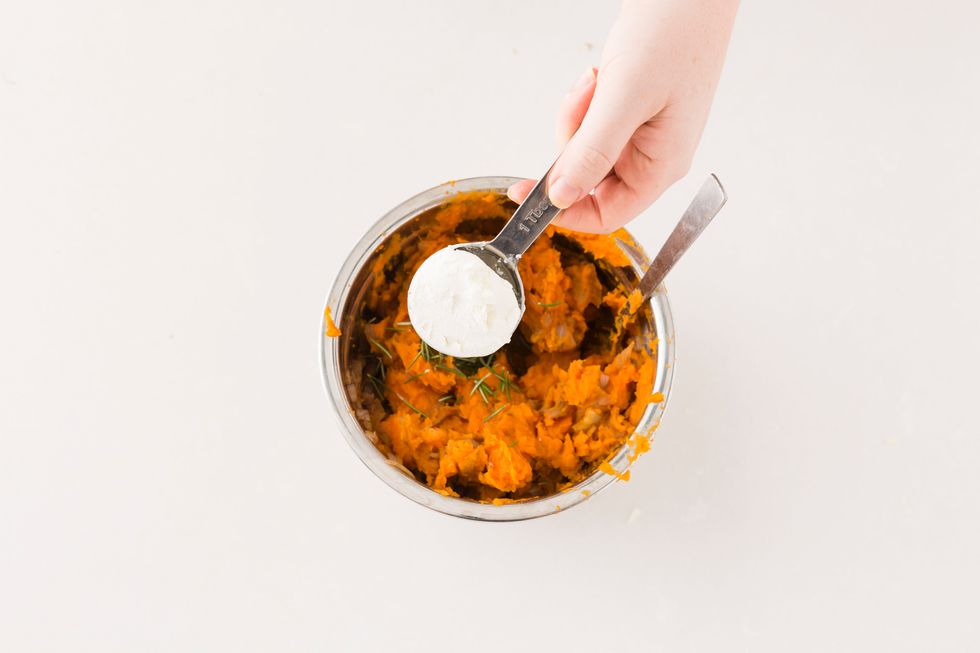 Some delicious goat cheese.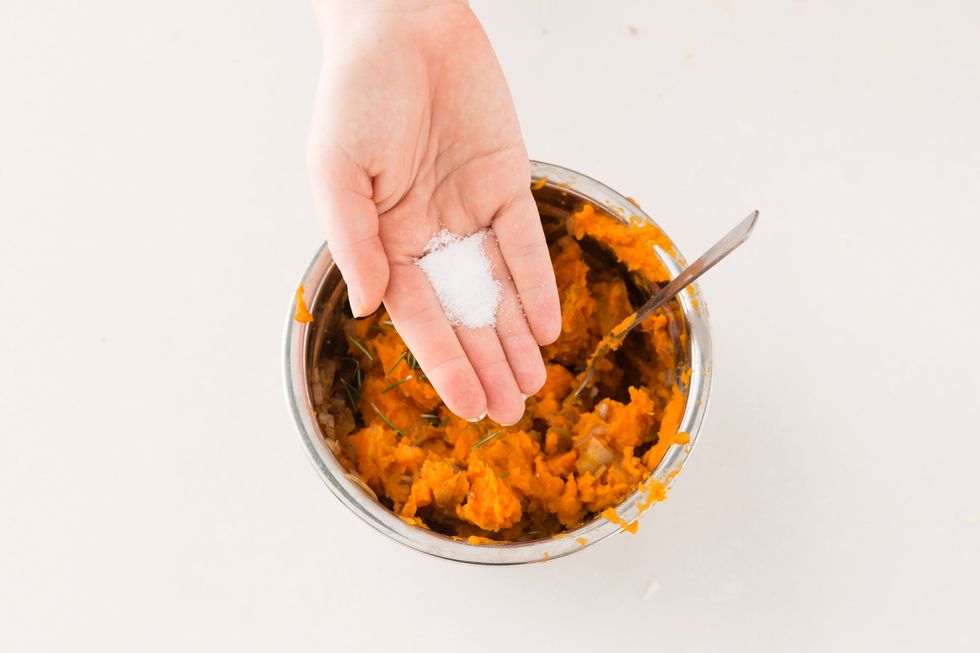 And finally some salt + pepper to taste. Mix together.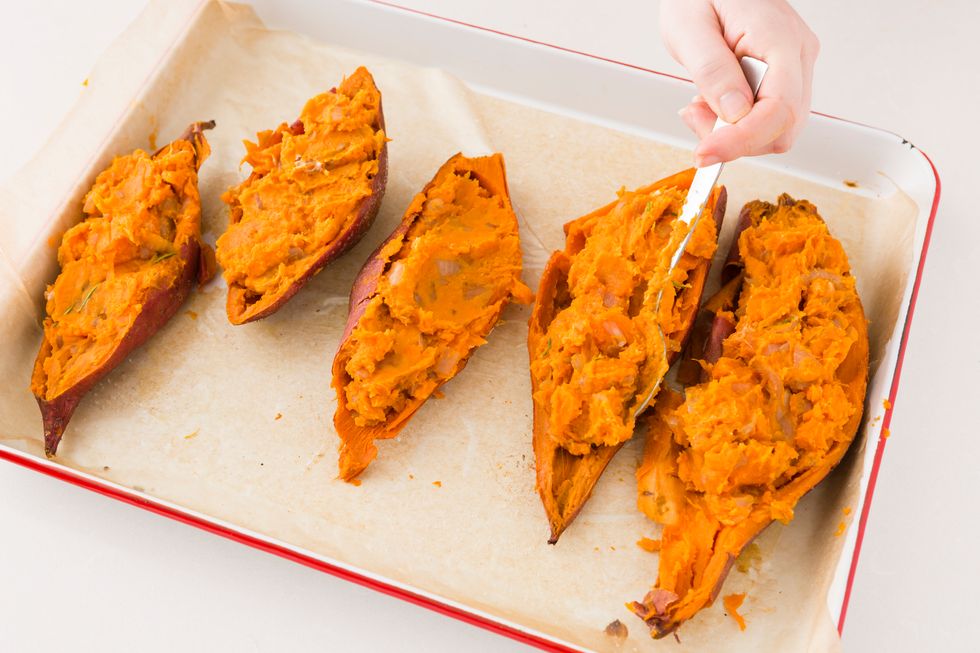 Scoop the mixture back into the potato skins.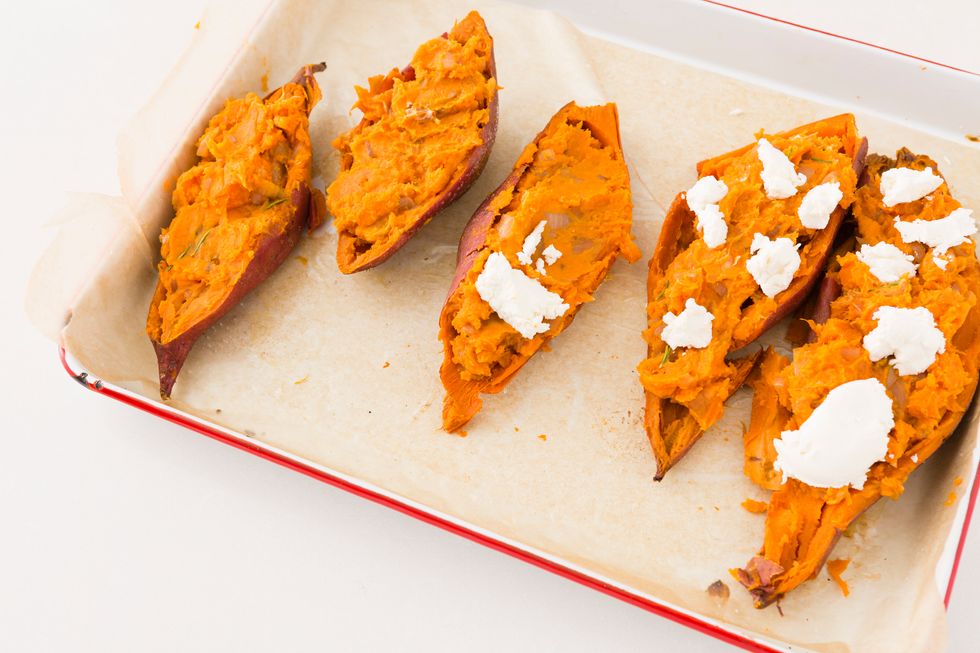 Generously add goat cheese on top.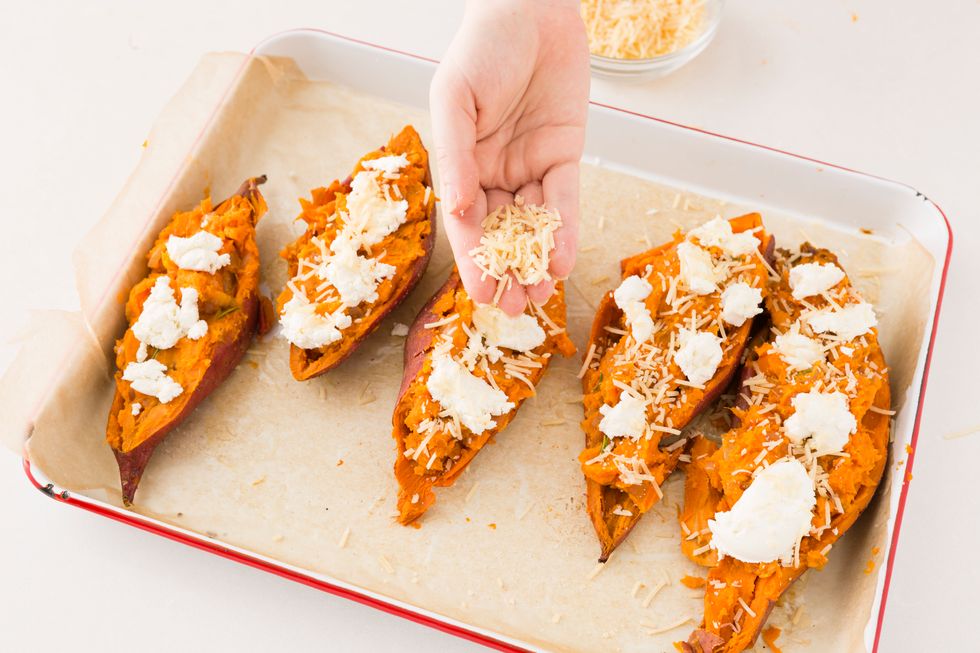 Sprinkle with parmesan cheese.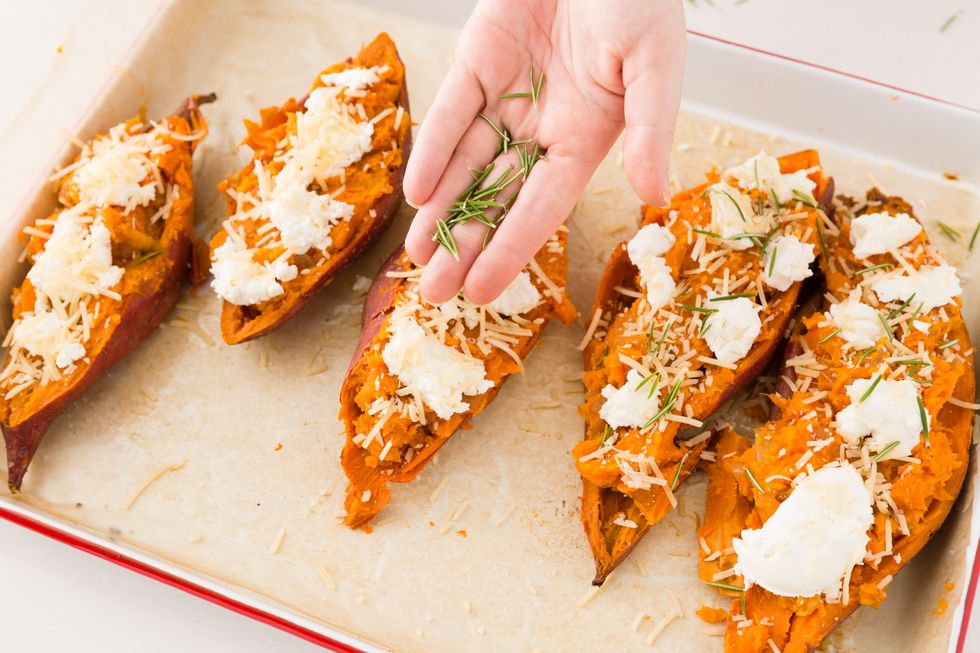 Add a sprinkle of rosemary. Pop the potatoes back in the oven for 15-20 minutes.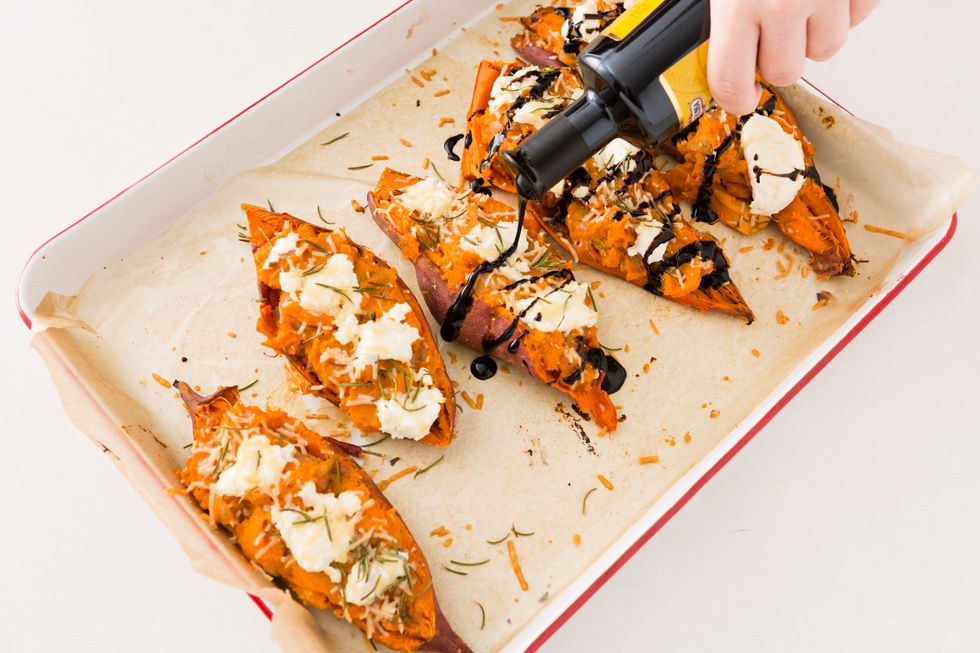 Drizzle with balsamic glaze.
Finally, top it off with some parsley to garnish.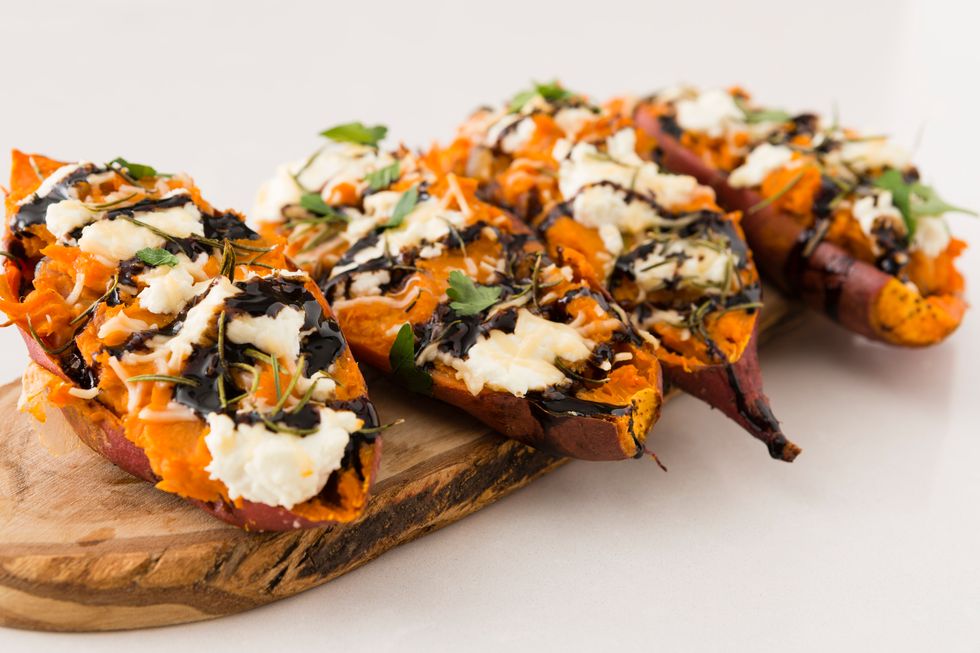 Hello there, beautiful.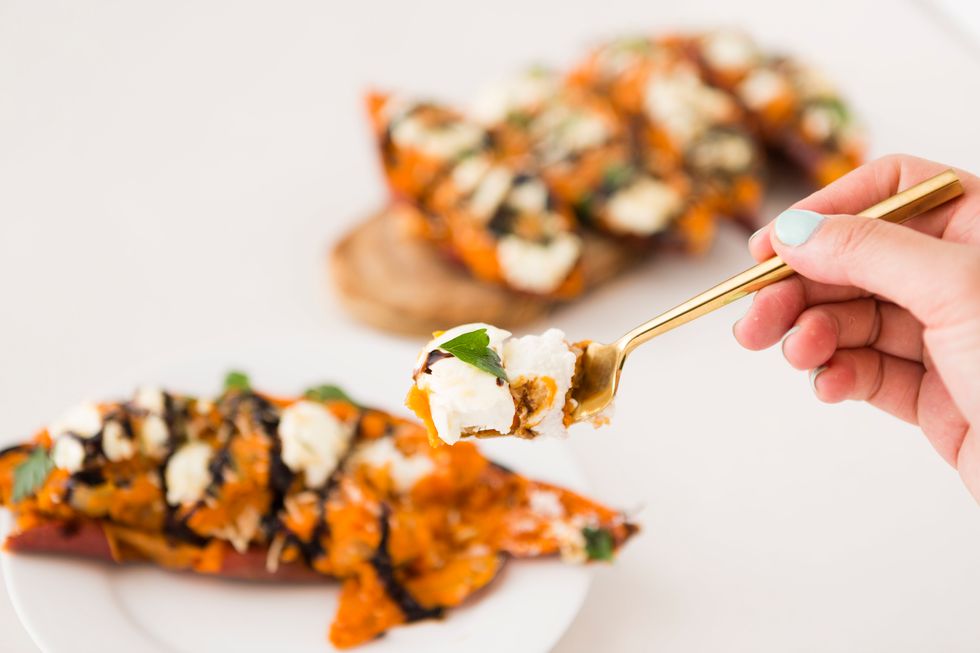 NOM NOM NOM. This recipe was inspired by http://bit.ly/2eEs603.
3.0 medium sweet potatoes
1.0 medium yellow onion
1/2Tbsp olive oil
1/2tsp garlic powder
1/2tsp rosemary, dried
1/4c parmesan cheese
4.0oz goat cheese
2.0Tbsp balsamic glaze
sea salt + pepper
parsley for garnish
B+C
We are the team behind B+C Guides. Feel free to message us if you have any questions or see something that could be improved!