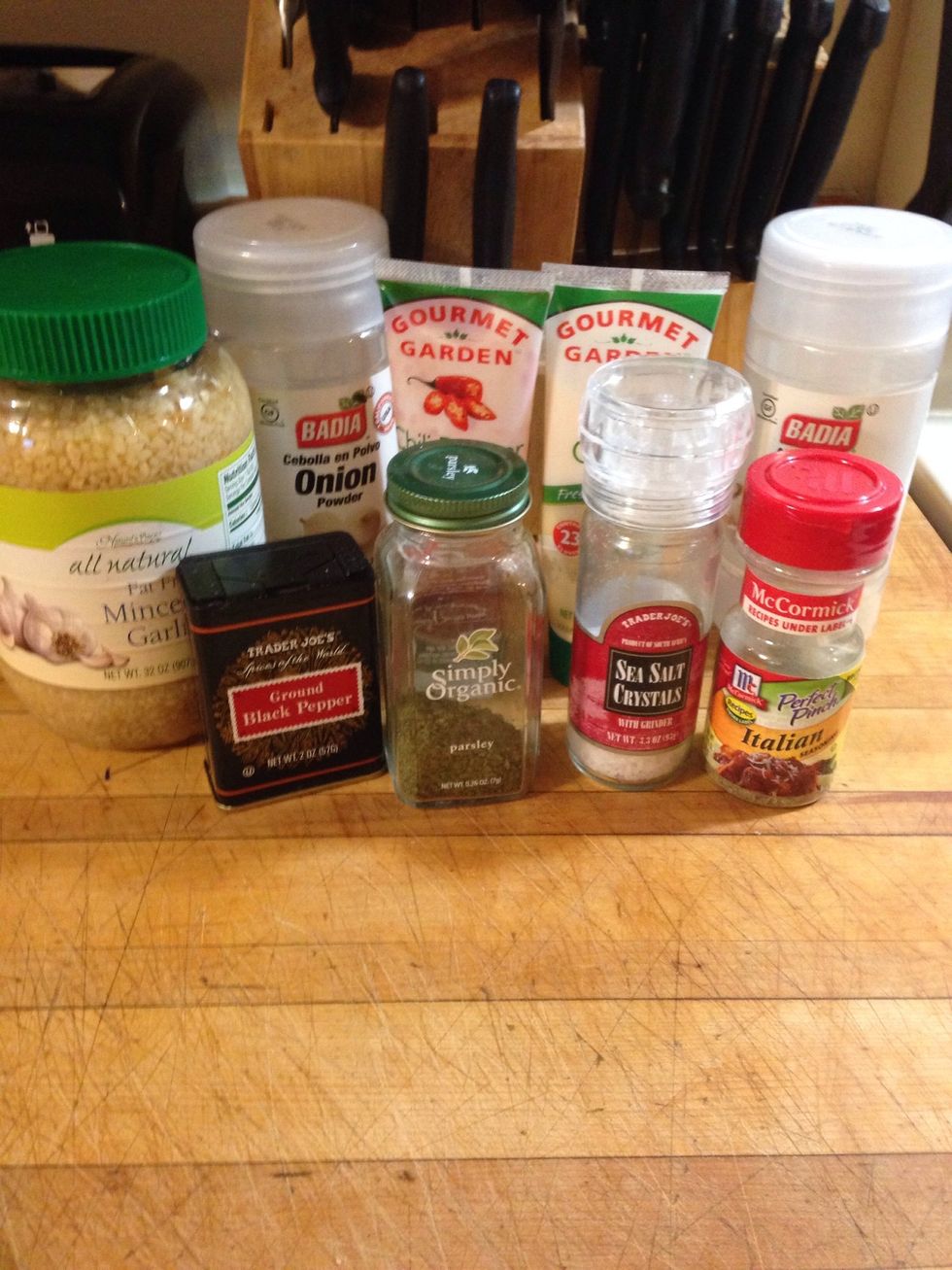 Here are all of the seasonings that were used to flavor this dish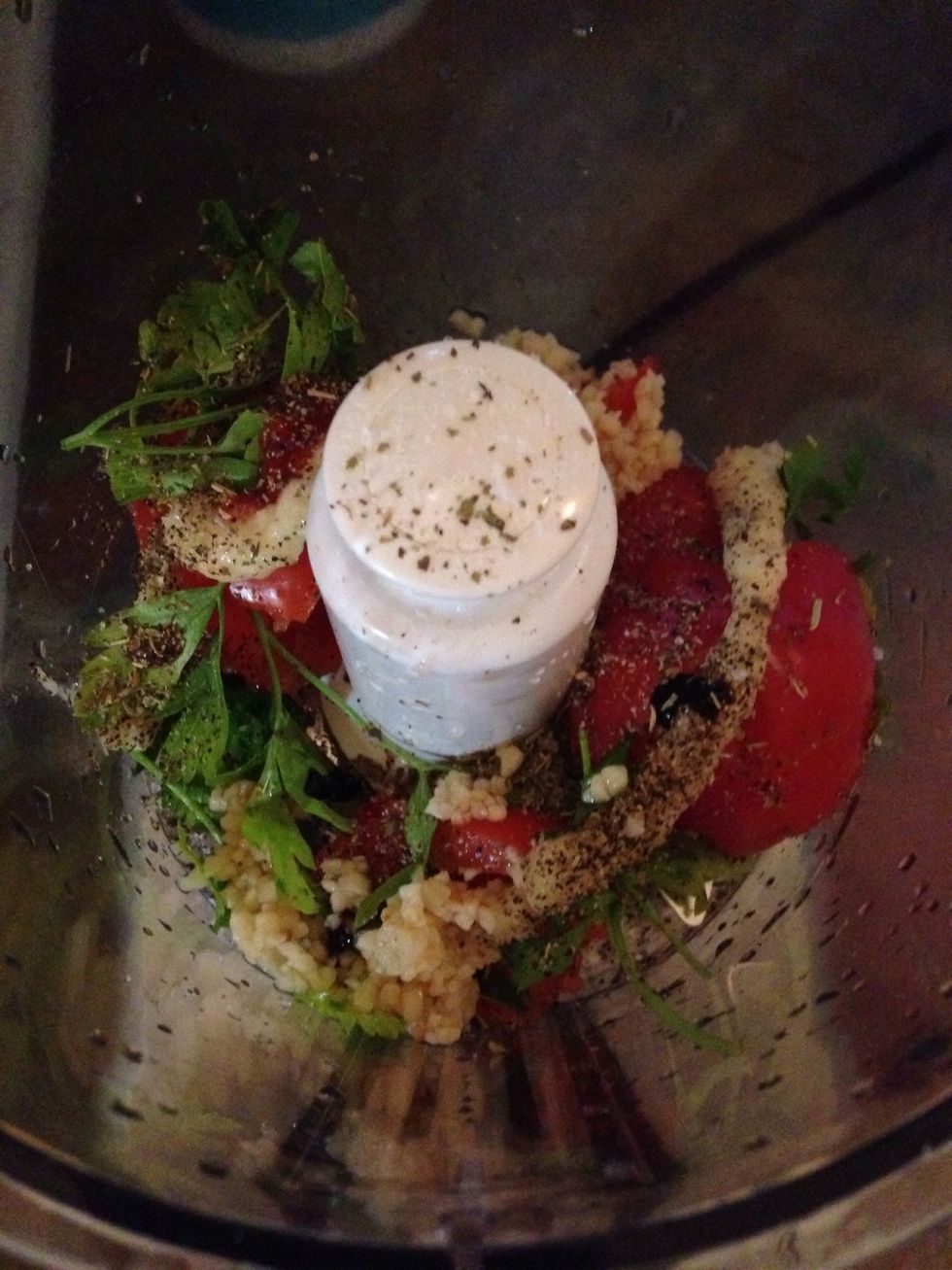 Tomatoes, garlic. Basil, parsley balsamic vin mixture for the inside of the chicken .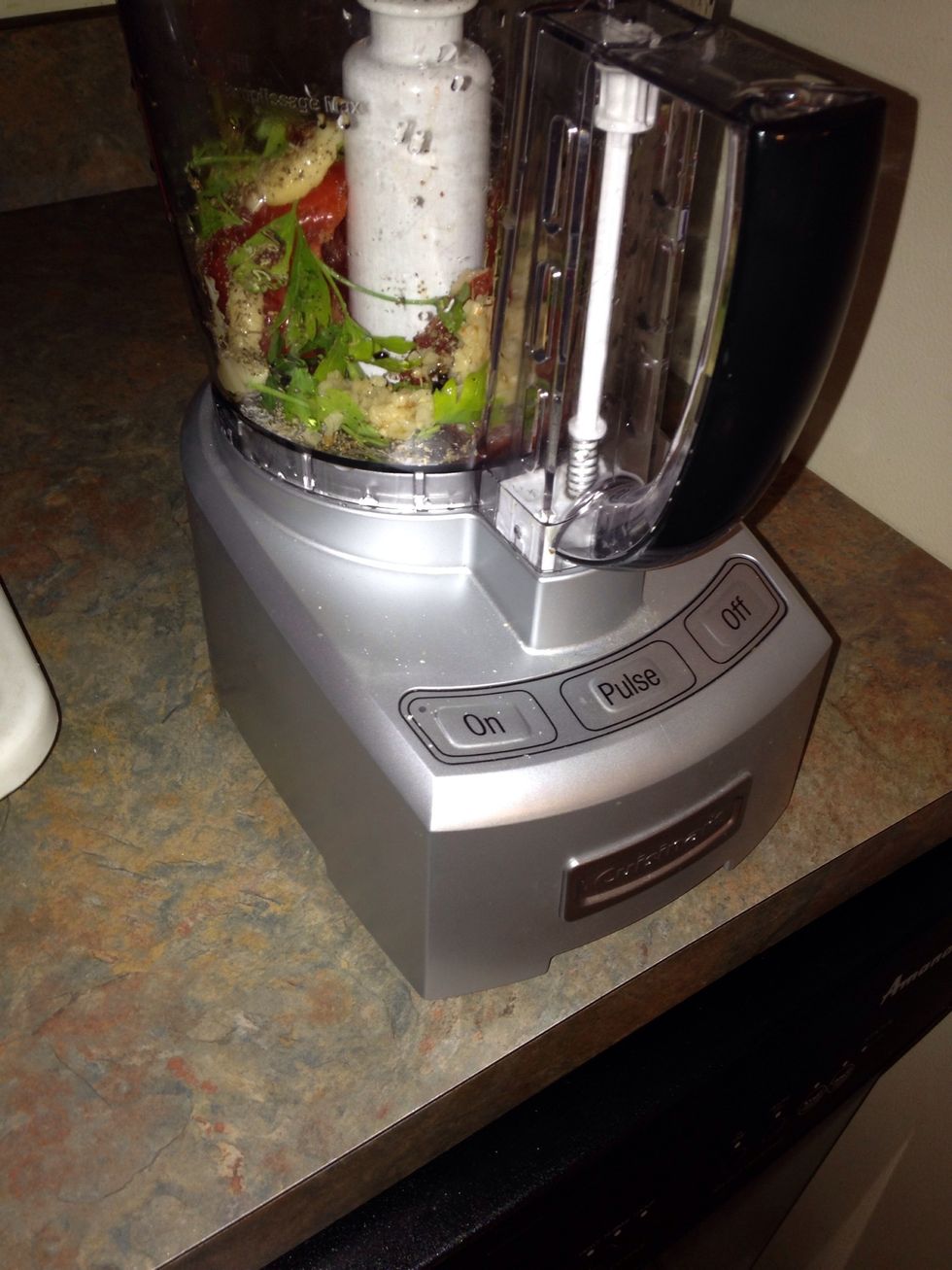 Side view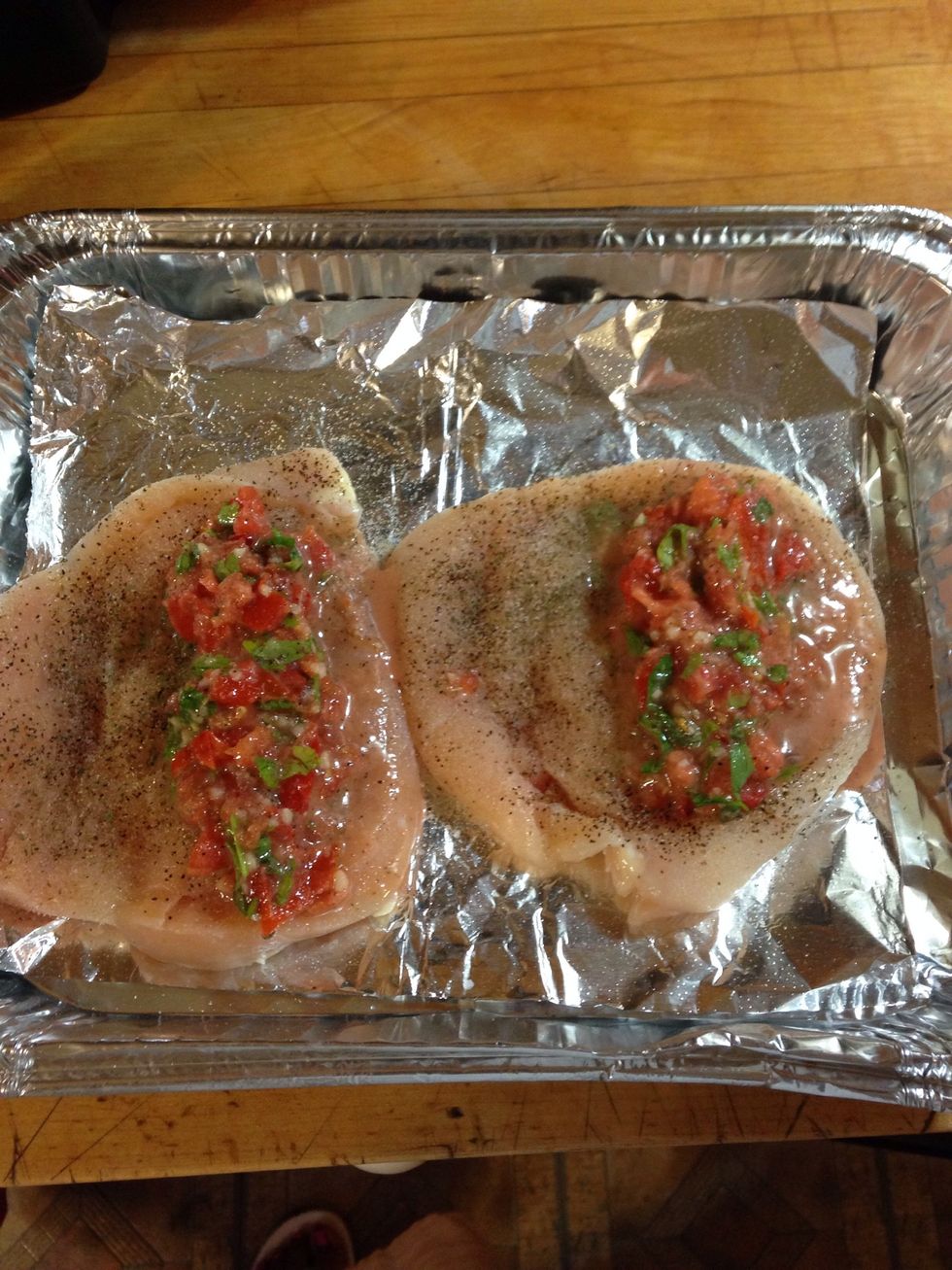 I butterflied the chicken breast then added the mixture. Try not to add the residual liquid from the mixture you don't want it to be too liquidly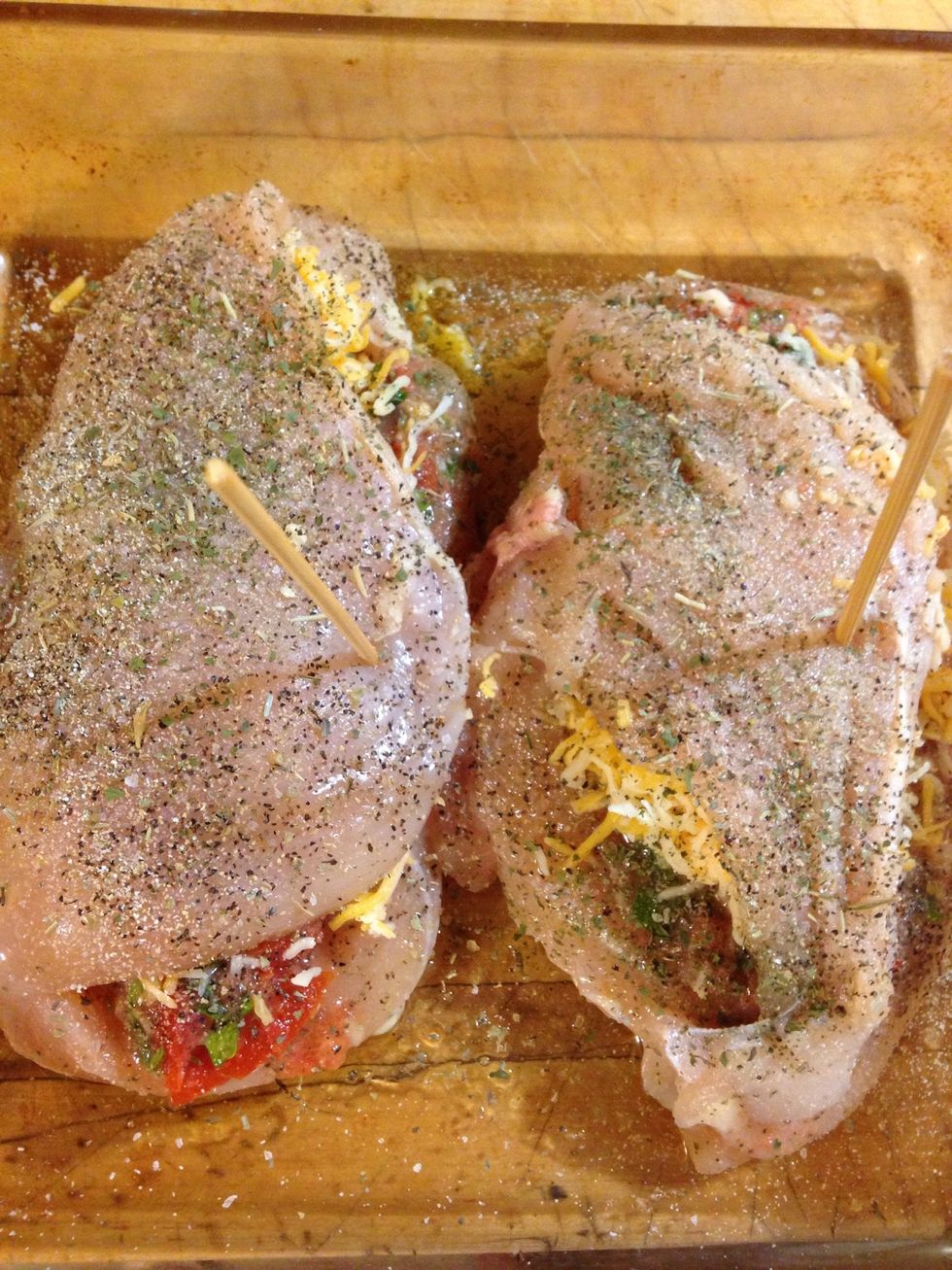 Place a tooth pick or skewers like myself to secure the mixture inside the chicken.
Finished product . I fried some kale and onions as a side dish. Yum!!! Enjoy Everyone !!
3.0 Tomatoes
1/2bnch Parsley
1.0Tbsp Garlic paste
1.0Tbsp Basil
2.0bnch Pepper jack cheese
2.0lb Chicken breast skinless
1.0tsp Italian seasoning
2.0pch Black pepper
2.0pch Sea salt
1.0tsp Balsamic vinaigrette
2.0Tbsp Red pepper paste
Philadelphia, Pennsylvania