Make Tuscan Green Beans With Tomatoes & Garlic
61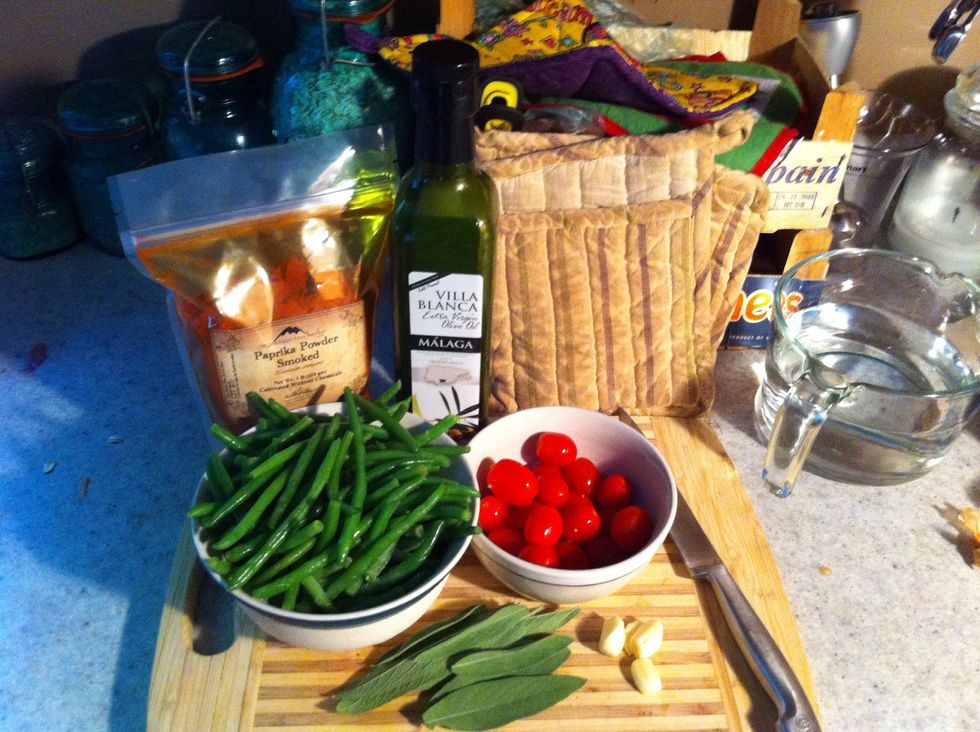 Gather together your ingredients... The list included is what I cooked as a side dish for our family of 3....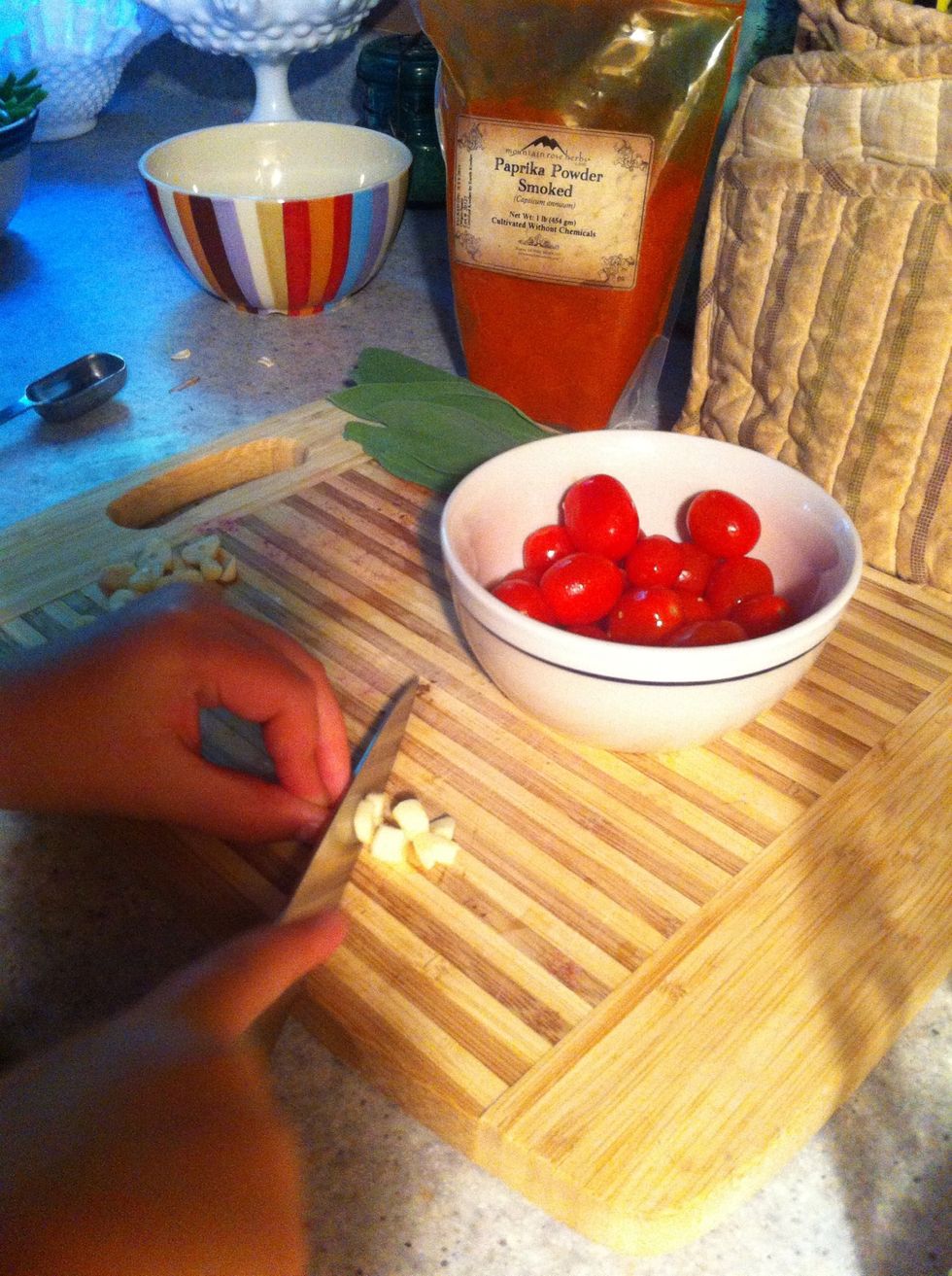 Chop Garlic into fairly large chunks, quarter Tomatoes and cut Sage in 1/8 strips...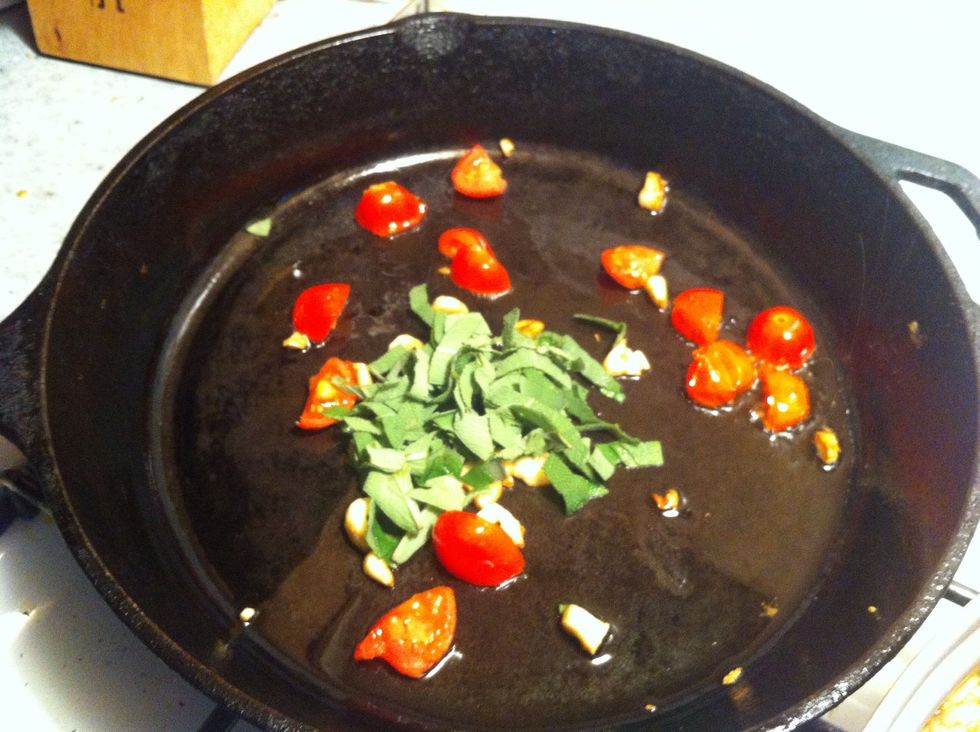 Add 1 to 2 T. Olive oil into frying pan over Medium Flame... Add garlic, sage & tomatoes and simmer until tomatoes begin to break down... 8 to 10 min.... During this time clean and trim you beans up..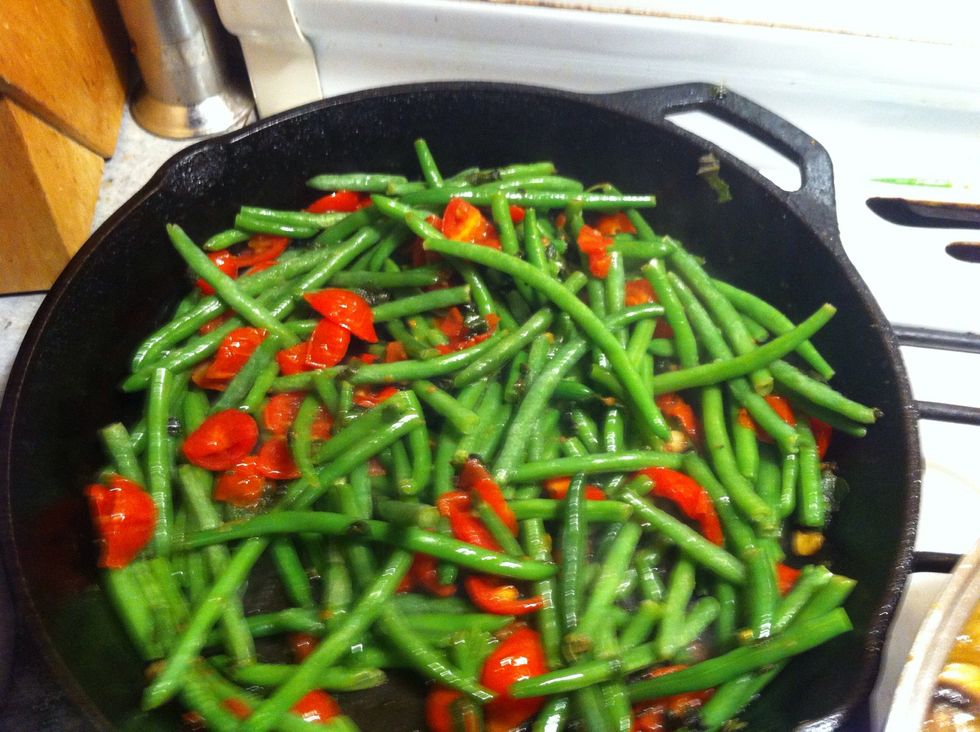 While cooking the kitchen will fill with the aromatics of the garlic and the sage... This is the time to Add your beans in and increase heat to med/high to sear the beans...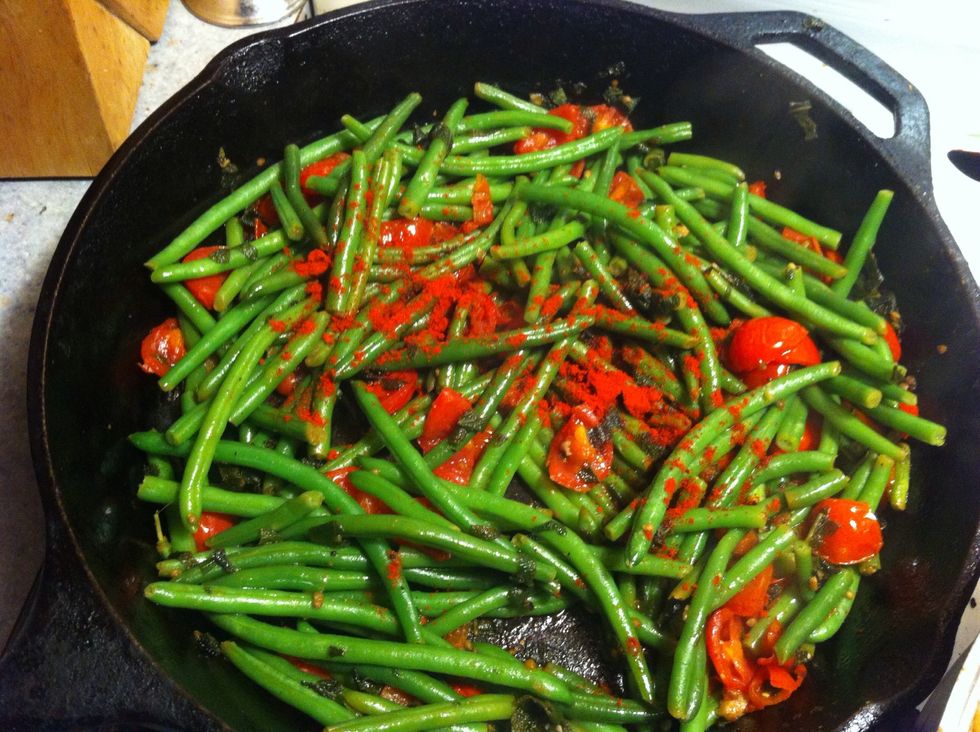 Add the Smoked Paprika plus cracked pepper and stir in well... Simmer another 8 to 10 minutes and its ready to eat! ...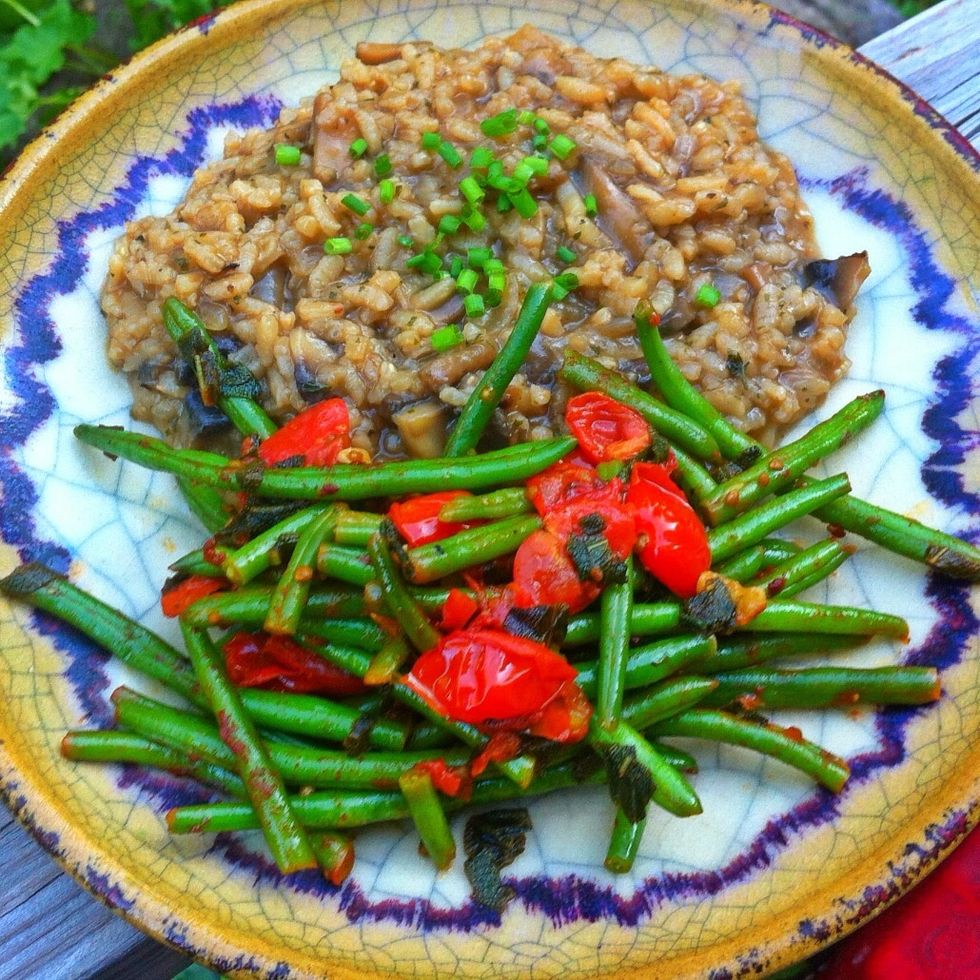 Sprinkle lightly with coarse salt once served... For this meal I paired the beans with a Mushroom Risotto... There were no leftovers.... EnjoY!
0.0lb Fresh or frozen green beans
Cherry tomatoes - around 20
3.0 Cloves garlic
1.0tsp Smoked paprika
0.0tsp Salt - coarse
0.0tsp Black Pepper - Fresh Cracked
Fresh Sage leaves - 30 to 35
Olive Oil ~ Extra Virgin