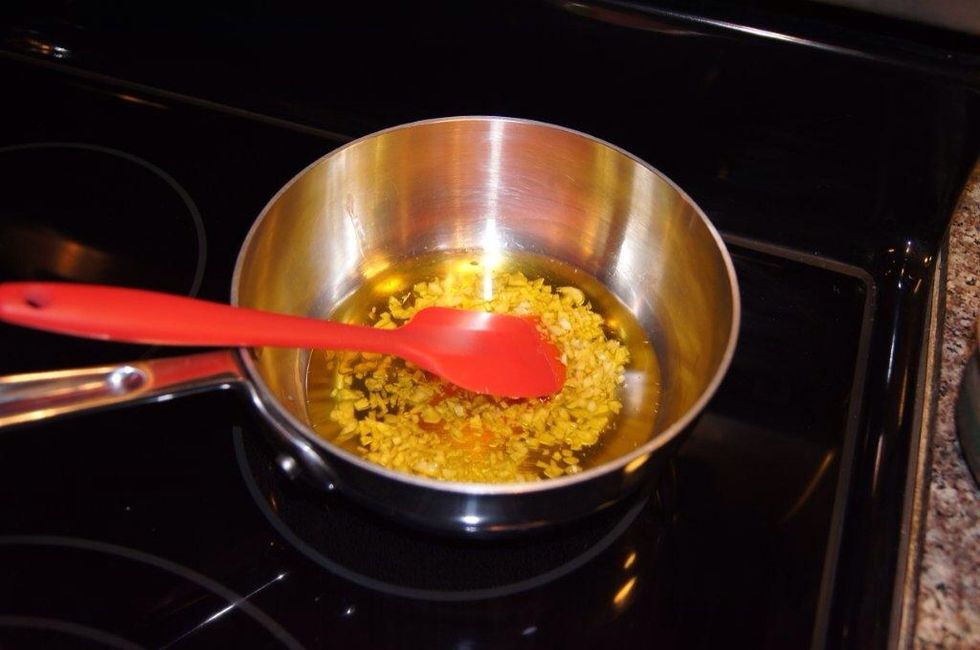 Heat the olive oil over low heat and sautèe the garlic just until it begins to turn golden -not too much!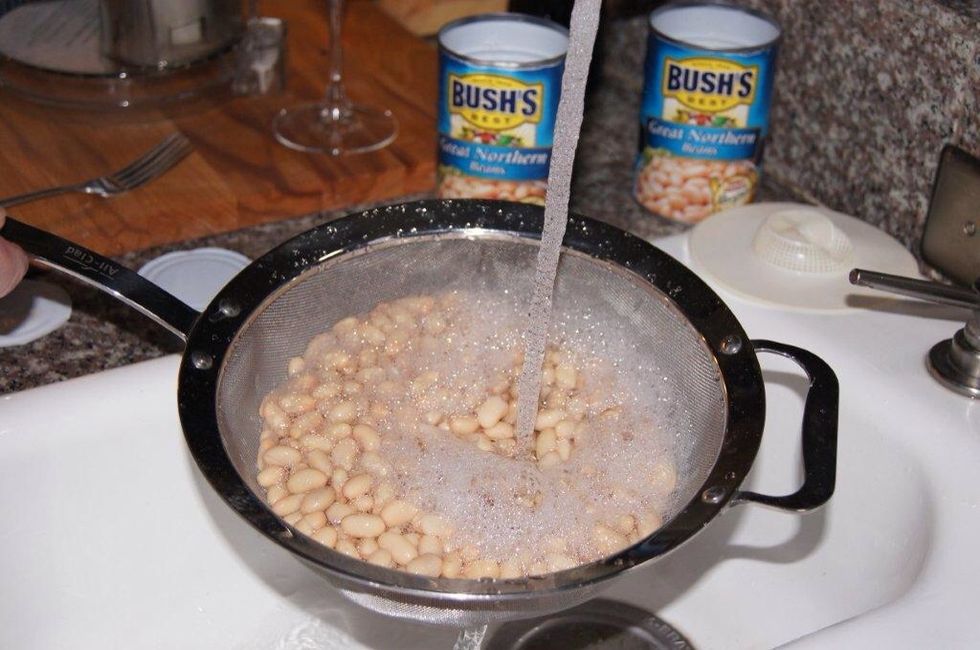 Drain and rinse the beans - drain as much water out as possible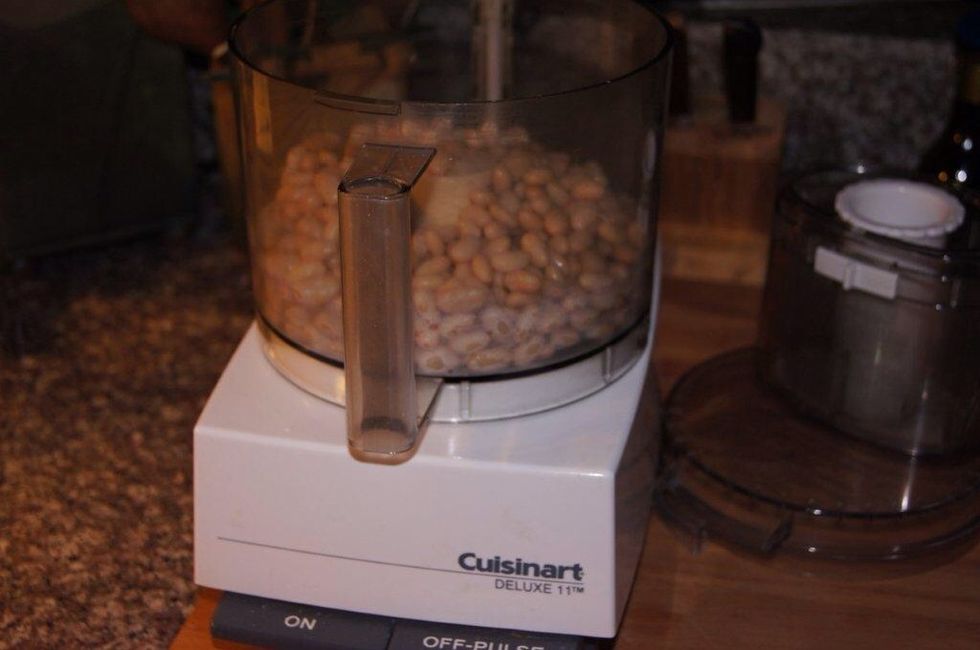 Put the beans in your food processor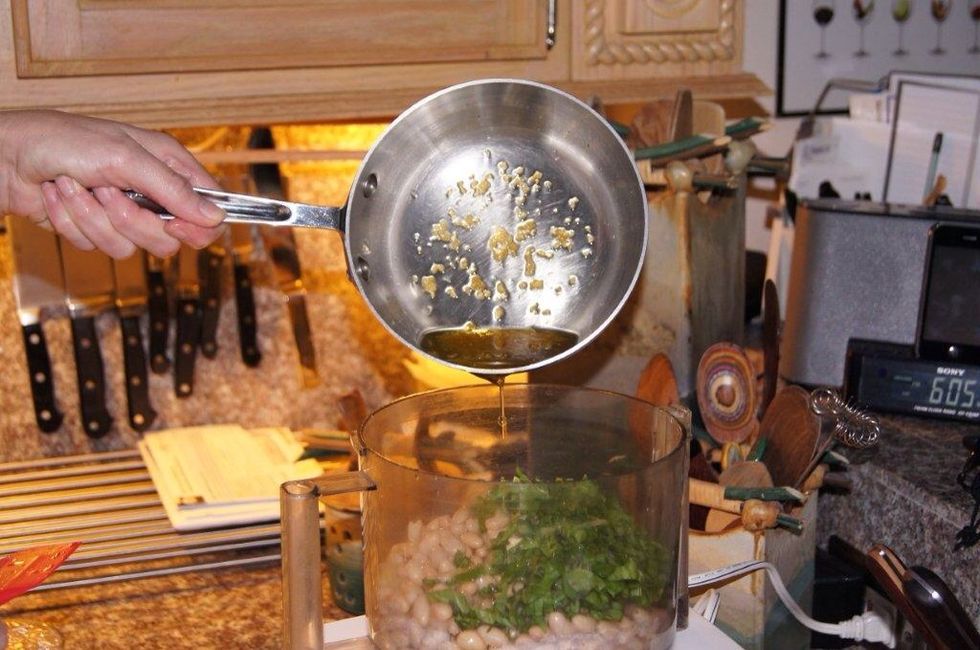 Add the oil and garlic to the processor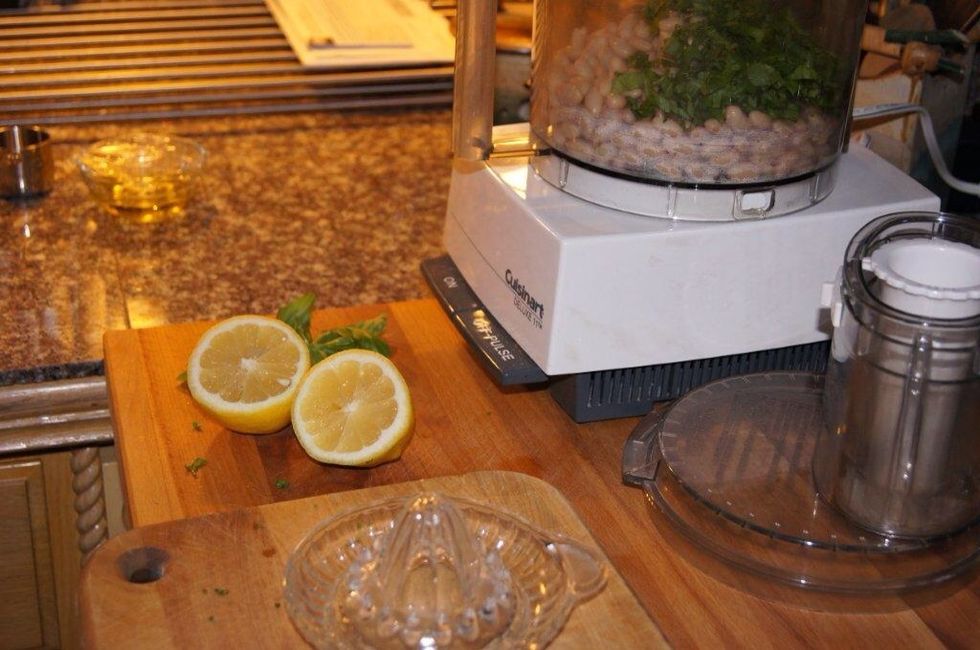 Use fresh lemons!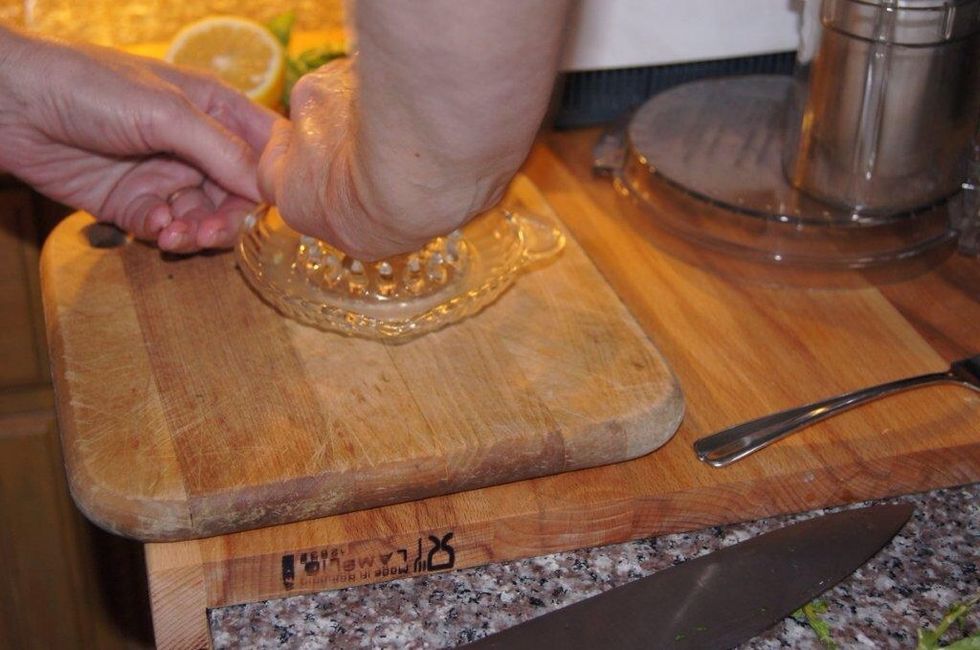 Squeeze the juice and remove any seeds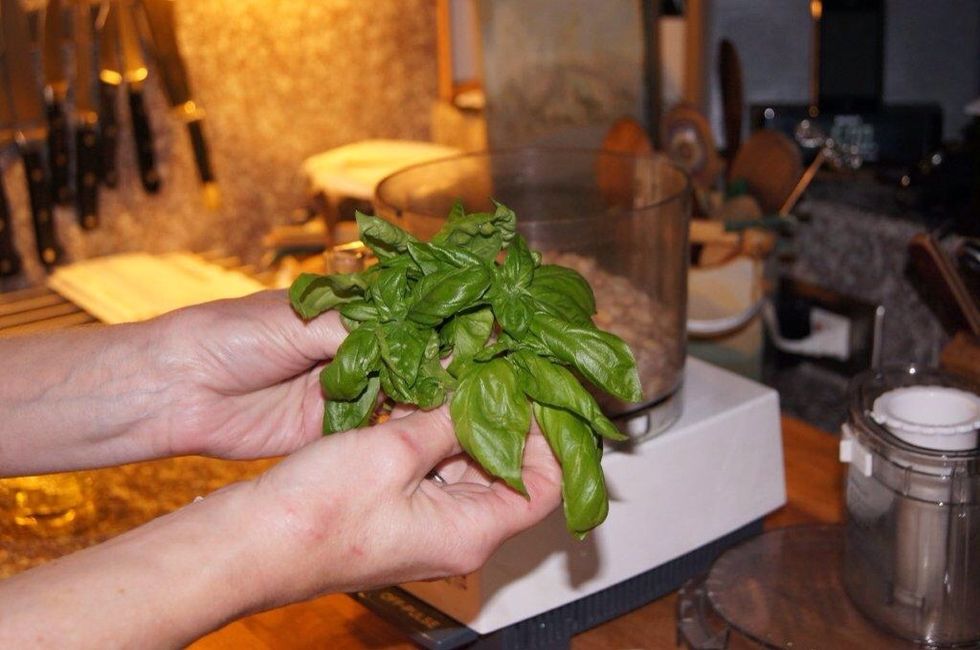 Beautiful Basil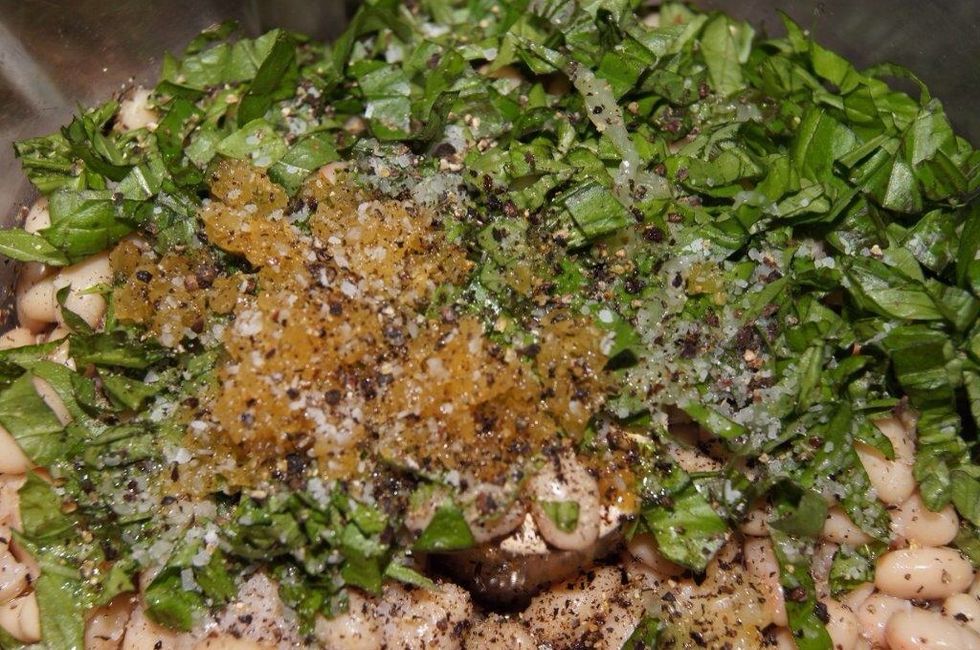 Add everything to the food processor
If you put a piece of plastic wrap over the bowl, the top won't get dirty and you save a lot of cleaning. Run on high until you have a smooth paste.
Garnish with some olive oil and a chiffonade of basil and serve with pita chips or.....
A nice French bread and good white wine!
2 Cans of cannellini or Great Northern beans
1 TBSPN Lemon juice
1 TBSPN chopped fresh garlic
1/4 cup Olive oil
1/3 cup packed fresh Basil leaves
Fresh ground pepper and salt to taste
Extra Basil and olive oil for garnish