Faisal AlAbdulhadi & Mohammed AlHammadi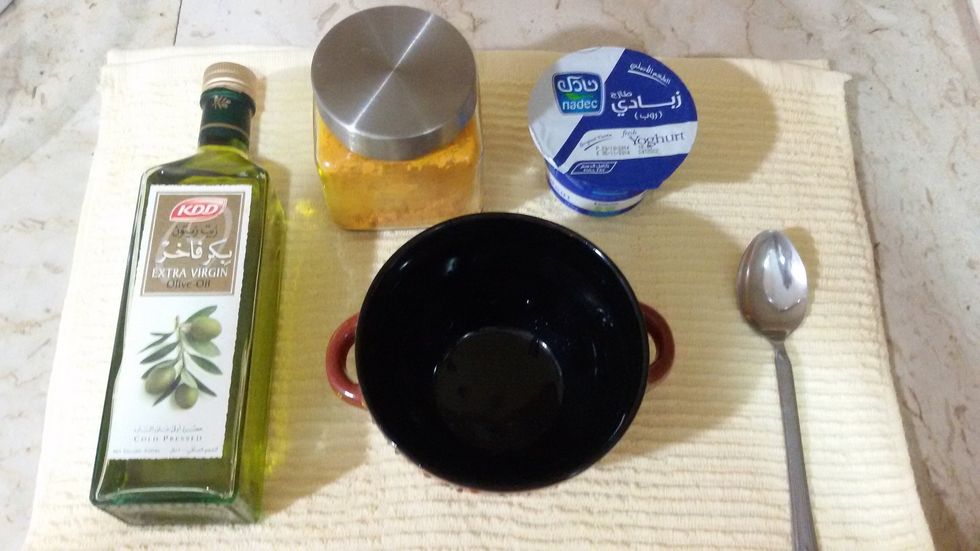 These are the supplies you need.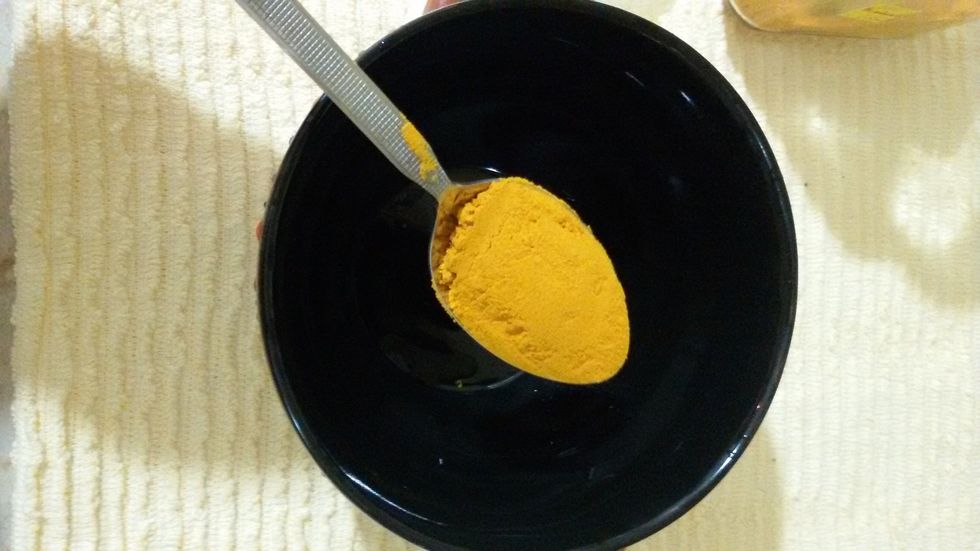 Add three Tablespoons of turmeric powder to your mixing bowl.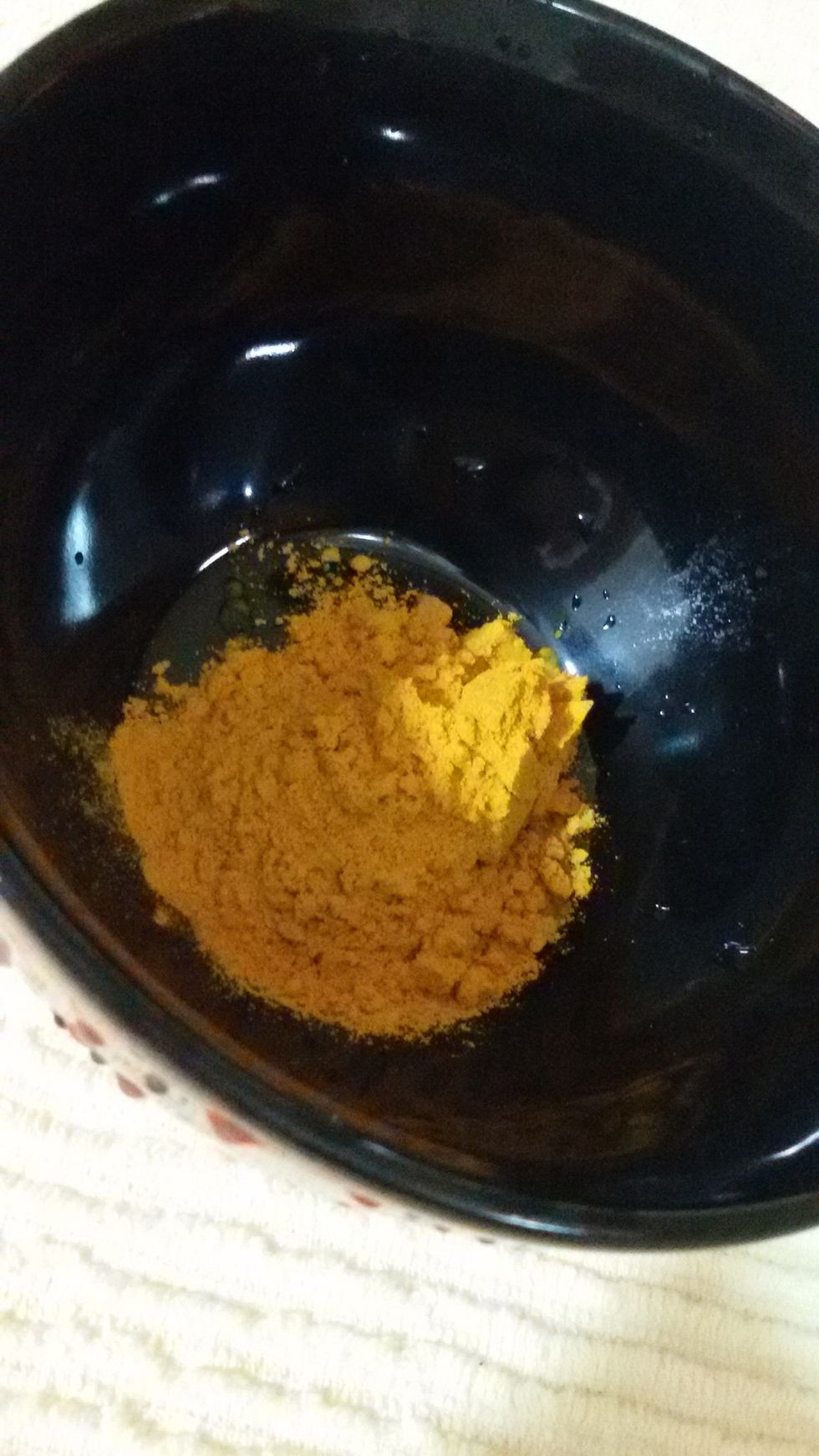 Crush little pieces of turmeric with the back of your spoon.
Add some olive oil (half of the available quantity).
Mix the olive oil and turmeric powder really well. Make sure there are no clumps left behind!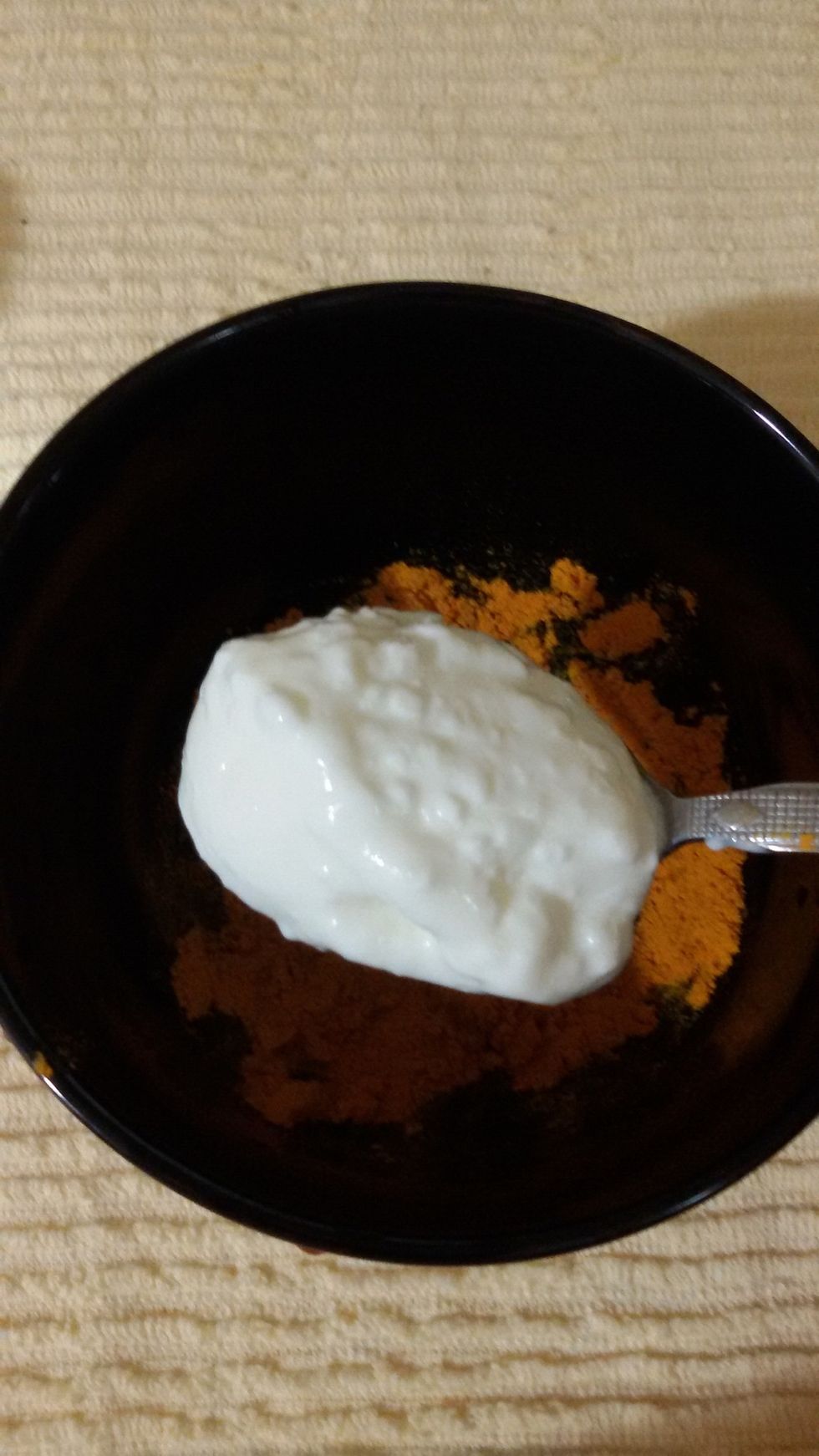 Add the quantity of yoghurt.
Make sure you mix the yoghurt really well. You don't want any uneven parts in your mixture!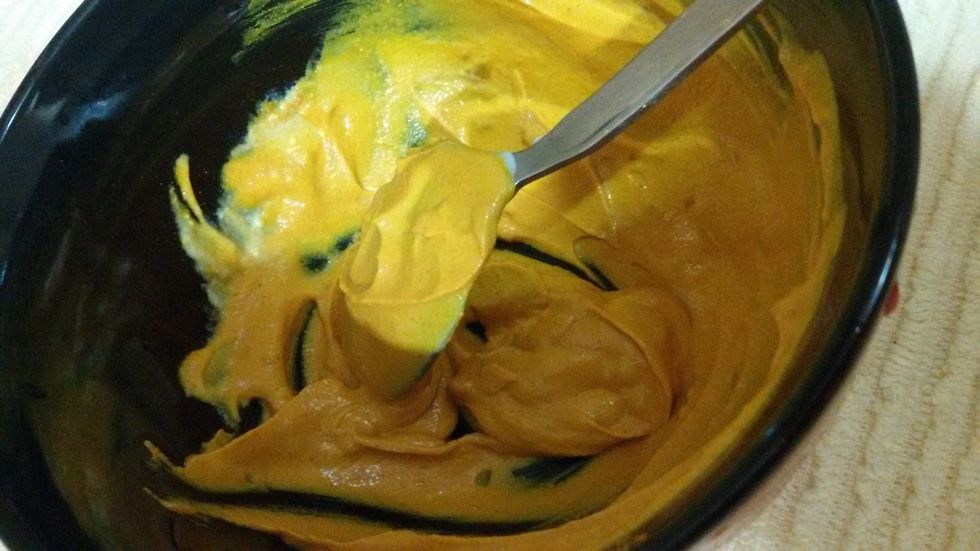 This is how your mixture should look like after a minute of vigorous mixing.
At this step you may add honey. It is preferable to use warm honey.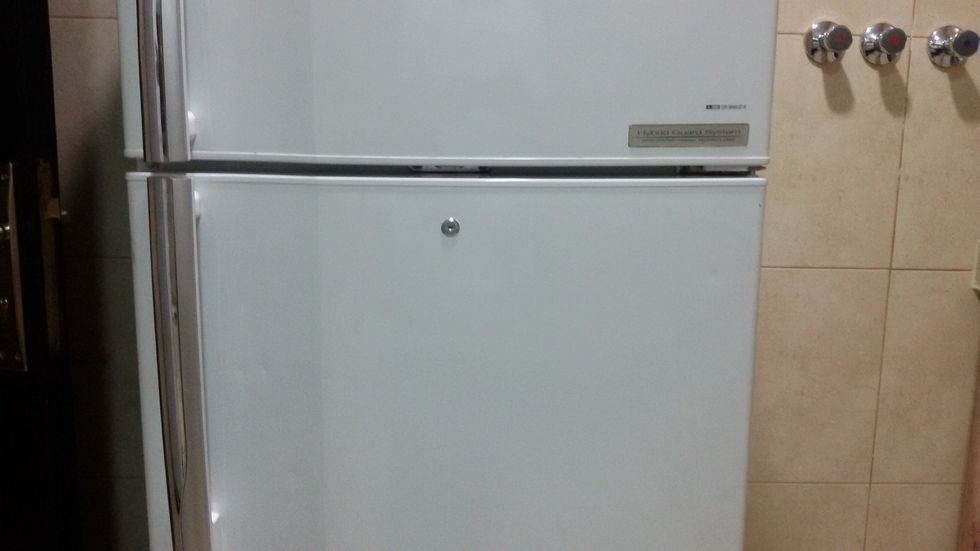 Place your face mask in the refrigerator for 24 hours.
How to use the face mask: 1. Spread mixture on face (avoid eyes and nasal areas) with a soft brush. 2. Leave mixture to dry for 20 minutes. 3. Wash your face with warm water.
1.0c Yoghurt
3.0Tbsp Turmeric
2.0tsp Olive Oil
1.0 Mixing Spoons
1.0 Mixing Bowl
1/2Tbsp Honey (optional)