I wanted to make this dish a year ago I think. But always didnt have all the ingredients at home . But... I finally made it today ! And its so easy and so delish~! Give it a try !
52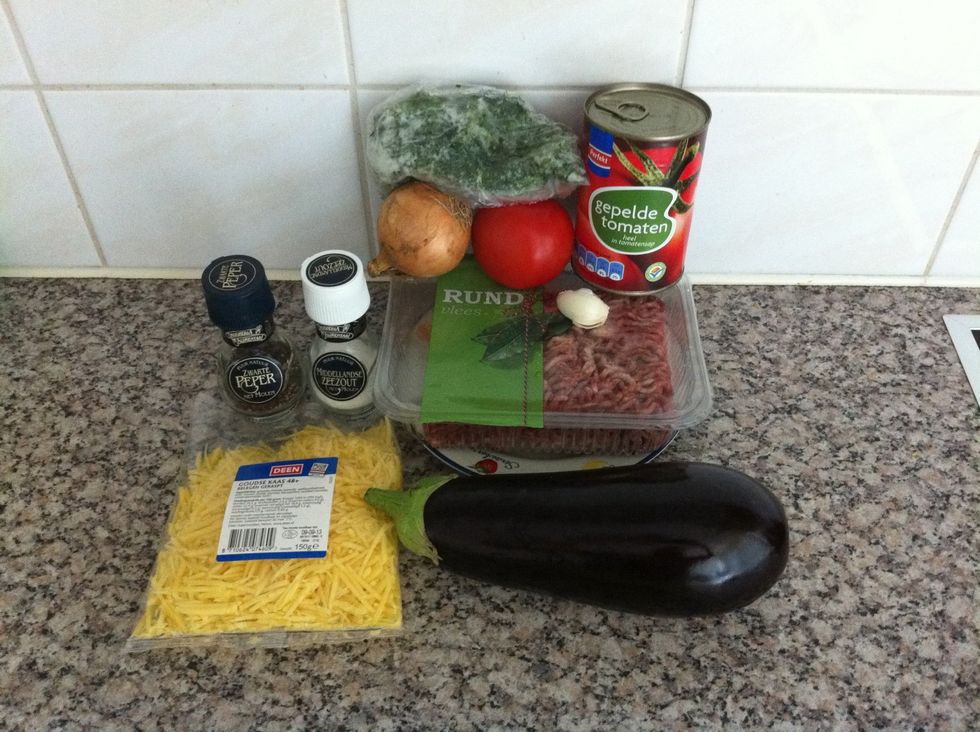 Here are the supplies serving FOUR persons. Oops - I forgot the other eggplant ! So one eggplant serves two persons, unless you are very hungry or a big eater .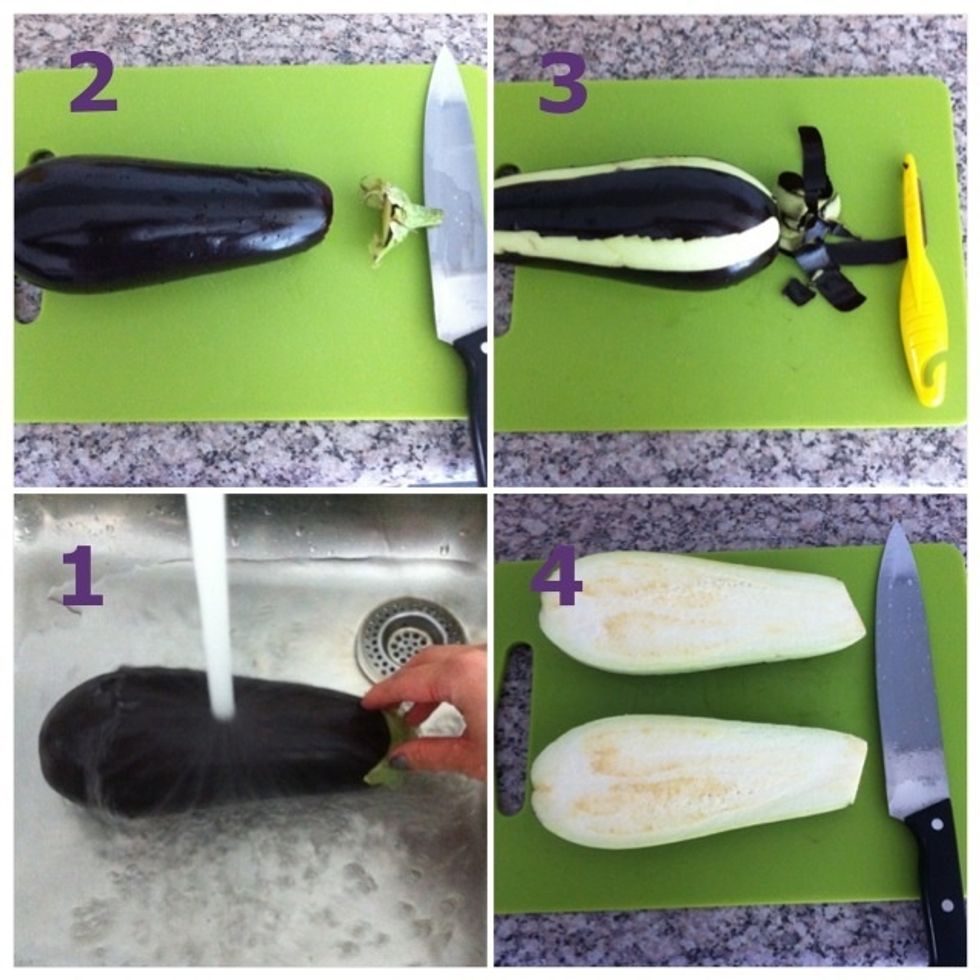 1) Wash eggplant; 2) Cut off the top; 3) Peel off the skin as shown on the pic; 4) Cut eggplant into half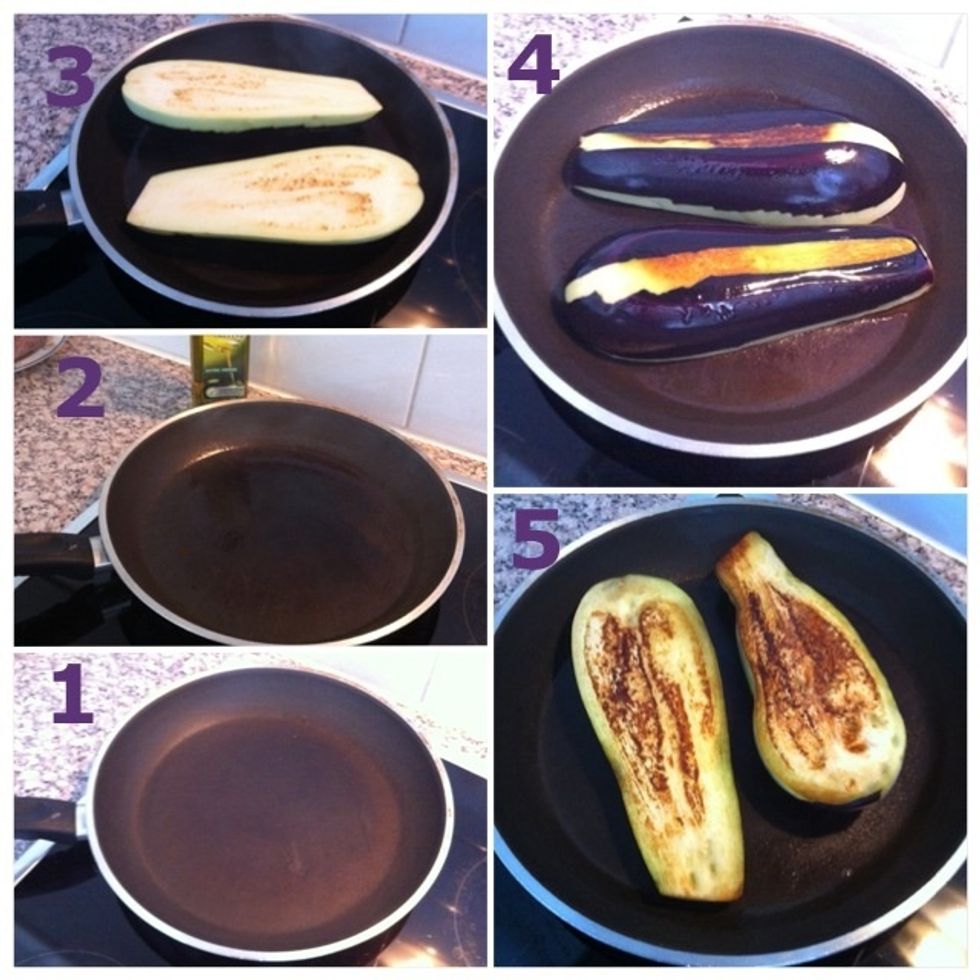 1) Preheat pan; 2) Add oil; 3) Add eggplants - round side first) and bake for about 3-4min; 4) Turn to other side (flat side) and bake for about 5min; 5) Turn around, when its gold brown set aside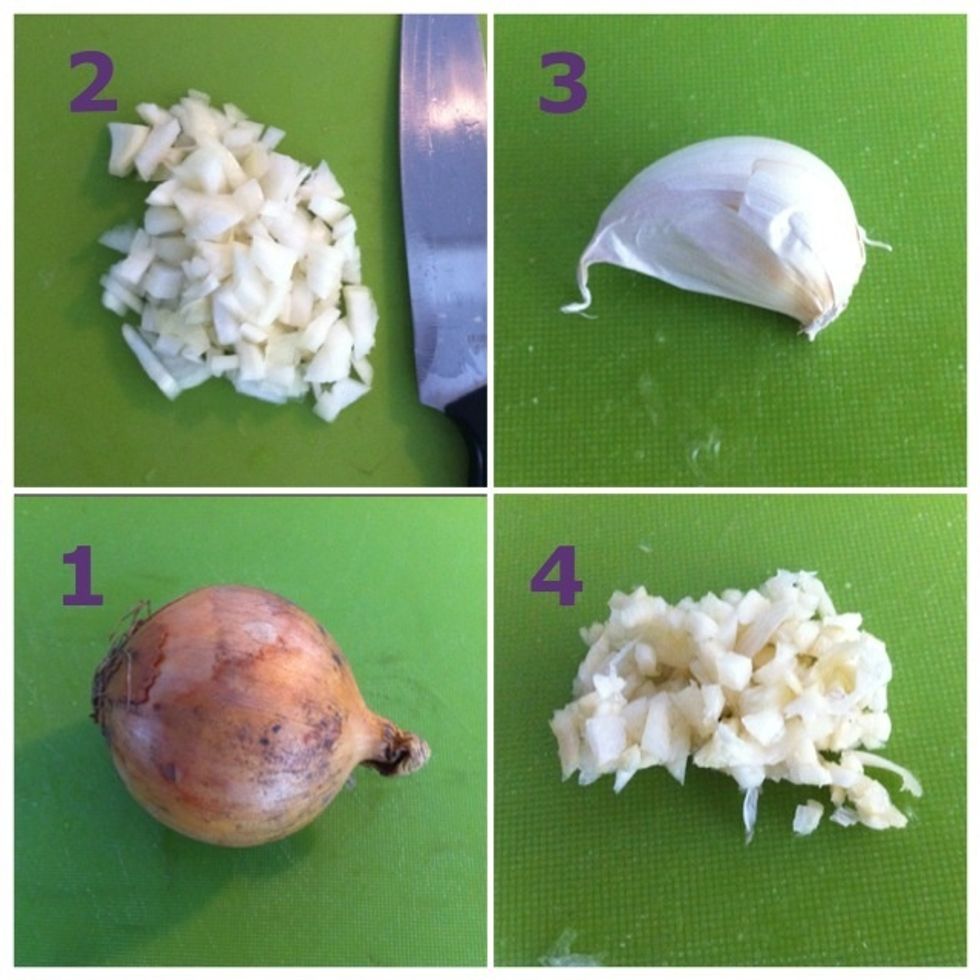 1) Take onion; 2) Dice onion; 3) Take a clove of garlic; 4) Dice garlic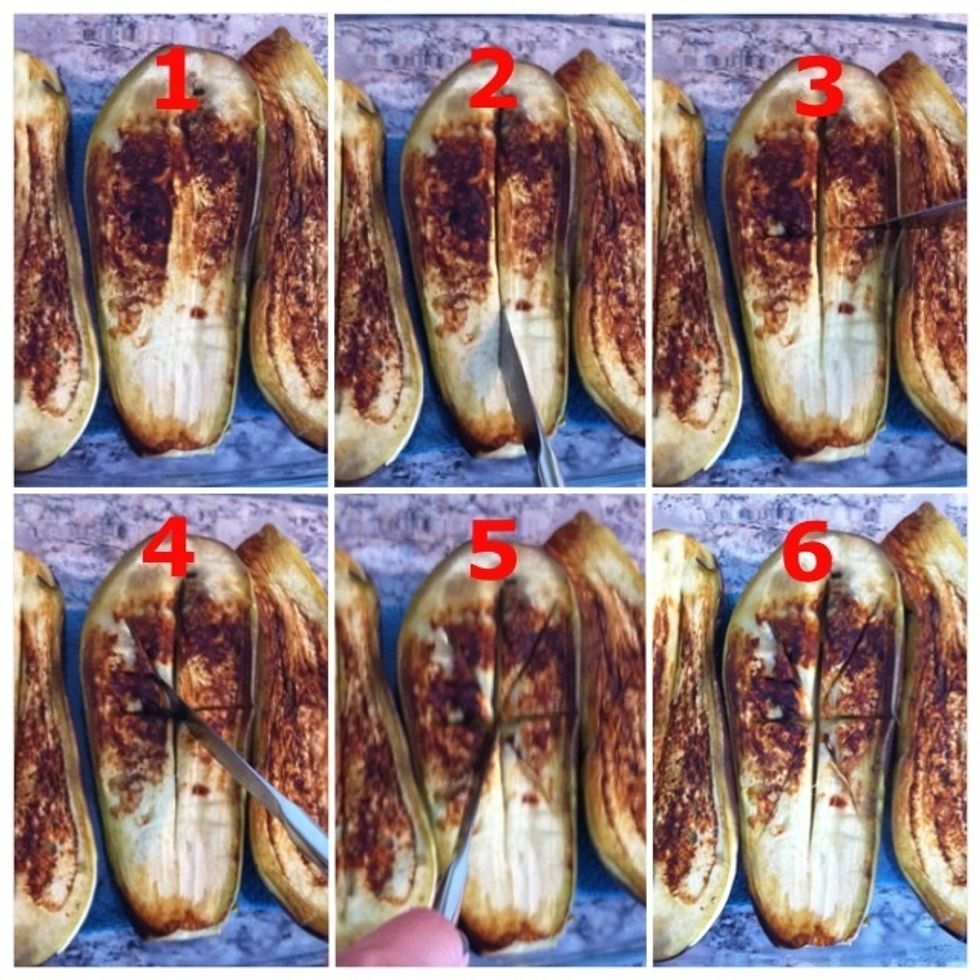 1) Put eggplants on baking dish; 2) Make a vertical cut carefully; 3) Make a horizontal cut; 4) Followed by diagonal; 5) Now diagonally to the other side; 6) Should look like this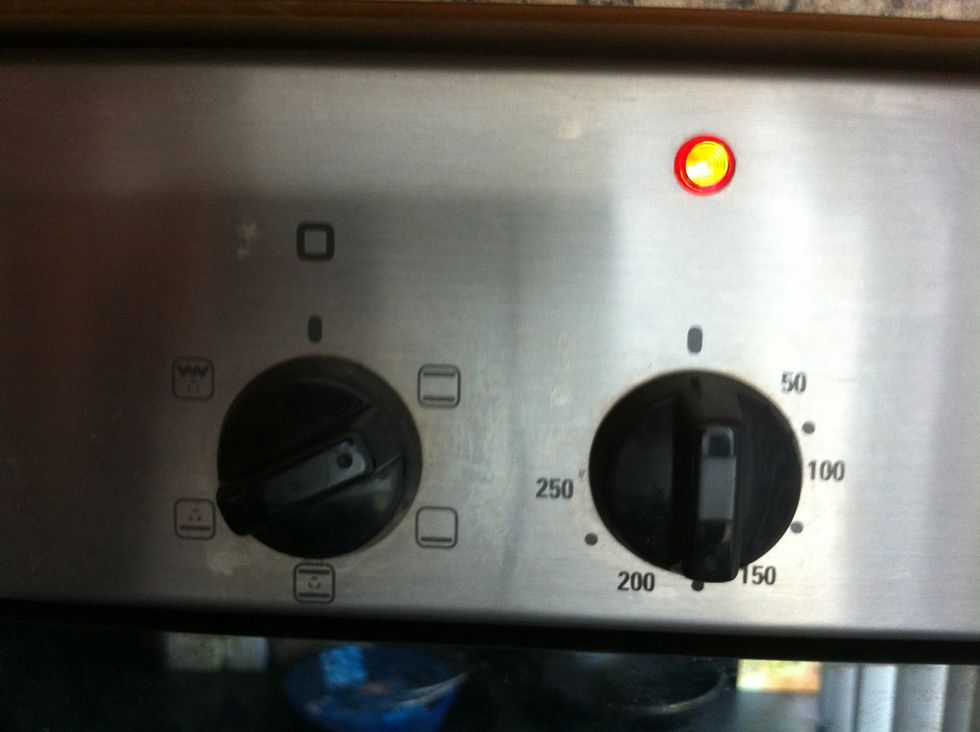 Preheat oven: 180 celsius degrees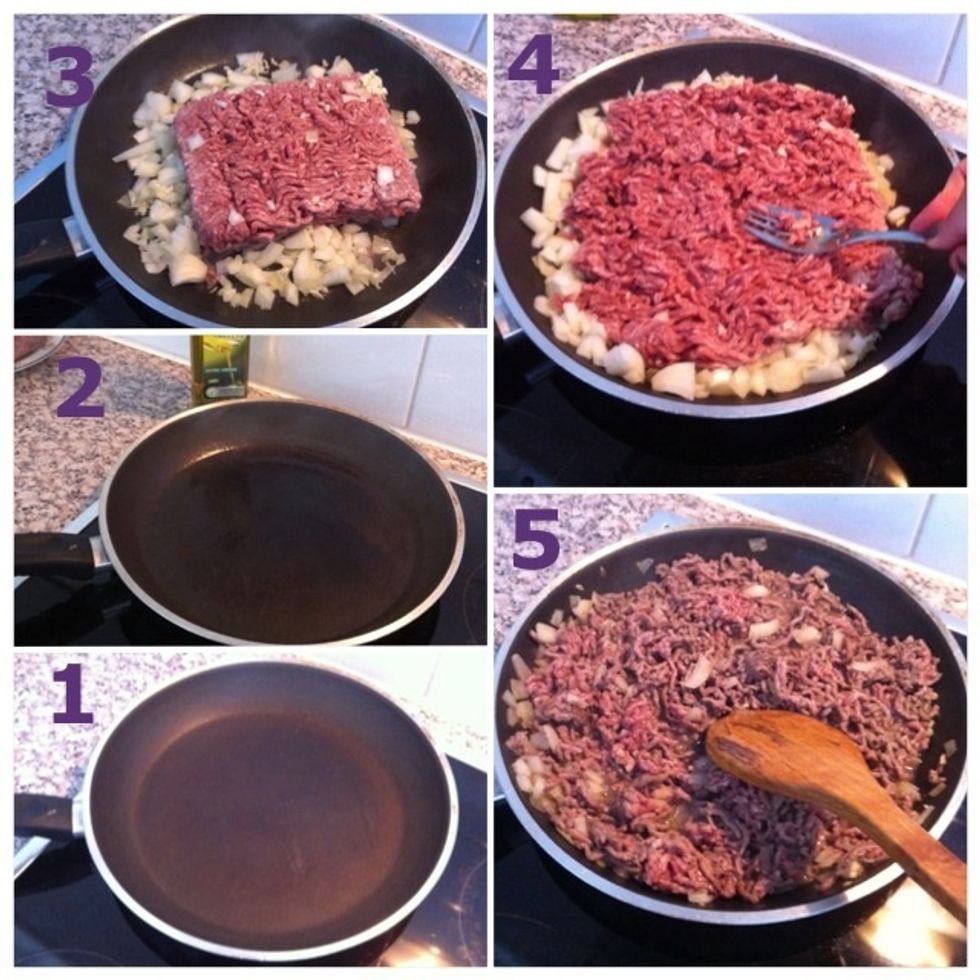 1) Preheat pan; 2) Add oil; 3) Add ground beef + onions + garlic; 4) Use a fork to smash the beef; 5) Mix well everything together
1) Add diced tomatoes; 2) Mix well; 3) Add pepper and salt; 4) Add a handful parsley; 5) Mix well everything together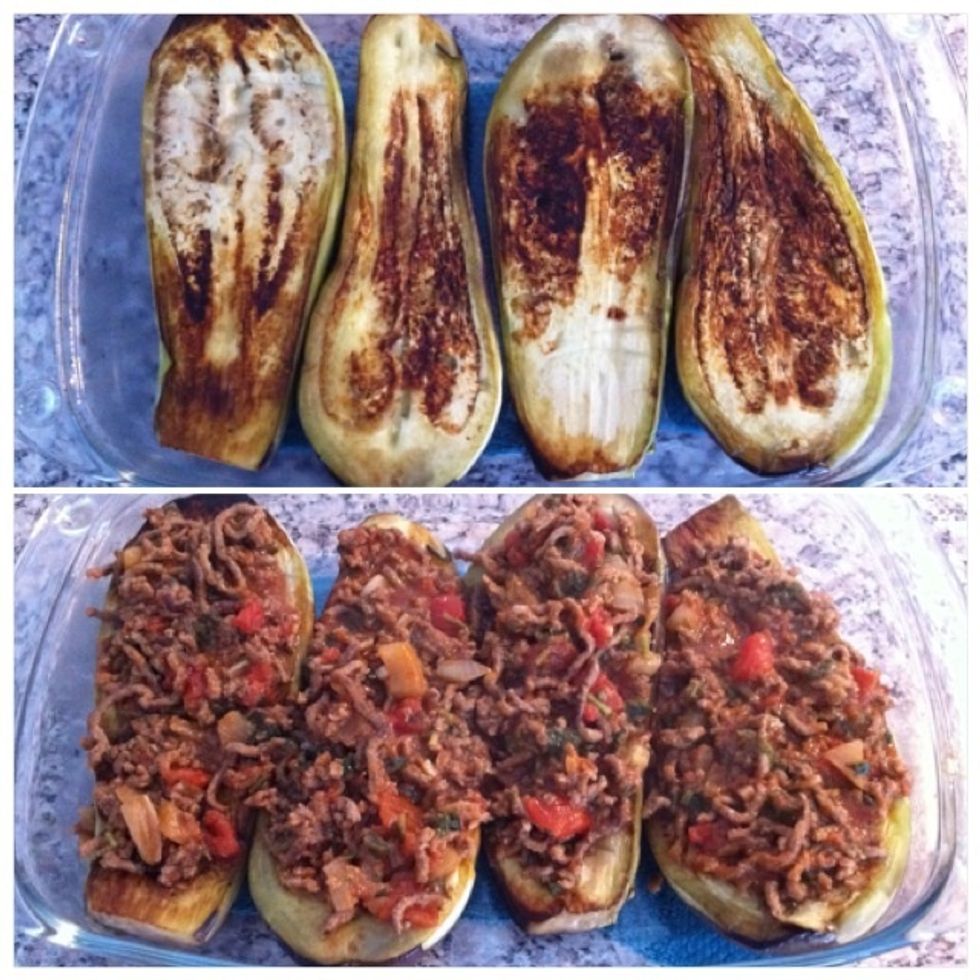 Now carefully transfer the meat to the eggplants and fill the inside with the meat mixture. Carefully press meat a little bit into the eggplants to put more meat in it. PS: dont throw away the juice!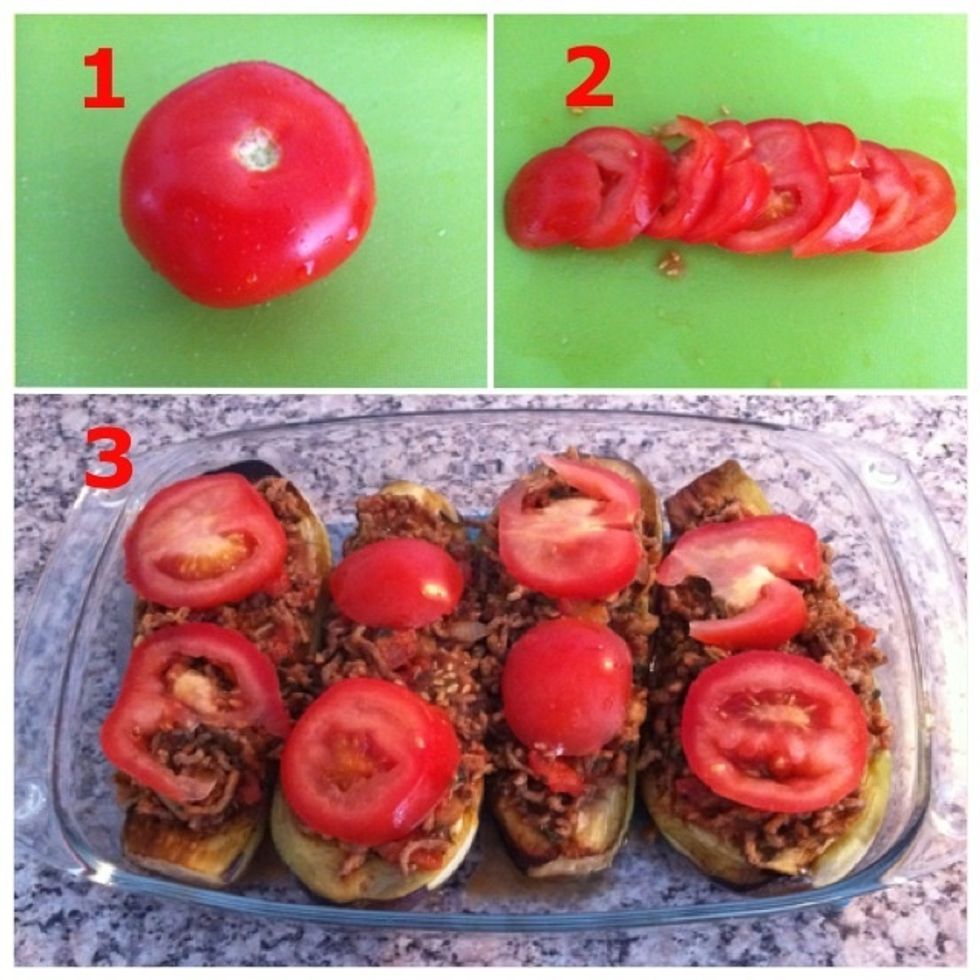 1) Take tomato; 2) Slice it; 3) Layer it on the top of the eggplants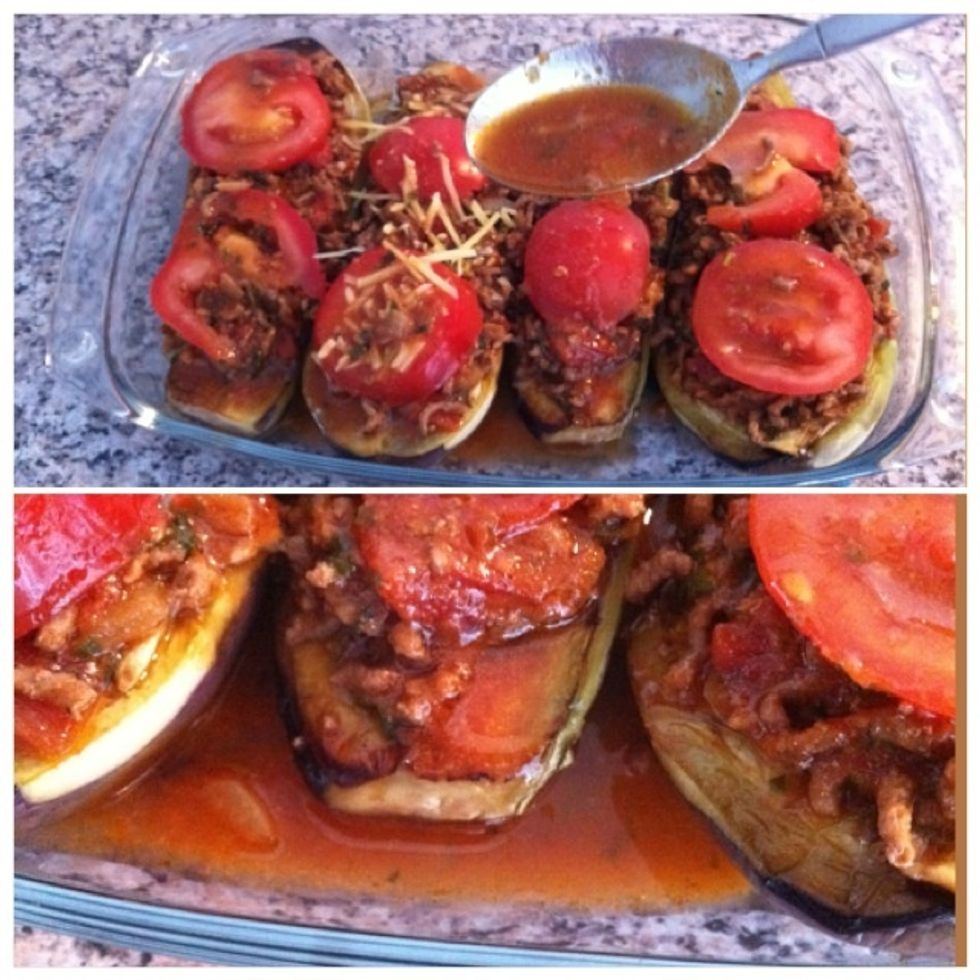 Use a spoon to spread the juice of the meat mixture on the eggplants. Now you have a yummi sauce !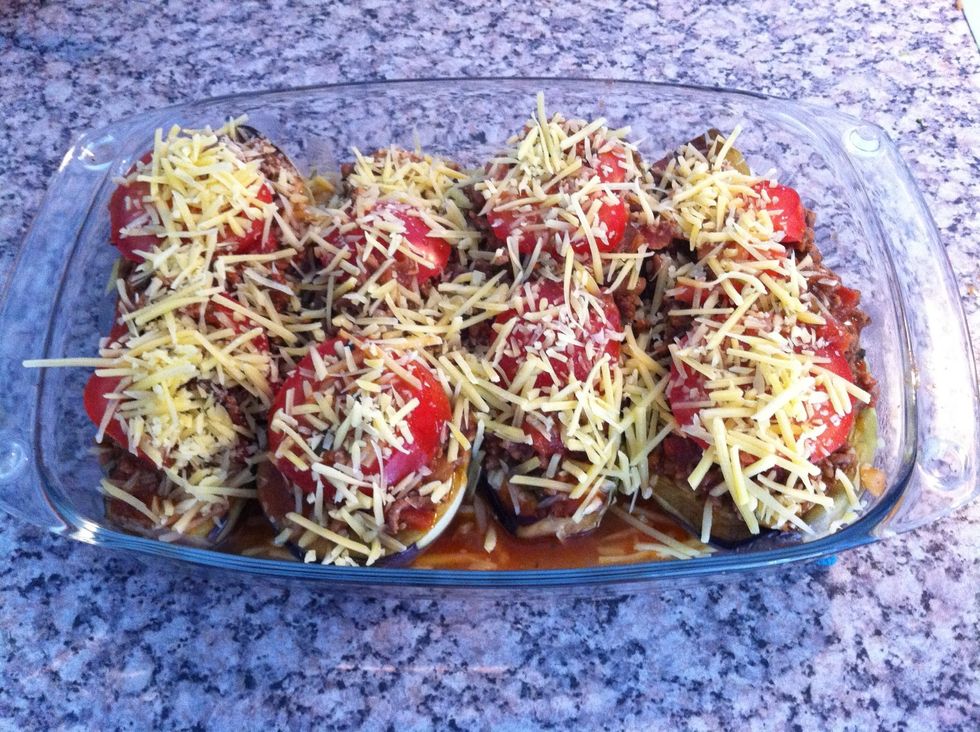 "Cheese time" !
Put stuffed eggplants into oven and let it bake for about 35 minutes at 180 celsius degrees.
Those stuffed eggplants look soooo good !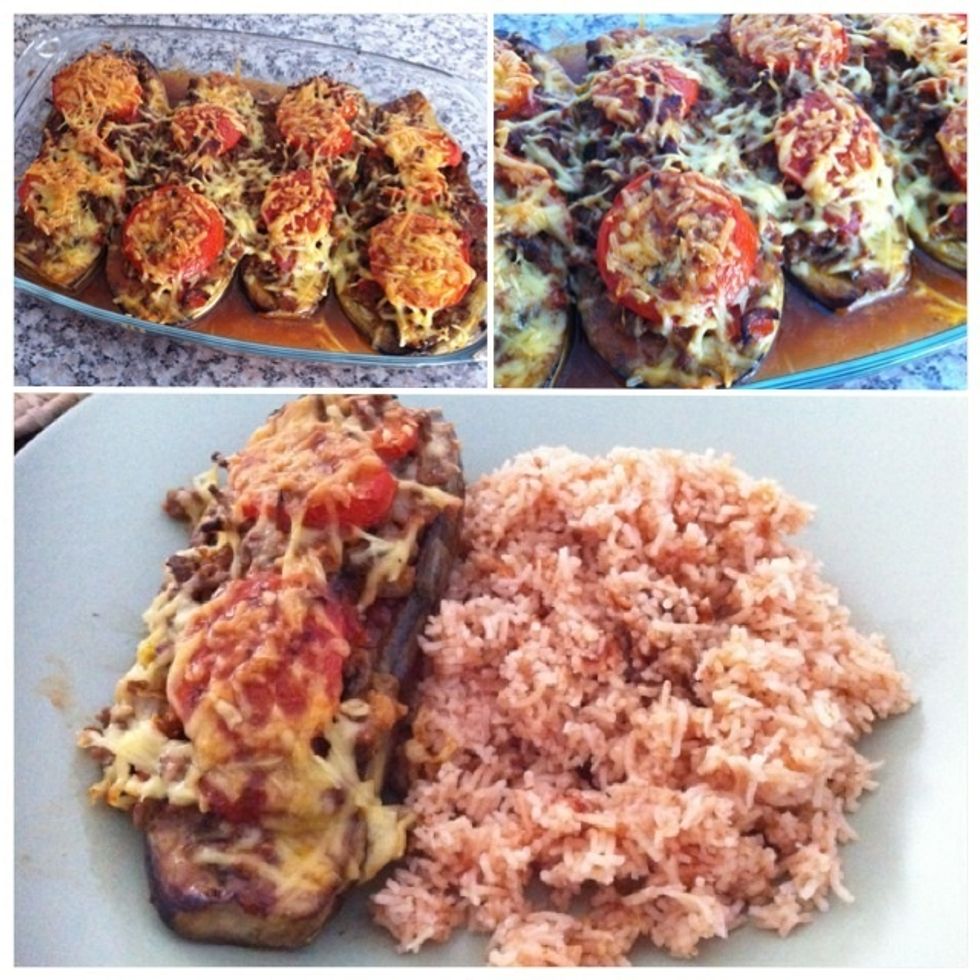 Garnish with a fresh salad, potatoes or rice like I did. Enjoy !!
2.0 Eggplants
350.0g Ground beef
1.0 Tomato (big size)
1.0 Onion
1.0 Clove garlic
400.0g Diced tomatoes (canned)
Parsley (own preference)
Salt (own preference)
Pepper (own preference)
Cheese (own preference)
Justine2707 Chimmy
Love... eating (out)! Cooking! Trying new (not too difficult!) recipes! Also love fashion! Make up! And simple nail art and hairdo's!