Make Turkey Sausage, Cranberry & Apple Stuffing
14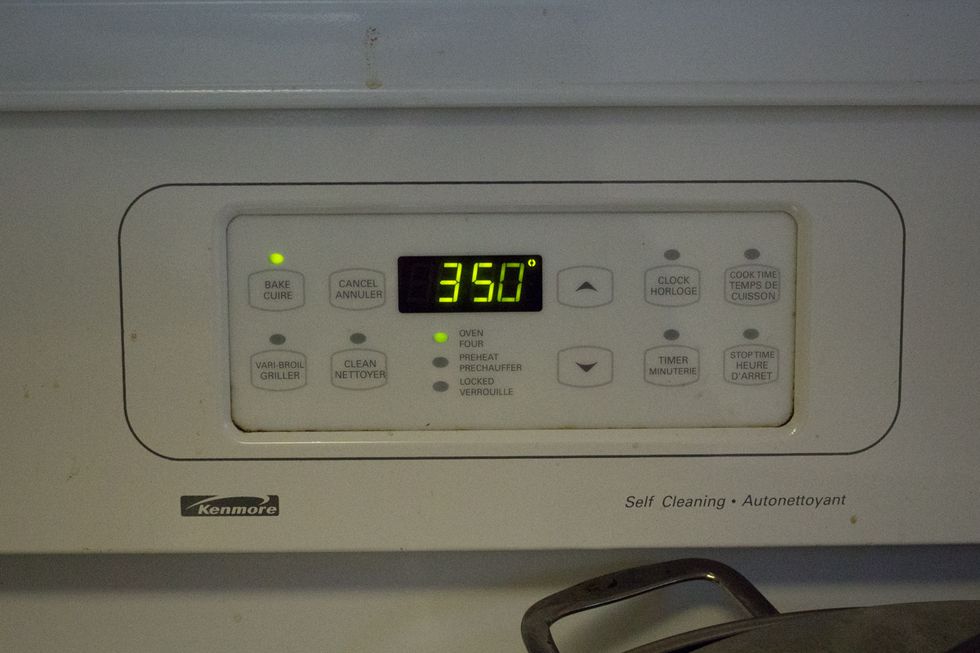 Preheat your oven to 350 degrees F (180 degrees C).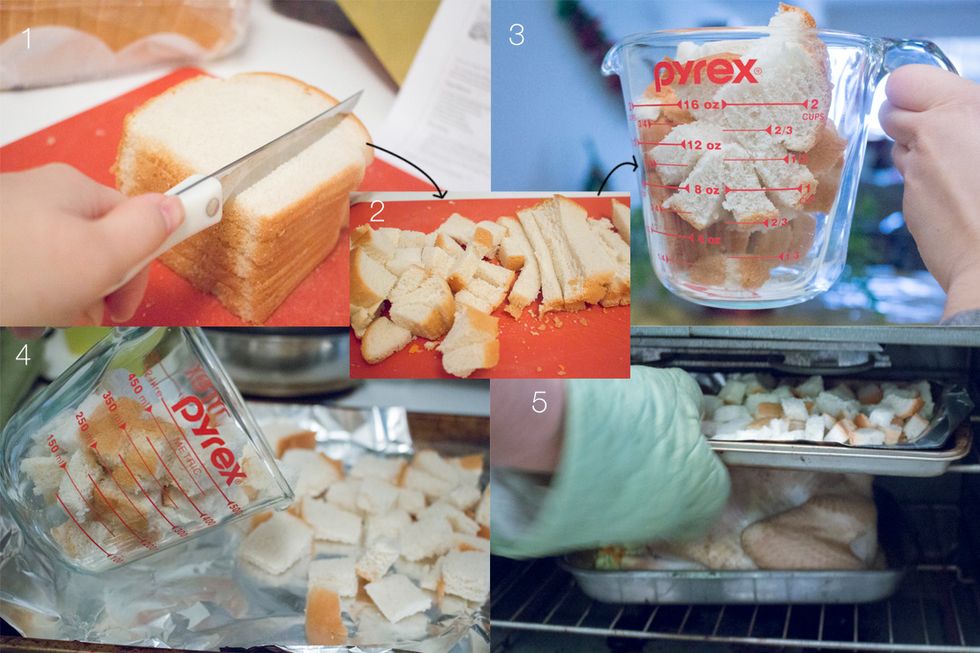 Cut your slices of bread into cubes enough to make 5 cups, and spread over a large baking sheet - baking for 5-7 minutes or until evenly toasted.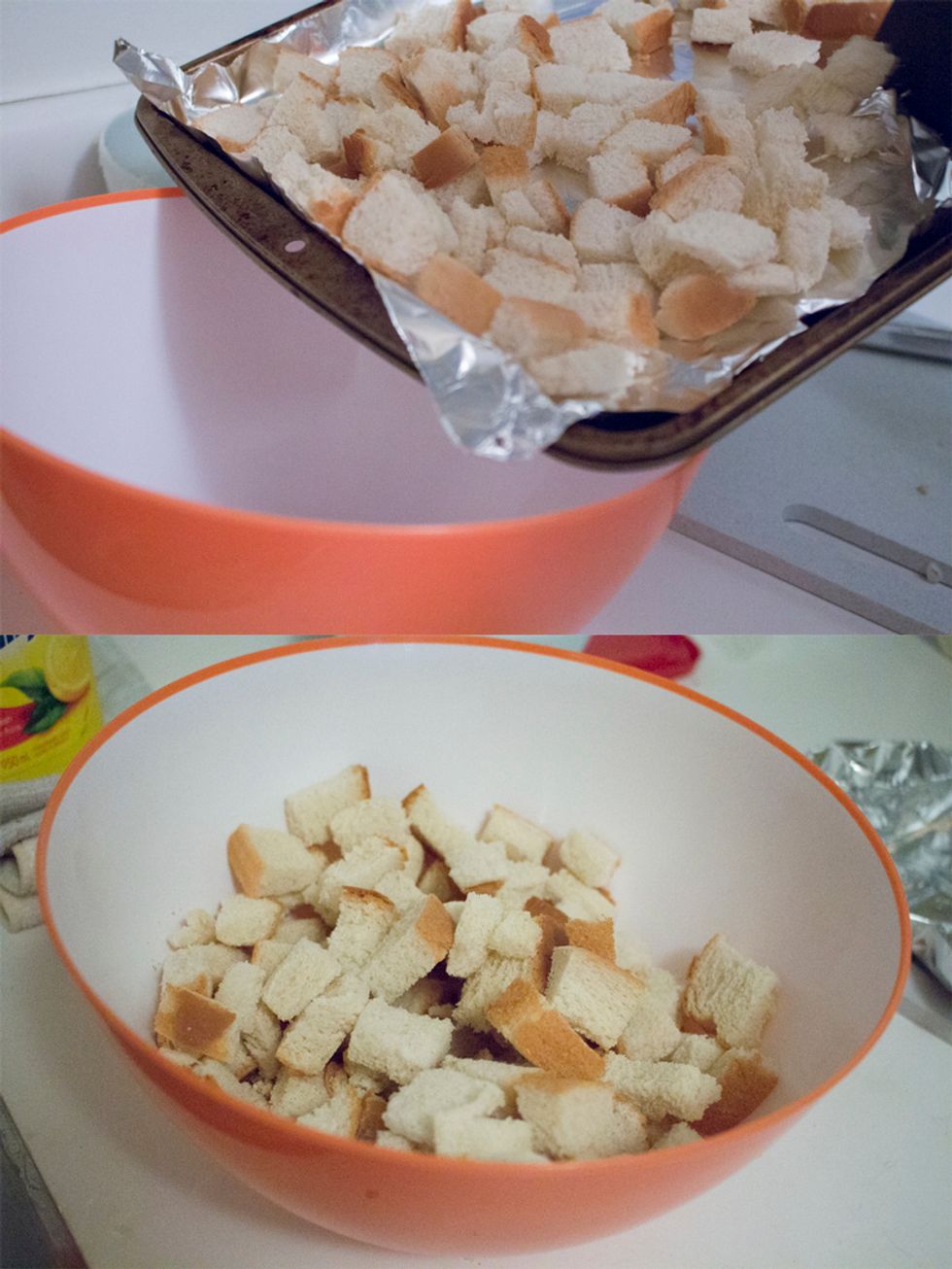 Transfer toasted bread into a large bowl.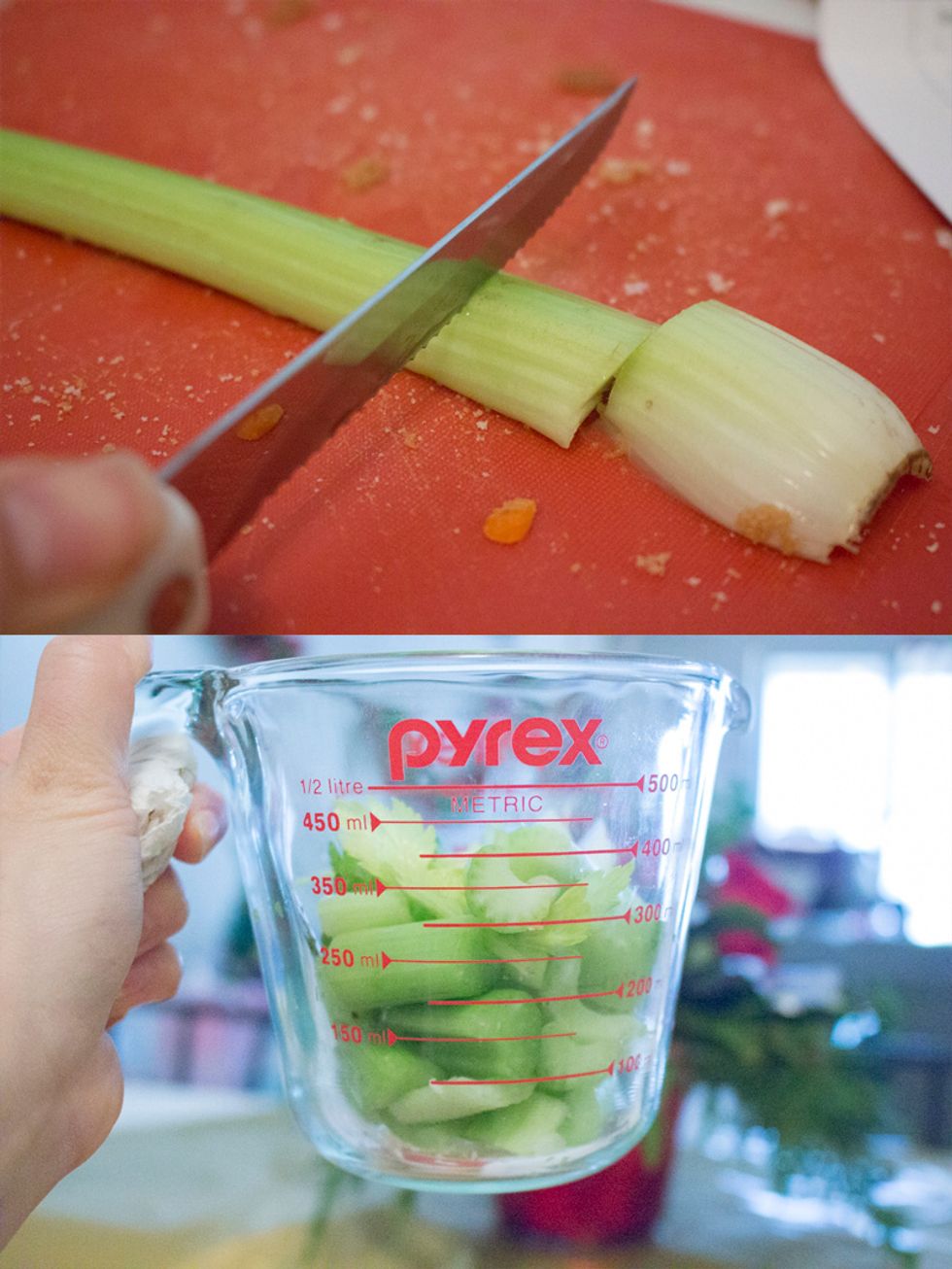 Chop 3/4 cup of celery and set aside.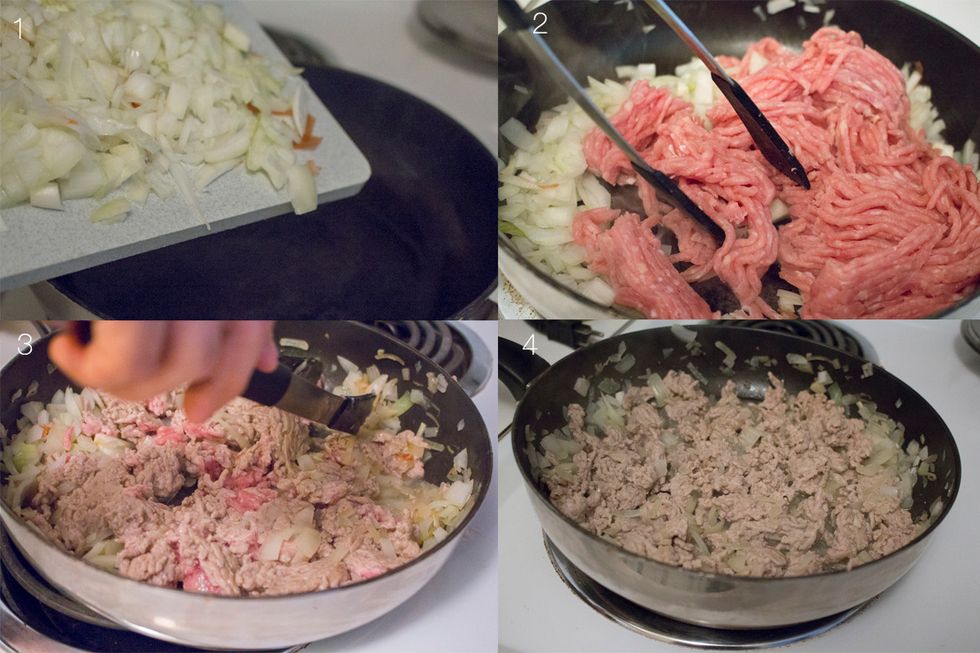 In a large skillet, over medium heat add cooking oil. Once cooking oil has heated add onions and ground turkey meat. Cook until well browned, breaking up the large chunks with tongs.
Next add celery, ground sage, rosemary and thyme.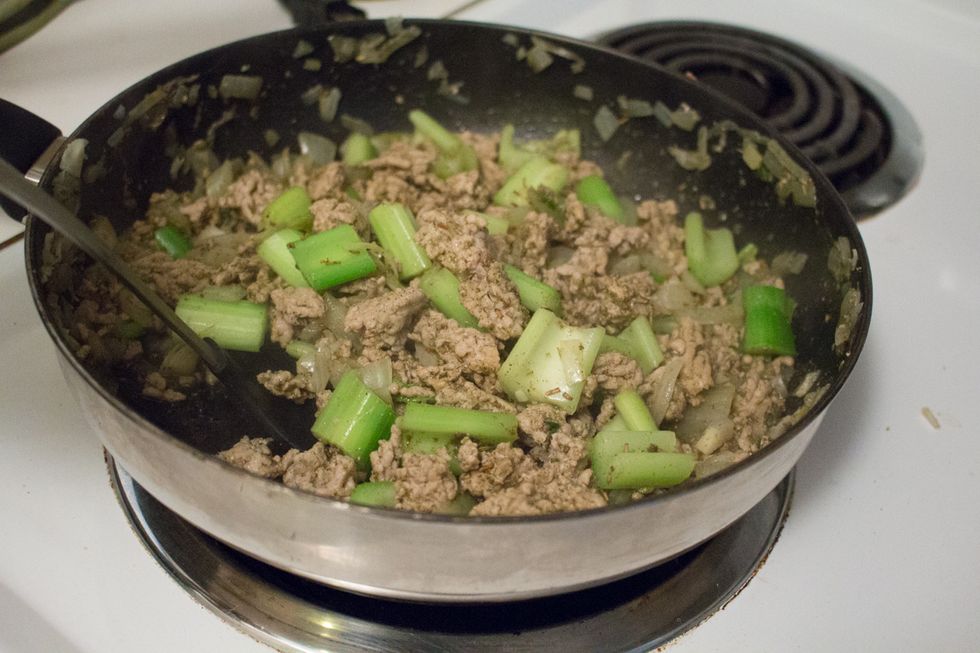 Cook for 2 minutes to allow flavour to blend, mixing with tongs as you go.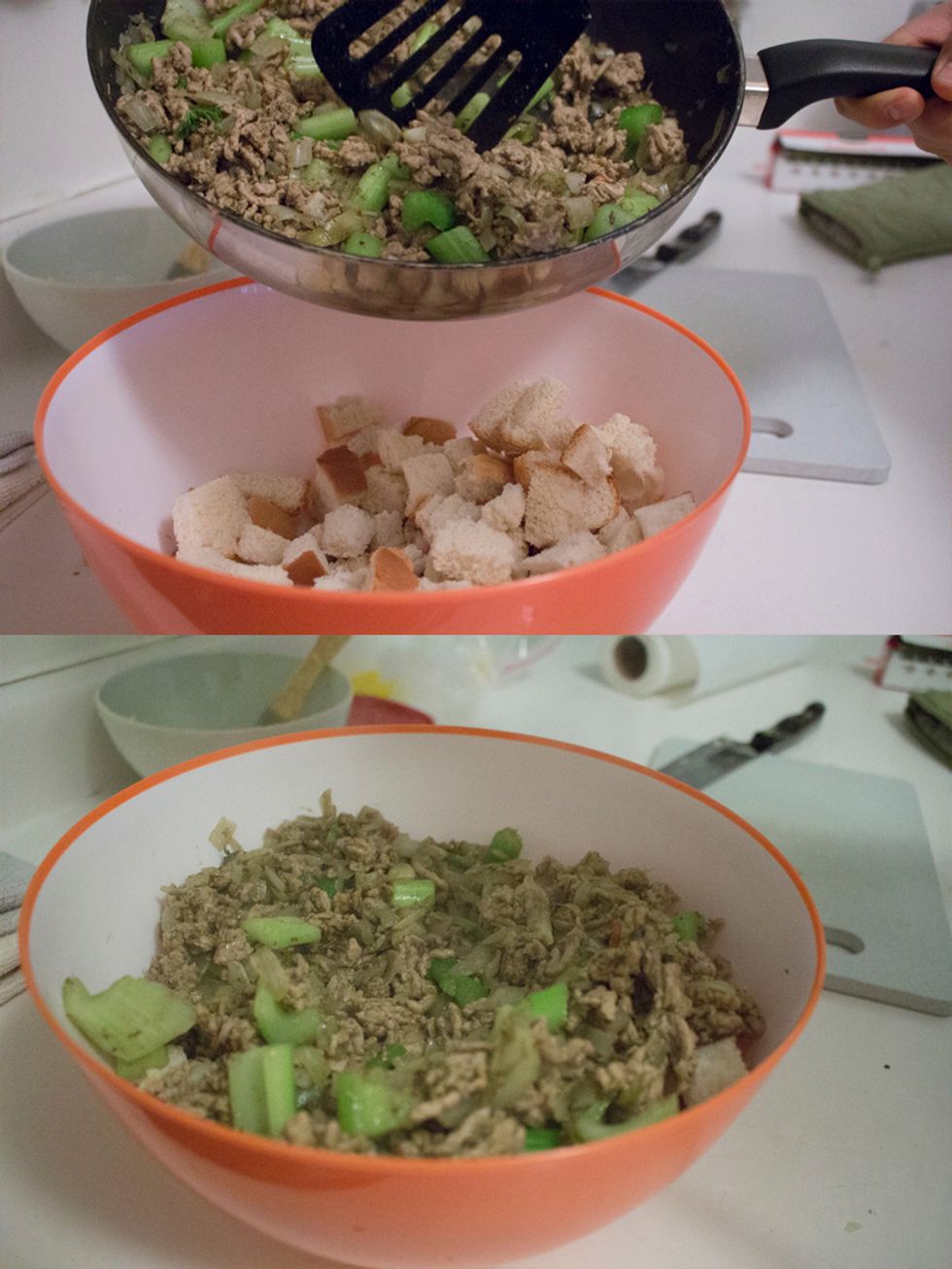 Pour ground turkey mixture over cubed bread.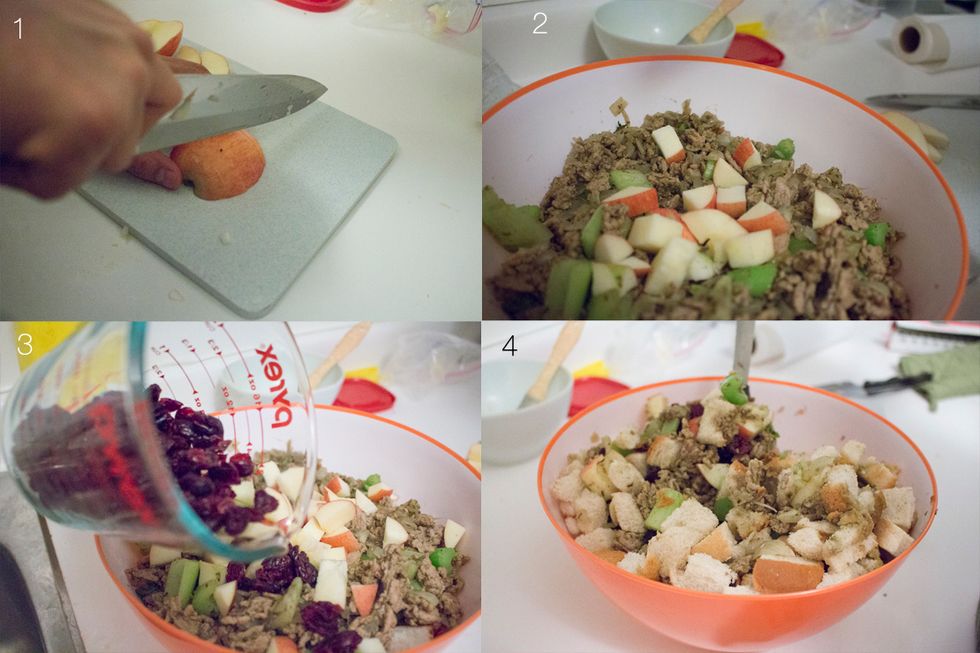 Chop and core your apple, add two mixture. Next add cranberries and mix together using tongs.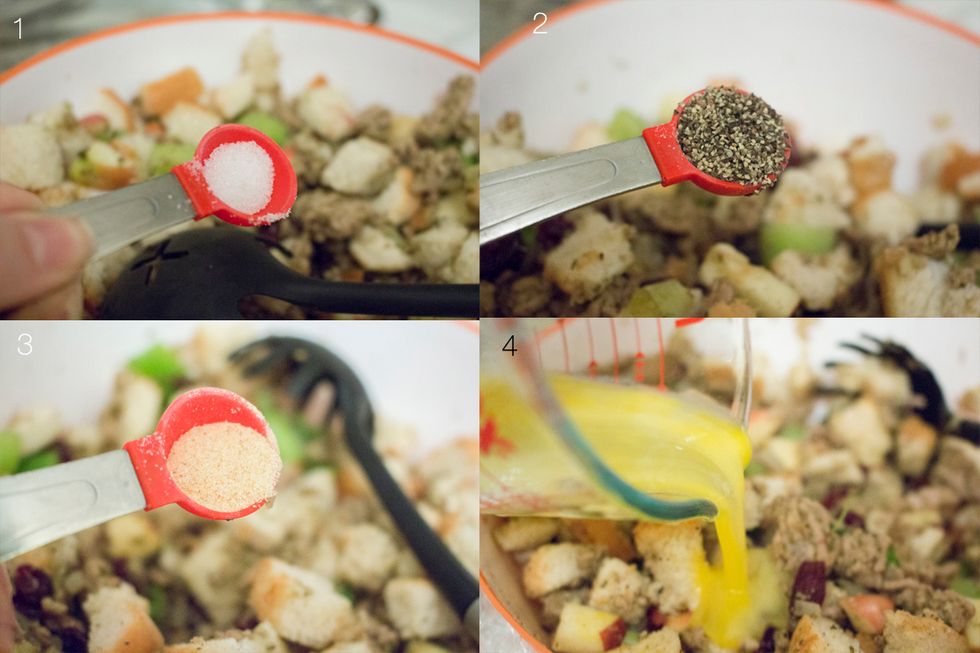 Add sea salt, pepper and garlic powder, then 1 beaten egg to mixture.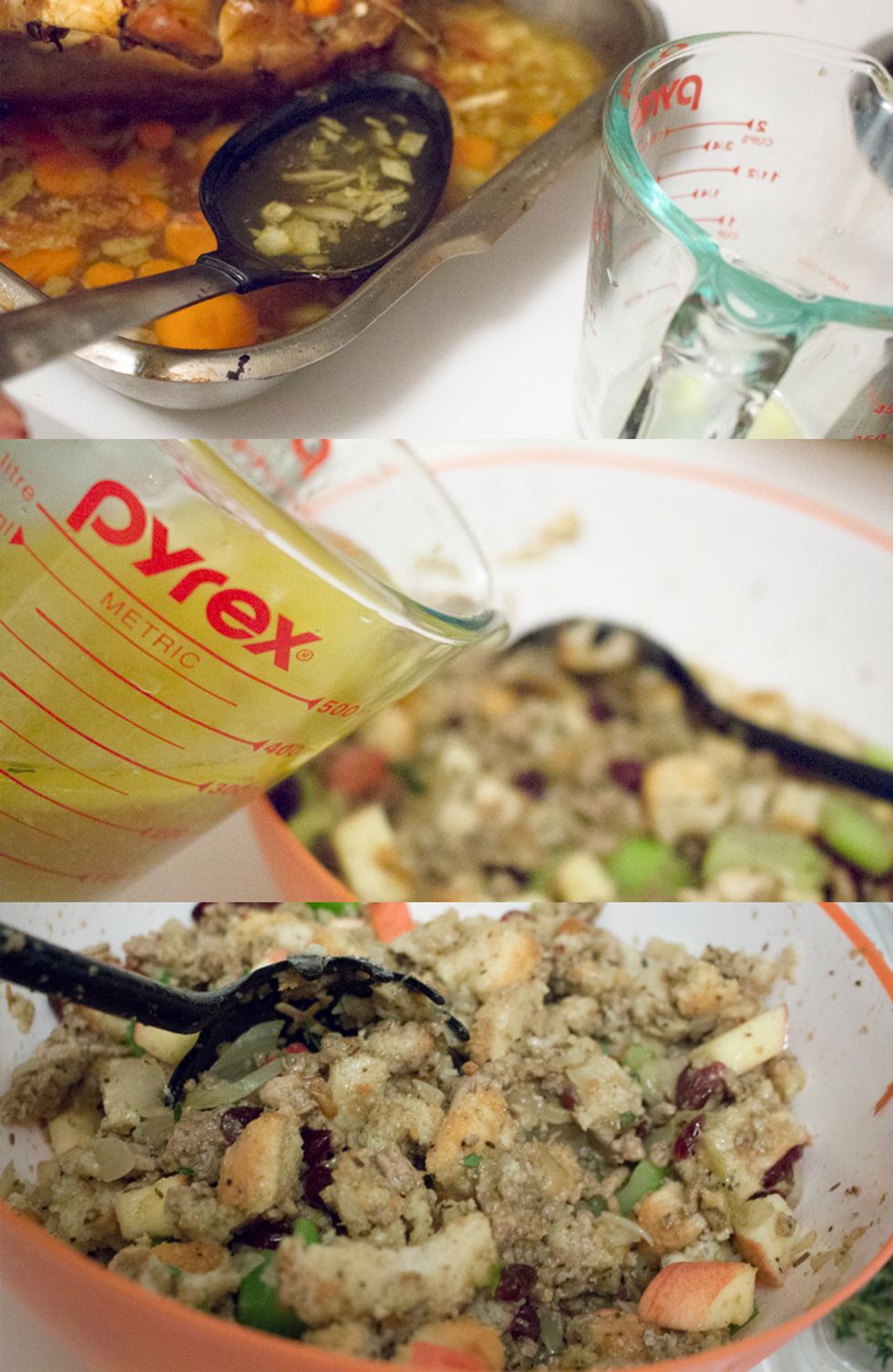 If you wish to cook & serve stuffing outside if turkey, follow next steps. If you wish to stuff turkey with stuffing, skip next steps and stuff turkey - & roast turkey as you normally would.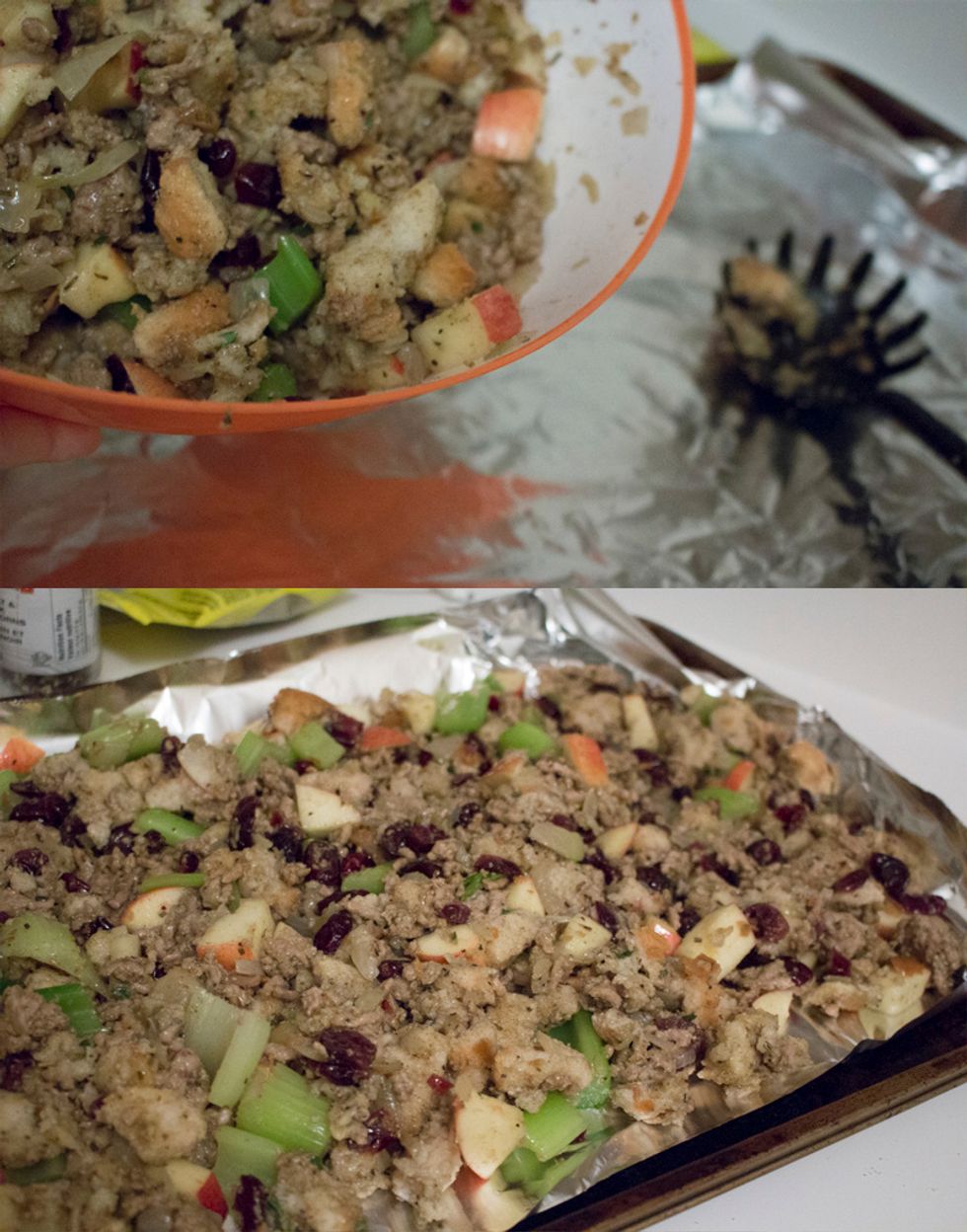 Pour the mixture over a tray lined with aluminum foil.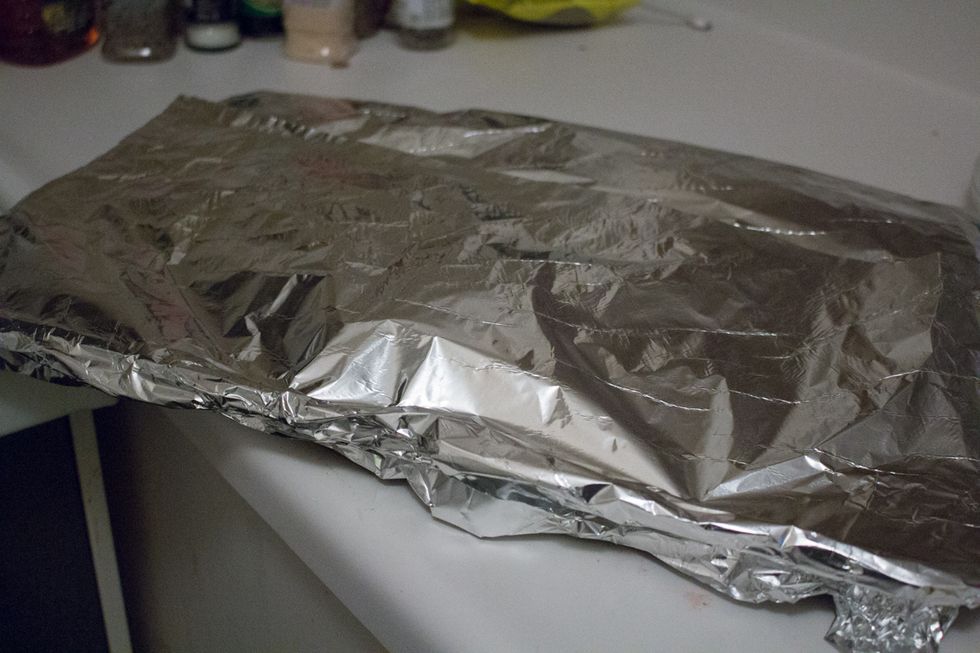 Cover and bake for 40 minutes covered, 15 minutes uncovered.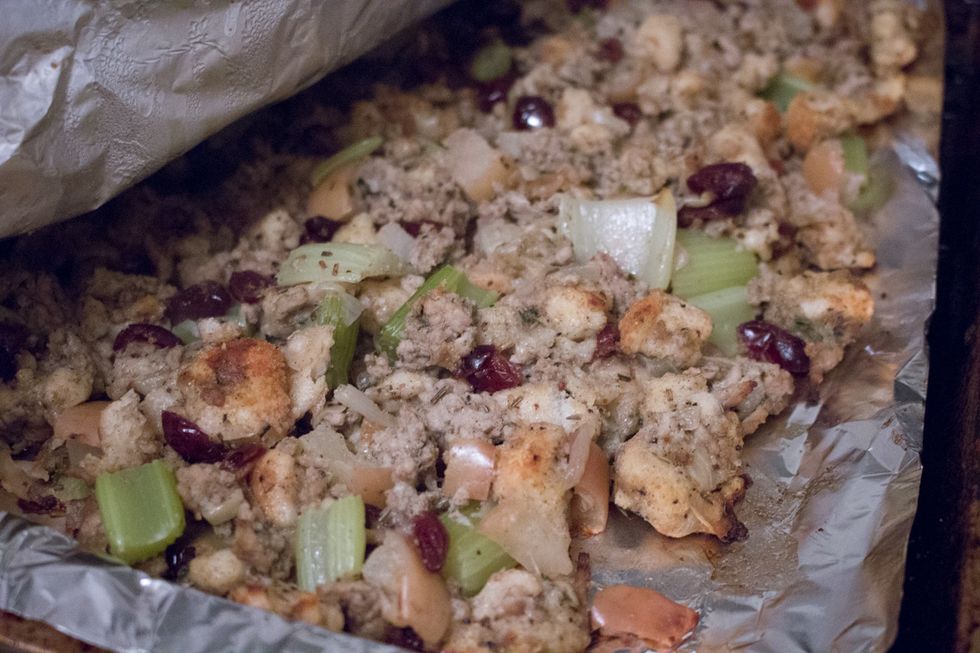 Voila! You are done. Transfer to a serving bowl/plate.
5.0c Cubed bread (whole wheat or white)
1.0lb Ground Turkey
1.0c Chopped Onion
3/4c Chopped Celery
3.0tsp ground sage
1/2tsp dried rosemary
1.0tsp dried thyme
1.0 Apple (Golden Delicious or Honey Crisp), chopped
3/4c dried cranberries
1/3c minced fresh parsley
1.0c turkey stock
4.0Tbsp unsalted butter, melted
1.0 beaten egg
1.0tsp garlic powder
1.5tsp sea salt
1.0tsp ground black pepper
Annie Ai
Canadian girl that loves travel, dance, cooking and baking! I used to eat out a lot before I realized homemade was easy, fun & MORE delicious to do!