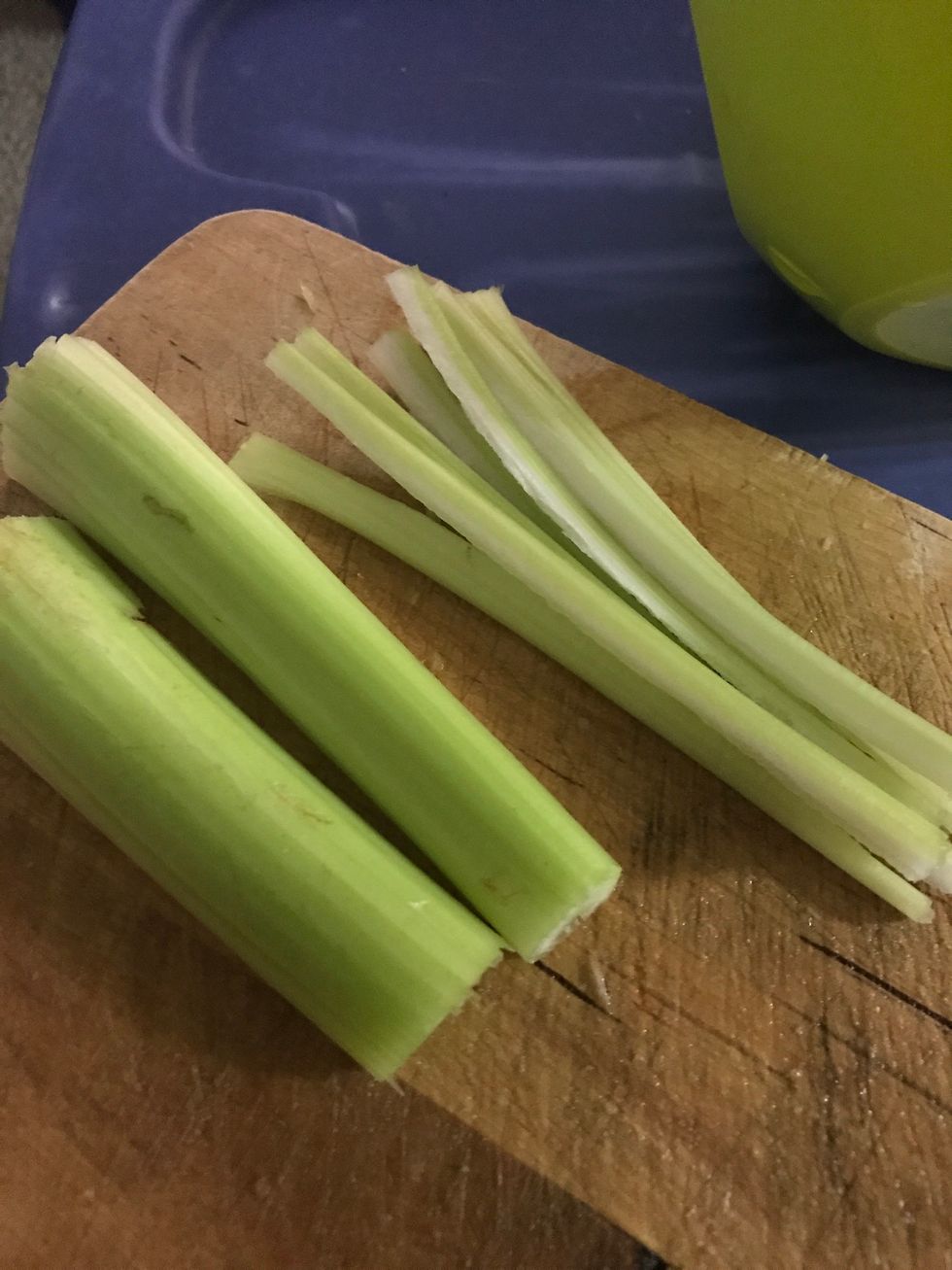 Chop Celery in small pieces.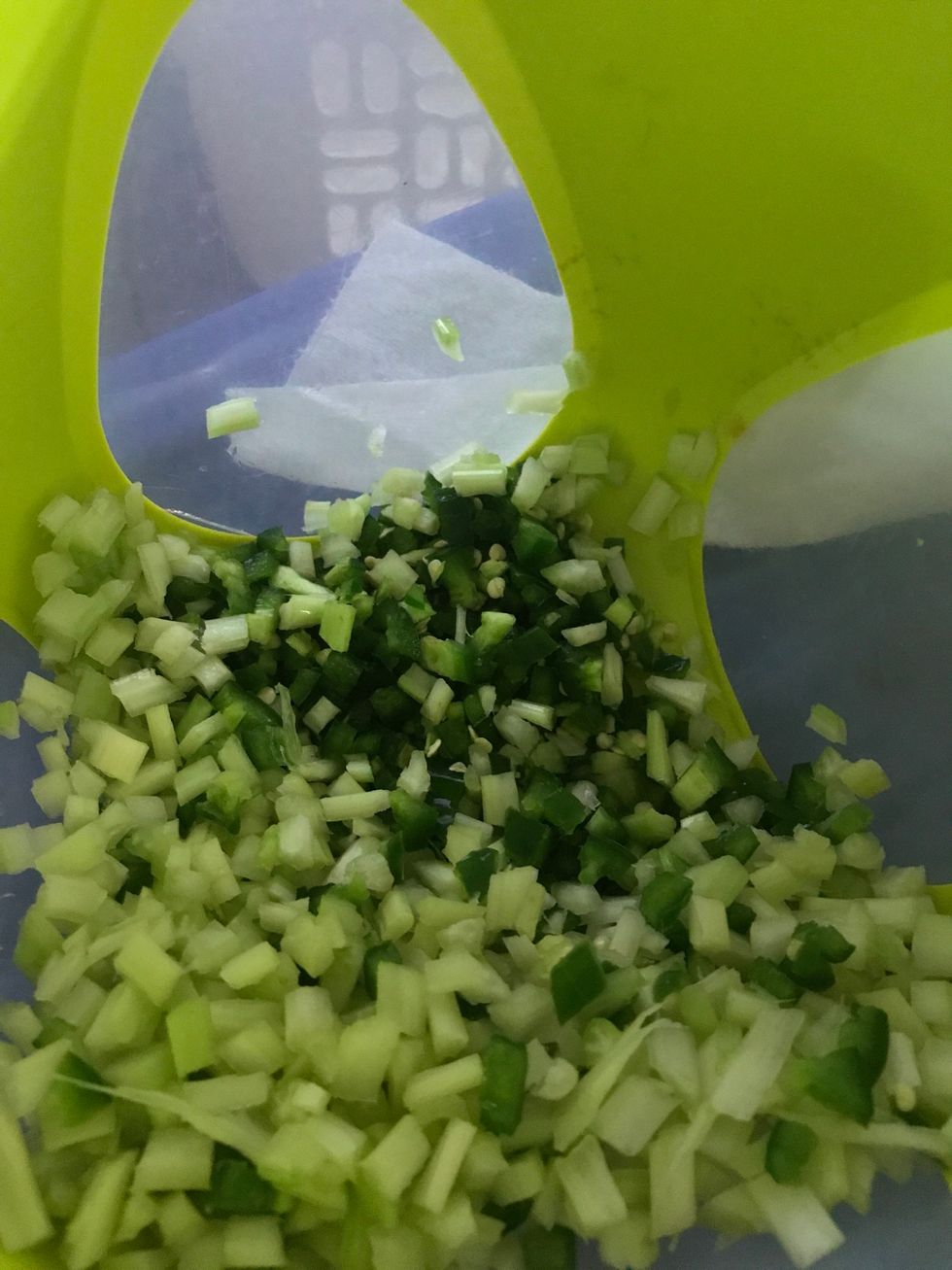 Celery and jalapeño chop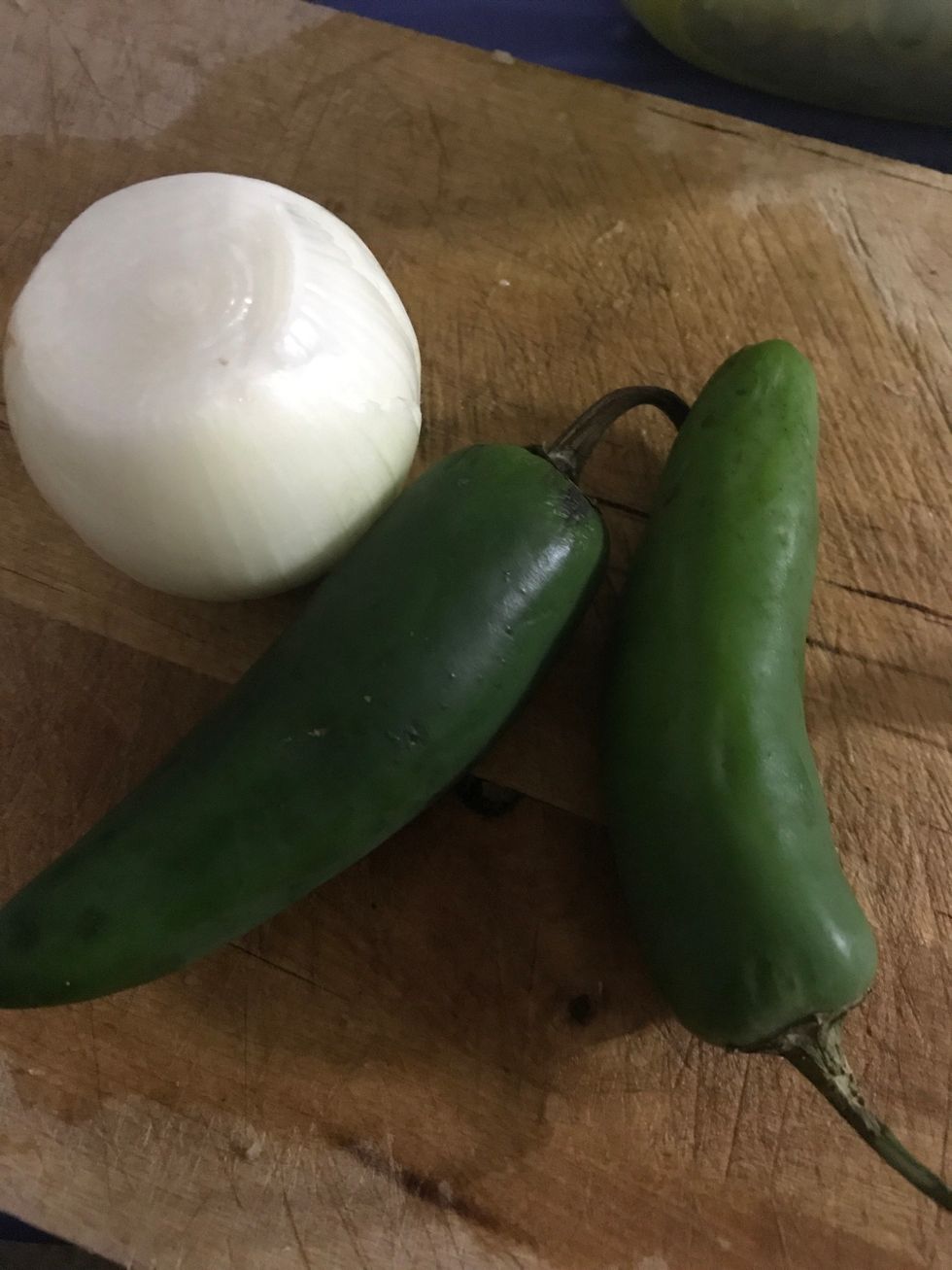 Small onions and jalapeño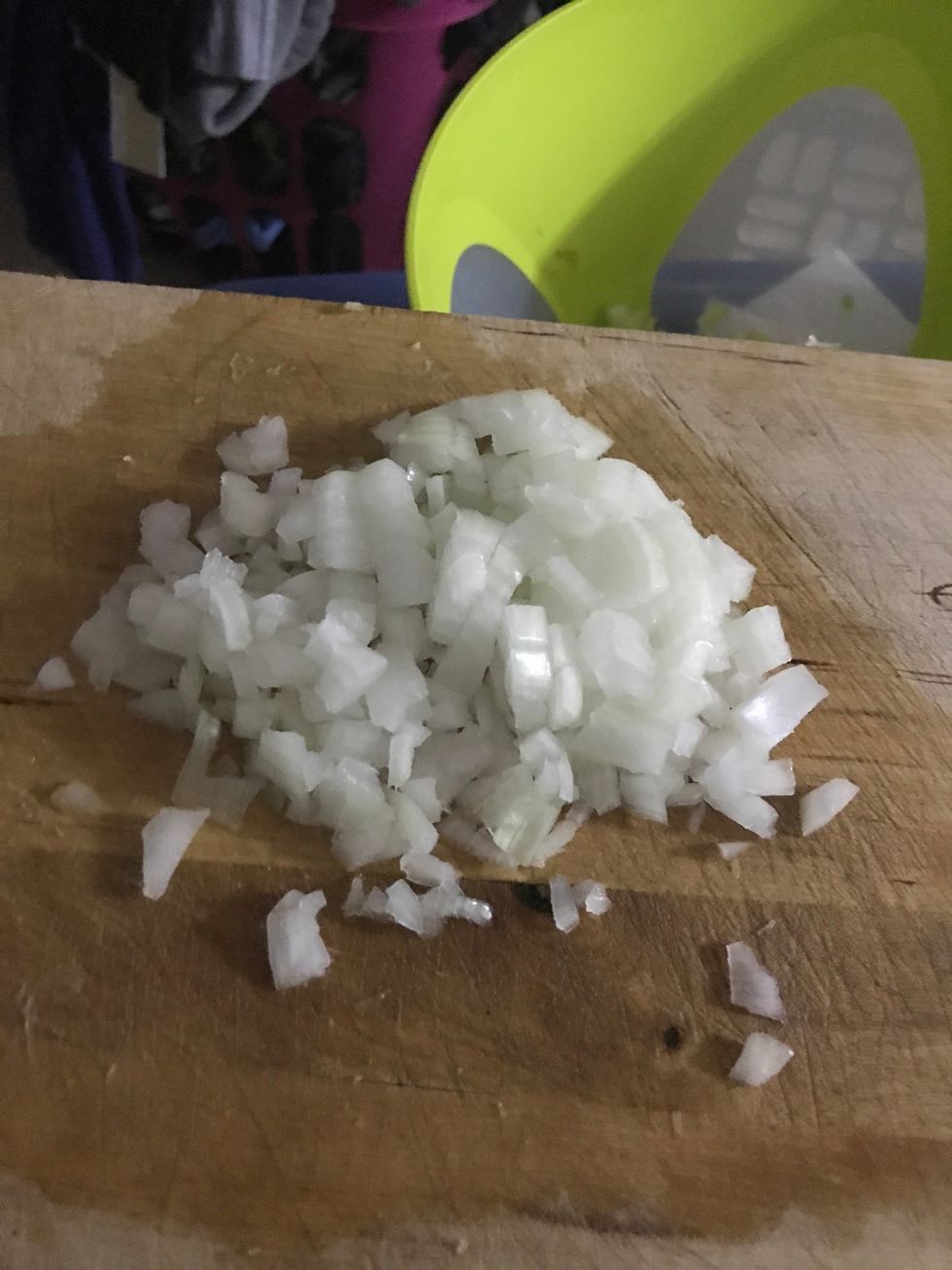 Chop onion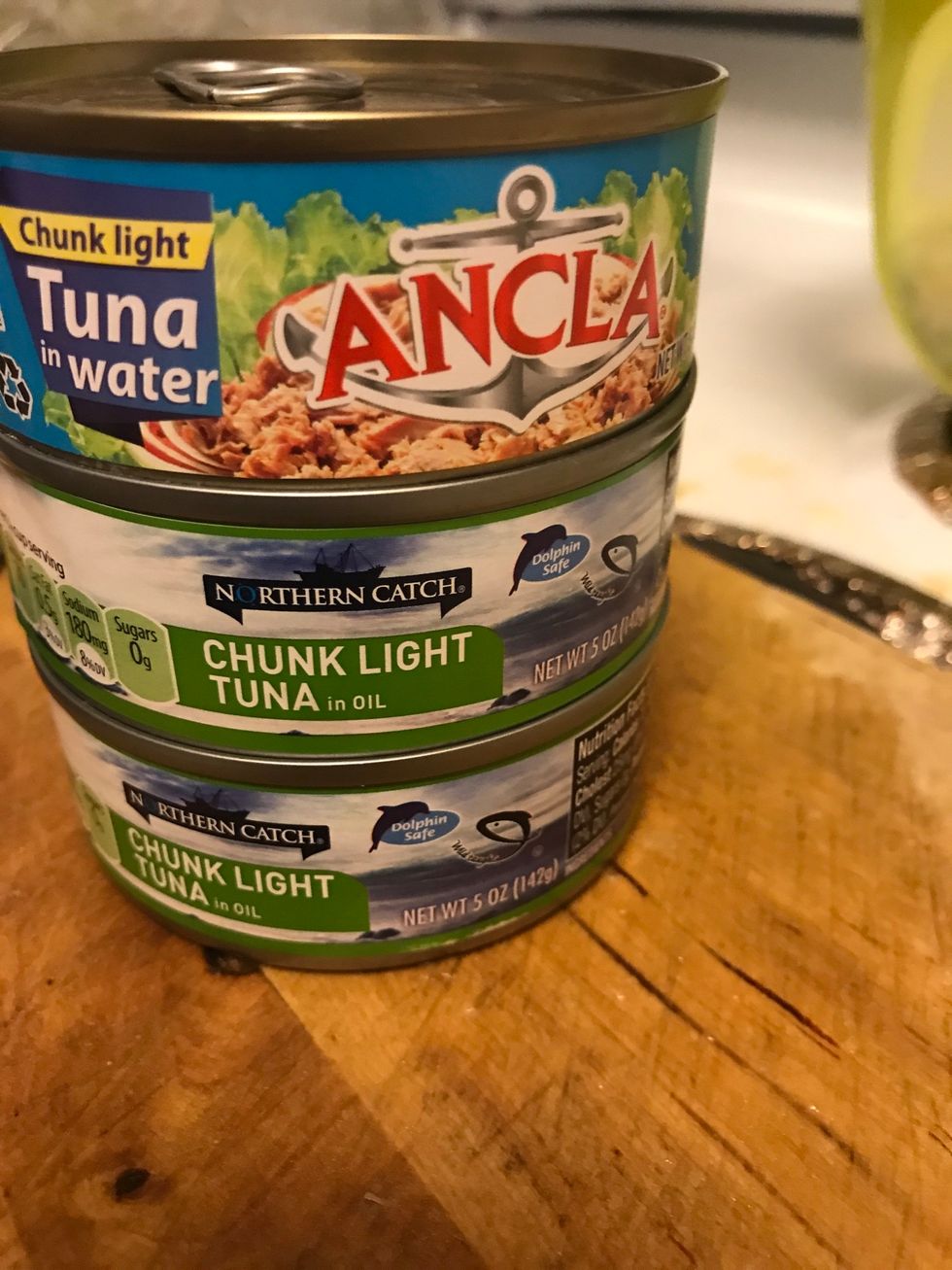 Open tuna and drain the oil or water.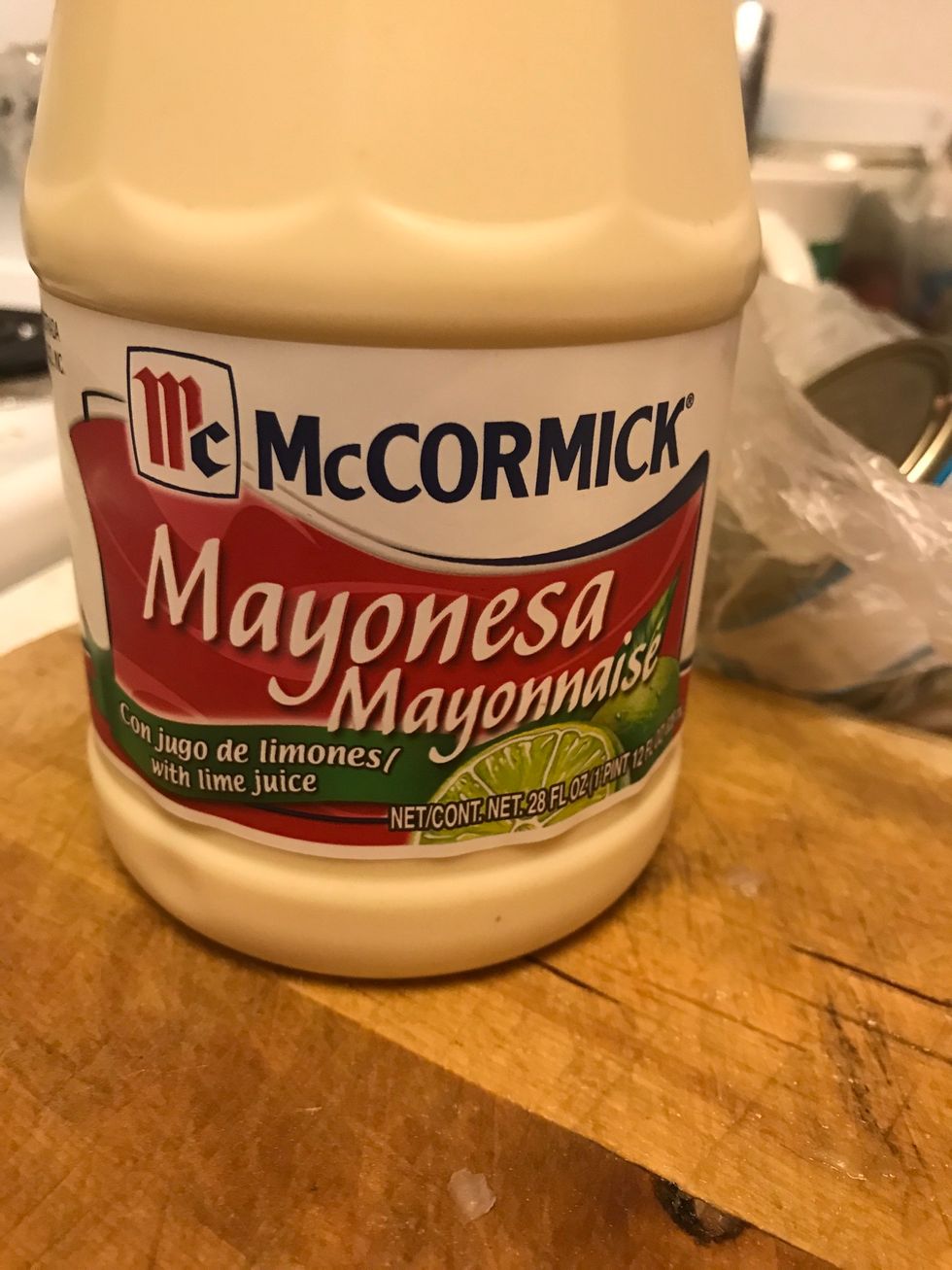 I preferred use this because have lemon !and salad be in good taste.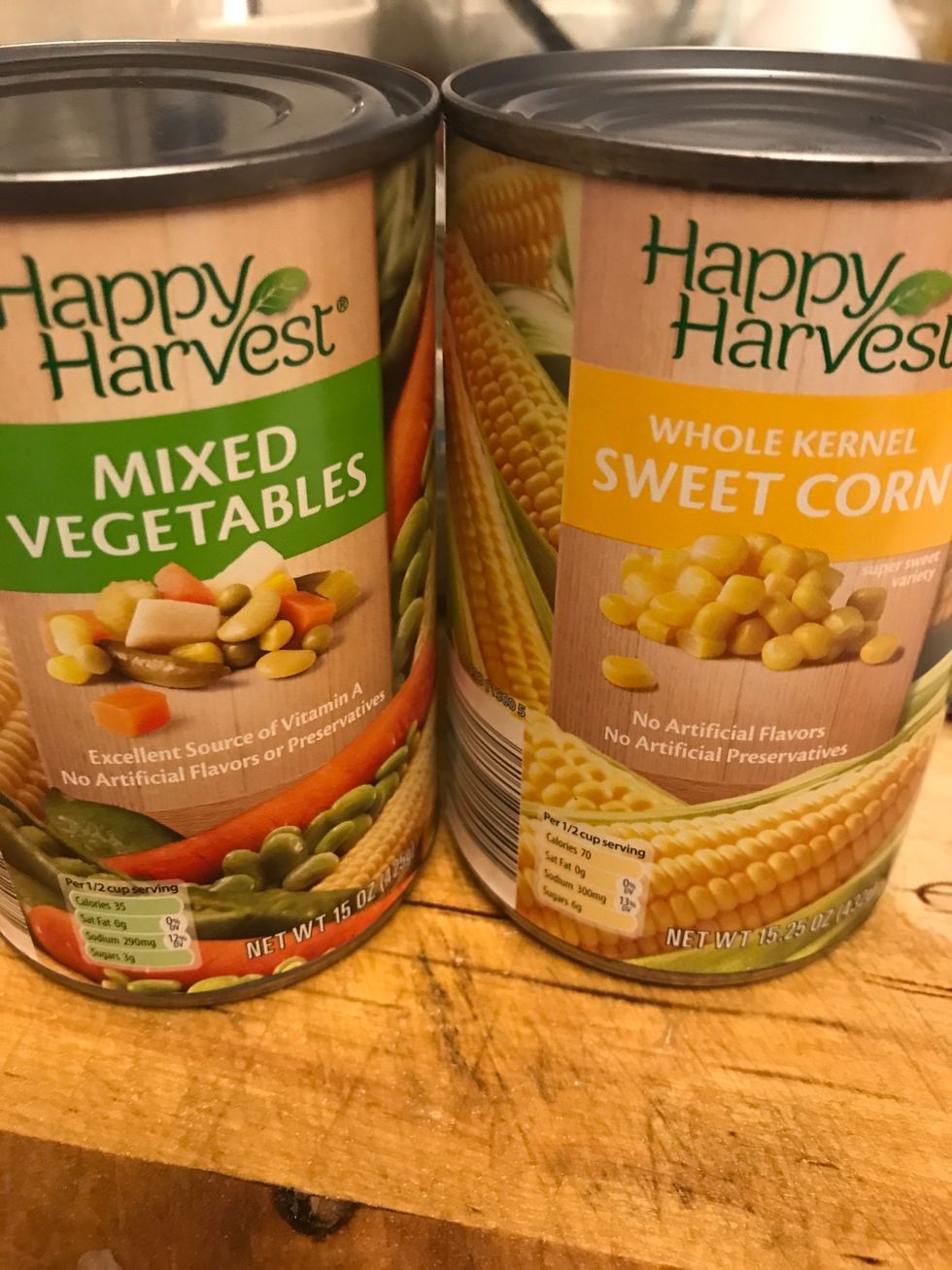 Just 2 cans, drain the water before add to the bowl .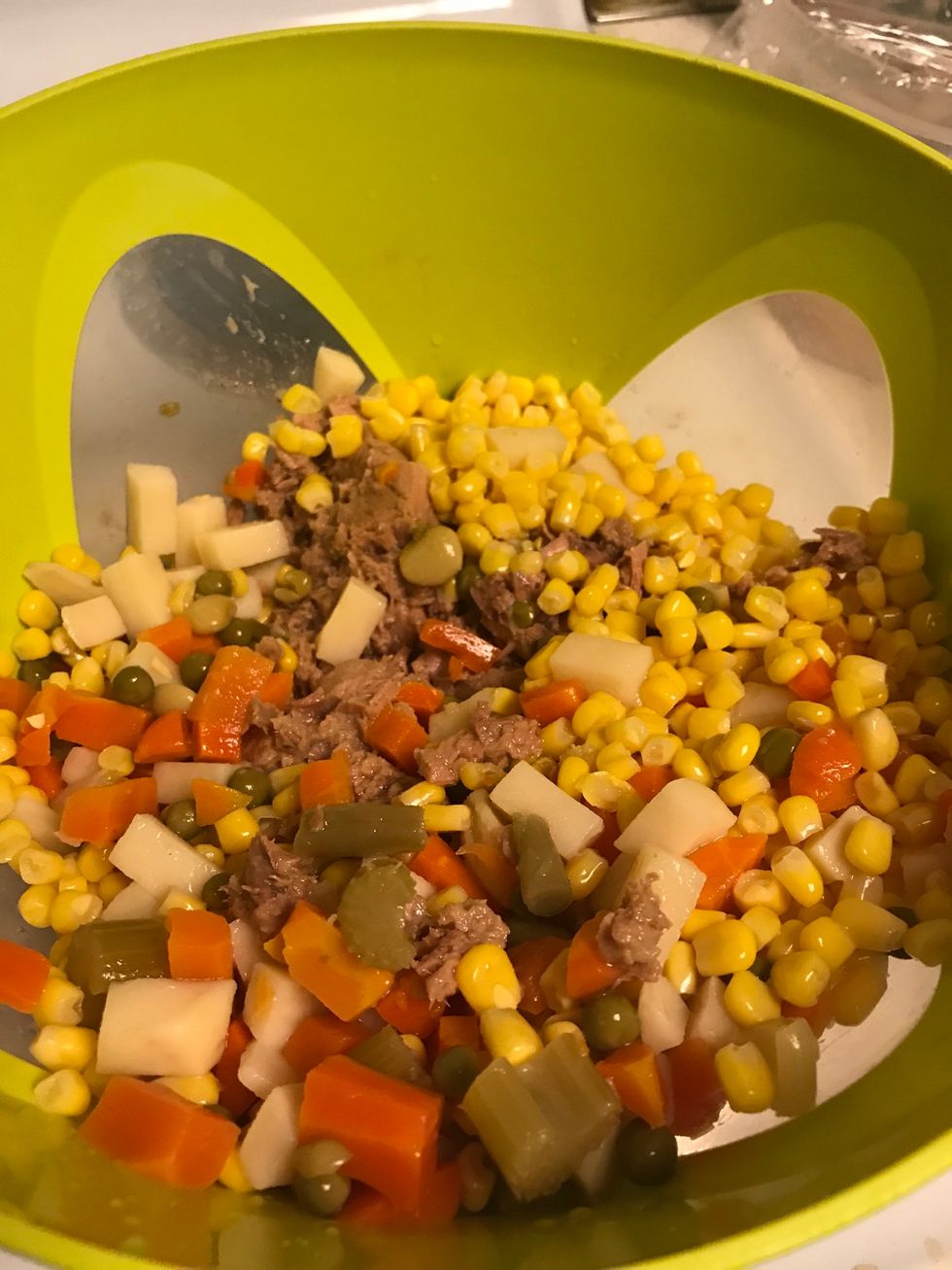 Mix very well with all the ingredients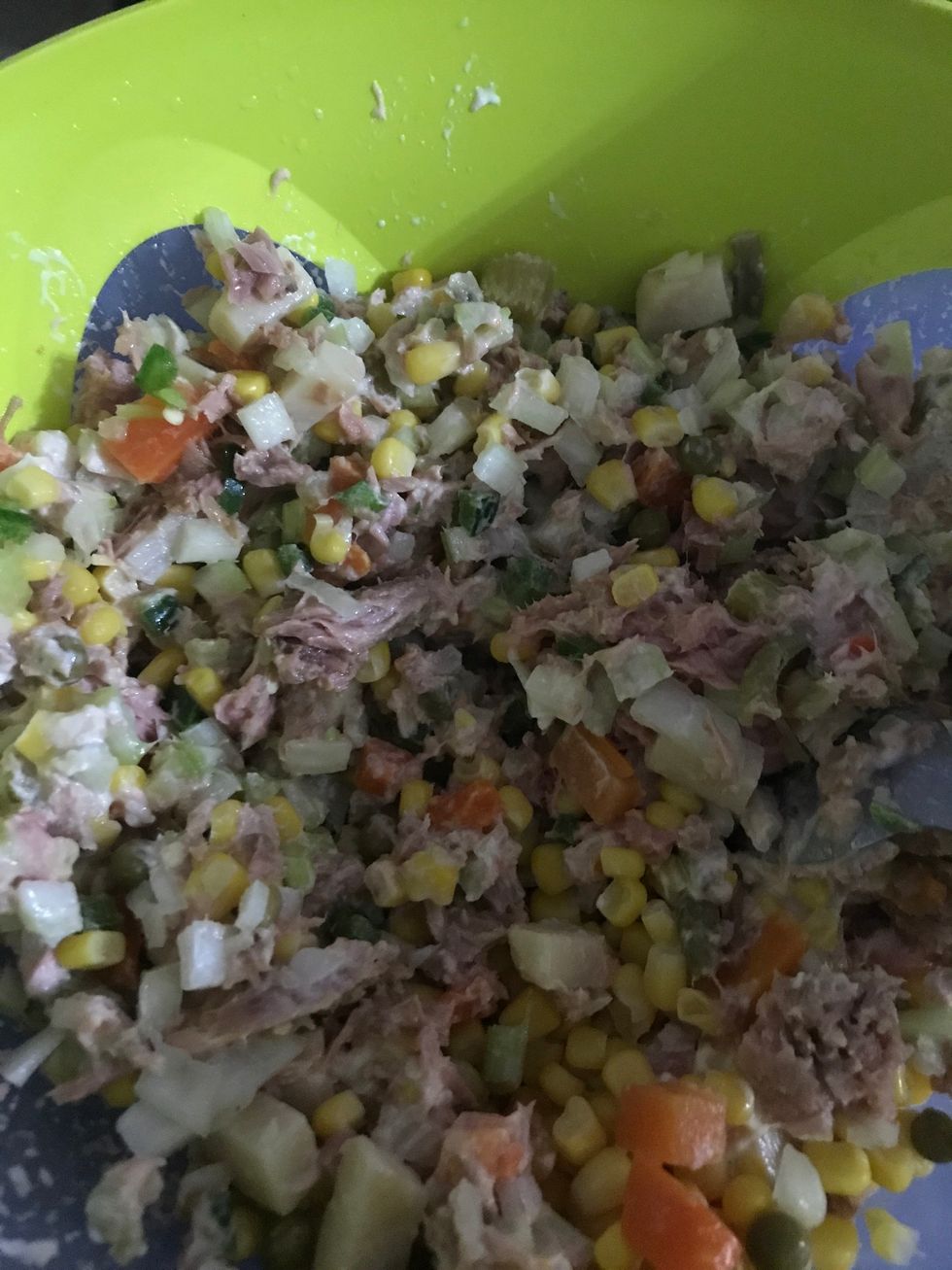 Add mayonnaise! Mix all that in at moment you smell so delicious so Simple. Taste it's Amazing.😋😋😋🇲🇽🇺🇸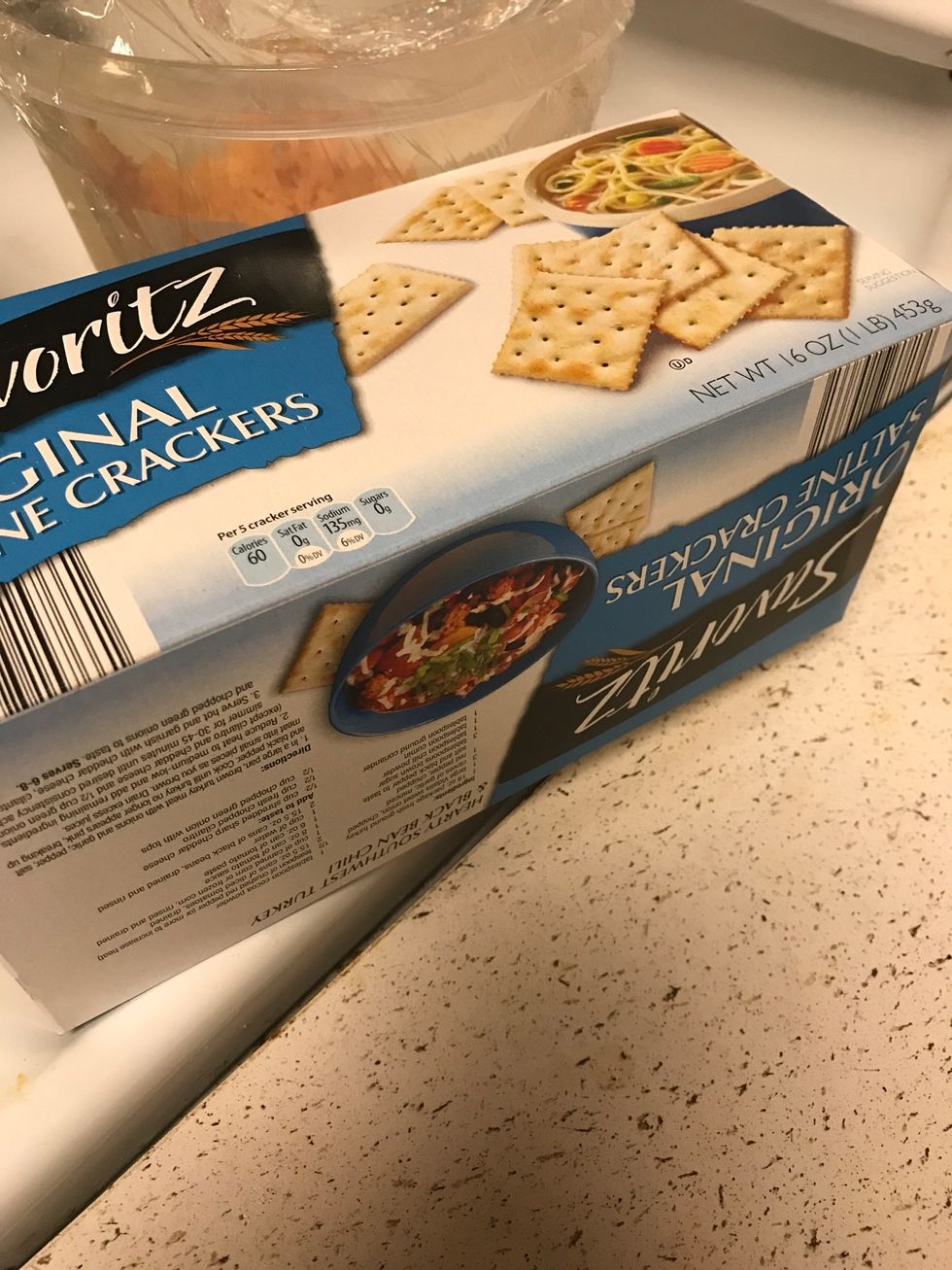 You could you salt Crackers or Chips .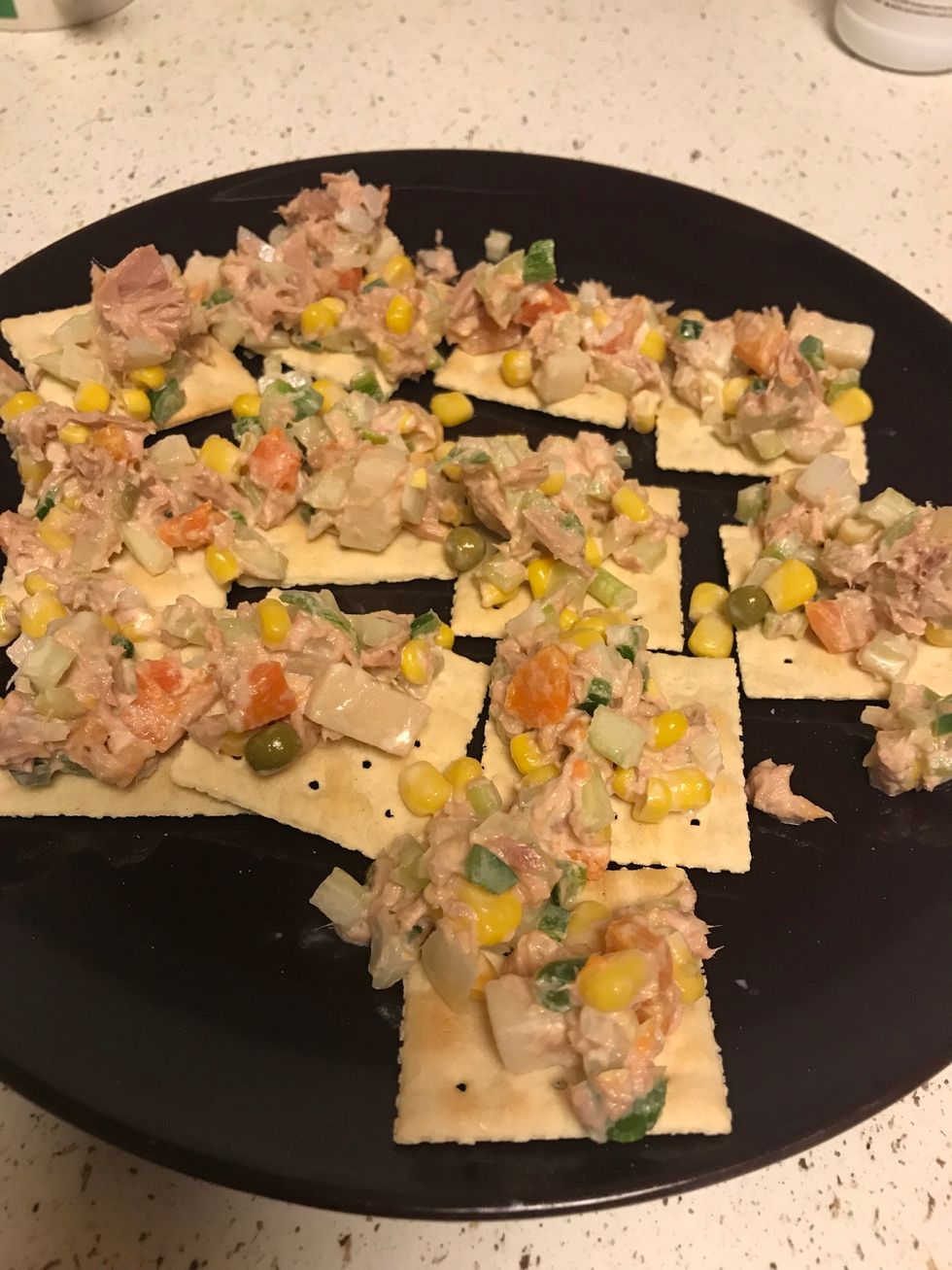 Serve and enjoy !😋😋🇺🇸🇲🇽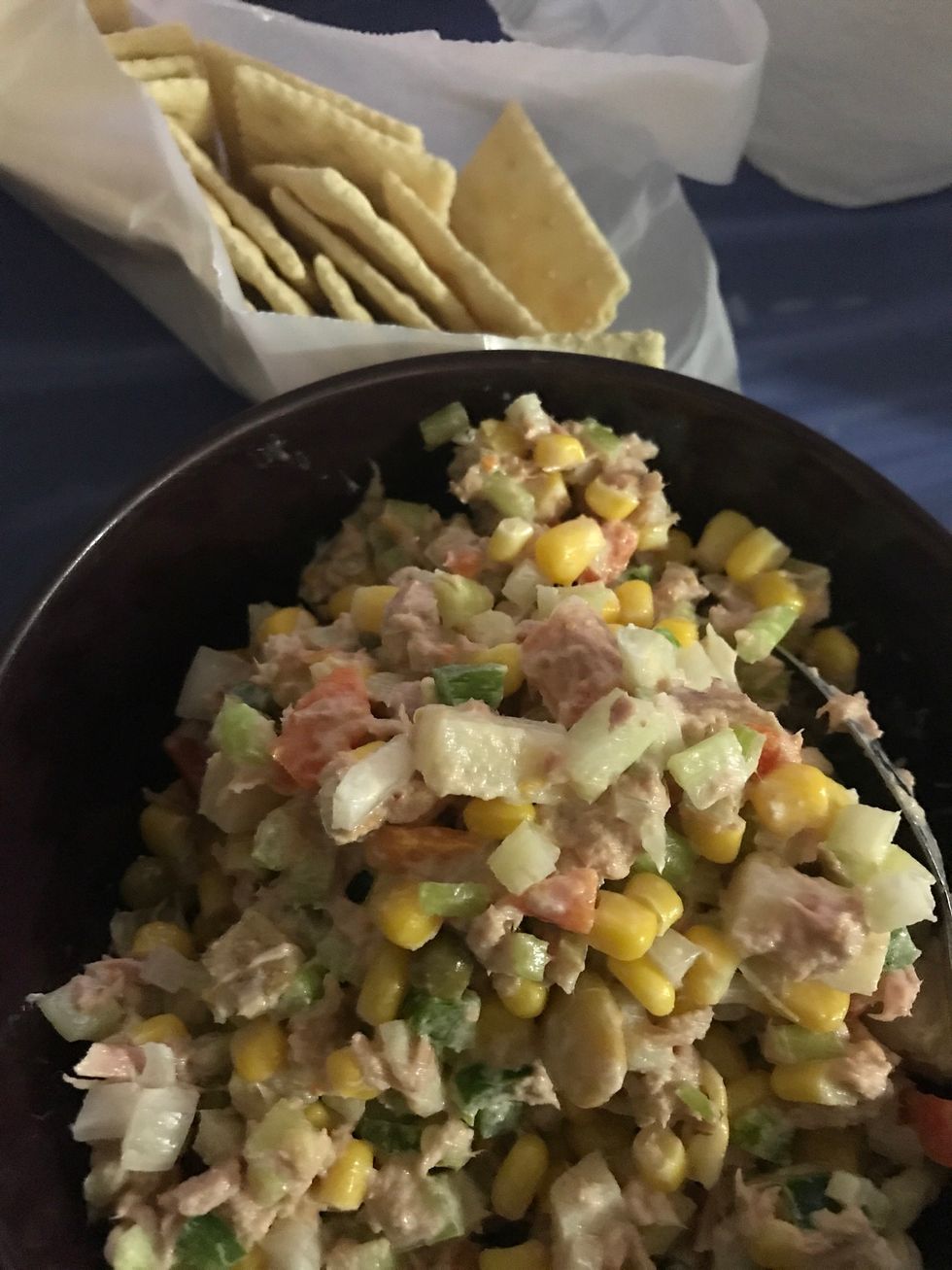 Ready for Watch Game or Fight and seat at sofa enjoy 😊 🇲🇽🇺🇸
Half Bowl Celery
#2 Jalapeno pepper
Onions
#1 Vegetable cans
#1 Corn cans
Mayonnaise
2-3 Tuna can oil
Bowl
Chicken breast of chicken