A quick and easy flavourful snack which can be frozen and reheated when required.
60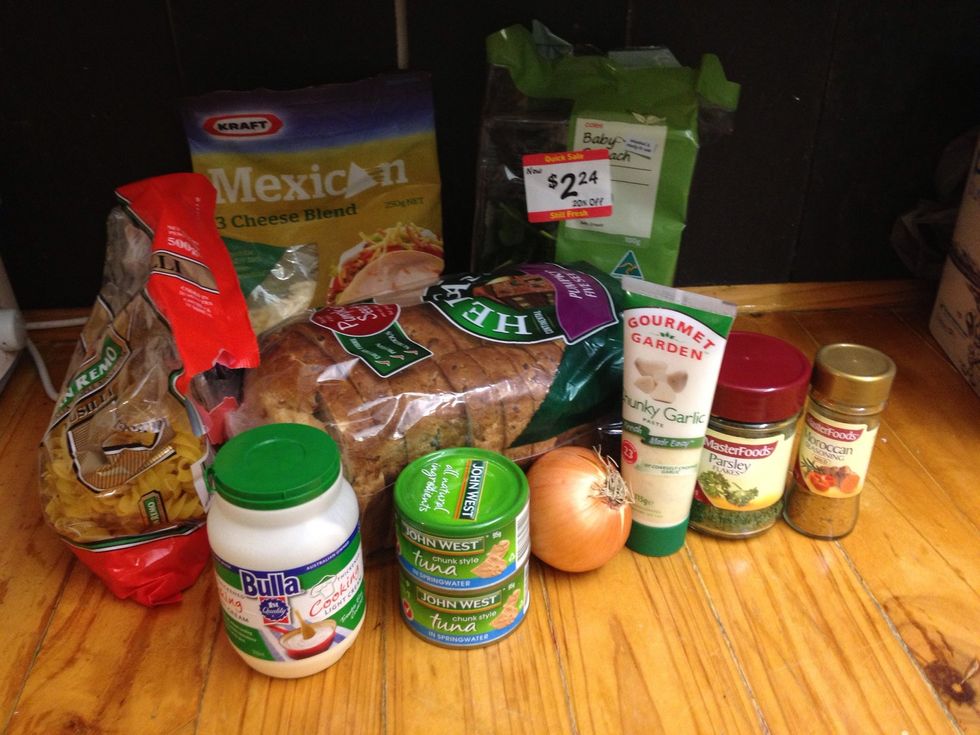 Here's what you'll need.
First cut up squares of baking paper roughly an inch bigger than a slice of bread.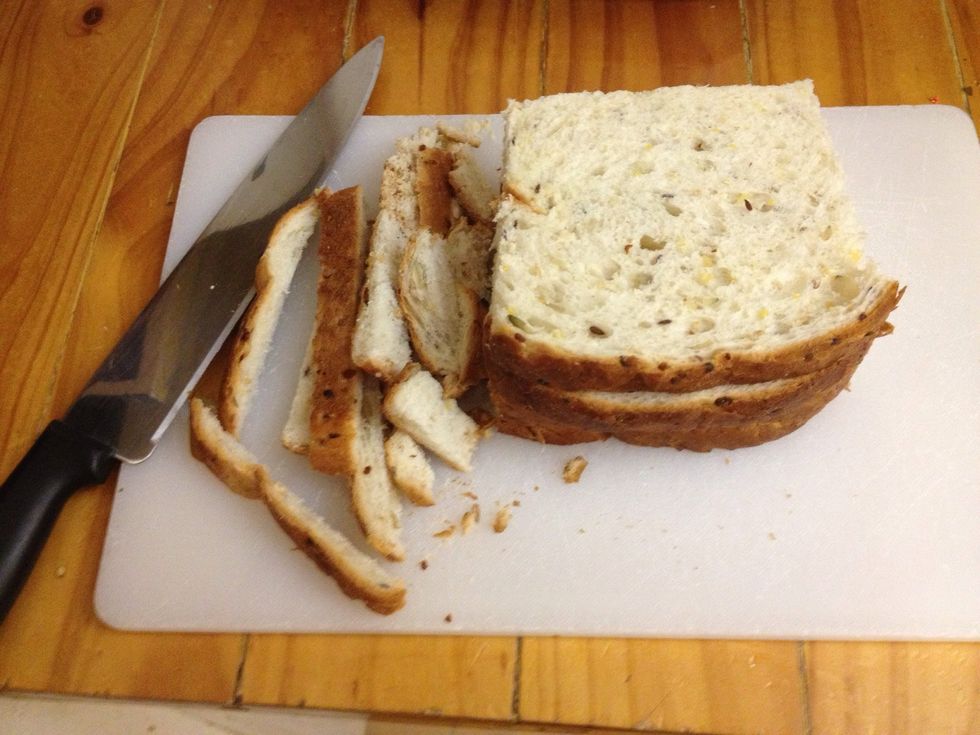 Then with a nice sharp knife, cut the crusts off each slice. Don't throw the crusts away as we'll be using them later. You don't need to be too precise either.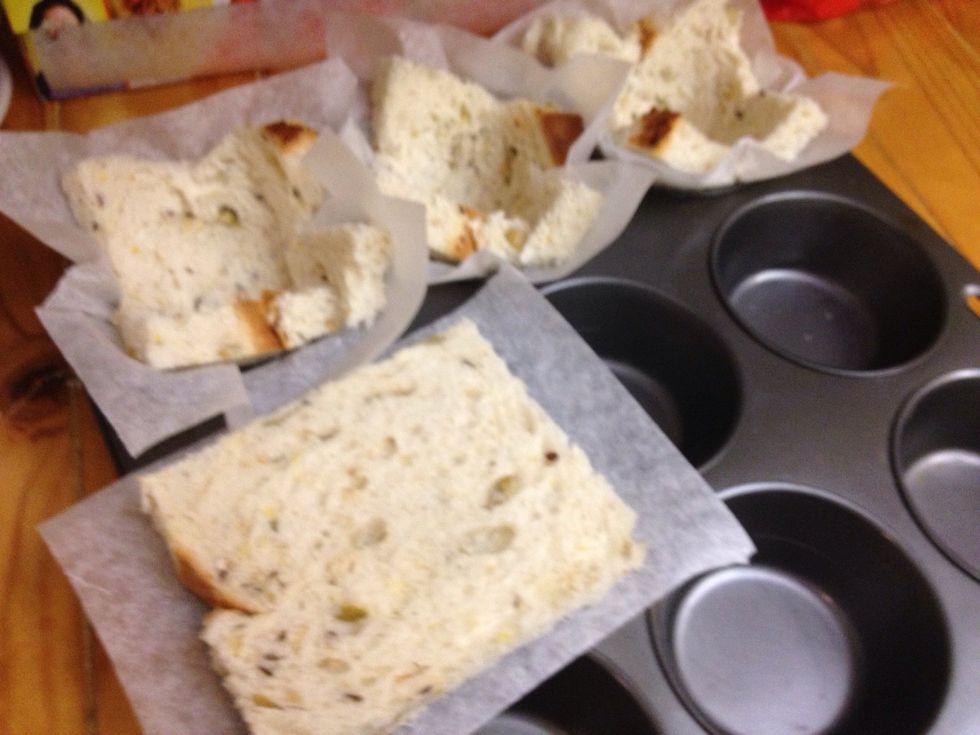 Place a square of baking paper under a slice of bread and press into the muffin tray. Continue with each slice. Then bake in oven for 20 mins at 180 deg Celsius.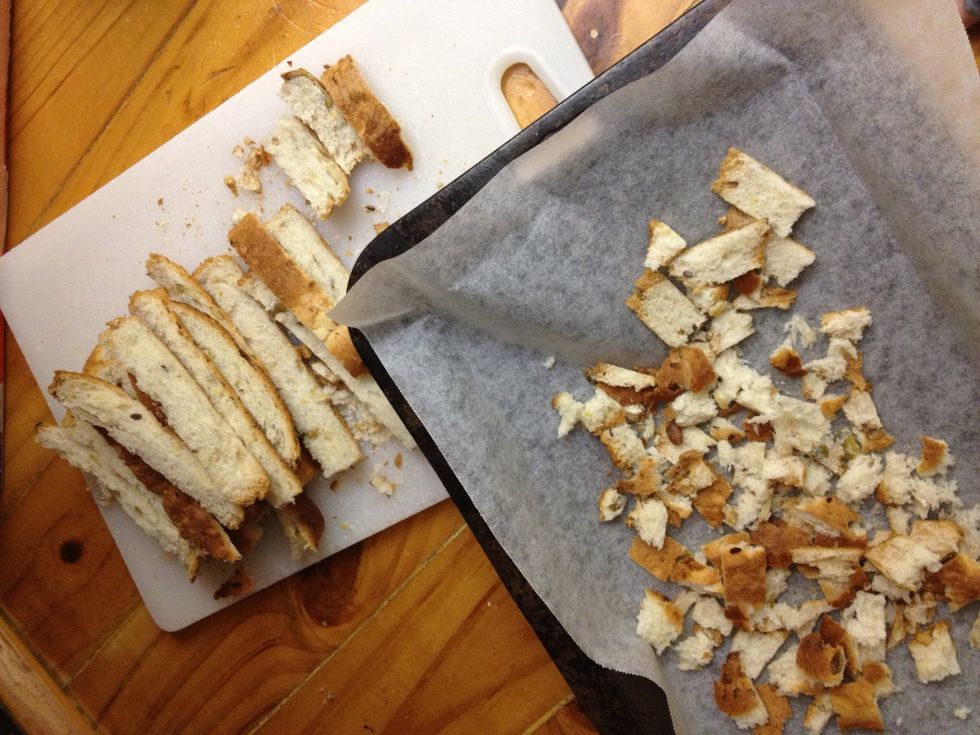 Separate the full crusts from the broken ones, put them in a freezer bag (you can bake them at a later date and use them as dipping sticks). Tear the remaining ones apart and bake in oven for 20 mins.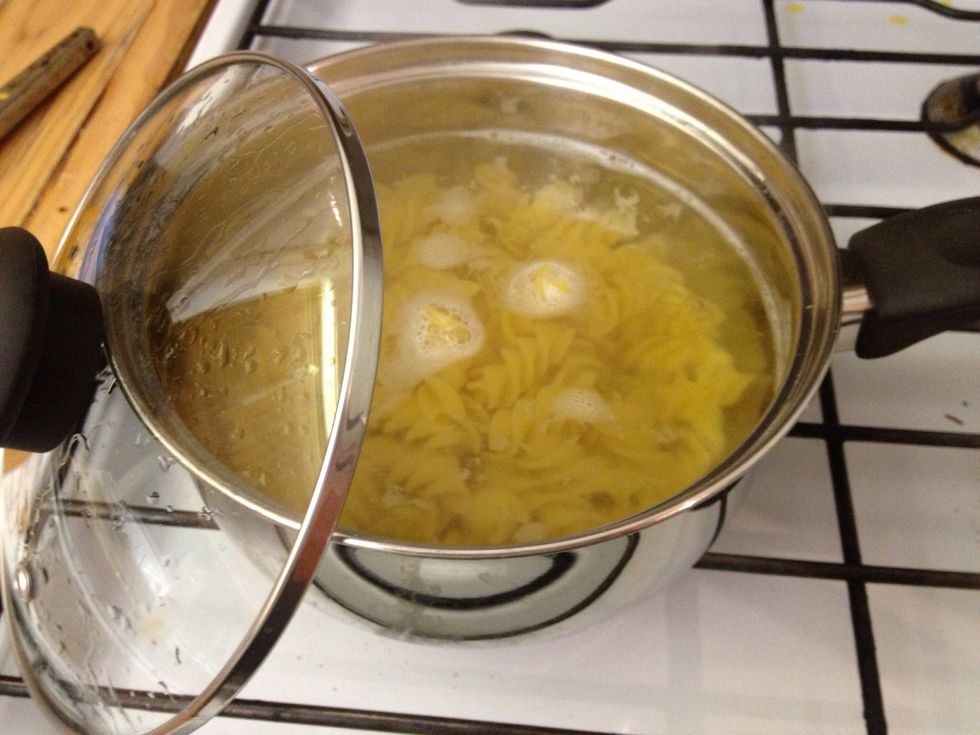 Bring a pot of water to the boil and add a sprinkle of salt. When boiling, add pasta and reduce heat for 12 mins or until pasta is cooked.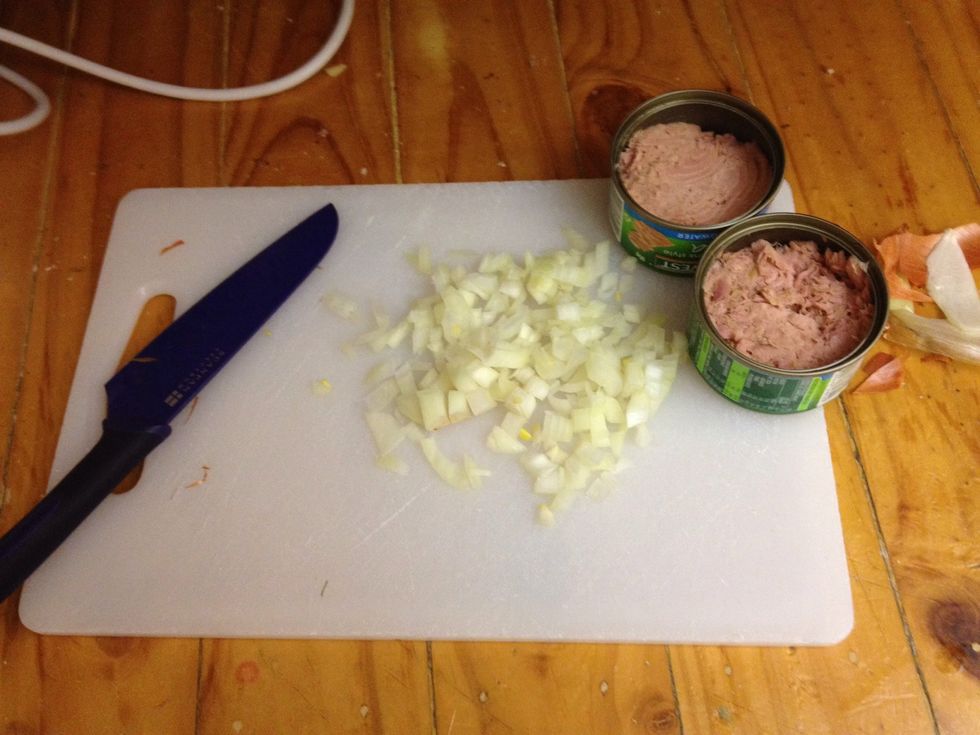 Finely dice half a brown onion and drain the cans of tuna.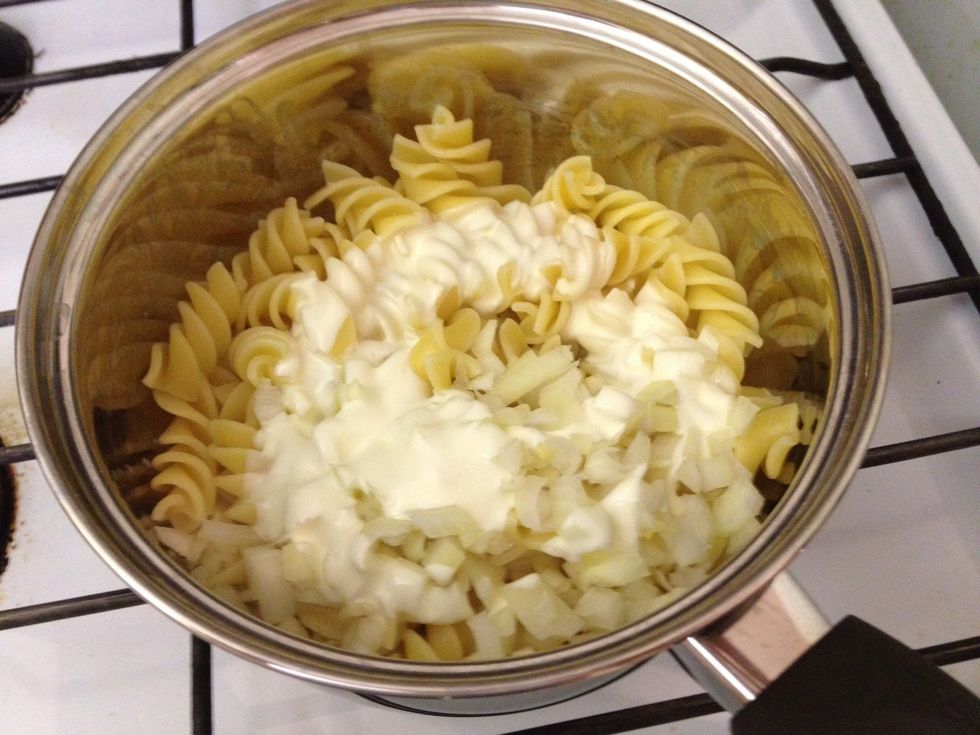 Once pasta is cooked, drain water, then add thickened cream and onion. Stir for a minute or so.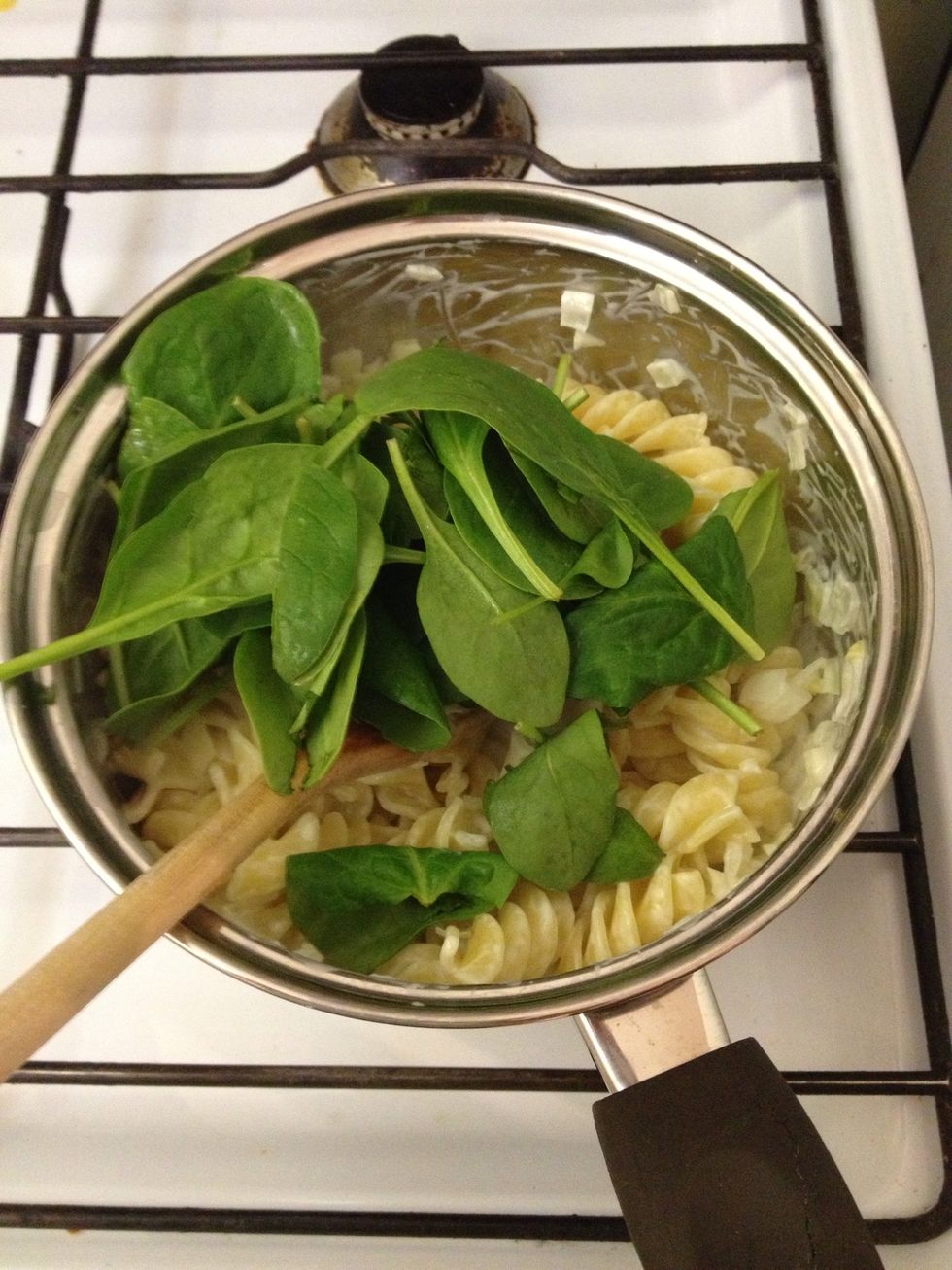 Then add the spinach. Stir again.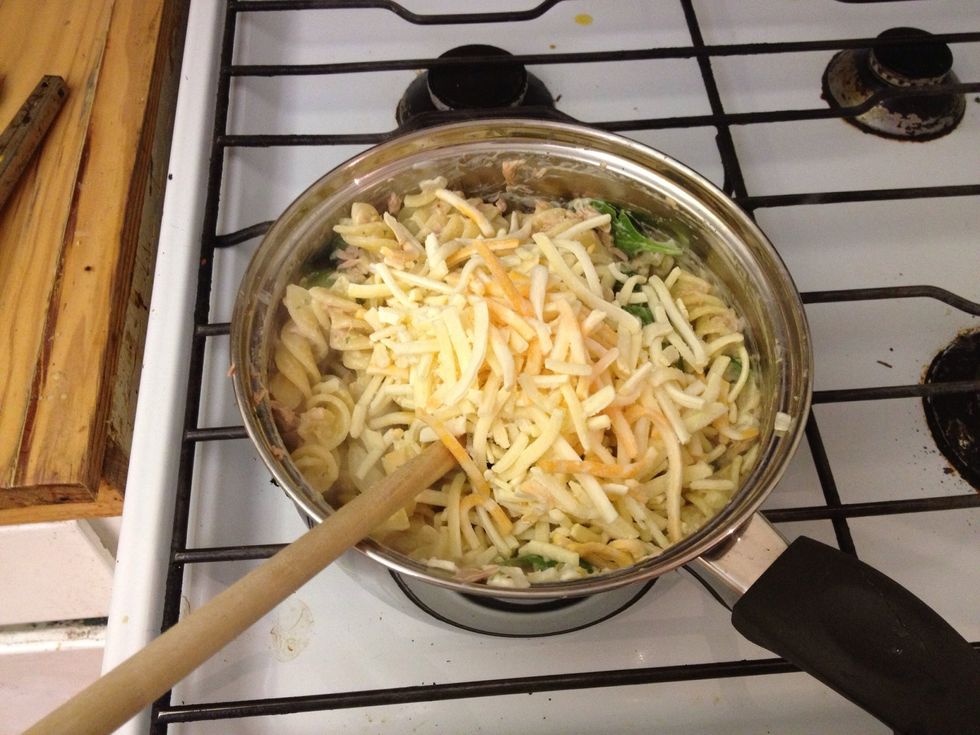 Then add the tuna, garlic and seasoning. I used some parsley, Moroccan seasoning and salt and pepper. Stir, then turn off the heat and mix in the cheese.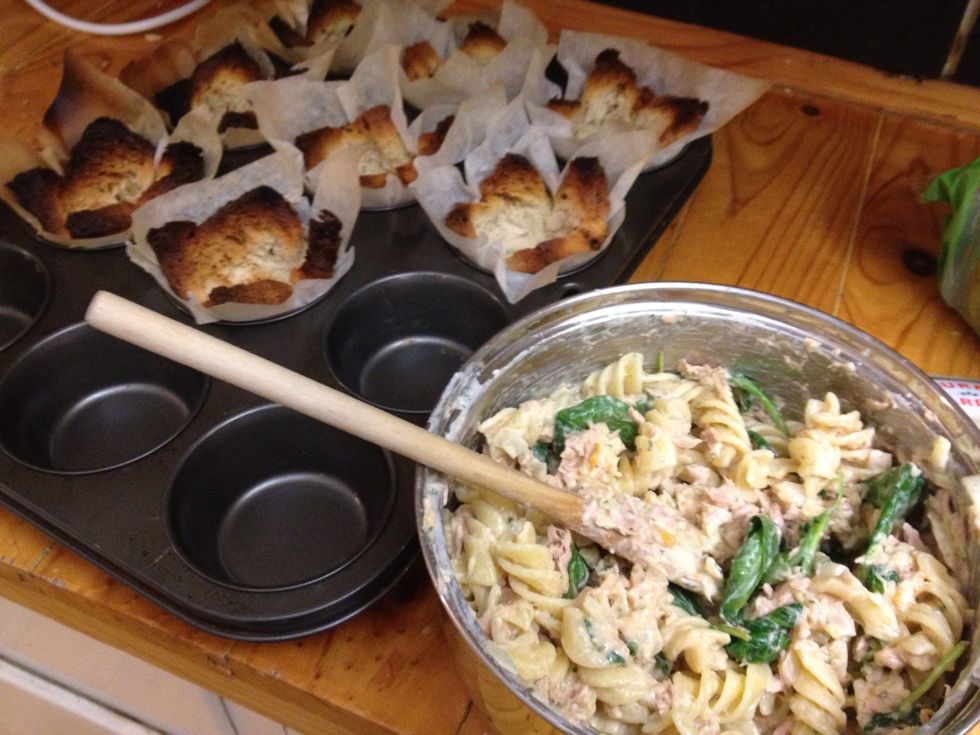 Once the bread baskets are baked dry, fill them with the tuna melt mix.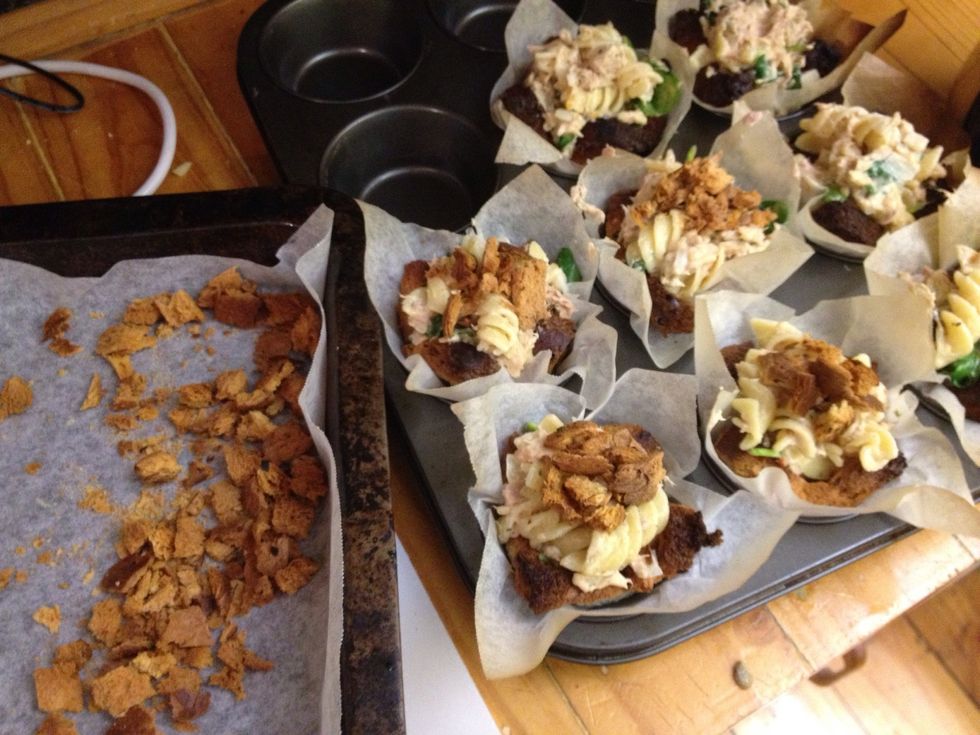 Top with the croutons.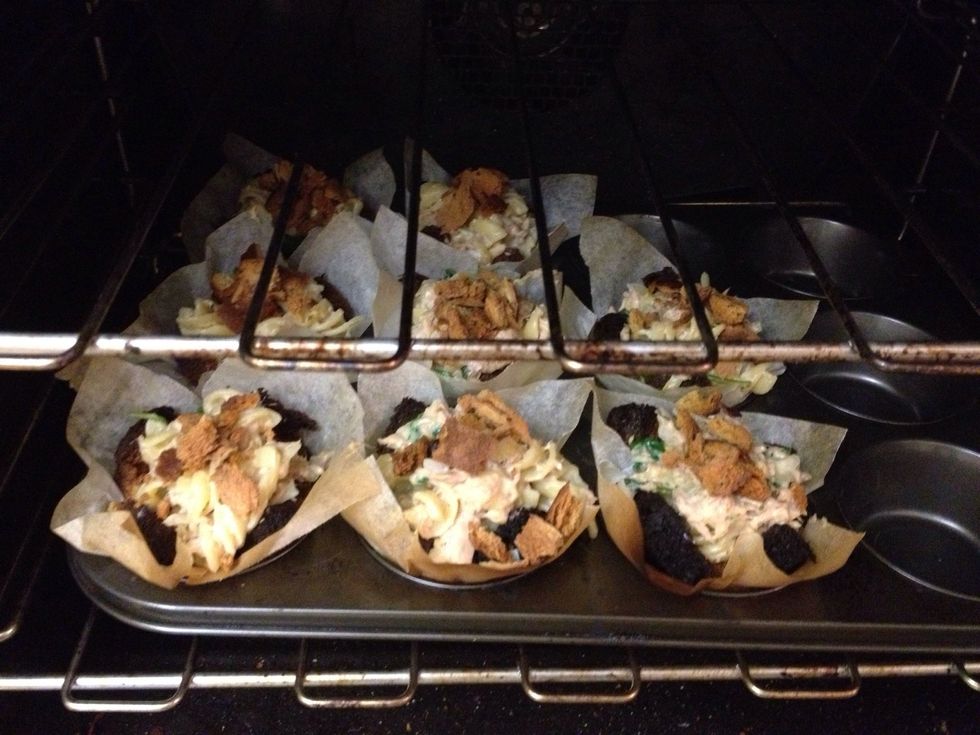 Then return to the oven for 5 to 10 minutes.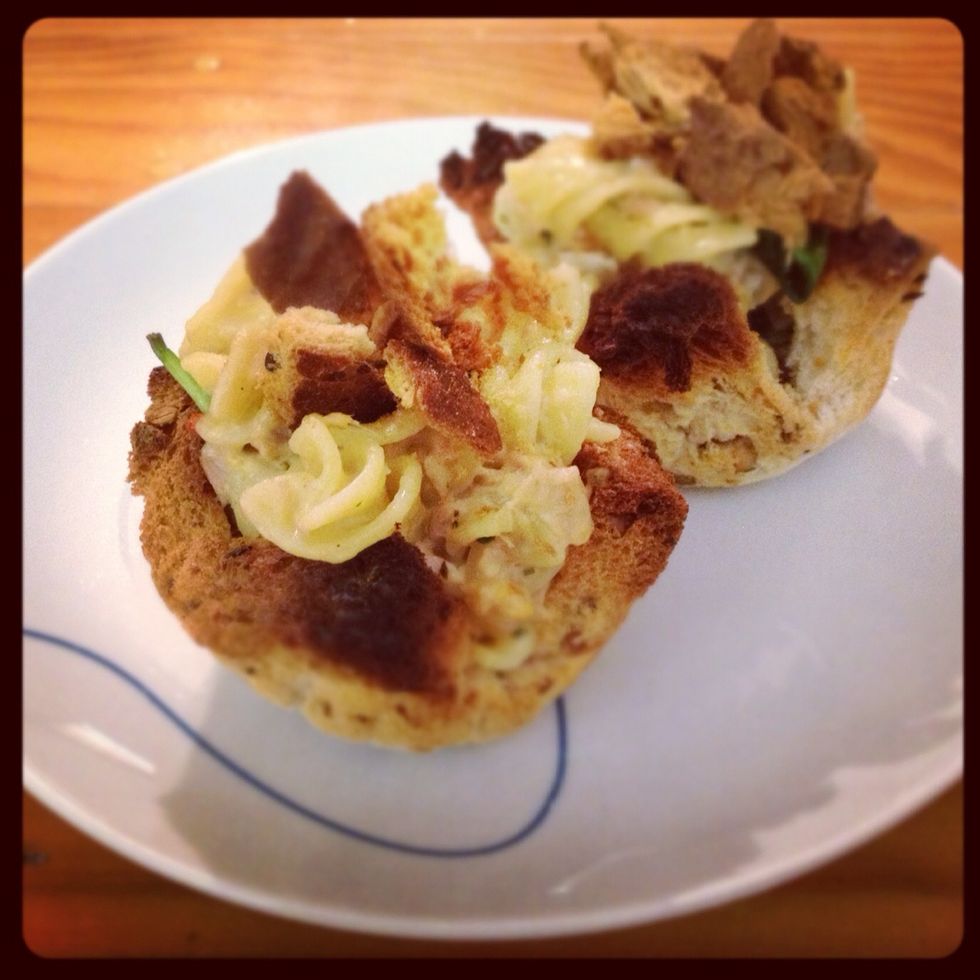 ... then you're all done! Enjoy!
Feel free to swap out ingredients or add in others; customise it to what's left in your fridge and pantry.
9.0 Slices of bread
2.0 95gm cans of tuna
100.0ml Low fat thickened cream
80.0g Grated cheese
1/2 Handful of baby spinach leaves
2.0tsp Garlic paste
1/2 Brown onion (finely diced)
2.0c Pasta
1.0pch Assorted seasoning to taste
1.0 Muffin Tray
1.0 Roll of baking paper