How to make truffled egg hearts
A deliciously adult version of this children's classic
19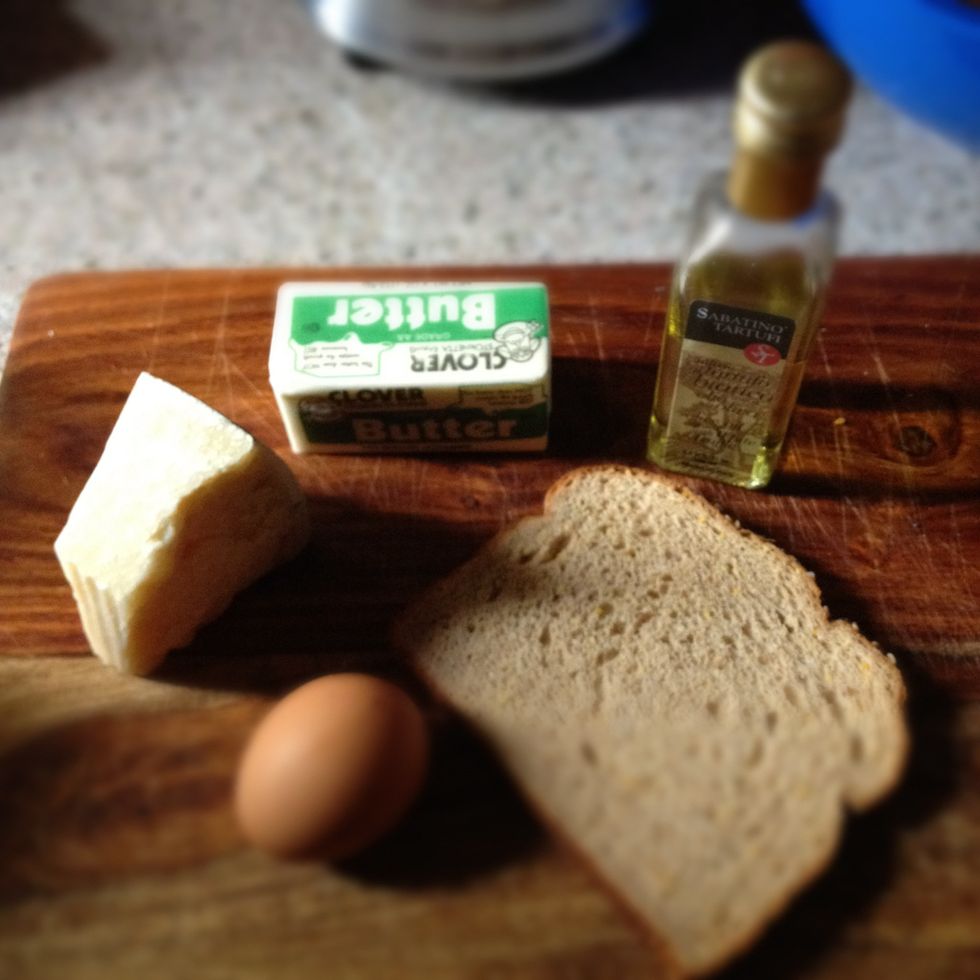 Get your ingredients together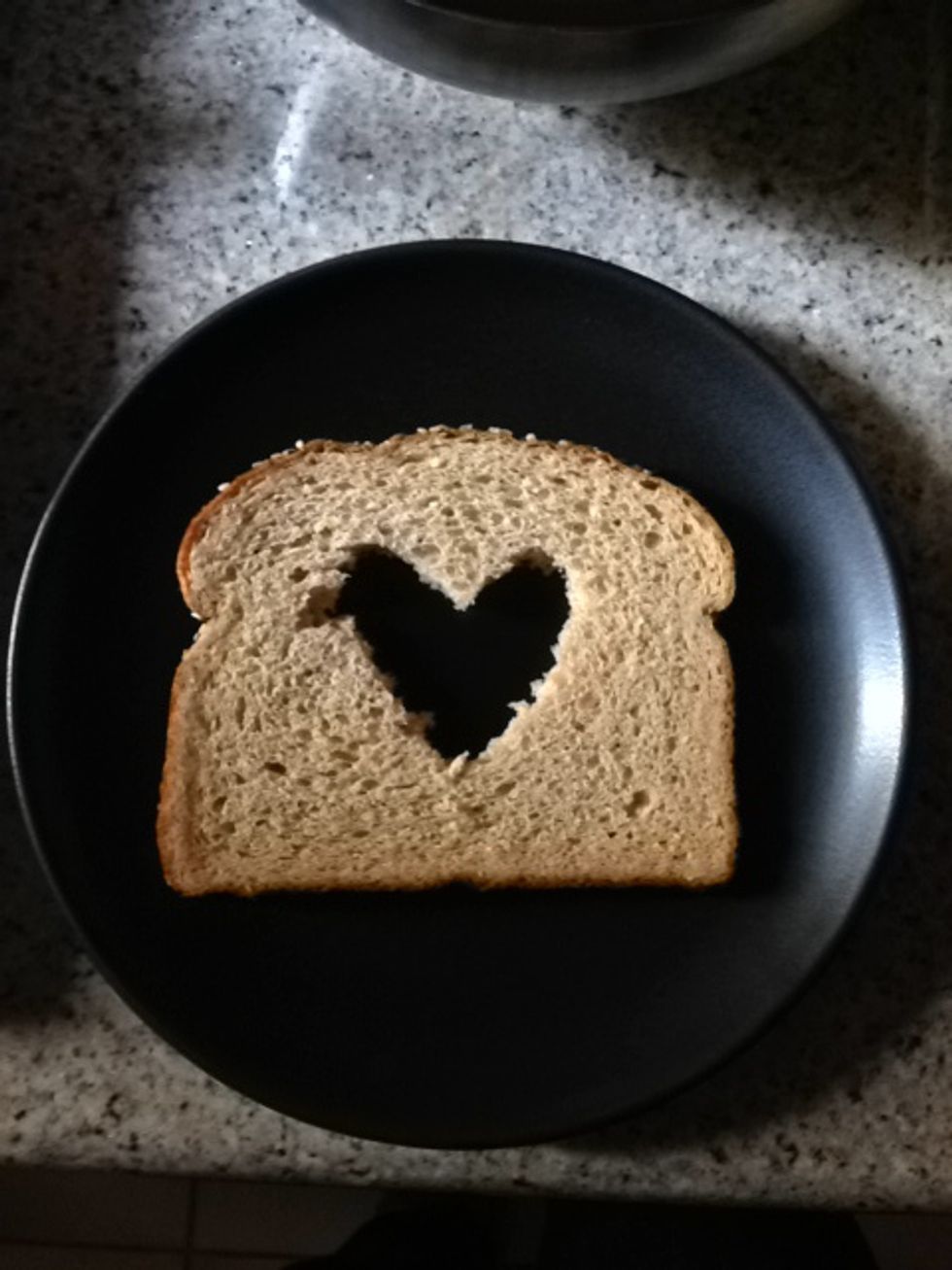 Cut a shape out of the center of your bread. You can make a circle or something more interesting as long as it's not too big.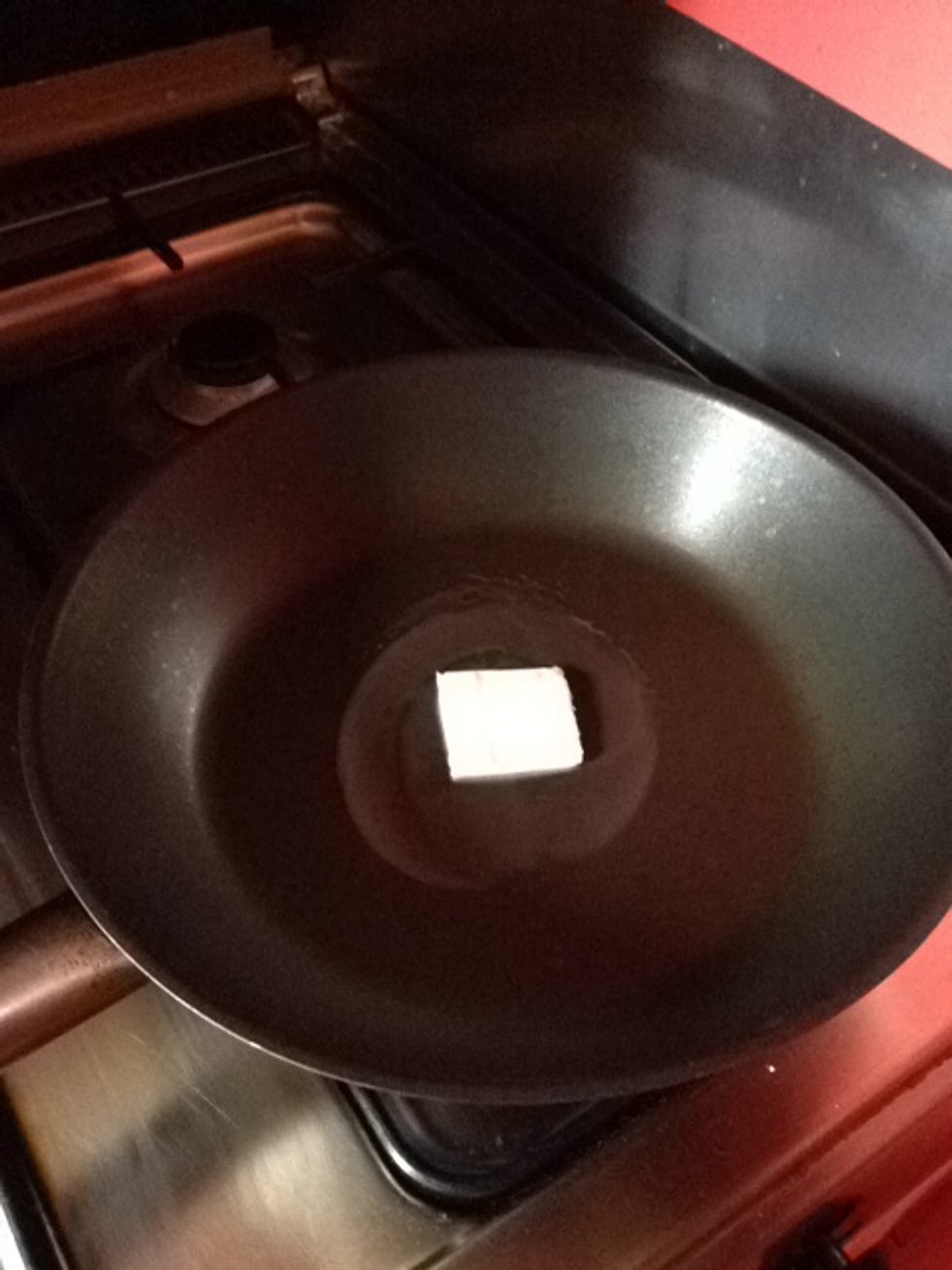 Melt some butter in a non-stick or cast iron frying pan. Add more butter as you go if you need it.
When the butter has melted, add the bread and cook for a minute or so on one side. Flip it over.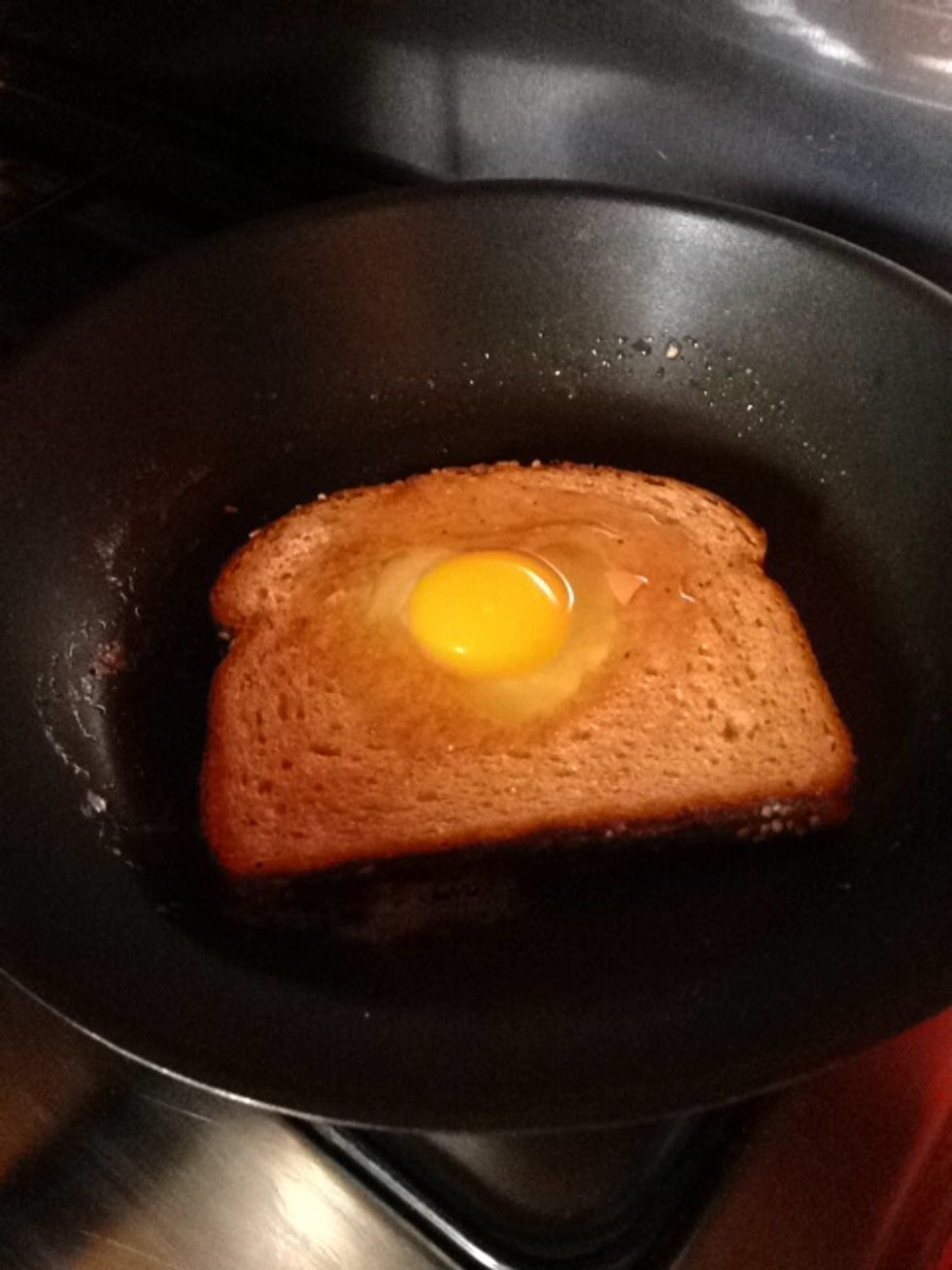 Crack an egg into the center of your bread. Cook it for a minute or two depending on how soft you like your eggs.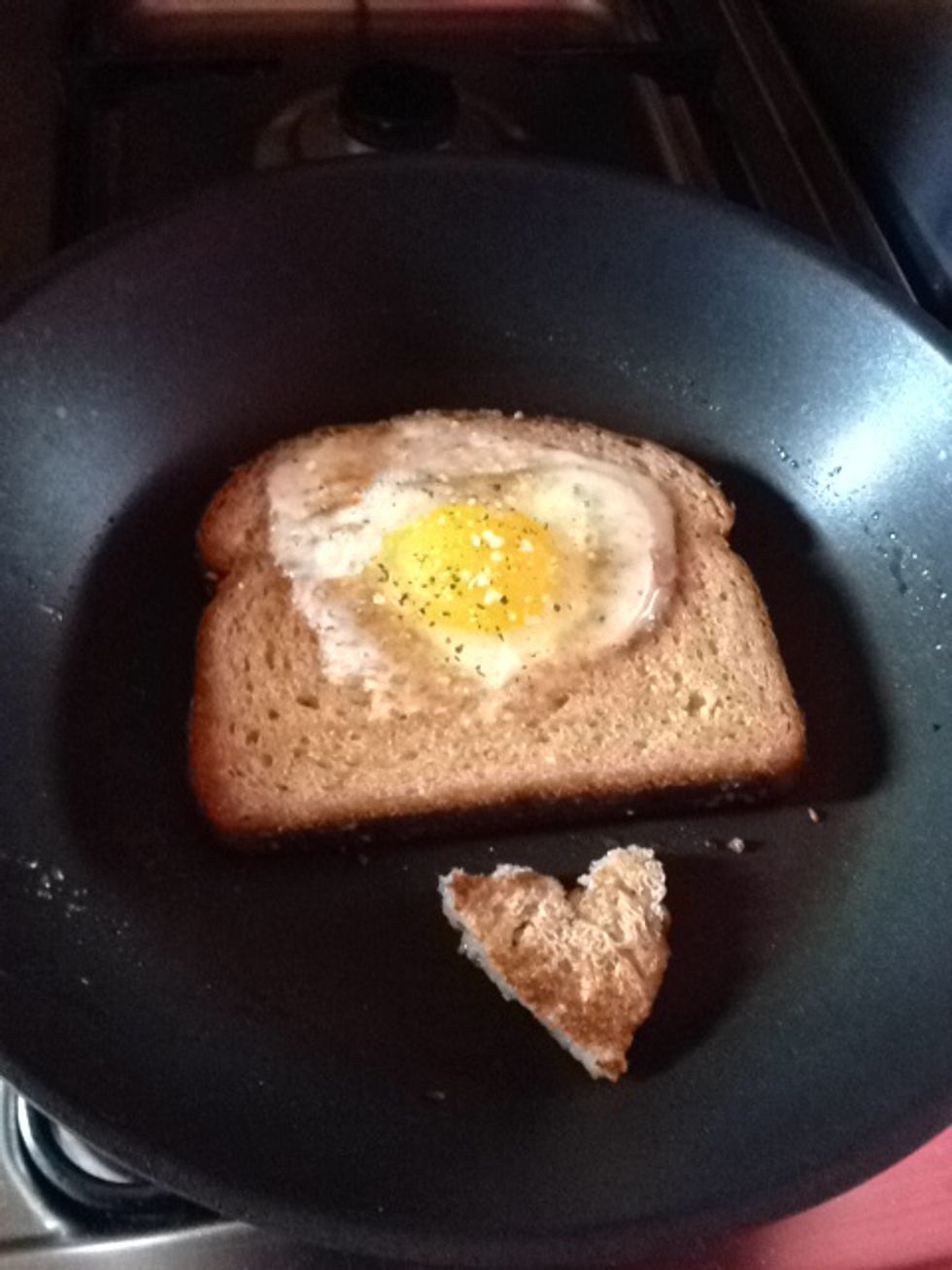 Add salt and pepper and a few drops of truffle oil. You can add the hole that you cut earlier and cook it as a snack. Fry this side for about 1-2 mins.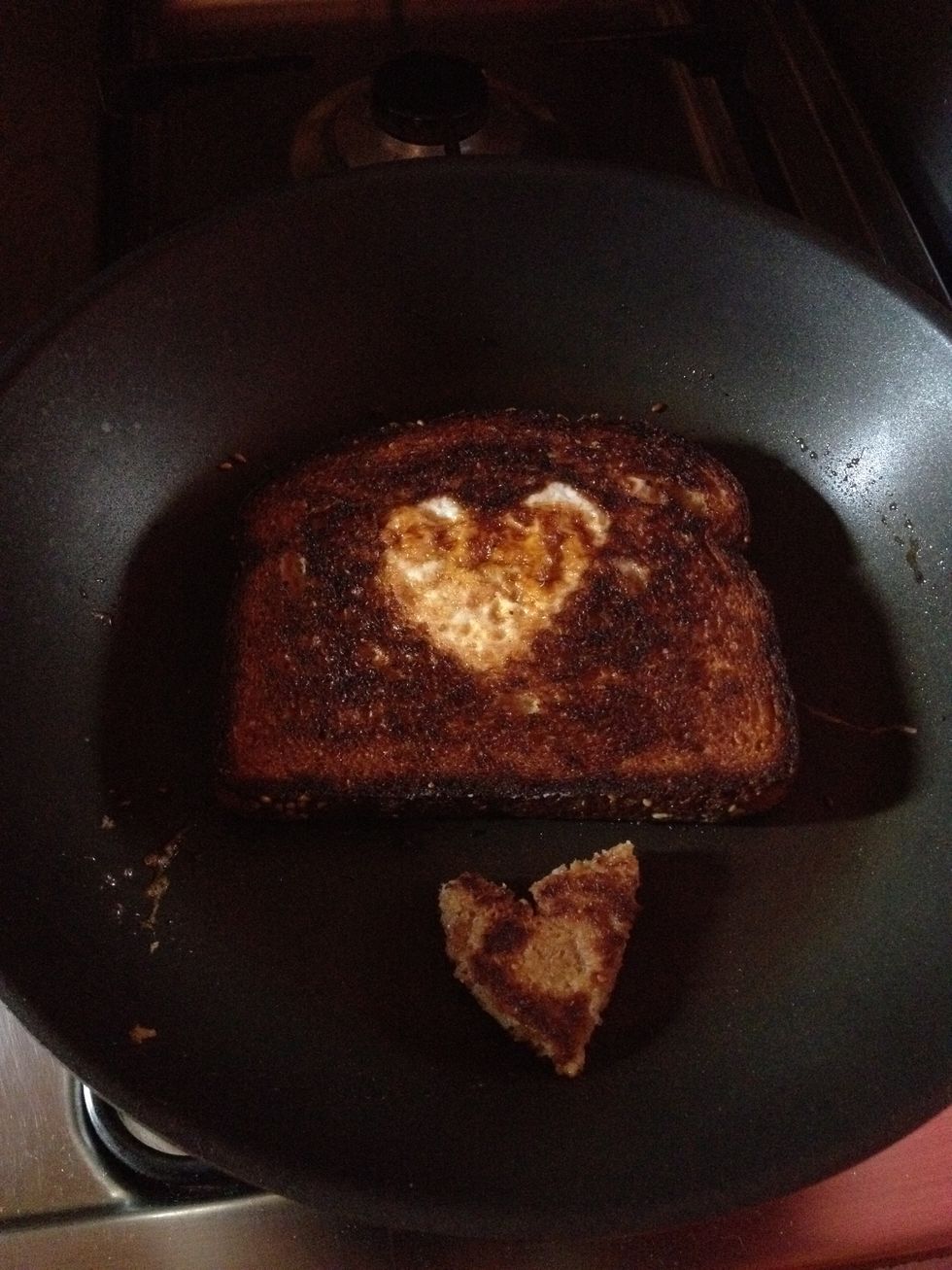 Flip the toast over and cook the other side for a minute or two.
Sprinkle some grated parmesan or parmigiano cheese on top and serve immediately.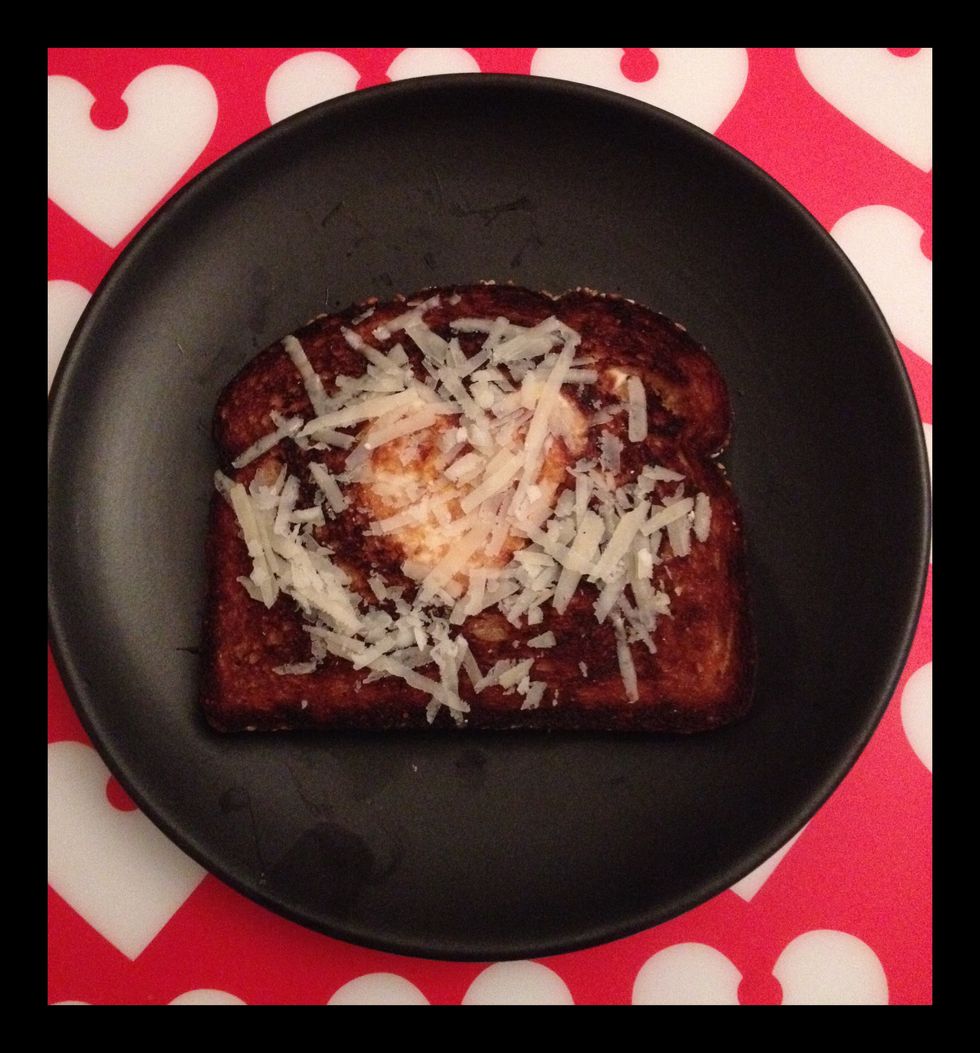 Voila! A truffled feast for one awaits you.
Butter
One egg
Piece of untoasted bread
Truffle oil
Parmesan or other hard Italian cheese