Sauté ground pork until mostly cooked -- about 7-8 mins.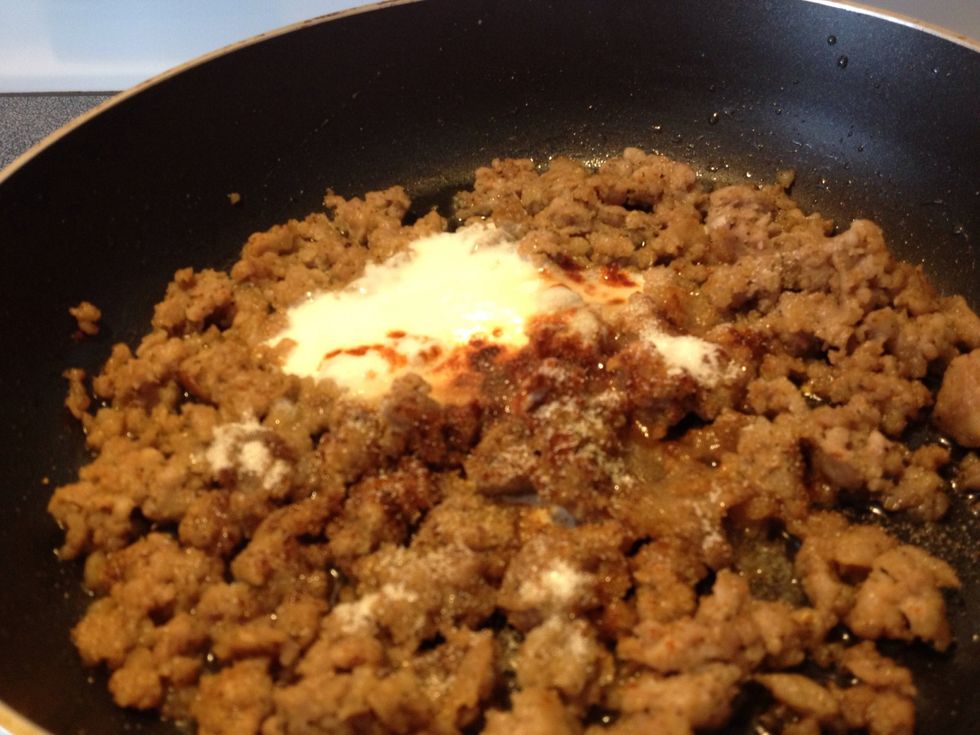 Add yogurt, sugar & spices. Cook until water from the yogurt evaporates.
Now the rice. Mix the rice & pork to make the stuffing.
I couldn't stop spooning this filling in my mouth instead of in the peppers. Anyway..
While the filling is cooling, empty your bell peppers so they look like this. Keep the top part after cutting.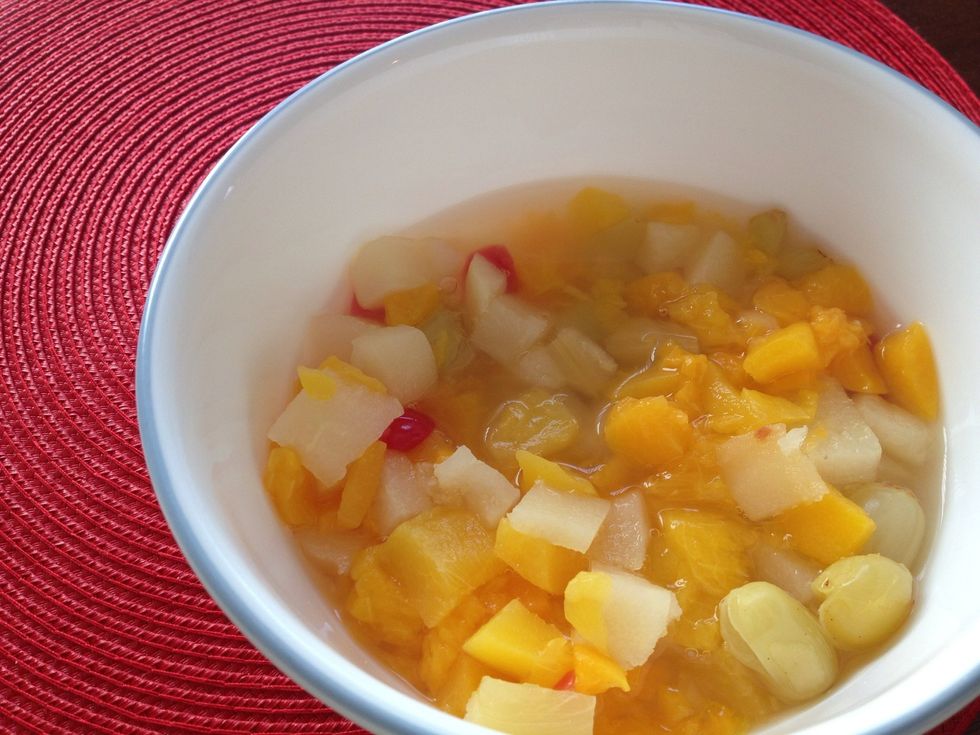 I used canned fruit. You can use fresh.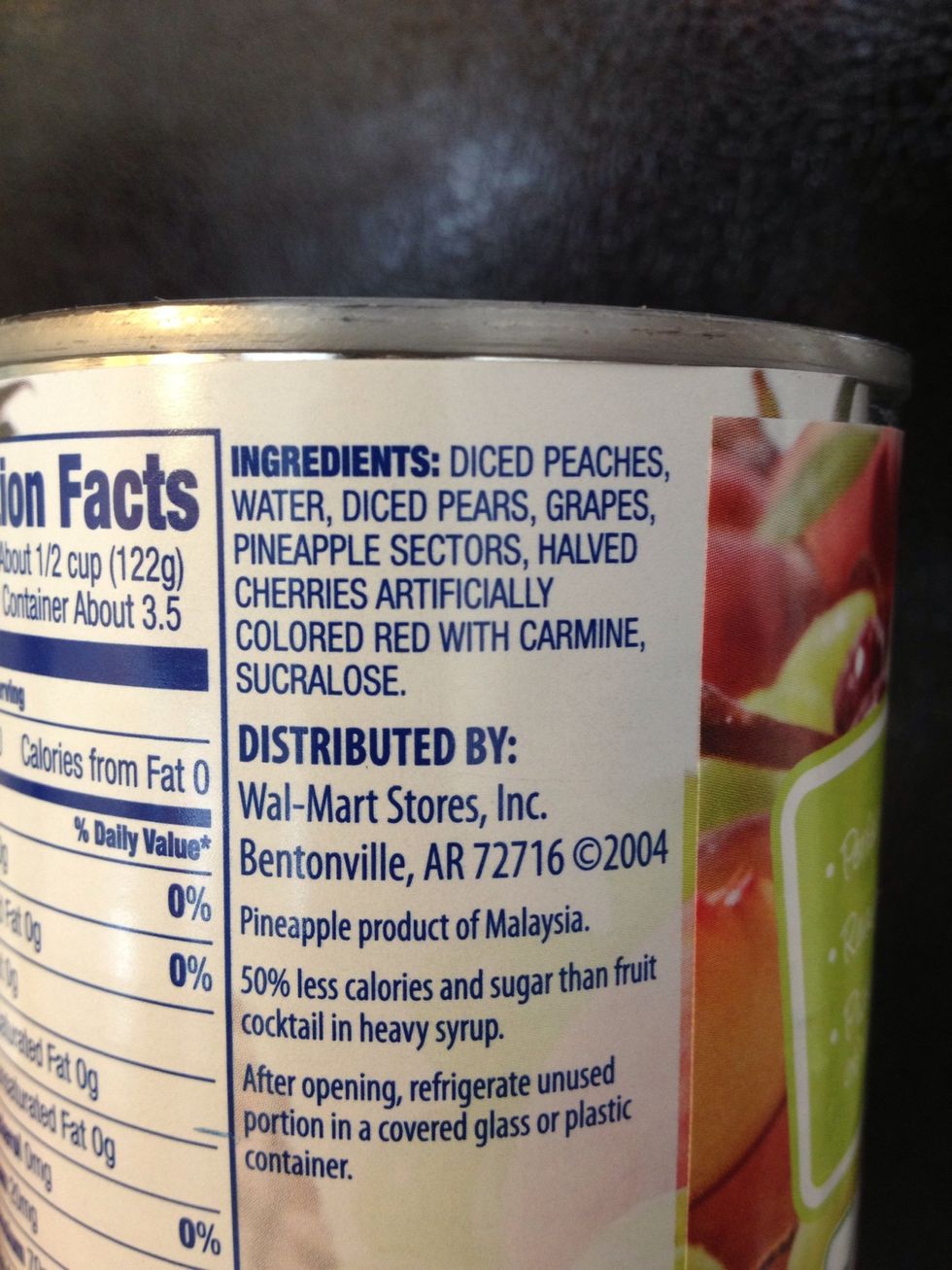 These were the fruits in the can. You can also limit to just pineapples.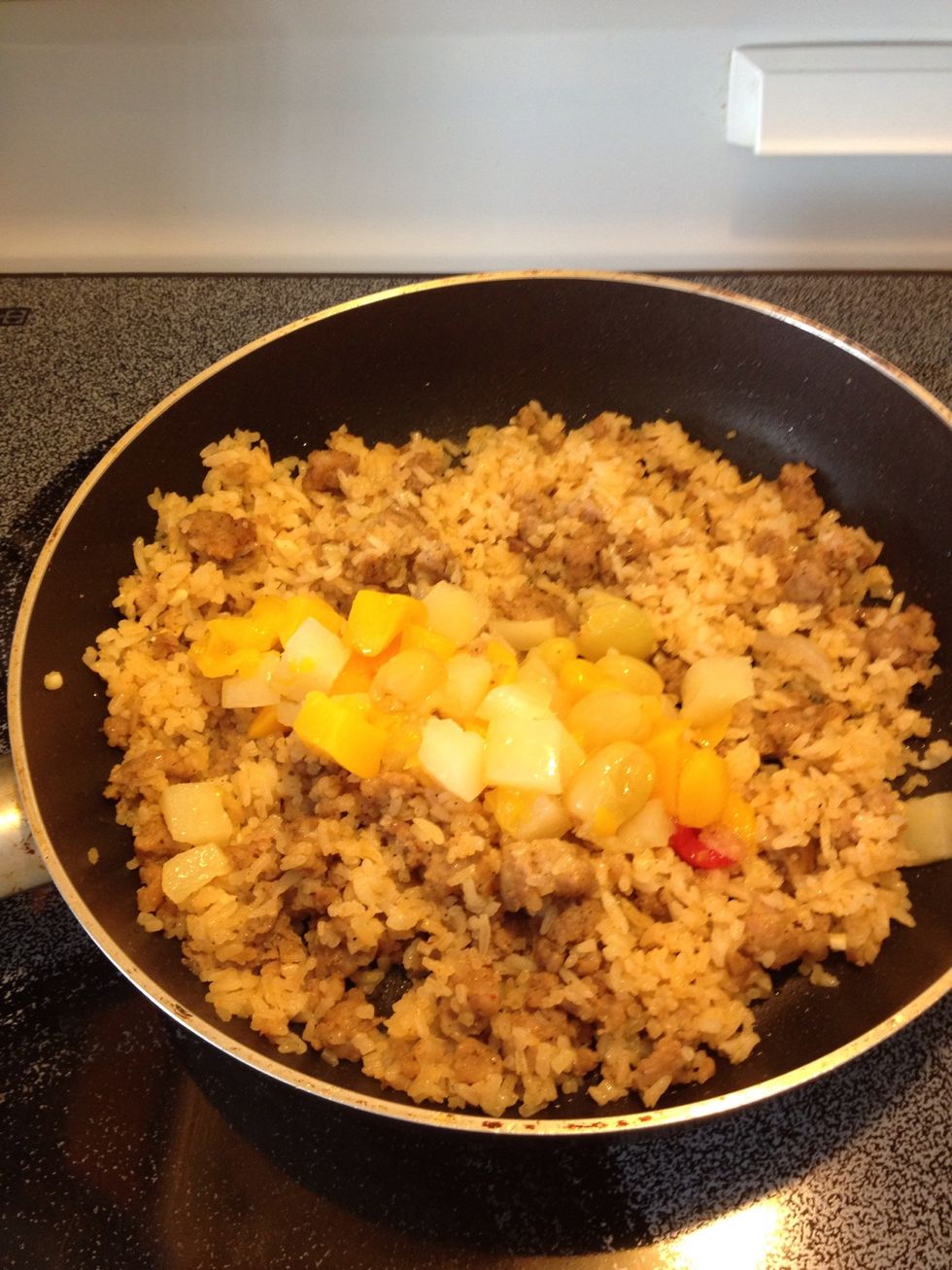 Add in the chopped fruits only when the stuffing has cooled down. We don't want to cook them.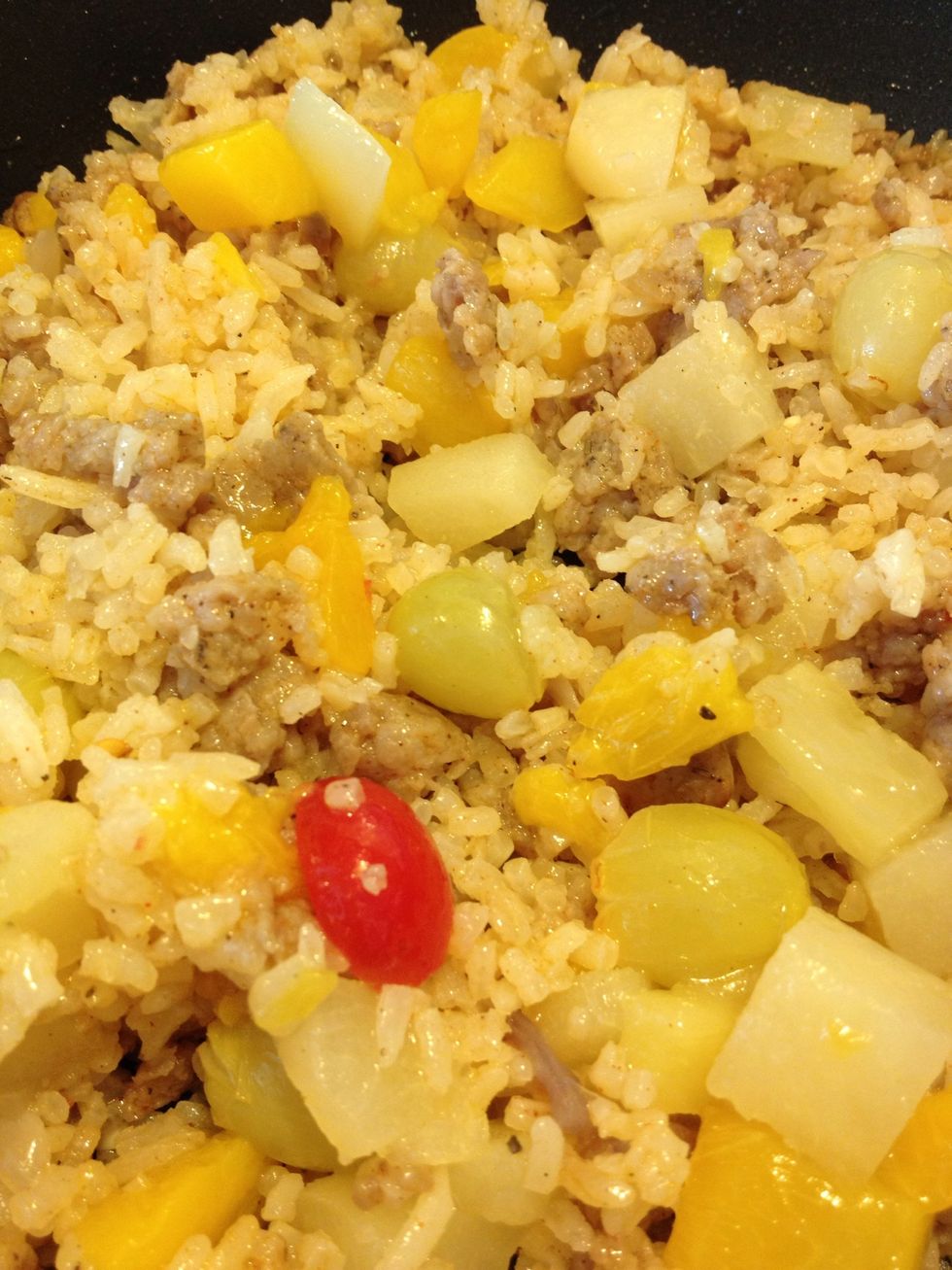 Yum 😋
Stuff the peppers; push down the stuffing so that the bells are tightly packed.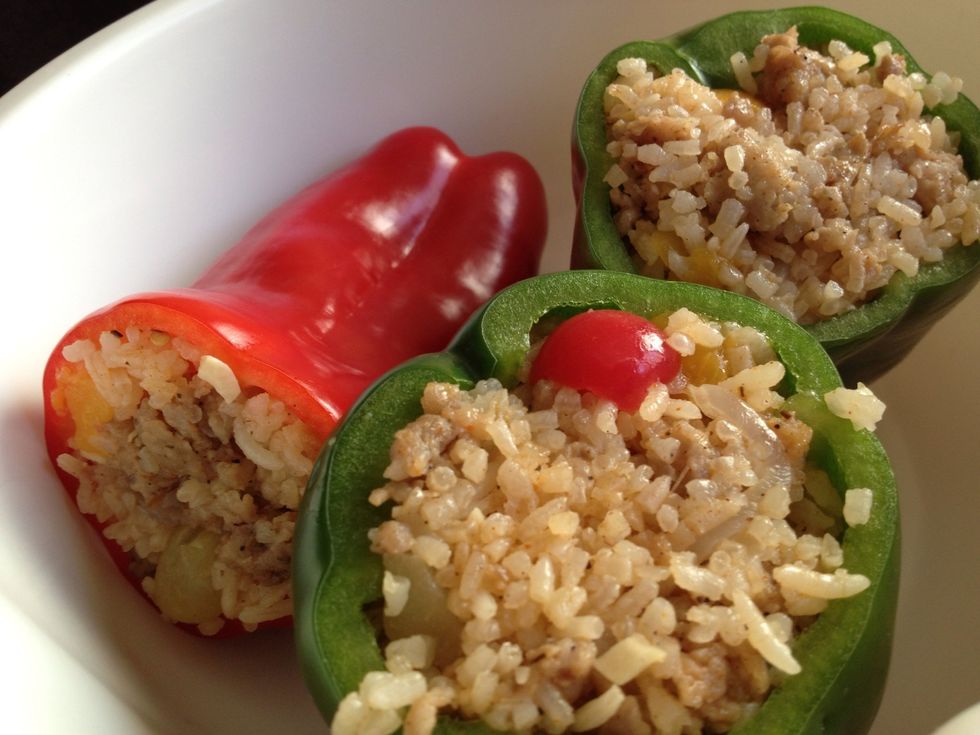 At this point, you can choose to grill, steam or bake these. I baked them as follows: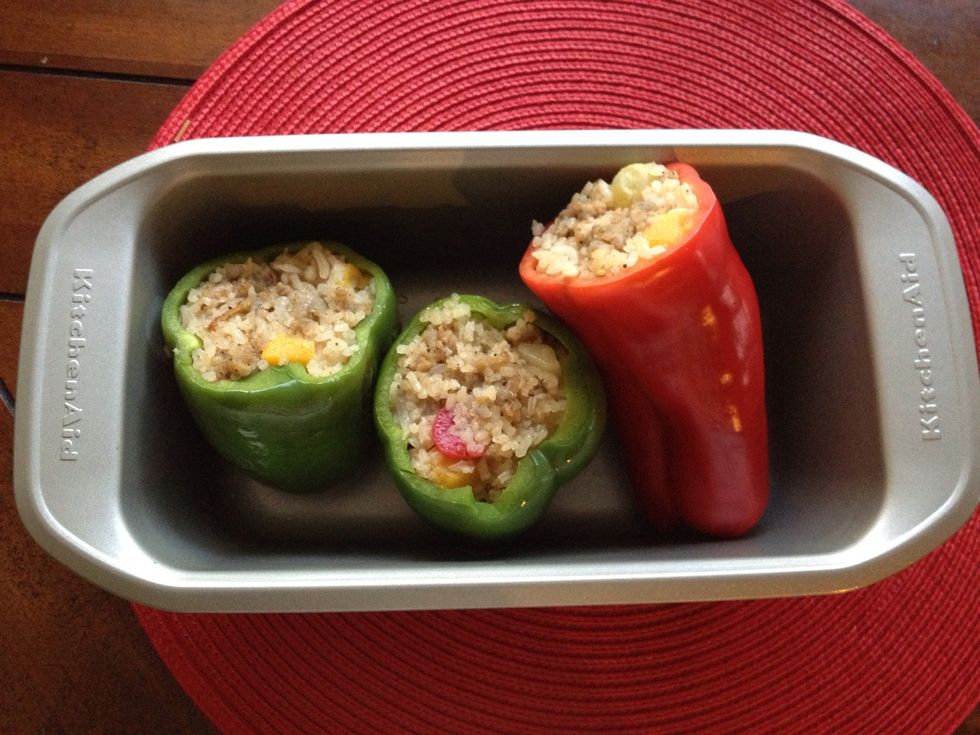 Preheat oven to 350F. Place the stuffed peppers standing up or on the side in a baking dish; cover with the top to prevent the rice from drying out in the oven.
Bake for 30 mins or until the skin is shriveled & dulled :)
1/2lb Ground pork
2.0c Cooked rice
3.0 Bell peppers
4.0Tbsp Yogurt
1.0tsp Paprika
2.0Tbsp Granulated sugar
1/2c Mixed fruit salad
1.0tsp Salt
1.0tsp Black pepper powder