Here is a refreshing twist on traditional fruit salad. Great for parties, picnics, or hot days!
12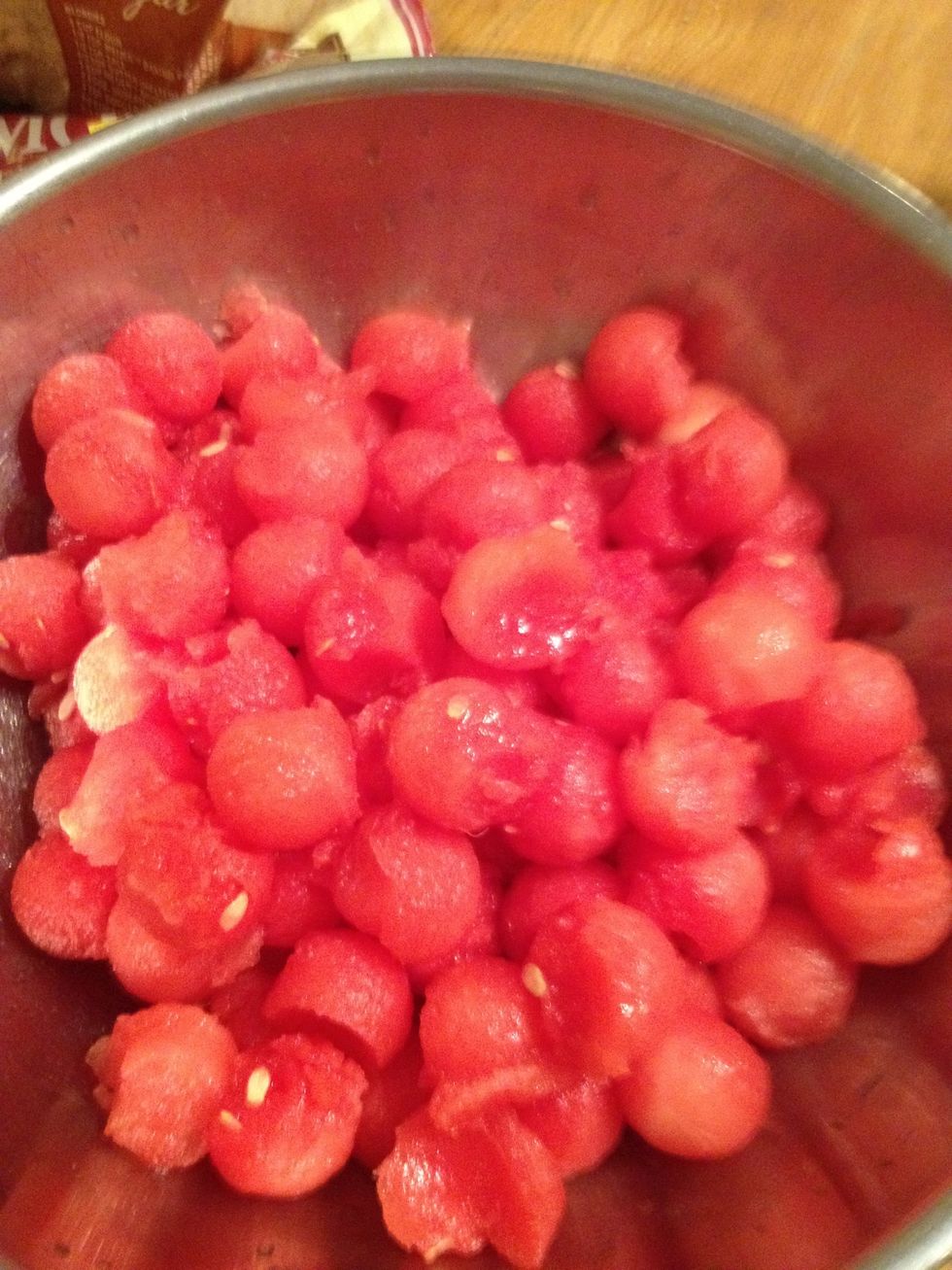 Cut up your watermelon. I made mine into balls for easier eating.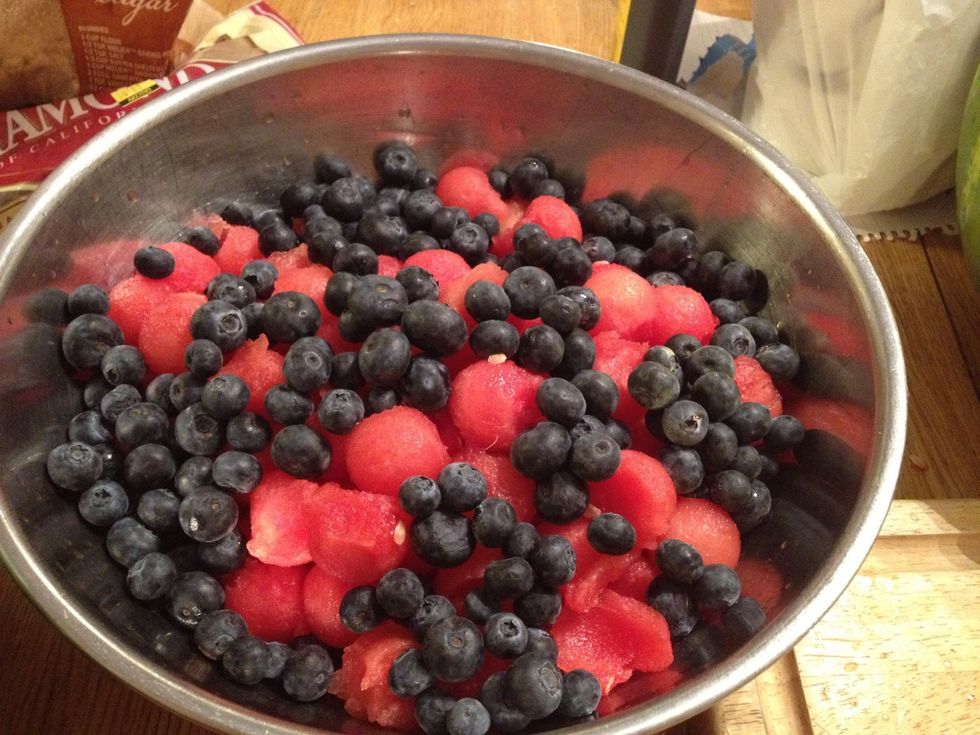 Add blueberries.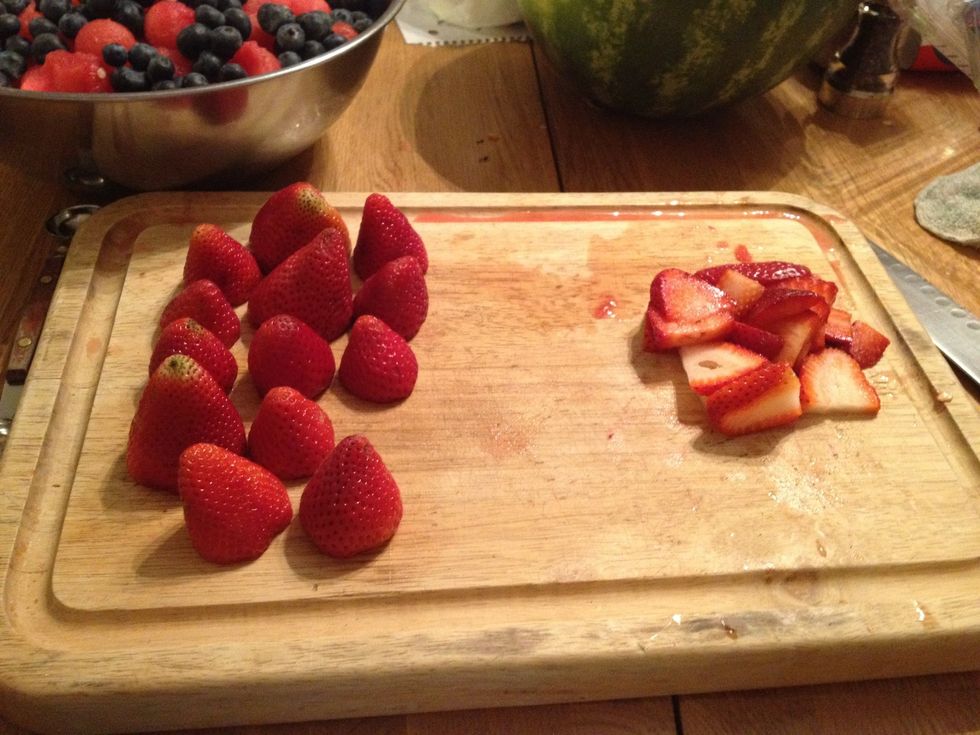 Prepare strawberries. (hint) if you cut off the caps of the berries and set them like this they are easier to slice.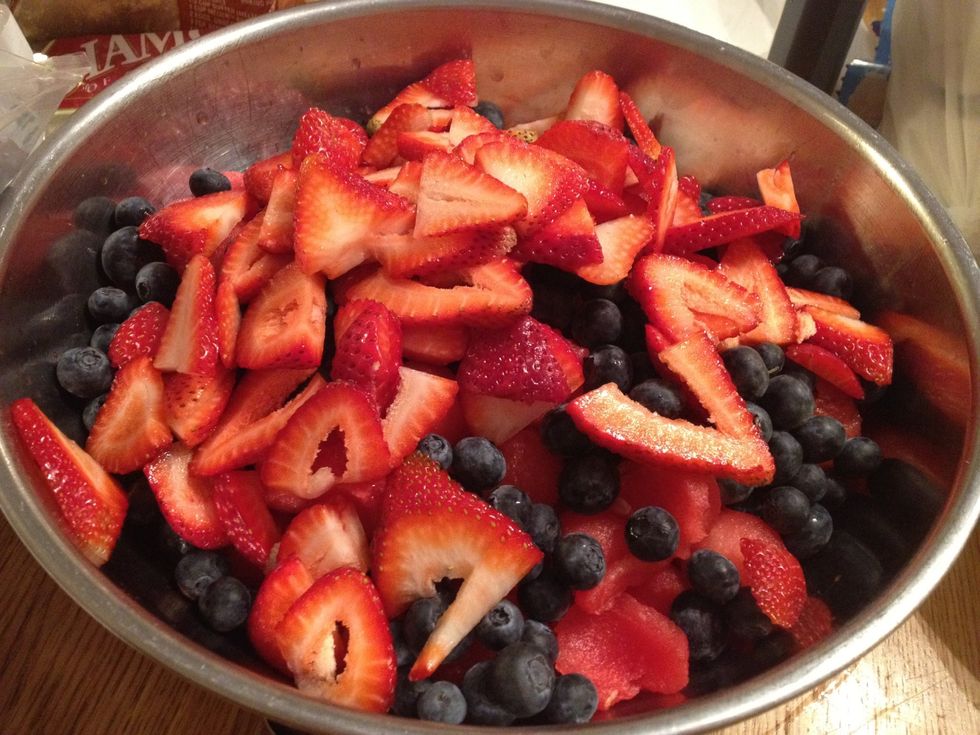 Add strawberries to your mix.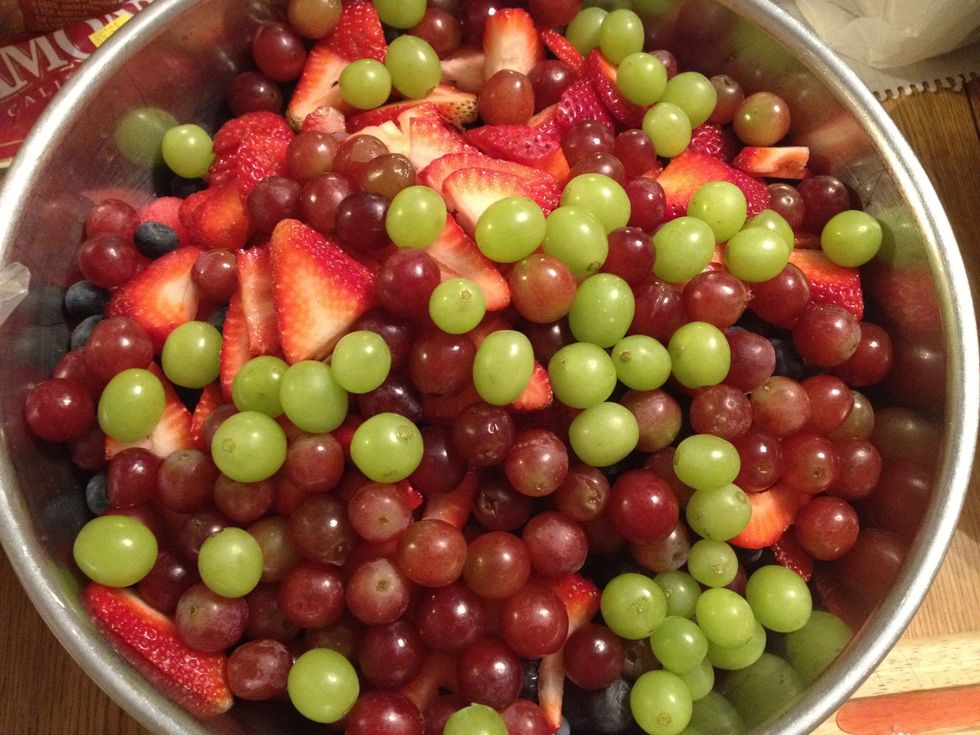 Add the red an green grapes. You can add as much of each fruit as you like or even swap some out for something else :) pineapple is amazing in this but I didn't have any fresh :(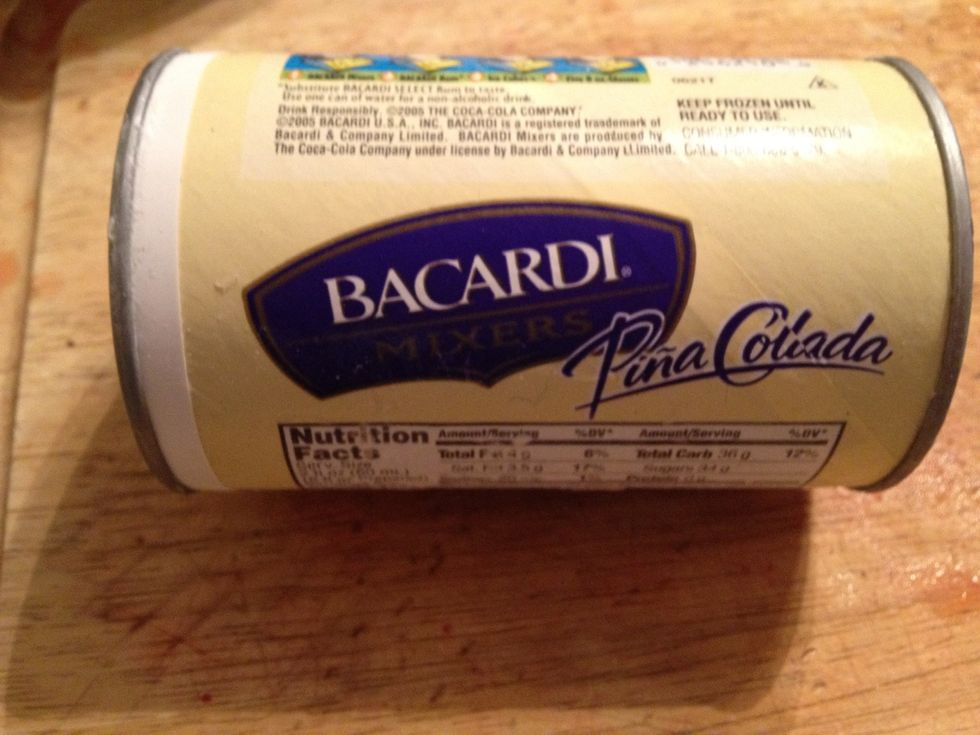 Here is what the bacardi piña colada mix looks like. It is found by the frozen juice section.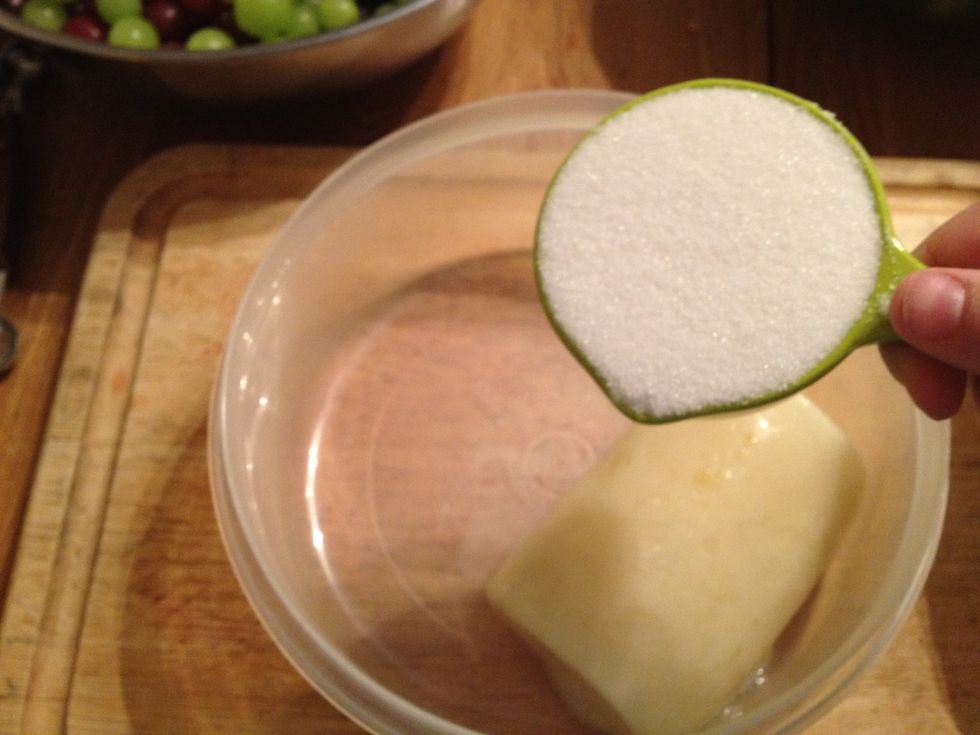 Add the frozen mix to a bowl along with 1/2 cup of sugar.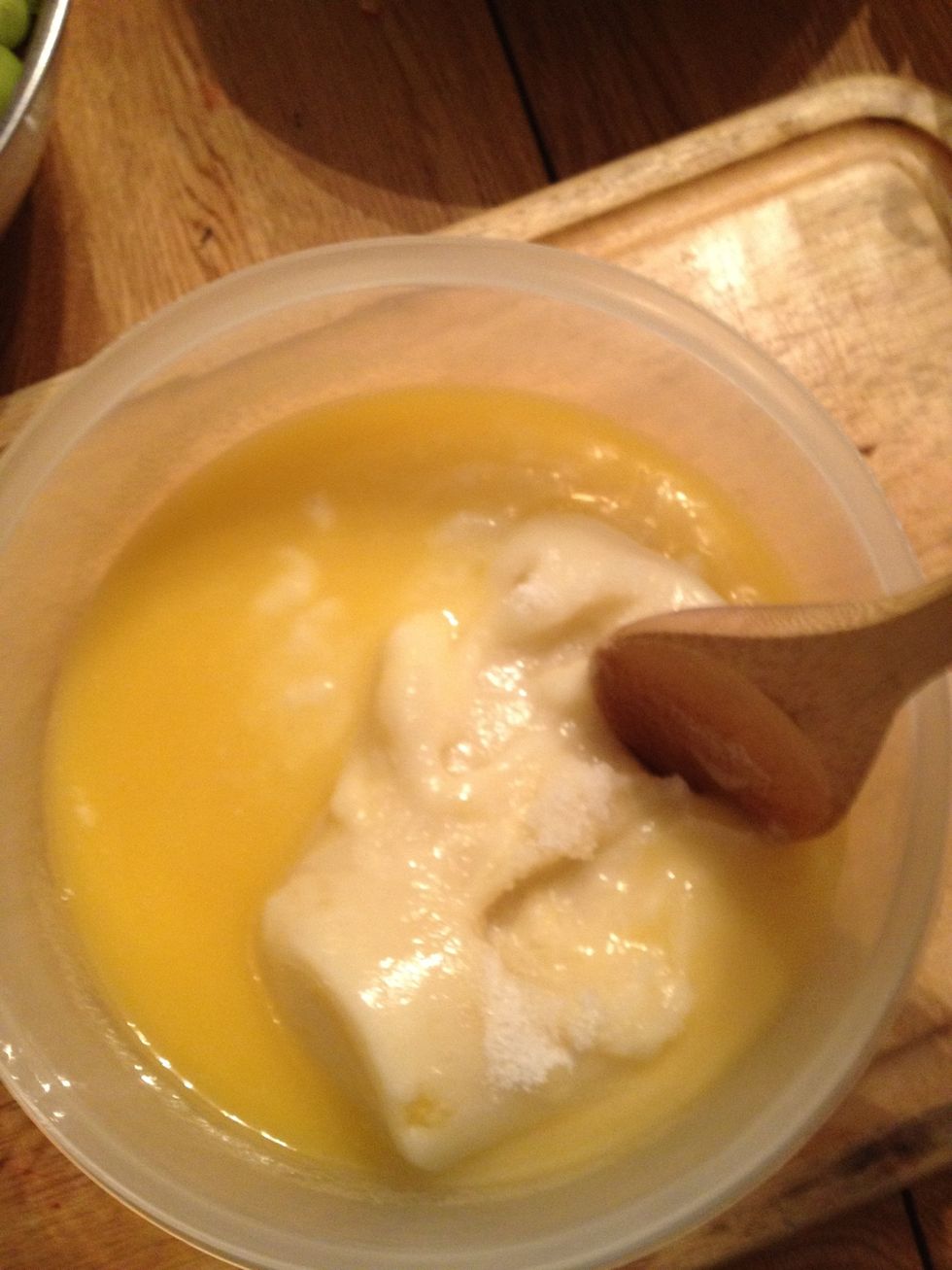 Add a little of the pineapple/orange juice and stir.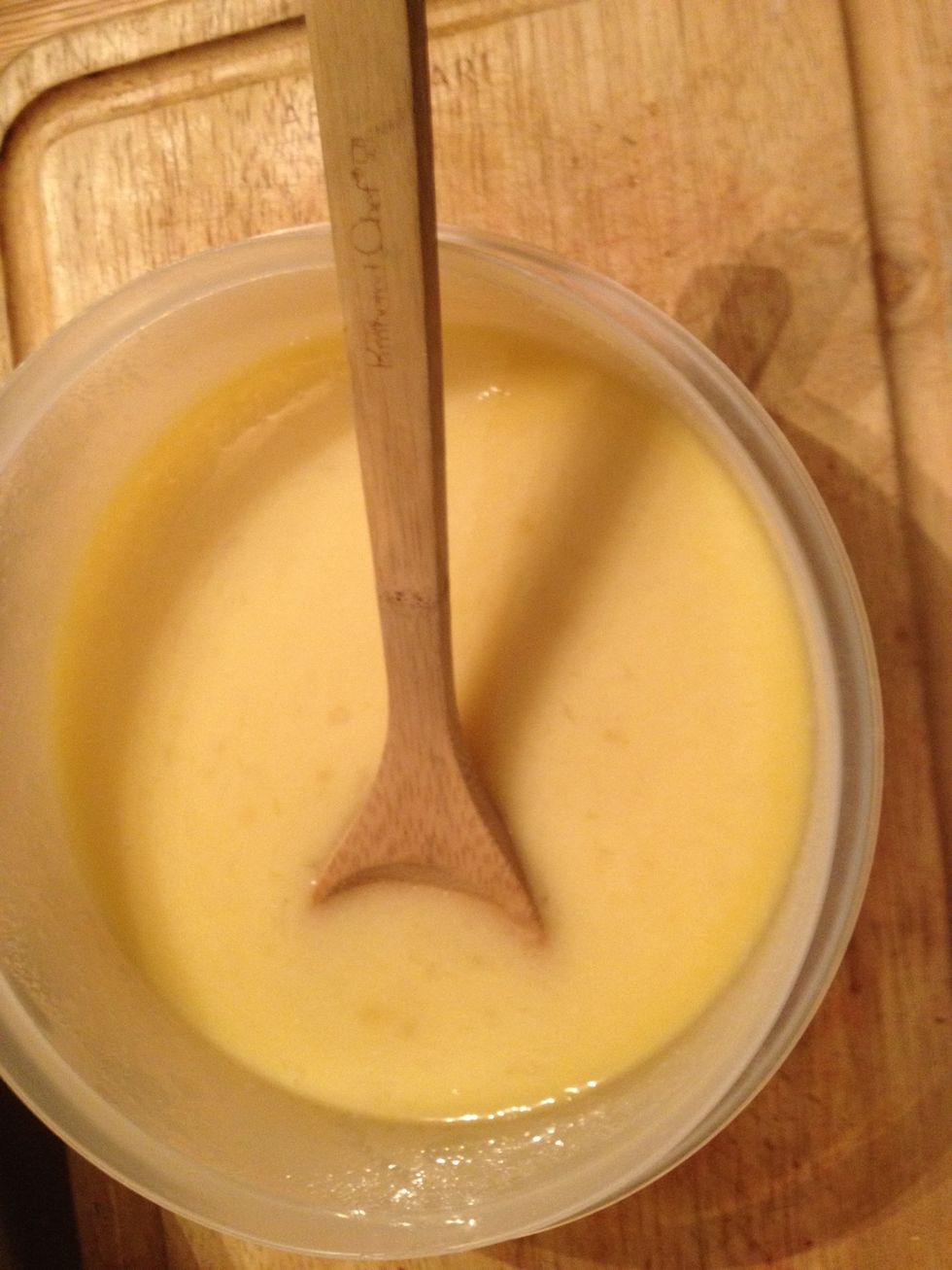 This is what the "sauce" should look like.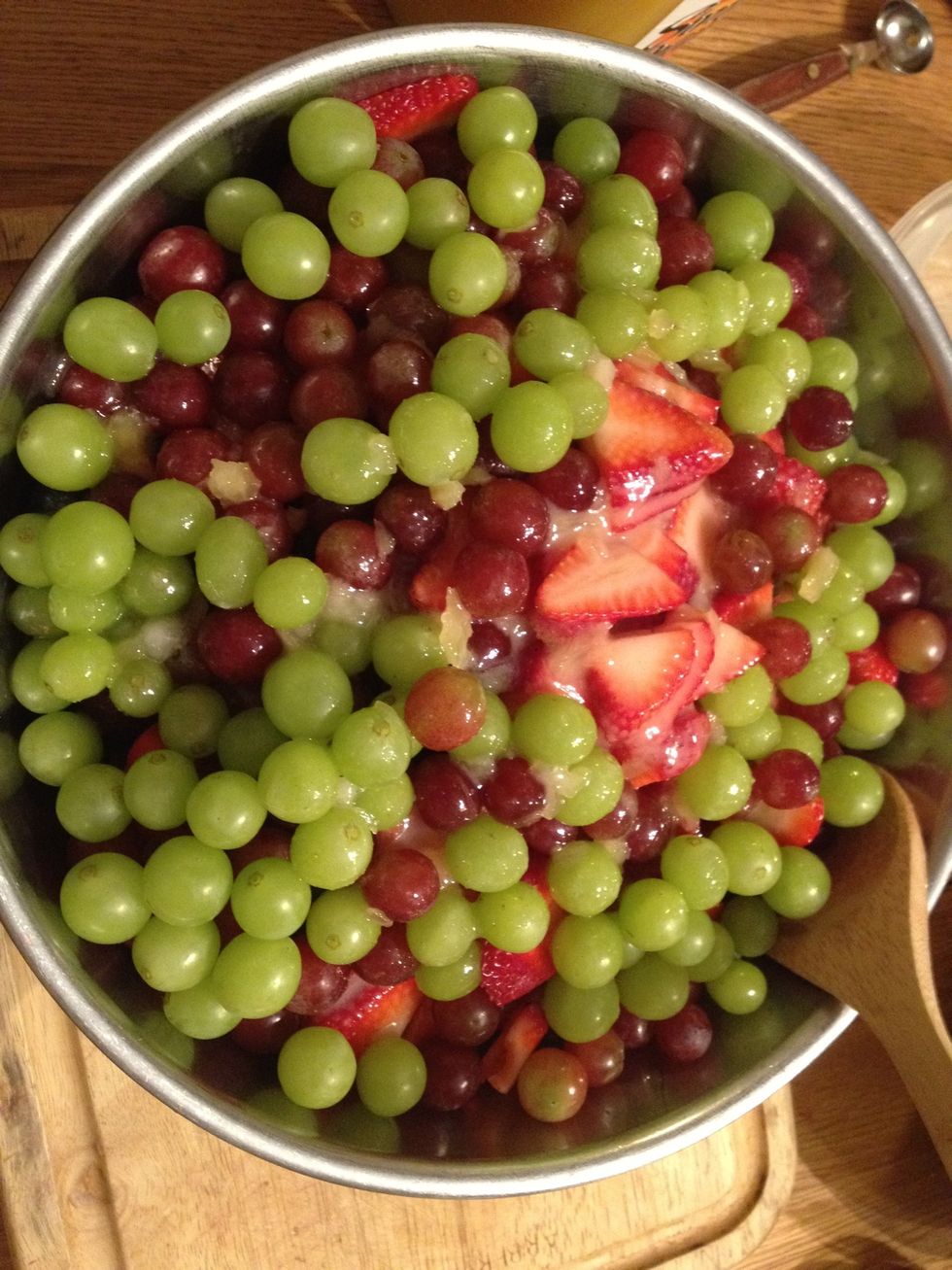 Pour over your fruit.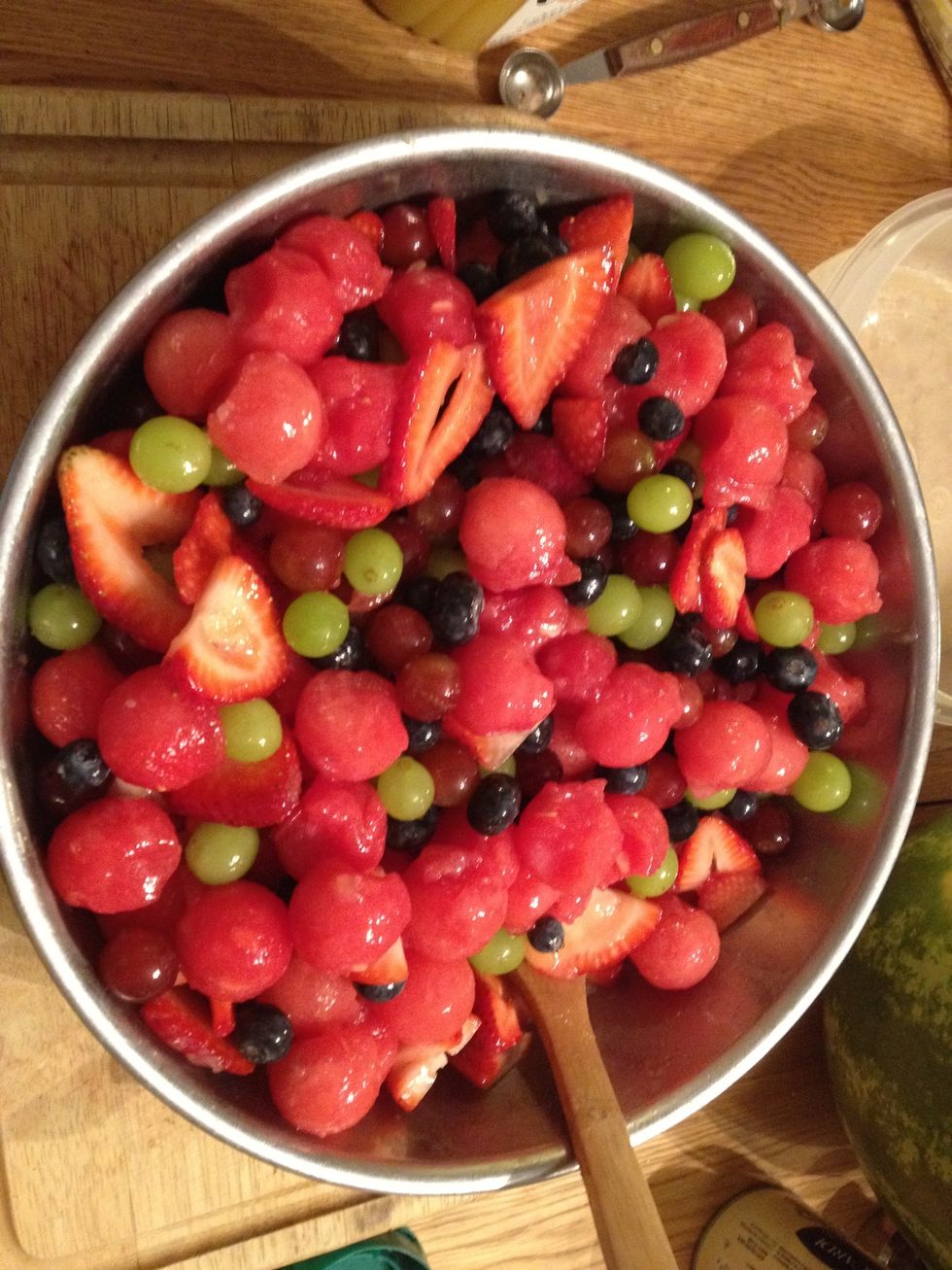 Stir! Mmmmmmmm smells good!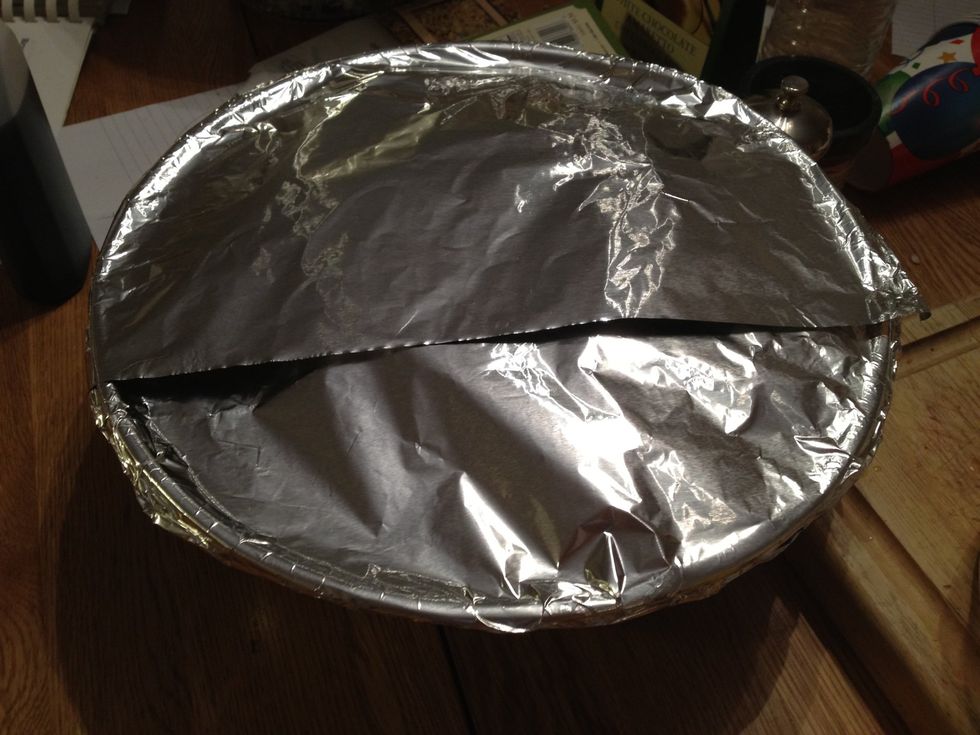 Cover and refrigerate for 2 hrs r overnight. It allows the juices to mix with the fruit. Enjoy!!!
Bacardi mixer piña colada flavor
Watermelon
Strawberries
Green grapes
Red grapes
Blueberries
Sugar
Pineapple (I didn't have any so it's not shown) :(
Karah Roy
I'm a stay-at-home mommy who does daycare. I have 2 adorable daughters with a third on the way! I love to share great kids activities!