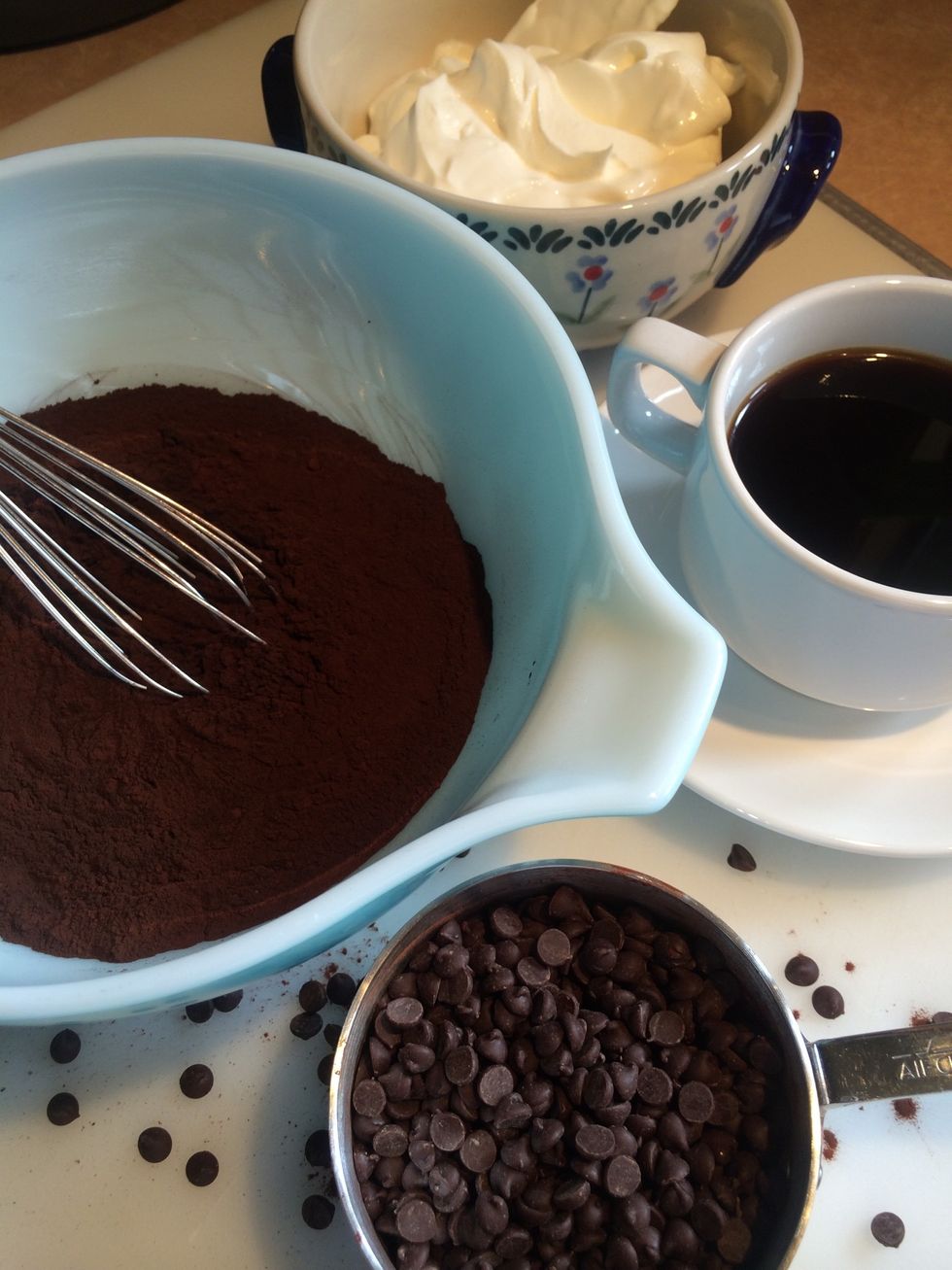 First part: 1 cup cocoa, 3/4 cup chocolate chips, 3/4 cup hot coffee and 1 1/2 cup sour cream.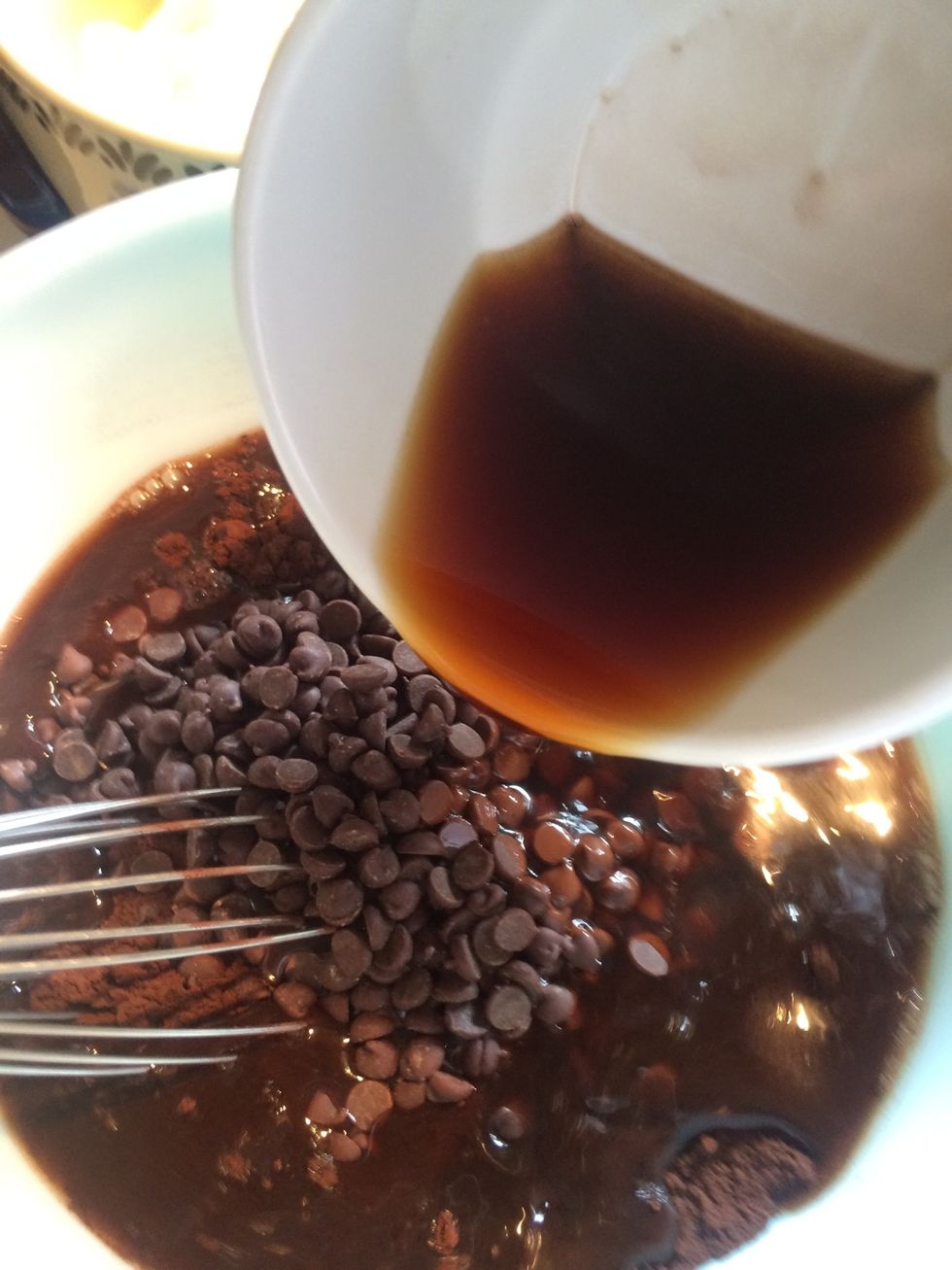 Add the hot coffee to the cocoa and chocolate chips.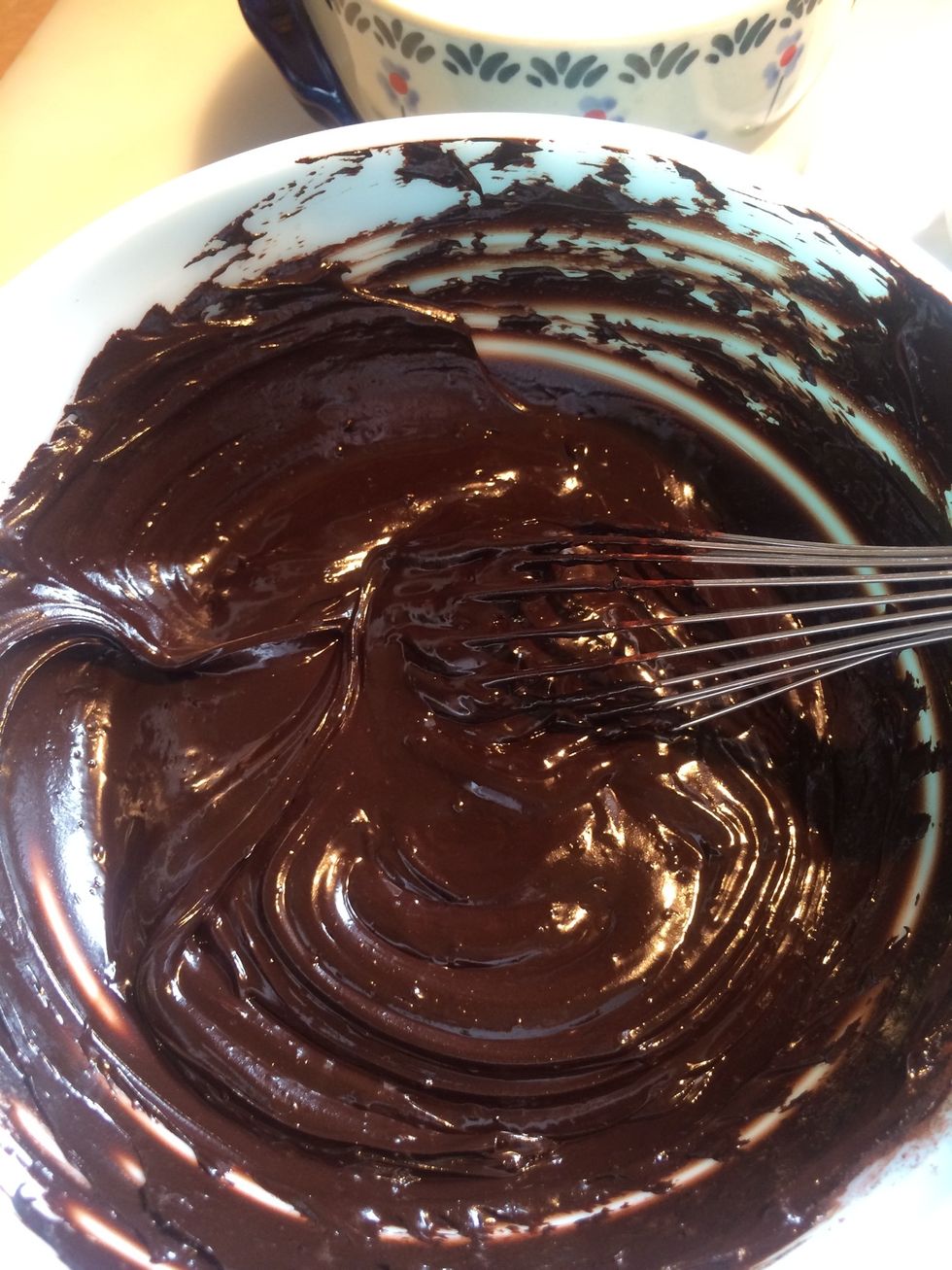 Whisk smooth until all the chocolate has melted.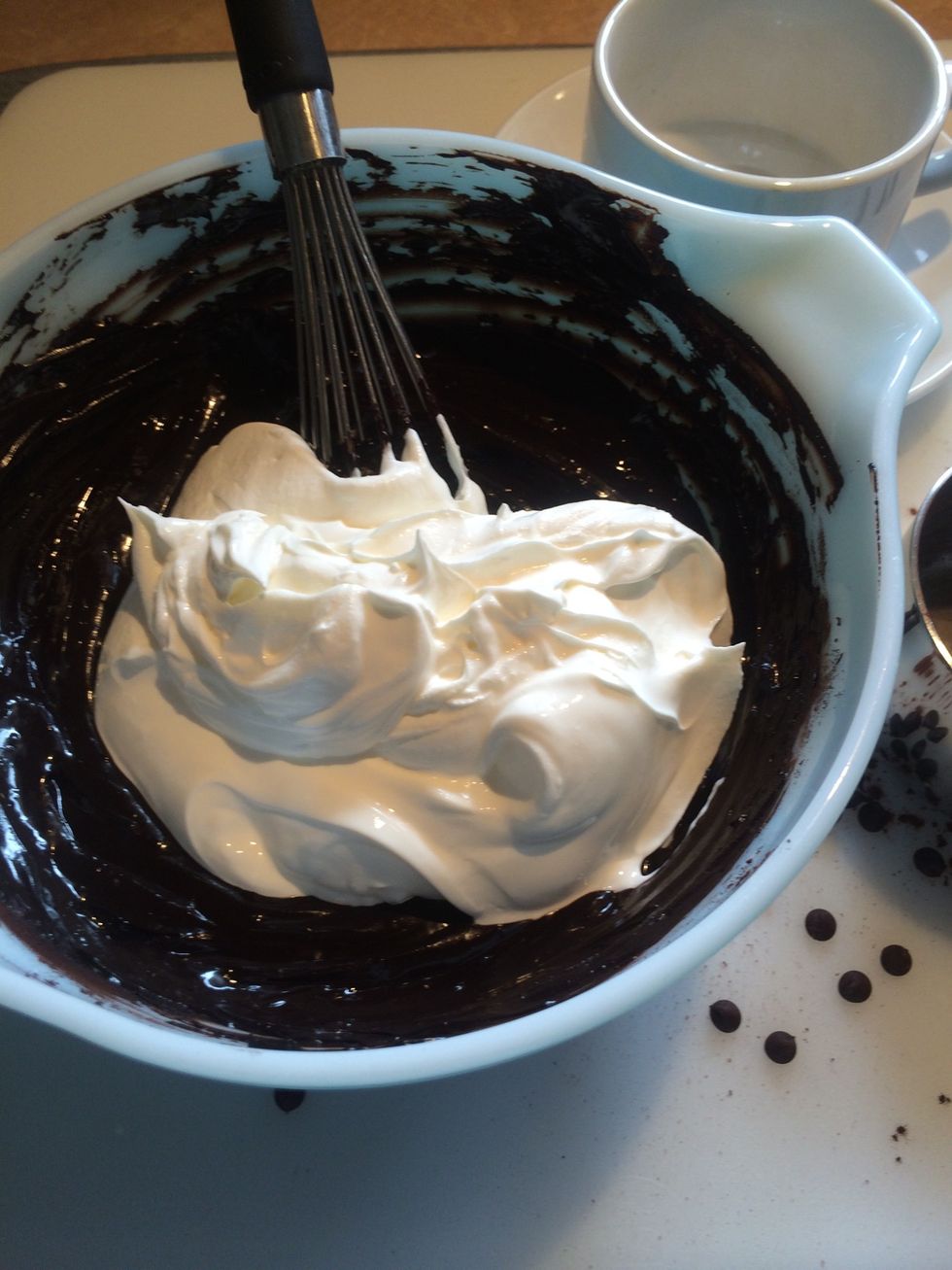 Stir in sour cream.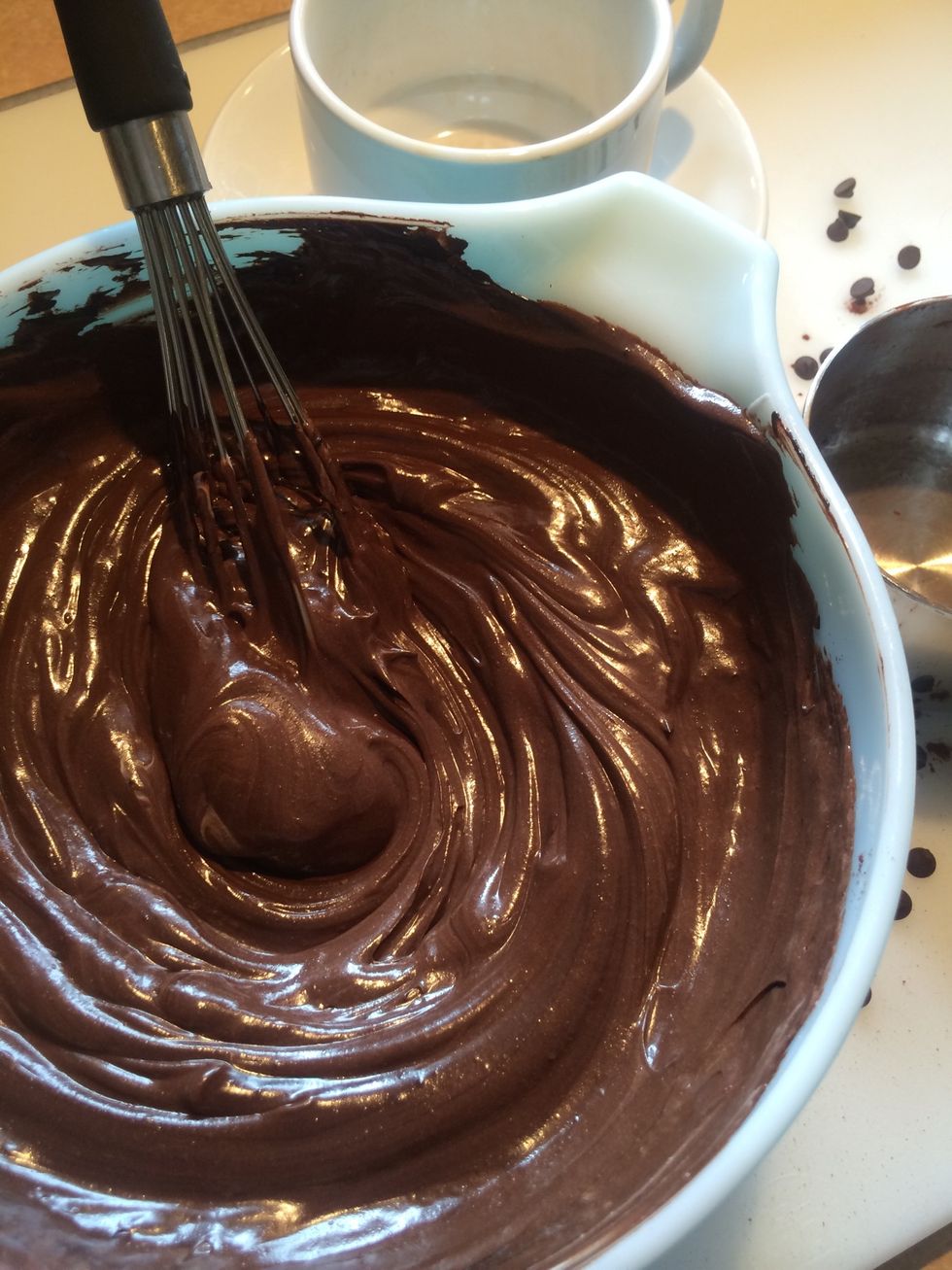 And set aside.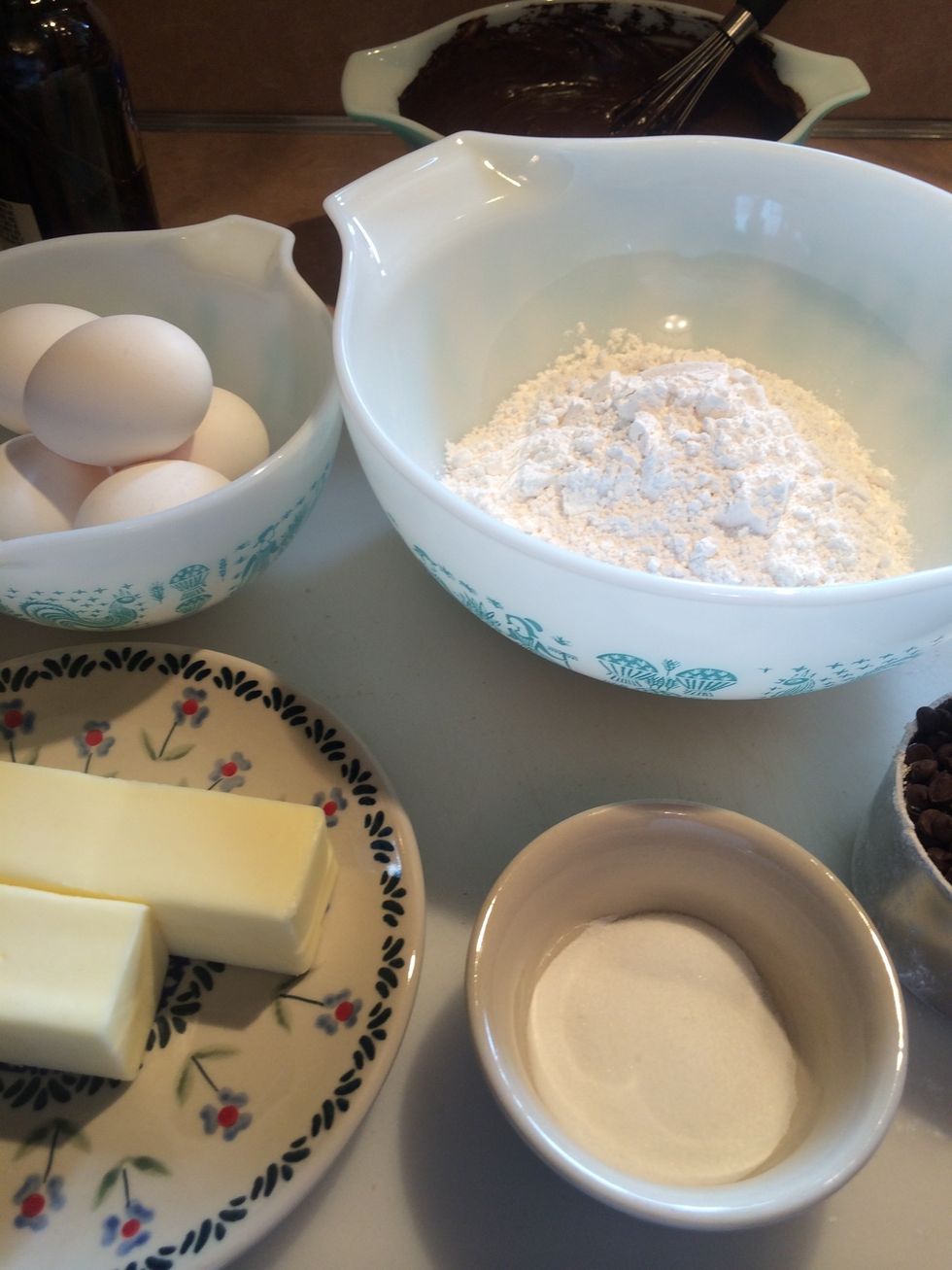 Part 2: gather 1 1/2 sticks butter, 2 cup brown sugar, 5 eggs, 1 3/4 cup flour, 1 tsp baking soda, 1 tsp salt, 1 tbls vanilla and 1 cup mini chocolate chips.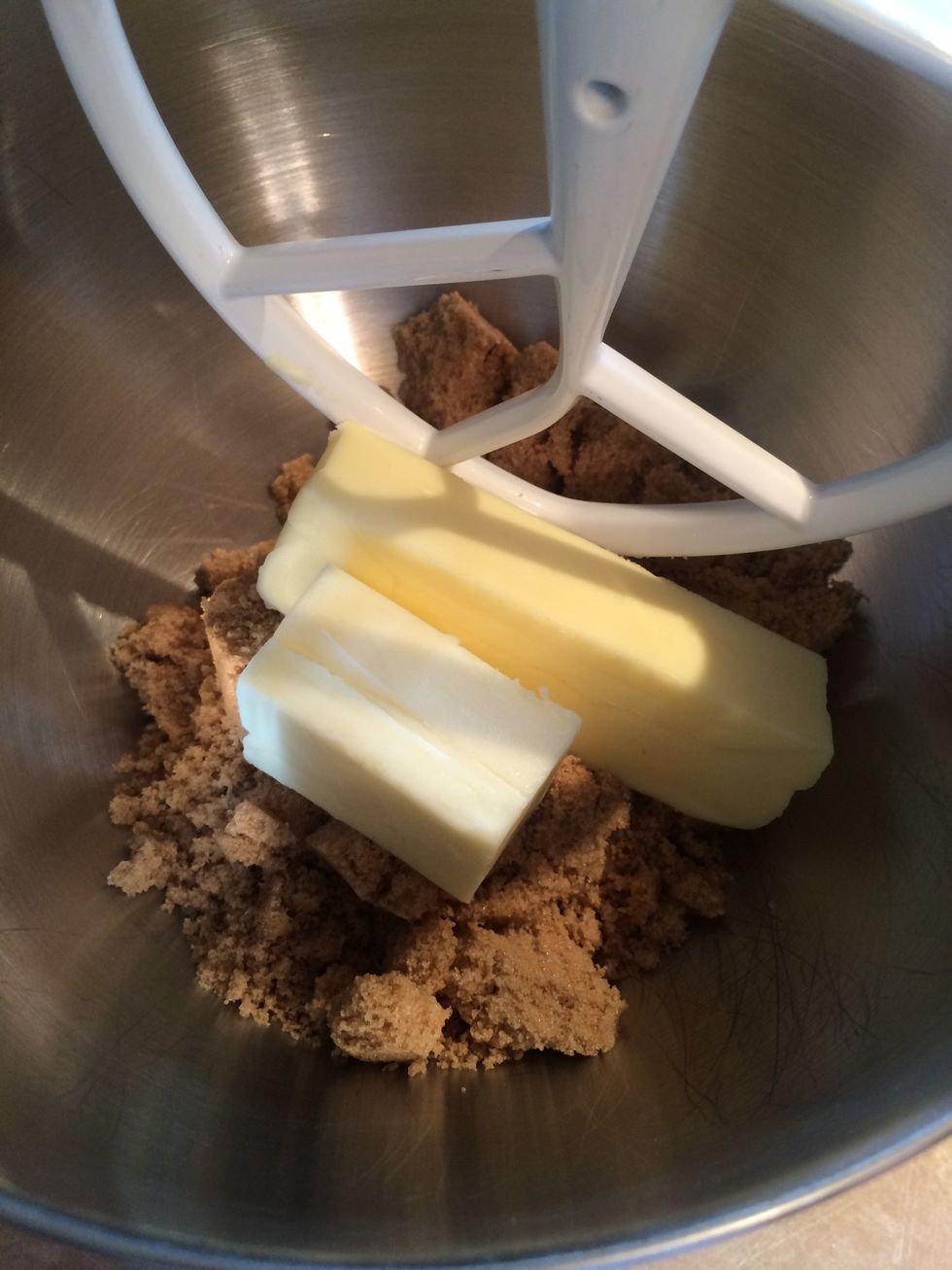 In a mixer fitted with a paddle, add brown sugar and butter.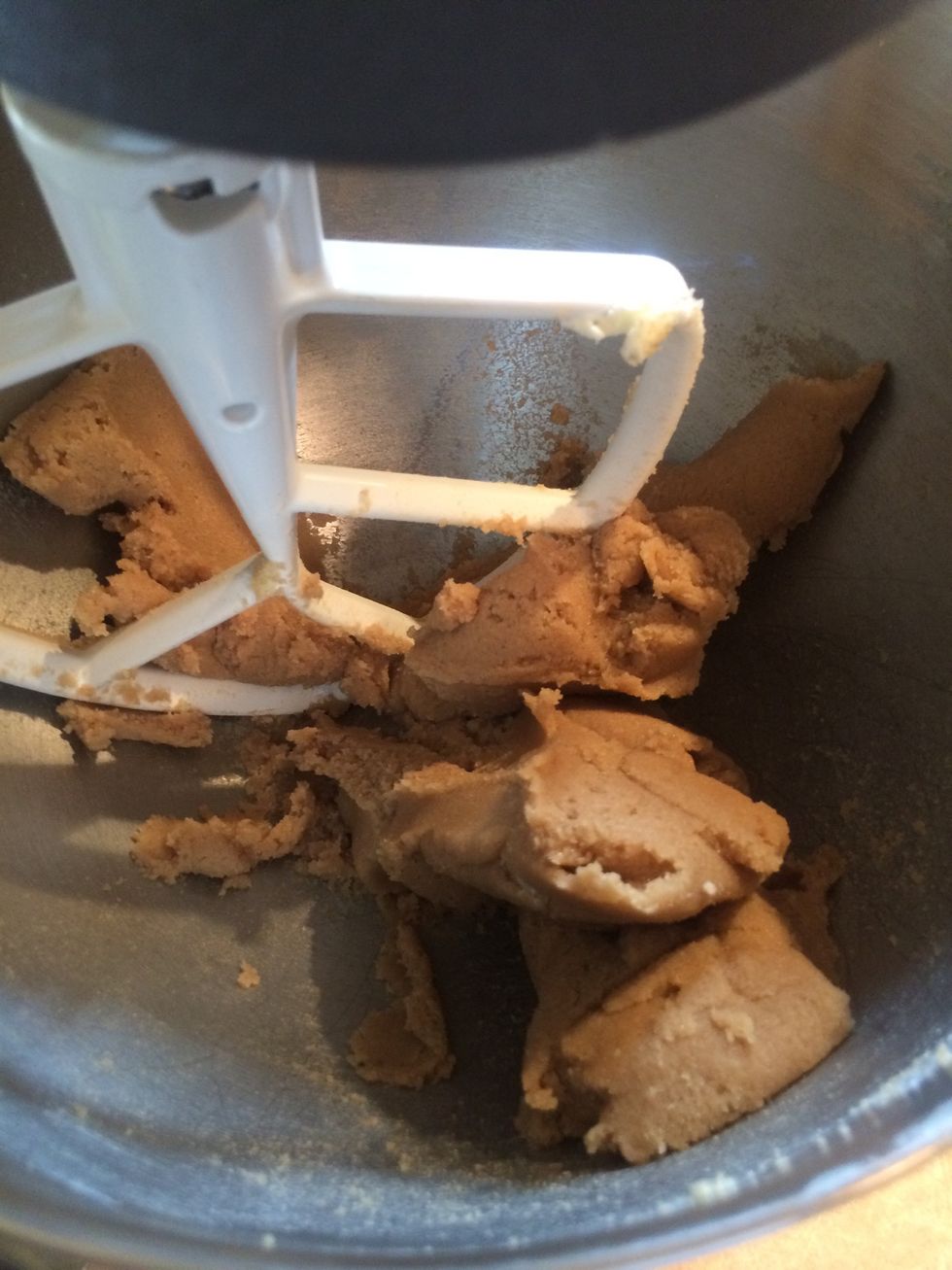 Blend until light and fluffy.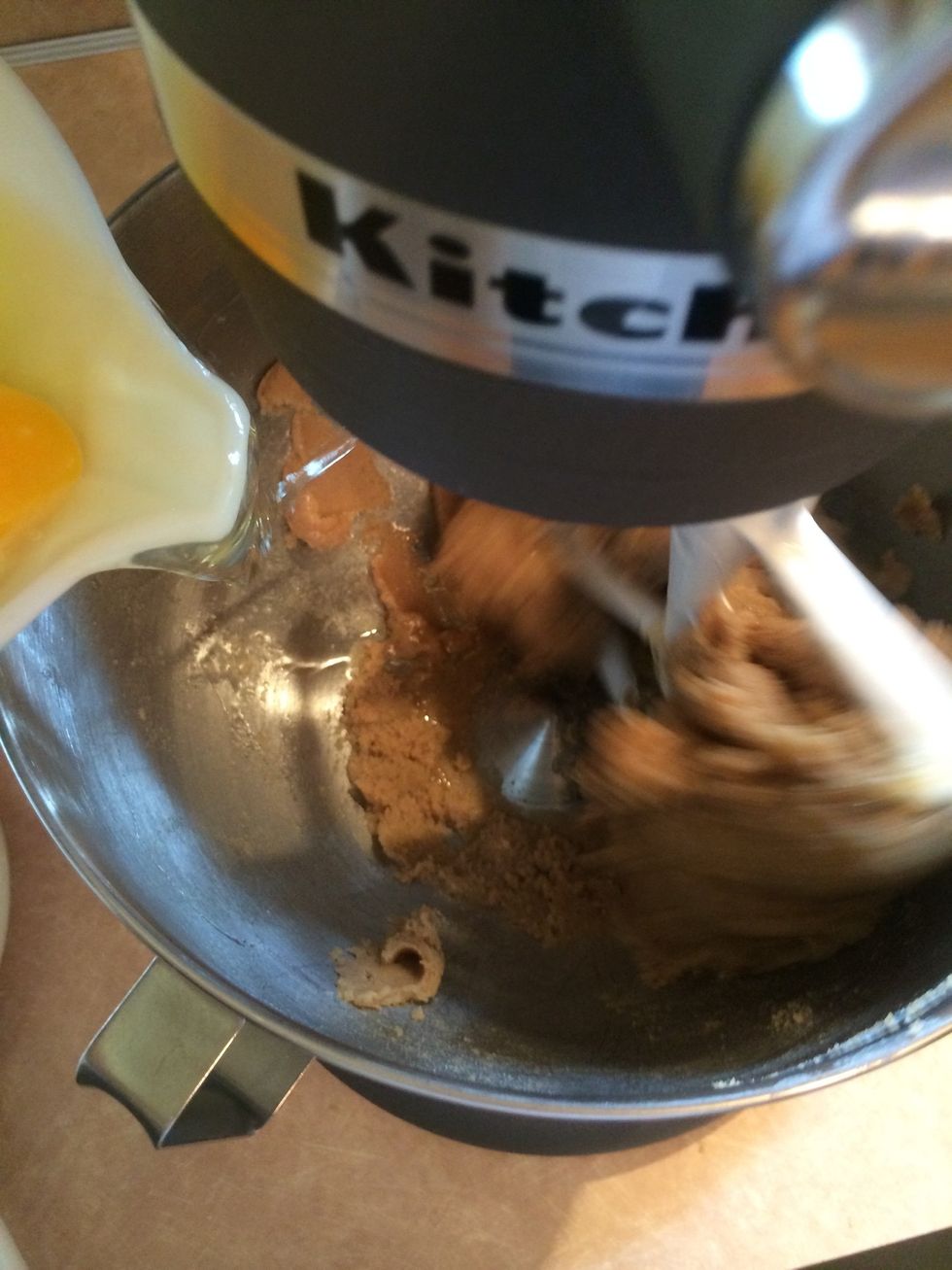 Blend in eggs one at time until they are all fully incorporated.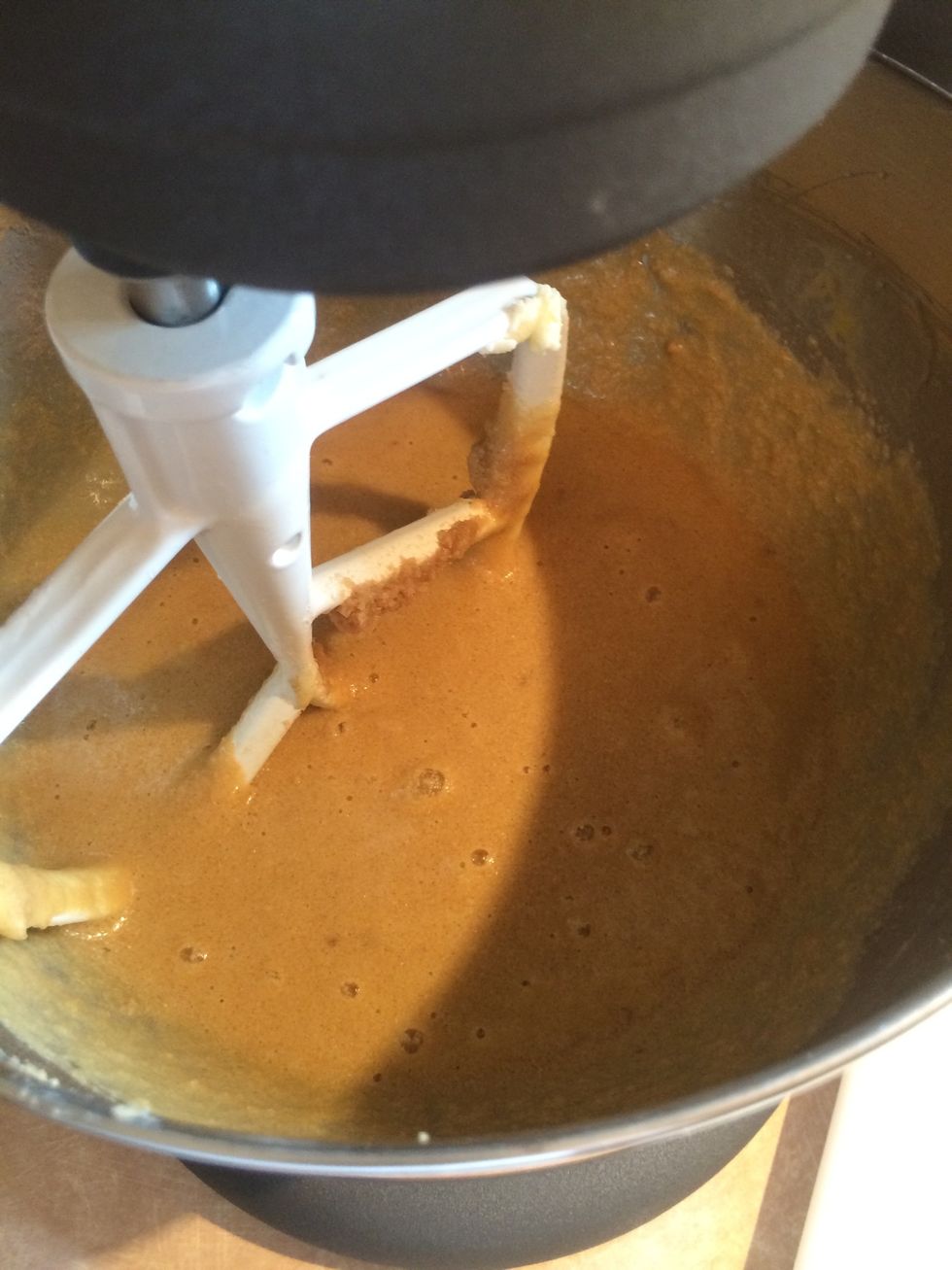 This part of the batter is soft and liquid like.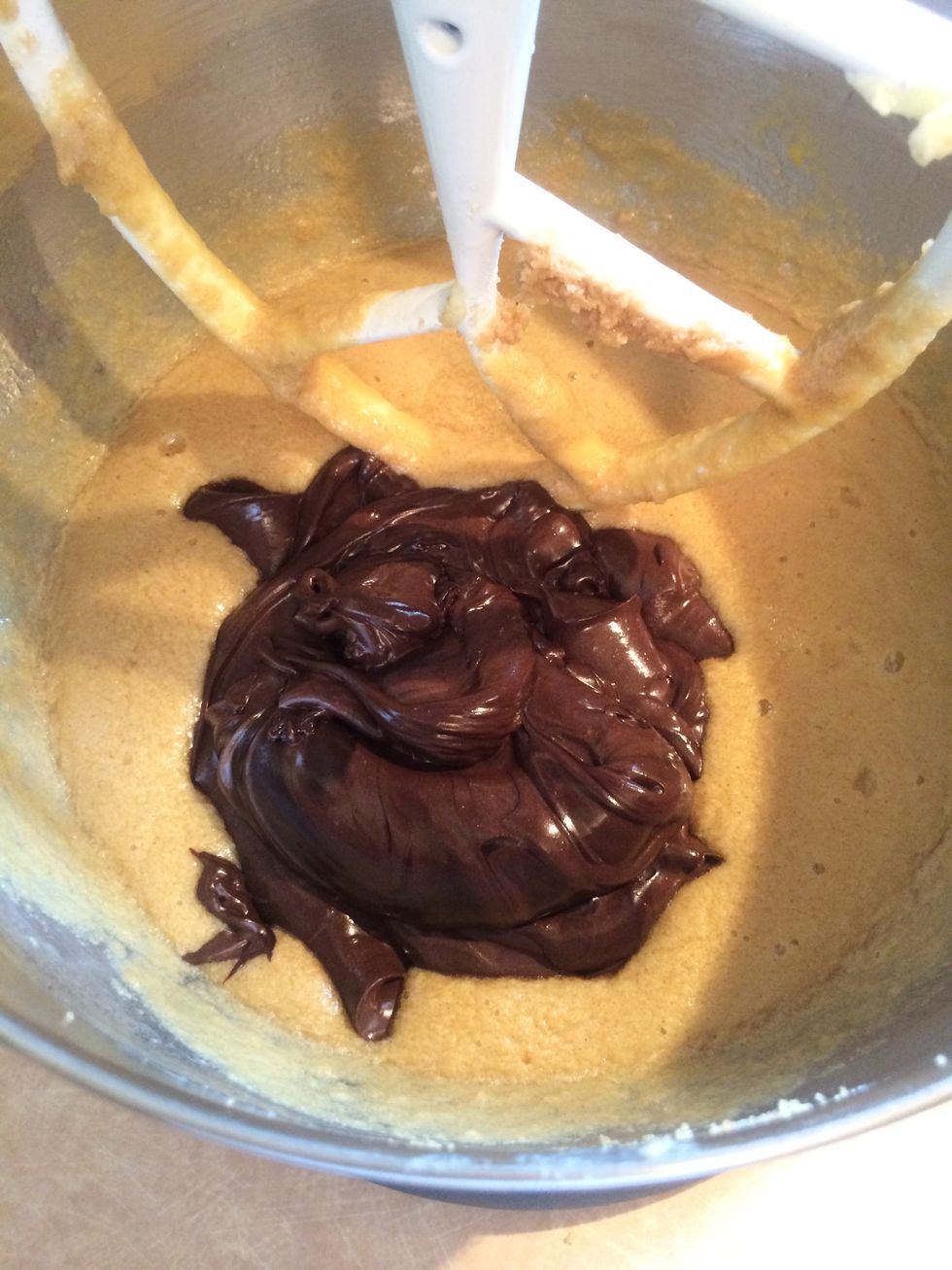 Add the chocolate sour cream blend to the brown sugar, butter and egg mixture.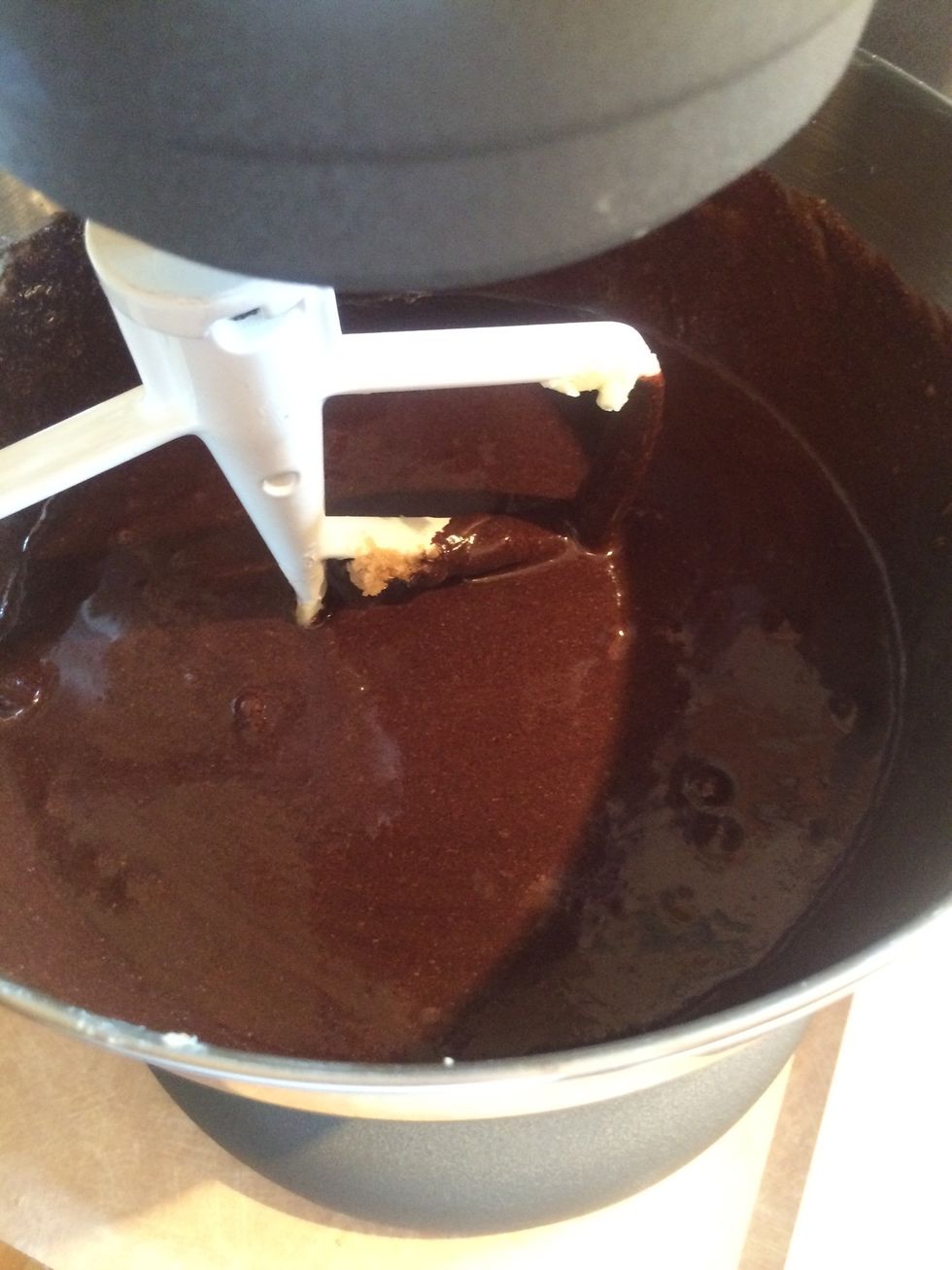 Blend.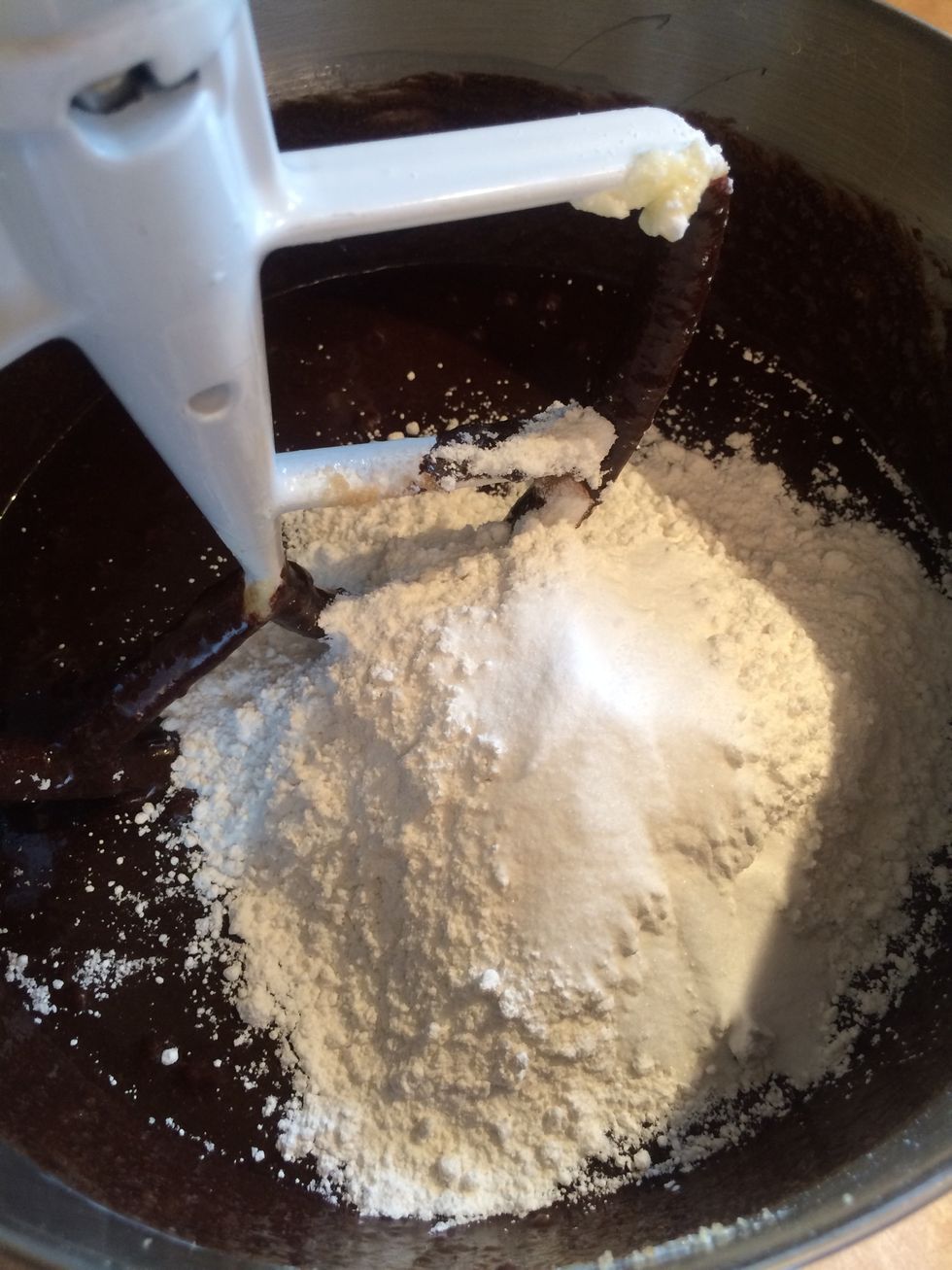 Add flour, salt and baking soda.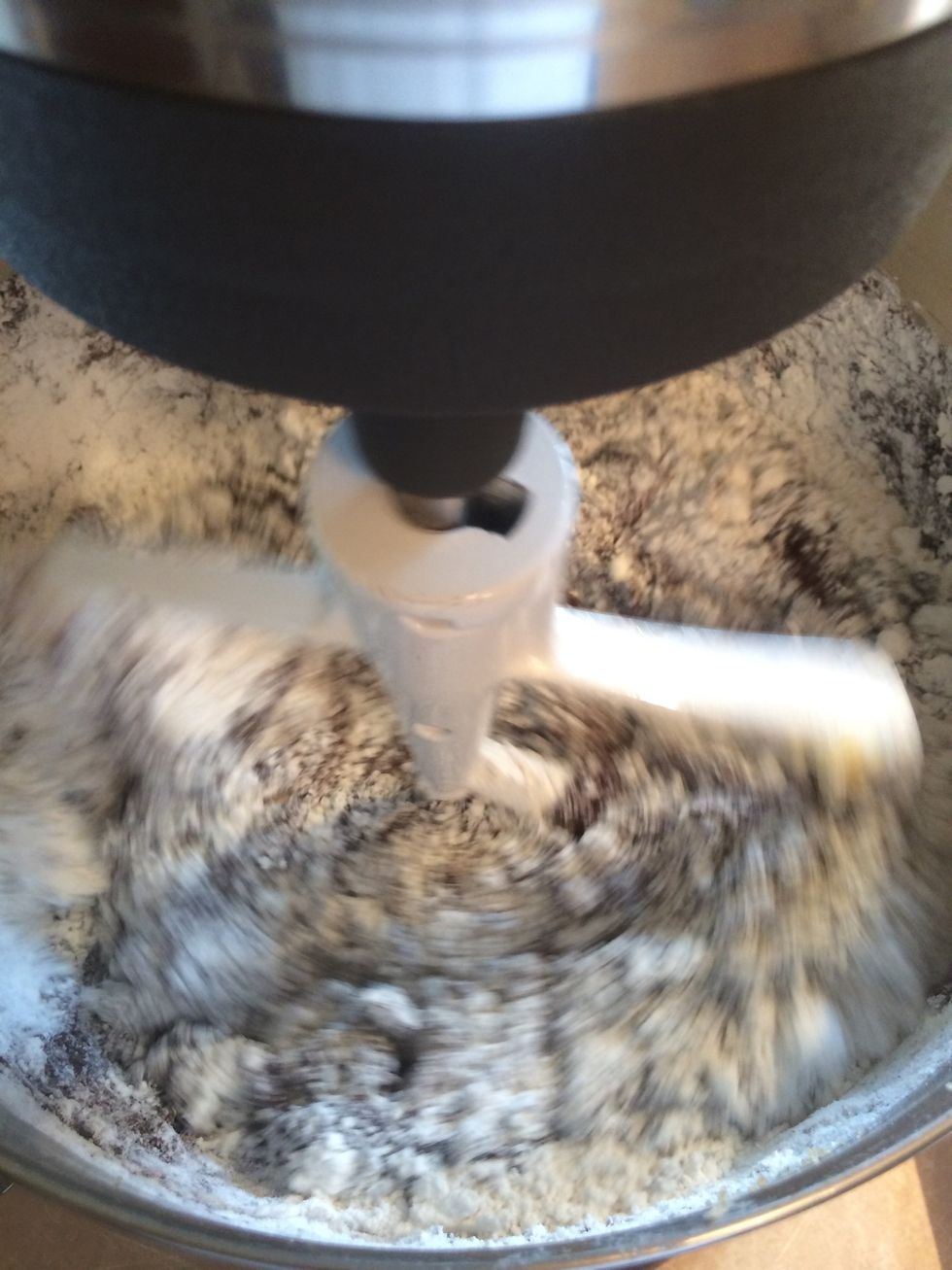 Blend until smooth.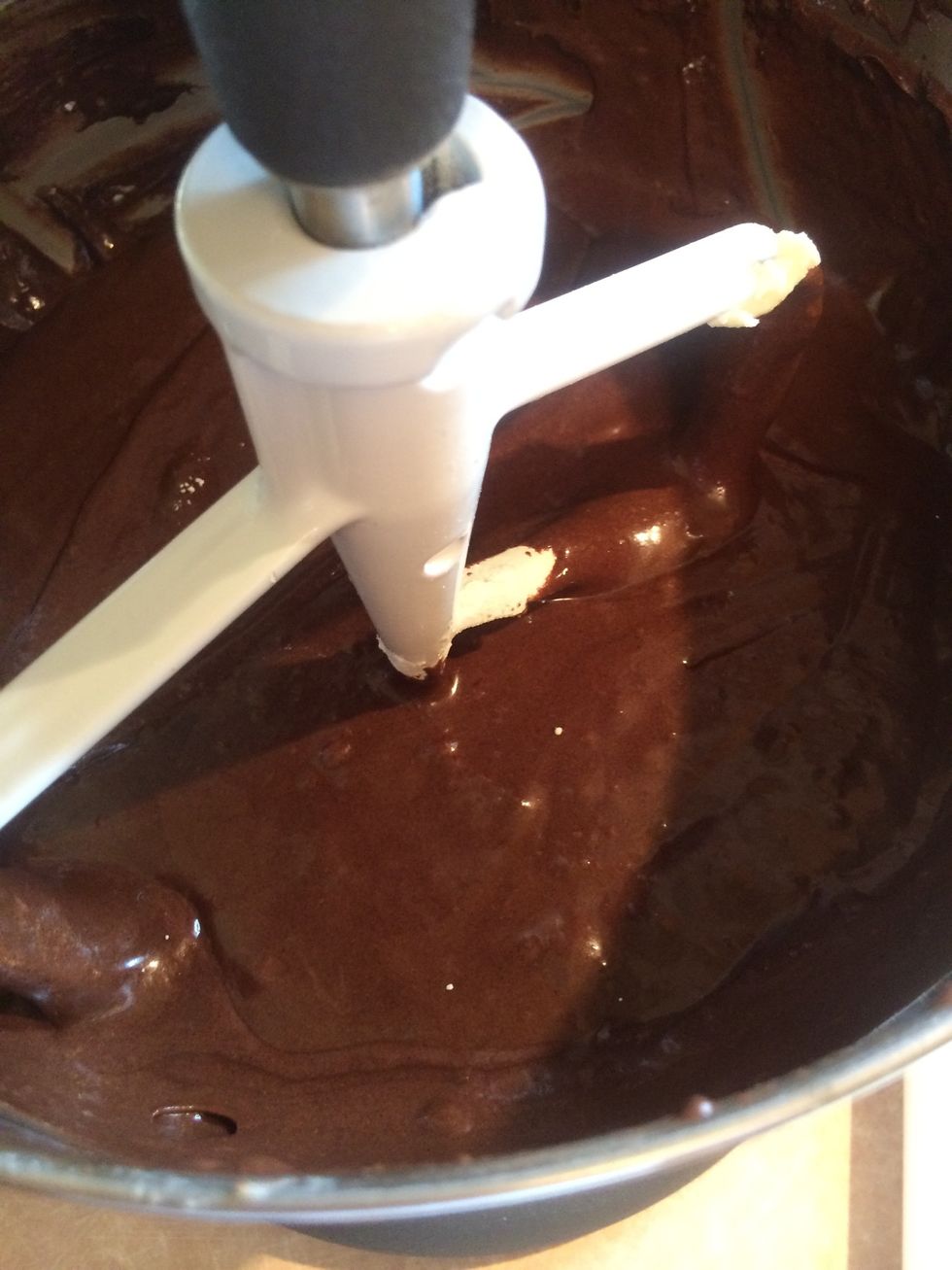 Scrape down the side and blend on medium low until there is no more visible flour.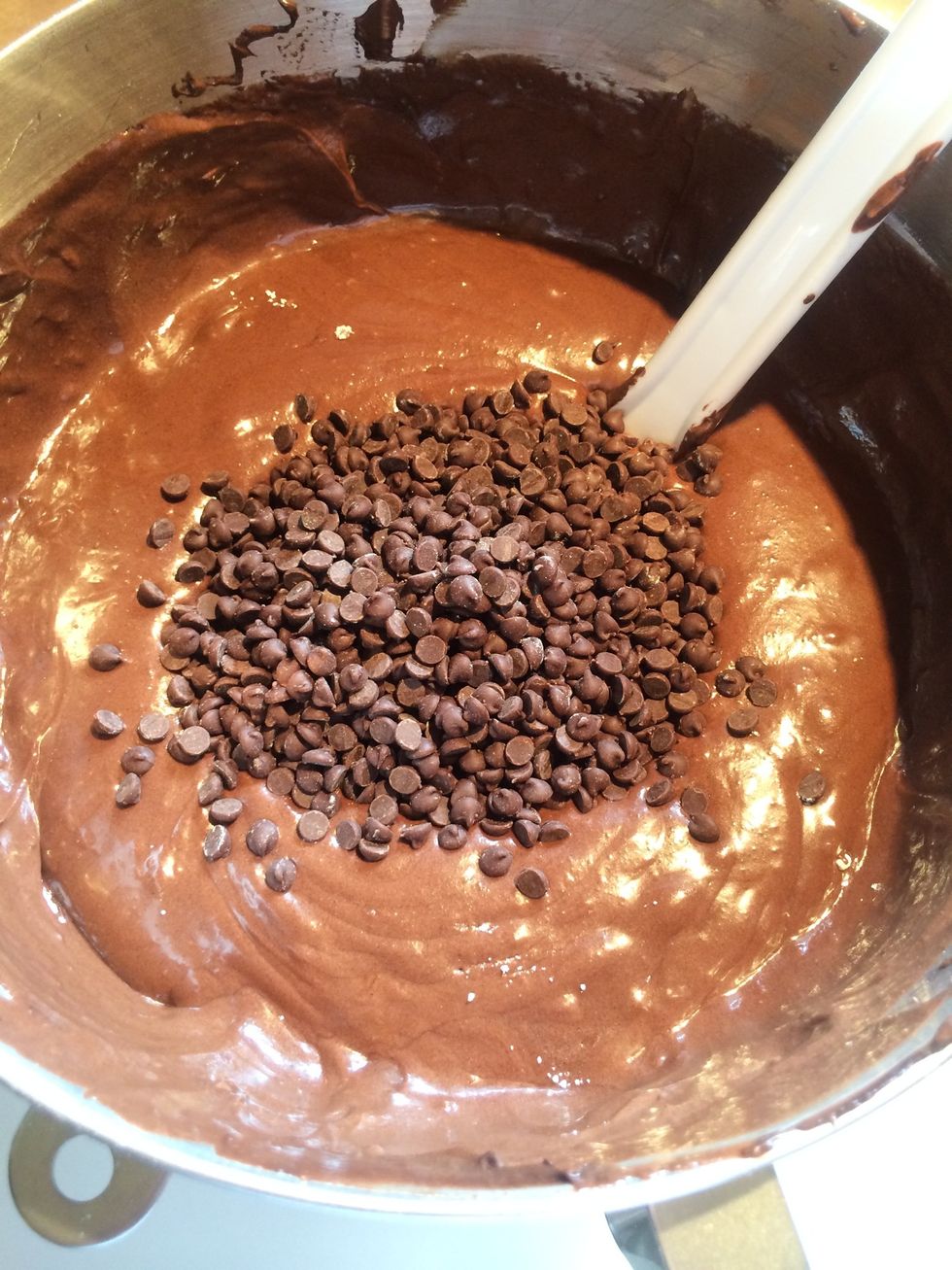 Stir in 1 cup mini chocolate chips.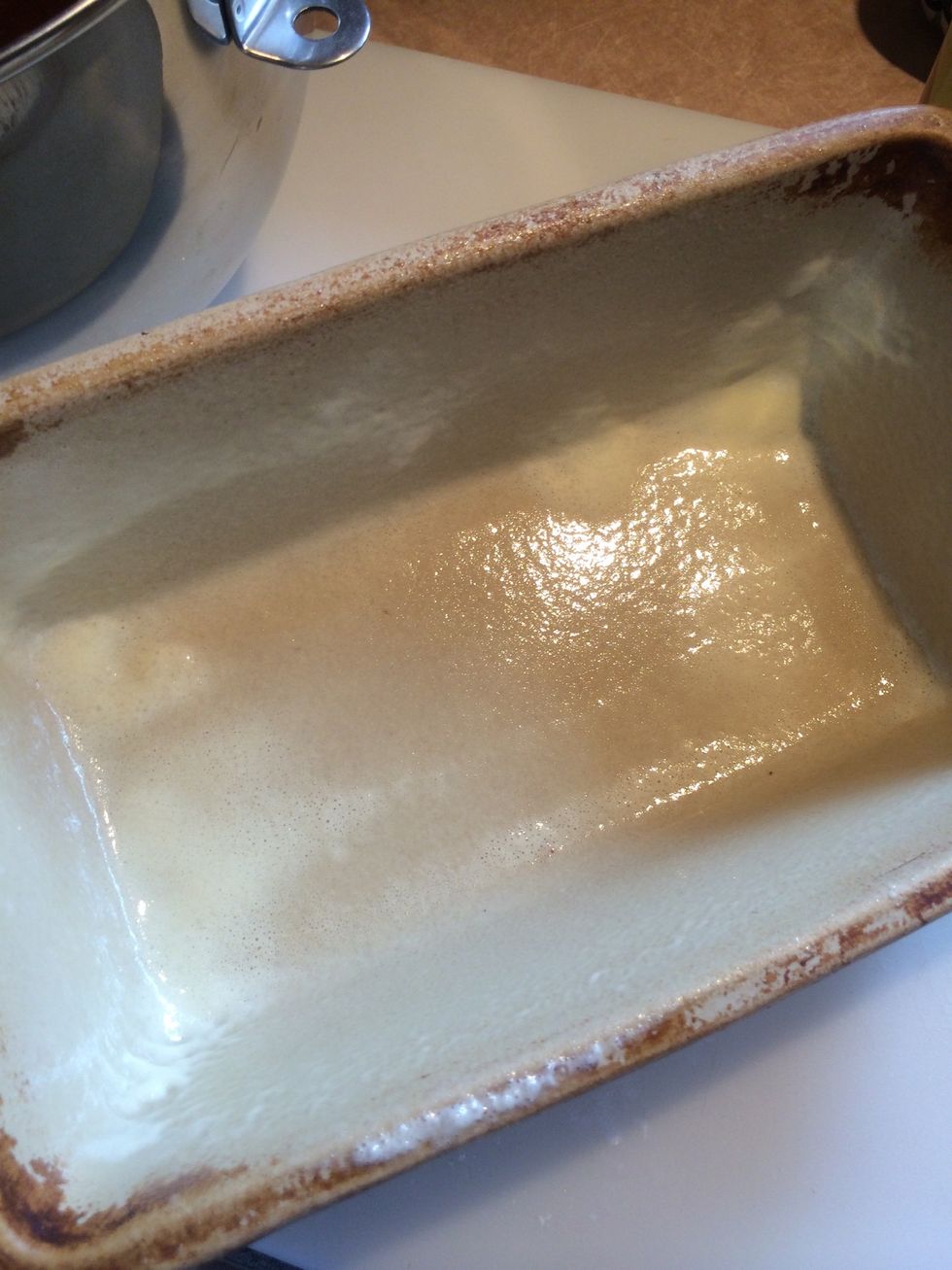 Prepare pan with baking release spray.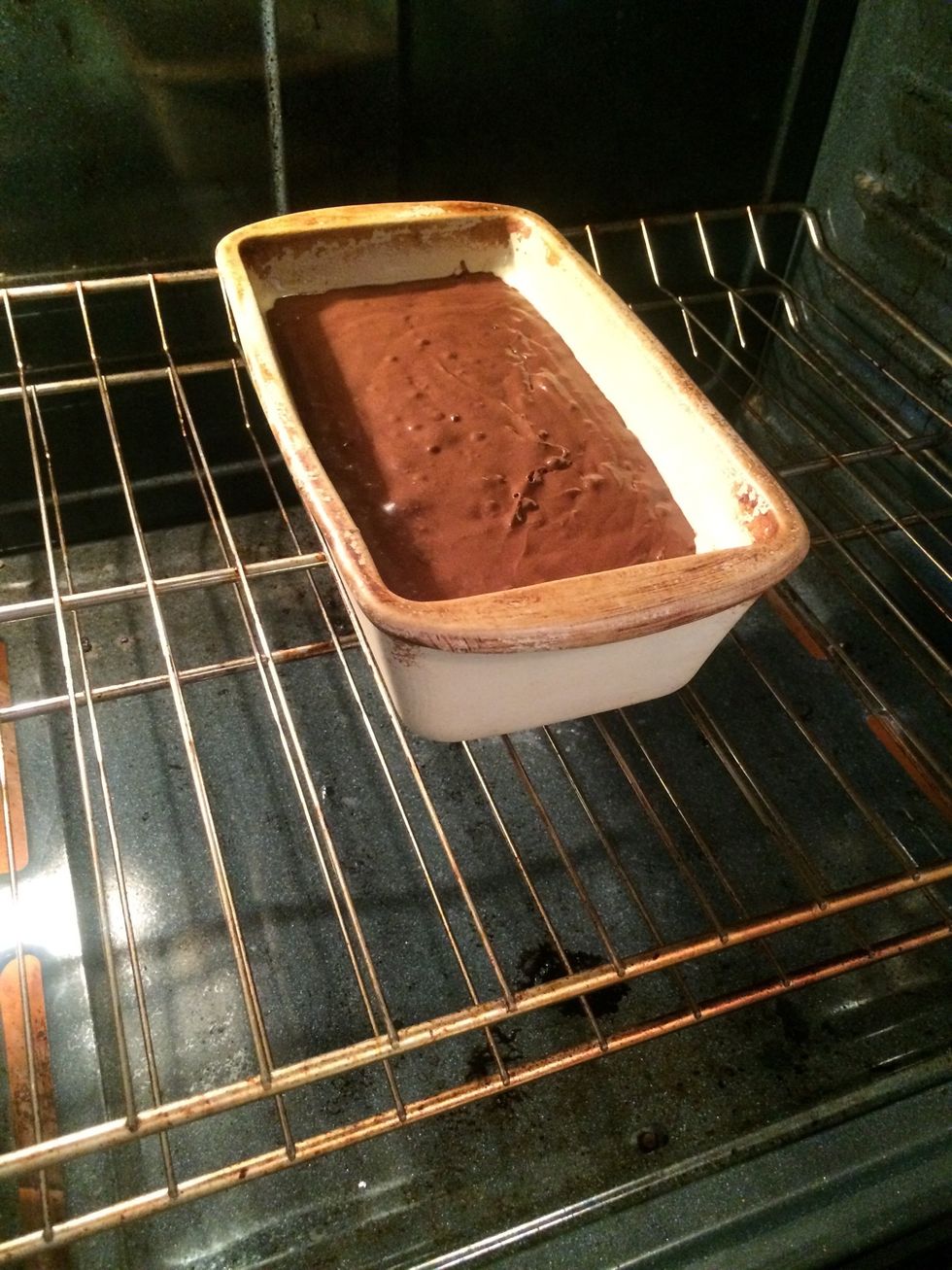 Bake at 350f for 50-60 minutes or until a tooth pick inserted come out clean.
For this guide, I baked the pound cake in a large loaf pan. ( I had leftover batter, which I baked in a 8x8 stoneware pan. This batter will all fit into a 10 cup bundt or tube pan.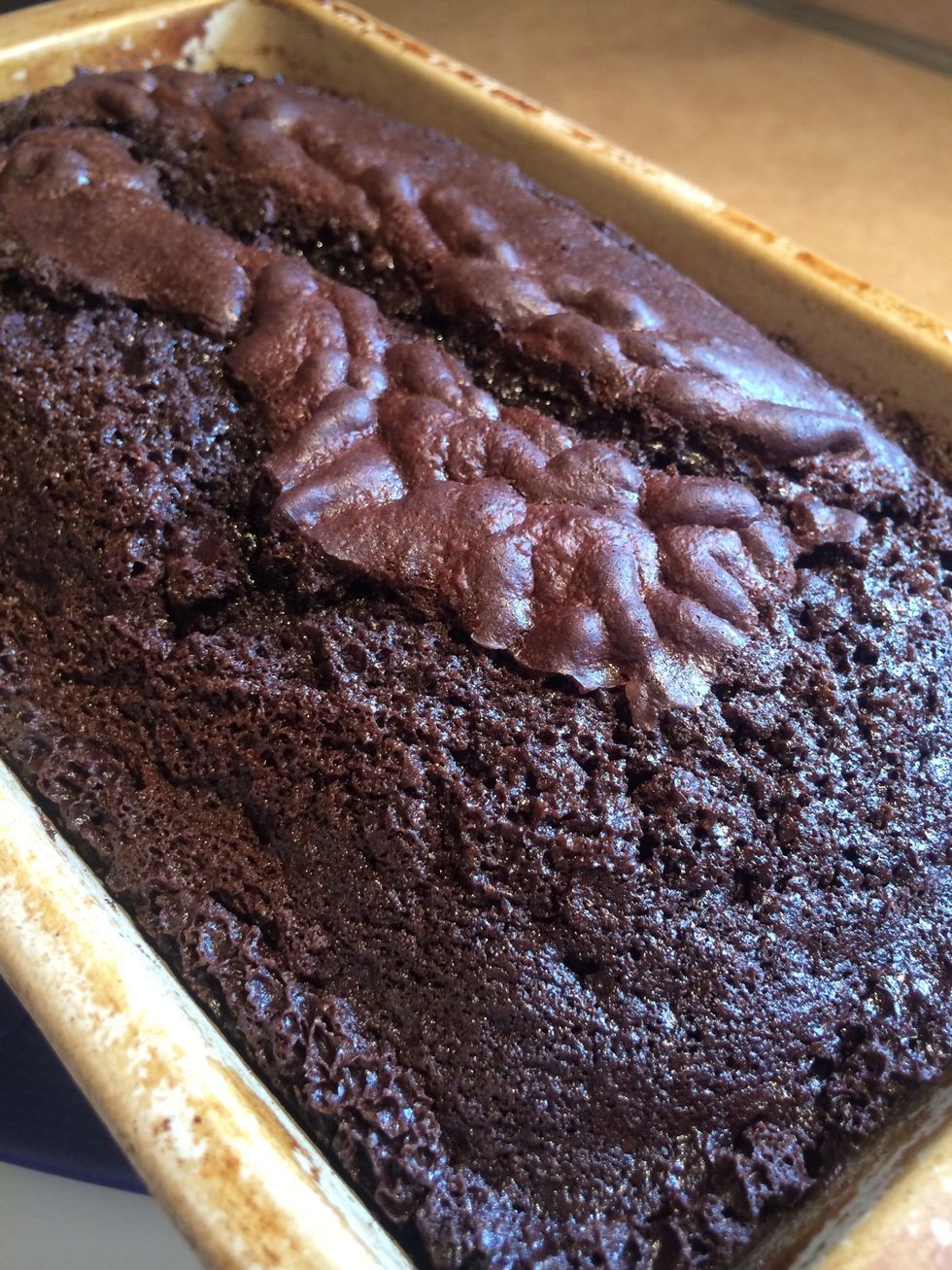 Test with a toothpick for doneness. If it comes out clean, it's done!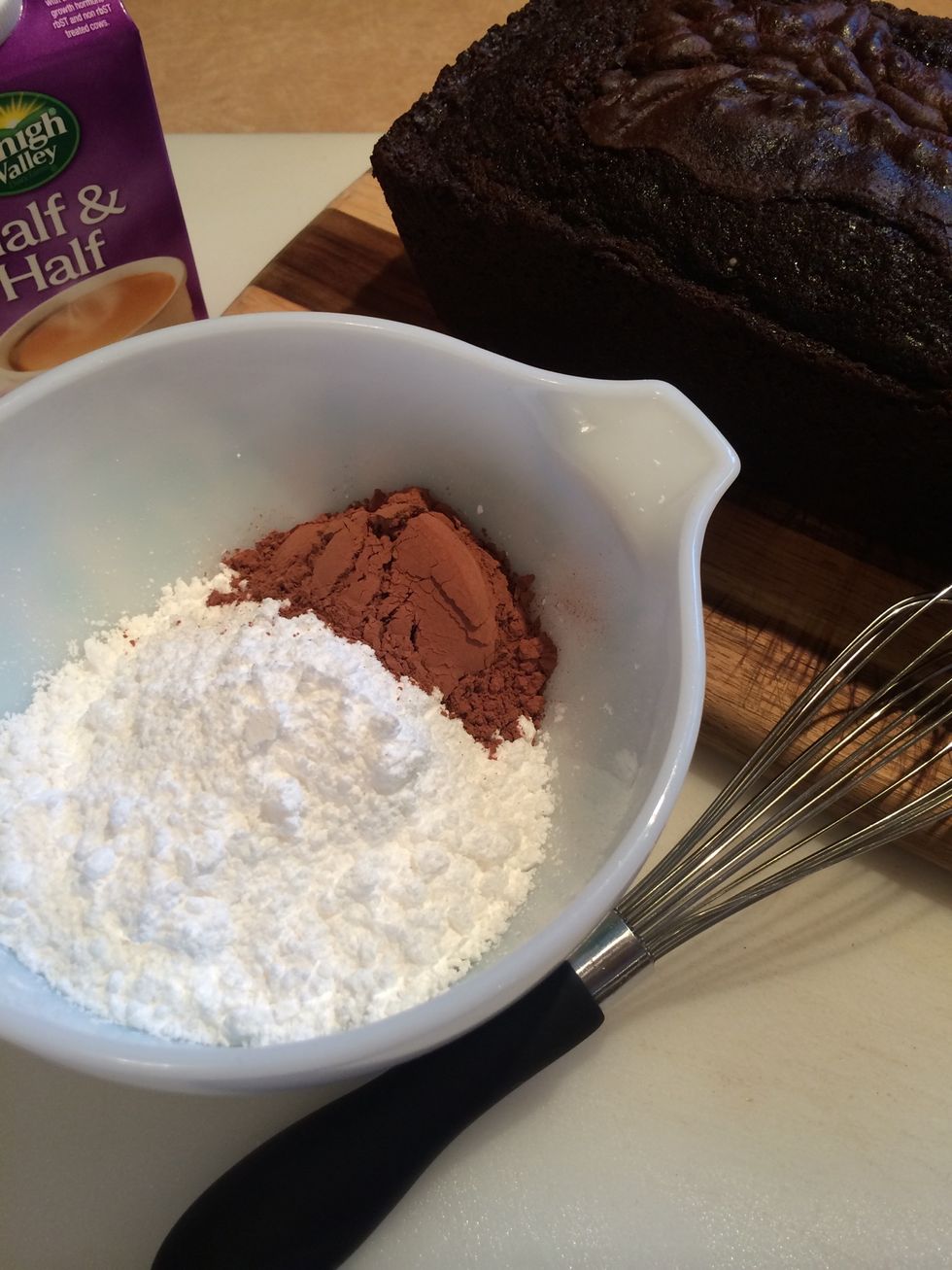 For the frosting... 1 cup powder sugar, 2tbls of cocoa and just enough milk or half and half ( about 2-3 tbls ) to melt the powder sugar into a frosting consistency.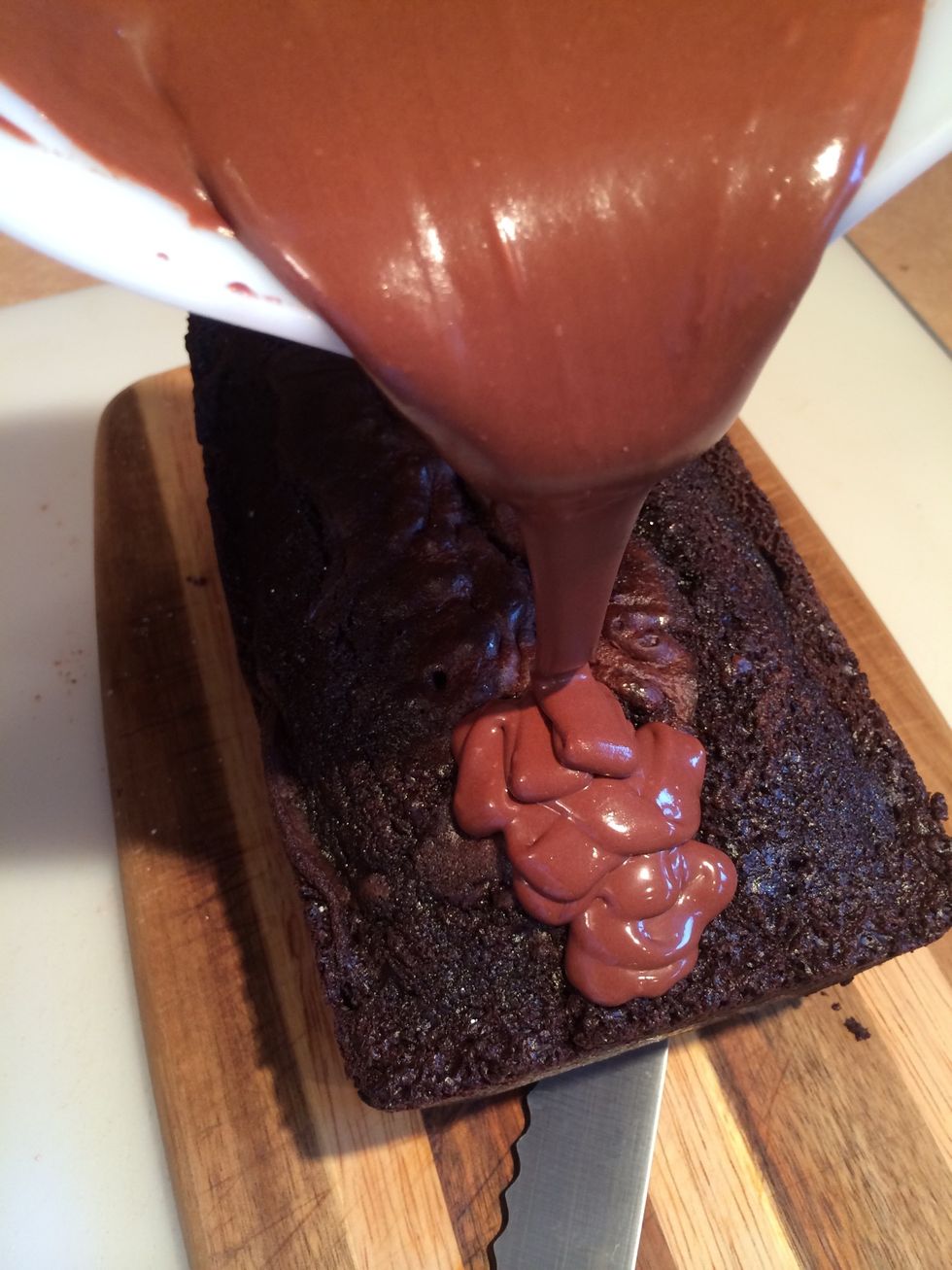 The chocolate frosting isn't necessary, but ... It takes this pound cake over the edge.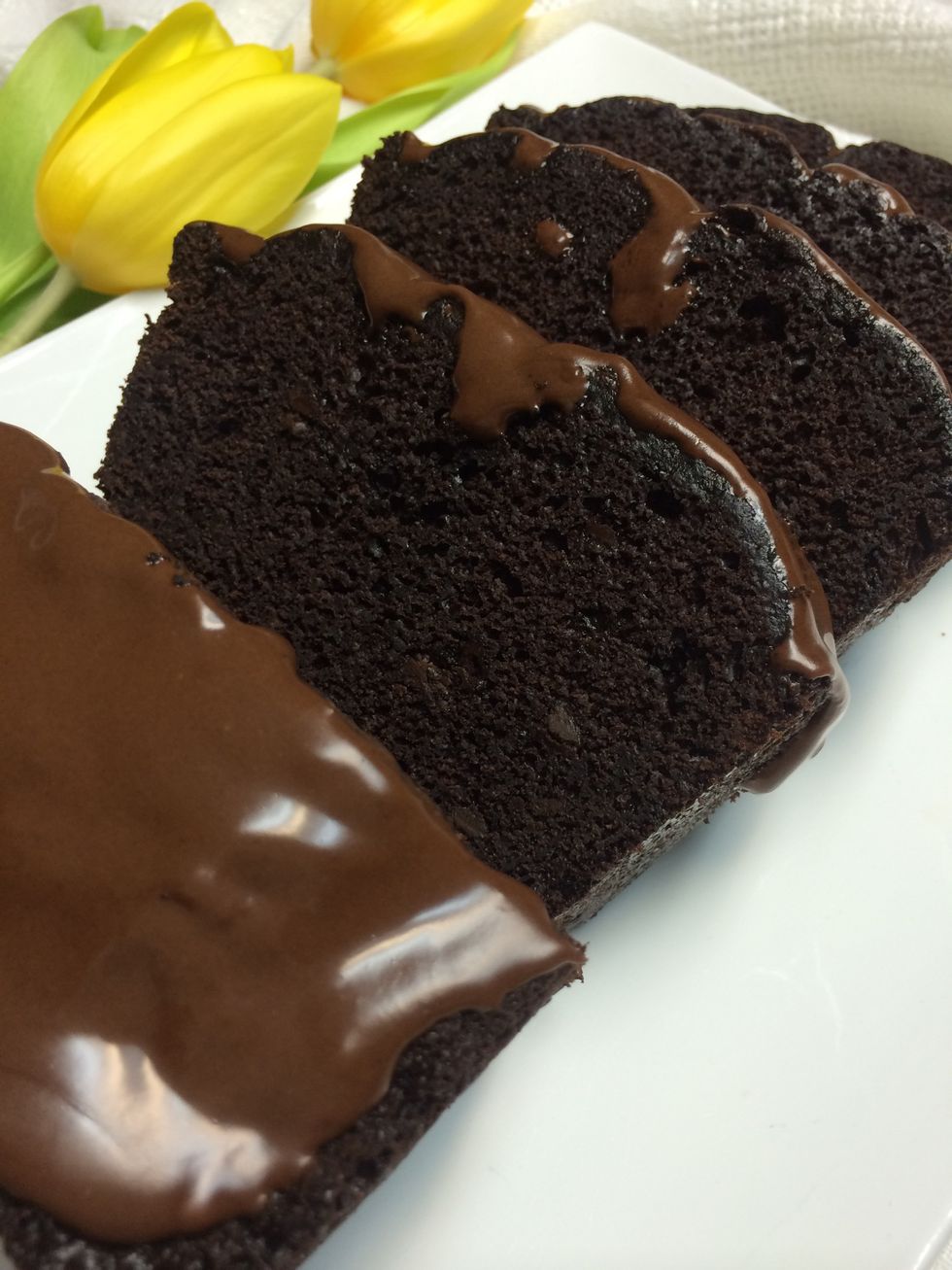 Super dark, super rich and super moist.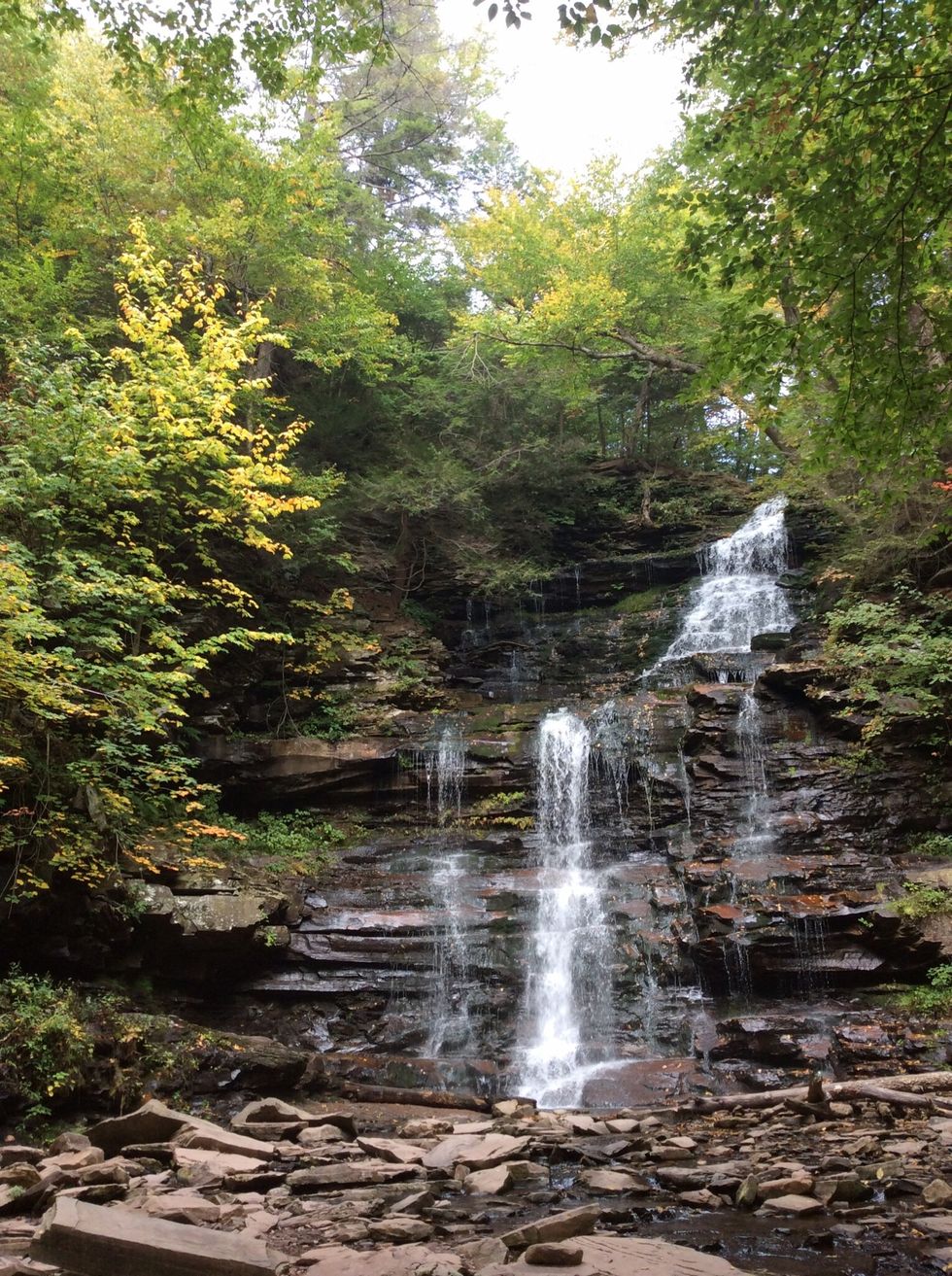 Thank you for taking the time to view my chocolate pound cake guide. Remember to ❤️ my guide. Please check out some of my other delicious guides. Enjoy!
1.0c Cocoa
0.0c Semi sweet chocolate chips
0.0c Fresh brewed, hot strong coffee
1.0c Sour cream
1.0 Sticks of Butter
2.0c Brown sugar
1.0Tbsp Pure vanilla extract
5.0 Eggs
1.0c All purpose flour
1.0tsp Salt baking soda
1.0tsp Salt
1.0c Mini chocolate chips
Baking pan....2 loaf pans or 10 cup tube pan or
9x13 baking pan
Joseph Feiertag
A career pastry chef. My favorite dessert is creme brûlée. I love making anything with chocolate, blueberries, maple syrup or anything flavored with bourbon!
Northeast, Pennsylvania USA