I came across this soup last week in the NYTimes.com "Recipes for Health" section. It was the perfect use for the veggies growing in my garden. I love the 3 beans featured: white, green and fava!
8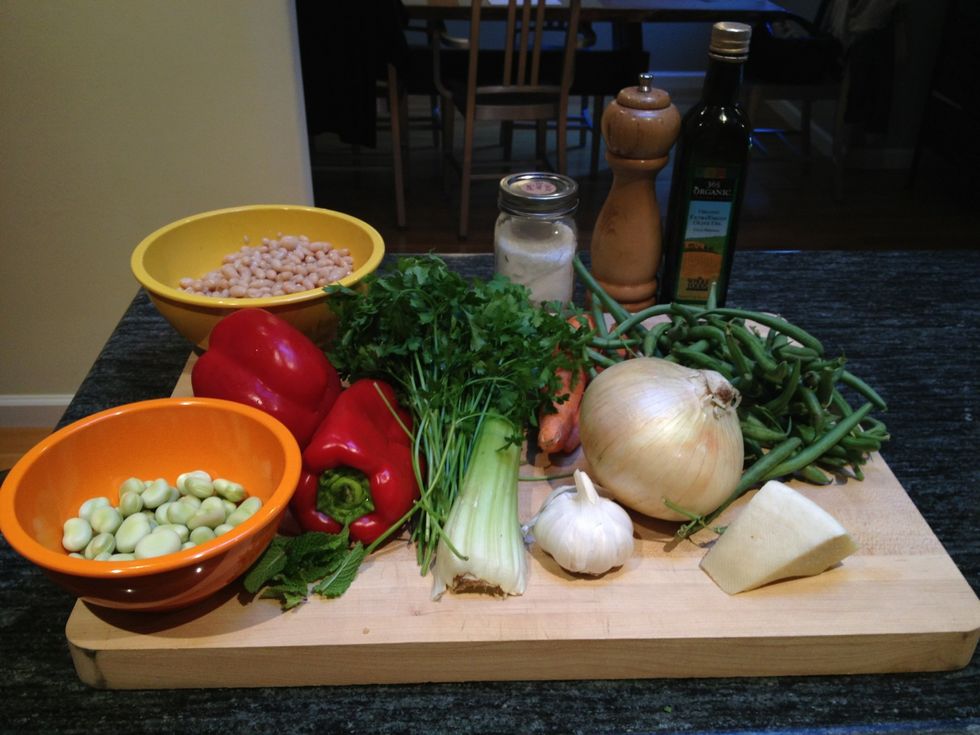 Gather your ingredients. This soup works best with very fresh vegetables.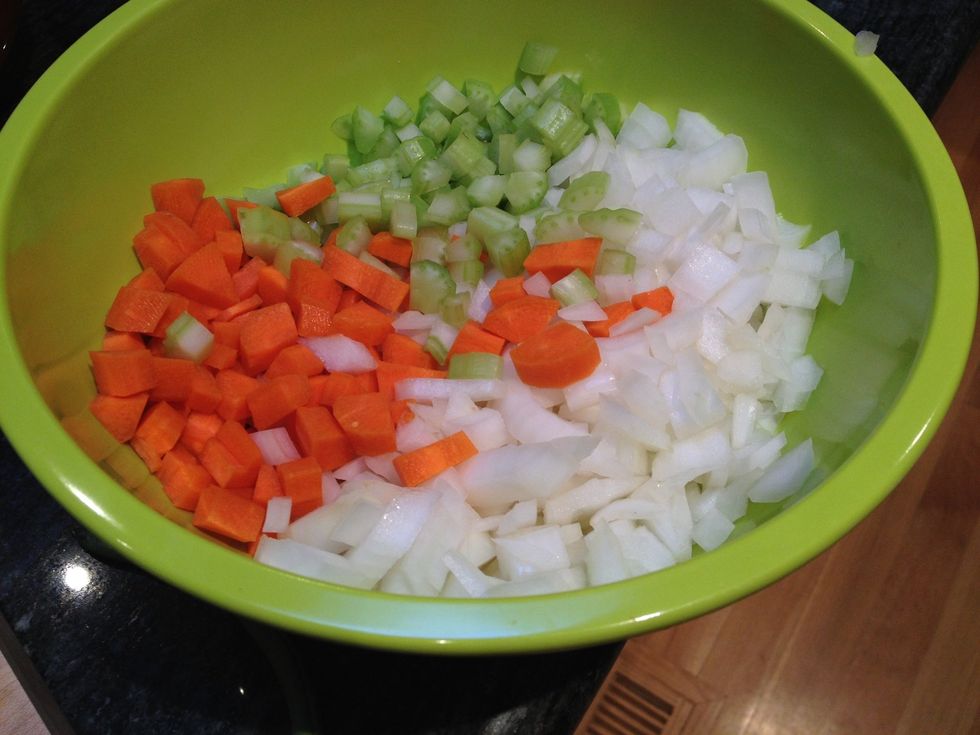 Dice the onion, the carrots and the celery.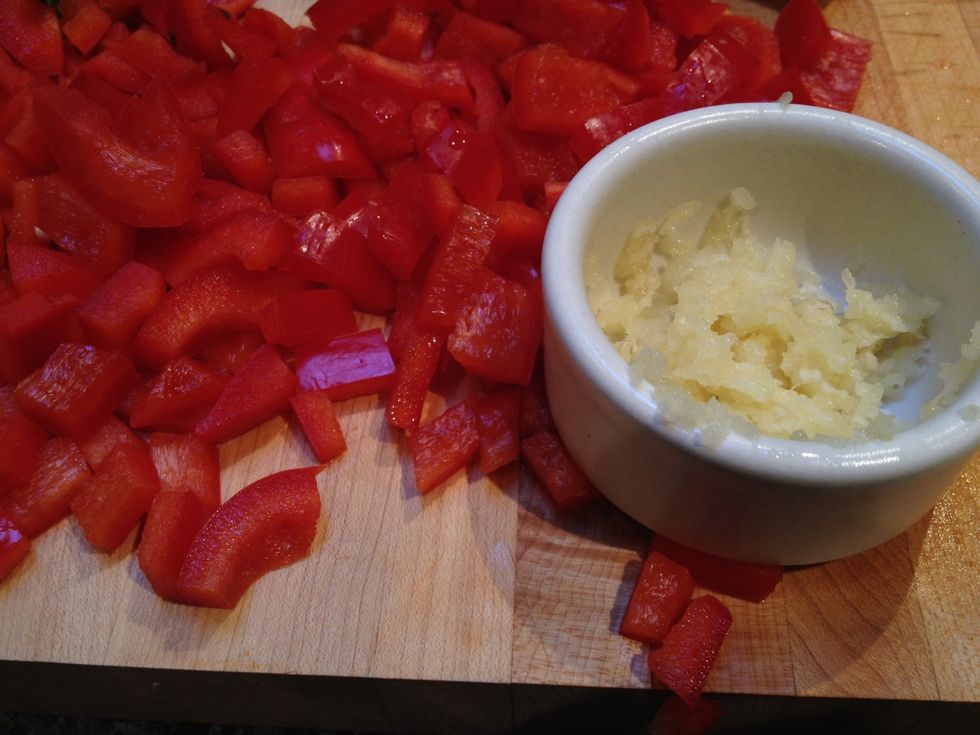 Dice the red peppers and mince the garlic cloves.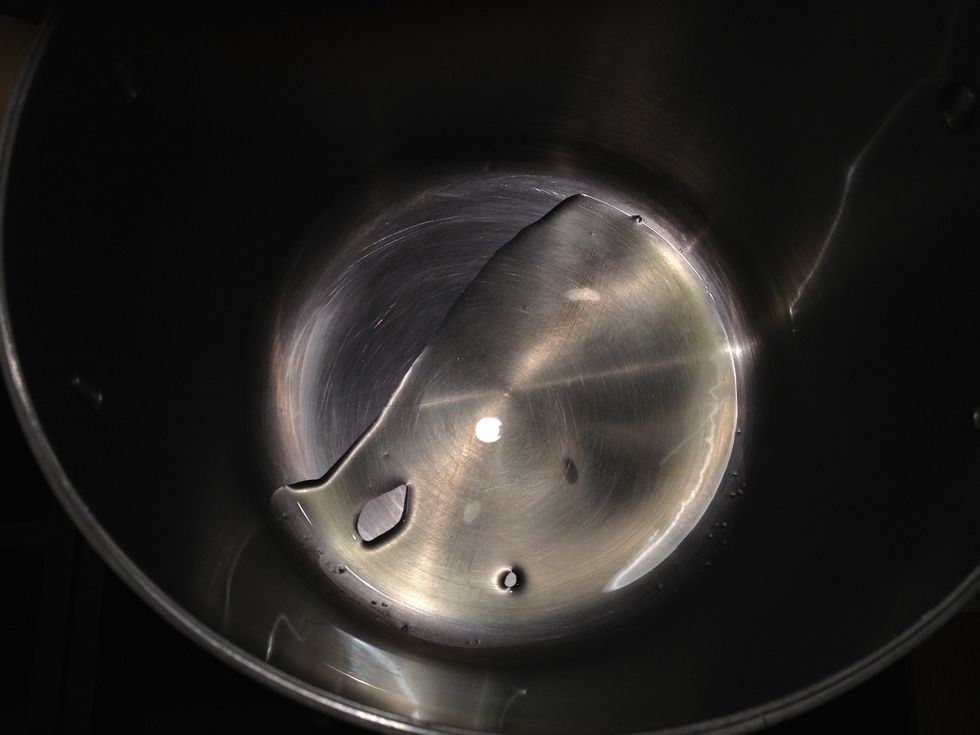 Heat a bit of olive oil in a heavy soup pot.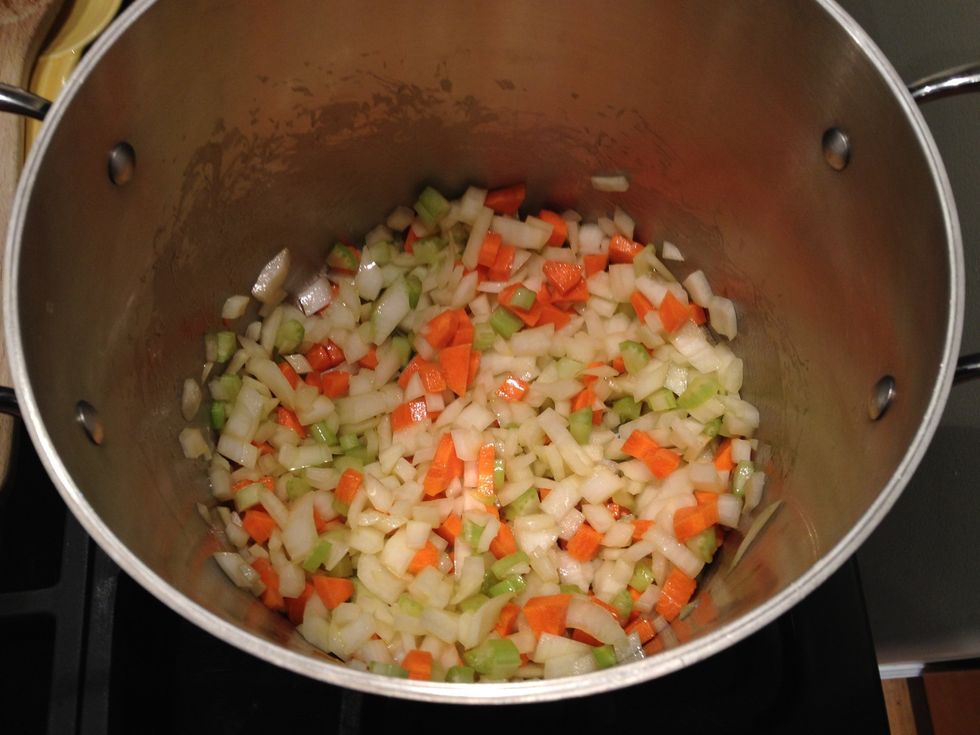 Add the chopped onion, carrots and celery. Cook until the veggies are tender. Remember to stir frequently.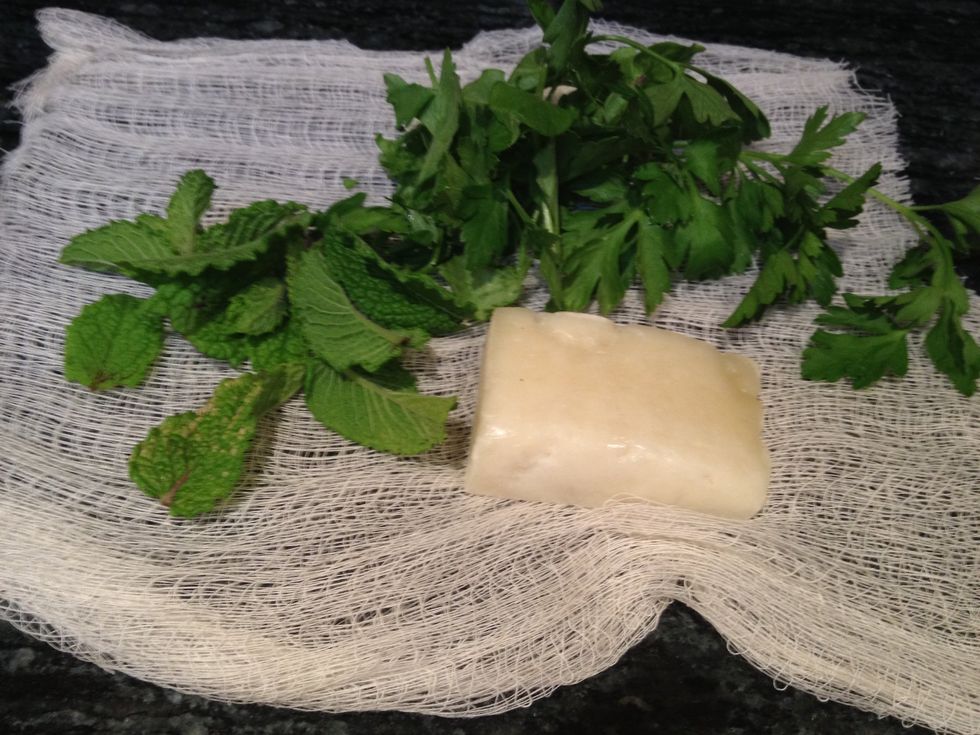 To make the bouquet garni, lay out a square of cheesecloth and place some sprigs of parsley, some mint, and a Parmesan rind in the center.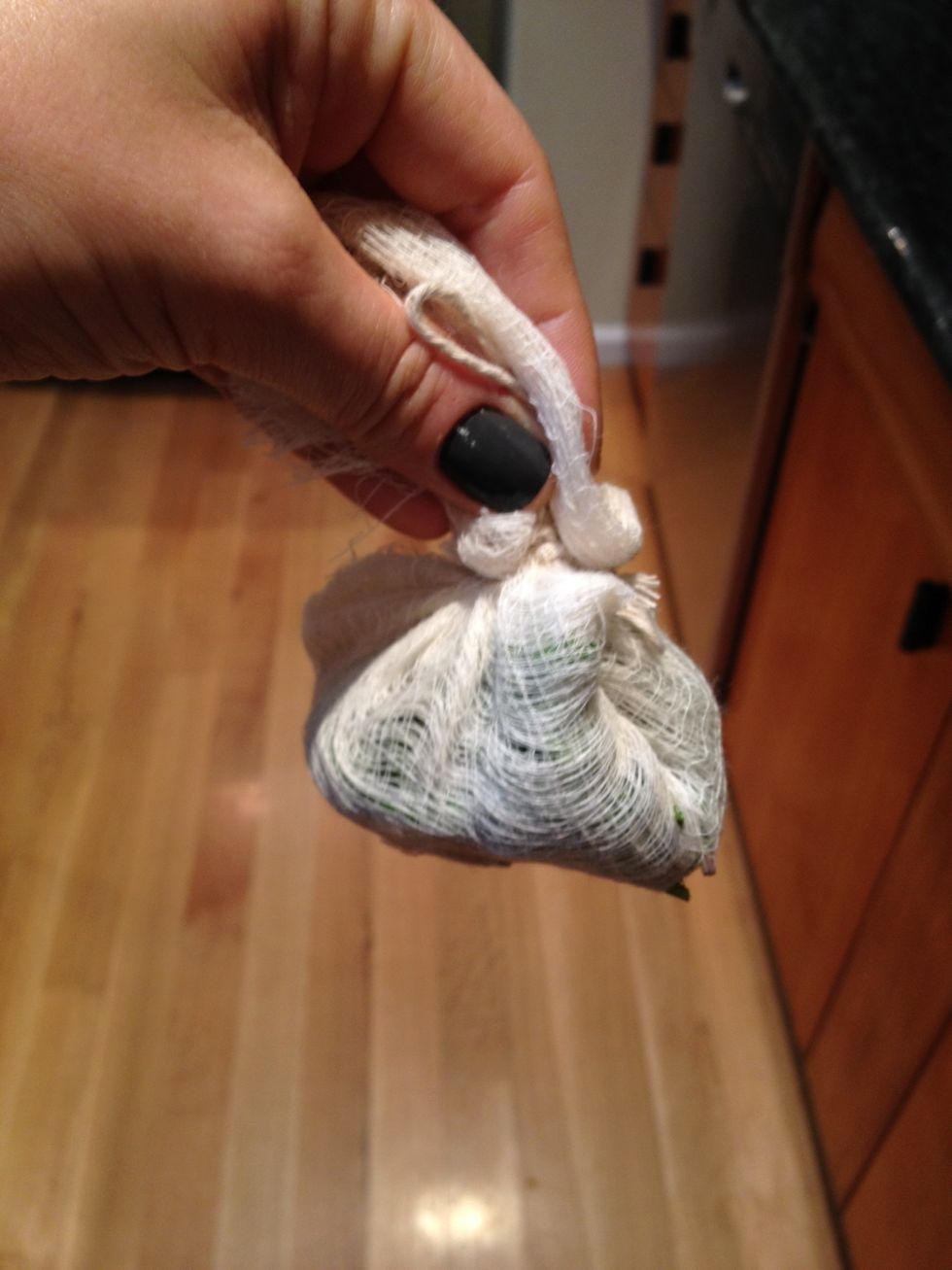 Using kitchen string, tie it into a bundle.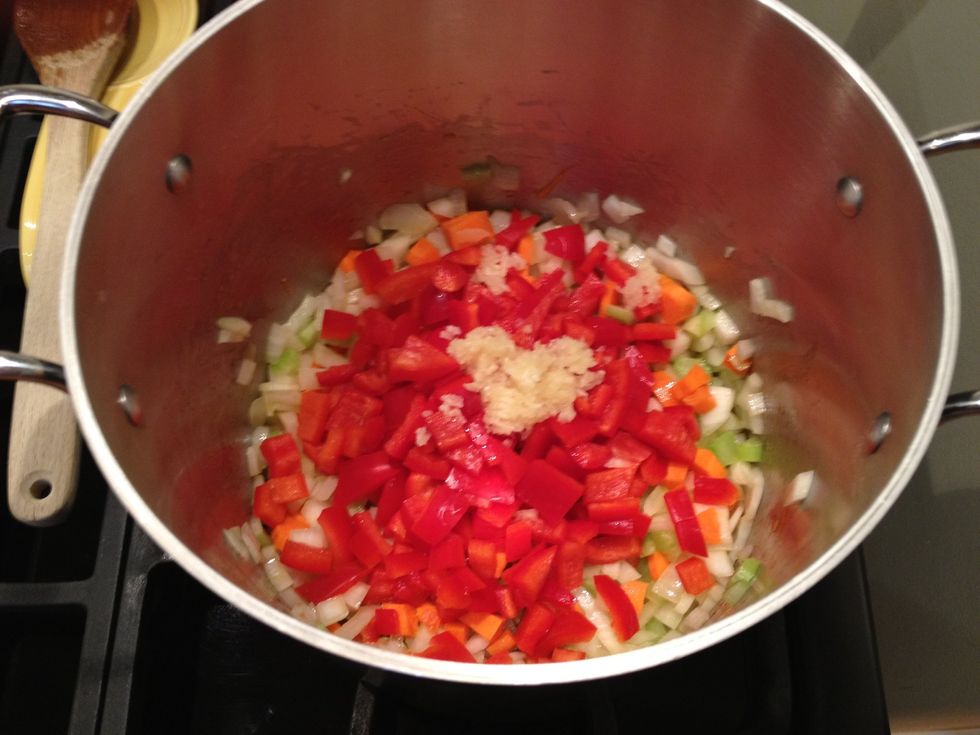 Add the red peppers and the garlic to the pot. Stir, and cook until the garlic is fragrant.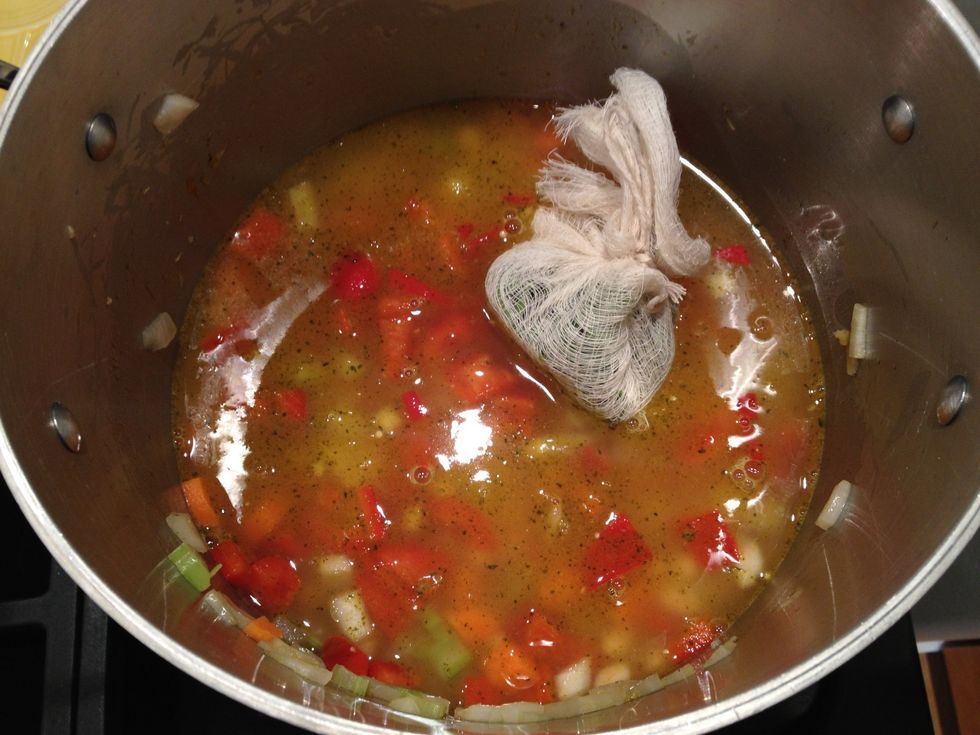 Add the beans, enough vegetable stock to cover, and the bouquet garni. Bring to a boil. Cover the pot, then reduce the heat to a simmer. Let simmer for about 35 minutes.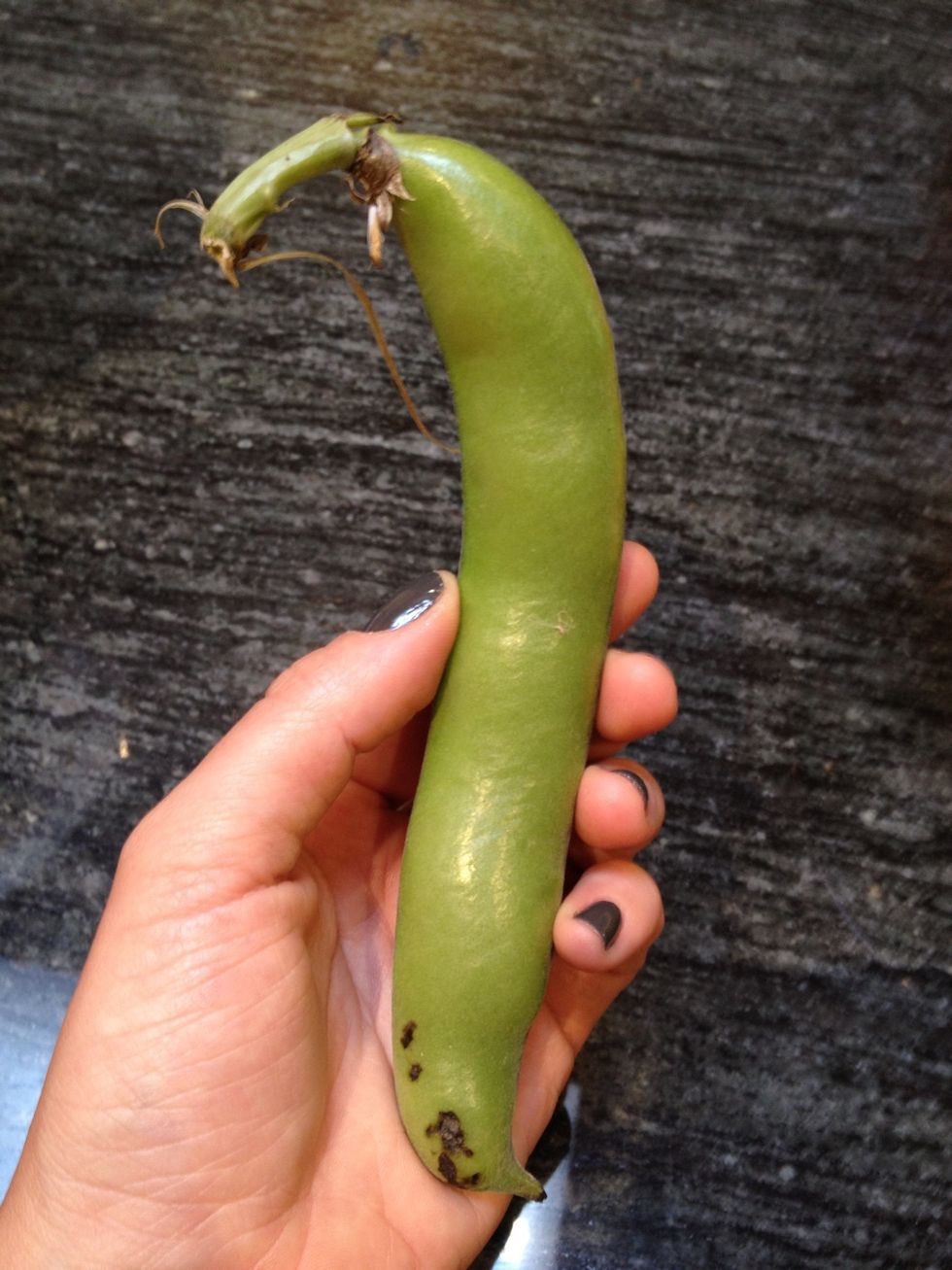 While the soup is simmering, you can prepare the green beans and favas. These will be cooked separately to retain their bright green color. Start by shelling the fava beans.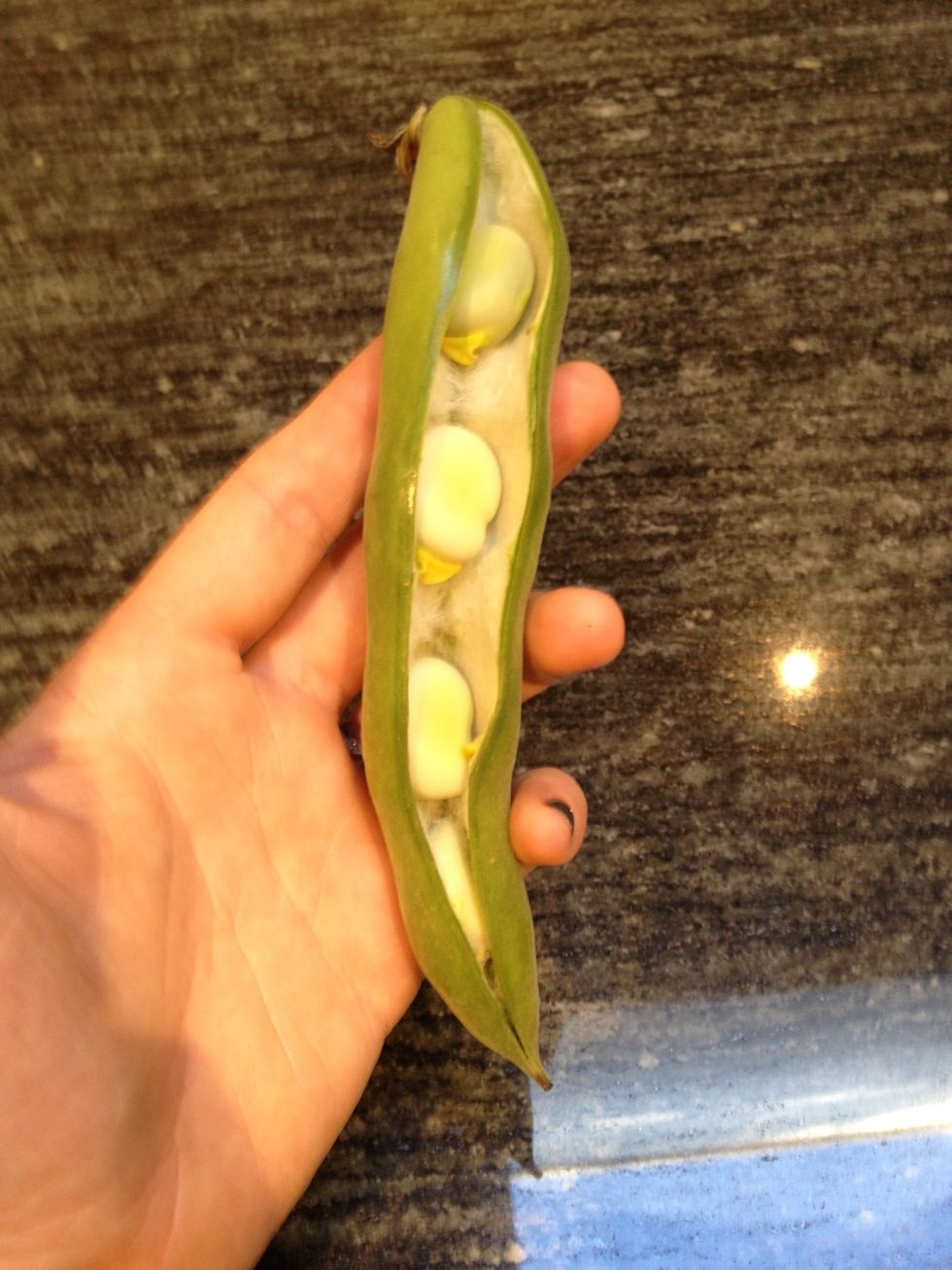 To shell the favas, snap off the stem end, and pull down on the "string" that runs the length of the pod. When the pod is open lengthwise, remove the beans.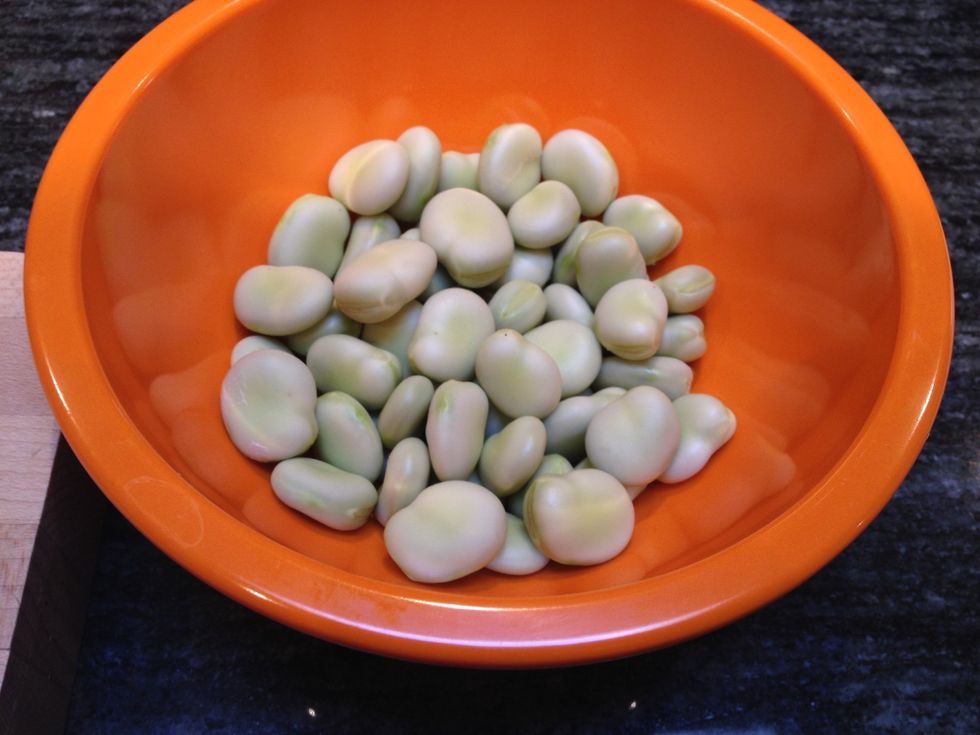 Set the favas aside. We are going to blanch them in a moment .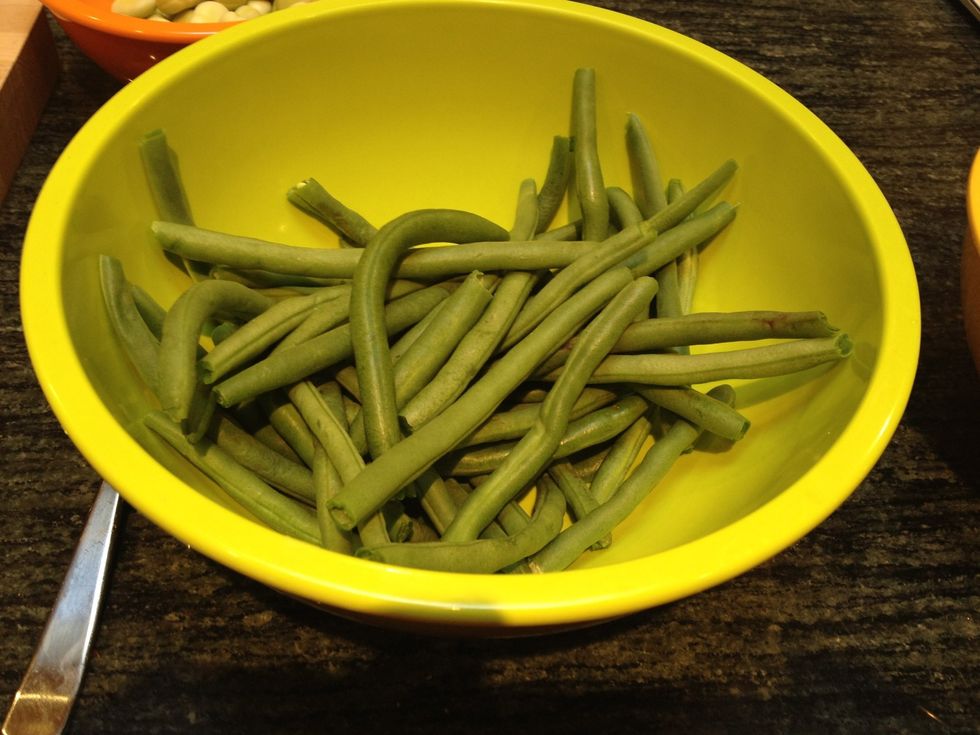 Wash and trim the ends of the green beans.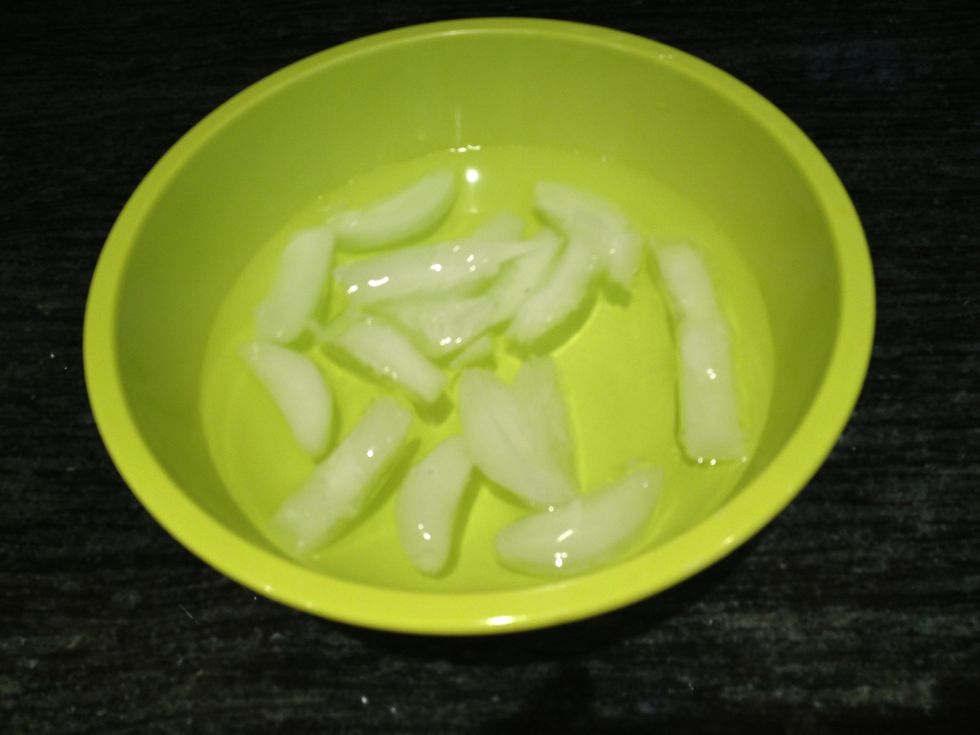 Get an ice bath ready.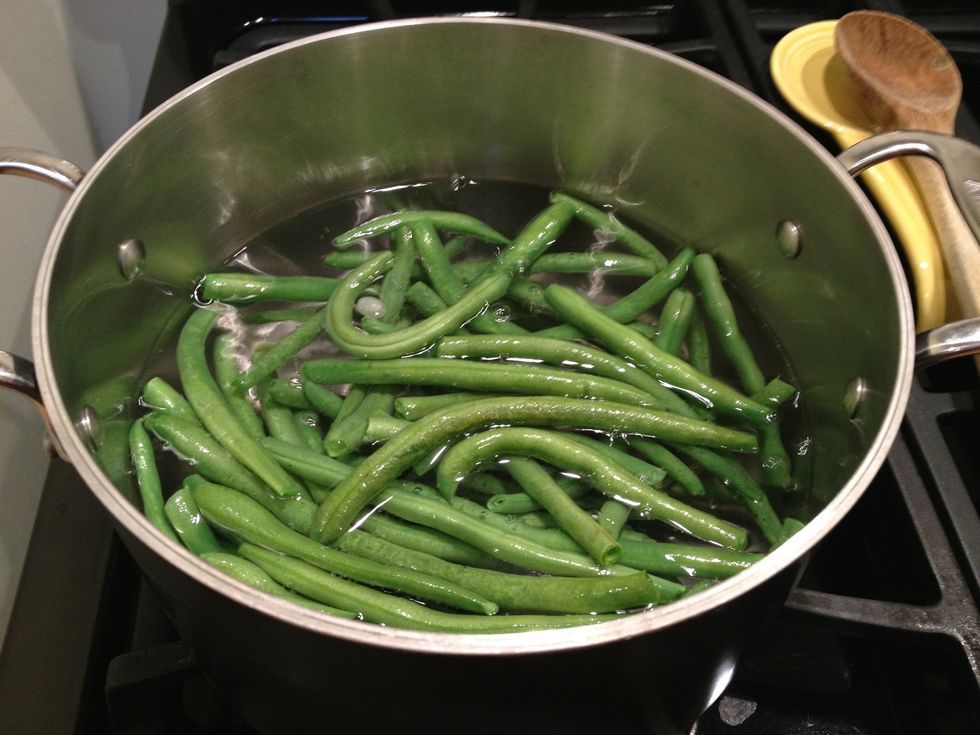 Being a pot of water to a boil. Add salt and the green beans. Boil the green beans for 3-4 minutes.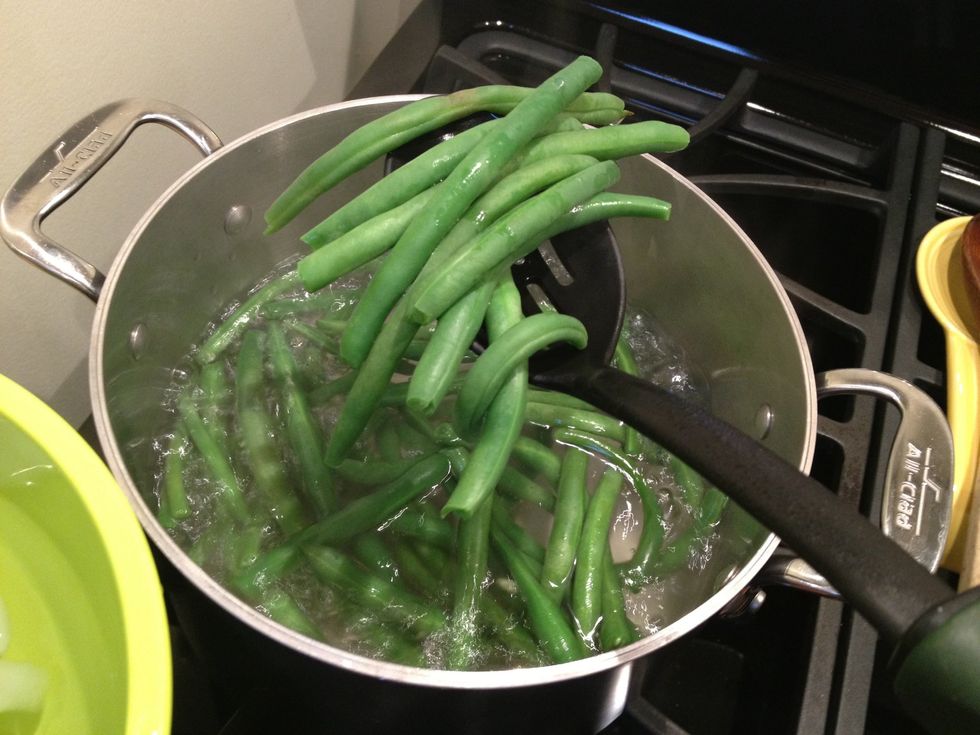 Remove the green beans with a slotted spoon.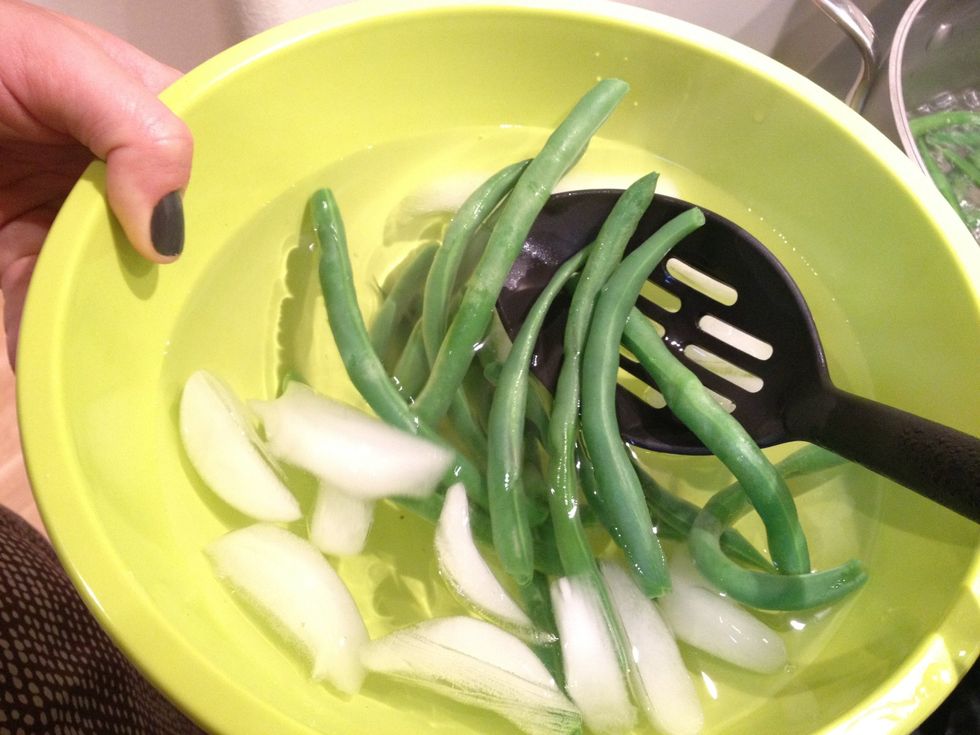 Transfer them to the icebath.
When the green beans have cooled, chop them to your desired size.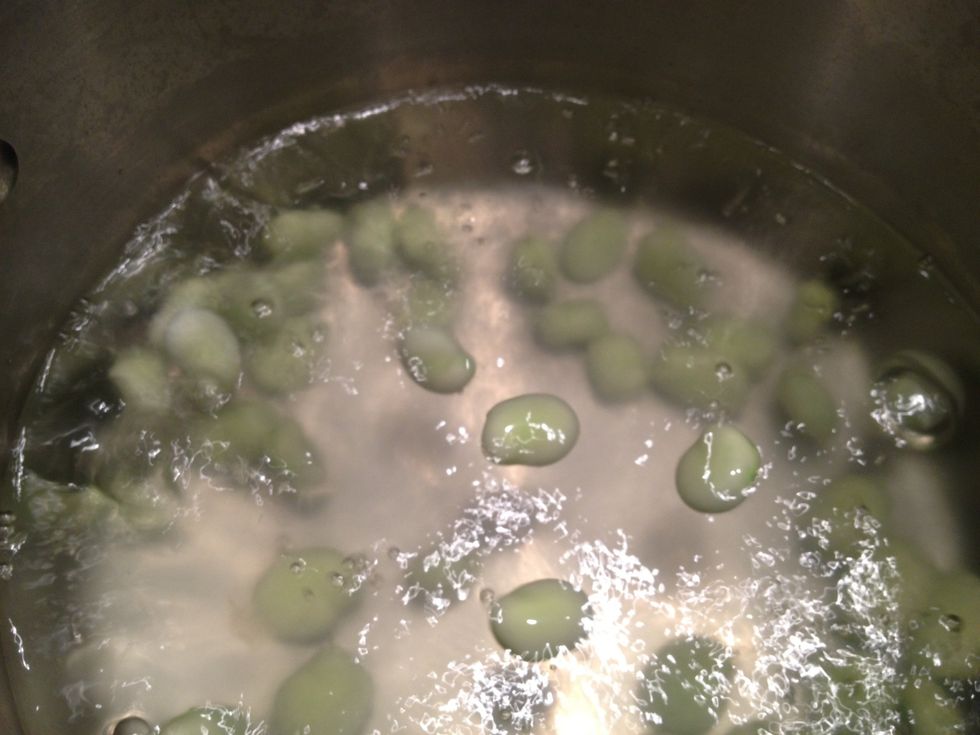 Now its time to cook the favas. Do not drain the pot of water. Bring it back to a boil and add the favas. Let them boil for one minute.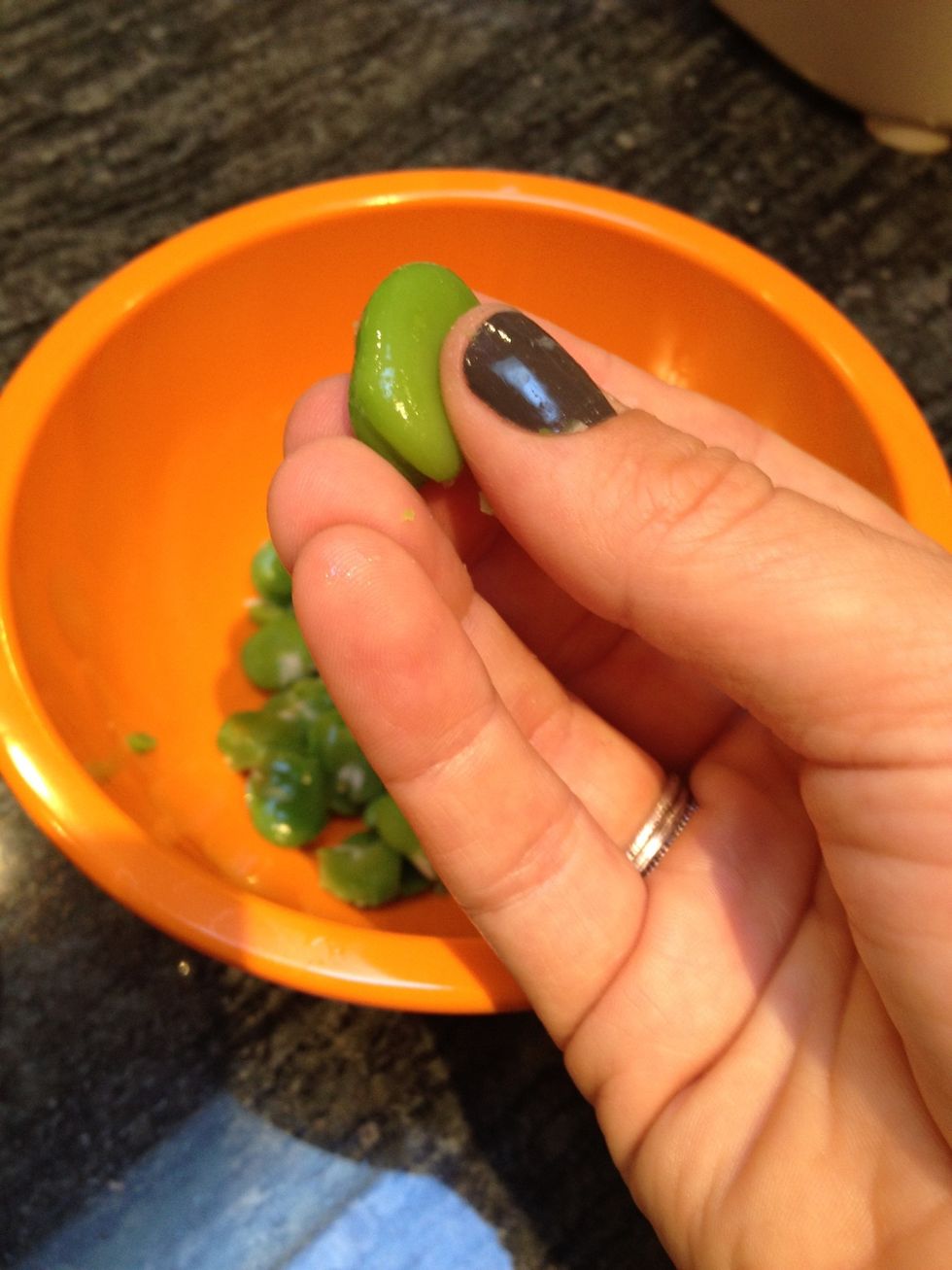 Remove from the pot, and place in the ice bath. Then shell the favas. I usually use my thumb nail to break the shell, then pull off the top of shell, and push the through.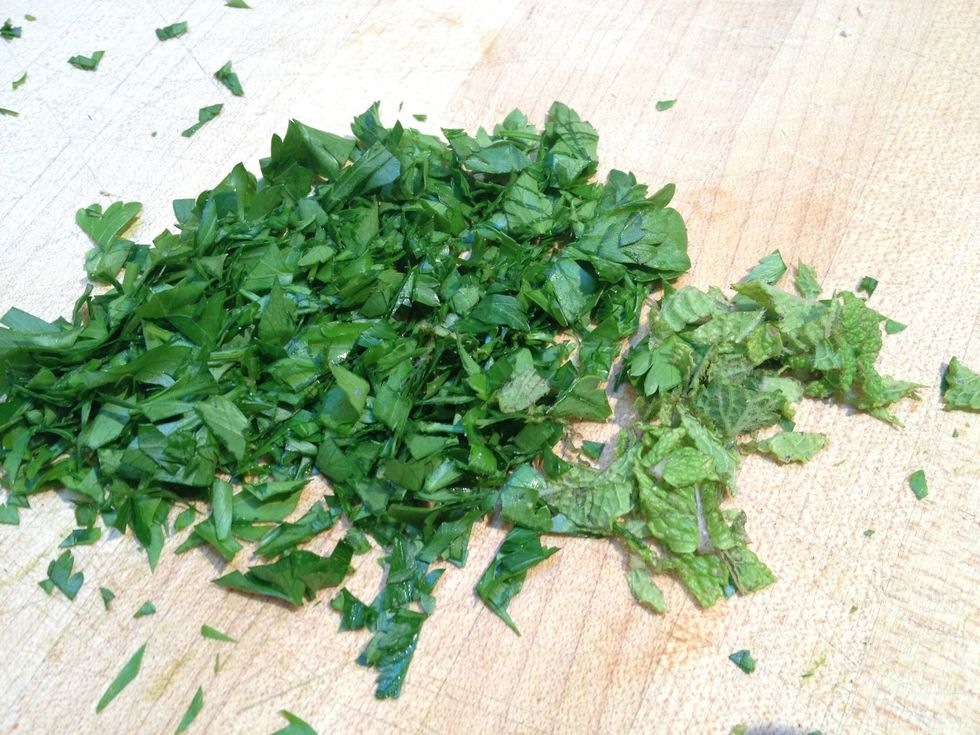 Chop up a bunch of parsley and mint.
Grate some Parmesan cheese.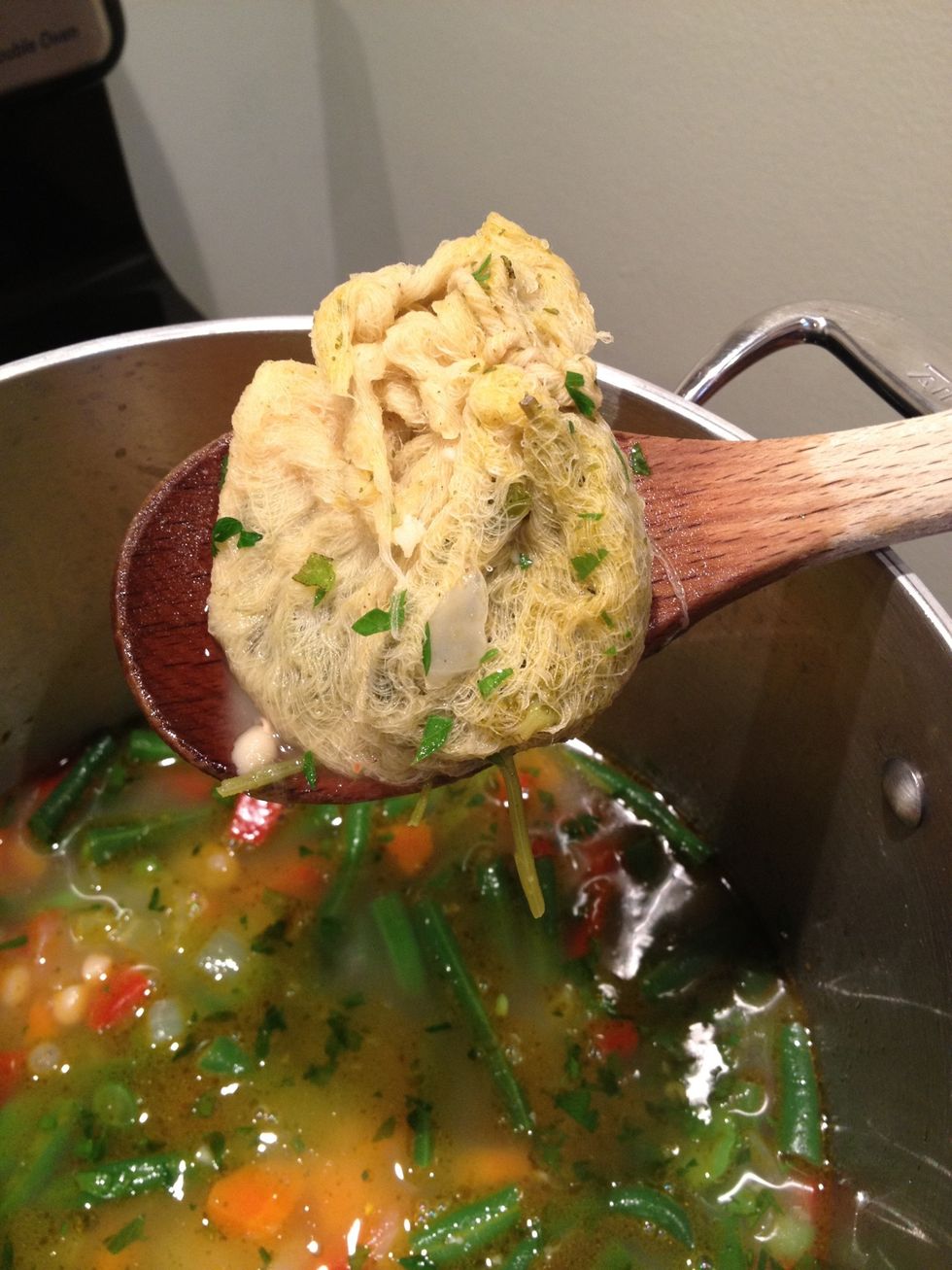 After the soup had finished simmering, add the favas and the green beans to the pot. Remove the bouquet garni.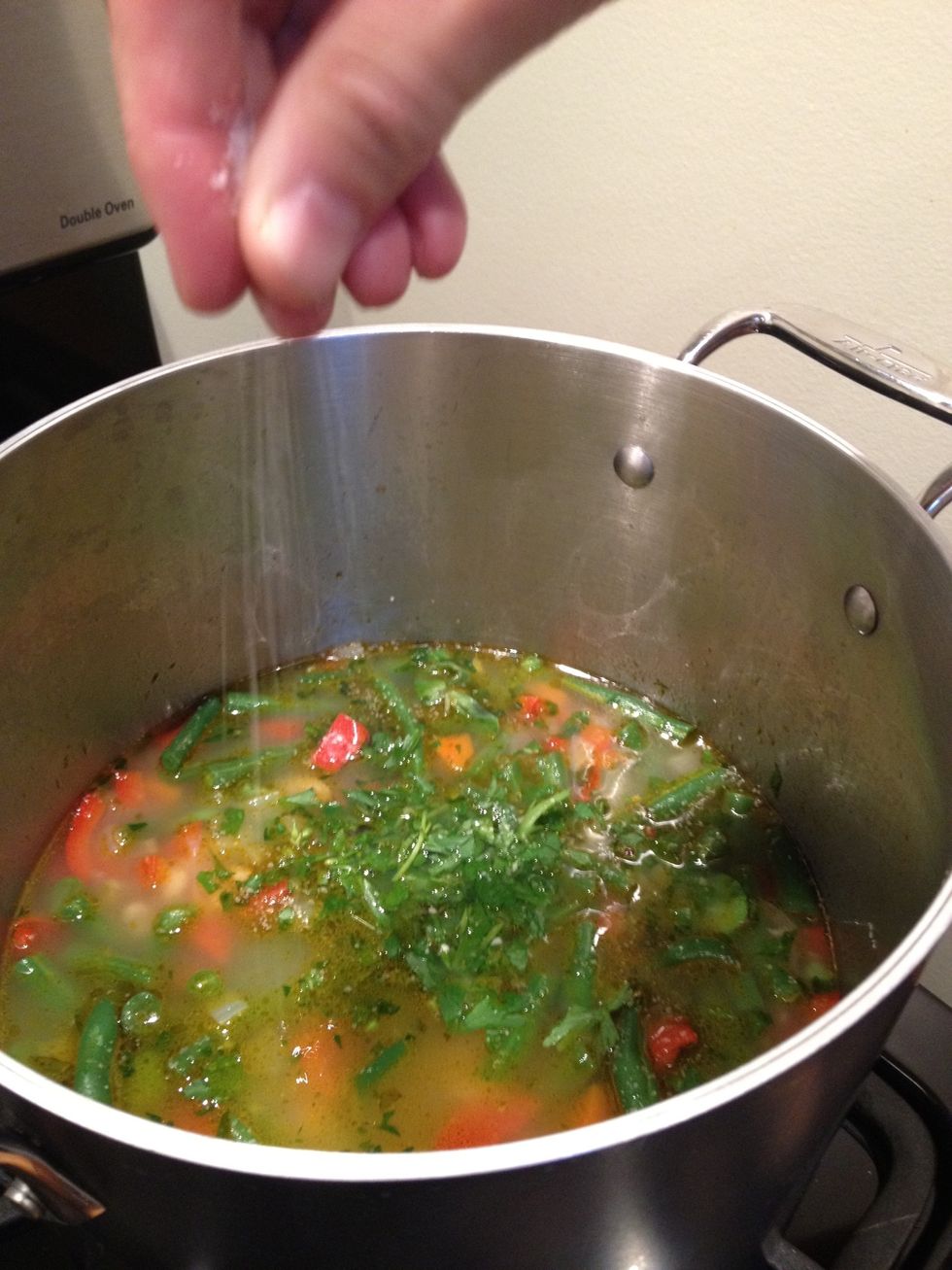 Add salt and pepper to taste. Stir in the chopped parsley and mint. I used almost a cup of herbs, as I really think this flavor is what makes the soup.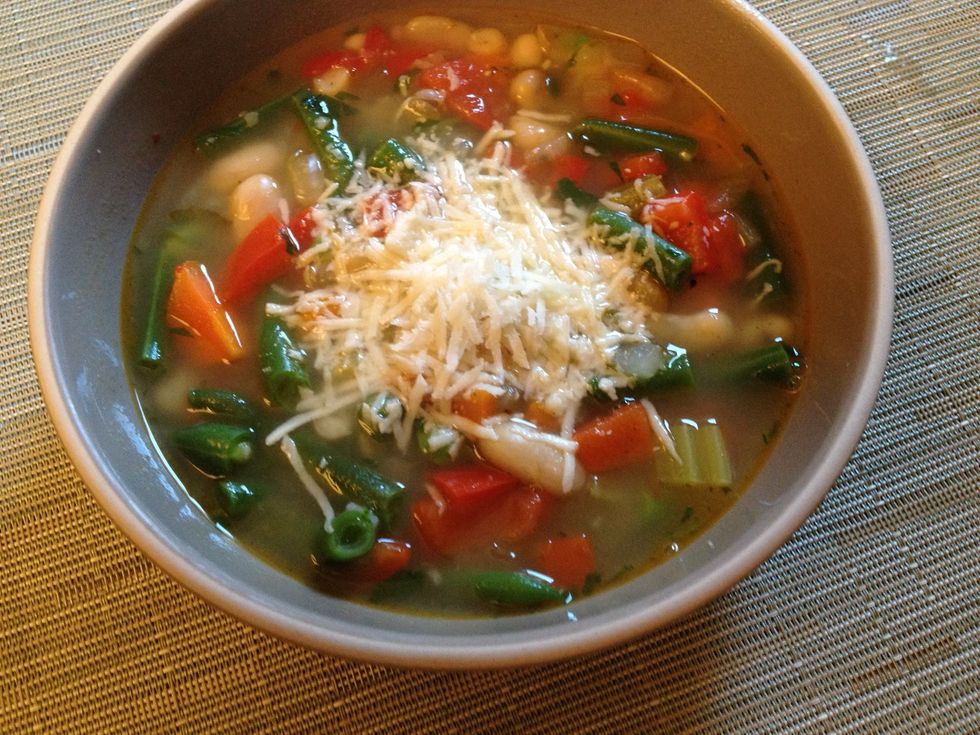 Serve immediately, with some grated Parmesan cheese on top, if desired.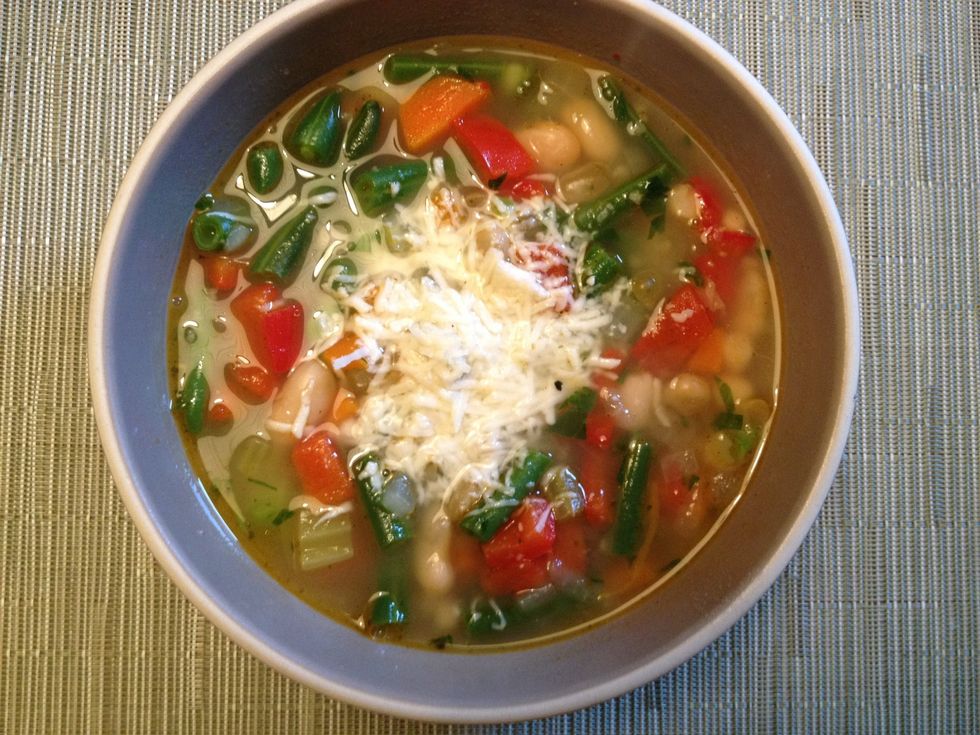 Recipe adapted from http://www.nytimes.com/2012/06/20/health/nutrition/three-bean-soup-recipes-for-health.html
2.0c White beans, such as cannellini or navy, cooked
1.0 Onion, finely chopped
4.0 Garlic cloves, minced
2.0 Carrots, diced
1.0 Celery stalk, diced
2.0 Red bell peppers, diced
1/2lb Green beans, ends trimmed
1/2lb Fava beans, shelled and skinned
Flat leaf parsley, chopped
Fresh mint, chopped
1.0 Parmesan cheese, grated
1.0 Parmesan rind
Salt
Pepper
Olive oil
Cheesecloth
Kitchen string
Vegetable stock
San Francisco, California