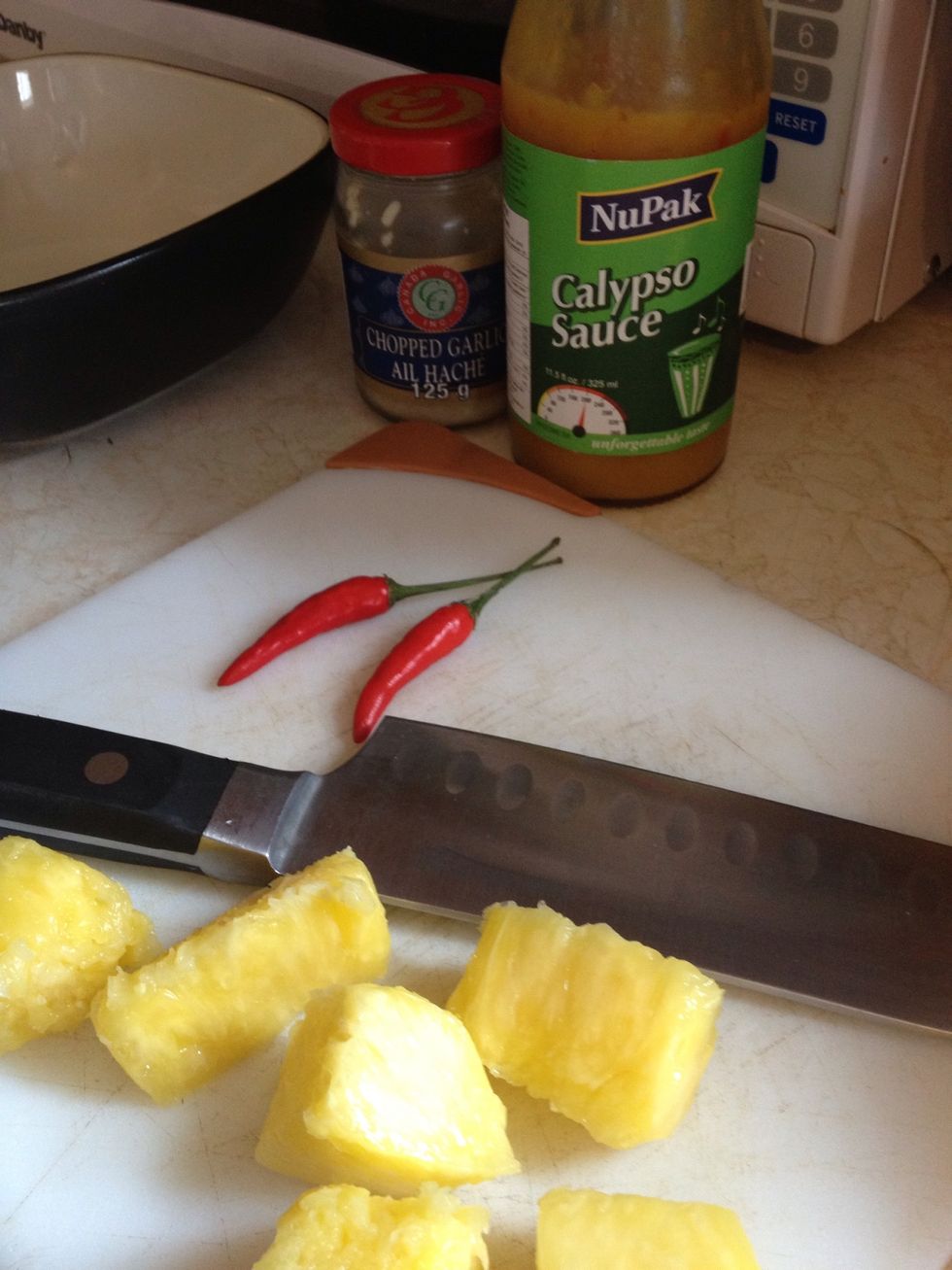 Cube pineapple, chop hot peppers, garlic, & cilantro.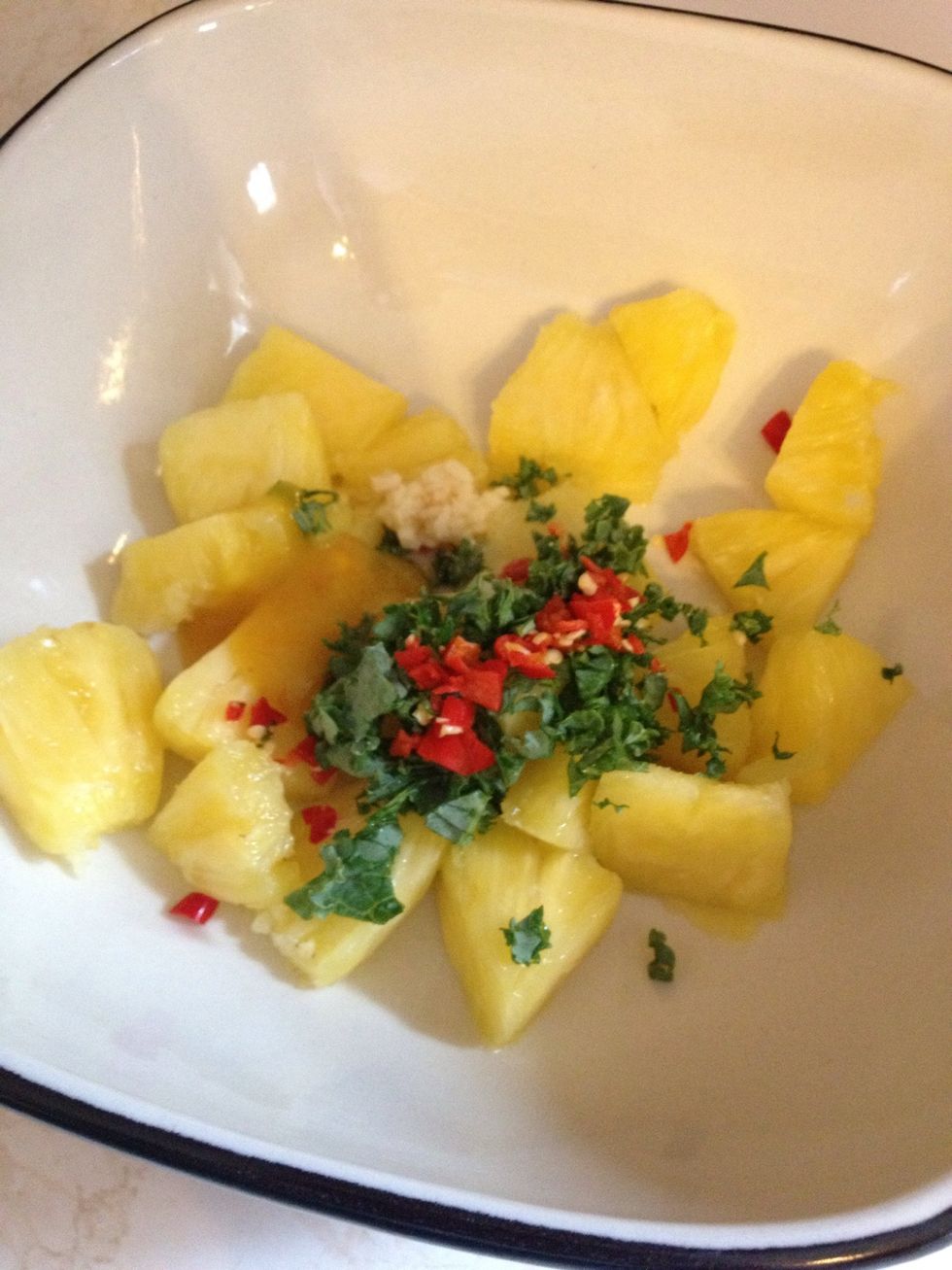 Add pineapple, hot peppers, garlic, salt, cilantro, & calypso hot sauce to bowl... Blend well.
Allow to sit for an hour for flavors to blend. Serve cool. A wonderful spicy sweet treat :)
1.0c Ripe pineapple (or mango)
1.0Tbsp Cilantro (or chadon beni if available), chopped
1/4tsp Garlic, chopped
2.0 Red chilies (or 1/3 habanero), chopped
1.0 Salt, to taste
1/2Tbsp Calypso Hot sauce (for extra heat, optional)
Melissa Silverson
I have a healthy love for food! If these guides aren't enough, find my Facebook group "Stuff Your Face(book)" :-D.