1. Preheat oven to 350 degrees F
2. Drain and reserve the liquid from the corn
3. Pour the reserved liquid into a 1-cup measuring cup.... If the liquid does not fill the cup then add lukewarm water to bring it up to 1 full cup of liquid.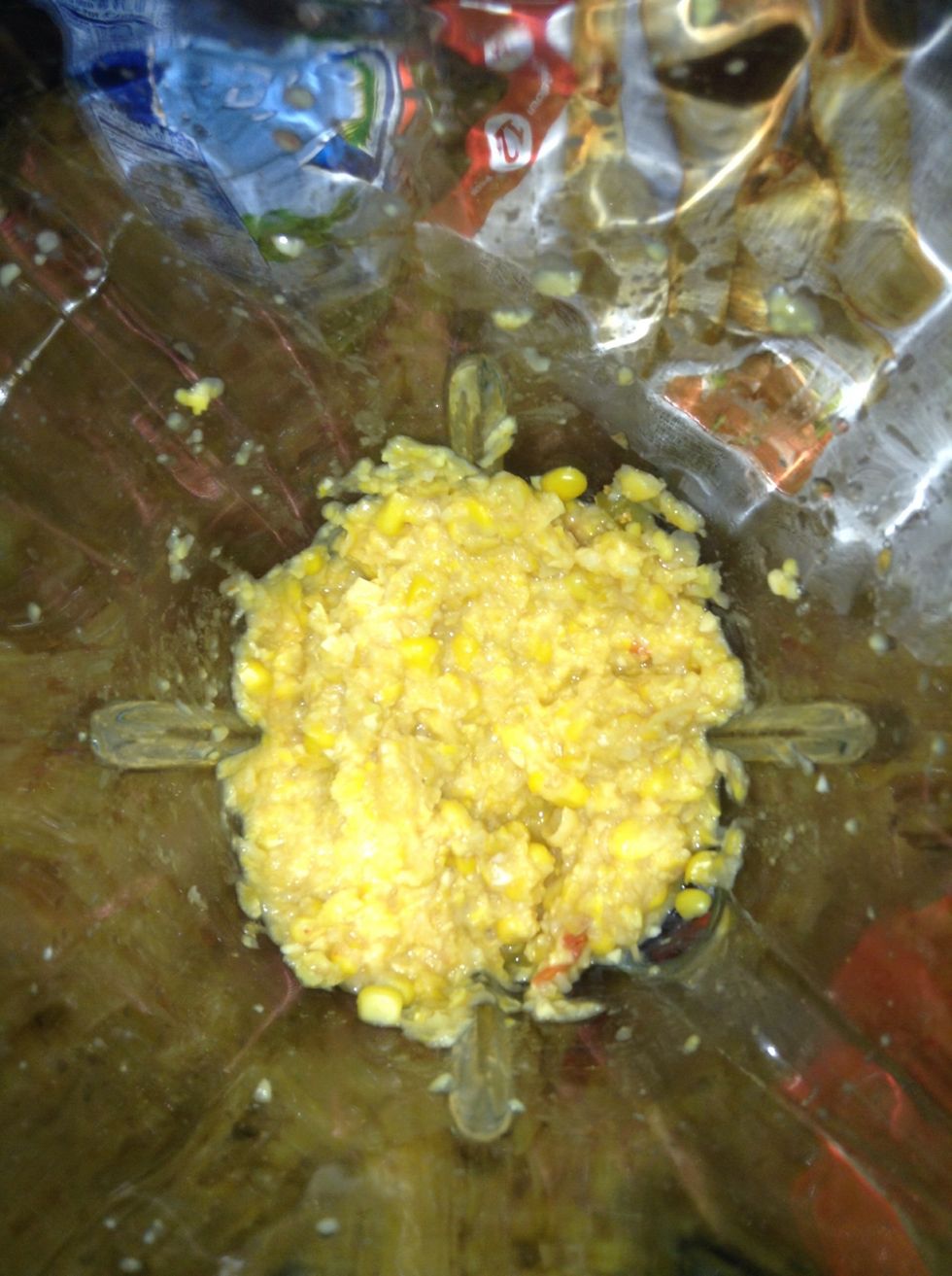 If you use whole corn, blend it once or twice to get it a little more mashed
Pour the 1 cup of liquid and the egg into a large bowl. Add the salt and white pepper and beat to mix well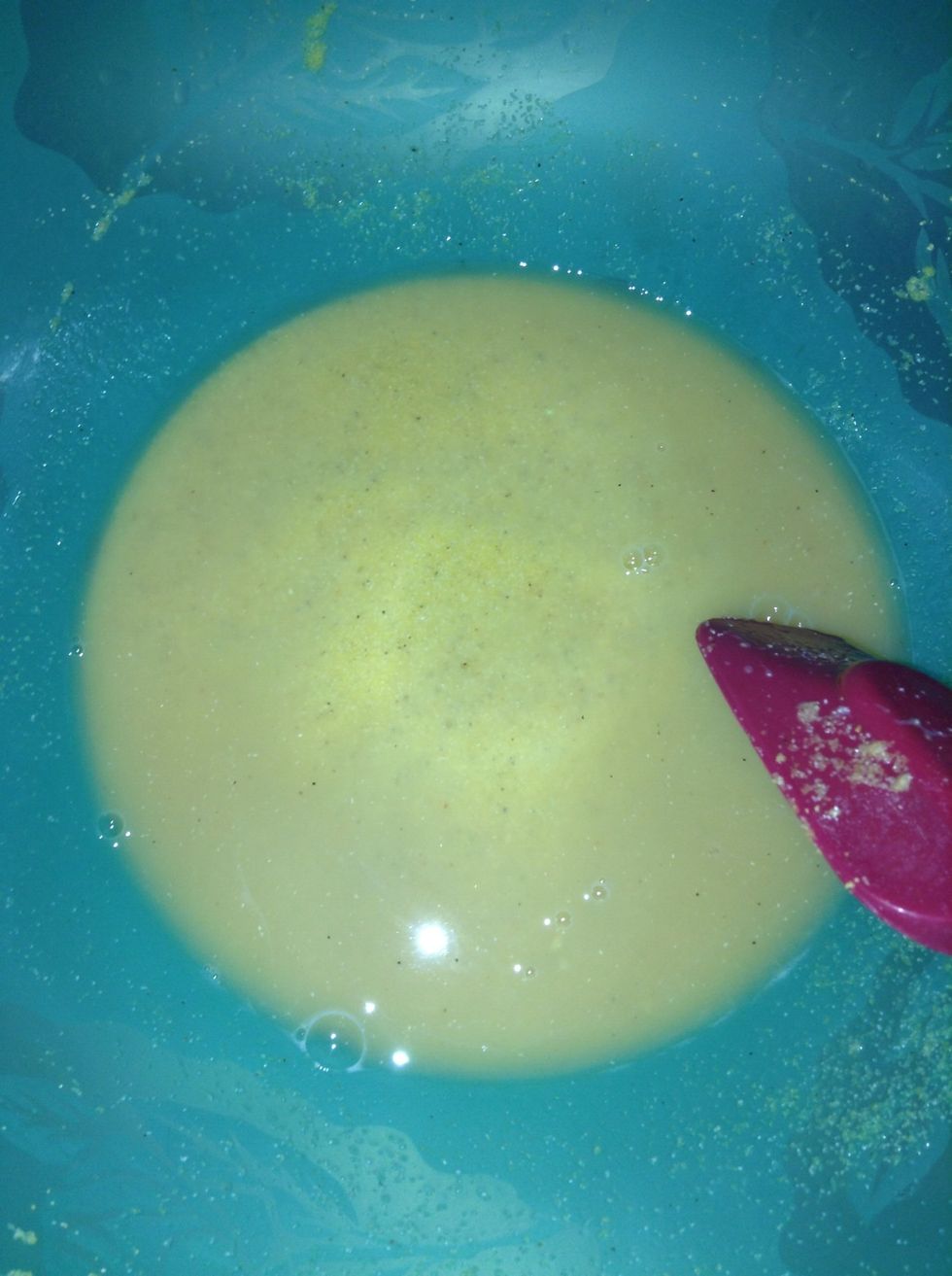 Add the cornmeal to the egg mixture. Stir to form a smooth paste and set aside.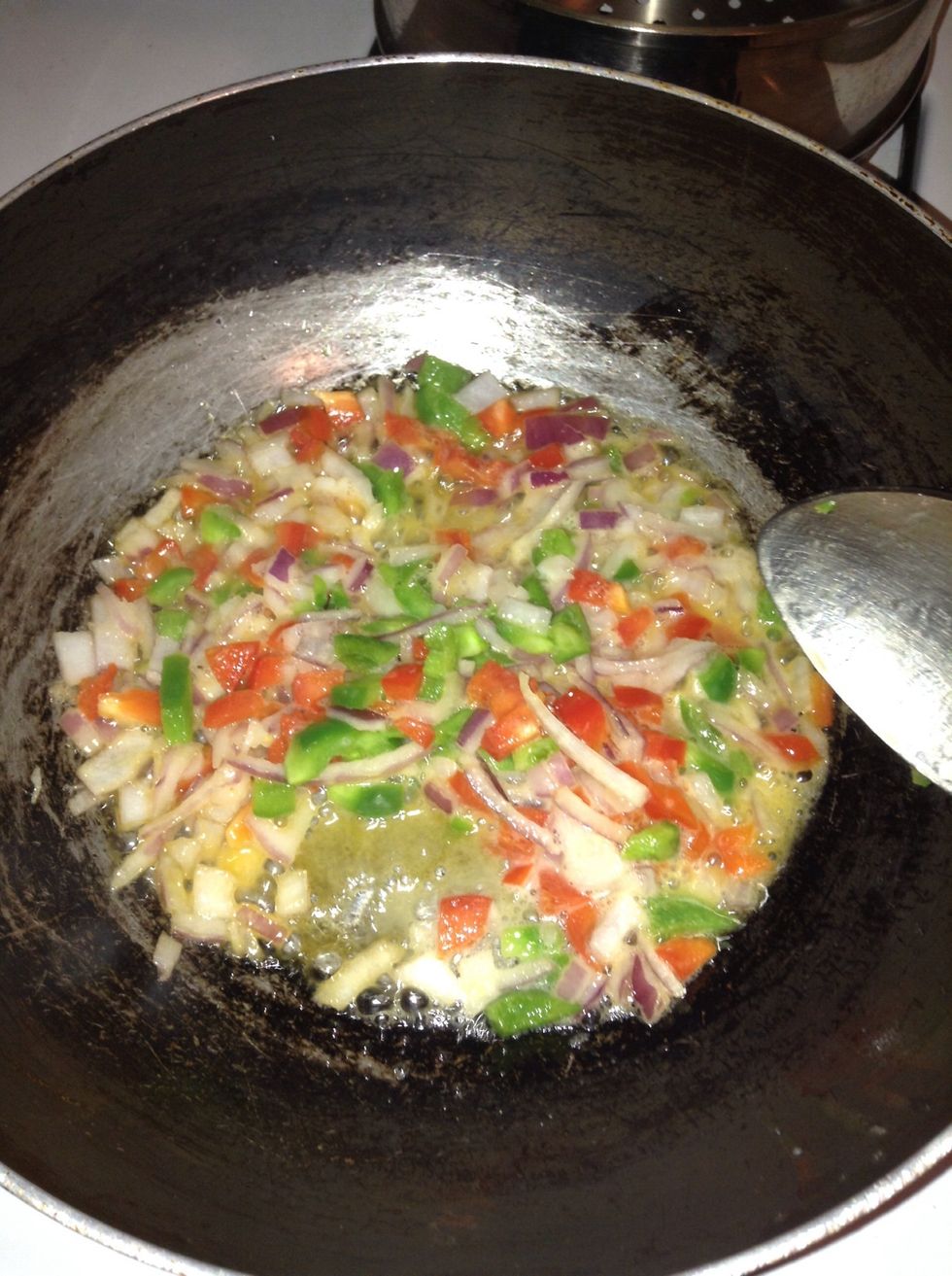 Add butter to a medium saucepan at medium heat until the butter melts. As soon as the butter melts , add the onions, bell peppers and hot pepper/ flakes and sauté until onions are translucent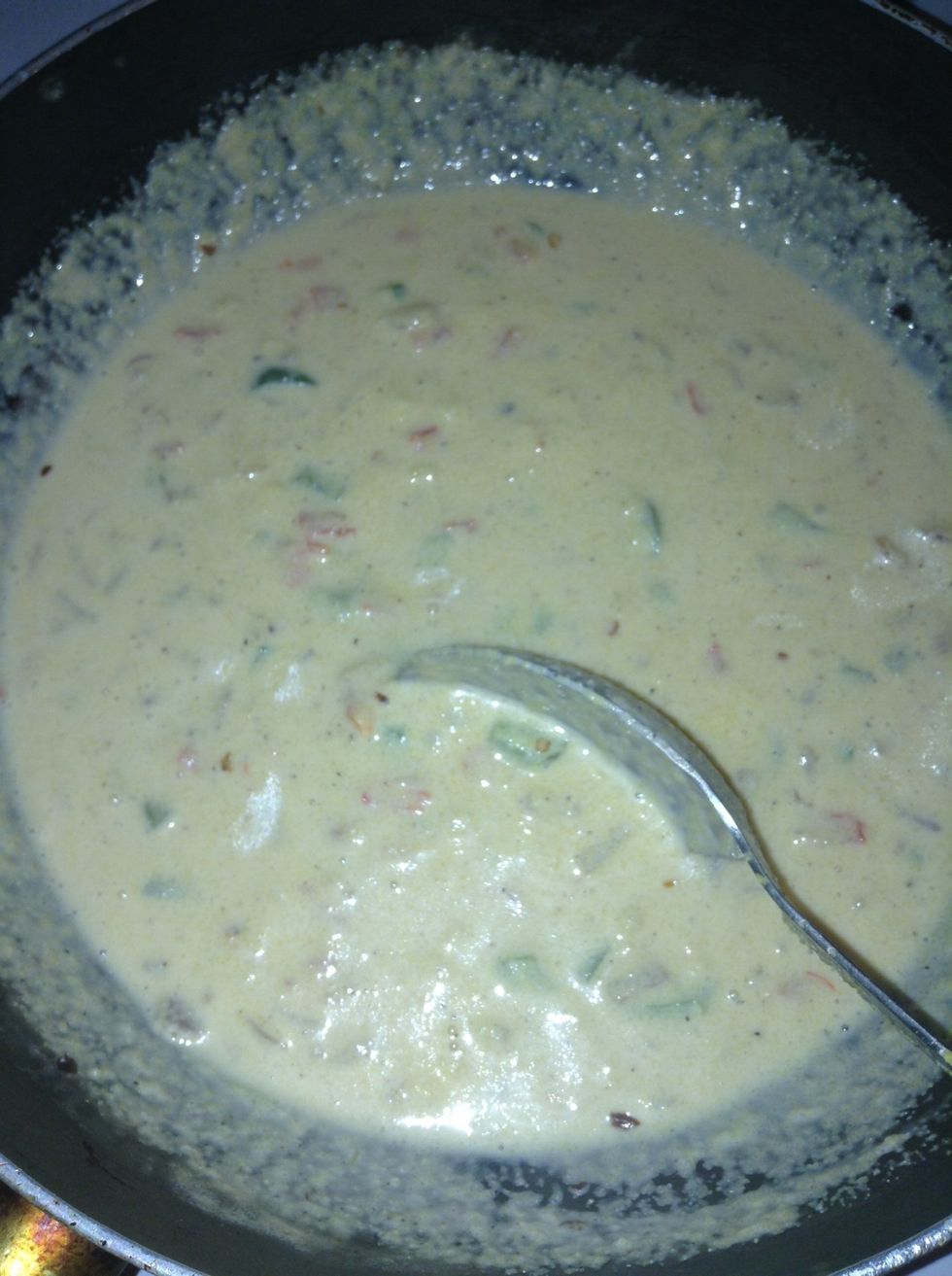 Pour in the milk, stir and bring the mixture to a boil.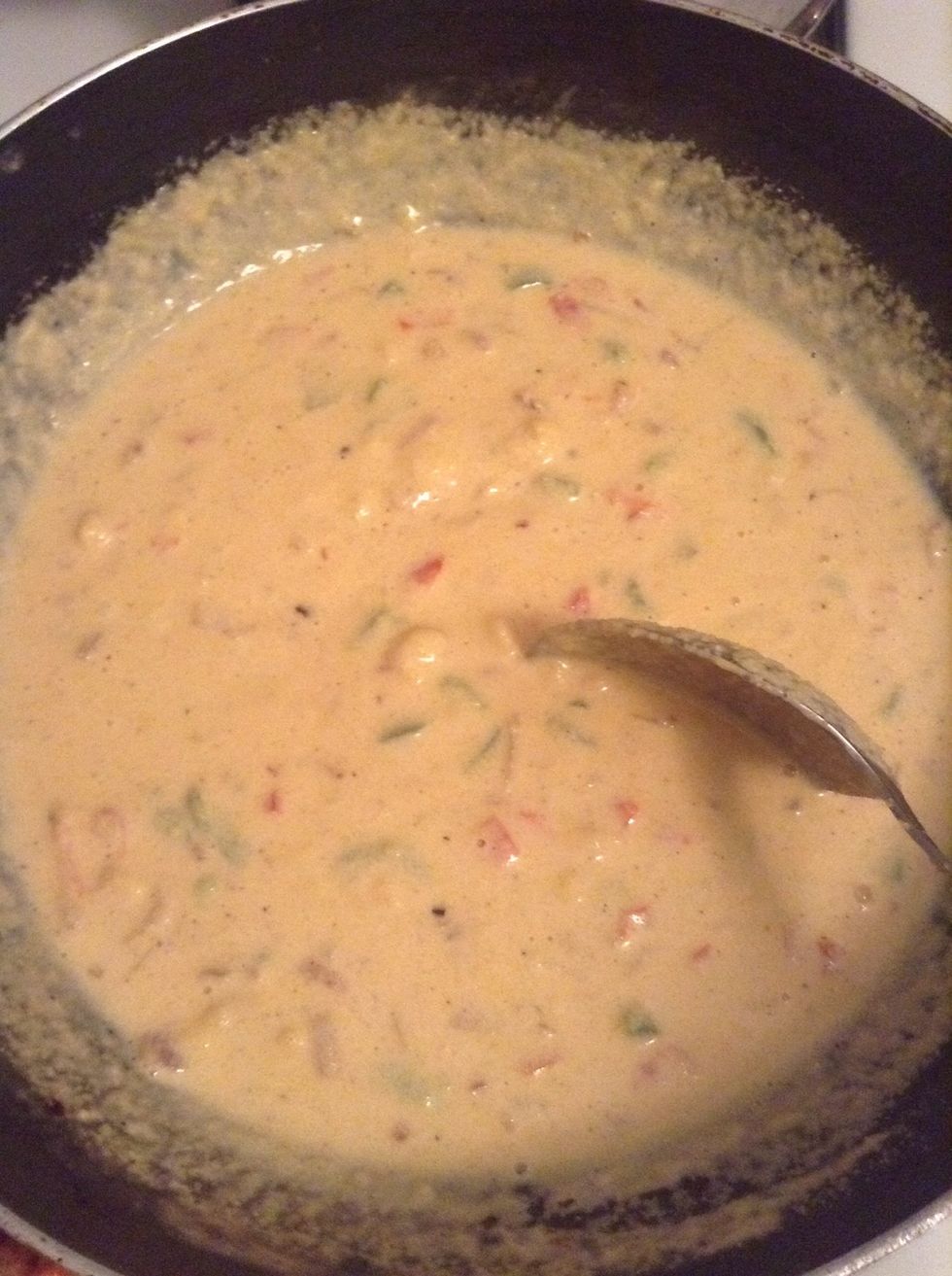 When the mixture comes to a boil, immediately stir in the cornmeal and reduce the heat to low.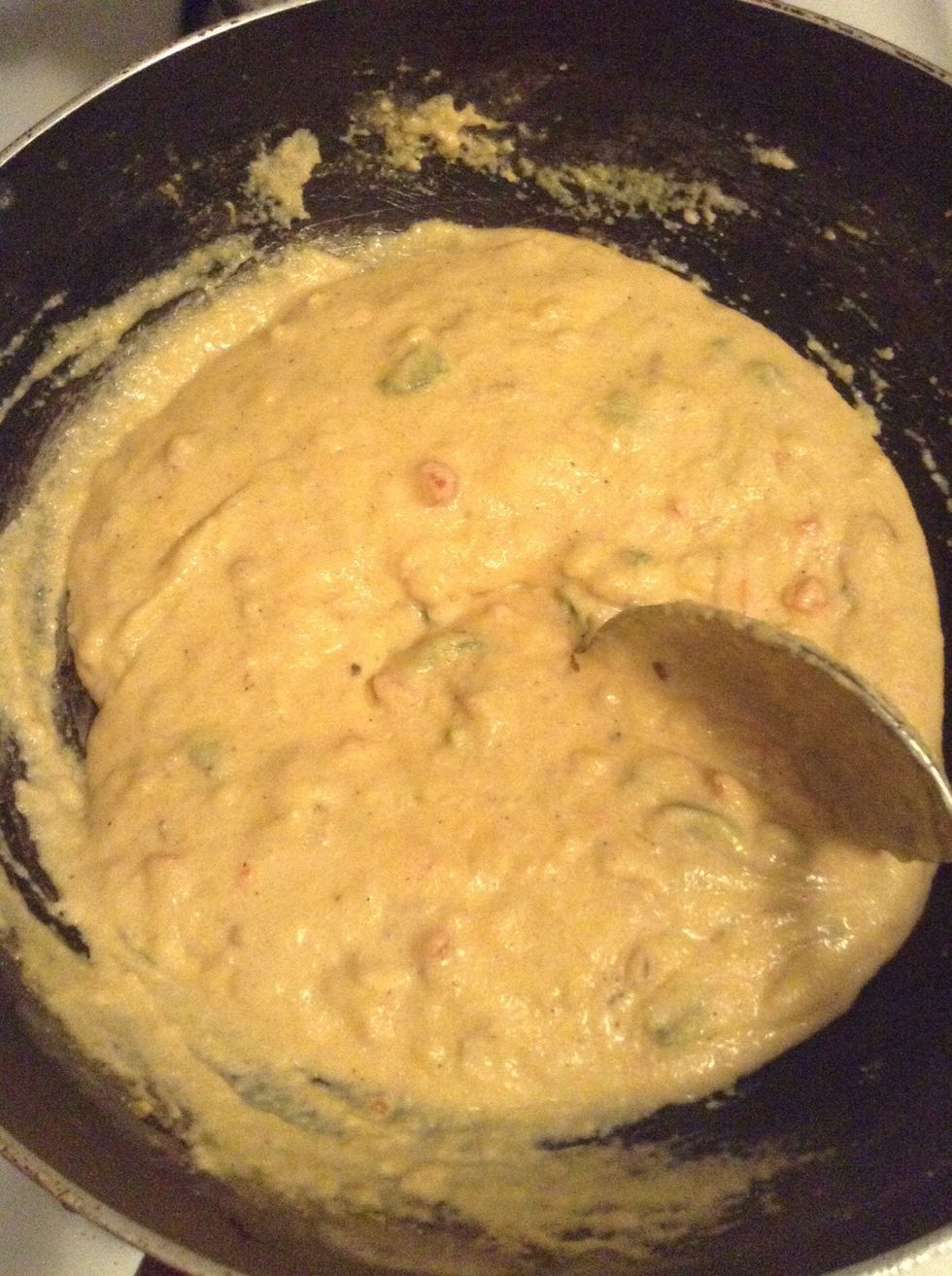 Let cook on low for 4 mins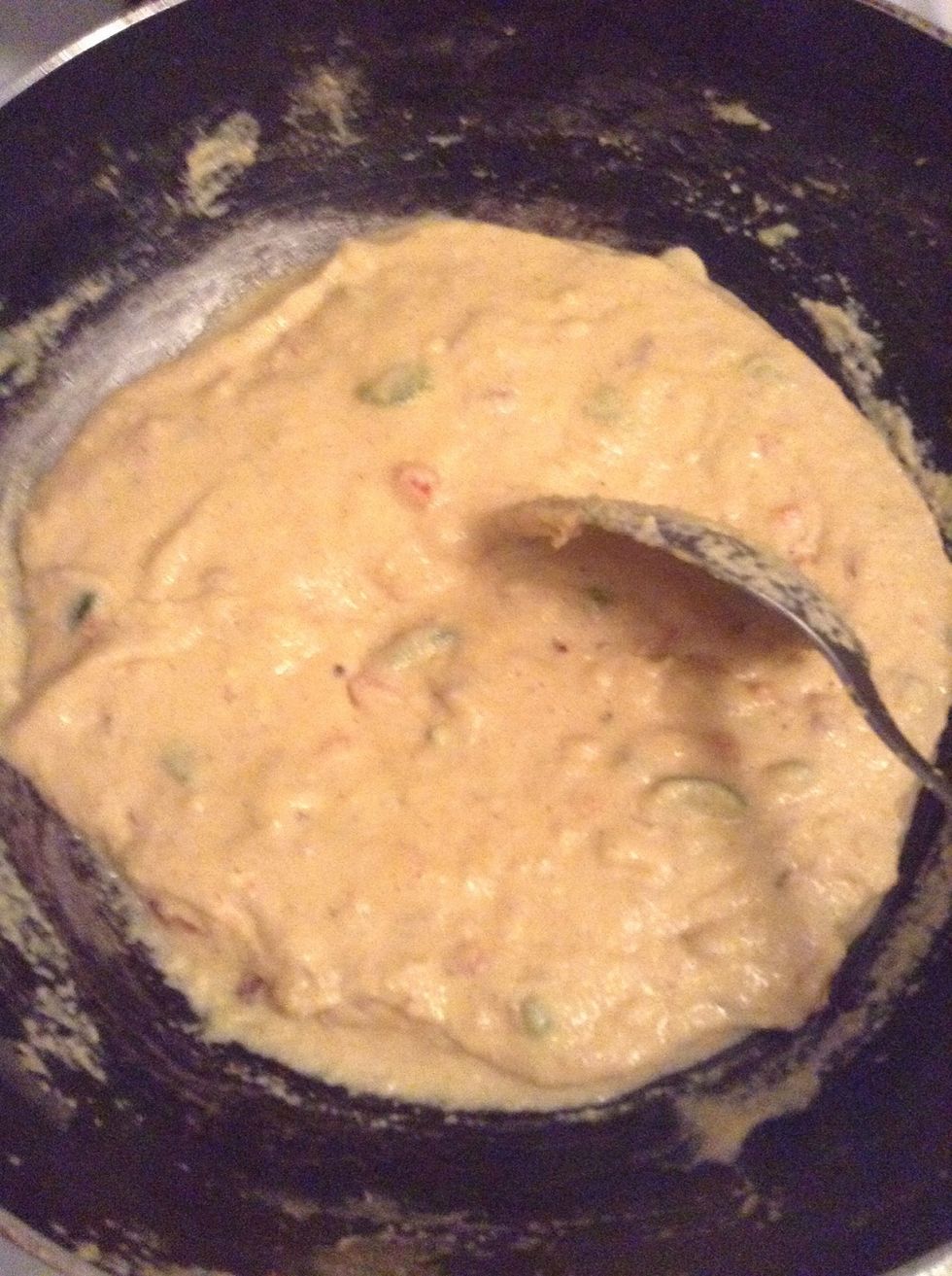 Stir intermittently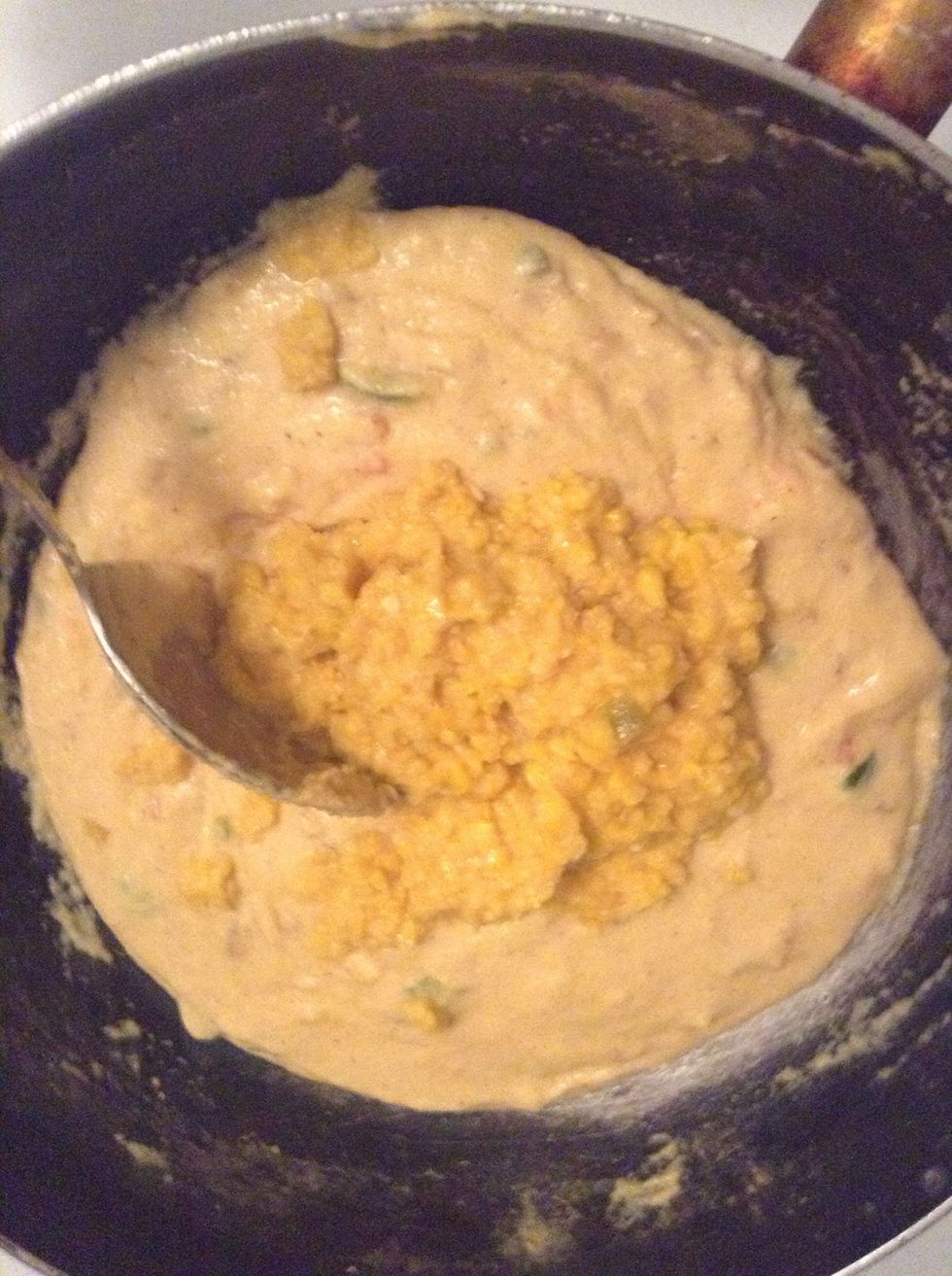 Add the whole corn and stir to mix. Let the mixture continue to cook on low heat until it comes away easily from the sides of the pot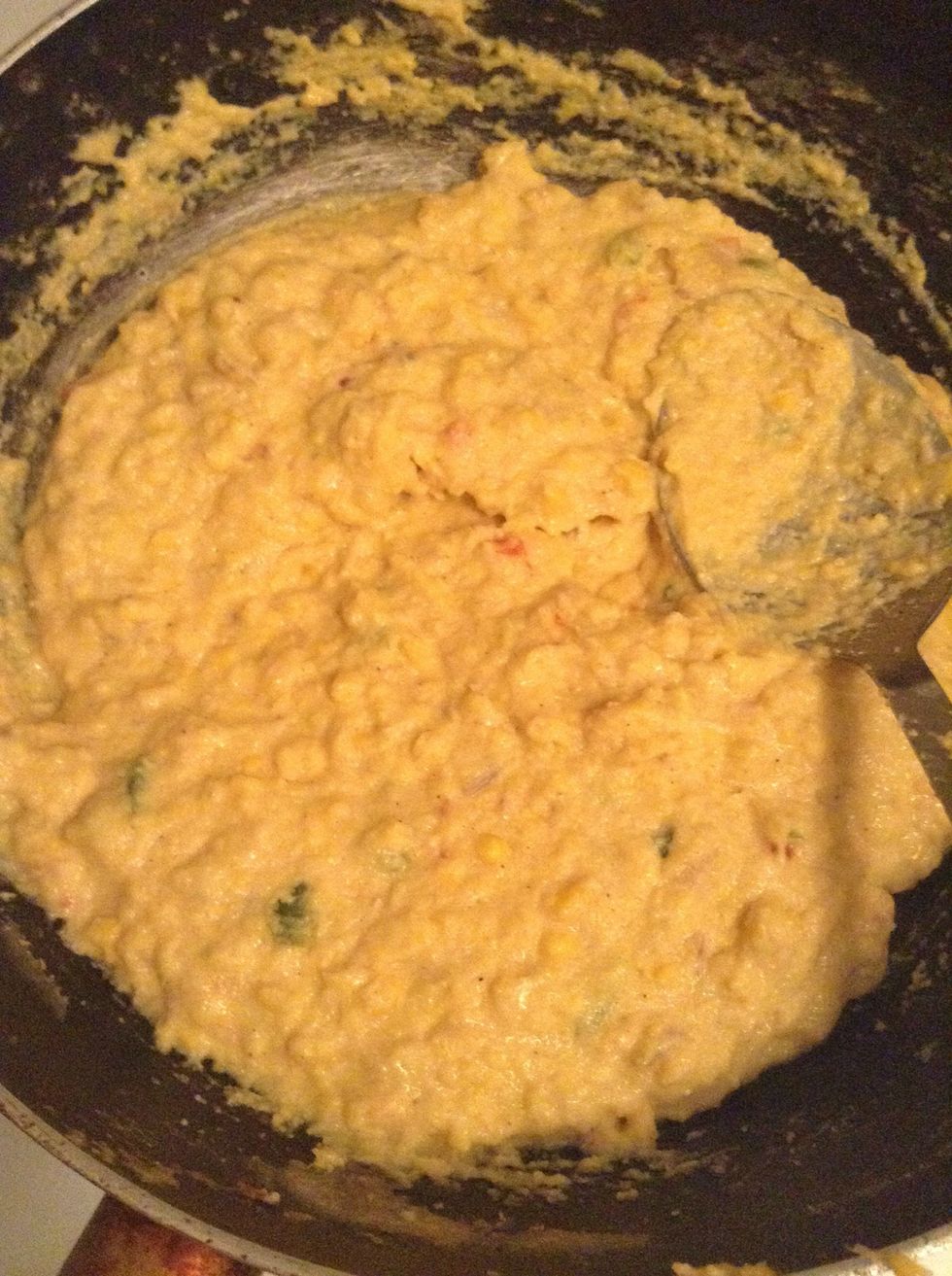 Cook about 5 minutes
Remove the pot from the heat and stir in 1/2 cup of cheese.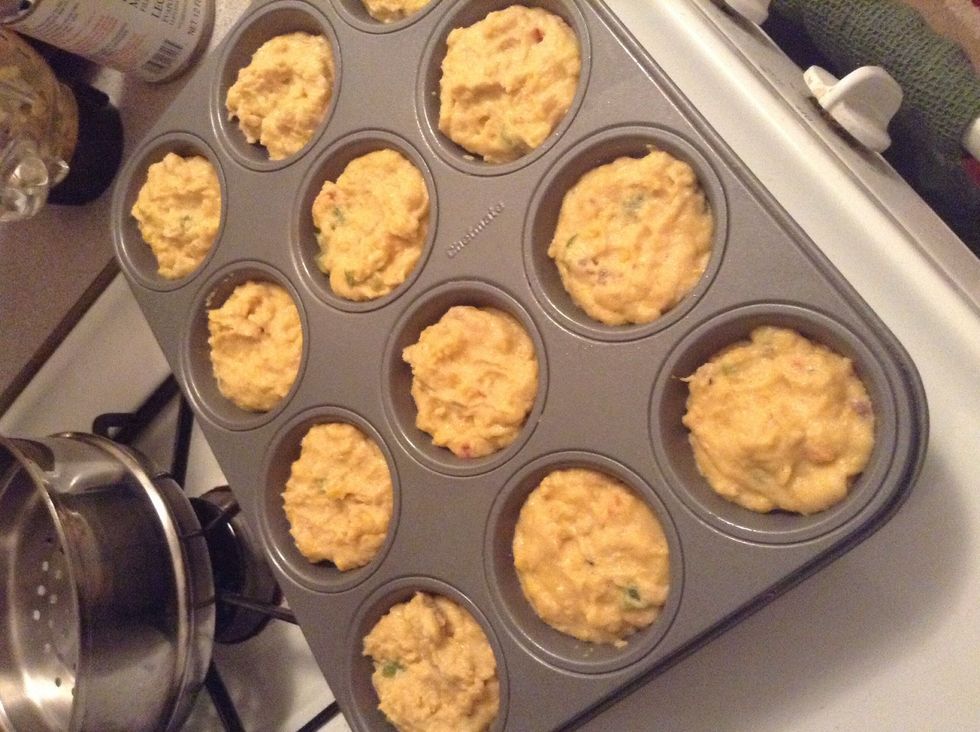 Transfer to cupcake/ muffin tins (sprayed beforehand with cooking spray )...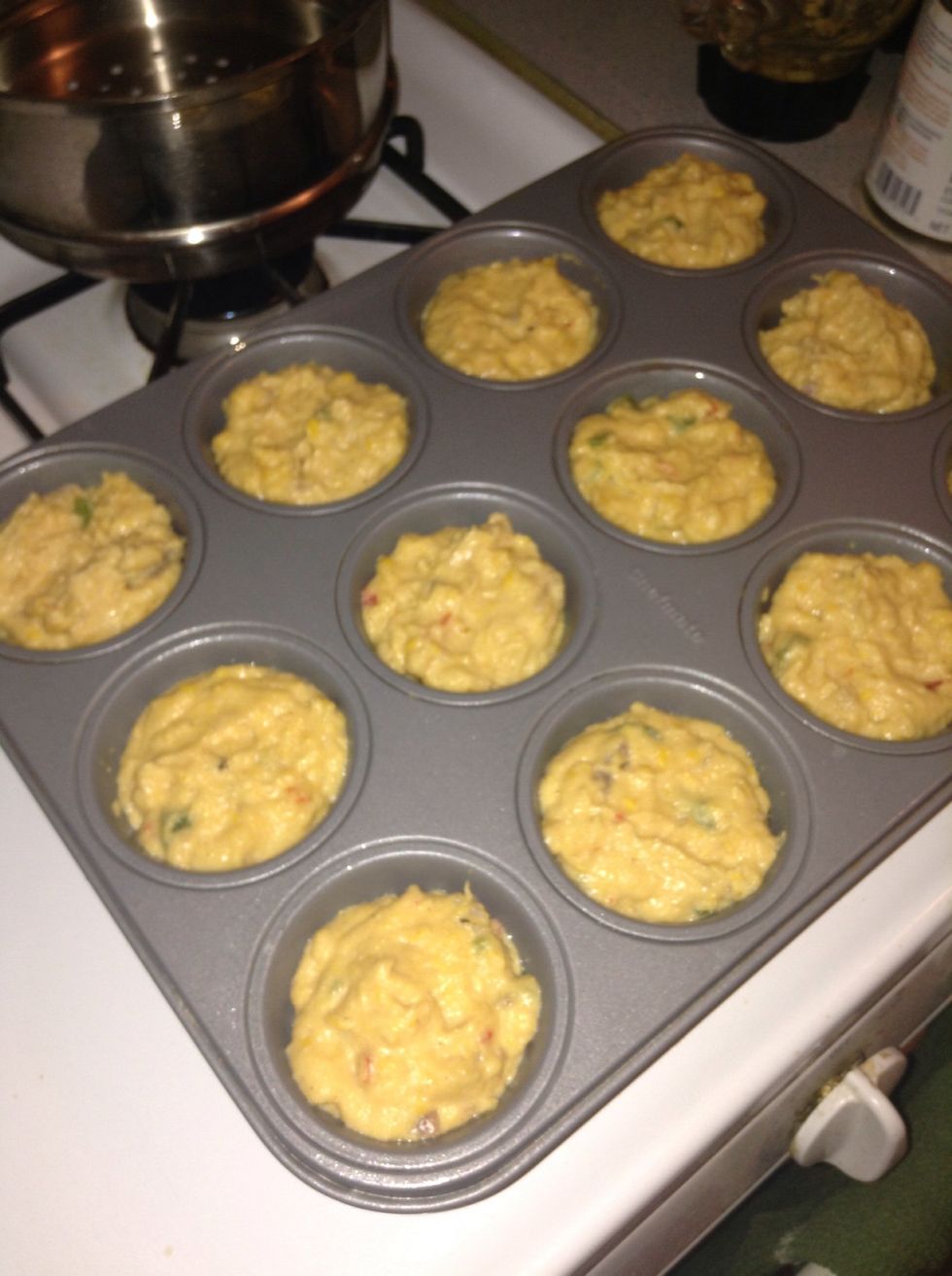 See the color of the bell peppers poking through . If you want to make it prettier use Mexican corn ( which already has bell peppers )😊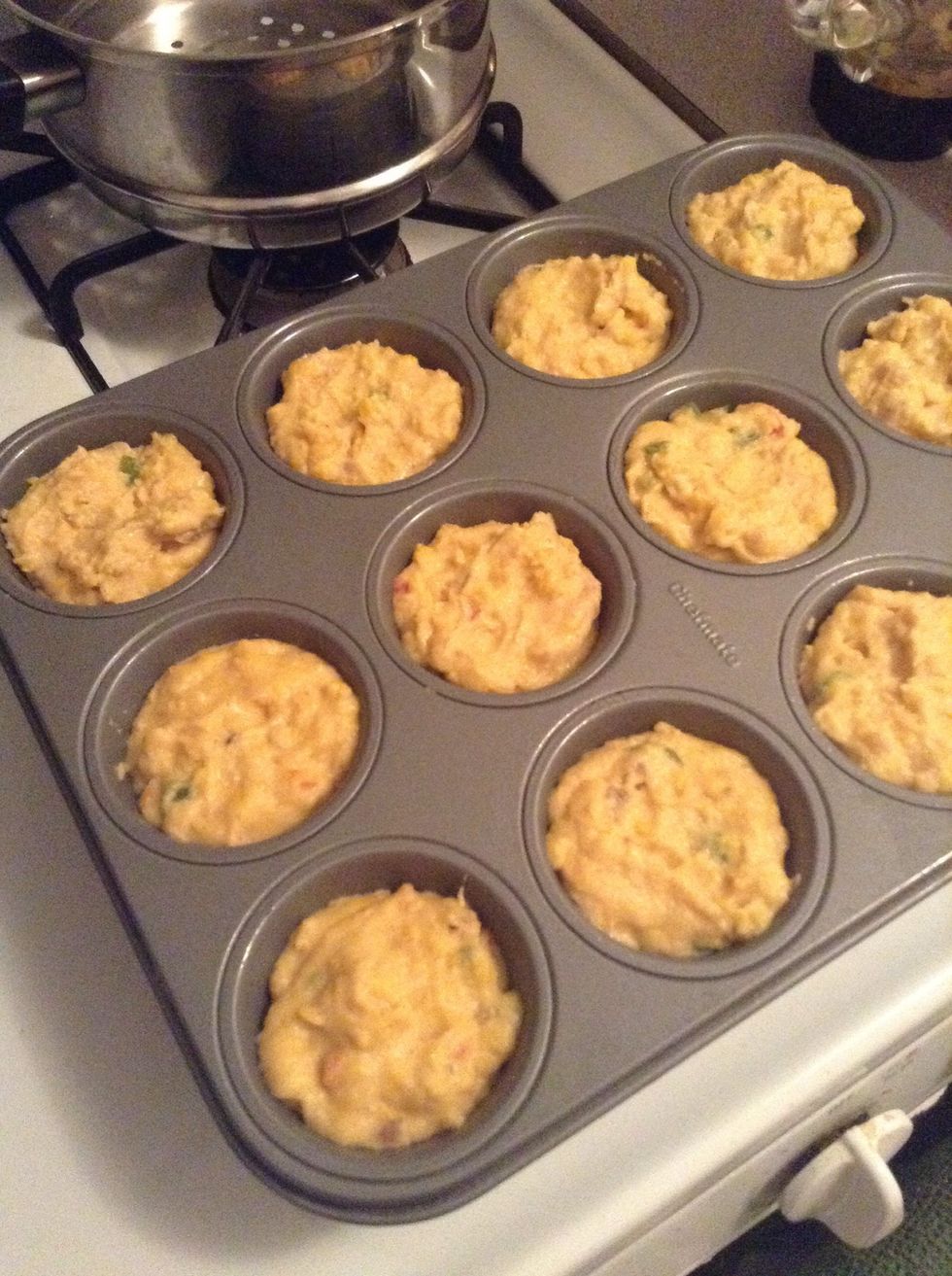 Another look at your handiwork... Clean up all spills...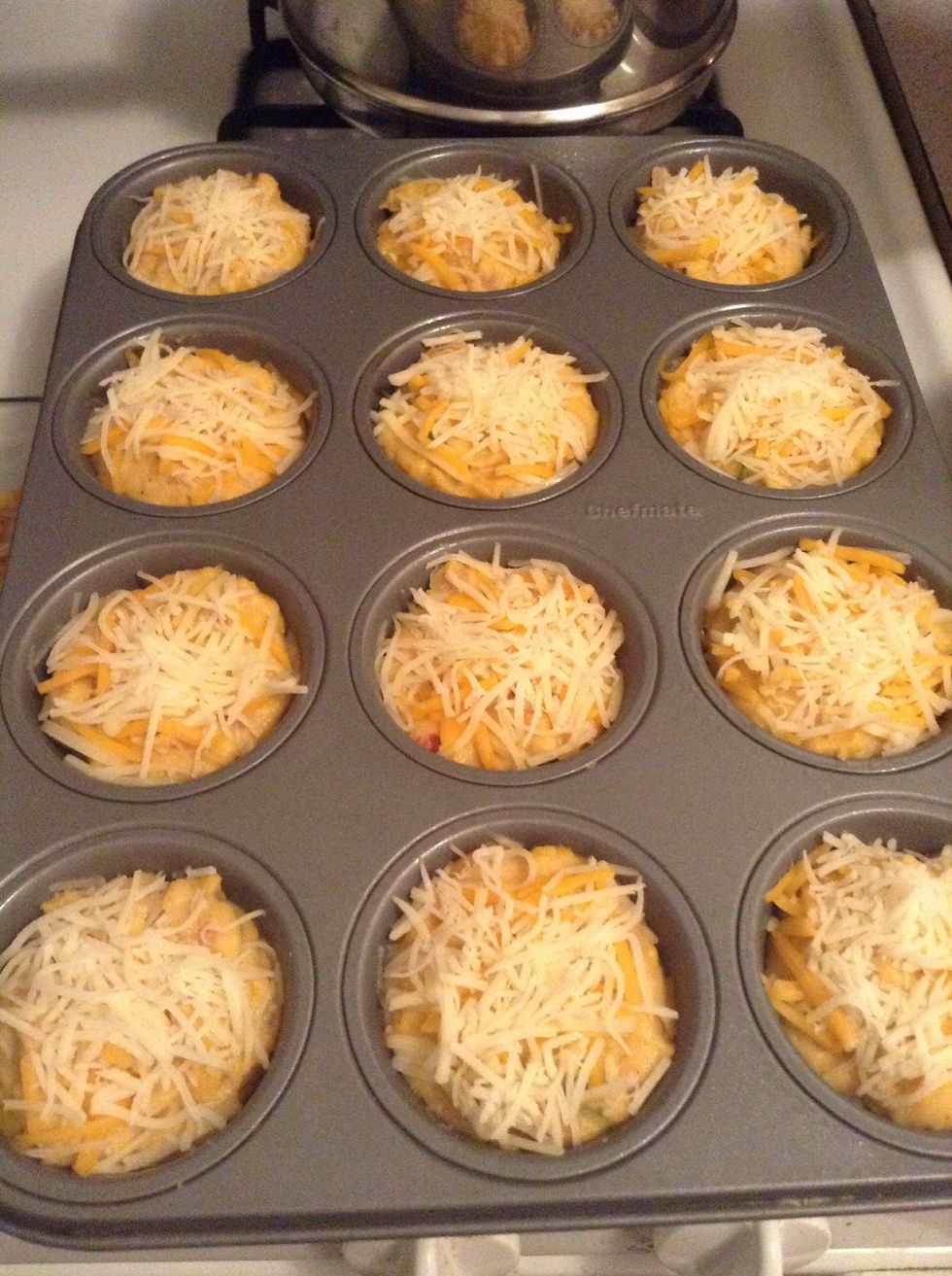 Smooth the surface and add the other 1/2 cup of cheese on top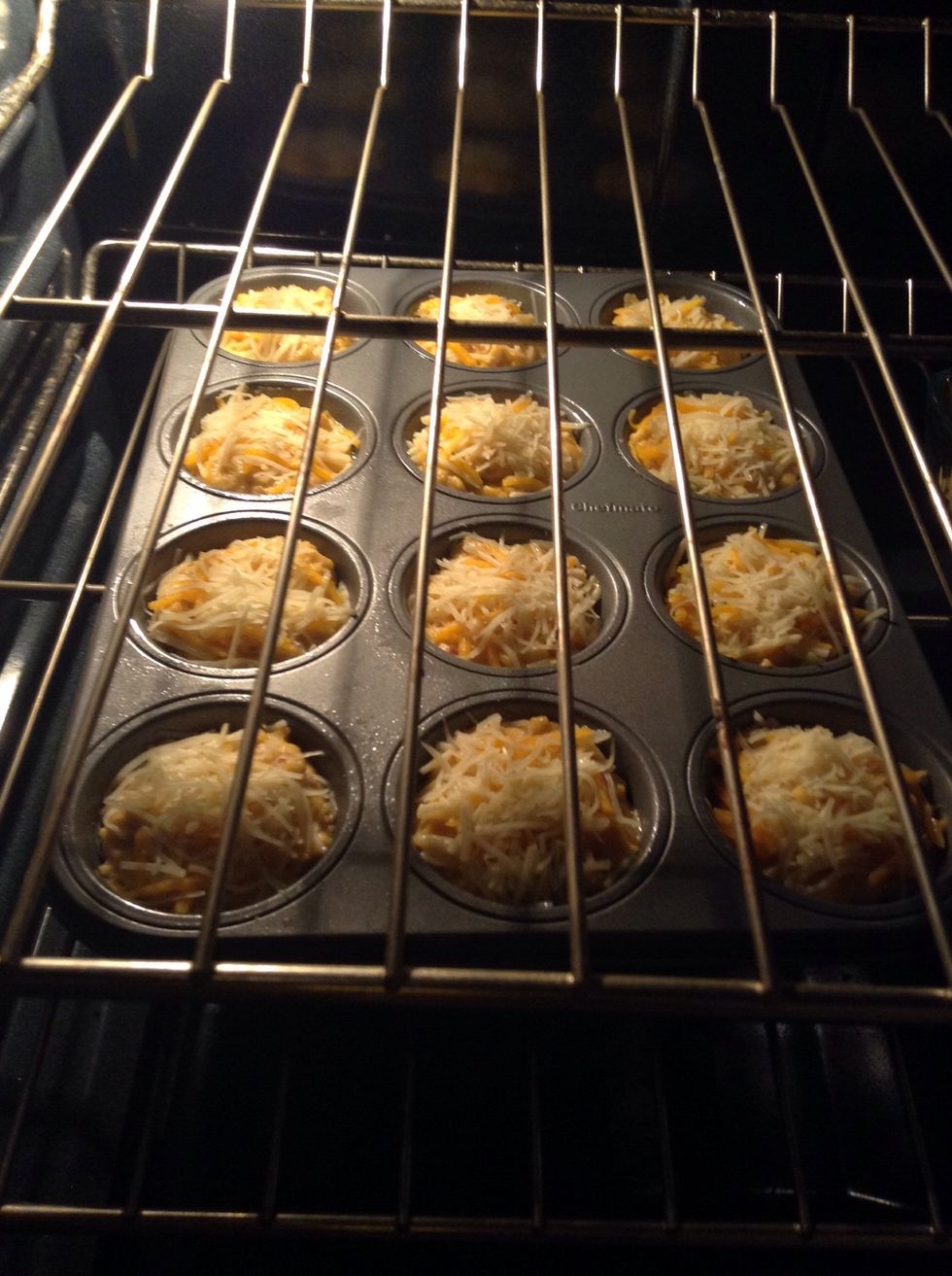 In the oven... Bake for 30 mins or until the cheese is melted and golden brown!
Check on it periodically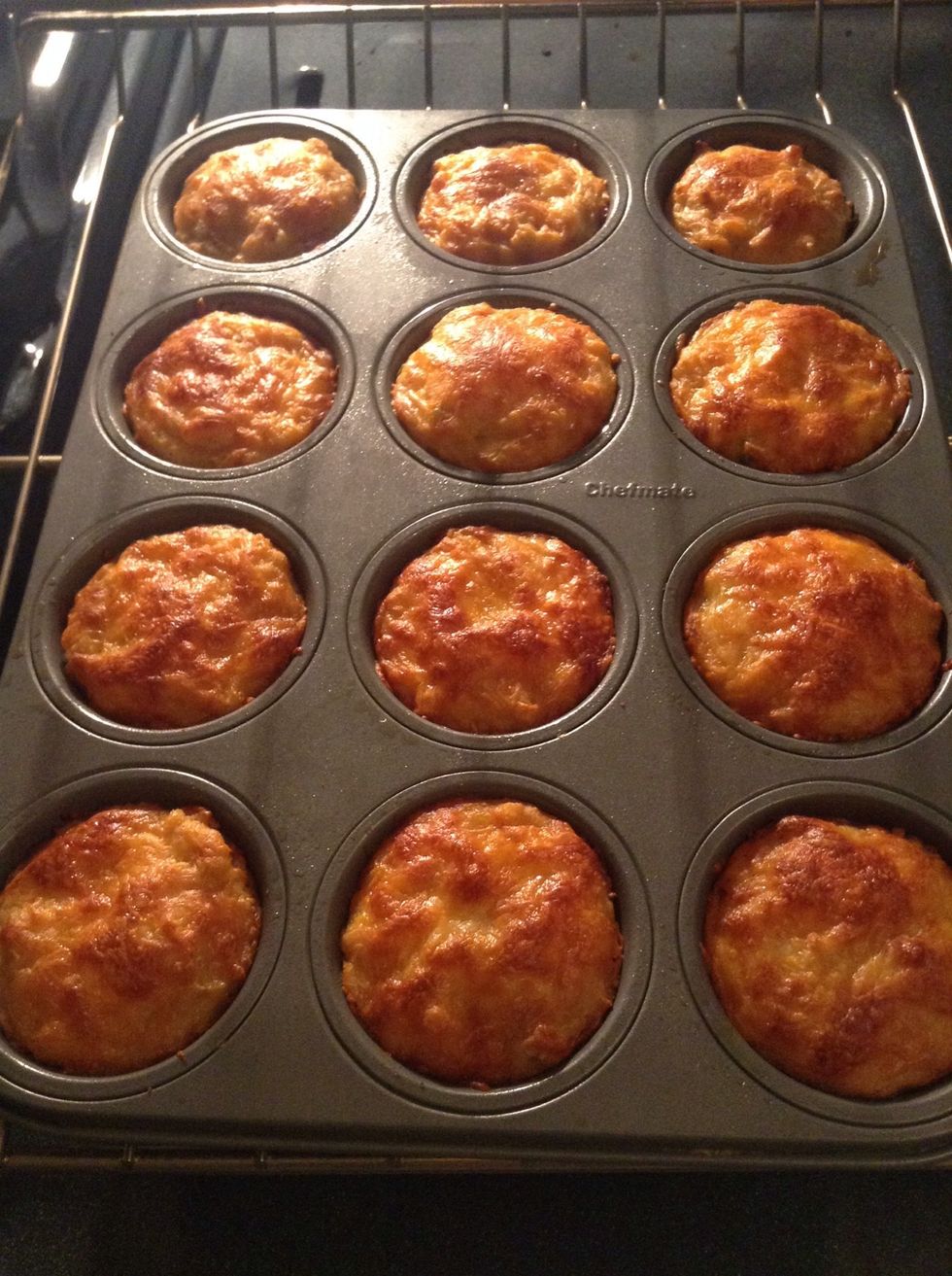 Let rest for at least 30 mins before serving...look at that color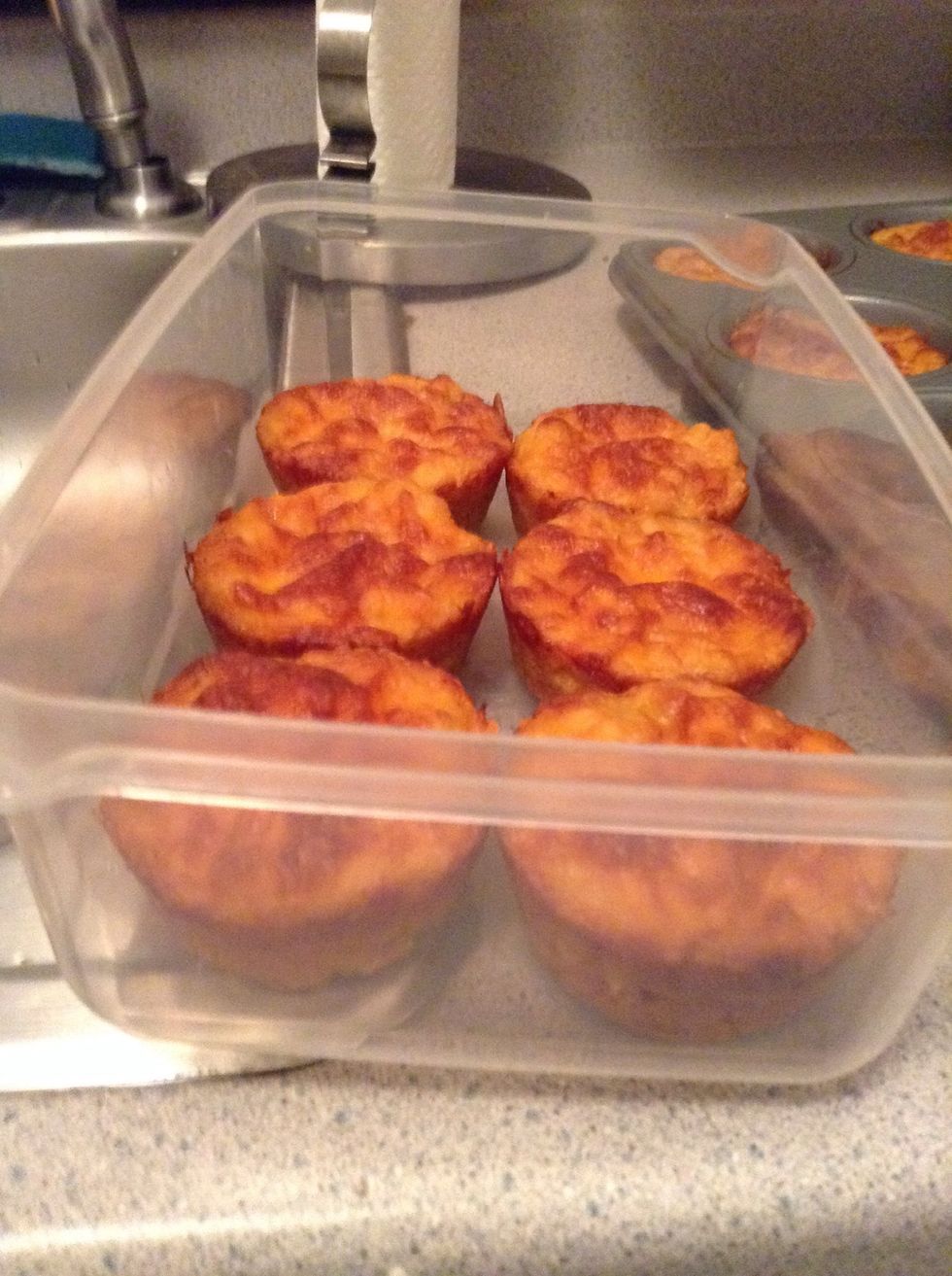 See the finished product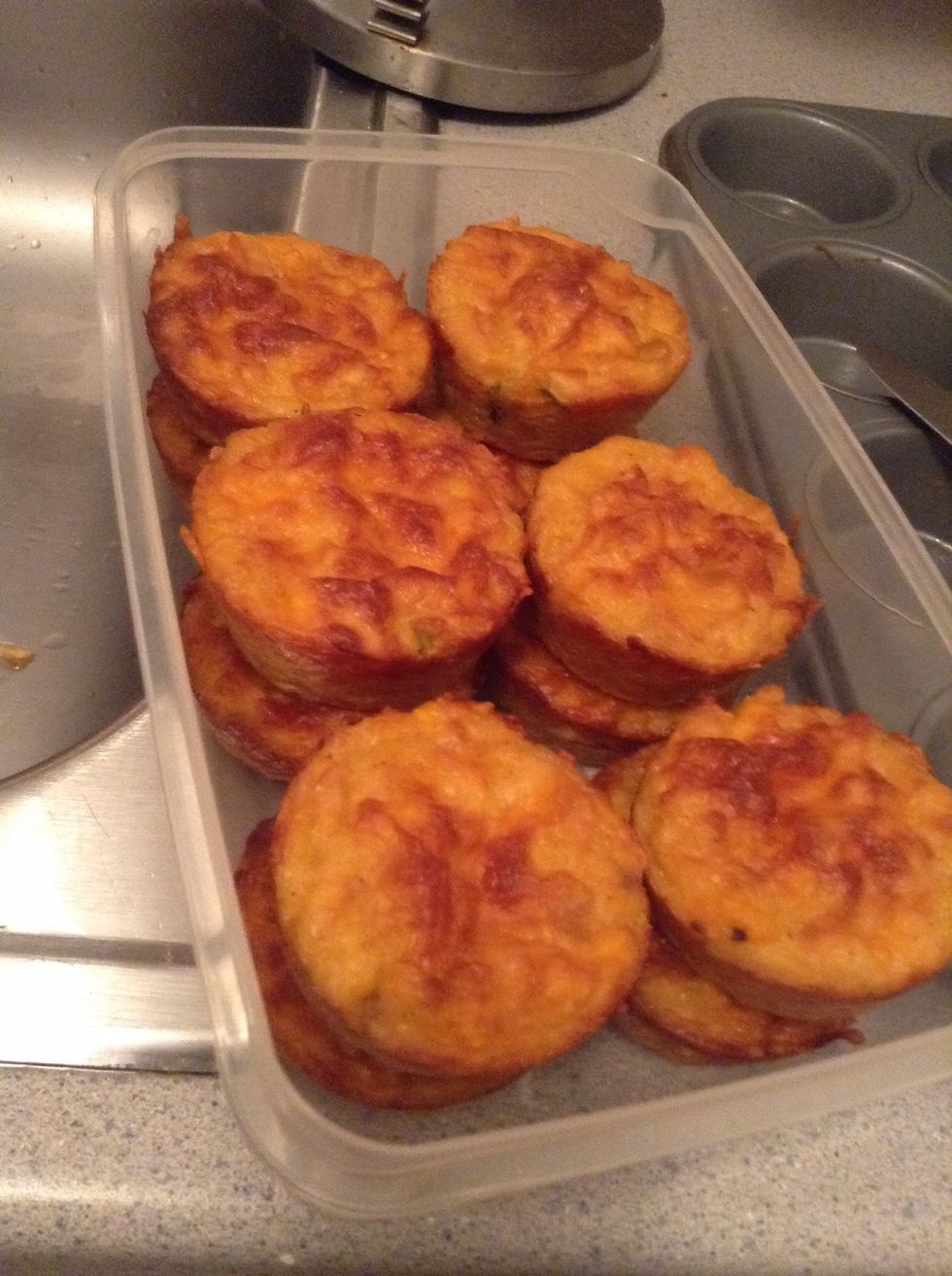 Another look at the corn pie cups!! They were a hit for thanksgiving ...they are great for events with many people.. No need to cut anything! Just serve one to each person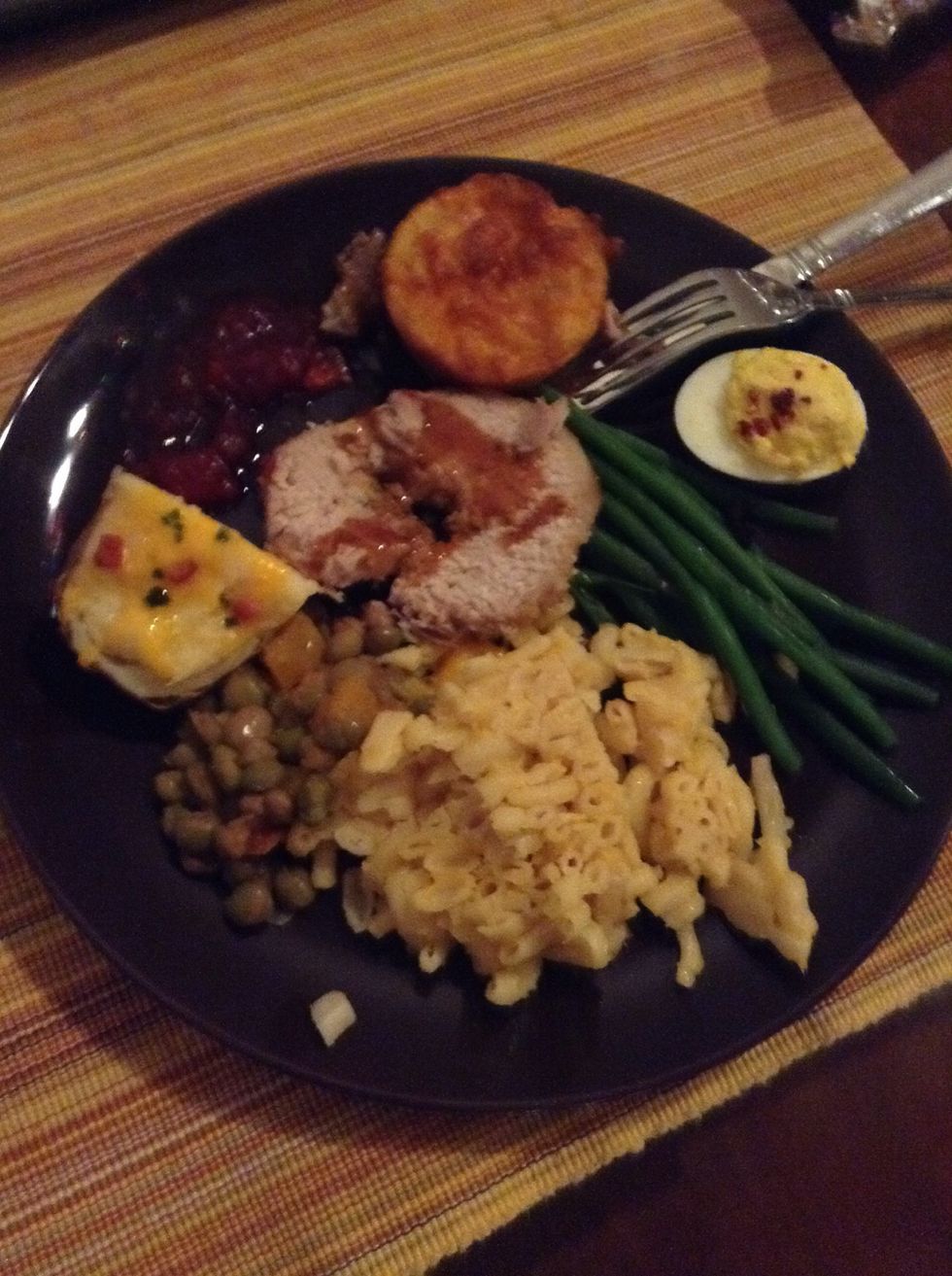 Sitting on a plate with the rest of the tasty food !
Water
1.0 Tin whole corn or creamed corn
1.0tsp Salt
0.0tsp Ground white pepper
1.0 Egg, room temperature
8.0Tbsp Fine cornmeal
0.0c (2 oz) unsalted butter
0.0c Diced onions
0.0c Chopped bell peppers - red, green, orange
Minced hot pepper (or red Pepper Flakes)
1.0c Evaporated milk
1.0c Grated sharp cheddar cheese
Measuring cups
Blender
Muffin tin/ cupcake pans